The Cornerstone shaving kit is everything that a man needs for that smooth and comfortable shaving experience at all times. This package contains the entire range of shaving products all packed neatly in one box, so you will not have to buy the shaving products differently. Most of the products are designed for use by people with sensitive skin.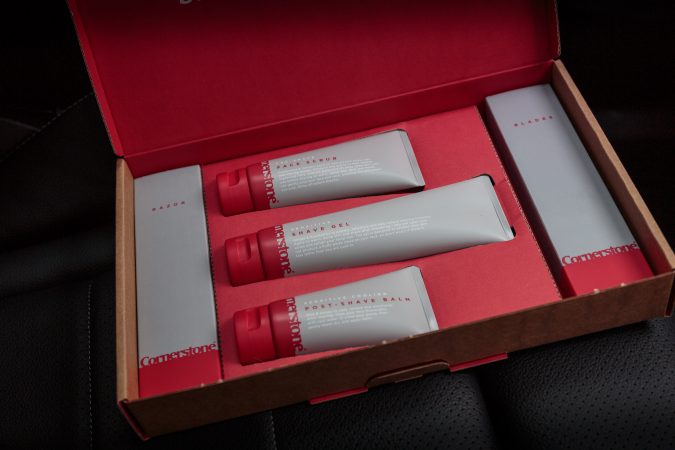 The shaving kit contains the following:
A Pre-Shave Face Scrub
It is used before shaving to prevent cuts, nicks and shaving bumps as it contains cedar wood and volcanic sand exfoliating grains which help release in growing hair. It also unblocks the pores, lifts dead skin cells or a clearer and smoother skin.
A Sensitive Shave Gel
It has eucalyptus oil mixed with ginger extract which protects sensitive skin from razor burns and gives one a comfortable irritation free shave.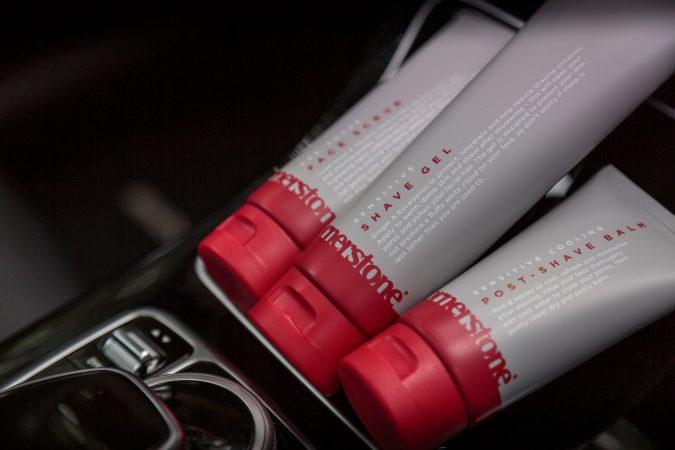 A Post Shave Balm
Used after shaving so as to cool, refresh and moisturize the skin. It reduces irritation and restores and balances the skin's moisture. It has mint and honey extract which are best for conditioning and soothing the skin.
A German Engineered Razor Blade
The razor has five fine, super sharp blades which are angled and designed to reduce skin irritation on sensitive skin. They are mounted on a flexible head and have an Aloe Vera strip underneath. As you shave, the razor closely follows the contours of your face so as to give a comfortable, smooth shave. The handle is sturdier and firmer which makes holding the razor as you shave much easier. The razor blade can be personalized, and you can have the razor handle engraved, and this comes as a complementary service.
They also sell a leather wash bag which enables you to be able to hygienically store your shaving kit while at home and even carry them easily while on the go. The bag is made of crushed buffalo leather which, when it softens, gives it a stylish finishing. It has a waterproof lining which will protect the items inside.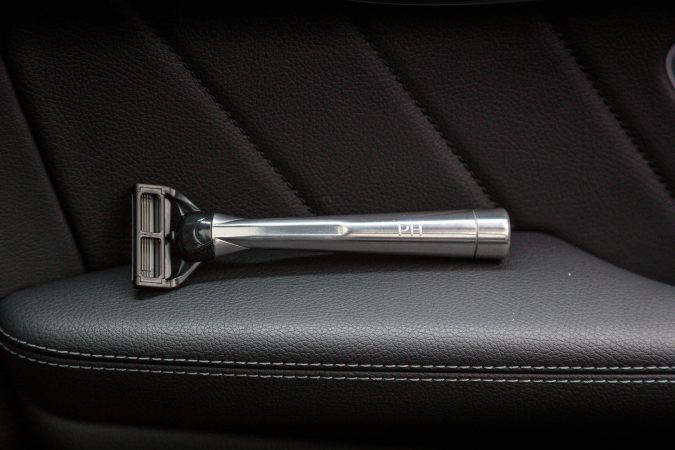 This shaving kit is a must have for every man who loves looking good. It is will only cost you £30. With every order you make, you will receive six razors which makes replacing the razor blades much easier.  You can send this shaving kit as a gift and include a gift card to the recipient so that they can also sign up for their shaving plan.
Cornerstone has a shaving kit subscription service where one gets their package delivered to their doorstep ready for when you need to replenish your stock. Perfect. Visit Cornerstone for more information.