Peugeot, which only a few years ago was one of the most boring brands out there, has made a mighty U-turn. Nowadays, they make some of the coolest-looking cars on the market, yet they still have plenty of aces up their sleeve. As EVs are becoming the status quo, Peugeot won't be keen on missing out on the chance to show off its INCEPTION concept – a preview of their future.
From 2025 onwards, you might even hope that all Peugeots will look exactly like it. Built on an existing STLA-Large platform, the INCEPTION is powered by a 100kWh battery. That's good for a healthy 497 miles of range. Plus, with the muscle and grunt of two electric motors, it manages a whopping 680hp output. So, it's capable of putting the hammer down from 0-62mph in sub-3 seconds.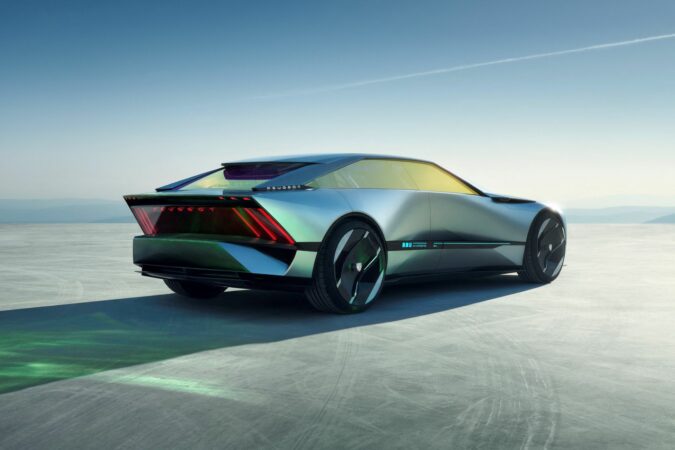 The Boldest (And Sharpest) Peugeot To Come
Amongst EVs, the INCEPTION concept is also testing out some nice-to-haves. Such as, an 800V charging tech, enabling it to recoup 93 miles of range in only 5 minutes. Additionally, it comes with wireless induction charging, too. On the outside, it certainly looks as revolutionary as the powertrain proclaims. The design does showcase some traditional Peugeot familial traits.
All of it is then wrapped up in a massive glasshouse canopy, using thermal treatment inspired by NASA. In essence, you're basically looking out of an astronaut's helmet every time you peek out of your windscreen. For better or worse, the INCEPTION concept then tries to redesign the wheel… Literally. This is no doubt one of the most bizarre-looking steering wheels of all time.