Why Do I Need a New High Quality Display?
I believe that any photographers out there have this inner itch that you can never quite catch. And that's the itch for new and better gears. It's inevitable, you may say that you have already spent enough money, but once you scroll through these ads innocuously, the next page you'll be on is Amazon.
Sliders, shoulder rigs, crane, new cameras and lenses are all very appetising, but there's one thing that you might not know you need. A good quality monitor. After all, even the very best photos will look horrendous if it's processed and viewed on a bad screen.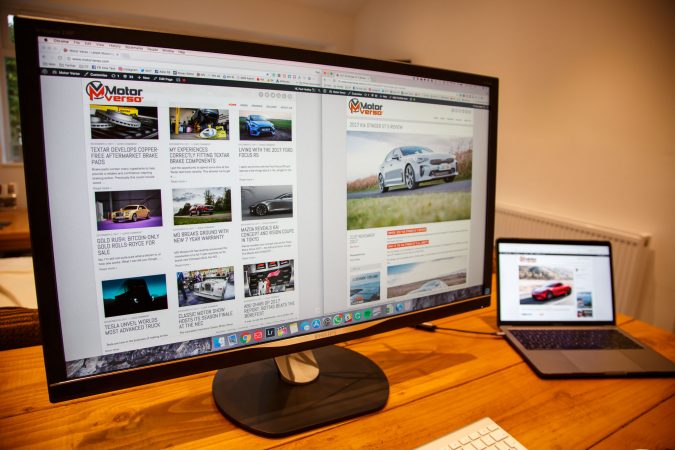 That's why even if you're not a photographer at heart, investing in a monitor may be prove to be astute. If you live your life on a computer, putting the money into a solid monitor is even more crucial.
Well, the good news is that while high quality panels used to be priced exorbitantly, thanks to the advent of increasingly advanced and complex displays, they've come down in pricing a lot. The monitor that we're taking a look at today is one such example, cue the Philips Brilliance 328P.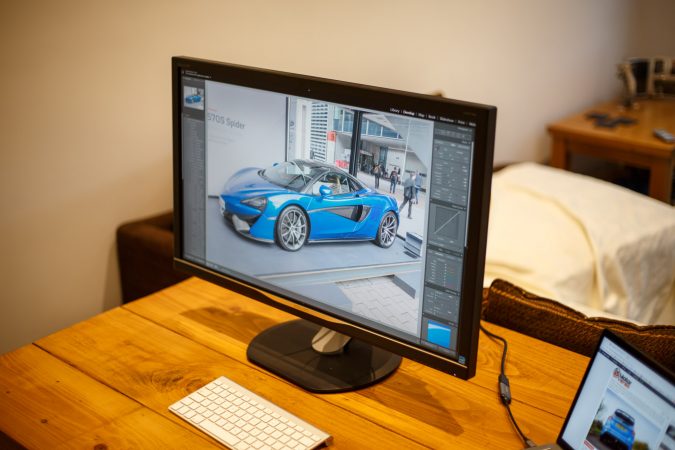 In short, the 328P is an advocate for great monitors at a reasonable price. It sets out to win the hearts of consumers even just sitting on display, not by its beauty or incredibly thin bezels, but by its sheer value for money. Just by looking at the spec sheets, it is a lot of monitor for current pricing of around £565.
The Aesthetics
Coming in at 32″, the 328P's big game is that it's a 4K display. The golden standard that is slowly becoming the standard for Internet media production nowadays. This is also an appealing resolution choice for content creators, and it's apparent that the 328P appeases to this particular crowd by touting its broad colour gamut, and 10-bit display. The latter of which still remains to be very much underutilised currently, other than in the pro sector.
Other than that, it's also running a VA panel, which is the current middle ground between IPS and TN panels. VA panels have the advantage in contrast, and the 328P boasts 3 times more static contrast than a comparable IPS display. VA panels tend to be more saturated as well, albeit it traditionally loses out in terms of colour accuracy and reproduction than IPS panels.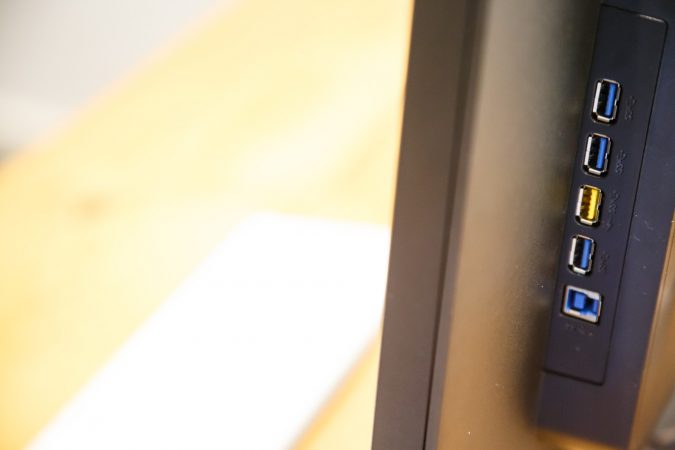 From the aesthetics, it's not an eminently attractive panel, as Philips does have to save money somewhere. I do like the understated and conservative 'pro' look personally though. Beauty is skin deep, however, as you can adjust how you want the display angle to your heart's content. With a sturdy and robust chassis, the 328P assertively tilts, swivels, pivot and pans vertically. Since it's not a light monitor, it does put a lot of stress on the hinge though, and it may wobble if its placed on a dubious support.
You can also find a decent selection of ports on the 328P, namely a USB hub with USB 3.0 and fast charging, which is useful in keeping clutter to a minimum. Philips also pack the cables you need to get started, DisplayPort, DVI, HDMI and VGA. There are no physical buttons on the 328P, instead, you'll be relying on labelled touch sensitive buttons. A nifty novelty the 328P offers is MultiView, which allows for multiple signal input into the monitor itself for seamless work switching, another productivity tool. It's also possible to mount the 328P with a custom stand.
Booting It Up
Speaking of colour, the 328P is stupendous. I don't have a colourimeter to truly measure my results scientifically, but I could tell that it's an impressive monitor. Looking up for information on the Internet, the 328P musters nearly 100% of the sRGB colour space, and manages a solid score in colour reproduction. Contrast is astounding as well. Overall, it's a very strong monitor even out of the box without calibration. That said, I believe that buyers of this monitor are definitely the crowd that'll calibrate it to get the most out of it though.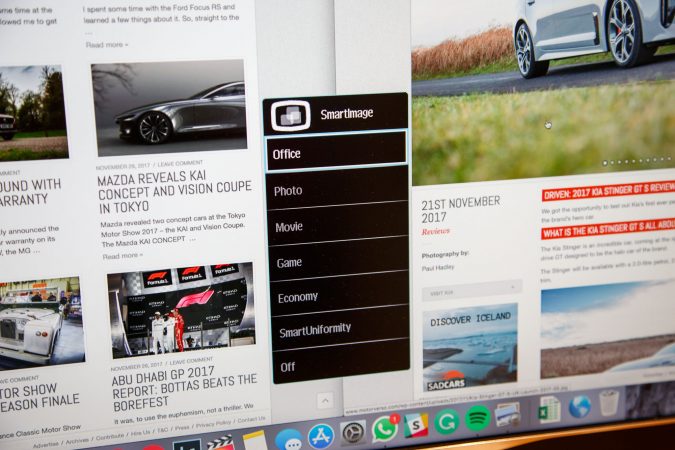 The viewing angle is also impressive, and realistically you won't be viewing it outside of its zone. It does get pretty bright, however, you'd want to keep it off harsh sunlight anyways. It's also very quiet under operation, and does not put out much heat at all.
What I found the most useful though is the 328P's generous size, paired with 4K, it offered me a very pleasant experience working with it. I could easily drive multiple programs while keeping them viewable. It's something that you just can't do with smaller screens since you'd run out of screen real estate and you'd have to begin squinting for your files.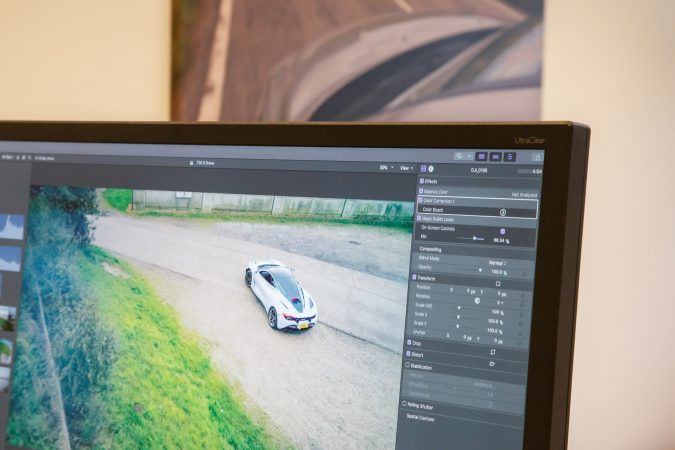 It's also a great panel for media consumption. If you browse streaming sites and look at videos frequently, you'd gladly acknowledge the size of the display.
Verdict
So, would I recommend it? If you find yourself often needing a larger display with a suitable resolution paired with it, the 328P with its aggressive pricing is hard to beat. There are some things you can pick at, but if you're just a general user with a passion for photography, the 328P is perfectly suited to the job. I, for instance, found myself yearning for its size and colour after the review, and certainly find the value shockingly good.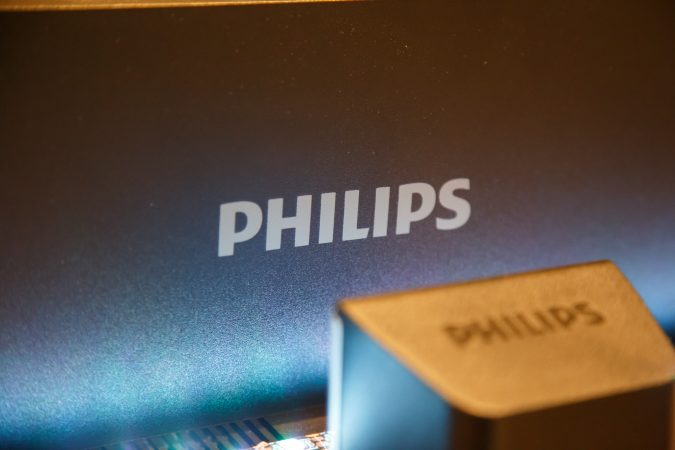 What do you think? Is the 328P worth your money?