The thought of a grill undoubtedly reminds you of a nice Sunday barbecue with your mates. Now who doesn't like the smoky aroma of grilled food on a proper barbecue in the backyard?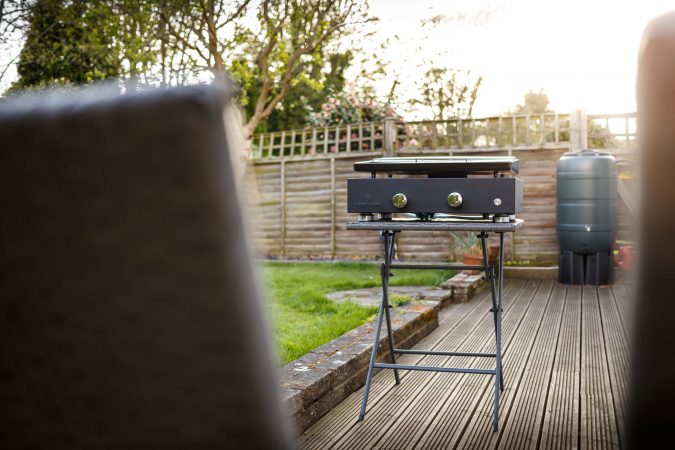 While buying a BBQ may seem straightforward, there's actually a lot to consider to ensure you end up with the grill you want.
You'll need to decide whether you prefer a charcoal grill or a propane-powered grill, how many burners you need, how much money you want to spend, etc. For those who only host barbecues on special occasions, a simple charcoal grill makes a lot of sense. It's cheaper, lighter in most cases, and arguably feels more 'visceral' as an al fresco cooking experience.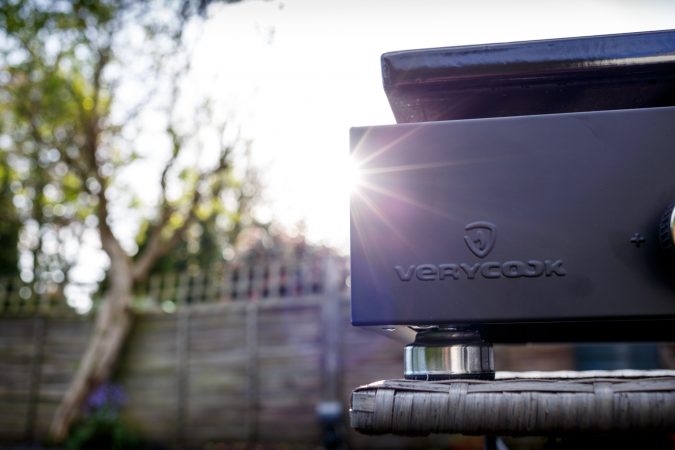 However, that wouldn't be as intriguing an item to review here. What if you're someone who frequently throws barbecues? Then a gas grill makes sense. It's more convenient to set up and you can grill for a long period if you have enough gas. But, are these advantages worth the heftier price of admission? This is where the Verycook Plancha Grill Simplicity comes in.
Initial Impressions of the Verycook Plancha Grill Simplicity
On the surface, it looks simple. But this two burner is very different from your conventional grills. Instead of a gridiron, it has a plancha, as the product name denotes, on which you cook your food. Giving one big advantage: the griddle makes it ideal for a typical English breakfast, vegetables and seafood.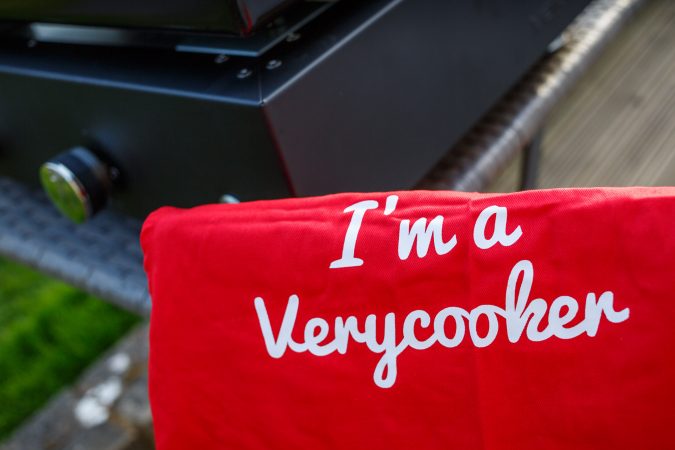 The Plancha Grill Simplicity comes in a large box. It includes the grill itself, an apron, a tote bag, a cookbook and some documentation. It's easy to assemble as the grill is integrated with minimal parts and it looks very sleek.
If modernistic looks are vital to you, then the Plancha Grill Simplicity ticks all the boxes. Its minimalistic styling means it won't look out of place. The grill sits on four robust polished metal legs and the surface has two metal knobs for gas control. You'll find a button on the side which starts the dual electronic piezo.
The plancha is on top with a stainless steel grille above the griddle. You'll find a drip tray at the bottom to collect cooking grease. I'm very impressed with how rugged the cooker feels, and how slick it looks.
Practical Experience
Immediately, you'll notice just how heavy the 6mm thick griddle feels. Verycook have accounted for the fact that the grill will be exposed to the elements. Therefore, the materials used to construct it are all very solid and oxidant-resistant. The main body of the grill, for instance, is made from epoxy painted steel. If you opt for the Verynox variant, you get stainless steel.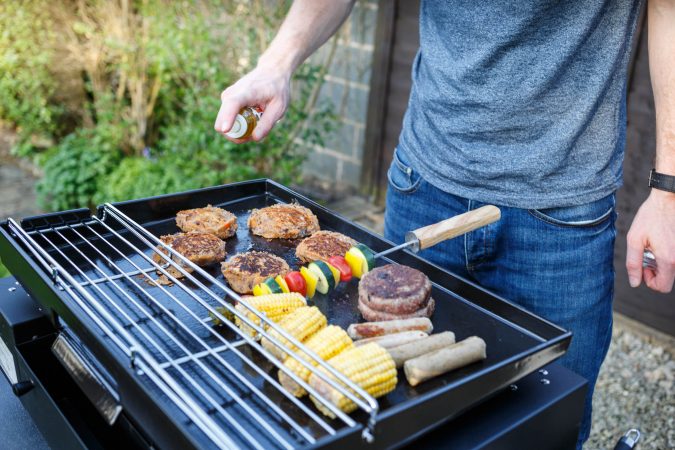 The griddle itself is constructed from double-enamelled steel with a non-stick scratch resistant surface that distributes heat evenly. You will need to provide a surface for the grill to sit on or buy one of their nice stands. One useful feature is the magnetised sides on the grill itself.
Turn the gas supply on, hit the button and you'll get it fired up in no time. Within minutes, the 5kw burners can heat the griddle to a temperature of up to 350°C. It's also worth mentioning that the Plancha Grill Simplicity's two burners are independently controlled. Therefore, you can cook at varying temperatures on the two burner zones.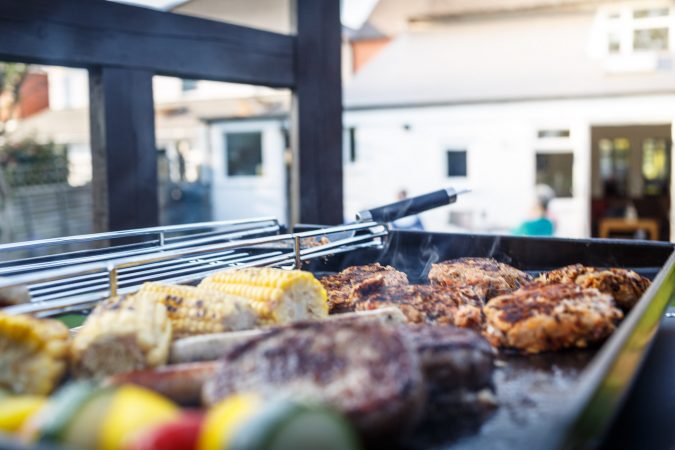 At 57cm x 41cm, the available cooking surface is massive. Verycook says that it's suitable to prepare food for up to 12 people. Overall, I  found the experience to be plain sailing. Apply your cooking oil of choice, prepare your utensils, and just enjoy the barbecue. The stainless steel grille on top is designed to keep your cooked food warm.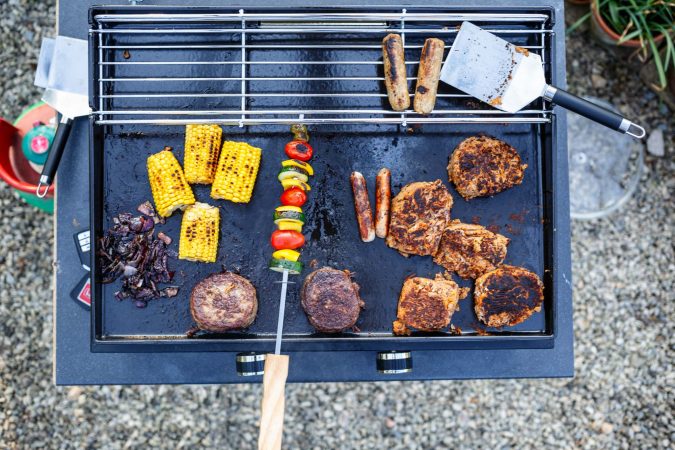 After you've finished cooking, just scrape the remains into the 1.2-litre drip tray through the opening at the rear of the griddle, so you can remove it for cleaning. The tray is dishwasher safe too.
Verdict
The only thing left to mention is that the Plancha Grill Simplicity will cost £349. It is a lot of money for a barbecue grill, but it also comes with a 5-year warranty for all parts of the grill: the burners, griddle, etc.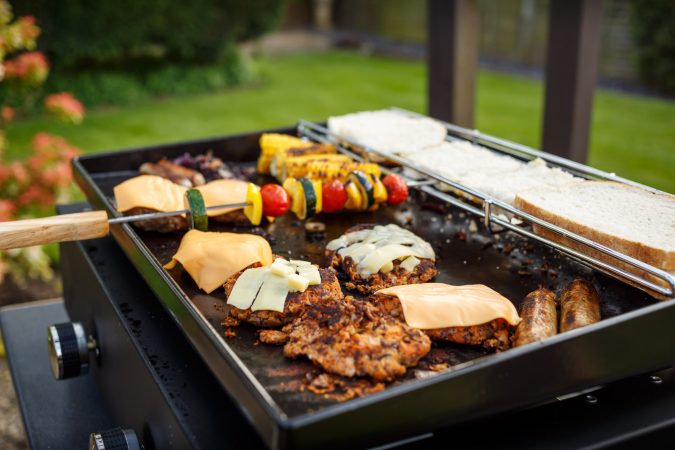 Nevertheless, if you're a barbecue fanatic and you want something that's well-built and looks modern, the Verycook Plancha Grill Simplicity is worth considering. I certainly enjoyed my time with it.