It's shocking just how well cars can go through hellish weather. Yet, emerge out of the other end just perfectly so, and proclaim, "tis but a scratch". Although, that doesn't make all cars immune to every sort of weather. Make it too hot or too cold, and you'd break even the best examples out there. This is unless you're Polestar, who's been quite keen to show off just how well the 2 handles the Arctic.
More specifically, the Arctic Circle. Remember, this is the sort of climate where, in the not-so-distant past, heavily modified trucks are necessary to traverse the harsh terrain. But here we have Polestar, and a seemingly lightly altered 2. Just for a spot of context, it's driving through bitter cold winds as low as -35°C. And, these poor Polestar 2 prototypes will be tested at the limits for 15 whole weeks.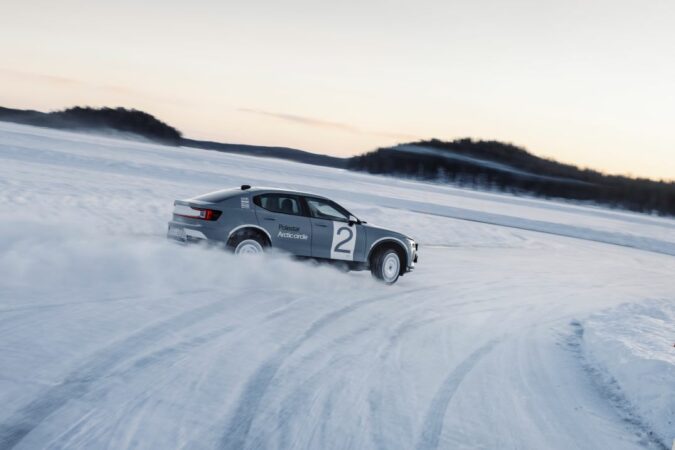 Santa's New Sleigh?
So, did this specially-tuned Polestar 2 break? Not even a bit. Underneath, it's the same old Polestar 2 Long Range. It features dual electric motors, and a Performance Pack for an added boost. We're looking at a spicier 350kW and 680Nm of torque output. There are other, very distinct tweaks made to this arctic ranger, though. In particular, the ride height has been increased by 30mm.
Meanwhile, the springs are 30% softer, featuring special Öhlins dampers. Interestingly, it still carries the same 4-piston Brembo brakes. Elsewhere, the front and rear struts have been uprated, aiding in both steering response and torsional rigidity. It's got some neatly studded winter tyres and a set of delicious rally lights. Don't stare at it for too long, as Polestar is only making this one prototype.