Mercedes-Benz is world renowned for creating some of the most luxurious and upmarket vehicles in the world. Their designs have won awards for many years, and they're still one of the most respected manufacturers on the planet. Most of the best models are no longer in production. However, you can still pick them up from some used dealerships if you shop around. Some of the cars mentioned on this list are now considered to be classics. That means you'll only find them at auctions when restoration firms aim to make a significant profit. Still, it's fun to take a look at the history of this carmaker and their achievements.
1979 Gelandewagen (G-Class)
The 4×4 G-Wagon of 1979 was originally developed for the German army. It was one of the most durable and well-built off-roading vehicles in its class. Indeed, that is why the company soon decided to sell the model to the general public. It says at Top Gear that there are still many of them available today. However, most aren't going to be in the best condition. That is because they became synonymous with all terrain driving. People who didn't want to purchase a Land Rover in 1979 bought one of these. Unfortunately, the German military turned down the vehicle and decided to use a Volkswagen model instead. Even so, the Gelandewagen helped to launch a global 4×4 phenomenon that's still going strong right now.
2004 CLS
The CLS was the first attempt by Mercedes to combine family cars with sports designs. It featured a sloping roof that helped to create a sleek aesthetic. However, it also came with five doors and a hatchback. Some reviewers said it didn't quite cut the mustard compared to other Mercedes-Benz vehicles. They claimed it was too bulky for a sportscar and too fast for a family model. That didn't stop people from heading down to the showrooms, though. The CLS helped to set the tone for the likes of Porsche, Aston Martin and Maserati. All three of those manufacturers released a similar model within twelve months. So, the CLS broke the mould in ways we still benefit from today.
1963 600 Pullman
For whatever reason, the 1963 600 Pullman became a top choice for celebrities upon its release. Indeed, Coco Chanel, Hugh Heffner, John Lennon and Jack Nicholson all owned one at some point. Fidel Castro and Pol Pot even drove around in these fantastic vehicles. Not only were they fast and reliable, but they were also stylish. They appealed to some of the wealthiest people in society, and that helped to boost sales. For a reasonable price, regular people could drive the same cars as their idols. That is why 1963 600 Pullman is still considered to be one of the best Mercedes-Benz designs ever released. Interestingly, first editions include the loudest horn ever on a road vehicle.
2011 SLS AMG
Experts from https://www.mercedes-benz.inchcape.co.uk say that 2011 was the best year for Mercedes cars. That is because the company released the SLS AMG sports design. While it's marketed as a super retro tourer, it looks more like a sportscar. It was the first vehicle to be devised by the in-house AMG team. With a 6-litre V8 engine, it costs a lot to keep this car on the road. Perhaps that is why the company sold many of them to the Saudi royal family? Only the richest people in the world could afford such luxury. Thankfully, there are a few of these available on the second-hand market. However, as you might expect, they don't come cheap. Most of them have never travelled more than 200 miles because they are more like status symbols or collectors items.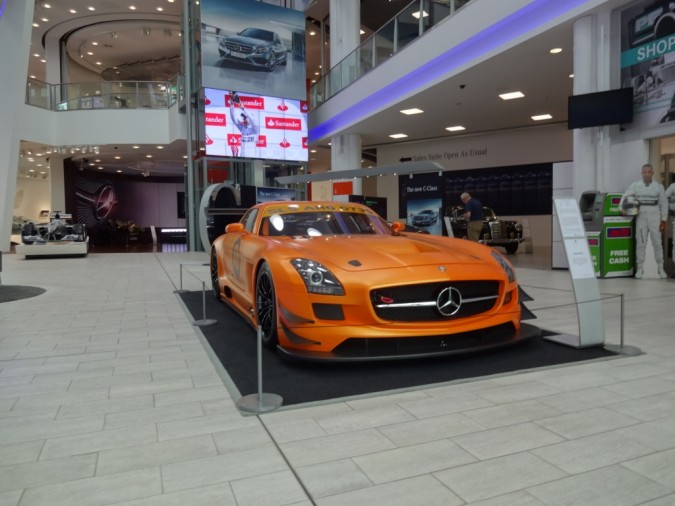 1983 190E Cosworth
Built for rally drivers, the 190E Cosworth soon became one of the most famous off-road cars in the world. The model was replaced by the Audi Quattro after a couple of years as the top choice for rally teams. However, it still had a good run, and it helped many professional drivers to score a victory. During its heyday, the Cosworth managed to set no less than three world speed records. It even became the primary inspiration for BMW's advanced M3 models. There are still many of them around today, but most are not suitable for road use. Even so, people who collections should try to find one at the right price. The 190E Cosworth will go down in history as the second best rally car of all time.
1937 540 K Special
Most cars sold during the 1930s were slow, expensive and unreliable. Enter the 540 K Special. Not only did it sport a whopping 180 horsepower, but it also came with a supercharged engine. As you might expect, the designers had to work hard to ensure the vehicle was safe. It was by far the most powerful machine on the roads at the time, and other manufacturers had to work hard to beat it. Out of all the models mentioned on this page, the 540 K Special raises the most cash at auctions. They can fetch up to £5,000,000 at collectors events, and there is only a handful left in roadworthy condition. If you want to see one of these babies up close; you'd better search online for your nearest car museum.
You should now have a good understanding of the most popular Mercedes-Benz cars ever produced. We could continue, but none of the other models have made such a remarkable impression on the automotive world. Will the German manufacturer continue to break records with new vehicles in the future? That's almost guaranteed. The only thing we're left wondering is when they will release something extra special onto the market. If you want to follow the progress of this company, their Wikipedia page offers some interesting facts and stats. You can also check car magazines for the latest news and reviews.
While most readers will never manage to buy the collectors items, Mercedes cars have become affordable on the whole. So, you can always get something suitable if you look in the right places. It's just probably not going to be the 540 K.