Porsche have released the Porsche Boxster Spyder. The Spyder takes the Boxster to new heights with a focus on performance and simplicity; for example the fancy new roof style has to be manually opened and closed, and you can only purchase the car with a manual gearbox.
Porsche Boxster Spyder Performance
Performance updates on the Spyder include 20mm lower suspension than the regular Porsche Boxster. The brakes come from the 911 Carrera, and the steering has been tweaked to be more direct. And yes there is also more power from the mid-mounted 3.8-litre flat six engine creating 370bhp. This should boost the 0-60mph time to 4.5 seconds and provide a top speed of 180mph.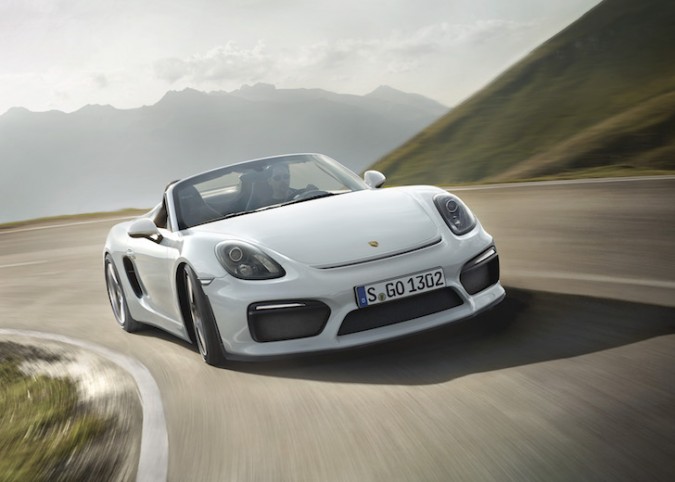 Subtle Styling Updates
Improvements to the styling of the car are minimal, but effective. There are streamlined bulges on the rear lid that are a tribute to the 1960s 718 Spyder, whilst the front and rear deign elements of the car are pretty much the same as the Cayman GT4.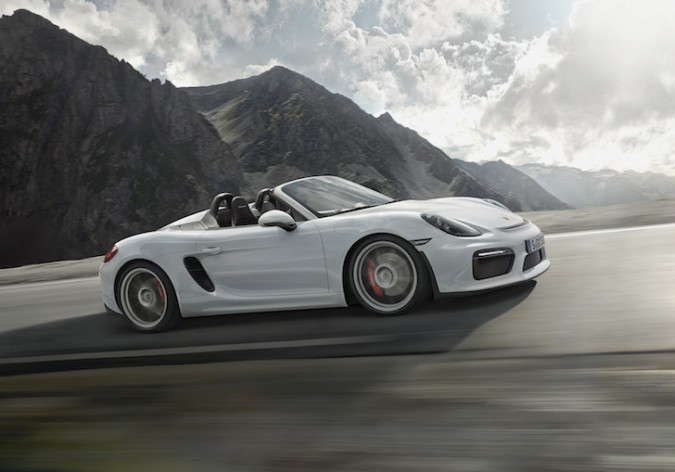 Interior Changes
Getting inside the car you will notice the lightweight bucket seats with big side supports and there is a new steering wheel too. But keeping the car simple there is no radio or air conditioning as standard, however you can have them fitted at no extra cost. I like the idea of simplicity, but I for one would still get them fitted.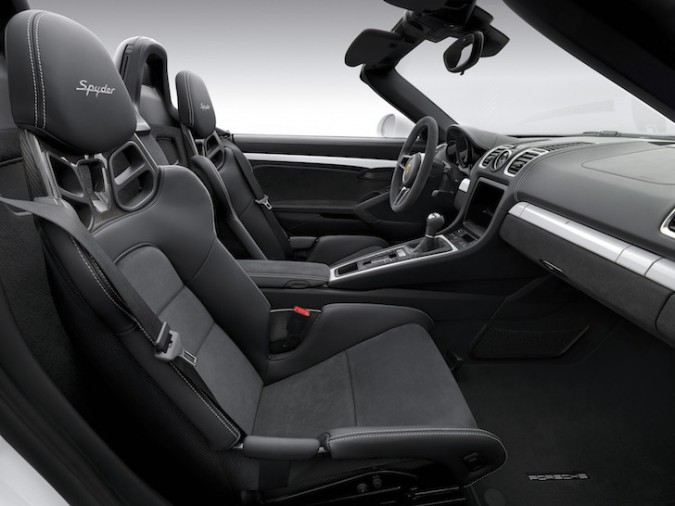 Hopefully we will be seeing this car in the UK around the summer of 2015.
Source: Porsche