The Porsche model specialist company, TechArt, now upgrade the Porsche Cayenne Turbo 520bhp 4.8-litre engine to 700bhp. The maximum power is unleashed at 5400rpm and has 920Nm of torque at 4500rpm. Thanks to the specialists at TechArt, the extra 180bhp is enough to push the Cayenne from 0-60 in 4.1 seconds and, according to the German tuning company, the maximum speed of the modified Cayenne is 186mph.
Porsche Cayenne Turbo Engine is Now 180hp More Powerful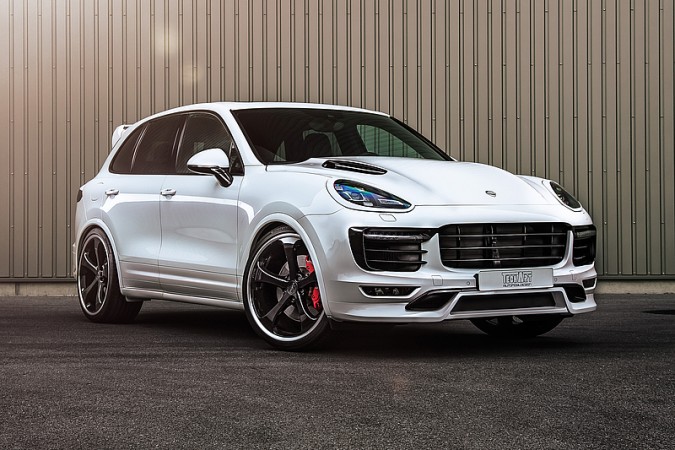 The upgrades are not only found under the bonnet. You can get a neat Aerodynamic kit and even a Power kit that makes the engine sound better, with the Power kit for the Porsche Cayenne Turbo costing £21,433.76. The Power kit comes separately to the Aerodynamic kit. These changes are significantly substantial in models like the Porsche Macan, Boxter, Cayman and Cayman S, Panamera, 911 and 918 Spyder.
Shifting gears is slightly faster than before and there are now enormous chrome shift paddles behind the steering wheel. The Porsche Cayenne Turbo comes with 21-inch five rays black wheels. Some body parts, like the roof, are now made with strong and light carbon fibre, for an enhanced performance while remaining impressively stylish.
TechArt is a German tuning company, founded in 1987, from Leonberg, Germany specialised in Porsche models.
Image Source: TechArt