The high-performance Panamera Turbo S is officially last week by Porsche. The new model comes with a powerful 4.8-litre V8 engine producing 570bhp… Wow!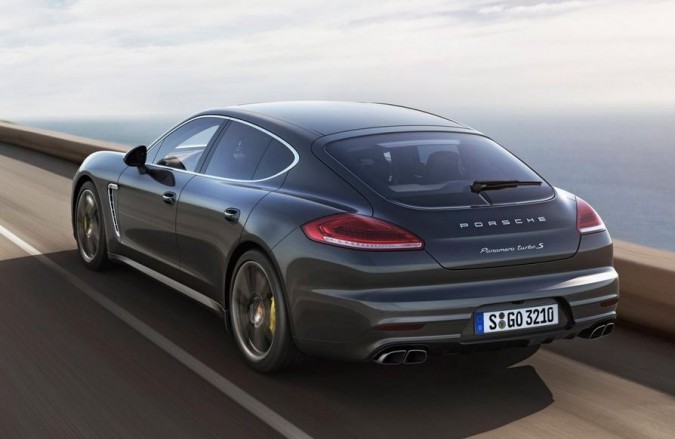 With such resources, the 0-60 sprint is possible in 3.6 seconds with a top speed of 192mph. At the exterior, the German model stands out thanks to LED headlights, revised bumpers, air intakes and new alloy wheels.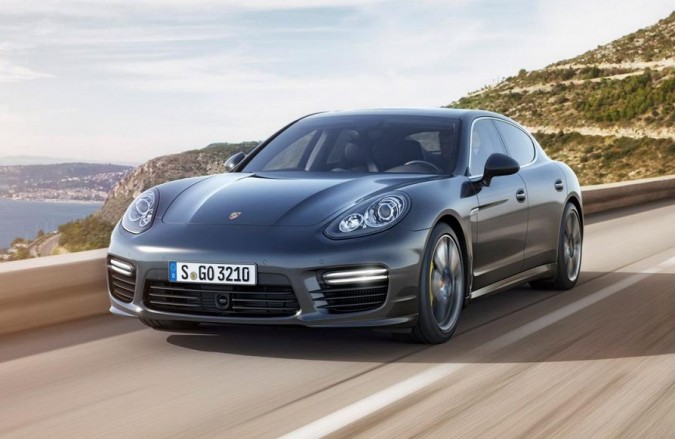 The new Porsche Panamera Turbo S will be offered with an Executive version as well. This variant comes with an extended wheelbase of 150mm for more rear legroom.
The Palladium Metallic exterior colour, which is available solely for the new Panamera Turbo S, gives the top model an especially exclusive look.
The new models are scheduled to make their debut in world premier at the Tokyo Motor Show in November. According to the company, the new Panamera Turbo S will start at£131,049  in the UK.