New Panamera Estate spotted in the Alps
Porsche have been seen testing a new version of the Panamera thought to arrive in 2017. The new Panamera estate was seen testing with the new Panamera set for release in early 2017, before the estate version. Now let's be honest, the original Panamera was never the best looking car in the world, and the estate version isn't really improving anything. The New Panamera estate is very similar to the standard model but has a much longer roof line and less sloping rear screen.
Taking on Tough competition in Mercedes
Porsche planned on taking on the Mercedes CLS Shooting Brake, but on the looks front the Mercedes is flying ahead. However, whilst the original Panamera wasn't the best to look at it was fantastic to drive. It was, after all, a Porsche: makers of the consistently great 911. The new Panamera estate is likely to be in the same situation. Not very pretty but ballistic to drive.

Based on 2012 Sport Turismo
The Panamera estate is based on 2012 Sport Turismo concept car seen at the Paris Motor Show. It's likely to see the same engines as the Panamera coupe and will see similar 0-62 and top speed times. The only difference being that now the dog can come too. The new Panamera is set to be the first car in Porsche's new design platform making it easier to create a convertible, or as we see, an estate car.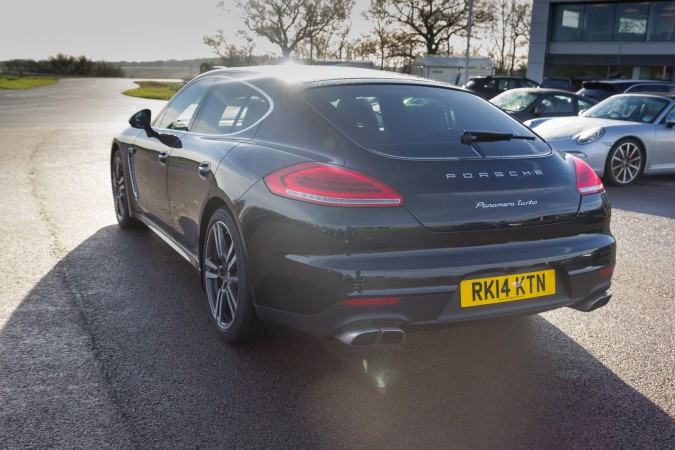 Convertible version unlikely
Porsche's head of Research and Development recently said in an interview with Auto Express, that: 'The reason we have done this [new platform] is so all things are already included, could be coupe, could be convertible, could be Sport Turismo and now we have to decide which is the one that hits our needs," he went on to say that it would be unlikely that we would see a convertible due to the already great line up of convertibles they do in the Boxster and 911.
Sources: Auto Express, Auto Bild TV