Driven: 2016 Ford Focus RS Review
We had a chance to test out the much anticipated and hyped Ford Focus RS for a period of time, and here are our thoughts on it.
What's the Ford Focus RS All About?
This is no doubt, one of the latest, hottest, and most anticipated car of late, and for good reason. You see, Ford is known for their hot hatchbacks that are quite fast, good handling, and practical. But, they've always skimped on something, a long time ago, they promised their Focus will have humongous power and four-wheel drive, which didn't happen. But now, they've made another iteration of the Ford Focus, and they kept their promise this time.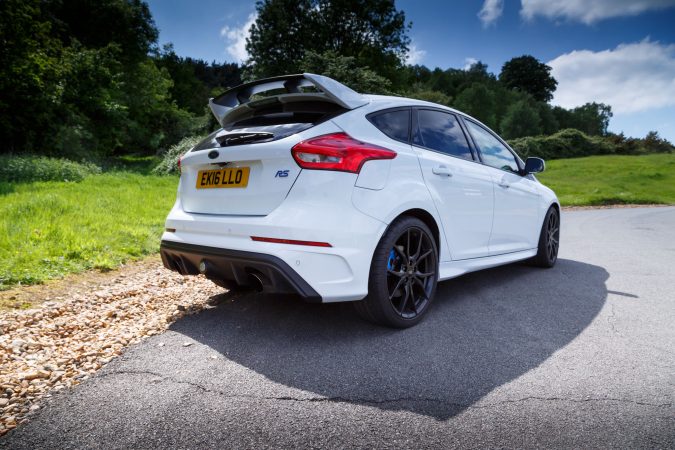 Cue the Ford Focus RS, a 350 hp, 440 Nm of torque, fire-breathing, four-wheel drive of a beastly hot hatchback. The Lancer Evolution series might have ended, and Subaru might be relaxed, but Ford is ready to take on the market by storm. And so far, it seems like Ford's bold move is paying dividend, as the car receives massive praises from various reputable car journalists worldwide.
Not much descriptions need to be made, our test model has the only engine available, and the only one we all need, it's a 2.3 litre turbocharged transversely mounted Ecoboost engine driving the only gearbox option as well, a proper, H-pattern, 6-speed manual gearbox, sending power to all four wheels through Ford's clever 4WD system designed by their performance division, Ford Performance.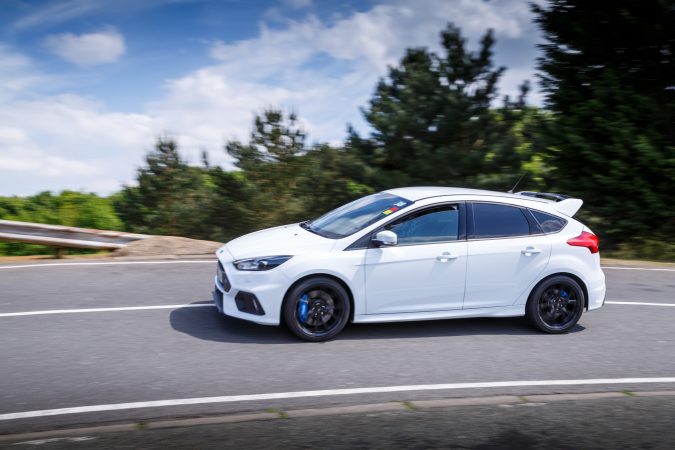 In terms of design, they've also clearly stepped up. Back then, Ford had remained relatively understated with their designs, showing little in the way of a fast hot hatch, but the RS is a different story. With such a large gaping grille in the front proudly displaying a gigantic intercooler, that, mind you, had to be intentionally reduced in its efficiency because it was making water vapour in the engine.
Ford is not content with sitting at the back seats now. They want the market, and thus they've brought out all their big guns for the Ford Focus RS, and with such a strong hype surrounding the car's release, the competitors, currently being Subaru Impreza WRX STI, might actually start to struggle to keep up if they don't step up.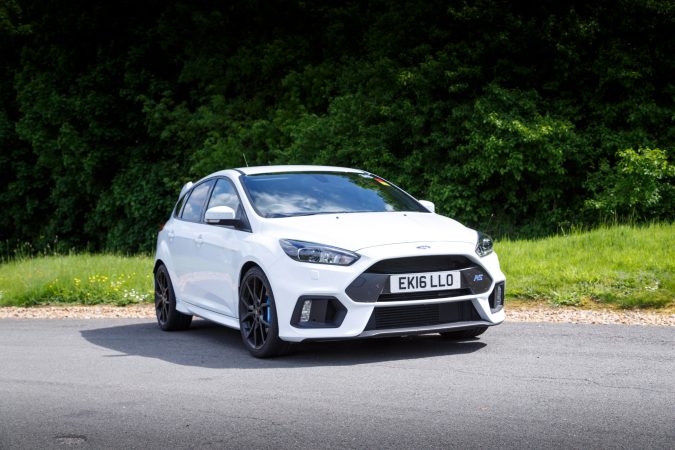 Keep in mind that this car is definitely made for a very specific segment, and that is the enthusiast market. People driving this car are definitely some sort of petrolhead, one way or the other. Ford, keeping that in mind, has put driving characteristics on the forefront over anything.
The car, with its highly engineered Ecoboost engine, puts out just 170 g/km of CO2, a very remarkable feat for such a high output engine, no less thanks to its turbo, and weighs just shy of 1599 kg, which is above average, but keep in mind that this is actually a practical 5-door hatchback at heart.
How Does it Drive?
In short, it drives like a dream. Ford is no newcomer to the world of hot hatchbacks, with its long line of Focus and Fiesta hot editions, and that legendary Ford GT40 that taught Enzo a lesson or two on how to win races. Their efforts are no doubt put onto the overall handling characteristics of the car, and boy does it show.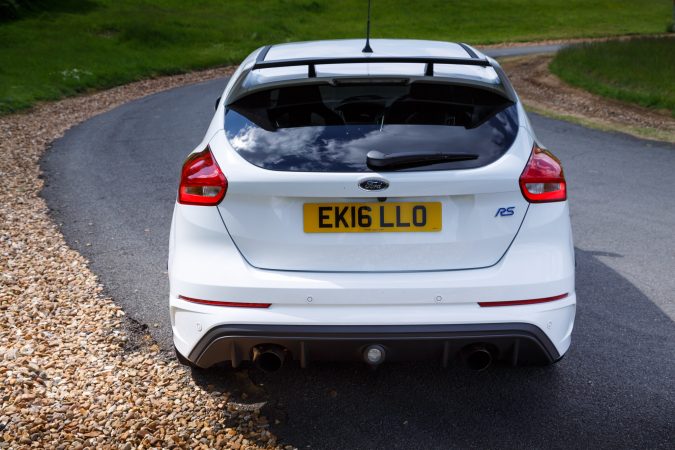 As you might know, the car has a drive mode selector that allows you to choose how you want to drive it. By default, it's on Normal mode, which tames the car well, it mutes the engine, lightens the steering, and all that. But if you want to really drive the car on the road, Sport mode might be a better idea.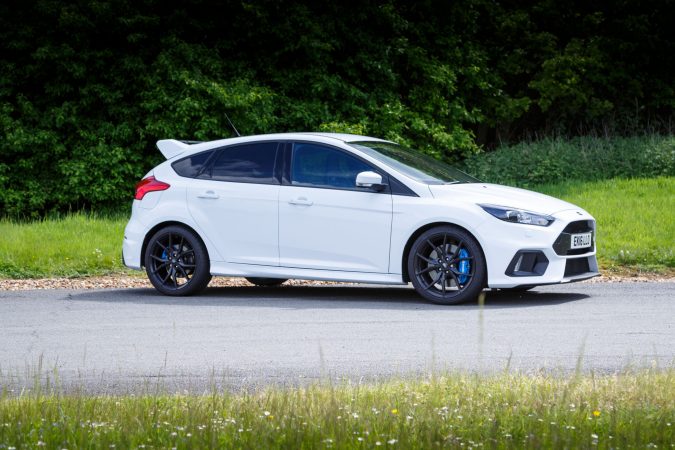 In Sport mode, the steering weights up nicely, throttle response sharpens up, and, arguably, most entertainingly, the exhaust starts to produce artificial pops and crackles. It really makes the car sound like a rally car. The new RS, now has a proper torque vectoring system implemented, and the way the car handles reflects that.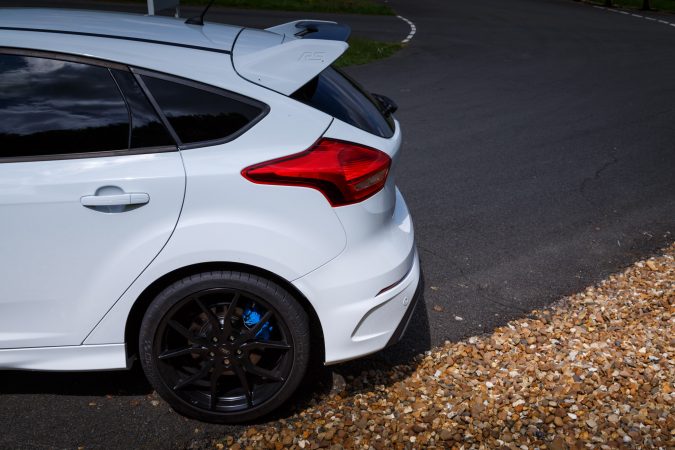 The car reacts to steering inputs very well, it makes direction changes on the spot. Furthermore, the front end turns in really nicely, and when you get into a corner sharply, the back end, thanks to 4WD, then helps the car to turn around the corner. It certainly does not feel like a chore for the car to turn around tight corners.
And then we move onto those Michelin Super Sports wrapped around the alloys. They are good tyres, no question. More importantly, behind those wheels are the massive brakes. For the front, 4 piston Brembo units are fitted with giant 350 mm ventilated discs. The rear gets 302 mm solid discs.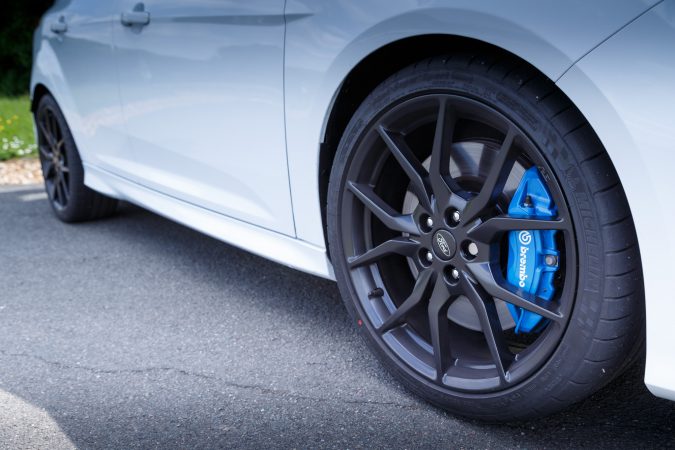 Also worth noting are the adaptive dampers. You can switch them to Sport mode independently to the drive mode selection, and although they do stiffen up the car noticeably, it does make the car a bit too jittery for on-road use. It can be helpful on a track though.
And finally, we move onto the last drive option available. Drift mode. In this mode, the RS intentionally slides out, you just have to be very aggressive on the throttle, and the car sorts out a drift nicely.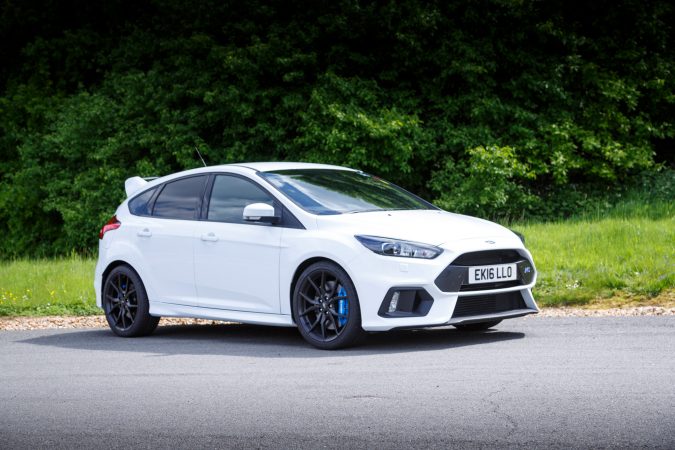 However, most importantly, in my opinion. is the way that engine delivers torque. All of its torque is available to you at a staggeringly low 2000 rpm. I can't stress just how important it is. This improves the driving experience tremendously, as it never feels like the car is struggling to go, because the power is available on tap.
What's it Like Inside?
Let's all be honest here, none of the customers will be buying this car expecting a Rolls-Royce like interior. However, it is a place that people sit in, so it cannot be a cow pen either. No need to fret though, I think Ford struck a good balance on this one.
Sitting inside, it's clear that this is a driver-focused car. From the instrument cluster, which has two big permanent tachometer and speedometer, to the bucket seats that will hug you tightly when you're hitting Gs around a corner. There's also 3 extra dials on the dashboard for additional information.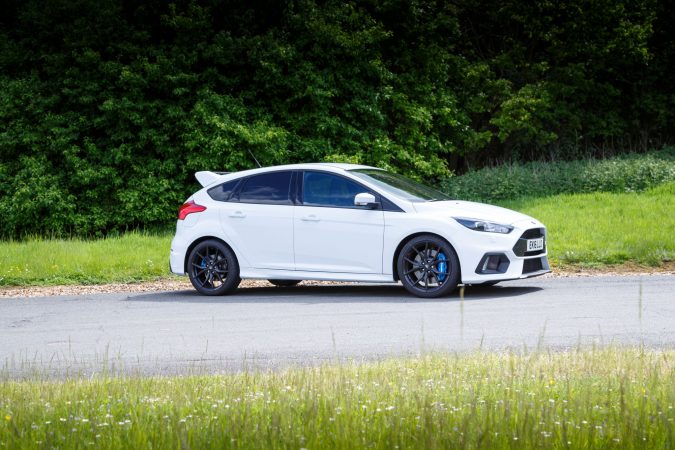 Of course, you would want to keep the suspension setting mild if you were to drive the RS on a normal road, because, even on a smooth road, the suspension on Sport setting can be unbearable to ride on, much less to drive on for long distances.
All in all, the RS has a relatively simple interior, and that's for the best, I reckon. In a driver-focused vehicle, you certainly wouldn't want too many gadgets taking up your attention. All you need are the pedals, steering wheel and the gear knob. Nothing much needs to be stated about the interior.
The Experience
Ford got it spot on this time around. They made a practical hatchback that can seat 4 people comfortably, while holding a decent amount of technology, certainly more than one can expect from a car of this pace. For people who often require to pick up many people or have kids, the RS is a blessing.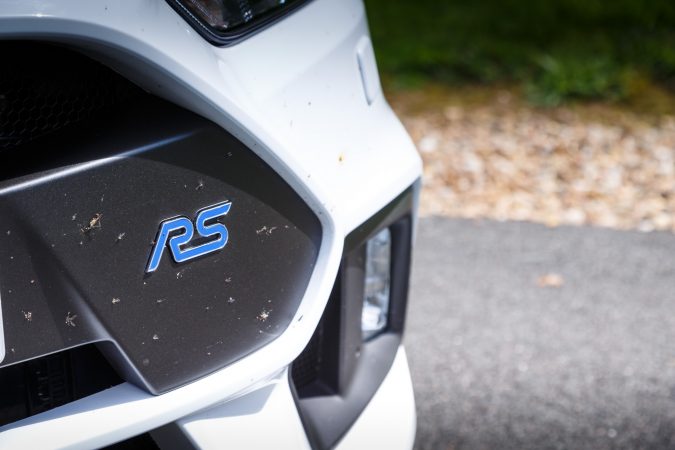 The new RS, at heart, is a rally car that wants to go fast. It only comes with a 6-speed manual, thanks Ford, and a peppy engine that is borrowed from the Mustang, and heavily improvised to fit in the RS. The hype the RS got was well deserved, and I think, for sure, its customers will be more than satisfied.
Verdict
The RS. I think, is a future classic. People in the future with their mega efficient electric cars and automatic transmission will begin to miss the thrills that the RS provides. It's a car for fun, for the occasion, while being able to lug around people and luggage. It is the ideal single car for a one car garage.
Video Highlights

Specification
Ford Focus RS
Price: £29,995
Engine: 2.3-litre Ecoboost inline-4 turbocharged petrol
Power: 350 PS
Torque: 440 Nm
Transmission: MMT6 6-speed manual gearbox
0-62mph: 4.7 Seconds
Top speed: 165 mph
Weight: 1,599 kg
Economy combined: 36.7 mpg
CO2: 170 g/km