Driven: 2016 Kia Sorento CRDI KX-4 Review
We tested the 2016 Kia Sorento for an entire week and here is what we learnt about the car during our time testing it.
What is the Kia Sorento CRDI KX-4 Matic all About?
The latest generation Kia Sorento is now a fully-fledged SUV. The size of the car is truly enormous in person, in fact I go so far to say that it feels Range Rover size.
From the outside the Kia Sorento looks like your typical large SUV. From the front there's an upright grille to the car giving it a very square and aggressive look, and it has large alloy wheels which fit very nicely and have a great design which complements the look of the car.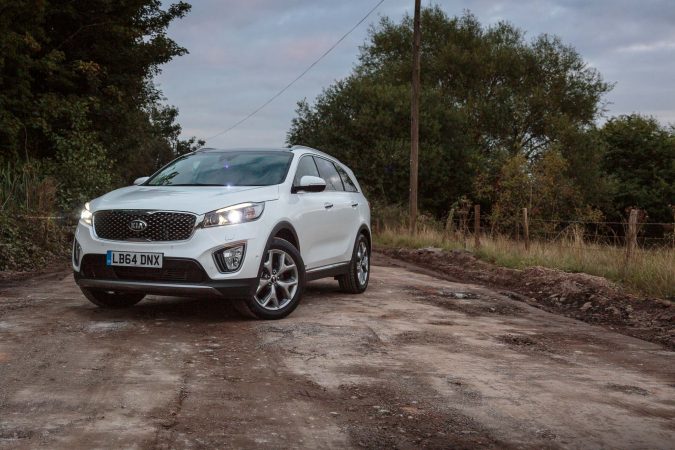 At the rear the Sorento stands tall with a stylish boot lid spoiler on the top. Around the edge of the car there is some rough and ready styling with plastics, meaning that if you do catch the occasional graze it may be fairly cheap to repair.
The model that we have on test is the K-4 trim level which is kitted out with lots of premium equipment including adaptive cruise control, keyless entry, a premium sound system, clever bird's eye view camera system, automatic parking, and three different drive modes.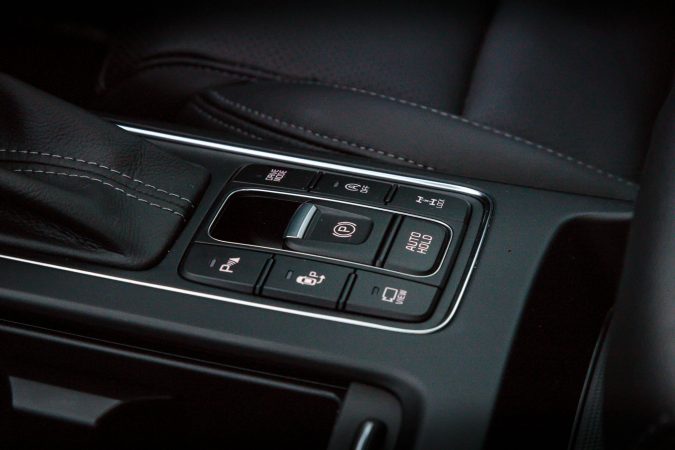 The car on test was powered by a 2.2 litre engine that created 145 bhp and 311 Nm of torque, this goes through a 6-speed automatic gearbox meaning the car will get from 0-60 mph in 9.7 seconds and do a top speed of 143 mph. However, this huge SUV will also do a combined economy figure of 42 mpg and only creates 177 g/Km of CO2.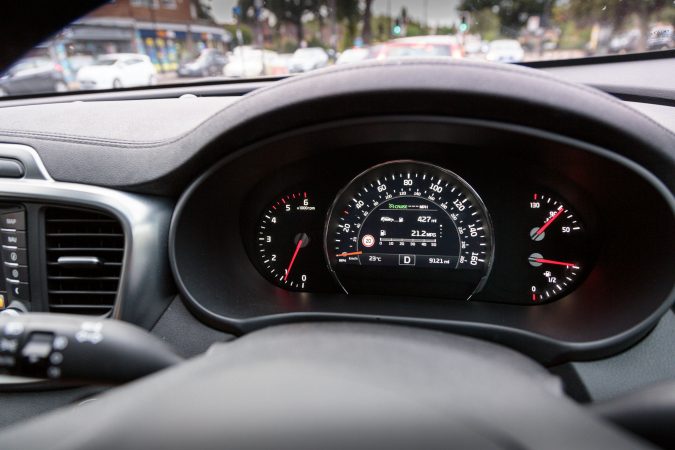 How Does it Drive?
As big as the Kia Sorento is, it is only a small step up into this car. The car has a keyless entry system meaning that you can get into the car without taking the key out of your pocket. This is becoming base functionality in new cars and I really enjoy using it. The Sorento uses a large automatic gear lever; you use your thumb to press the trigger in the side down, move it into drive, hit the accelerator and you start moving.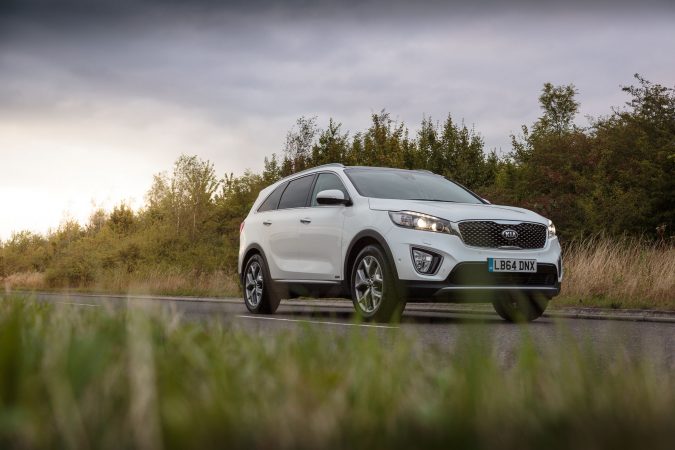 The Sorento is fitted with functionality that gives the car three different drive modes to suit how you are feeling. These modes are eco, normal and sport. All of course are fairly self-explanatory: eco saves the most amount of fuel, whilst sport uses the most amount, and normal sits around about the middle. Having the choice is great, it allows the car to suit whatever mood you are in.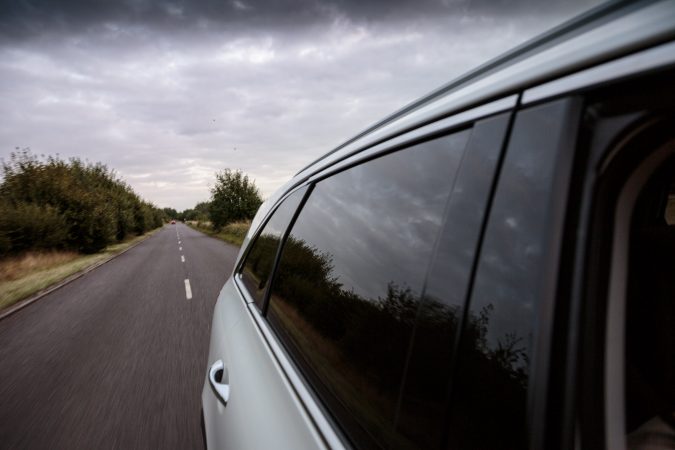 During my first two days testing this car I was really surprised with how refined and comfortable it was. The ride quality you get from this car is pretty smooth and, to add to that experience of refinement, the cabin noise is also very well muted by the solid interior.
When it comes to getting this big machine round a busy car park or tight bend, the car benefits from a bird's eye view camera which shows every corner of the car and the obstacles surrounding it, making what can be tricky manoeuvres a lot easier. This is a great bit of technology which actually makes a world of difference when you are driving a car of this size. This is technology that we are only used to seeing on premium cars such as the BMW 7 series and the like.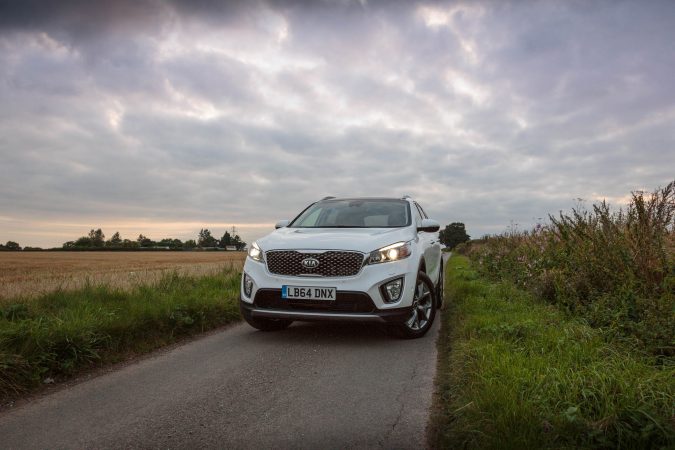 If you're still struggling to park the car it is incredible to know that nowadays it can actually park itself. The car has an option to parallel park itself, carrying out all the steering for you. I tested this feature and to operate it all you have to do is simply press the auto park button, drive past a suitable size space then stop, put the car in reverse and the car will automatically steer, you just manage the speed of the car using the brake.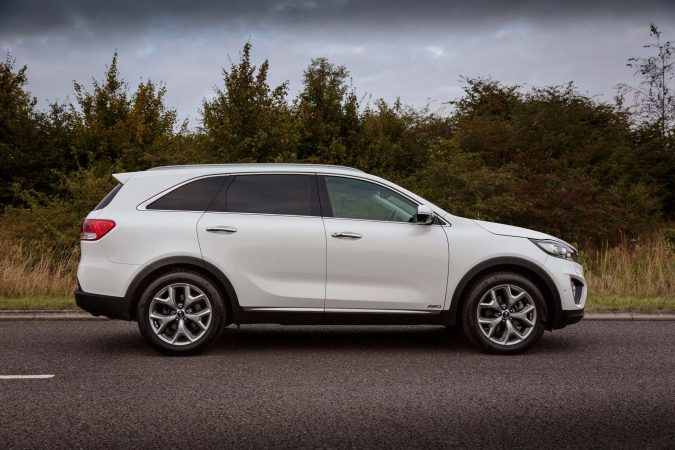 The Sorento is good for moving pretty much anything you need. When it is just you in the car it feels as if there is plenty of power in it to move you along pretty swiftly. It would be great to test the car with 6 passengers and a bit of luggage onboard to see how good it is with a load, but I have no doubt it would pass based on the impressions I got from the car.
What's it Like Inside?
Inside the Kia Sorento feels as big as it looks on the outside. Once inside it feels as if there is endless space between you and the third tier of seating. Also, upfront in the driver and passenger area there is plenty of room, I cannot fault the head and leg room in this Kia at all. There is certainly a spacious feel within this interior.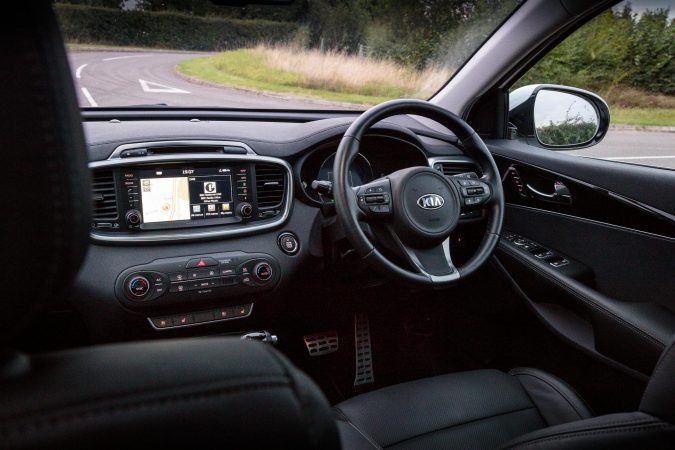 The next thing you'll notice is that the interior looks and feels like a well-built car. You can see from the pictures of the cabin that there is a selection of switches and dials and a large LCD touchscreen, giving you a wide range of functionality to operate in the car.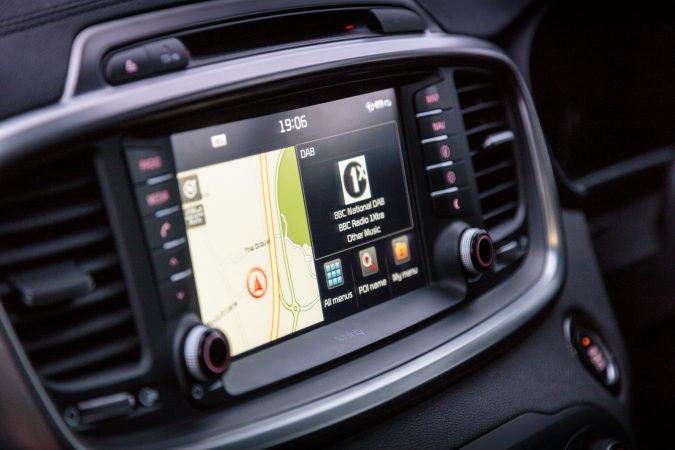 Comforts include heating and air conditioning that works on the first, second and third tier of seating, heated and cooled seats in the front and a heated steering wheel which is great for some of the colder winters we have here in the UK. The infotainment system also scores well with the high quality features we have come to expect such as DAB radio and Bluetooth phone integration.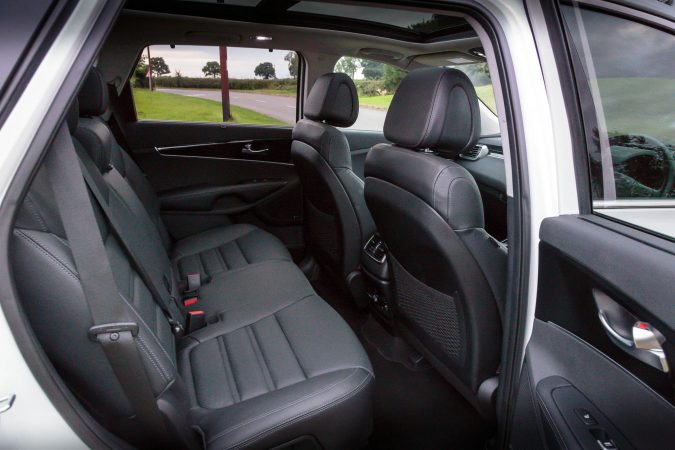 The boot in this car is a fantastic size, with the third row of seating being easily raised or lowered within seconds. When lowered there is plenty of space to get huge objects in the back of the car. When you need the extra seats you just pull a cord and they pop back into place, still allowing you to have a small boot area for any additional bags.
The Experience
The experience of using the Sorento for one week left me feeling ready for action. I had four-wheel-drive, I had plenty of boot space and if needed I had room for six of my closest friends. All of these practicalities come wrapped with a feature rich interior and a rugged exterior. There's not a lot to dislike about this car.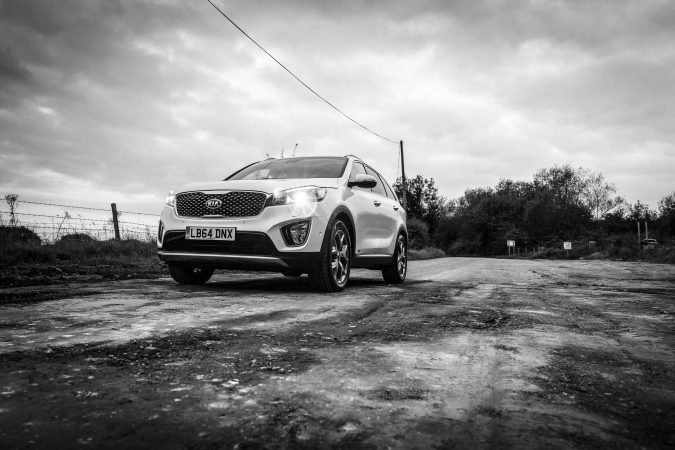 Verdict
So the Sorento is certainly a highly practical, well kitted out car that is very usable on a day-to-day basis for those of you that need to carry both people and objects with ease and in comfort. And the great thing about the Sorento is that it comes at a great balance between features and cost. You're not paying for a premium badge, but you get all the features from those premium cars at a lower cost.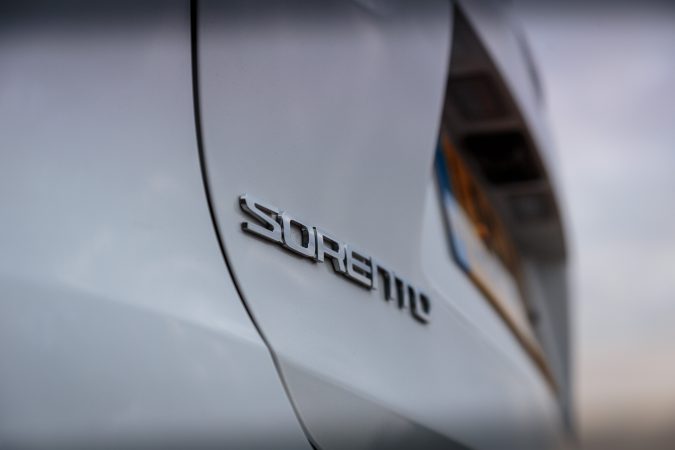 Video Highlights

Specification
2016 Kia Sorento CRDI KX-4
Price: £41,545
Engine: 2.2-litre Turbocharged Diesel
Power: 145 bhp
Torque: 311 Nm
Transmission: 6-speed Auto
0-62mph: 9.7 Seconds
Top speed: 124 mph
Weight: 1,953 kg
Economy combined: 42 mpg
CO2: 177 g/km
Author: Paul Hadley