Driven: 2016 Mazda3 Sport Black Edition Review
We spent one week testing out the Mazda3 Sport Black edition. Here is what we think about this limited edition Mazda.
What is the Mazda3 Sport Black Edition About?
The Mazda3 Sport Black edition is a limited run of 800 cars that will be sold into the UK market only. As you can see looking at the pictures the car has a unique look with black body treatment fitted to the car. This includes a body kit including front and rear splitters, side skirts, black spoiler, gunmetal alloy wheels, black wing mirrors, and twin exit exhausts. The car is very appealing to the eye and has a pretty sporty look to it.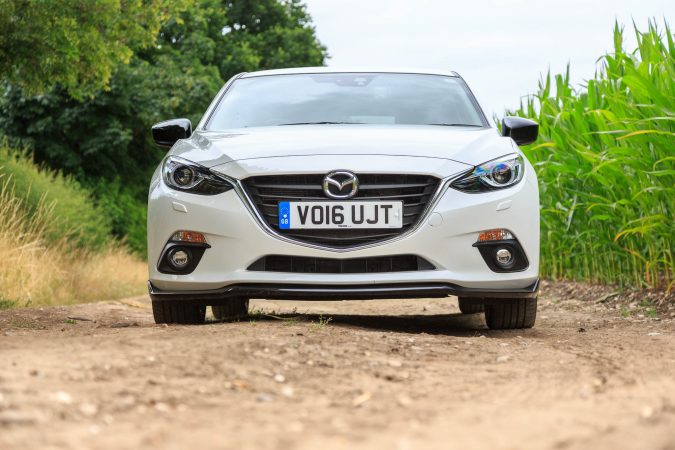 Mazda have taken the bold approach of optimising the efficiencies and performance from their current engine range, rather than downsizing or turbo-charging them like many others have done. The latest generation of an already great looking car has had a lot of effort put in to the exterior styling. Mazda have brilliantly regenerated the look of the car for the modern consumer.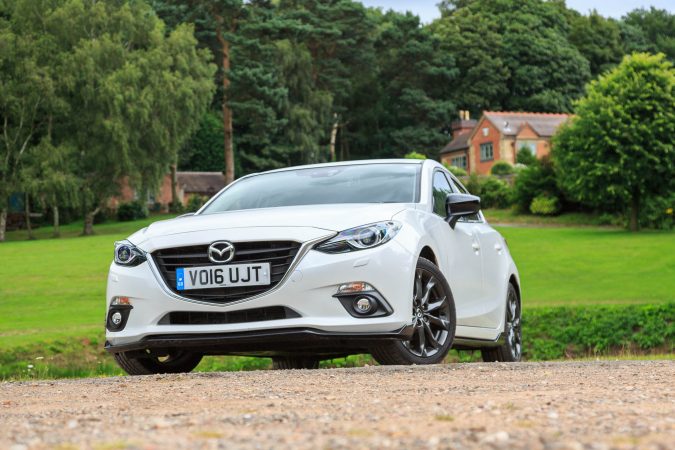 The model we had on test drive had a 2.0 litre engine putting out 120 PS and 210 Nm of torque. The power goes to the front wheels using a 6-speed manual gearbox and will get the car from 0 to 60 mph in 8.9 seconds and to a top speed of 136 mph. So it is clear that this isn't the fastest car going but it all balances out with its great economy delivering a combined figure of 55 mpg.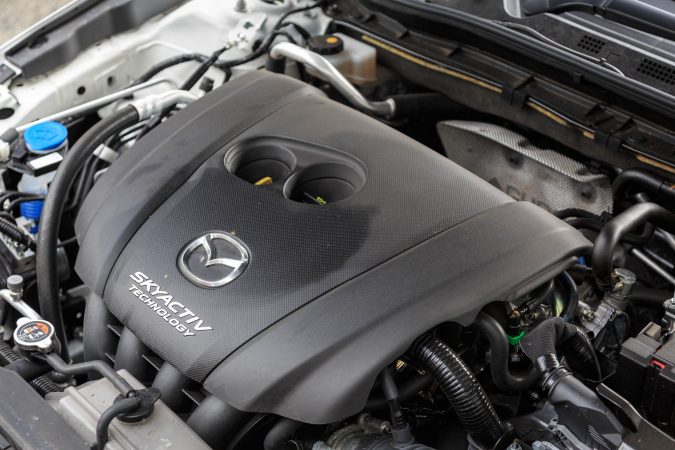 How Does it Drive?
From the time I spent with the Mazda3 I really liked how the car drove. Initially, I was a bit disappointed that the car didn't go anywhere near as fast as it looked. It is becoming rare that you come across petrol engines that aren't turbocharged nowadays, and when you compare the two you can really notice the difference; this is a 2 litre petrol engine that is only creating 120 PS, the week before I was testing a Hyundai with a 1.6 turbocharged petrol engine that created over 180 PS. But Mazda have committed to this direction for their own reasons. However, the power the engine does provide is still suitable and does move the car along in a very efficient manner. During one week with a range of testing I achieved over 38 mpg which I was happy with.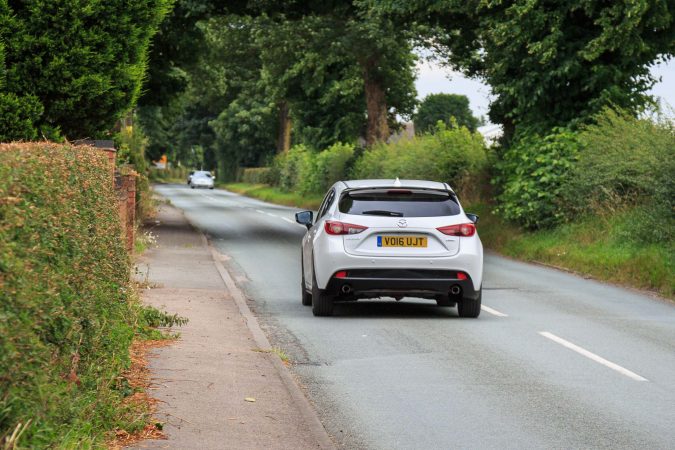 Being a Mazda it is not all about power. There are sporty elements in other areas of the car, a great example being the gear shift feel of the 6-speed automatic gearbox. You don't have to go fast to be having fun and those of you interested in driving will really appreciate how a slick gear change can help improve the driving experience of a car. Mazda score a few points from me here.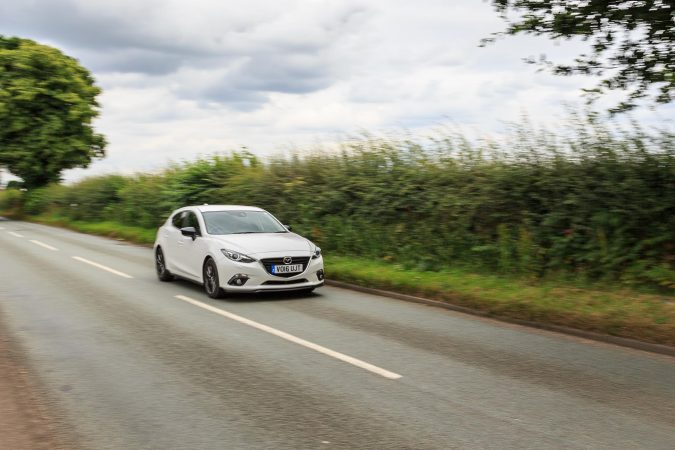 The steering positioning and feedback feel were also brilliant. I like how the wheel was positioned in front of me and the feedback the car offers from the steering wheel to your fingers. I felt like I knew what was going on around the car. But this wasn't compromised with an overly heavy steering wheel, that makes it more difficult to live with on a daily basis. The car is also kitted out with lots of other things to make your driving experience easier including cruise control with adjustable speed limiter, Mazda's stop/start technology called i-Stop, reversing camera and smart keyless entry.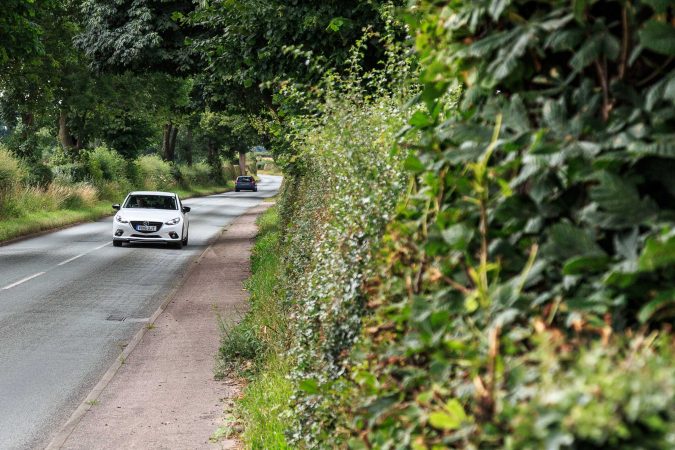 What's it Like Inside?
The Mazda3 Sport Black edition has a great sporty interior that features unique black leather seats with aspects of black suede inside, there's a black steering wheel and a black dashboard with carbon fibre inserts. It created quite a sporty gentlemanly feel to the inside of the car. The build quality and use of materials is excellent.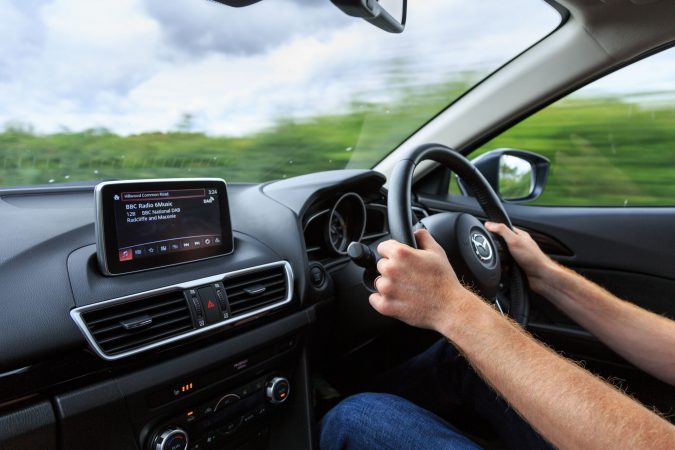 There is a long list of luxuries available on the inside of the Mazda3 but for me the feature that stood out was the Bose sound system, which can only be described as perfect. The sound system is controlled by the 7 inch colour touch-screen that incorporates the MDZ-Connect infotainment system. I found the system very easy to use with both a touchscreen and the digital dial down by the handbrake. Overall, a very solid interior.
The Experience
Mazda have taken the Mazda3 to the next level of appeal by adding the Sport Black edition. With this limited edition range you get a great looking modern hatchback that is jam-packed with technology both for safety, comfort, and engine economy, 5 door practicalities, a brilliantly layed out interior, and most importantly it stands out from the crowd.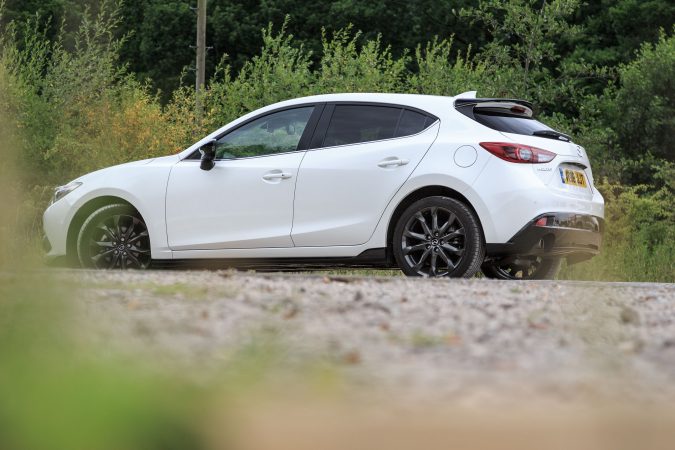 Verdict
Personally I really enjoyed my time testing the car. There is absolutely loads to like about this car however my only gripe with it is I felt that a car called Sport Black edition should have a bit more poke than this one, however I understand why it is pitched as it is and I wouldn't let that put you off. This truly is a unique looking car that does come with a decent level of exclusivity only 800 cars are planned for the roads in the UK so if you are looking for something a bit different this car could be the one for you.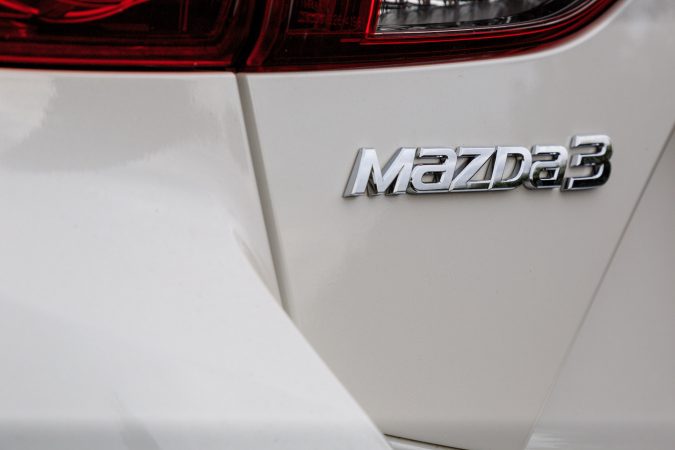 Video Highlights

Specification
2016 Mazda3 Sport Black Edition

Price: £20,995
Engine: 2.0-Litre naturally aspired
Power: 120 PS
Torque: 210Nm
Transmission: 6 Speed Manual
0-62mph: 8.9 Seconds
Top speed: 121mph
Weight: 1,351kg
Economy combined: 55 mpg
CO2: 119 g/km
Author: Paul Hadley