Driven: 2016 Mercedes E 220d Review
We had a bit of time to test out the new Mercedes-Benz E 220d and here are our thoughts on this mid-sized luxury car.
What's the Mercedes-Benz E 220d all about?
The Mercedes-Benz E-class lineup has been a long running staple for Mercedes. For most people, they fit right in the middle of the criteria, not absolutely massive, like the extravagant S-class, but provides more space and luxury than the compact C-class. Worth noting that the E-class does come in a lot of different spec, including the classic E63 AMG, but the UK is limited to two of the diesel engines.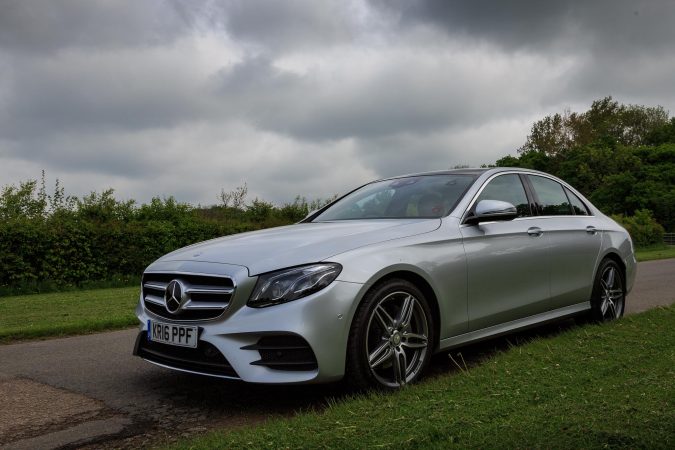 Our test model is one of the two available models in the UK, the E 220d. To be honest, I don't think too many people will mind the smaller diesel engine over the other option, which is the E 350d with a V6-turbodiesel. Included was an optional AMG line package, which spices up the car a little bit, making it more interesting to look at. For both specifications, the 9G-tronic 9-speed automatic comes as standard as well.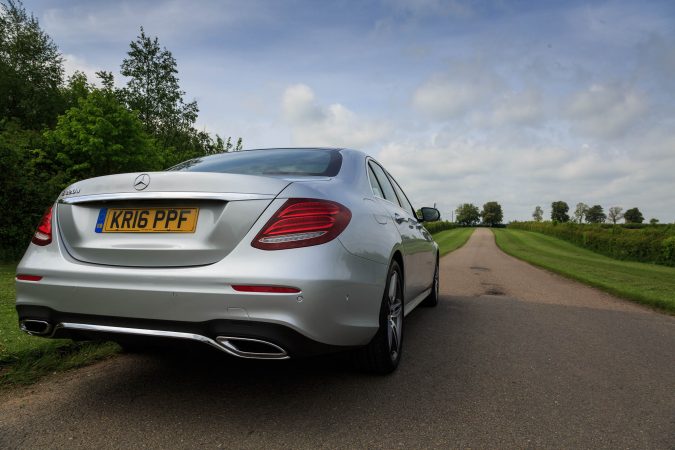 From the exterior, the E 220d looks just like how I would expect from Mercedes. It is, for one, a sharp looking fella. When it comes to designing a good looking luxury car, Mercedes certainly have you covered. All the lines are in good order, and everything is well-propotioned, there's nothing excessive here. Even from afar, just by looking at the car, you know it's a Mercedes, and you know that quality is an assurance.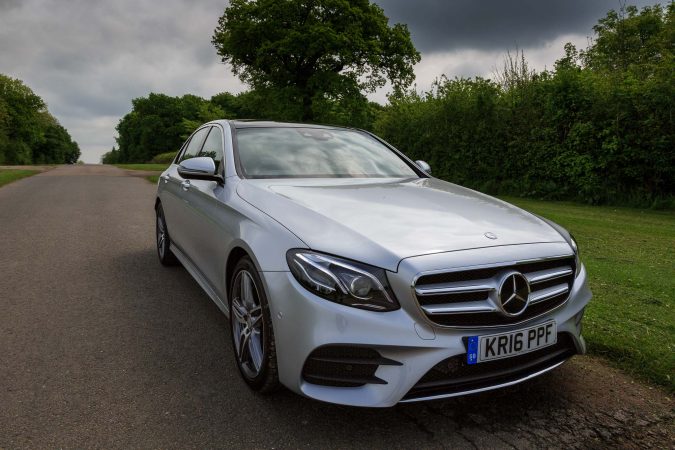 For the powerplant, we have a new generation of the Mercedes inline-four diesel, a 2.0-litre twin-turbo diesel putting out an ample 194 hp and a massive 400 Nm of torque, always a signature of the diesel engines. Trust me when I say that this engine is plenty for a car like this, if you're looking for a more powerful car, then perhaps you're looking at the wrong segment.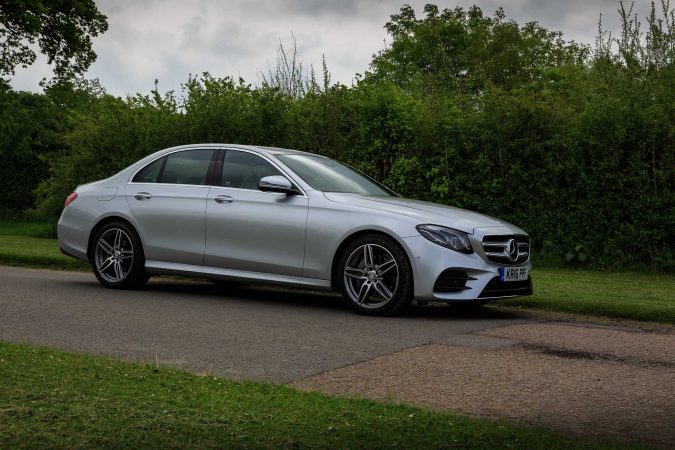 Weighing in at an above average 1,680 kg, this mid-sized luxury car will accelerate from a standstill to 62 mph in a claimed 7.3 seconds, which is quite rapid for a car like this. Again, thanks to a diesel heart, the E 220d reports a combined 72.4 mpg, which is actually better than some self-proclaimed hybrid eco-cars. Also worth noting is the fact that it emits an impressive 112 g/km of CO2.
How does it drive?
To start the car, all you have to do is, while keeping the key in your pocket, approach the car, open the door, and then press the start button, very simple and straightforward.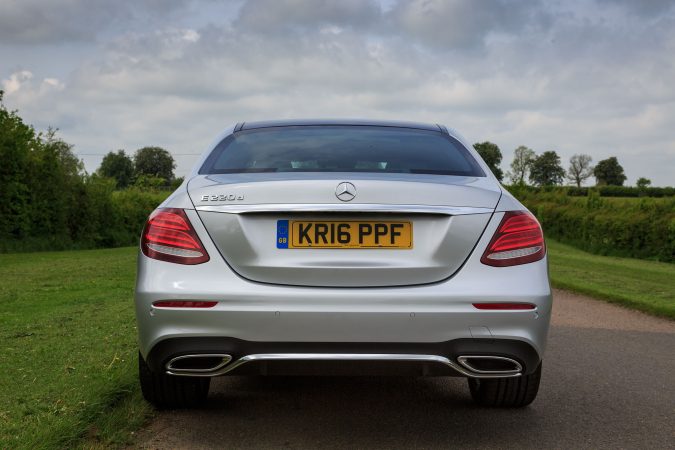 This E-class drives like just how you will expect from Mercedes. Of course, Mercedes is expecting a lot of stiff competition with the release of this car, including the Audi A6 and the BMW 5-series, the two major competitors. It is an impressive car to ride in however, your passengers will certainly appreciate the fine-tuned air suspension Mercedes has put into the car that soaks up bumps like no other.
Depress the throttle and you will find just how impressive the little engine that you might have underestimated really is. The engine delivers plenty of torque at the low end, and that really contributes to responsiveness.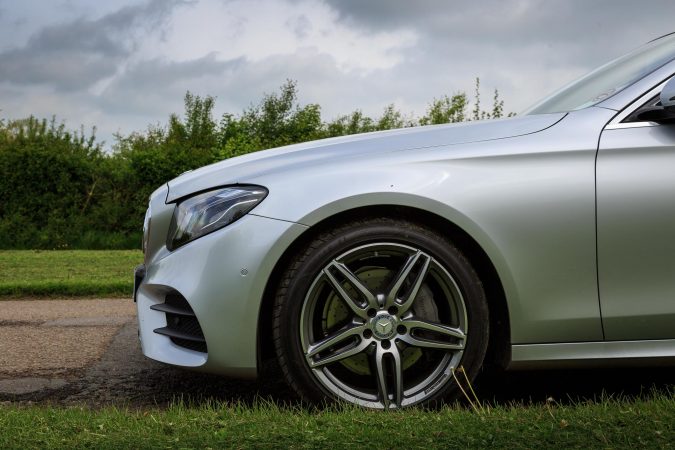 Although air suspension was a largely controversial choice back when they were first introduced. They've improved a bunch, with a lot of new technologies coming out to improve them even more. In fact, the AIRMATIC air suspension found in the E-class is quite magical, keeping up with a decent handling characteristic in the corners while being able to retain a comfortable ride,  however, do note that in the end, the E-class is still a luxury car to the heart, and a race track is not its home.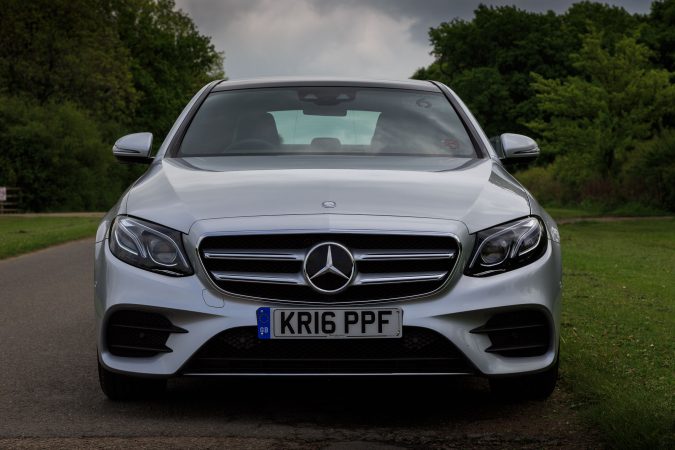 The frankly ridiculous mpg is partly due to the 9G-tronic nine-speed automatic transmission, which has an overdrive-like 0.60 gear ratio. The shifts also do a good job at muting the engine, improving the ride quality further.
What's it like inside?
Personally, I think that the interior of the E-class for its sector is impeccable, and I'm not exaggerating here as well. It really feels like somewhere special, if you're jumping into the E-class from the compacts, you will certainly think that you've made progress in life.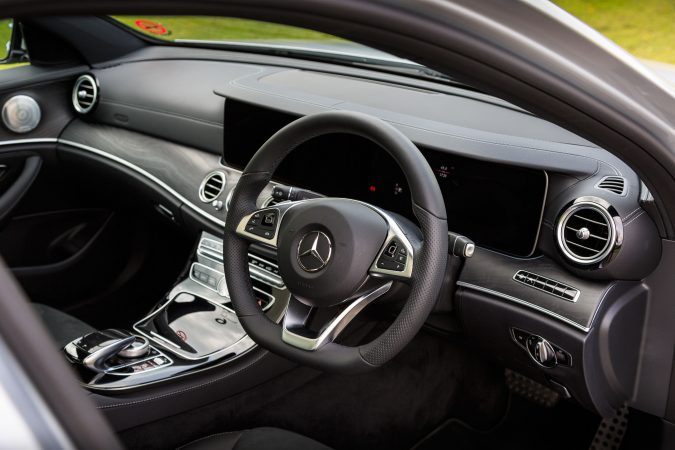 Sitting down, the dashboard feels incredibly classy. You always have the sensation that you're in a proper luxury barge when you drive in it. It's a strong mix of leather, wood trim and a glossy center console which seems like a fingerprint magnet. However, it's still an impressive interior for its segment.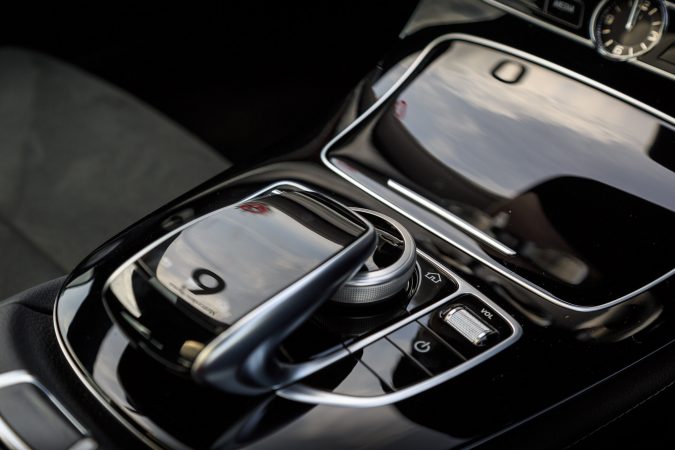 The E-class's interior is a place that you will want to be in. It's made for long-distance travelling, and I sure won't mind being transported in one of these for hundreds, even thousands of miles. There's also a large screen in the middle of the dashboard that serves as a control center catering for almost everything you will ever need.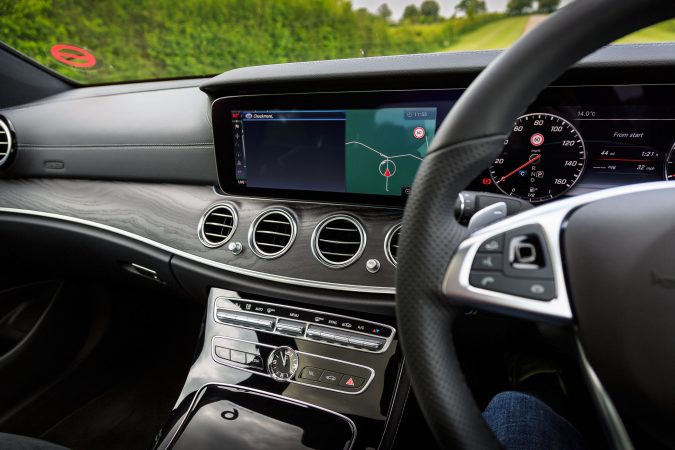 Interestingly as well, Mercedes has decided to go with a completely digital instrument cluster. Some people might not be used to this, I didn't mind though, as I find that on the motorway, your revs might not be as important as, say, a map of directions.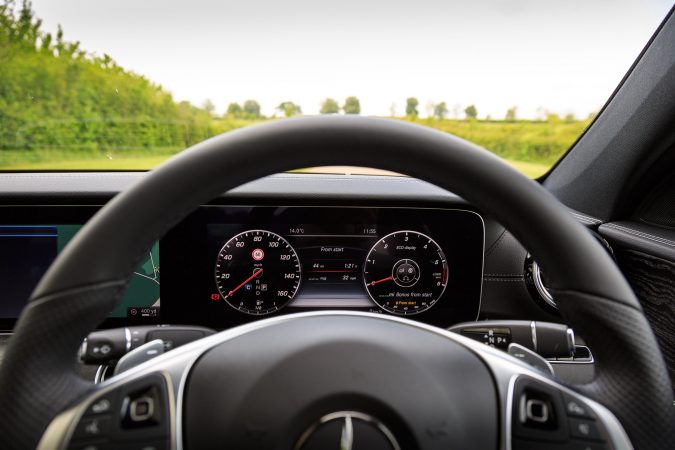 Compared to Rolls-Royce, it might not be the best, however, if you put it into its own context, little can come close.
The Experience
The E 220d is the staple mid-size luxury saloon. It's no thrills, and it's made for people who just want to travel in comfort. It can seat 4 comfortably, and I can imagine the businessmen wanting this car just for motorway storming. On the motorway, it gets even better, as exterior noise is minimal. It's not a tiring car to drive, and it will surely be an even better experience for the passengers.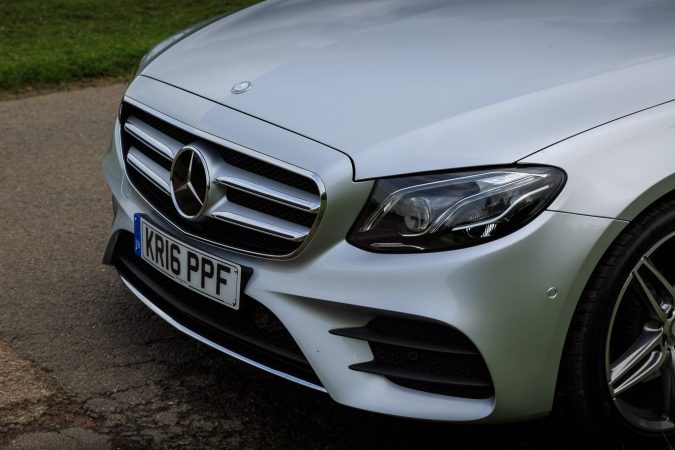 Of course, Mercedes is also implementing some of their latest technology into this car, with autonomous driving being their emphasis for this generation. They've incorporated safety precautions that'll prevent your car from having an accident at low speed, and adaptive cruise control, with a very interesting automated parking system, where the drivers can park their E-classes even outside of the car with a phone app.
Verdict
The E 220d, as I figured, is a car made for one specific market in mind. Company cars. It's made for companies who want a car with an amazing efficiency, and it shows this in the fact that Mercedes has focused their efforts in improving the diesel efficiency in the new diesel engine. A fleet of these will still look impressive nonetheless.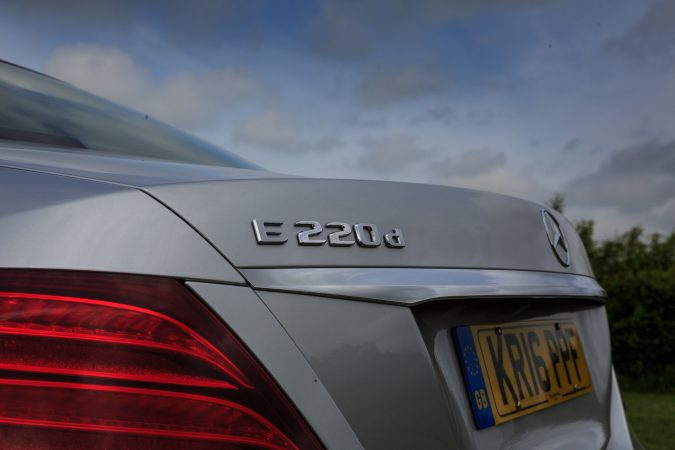 This is still a car that'll no doubt be a joy to own, for those who wants all go and no thrills.
Video Highlights

Specification
Mercedes-Benz E 220d
Price: £42,325
Engine: 2.0-litre inline-4 twin-turbocharged diesel
Power: 194 PS
Torque: 400 Nm
Transmission: 9G-tronic 9-speed automatic
0-62mph: 7.3 Seconds
Top speed: 149 mph
Weight: 1,680kg
Economy combined: 72.4 mpg
CO2: 112 g/km
Author: Paul Hadley