Driven: 2017 Lexus GS F Review
I had a bit of time to test out the new Lexus GS F, and here are my thoughts on it.
What is the Lexus GS F all About?
Whenever Lexus adds an 'F' onto their car, you know that they mean business. From the Lexus IS F to the Lexus LFA, Lexus is on top of their game whenever they drop an 'F' bomb into the name of a car. When it came to the GS F, I expected nothing less than it to follow the path of excellence that its predecessors had paved.
Shifting away from other producers like BMW, Mercedes, or Audi, Lexus have turned their backs on the discreet and subtle route for their performance variant. The GS F has adopted a huge amount of changes from the standard GS, to the extent that, even from a distance, I can clearly identify the difference between the two.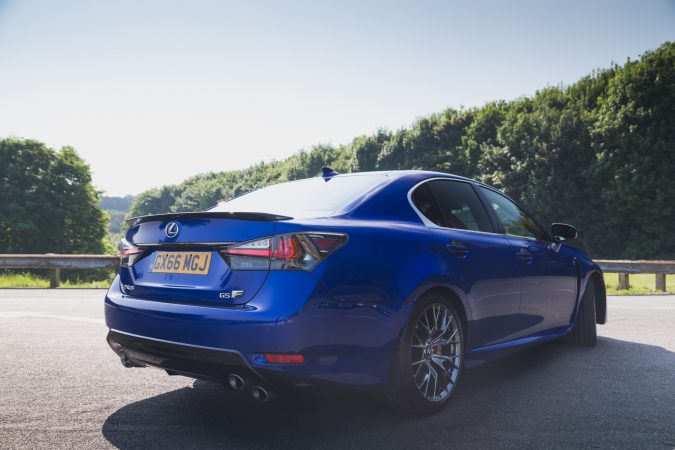 Well before you get down to the details, a substantial width gain by the GS F is immediately apparent. It's over 20 cm wider than the standard GS. This is no doubt due to the amount of offset the wheels have to give to house the massive brakes and bulging tyres. The bigger waistline, paired with a slightly lower ride height, this gives the GS F an incredibly menacing stance.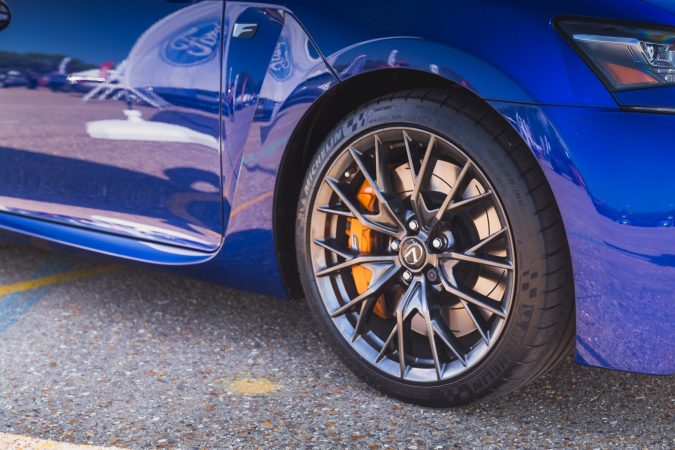 Everything on the GS F is exaggerated when you compare it to its stock GS cousin. Perhaps the most obvious it an enormous protruding front grille with complementary large vents to the sides. Unique McLaren logo inspired daytime running lights, signature to Lexus, also make their mark on the GS F.
Large side vents have been implemented to the front bumper. Huge orange calipers with even bigger discs and 19 inch wheels give the car a solid finish. The rear has Lexus's unique touch again, along with diagonally arranged circular quad exhaust tips. The whole car follows a sharply aggressive body line that shouts 'I mean business'.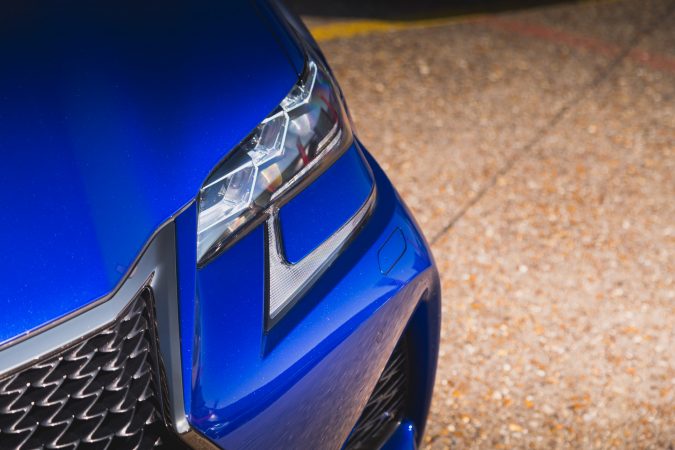 Similarly to the RC F, a newly developed high compression 32-valve DOHC 5.0 litre direct injected naturally aspirated V8 with dual VVT-i powers the GS F. That's good for 471 bhp at the top end and 530 Nm of torque midrange.
That impressive V8 pairs well with an 8-speed semi-automatic gearbox driving the rear wheels. GS F can hit 0-60 mph run in just 4.6 seconds, to an electronically limited top speed of 168 mph. For a car that weighs roughly 1.8 tons, that's pretty impressive. The engine achieves a combined mpg figure of 25.2 and puts out 260 grams of CO2 per km.
How Does it Drive?
When you climb into the GS F and press the stop start button, the chequered flag is down. Although the GS F is powered by the same engine in the RC F, the RC F was a sports car, and being such it's only normal to expect good driving characteristics. The GS F, however, is a saloon; and I had quite different expectations from it.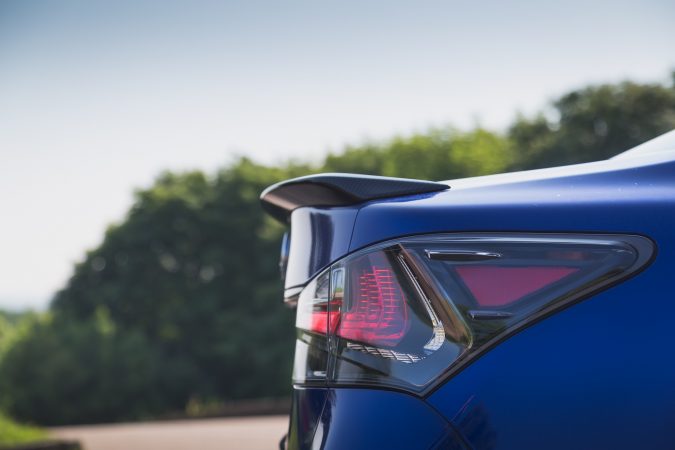 Now we've got it mind that the GS F is in fact a saloon, let's get down to business. To begin with, that engine inside there is a proper one. Drivers from all walks of life will revel in its sound. The engine has a deep, fruity growl that is quite refined. It revs very nicely, and goes up to a cool 7,300 rpm. Even so, I must say that nothing still comes quite close to their LFA though.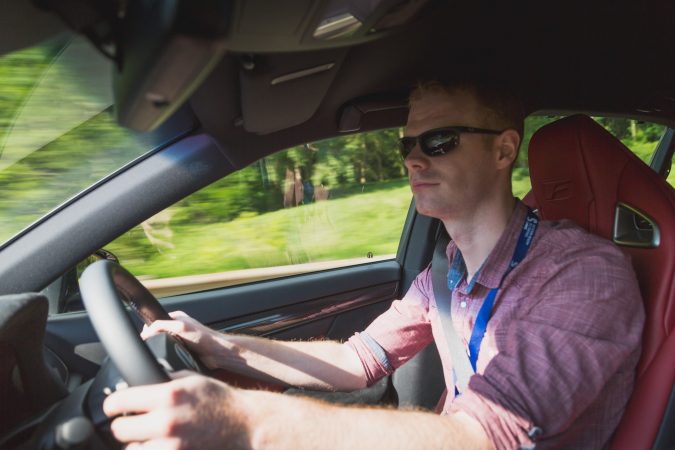 The car has power in spades, and overtakes most cars nicely on the motorway. It's a great cruiser as well, with interior noise being minimal. It's not quite as fast as an M5, neither is it as bonkers as a Hellcat Charger, but 470 bhp is still nothing to scoff at. Reaching 62 mph in under 5 seconds while being so heavy is a hefty feat too.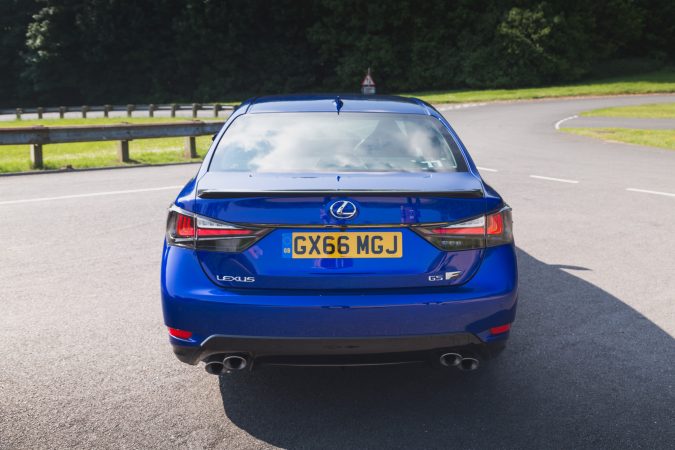 The GS F's suspension is actually relatively stiff, although it depends on the driving mode you put it in. However, even on B-roads, it sticks to the ground really well. On S+, the most aggressive mode, the gear shifts are quick and crisp, acceleration is immediate, and it pounces into corners well.
I must say that Lexus have tuned the engine extremely well. It has a broad torque range. Amazingly, it's at peak torque (530 Nm) from 4,800rpm to 5,600rpm, that's a staggering 800rpm range! These stunning stats allow the GS F to slingshot out of corners fast. That engine note will also let everyone know that you are coming.
What is it Like Inside?
It's a sports saloon outside, but a long distance cruiser at heart.
Our model is the epitome of a high performance grand-tourer. Inside, it's fitted with lovely vivid red semi-aniline leather, trimmed with carbon fibre pieces and hints of Alcantara. Despite being a Lexus, the centre console is kept clean, with minimal buttons to press, a plus in my opinion.
Most of the car's functions are dealt with by the giant, clear 12.3 inch infotainment system featured above the small analog clock between the two air conditioning vents. The steering is surprisingly minimalistic, being of a normal, bulky 3-spoke design. You'll find the drive mode button behind the gear lever.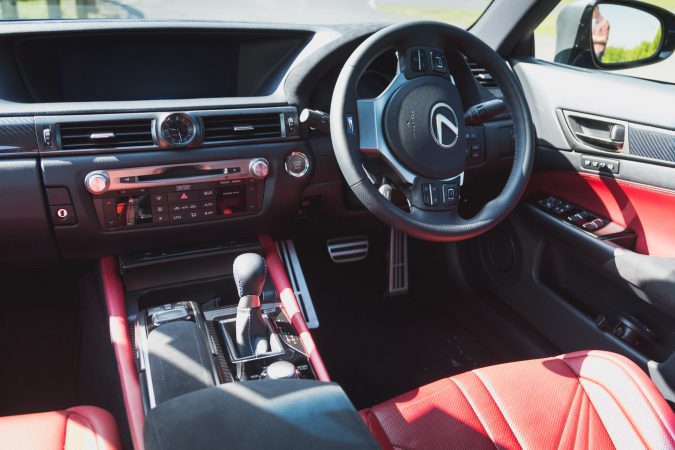 That's all well and good, but Lexus's real party piece has to be the instrument cluster. It is a digital cluster that changes to reflect the driving mode. Eco is a unique blue spiral, and normal is the simple tachometer. Sport mode is LFA-like, and Sport+ boasts a filling yellow bar with temperature monitors in the middle.
As an average-sized saloon, the passenger space is ample and has good headroom. The luggage compartment is pretty big at 520 litres, making the GS F a viable grocery getter. It's worth noting that the GS F has a head up display for the driver as well, so one can feel fully focused behind the wheel.
The Experience
The GS F was a phenomenal drive. Sure, it might not be the fastest sports saloon, but it's really a car that gets you into a spirited drive. The gearbox feels like a good double-clutch unit in S+ mode, and the car feeds good info through the steering.
Not to forget the amazing engine sound produced by the GS F. Not quite the symphony the Lexus LFA was, but still encouraging for all drivers. I believe this is partly courtesy to Lexus's Active Sound Control system.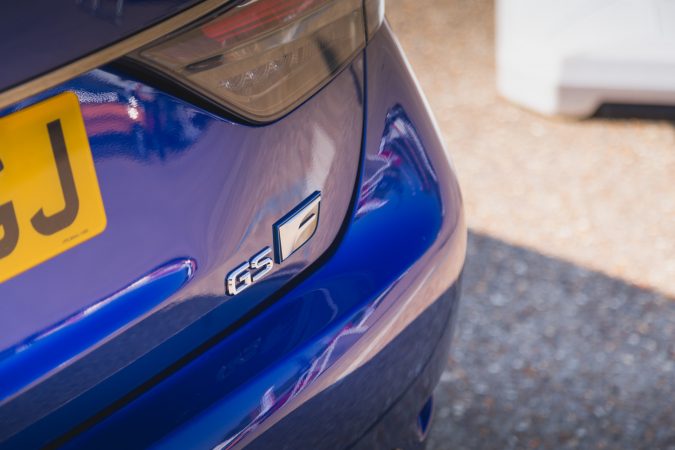 Verdict
I've driven the RC F, and I'm not alone in thinking that this GS F drives better and sharper than it. Still, even as a standalone model, I can tell you that the Lexus GS F is a very good car.
The GS F covers all bases. It has luggage space, it has passenger space, it has a strong engine, it drives well, it responds to aggressive driving well. All-in-all it's truly a sports saloon.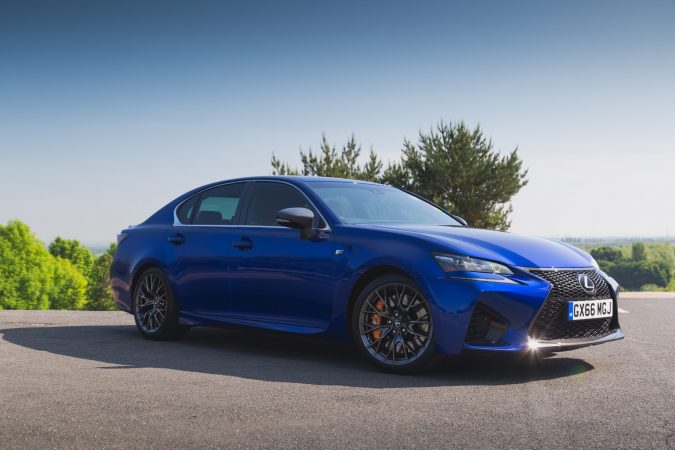 Video Highlights

Specification
2017 Lexus GS F Review
Price: £73,375
Engine: 5.0-litre petrol DOHC naturally aspirated V8 with dual-VVT-iE
Power: 471 bhp
Torque: 530 Nm
Transmission: 8-speed Sports Direct Shift semi-automatic transmission
0-62mph: 4.6 seconds
Top speed: 168 mph
Weight: 1,790 kg
Economy combined: 25.2 mpg
Author: Paul Hadley