Driven: 2017 Volkswagen Golf SE NAV Review
We tested out the 2017 Volkswagen Golf SE NAV – here are our thoughts on the capable, well-equipped car.
What's the Volkswagen Golf SE NAV All About?
The newest generation of the Volkswagen Golf is certainly an impressive car to drive. The SE we tested came with the nifty 1.5-litre TSI EVO engine; a powerful competitor in this market. The newest addition to the Golf family is economical without being too shabby – there's definitely a lot to like about its layout.
Some of the nicest upgrades from the last model centre around the new LED lights. The Volkswagen Golf SE is kitted out with LED DRLs and full LED rear-lights – these give the car a very modern look. It also has updated front and rear bumpers, and 16-inch alloy wheels. Externally, the Golf SE is a well-rounded family driver.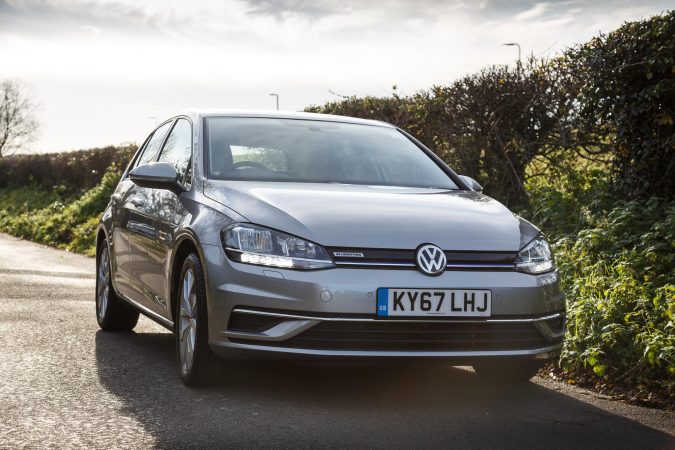 Inside, we have the new, gesture-controlled infotainment console. The console works really well with its high-resolution screen, and gives the interior a modern feel amidst an otherwise conventional, affordable car.
The SE trim is where things get interesting. An auto-dimming rearview mirror and rain-sensing wipers not only make the car a pleasure to sit in, but provide additional safety quirks. We also have folding door mirrors with puddle lights, adaptive cruise control, and front and rear parking sensors. The infotainment system incorporates many high-tech functions, from Apple CarPlay and Android Auto. The NAV specs kit the Golf out with Discover Navigation software alongside VW's Car-Net. This way, you get to know the availability of parking spaces and fuel prices at nearby fuel stations – all without needing a phone to distract you from the road.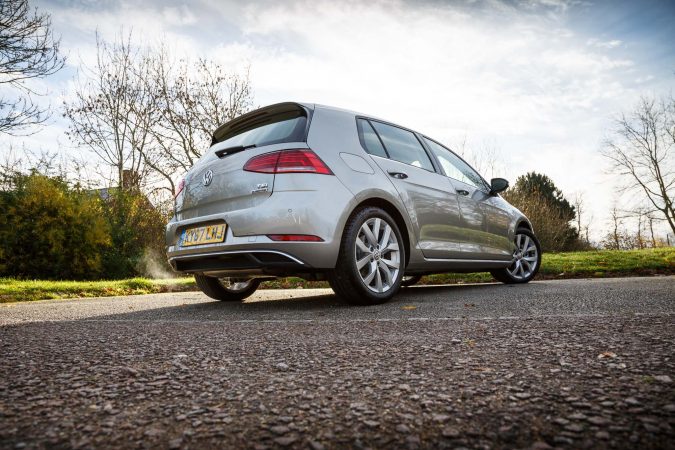 The Golf's four cylinder, 1.5-litre turbocharged petrol engine puts out 130 PS and 200 Nm of torque. Furthermore, the car can get from 0-60 in 9.91 seconds, with a top speed of 130 mph. The car has a combined fuel efficiency rating of 59 mpg – and, even better, only lets out 113 g/km of CO2. Most impressively it has 4-cylinder deactivation which we will talk about later.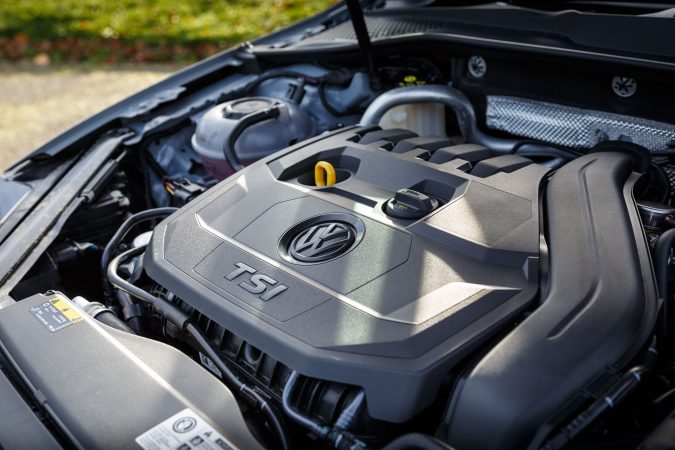 How Does it Drive?
Admittedly, a 1.5-litre engine might not sound too exciting. And, truthfully, you aren't going to be using a VW Golf to go racing in. However, the 1.5 could be the best engine in the range, it certainly impressed me. The car feels light and sporty in your hands, even though the Golf weighs in at 1,352 kg, and maintains brilliant mpg figures. The 16-inch alloy wheels only add to the overall experience – there isn't a lot of discomfort with potholes or bumps in the road. In fact, the interior is quite a smooth place to be.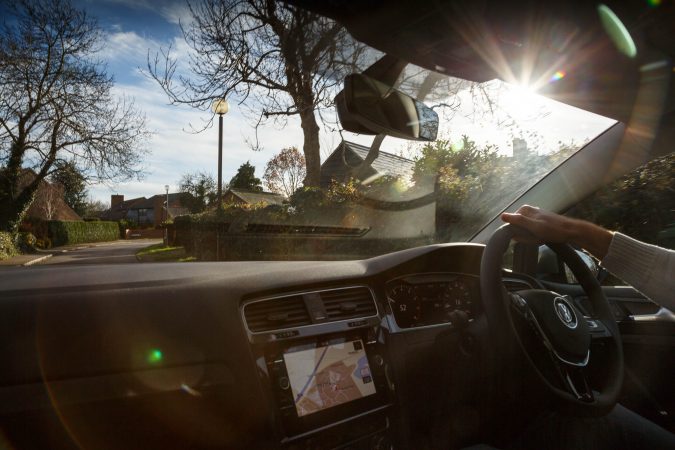 Now let's get talking about this Golf's party piece. The 1.5-litre turbo petrol engine has been available since May 2017 and brings 4-cylinder deactivation to the masses. There are a couple of things to explain about this. Effectively, the car is a micro-hybrid. Meaning that the car has a small 12v lithium-ion battery in the car so that when the engine cuts off all the systems on the car will still remain active, such as the power steering and braking assists. If, when driving the Golf, you meet the criteria where gains can be made from 4-cylinder deactivation – this could be coasting downhill or gently decreasing speed – the 1.5-litre engine will turn off temporarily. When you next need some propulsion, a touch on the throttle will instantly fire the engine back up again, and you'll be moving like nothing ever happened.
Although that sounds complicated, sitting in the driver's seat and witnessing this firsthand, it is a well-executed system. Most won't even realise this is happening in front of them. If you're paying attention, you will see the rev gauge drop to 0 rpm, but you may still be driving at 30mph or so. This technology certainly takes efficiency to the next level and will provide lots of gains in real-world scenarios – without a doubt.
Clever engine aside, it's still a Golf, and thus shares the renowned Golf steering response. This means it's quick and precise during performance driving, yet relaxed and easy at low speeds. The suspension holds up well. It remains impressive in the corners and, as with any Golf, you can have lots of fun with it.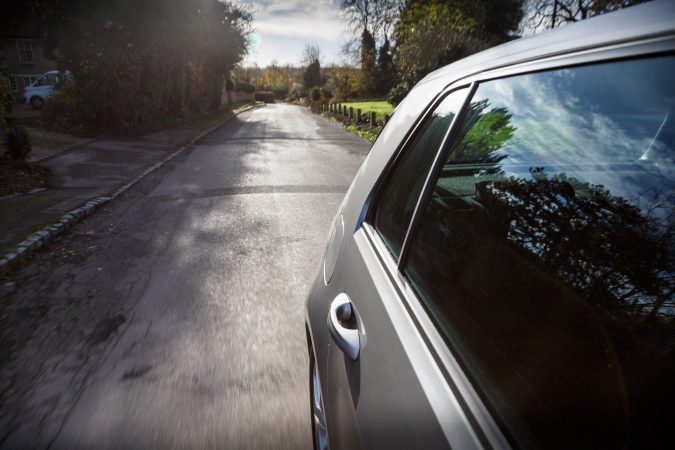 What's it Like Inside?
Surprisingly, the new Golf feels rather spacious inside. There's not a lot wrong with this car's interior – there's plenty of passenger space, seating 5, and the boot's shape makes it conducive to daily use.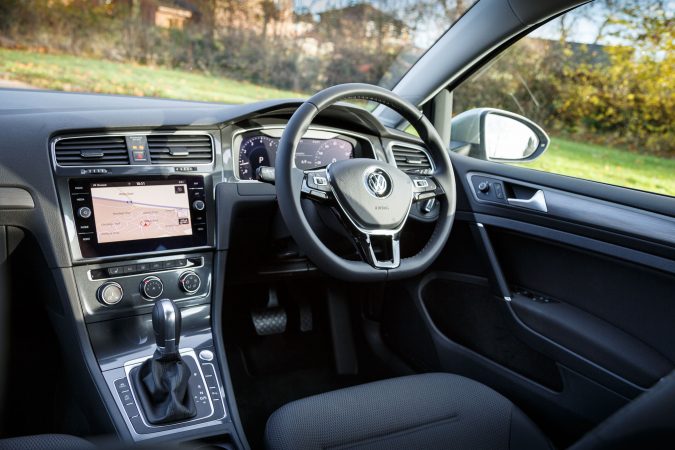 The infotainment system really brings everything together in SE NAV spec. The standard 8-inch screen is big enough to display a map of Europe – pretty impressive. Car-Net is also a nice inclusion, and combined with the large screen, leaves you feeling like you own a rather luxurious car.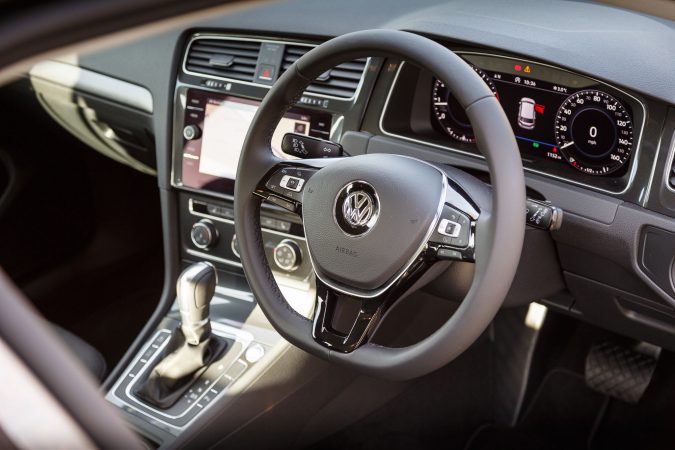 The Experience
The overall experience of driving the 1.5-litre Golf SE NAV is light and cheery. The car adapts to different driving styles and different areas of the map well. You also feel like you're in a rather eco-friendly GTi – driving this new Golf is equally endearing.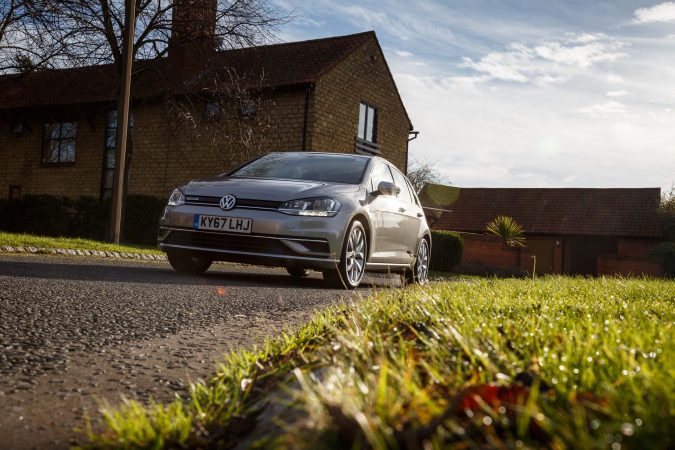 Verdict
The 2017 Golf SE NAV isn't just another family car. It's an amazing driver to buy on a budget – at around £26,000, you get a smart, peppy engine and a well-manufactured vehicle. The new Golf is efficient, it's practical, it has a nice amount of space – and it's fun to drive. There's a lot of technology packed into this car – although it might not look like much from the outside, once you start driving it you'll realise why this is such a popular driver.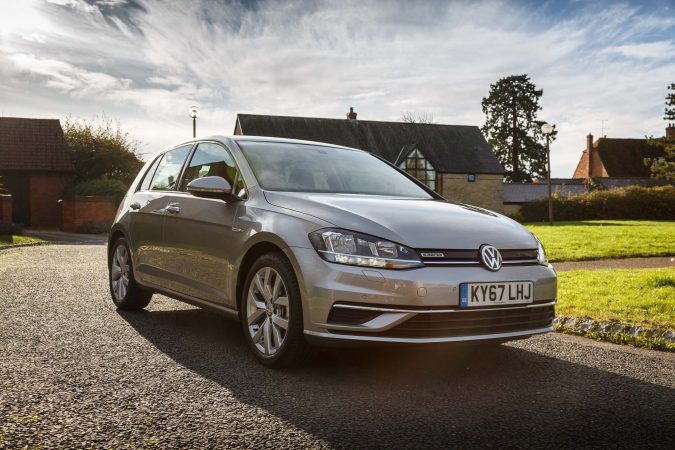 Specification
Volkswagen Golf SE Nav 1.5 TSI
Price: £26,215
Engine: 1.5-Litre Turbocharged
Power: 130 PS 
Torque: 200 Nm
Transmission: 7 Speed DSG
0-62mph: 9.2 Seconds
Top speed: 130 mph
Weight: 1,352 kg
Economy combined: 59 mpg
CO2: 113 g/km
Author: Paul Hadley