2018 Renault Kadjar dCi 130 6-Speed Manual Review
With the keys to the 2018 Renault Kadjar, we attempt to discover if the brand has the drive to compete in this heated segment.
What's the 2018 Renault Kadjar Signature all about?
If you haven't paid attention to recent motoring news, you may be unaware that Renault and Nissan may merge in the near future. This Franco-Japanese partnership also includes Mitsubishi, making for a noteworthy combination.
The connection can be mutually beneficial if done right. These alliances lead to shared know-how in chassis development and globally-viable platforms are increasingly popular. The Common Module Family is the brainchild of the Renault-Nissan partnership, and it's intended for an eclectic range of cars.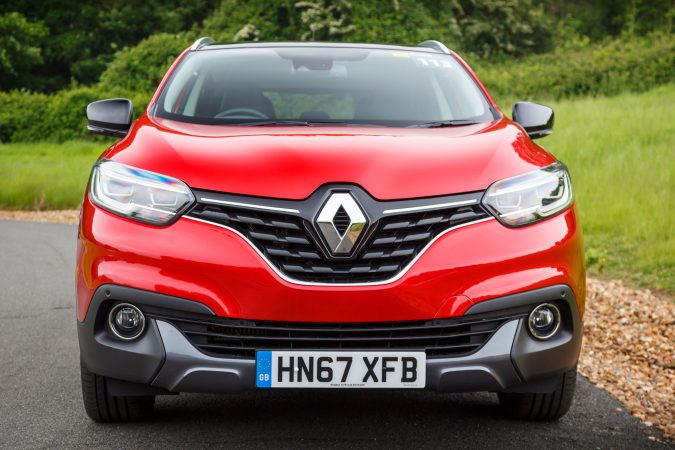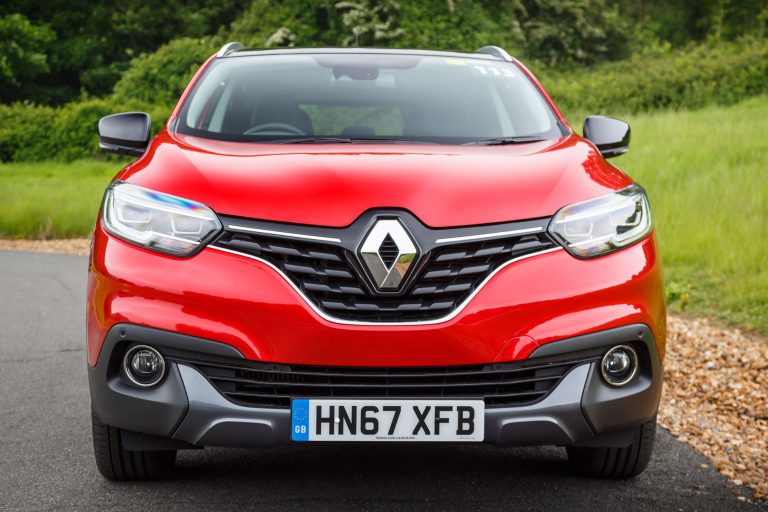 One model that utilises this platform is the Nissan Qashqai. It's a compact crossover that's especially popular in Britain. Of course, Renault themselves understand that there is something to be gained in this segment, hence they've introduced a compact of their own. Sharing crossover know-how with Nissan, Renault will be hoping to emulate the Qashqai's British success.
Cue the 2018 Renault Kadjar, as shown below. The name sounds eccentric, but according to Renault, Kadjar is a portmanteau of Kad which means quad (the ATVs), and Jar, a French term for agile.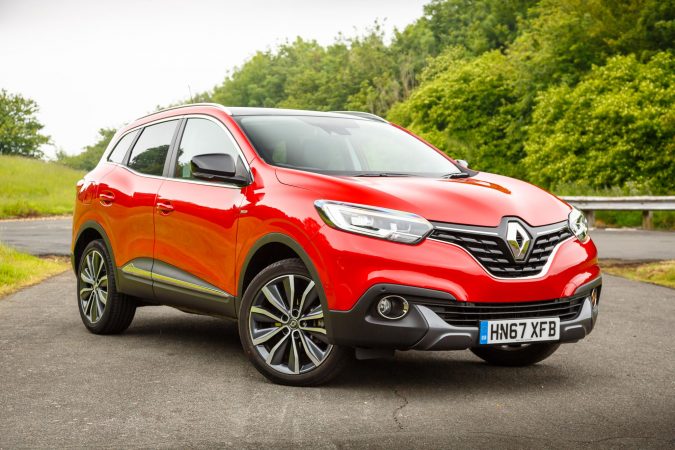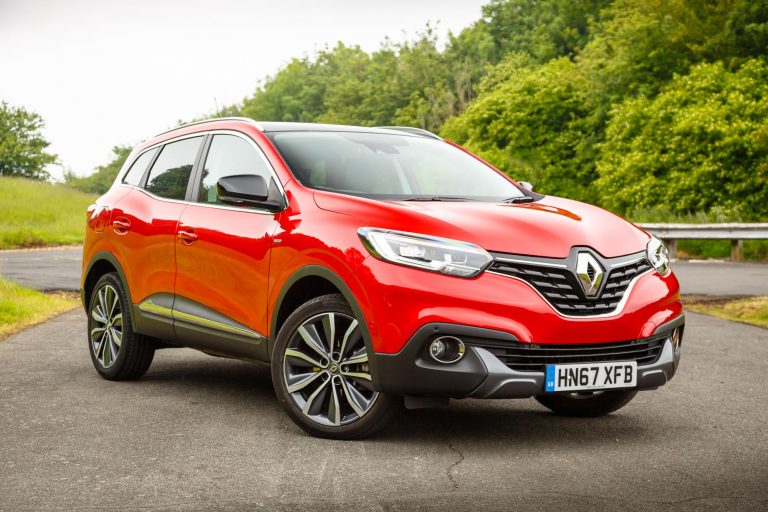 Sharing a platform with the Qashqai, you can definitely see a hint of Nissan styling in there. However, the Kadjar also follows Renault's design philosophy. Being a crossover designed for the global market, it presents an inoffensive look with lots of soft curves.
It's basically an enlarged amalgamation of the Captur and Clio. Renault have incorporated a brutish styling into the front and rear skid plate, rugged-looking side kick plates and black wheel arch cladding. They contrast the action-ready design with a careful use of accentuated lines and painted, curved side moulding. It's a great combination of style and substance that should attract potential customers.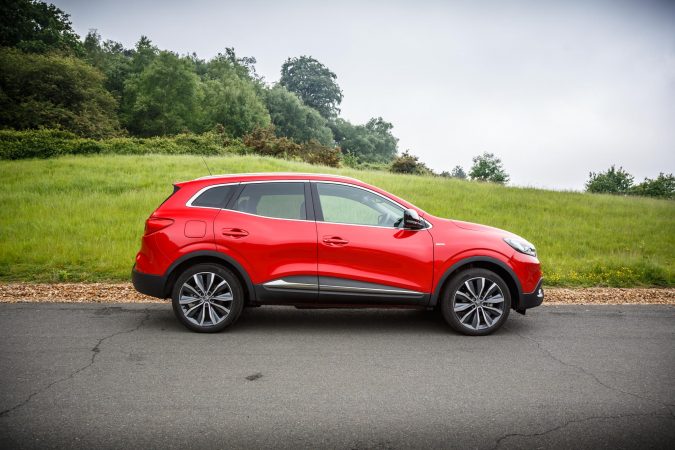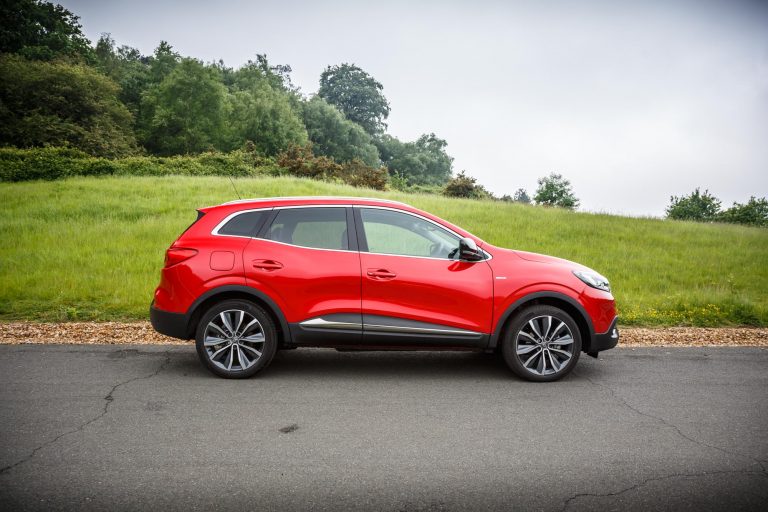 Our test model 2018 Renault Kadjar is the range-topping Signature variant which features stylish 19″ 'Zeus' diamond cut alloy wheels. It's finished in vivid Flame Red, which gives it a sporty feel.
To power the Kadjar, Renault has opted for a basic engine. This 1.6-litre dCi 130 turbodiesel inline-4 produces a modest 130 horsepower and 320 Nm of torque. And as expected, it's an engine that the Qashqai shares.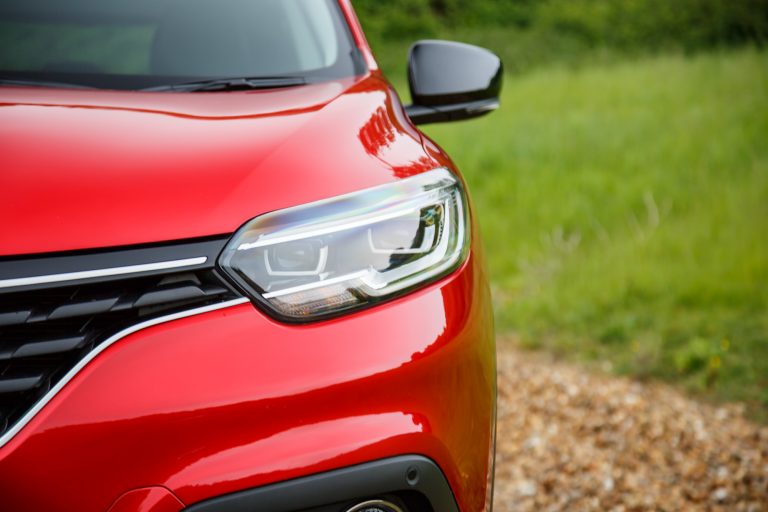 That engine is married to a 6-speed manual transmission which powers the front wheels. This enables the Kadjar to accelerate from 0-62 mph in 9.9 seconds, with a top speed of 118 mph. It's rated at 62.8 mpg and emits 117 g/km of CO2.
As a global model, the 2018 Renault Kadjar comes with a broad range of drivetrain options. If you choose the Signature trim, your options range from a small 1.2-litre turbocharged inline-4 engine to a 1.6-litre turbocharged inline-4. If you go for a diesel car, you can choose a 1.5-litre turbodiesel inline-4 engine, with the dCi 130 being the largest diesel on offer. Oddly, the Signature's dCi 130 can only be had with the 6-speed manual but with a selection of either 2WD or 4WD.
How Does The 2018 Renault Kadjar Drive?
Of course, the 130 horsepower figure isn't tailored for enthusiasts, but remind yourself of its true purpose and adjust your expectations accordingly, and it's not too bad.
While it's not fast, it's powerful enough to steadily gain pace. The dCi 130 is at its best around 2,000 rpm, with a solid torque band to follow through. It's certainly adequate as a city runabout. At low revs, the engine is smooth and easy to handle.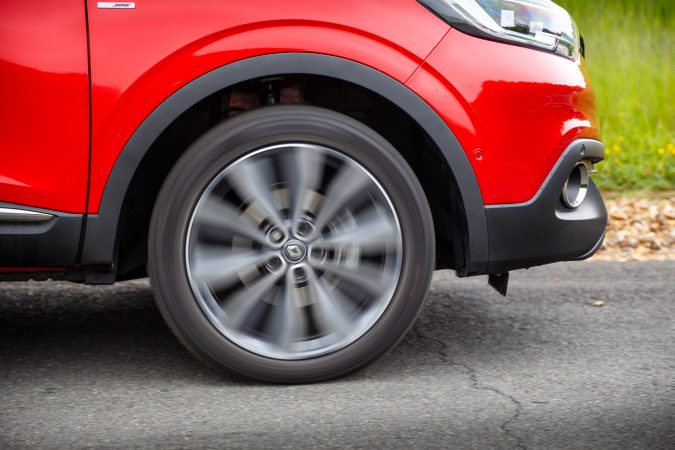 Under strenuous acceleration however, the engine starts to rumble. It's best to keep the revs low, since it makes the most torque down below. The engine is reliable with instantaneous torque available at the midrange.
The 6-speed manual transmission gives it a conventional feel but it is very flexible. The gears are light and easy to use.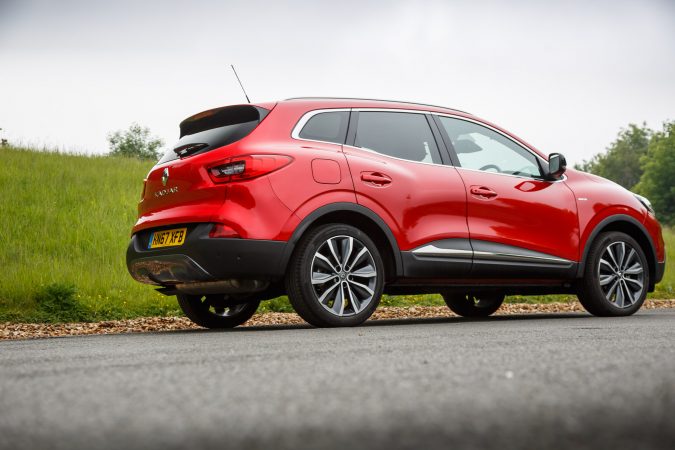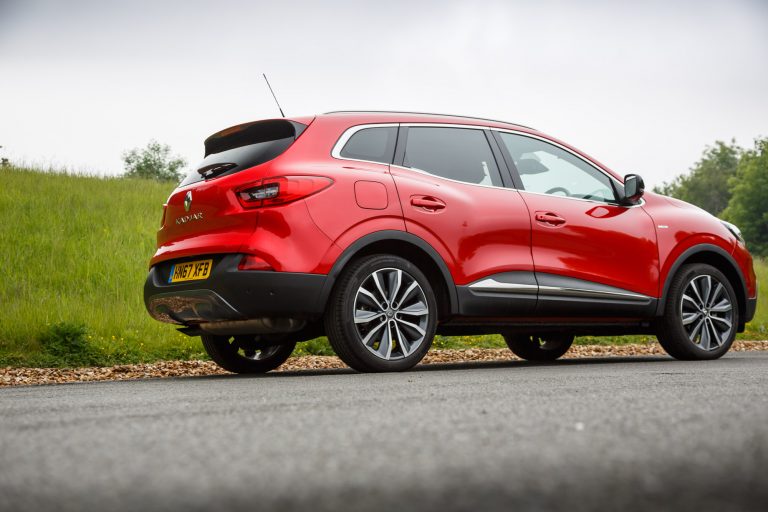 The 2018 Renault Kadjar shifts itself smoothly. It's not very lively and doesn't respond well to rough handling as expected from your typical crossover. Nevertheless, the car is suited to sensible B road driving.
The vehicle is very easy to handle. Visibility is good with few blind spots, but the rear window is a bit small.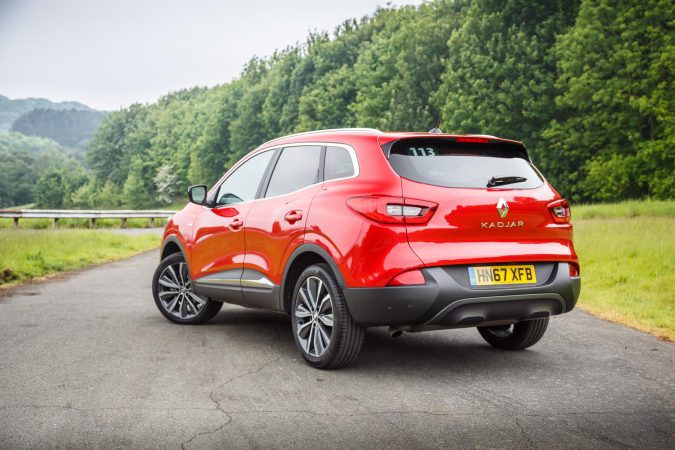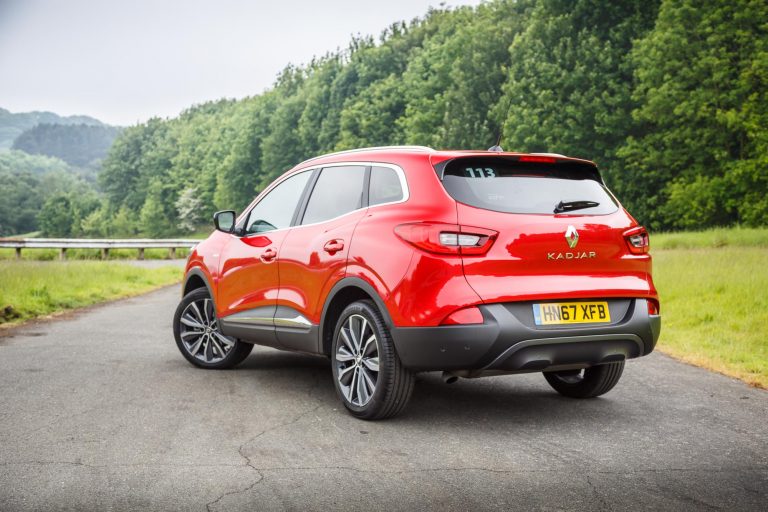 The steering is consistent and lightweight with reliable brakes. An effortless clutch action makes it straightforward to drive in traffic. The suspension is neat and copes well with potholes. But on treacherous roads, things become more difficult.
Being a diesel-powered crossover, the Kadjar will entice caravanners or those just wanting to tow. It has a 4,000 lbs max towing weight with a braked trailer, and 1,650 lbs unbraked. It is an assertive car, maintaining a calm demeanour even at motorway speeds.
What Is The 2018 Renault Kadjar Like Inside?
Where the 2018 Renault Kadjar Signature truly excels is inside. Before you step in, you'll see the Bose branded door sills, which form part of the Bose Energy Efficient Sound System which comes as standard on the Signature Nav.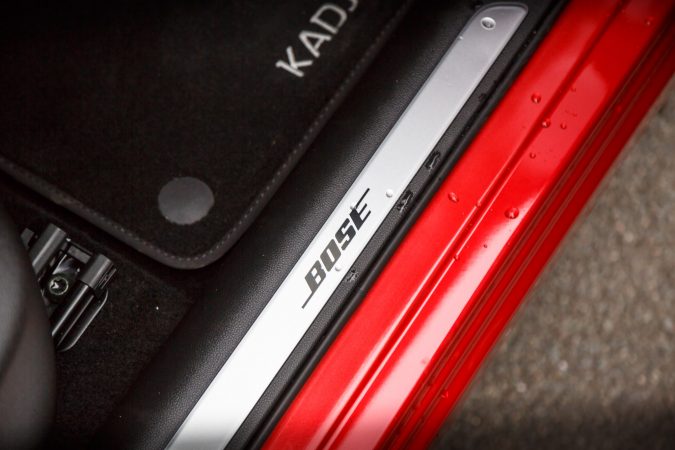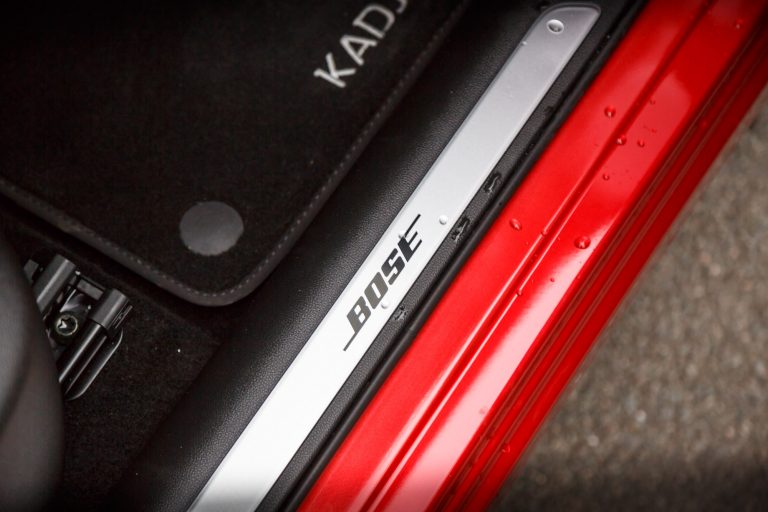 The seats are upholstered in a blend of cloth and faux leather, which is a standard option for the Signature. They are comfortable and supportive when driving.
The material choices are satisfactory. Renault have kept the interior minimalistic, giving it an upmarket feel. All variants receive the invaluable central digital information instrument cluster as standard. Dynamique models and above feature a hands-free entry and start via a keycard with Renault's logo on it.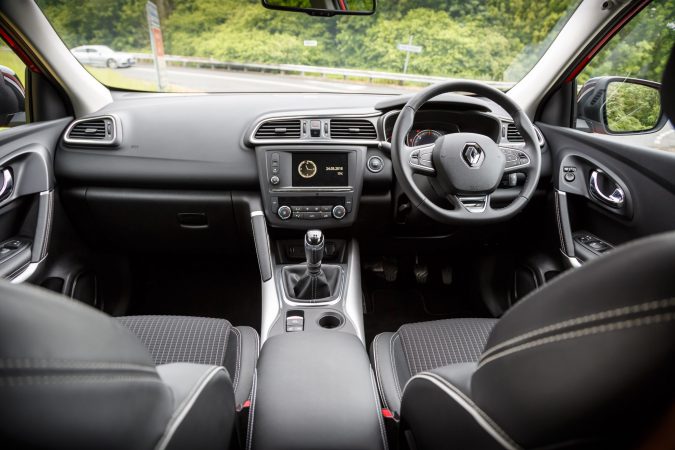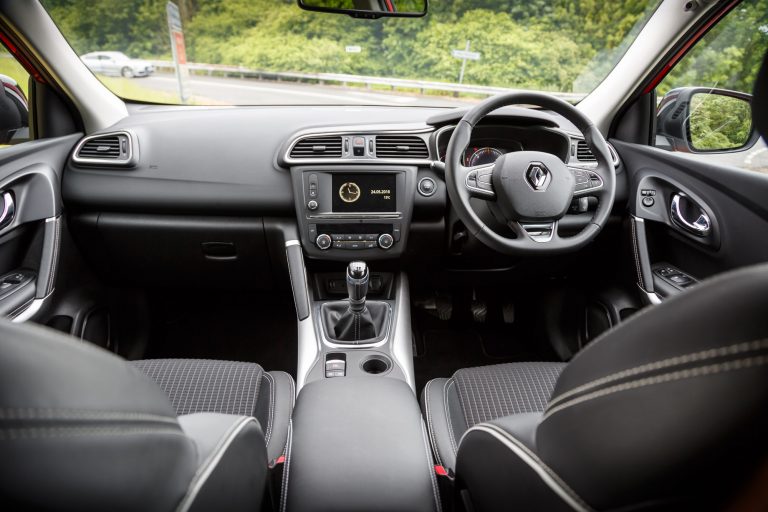 Dynamique trims and above get a 7″ infotainment touchscreen system. This has a decent user interface and responsive inputs but is otherwise unexceptional. Its infotainment system doesn't incorporate Android Auto and Apple CarPlay though. The Bose audio system sounds good, a touch bassy but otherwise quite balanced.
There is plenty of storage space for small items around the cabin. However, there is no bottle holder in the door pockets but the dual-level armrest cubby hole is quite spacious. There is additional storage space for your phones below the centre console, which also includes two USB ports, an auxiliary jack and a 12-volt charging socket.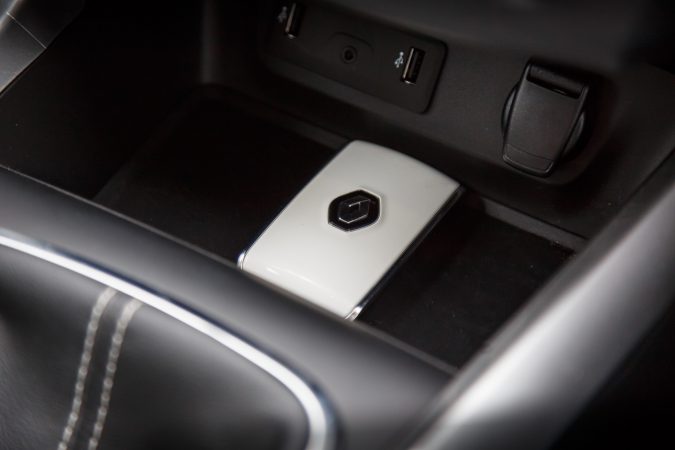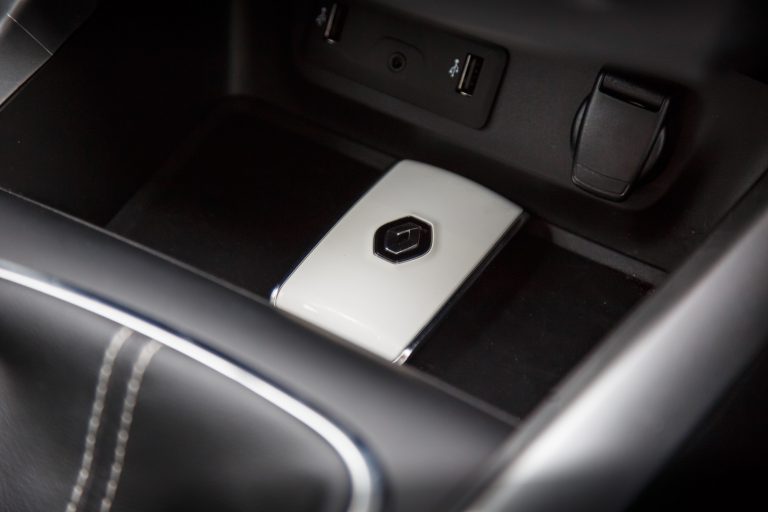 There is a cupholder before the armrest, but this is not suitable for tall drinks. The glovebox is fine for small items. Passenger space in front is generous, with plenty of leg and headroom and an elevated driving position.
Rear passenger room is also plentiful. Even with the panoramic sunroof that's standard for Signature models, headroom is sufficient and legroom adequate, even for taller passengers. That said, the centre seat features a hump that will encroach on the available legroom. Pull down the armrest and you'll find two cupholders. A charging socket is also available for the rear passengers.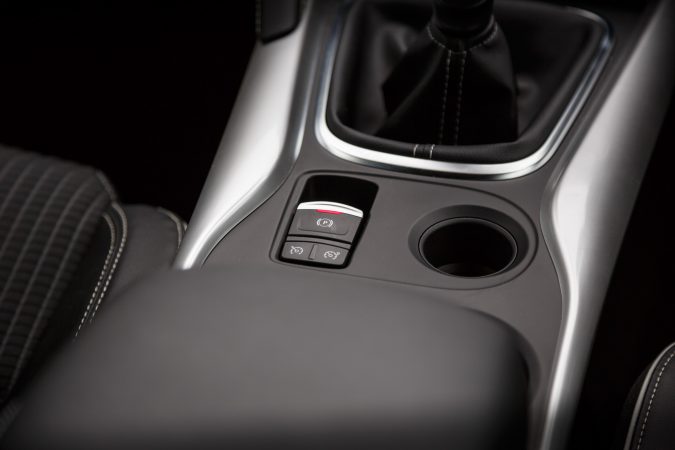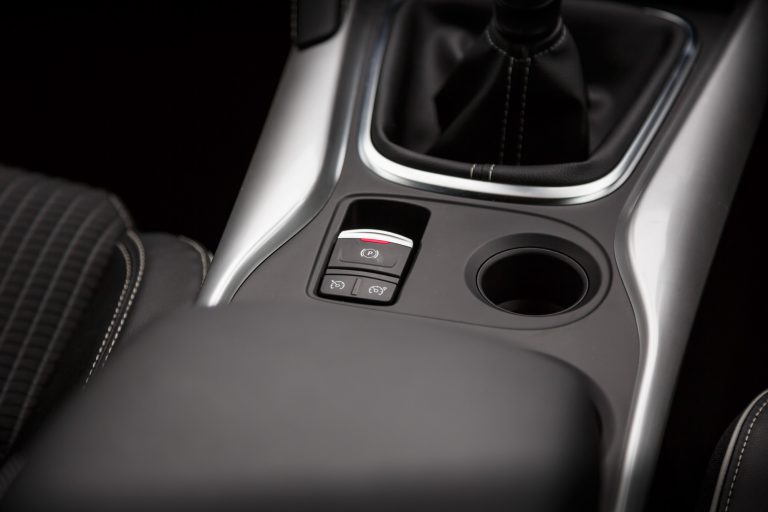 The boot capacity is excellent at 472-litres. Even better, if you pull a lever on the side of the boot wall, you will get a cavernous 1,478-litres of storage. A diminutive load lip makes it easy to stack luggage. The boot floor is actually a false floor that on Signature trims and above accommodates the giant Bose subwoofer.
The experience
Driving the 2018 Renault Kadjar Signature was a pleasant experience. It's equally comfortable with city streets, country roads and motorways. It has an inoffensive look, and it is suited to towing.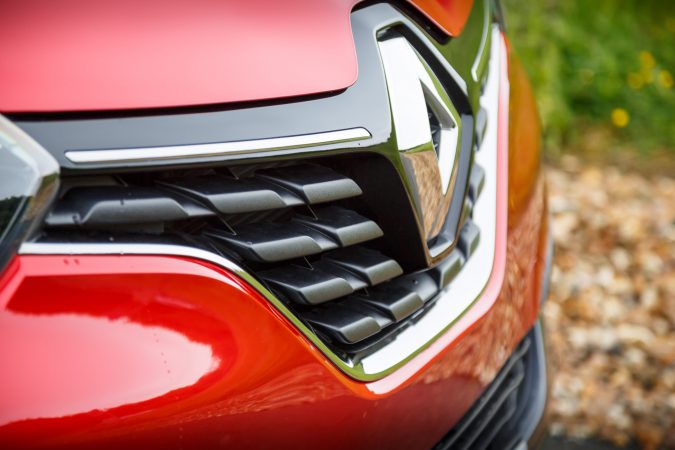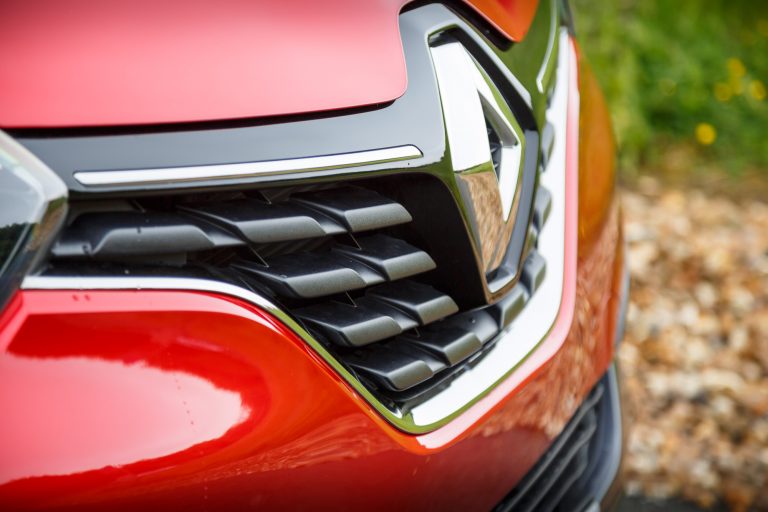 Apart from some minor quibbles, the Kadjar is a very pragmatic crossover that'll attract buyers.
Verdict
With the 2018 Renault Kadjar, it's clear that the French brand has developed a solid contender for this market. Borrowing from the already entrenched Nissan Qashqai has definitely helped them out. Where it prevails over the Qashqai is with its increased practicality and nods to Renault's chic styling philosophy.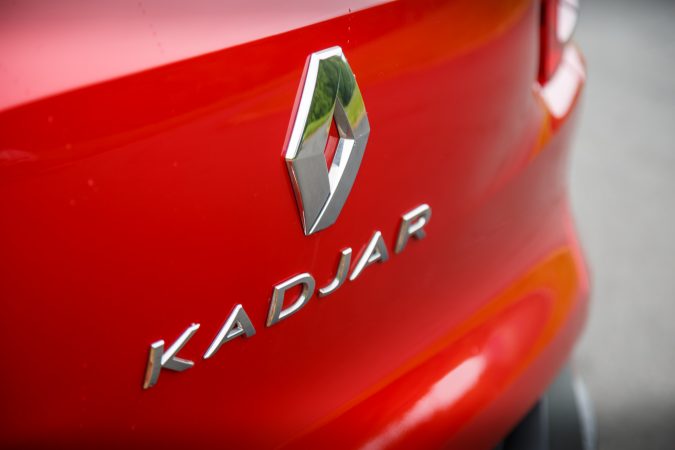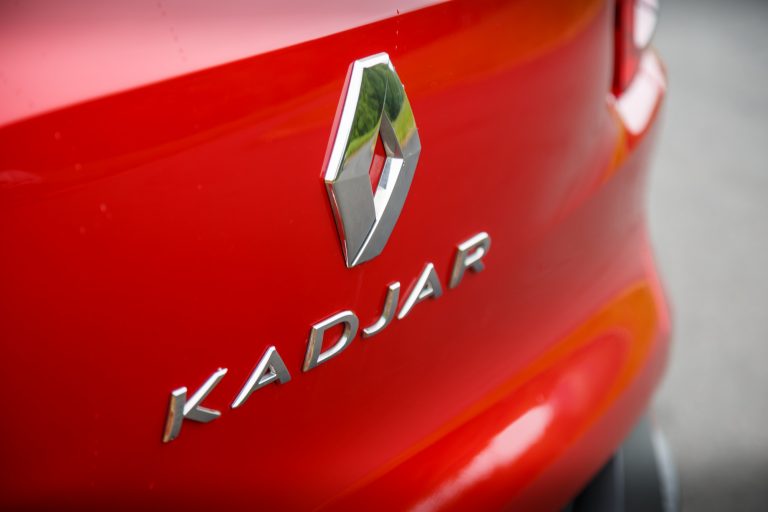 If you're interested in buying one, then the Dynamique S model with the dCi 110 automatic drivetrain is your go-to-model. If you intend to tow, the dCi 130 with its extra muscle is advisable. Otherwise, the dCi 110 combines ample pace with a pleasant driving experience. The Dynamique S model is the most up-to-date, featuring a 7″ touchscreen with satnav, climate control, 19″ alloys and parking sensors.
2018 Renault Kadjar Signature Specs
Price: £27,060 (£28,110 as tested)
Engine: 1.6-litre dCi 130 turbodiesel inline-4
Power: 130 hp
Torque: 320 Nm
Transmission: 6-speed manual
0-62mph: 9.9 Seconds
Top speed: 118 mph
Weight: 1,301 kg
Economy combined: 80.7 mpg
CO2: 93 g/km