2019 Isuzu D-Max Blade Review
SUVs are slowly but surely phasing out saloons and hatchbacks. Most of the SUV market is dominated by small crossovers, so there isn't a lot of room for full-size SUVs anymore. Thankfully, there's one category which will remain relevant no matter how the market shifts: pickups. I've recently had a chance to drive the brand-new Isuzu D-Max Blade and find out how it compares to its rivals.
What is the 2019 Isuzu D-Max Blade all about?
Isuzu first introduced the D-Max back in 2002, and completely redesigned it in 2012, when they decided to give us an all-new generation. Although this is technically the same truck, they've improved it so much over the years you can hardly tell.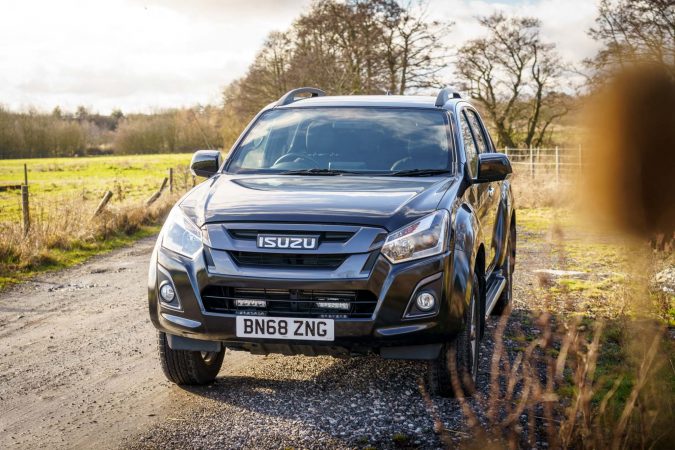 One of the reasons why I love the D-Max so much is partly down to its use of a ladder chassis. A ladder chassis, in case you didn't know, is a chassis which is similar to the body-on-frame design. Most modern crossovers use a unibody chassis which renders them practically useless when it comes to carrying stuff or doing serious off-roading. Unibody trucks are essentially based on the same platform as their saloon and hatchback siblings, making them nothing more than regular cars with better ground clearance.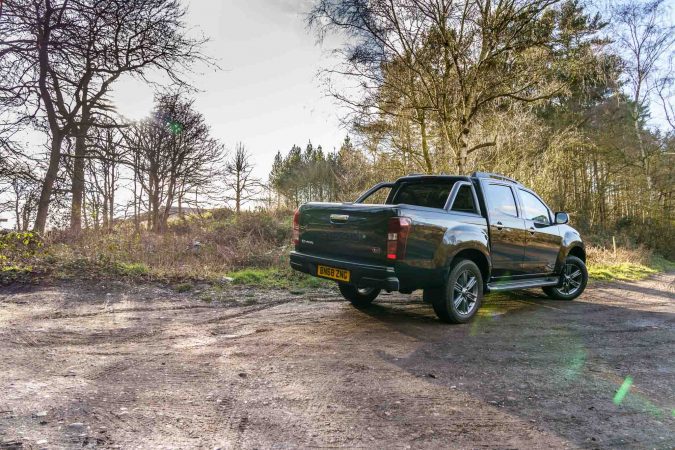 Traditionally, ladder chassis trucks have been notoriously unrefined and uncomfortable. They made excellent workhorses, but that was the extent of their capabilities. The Isuzu D-Max changes all of that. It combines the practicality and utility of a pickup truck in every sense of the word, with the refinement and comfort almost as good as a normal car.  The D-Max we tested wasn't an ordinary pickup either.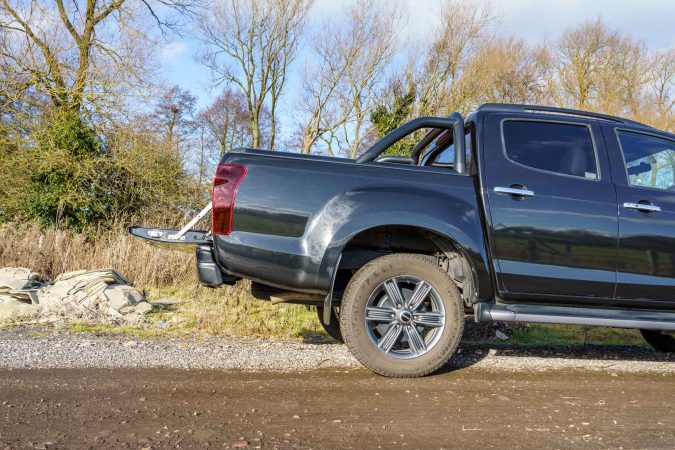 Blade denotes that it's the flagship trim, the top of the line model. It does fetch a hefty premium, but it's well worth it considering the bells and whistles you're getting in return. Some of the features include but are not limited to 18-inch alloy wheels, LED DRL, a black roll cage, a black rear roll bar, black mirrors and from incredibly bright LED Lazer work lights.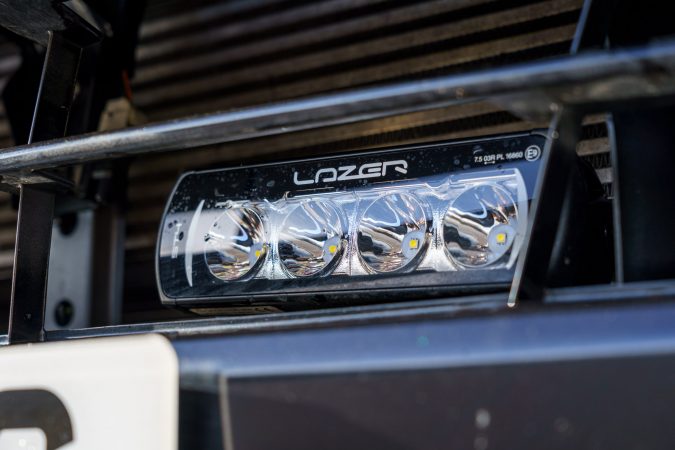 The bonnet hides the trusty 1.9-litre turbodiesel which develops 164PS and 360Nm of torque. I was sad to see the old 2.5-litre twin-turbo engine go, but ultimately, this is a much better drivetrain. Power is sent to all four wheels via an automatic gearbox which features a clever mode to switch from 2WD to 4WD with the simple turn of a knob.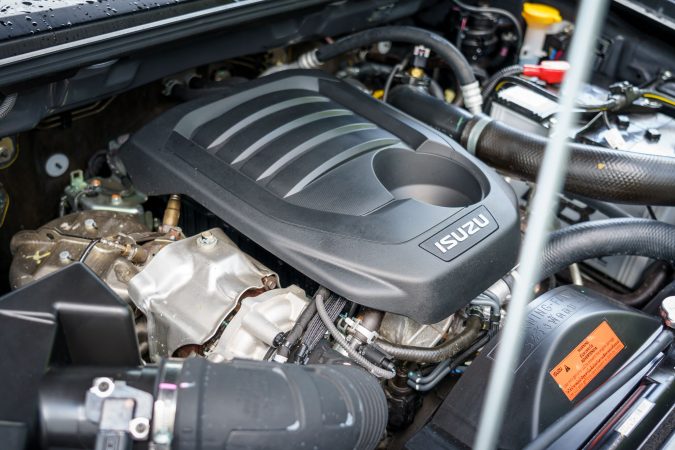 Don't think for a minute it's a gimmick. The D-Max has a proper locking center diff and a low-range gearbox for towing. The claimed figures of 205g/km  C02 per km and a combined mpg of 36 are, I believe, vastly understated. I regularly managed to get well over the claimed mpg figures on long motorway journeys.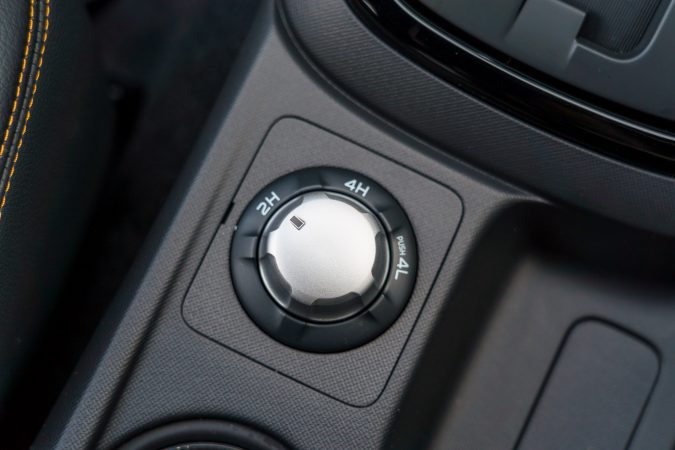 How does it drive?
In a nutshell? Really good. Having driven the previous model I can't say I didn't expect that, but I'd forgotten just how good it is. It's honestly no different from driving any other tall SUV or van. You can tell Isuzu worked on making the car as comfortable to live with as possible, and it shows in its on-road manners. Obviously, it's never going to be as comfortable as an S-Class since it has to be able to carry massive amounts of load, but for something of this size and stature, it's remarkable.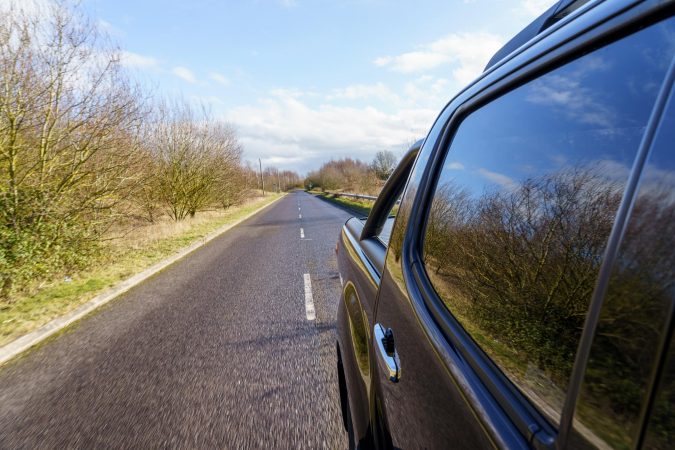 Anyone thinking the 1.9-litre diesel is too small and will feel gutless should get in a D-Max and have a go. Peak torque seems to be delivered from practically idle. There is no delay from the moment you get on the accelerator to the moment it picks up. When it gets on boost it's properly quick too (quick for a pickup that is). The gearbox works wonders as well. You can tell it has been well tested for this specific engine.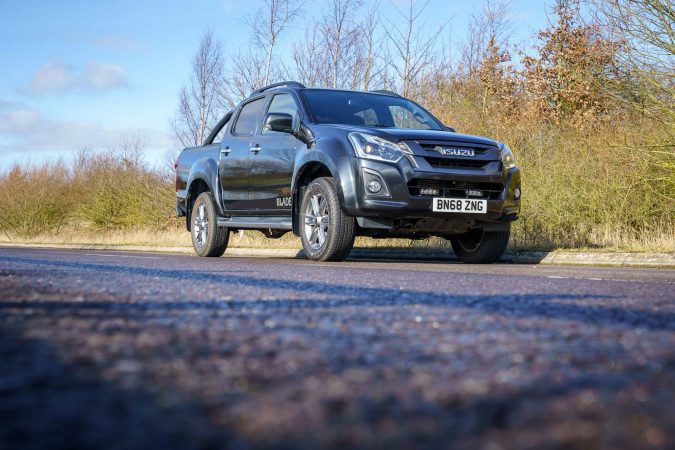 I found it worked brilliantly in two-wheel drive mode, which is what you'll be using most of the time anyway. Shifting to 4WD mode to tackle gravel, mud or snow was really easy though. One switch of a dial and you're ready to tackle tough terrain. The fact that it's also got a short front overhang helps too. The departure angle is relatively steep, but the back is slightly longer since it's a pickup so you have to be mindful of that when going downhill.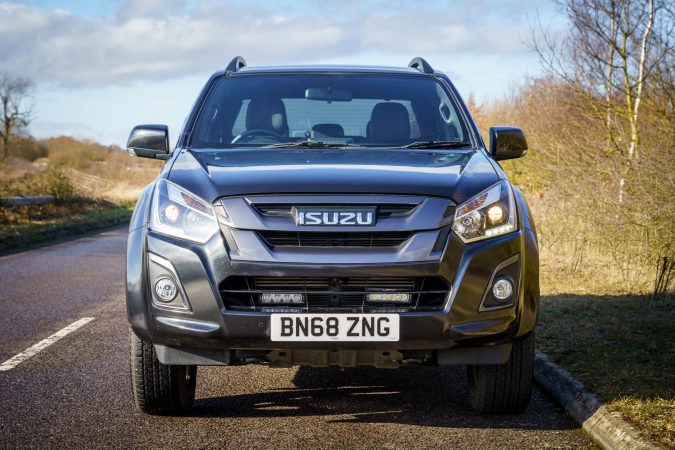 The Blade comes with Hill Start Assist & Hill Descent Control, as well as Trailer Sway control. On top of that, it features a reversing camera with front and rear parking sensors.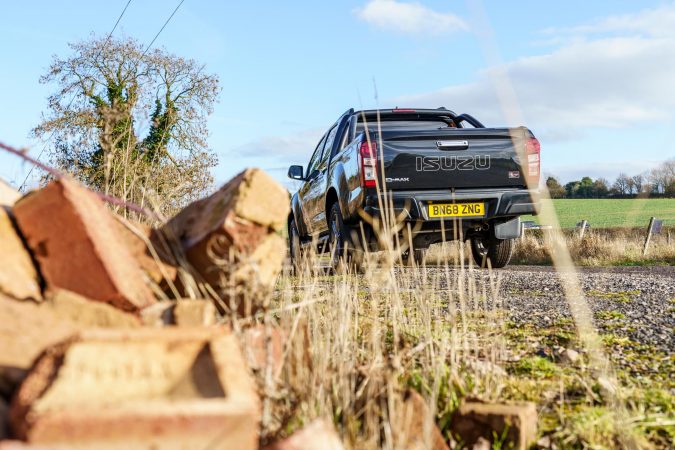 What is it like inside?
Remarkably car-like if I'm honest. Obviously, there's a lot of space but everything else is exactly as it would be in a car. Most of the materials used are nice and the fit and finish is great. You know that indestructible feeling some interiors have? That's how the D-Max's cabin feels like. Some of the plastics are harsh but I can tell those are exactly the parts which will withstand the test of time.
Road noise is relatively low considering the amount of surface area getting blasted with air on the outside. There's a hint of engine noise but not enough to where you have to shout inside the cabin. The leather-wrapped seats are comfortable and make the D-Max Blade feel a lot less utilitarian than both its rivals and previous generations of the model.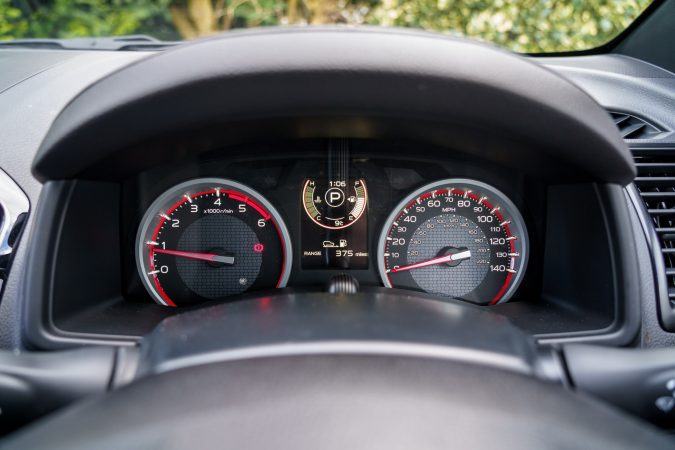 What impressed me most was the 9-inch touchscreen running the infotainment system. You can control the sat-nav, the phone, and your media from one single interface. Naturally, being a product of the 21st century, it also comes with Apple CarPlay and Android Auto support, but I'm sure some might say it is all a bit too confusing as there are plenty of options in there.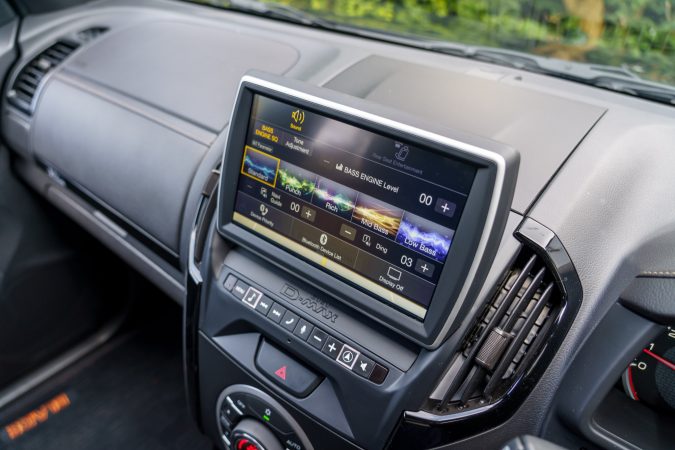 The Experience
I already had high expectations for it, but I have to say it surpassed them. It's remarkably comfortable considering it is a commercial pickup, especially when you get on a motorway and you forget about its size or its 4WD system. The cabin isolates you from the outside world and modern amenities make you forget you're still driving a capable off-road workhorse.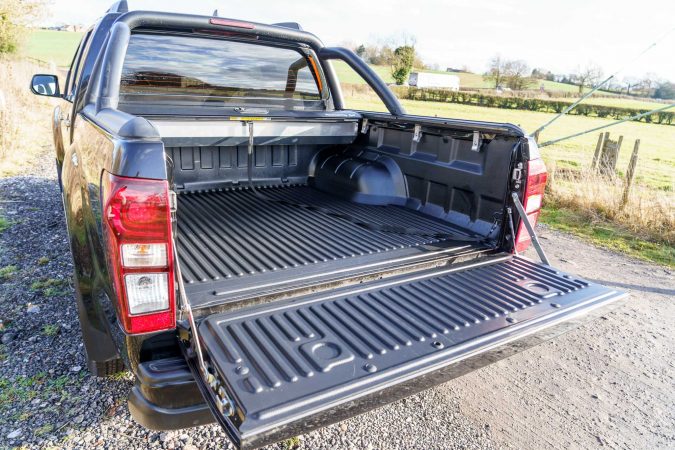 Verdict
It's an excellent truck with a clear user in mind. You wouldn't buy the D-Max as a daily runabout, but mostly since you'd be wasting its talents as a workhorse. That's the thing. It's now gotten so capable you can genuinely use it as a daily driver if you wanted to.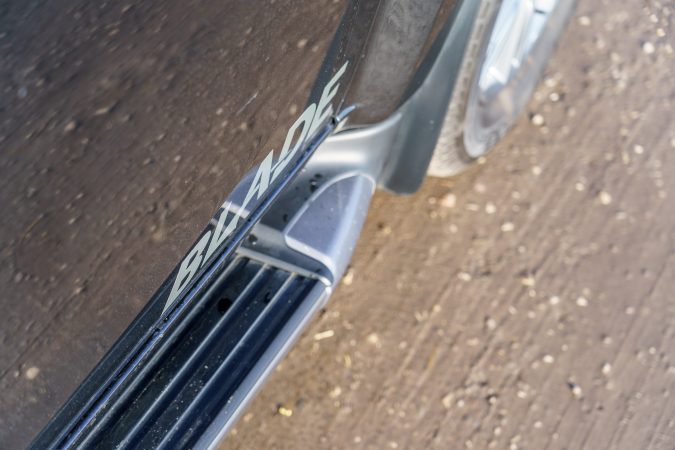 The Blade model I tested was loaded with everything Isuzu was able to cram into it, but you can have a base single cab variant for nearly twice as cheap as this one. Now that's good value for money considering they will all tow 3,500kg.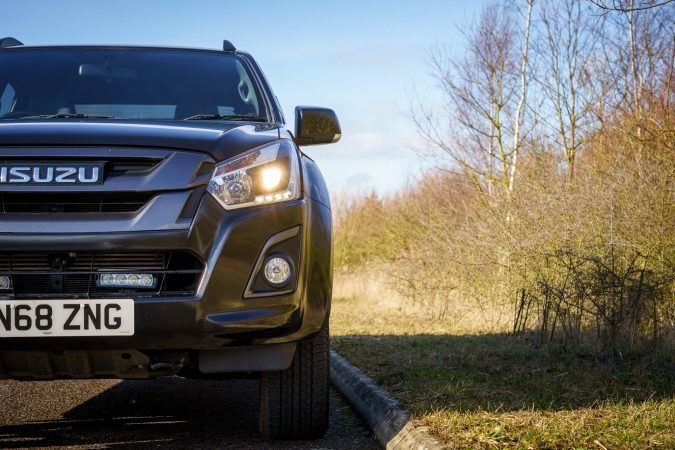 Specification
2019 Isuzu D-Max Blade
Price: £35,697.80
Engine: 1.9-litre Diesel
Power: 164 PS
Torque: 360 Nm
Transmission: 6 Speed Auto
Weight: 1,949 kg
Economy: 36 mpg
CO2: 205 g/km
Gallery