2019 Jeep Wrangler Sahara Review
We got the opportunity to test the Jeep Wrangler Sahara, here are our thoughts around this car.
What is the Jeep Wrangler Sahara about?
SUVs come in various shapes and sizes, but they all share some common traits. Almost all of them are road cars first and foremost, placing comfort and luxury, as well as tarmac dynamics, ahead of just about everything else.
While there are a ton of SUVs which are more than capable off-road, most are limited to light or medium trails. Anything more and you're either getting stuck or breaking something. There's a limit to how much abuse even big SUVs like the Range Rover or the G-Wagon can take. To offer as much refinement and technology as possible they had to sacrifice lightness, and compromise on stuff like ground clearance and massive chunky tyres.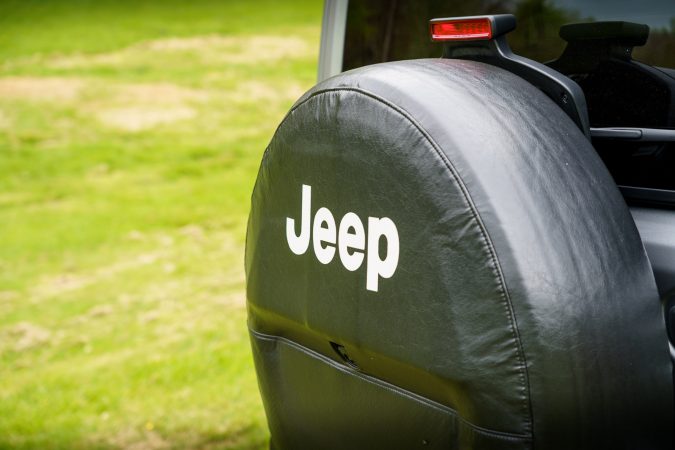 At the other end of the spectrum, we have 4x4s which are designed to primarily go off-road but can be used on the road. SUVs like the Jeep Wrangler and the Land Rover Defender.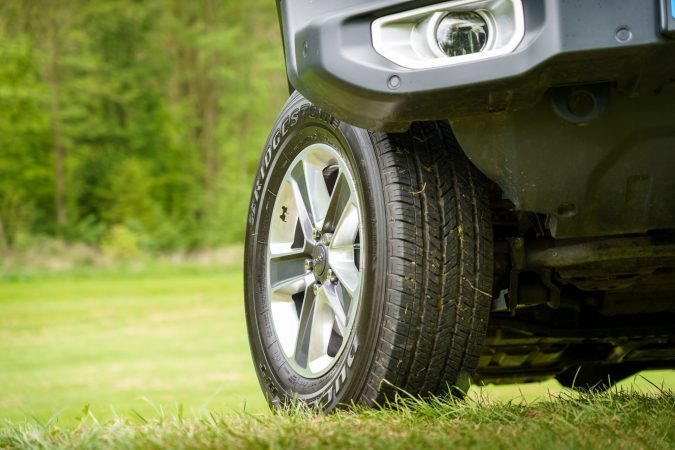 For years the Wrangler has been heavily regarded as one of the most off-road capable vehicles you can buy as a member of the general public. You know that term "It's a racecar for the road"? Well, the Wrangler is an off-roader for the road. It can deal with tarmac but it prefers not to. It's much happier on the rough stuff where it belongs. Last year Jeep gave us the fourth-gen Wrangler, dubbed the JL, a successor to the hugely iconic JK. And, I can safely say that the new one doesn't disappoint one bit.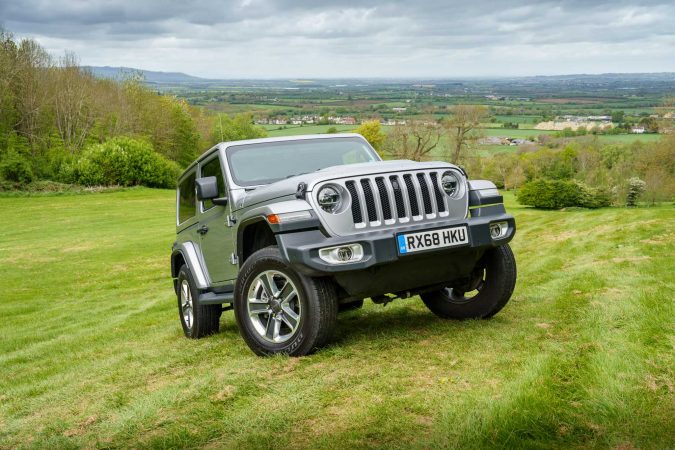 For starters, there's the way it looks. The Wrangler's design is an evolution rather than a revolution, and the new JL continues that long-standing tradition. You won't confuse this thing with anything else on the road. It looks special because; it is special. It's boxy and it's clunky, but that's why we like it so much. It's simple yet it's so aggressive and purposeful. The Wrangler turns heads wherever it goes, whether it's in a city centre or on a rock-crawling trail.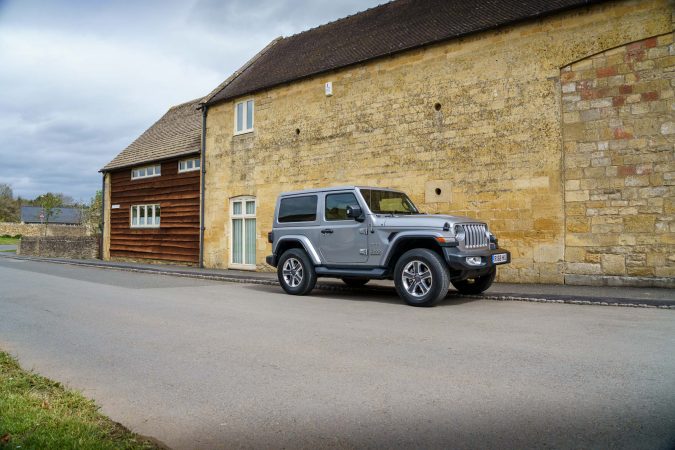 Although there is one petrol and one diesel engine to choose from, the example I had was fitted with a 2.0-litre GME four-cylinder turbo engine, producing 272 horsepower and 400Nm of torque. Power is sent to all four wheels via the Command-Trac full-time 4WD system and an eight-speed auto. The top speed is 110 mph and the sprint to 62 mph takes 7.3 seconds, which isn't half-bad. If I'm honest the car starts moving around underneath you at around 70 mph and above, so cruising at motorway speeds is about as far as most people will be willing to push it.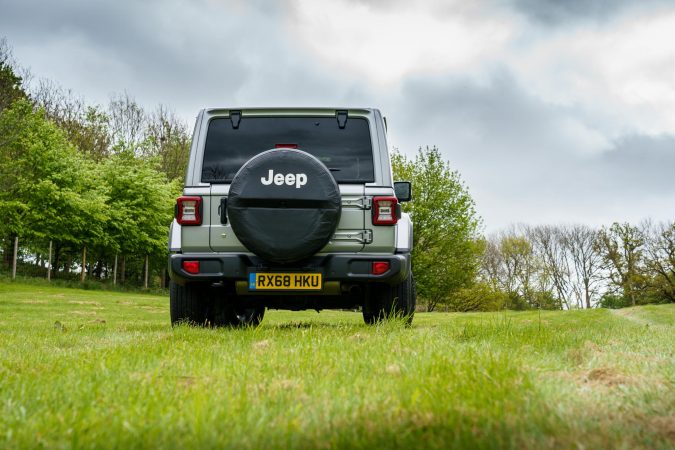 The engine is reasonably economical returning 31.4 mpg on the combined cycle, but you can squeeze out a few more MPGs if you're careful. That being said, very few people buy a Wrangler because of how economical it is, so let's get down to what you really want to know.
How does it drive?
Honestly, it puts most 'off-roaders' to shame. As I said, a Defender can keep up with it, but not much else. Even if you have something like a Hilux you can forget about it, and don't even get me started on crossovers.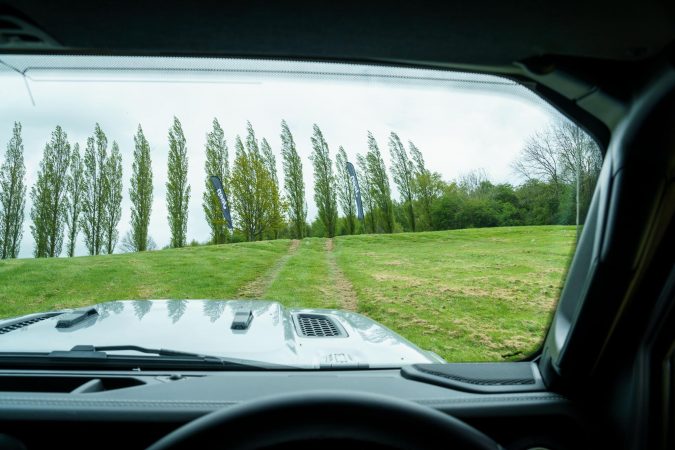 Apart from the genuine full-time 4WD system, the Wrangler comes with proper suspension. Instead of normal struts, it comes with Dana axles both front and rear, an M186 LD open axle up front and an M200 HD LS at the back.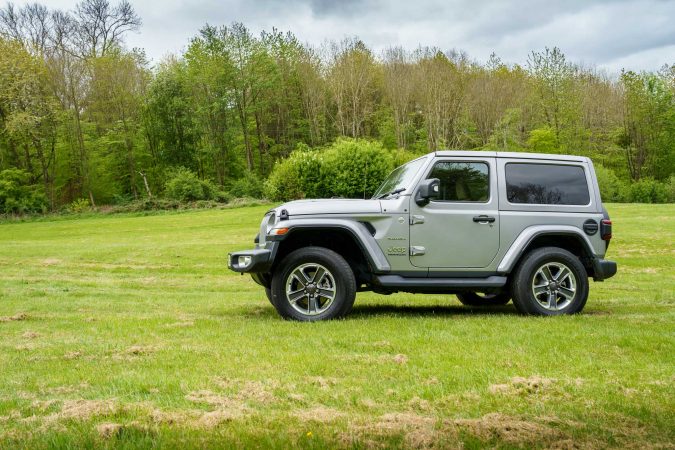 It has 260mm of ground clearance and can ford in water up to 760mm at 5 mph. The approach and departure angles of the car are incredibly well suited for off-roading allowing the maximum amount of clearance to take on extreme obstacles.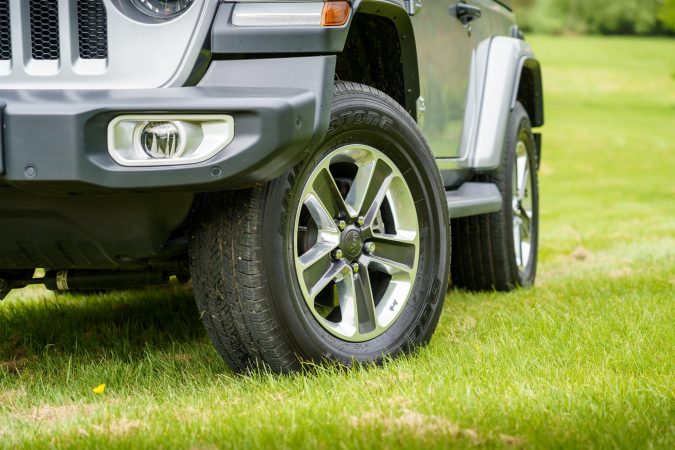 You don't have to drive it very far to realise just how capable it is. You'll surpass your own abilities far before you reach the Wrangler's full potential. It makes everything so easy and it inspires so much confidence that you quickly forget it's the car doing most of the work, not you. The engine has plenty of driving power, the high and low gearbox is extremely capable, and the 4WD system works like a treat.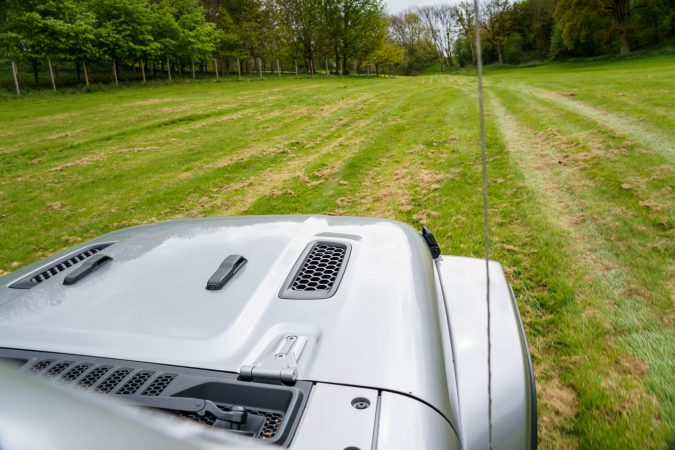 I did drive it on road and I can say it behaves just fine, but it's a waste of talent to buy a Wrangler and never take it off-road. If you want a daily driver get a Compass or a Renegade. The Wrangler is a very robust and resilient bit of kit, and one which would be totally wasted as a family car.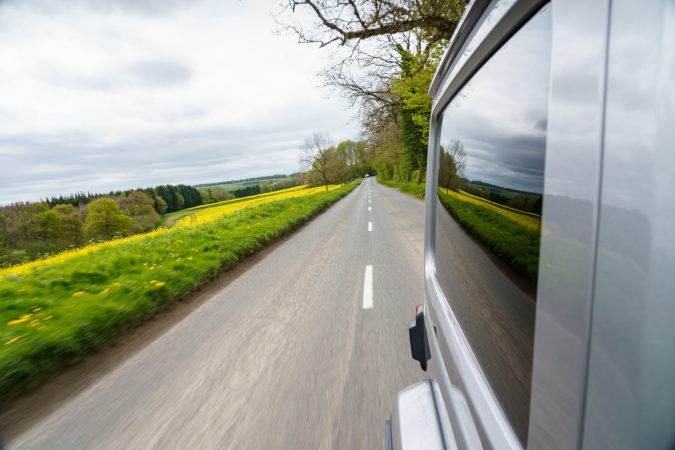 What is it like inside?
Jeep has done an excellent job at improving the new Wrangler's cabin, but don't expect any special luxury features. It's modern and new, but it's the same Wrangler we know and love. The windscreen can still fold down flat (not many can do that) and you can easily remove the doors in a couple of minutes. It's the literal embodiment of versatility and freedom. You can check out the best deals at a jeep dealer in Dayton Ohio.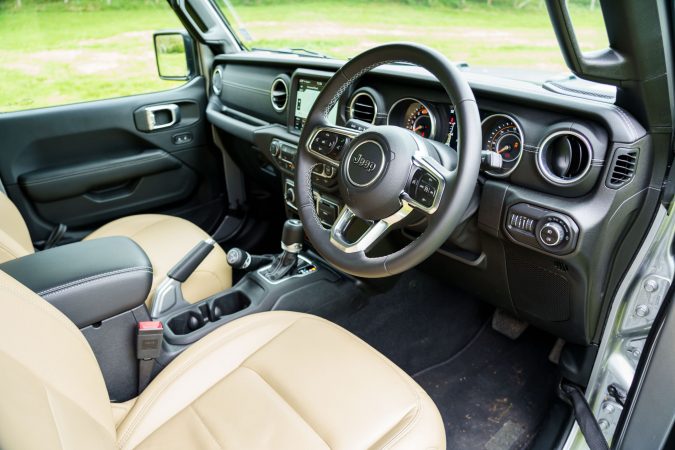 The materials inside the cabin are good, the fit and finish is decent, and I like the minimalistic design. The 8.4-inch display running the infotainment system is easy to use, with good graphics and integrated features. I was surprised at how much refinement and tech the new Wrangler seems to offer, but after driving for five minutes you forget about all of that and all you want to do is find a hill or a trail to tackle and conquer.
The experience
Can you even compare anything else on the road with a Wrangler? It makes you feel like a movie star behind the wheel, it gives you a sensation of invincibility. I don't know whether that's a good thing or a bad thing, but it certainly feels special and exciting. Every drive with the Wrangler is an adventure, and you secretly find yourself hoping you have to go over a curb or a speed bump just to use up 5% of the Jeep's capabilities.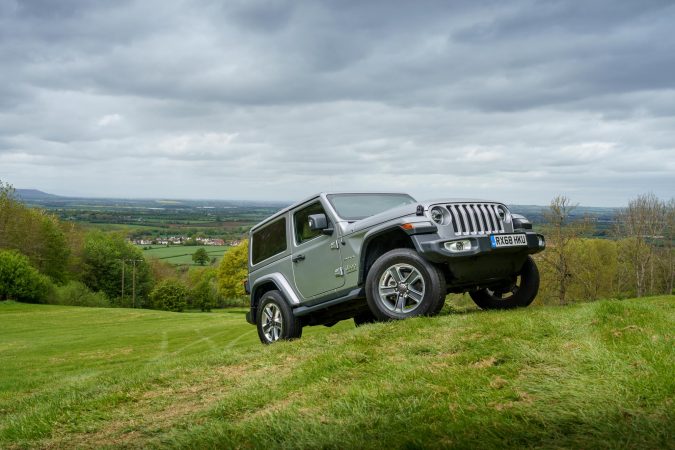 2019 Jeep Wrangler Sahara Cost
The OTR price is £44,865, but you don't have to spend a ton of money on optional extras anyway. The one I drove cost £46,940. Admittedly, that is a lot of money, but you're getting a hell of a lot in return.
Verdict
I can't compare it with anything else on the road since it doesn't have a genuine rival, at least in my opinion. Go out and test drive one, you'll see what I mean. If you're a fan of the outdoors and you already like 4x4s, you may end up driving one home. Your bank account will hate you for it, but you'll be having too much fun to care.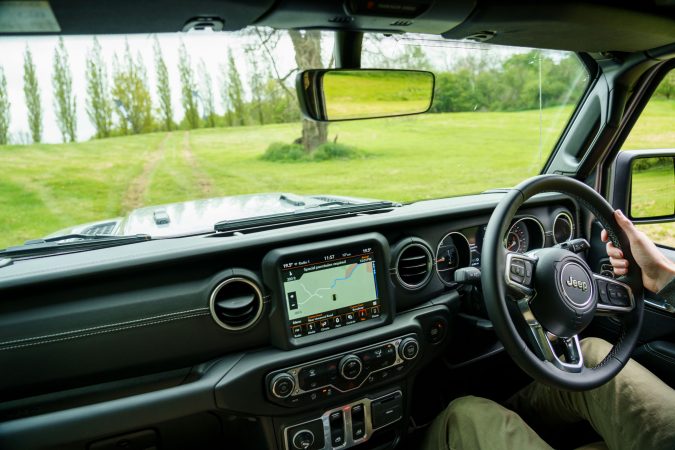 Specification
2019 Jeep Wrangler Sahara Specs

Price: £ 46,940
Engine: 2.0-litre Turbocharged Petrol
Power: 272 bhp
Torque: 400 Nm
Transmission: 8 Speed Automatic
0-62mph: 7.2 seconds
Top speed: 110 mph
Weight: 1,915 kg
Economy combined:  31.4 mpg
CO2: 198 g/km
If you are interested in buying a Jeep take a look at our Jeep reliability guide before making that big decision.