2019 Suzuki Swift Attitude Review
The Suzuki Swift is a bit of an underdog in the extremely competitive world of hatchbacks. When you think of a hatchback, you're probably imagining a Polo or a Fiesta, the two heavy-hitting hatchbacks dominating the segment. People can often overlook the Swift, which is a real shame, because it's a brilliant little car. We recently had the opportunity to test drive the Attitude-trim Swift, and here's what we thought.
What is the Suzuki Swift Attitude all about?
Right off the bat let me just state that I absolutely adore the way the Swift looks. It doesn't try to be something it's not. It isn't particularly aggressive like the new Polo, nor is it as elegant as the redesigned Mini. It's slightly understated, but I like that in a hatchback which will mostly be used as a daily driver. You could argue that it's not overly exciting, and that would be a fair argument, but you can't call it ugly under any circumstances. For what it is and who it's aimed at, I think it's just right.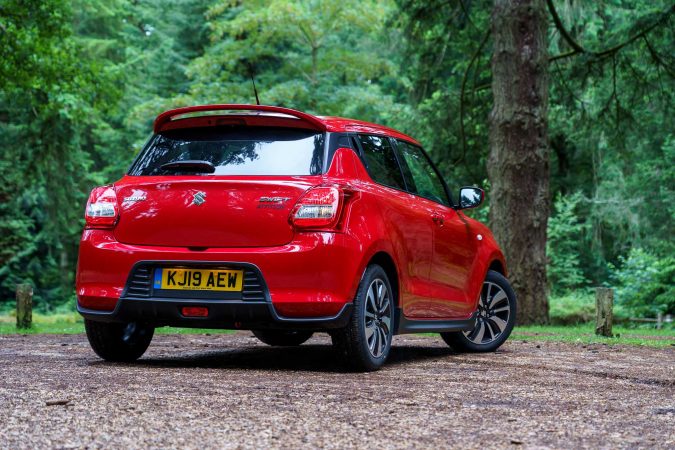 The Attitude trim level in the Swift includes lots of sporty styling such as carbon-effect trim around the car's exterior, a mesh front grille, a rear spoiler, front fog lamps and a set of 16-inch alloy wheels. So the car looks very similar to the Swift Sport, but without the added purchase and running costs.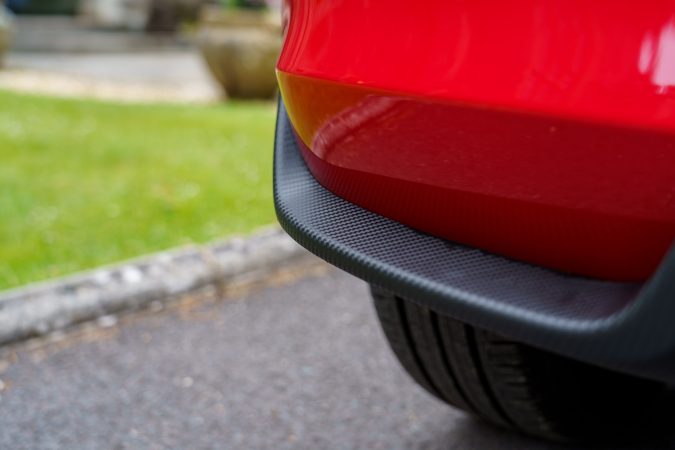 We then get to what's hiding under the bonnet. The little 1.2-litre, four-cylinder petrol engine makes just 90 horsepower and 120 Nm of torque, but it's more than enough for such a light city car which isn't primarily aimed at people who want to go fast. It'll get to 62 mph in just 11.9 seconds before topping out at 111 mph. Solid and respectable figures, even if slightly slower than some of its contemporary rivals.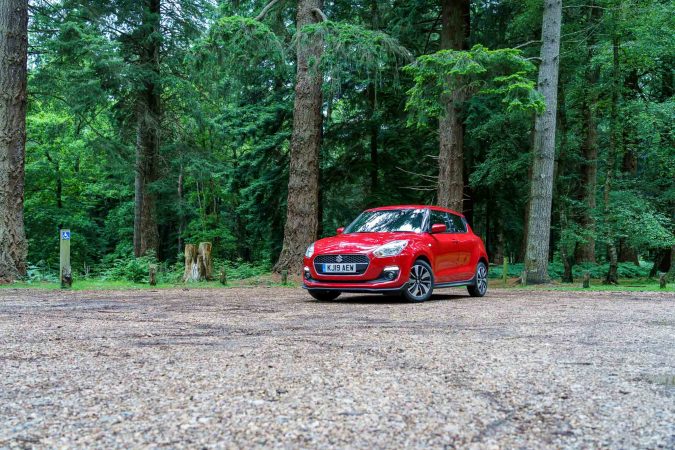 How does it drive?
It drives about as good as any other hatchback I've been in but let's not forget that the car only weighs 980 kg, so it has a lightweight advantage over pretty much everything. It's agile and nimble. The 90 PS power output from the car is more than enough to have fun. The car can really shift about a bit on the right road aswell.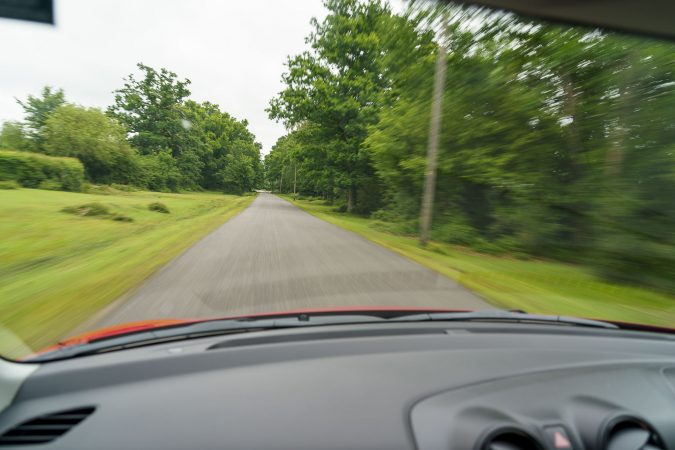 It's got a lovely ride too. Not too harsh but not too soft either. It takes bumps really well, with a pleasant ride. Suzuki have made noticeable improvements in this model when it comes to cornering. This lighter, stiffer model, courtesy of its new HEARTECT platform, tackles corners with better agility and ease. The third-gen swift is a fun, playful and dynamic supermini, now in Attitude trim, it has the looks to back up its sportiness.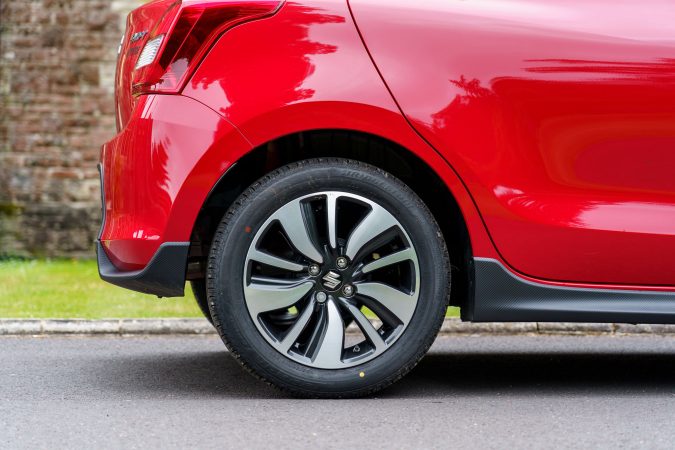 The Fiesta is a difficult car to beat out of any modern hatchback, that much is a given. When it comes to the Polo though, things start getting a little bit more interesting. The Swift is just as fun to drive if not slightly better, and I actually prefer how the controls feel in the Suzuki too. All in all, I'd say Suzuki has done an excellent job at taking the fight to the big giants.
What is it like inside?
More than decent provided you don't expect anything exceptional. The VW has the best build quality of the bench and a second-to-none fit and finish, but the Swift is cutting it close. I remember a time when the Swift was a cheap alternative to the likes of the Polo or the Fiesta, but not anymore. It's now a full-blown competitor with things to offer of its own. It won't wow you away with a great design either, but I don't think having a slightly conservative approach to interior design is all that bad given the hatchback segment.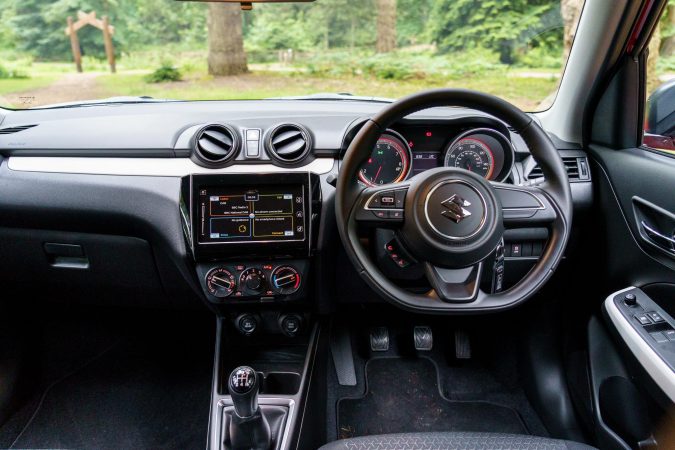 The cabin has plenty of room as well. Legroom and headroom are plentiful, with boot space to match. The way the exterior is shaped means the top half of the car narrows down near the end, so you'll struggle to fit three adults in the back due to shoulder-width. It's possible, but restrict such journeys to shorter distances.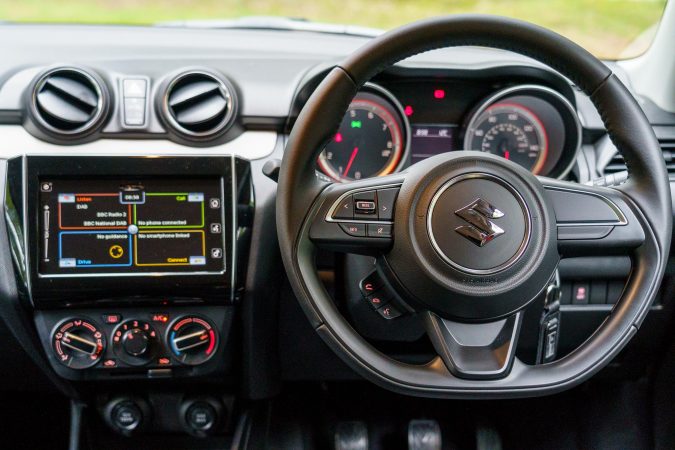 The experience
If you're not that bothered by the badge, which you shouldn't be, owning the little Swift is a great experience. It's practical, safe, economical, and has street cred. I'm not a snob when it comes to the badge, so I like it. Plus, it feels like the plucky little underdog, and we generally like underdogs.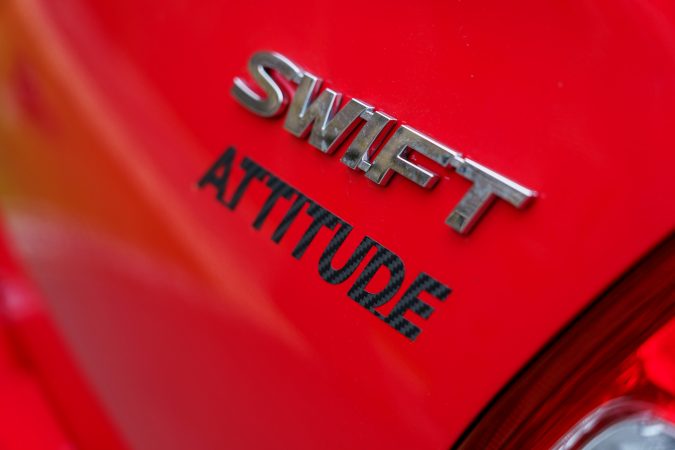 Suzuki Swift Attitude Cost
The OTR base price of £14,599 makes it an extremely tempting proposition, and even our modestly-equipped Attitude model came in at just £15,484. For the money, I doubt you can find anything better. A similarly-equipped Fiesta or Polo will set you back slightly more, and I don't think it's worth it if you're just in the market for a good city car. The Polo will always have better build quality, but it all comes down to compromising and what you actually expect from a car.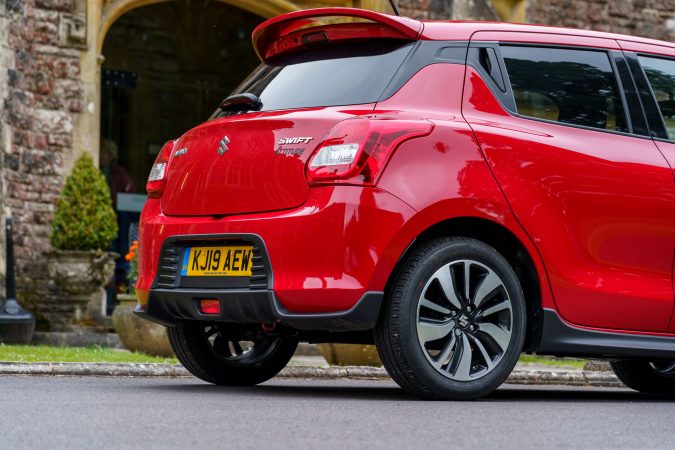 Verdict – Suzuki Swift Attitude
A great alternative to the Ford or the VW. Personally, I'd have trouble choosing between the three. Here's the way I see it. If you want the best seller get the Ford. If you want the most practical car with the best fit and finish, get the VW. If, however, you want a car which is just as good as the other two but is slightly more affordable and has the sporty looks, go for the Suzuki. You honestly can't lose.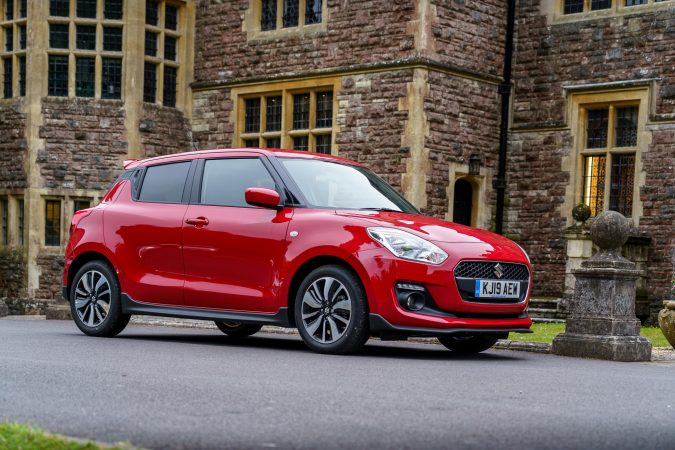 Specification
Suzuki Swift Attitude Specs

Price: £15,484
Engine: 1.2-litre four-cylinder petrol
Power: 90bhp
Torque: 120Nm
Transmission: five-speed manual
0-62mph:  11.9  seconds
Top speed: 111 mph
Weight: 980 kg
Economy combined:  51.4 mpg
CO2: 124 g/km