2019 Suzuki Vitara SZ5 1.4-Litre Review
The 2019 Suzuki Vitara promises to retain what made the original so special while improving on things that weren't so perfect. We were able to take this top of the line SZ5 1.4-litre small SUV for a spin, so read on to find out if it's as impressive as its predecessors.
What is the 2019 Suzuki Vitara 1.4-Litre about?
This model has always been the sprightly little underdog that kept punching above its weight and the great thing is that the 2019 Suzuki Vitara 1.4-litre continues to do exactly that.
Suzuki hasn't messed with the Vitara's looks and the general design has been retained. It stays practical and appears quite welcoming. The curves are free-flowing and it has a well-proportioned appearance.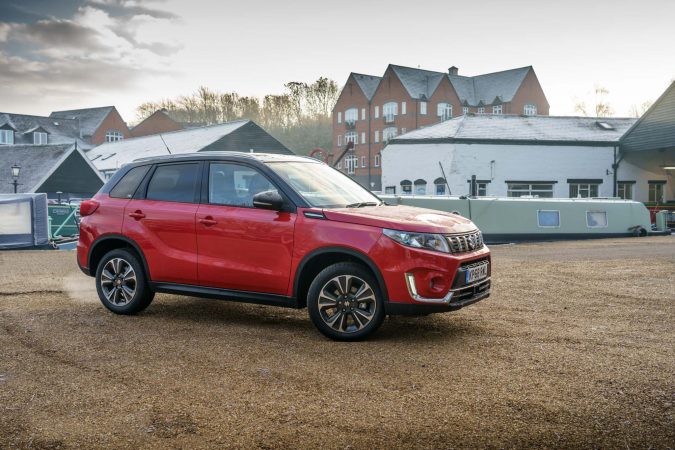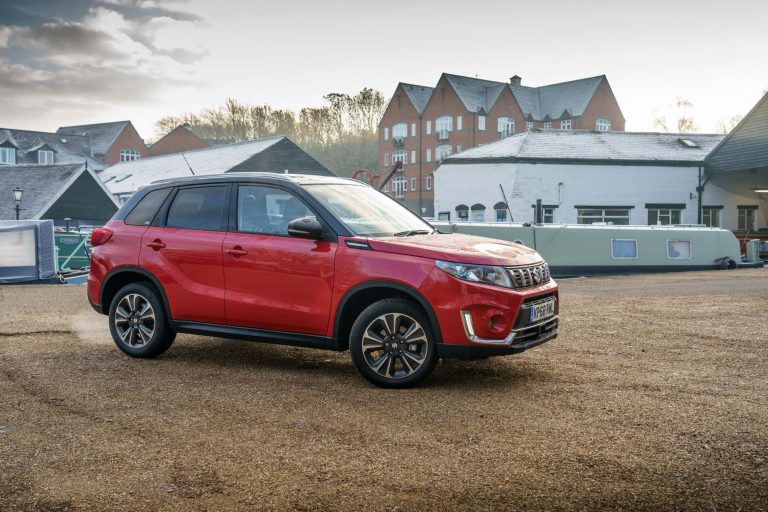 The front of the car has received a facelift. It now features some cool LED lights and a revised grille and bumper, so the vehicle's style has been enhanced.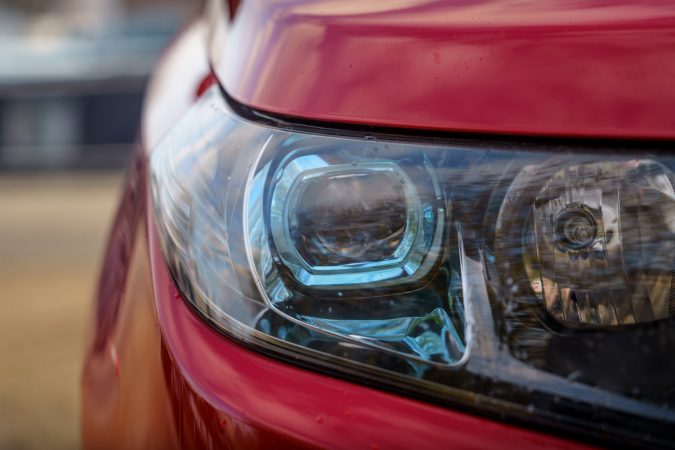 The daylight running lights look particularly sharp and are very functional too. The car now looks even more focused from the front. Many popular models tend to stay the same, which makes newer iterations seem a bit outdated.
Suzuki has added enough subtle changes to retain that lovable character of the older Vitaras but it is modern enough to not stick out like a sore thumb.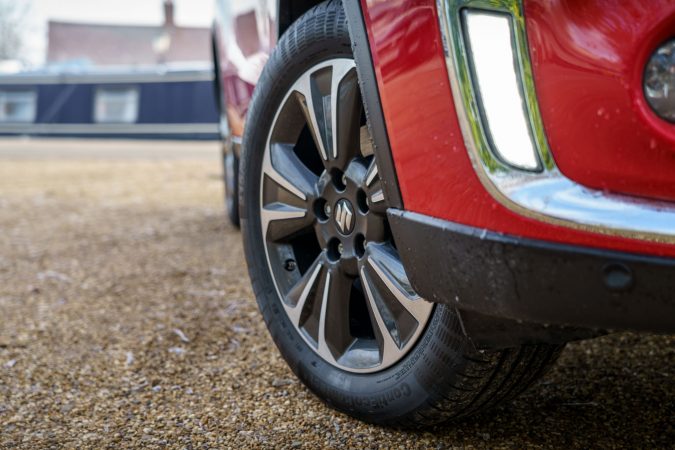 The rear hasn't changed much, except for the tail lamps becoming more elaborate. This looks attractive and is easy on the eyes. It gives the car plenty of road-presence despite being a smaller SUV.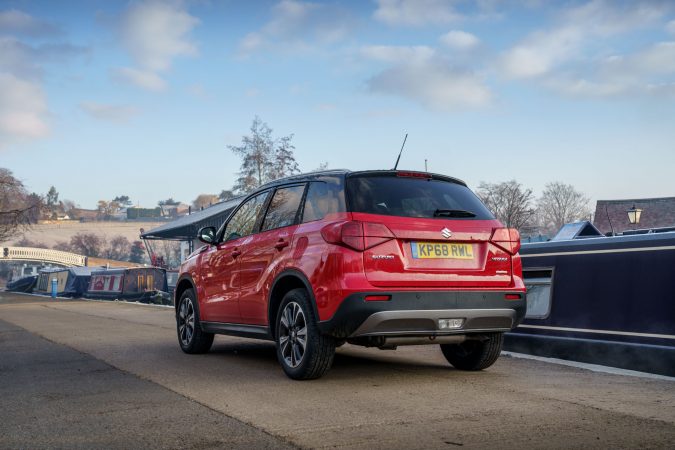 The Boosterjet is a gem of an engine. At 1.4-litres, it is small enough to be economical but the way it drives gives it the impression of being a much larger engine.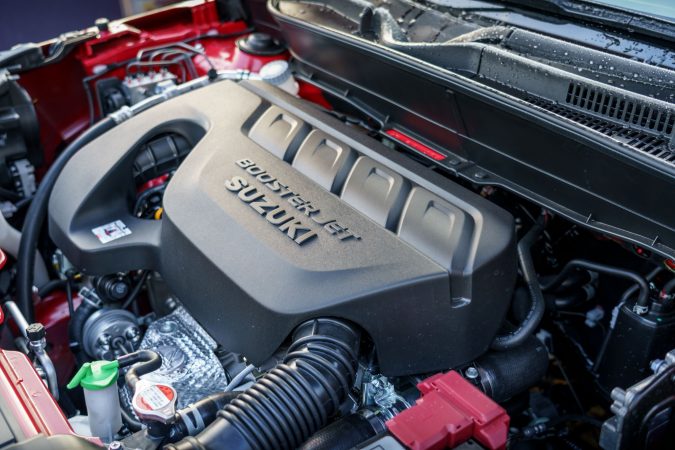 The 2019 Suzuki Vitara has a 1.4-litre turbocharged engine with four cylinders. It emits 140 PS of peak power and 220 Nm of torque. The model I tested was a 6-speed manual, while it is also available in a 6-speed automatic version.
Thanks to its smaller engine you get a combined fuel consumption of 46.3 MPG and CO2 emissions of just 139 g/km. It weighs in at 1,240 kg, which is quite light for an SUV and it can tow 1,200 kg.
It has a maximum speed of 124 mph and can accelerate from 0-62 mph in 10.2 seconds, which is on a par with the more expensive and larger-engined SUVs.
How does it drive?
This is one of the more practical SUVs that we have driven recently. It is a pleasure to drive a car with such a refined engine. There is none of the reluctance usually associated with SUVs with a small engine. The 1.4-litre engine is well suited to this car.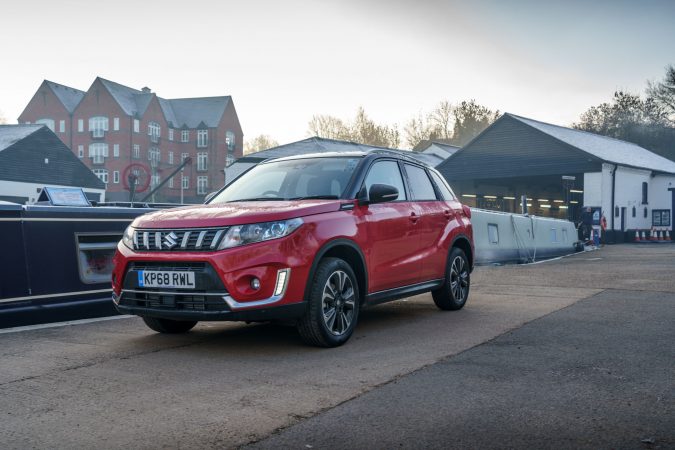 The ride quality of the 2019 Suzuki Vitara 1.4-Litre is pretty good too. The new 17″ wheels easily negotiate bumps in the road, while the suspension is soft enough to make long drives comfortable, without sacrificing the feedback. You are always well connected to the tarmac and there is plenty of grip available.
But the AllGrip 4WD system also means that in cold and wet weather you can extract maximum traction from the car, helping you to get where you need to be safely and comfortably.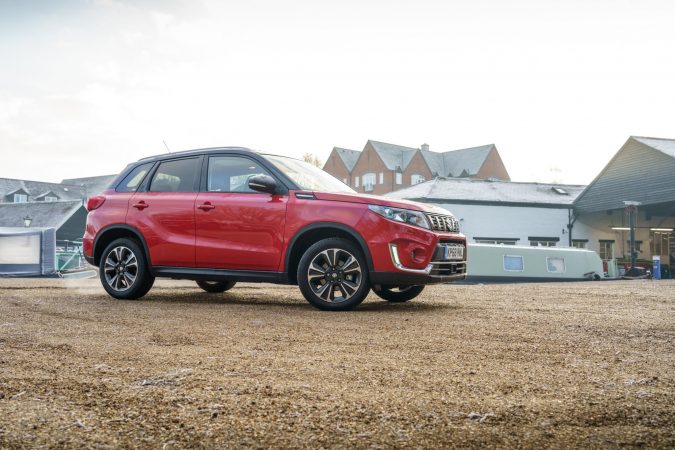 The steering is responsive enough to inspire a good deal of confidence. It is also great fun to throw this 2019 Suzuki Vitara around corners and its smaller size coupled with a very stable base makes it much nimbler when compared to larger SUVs.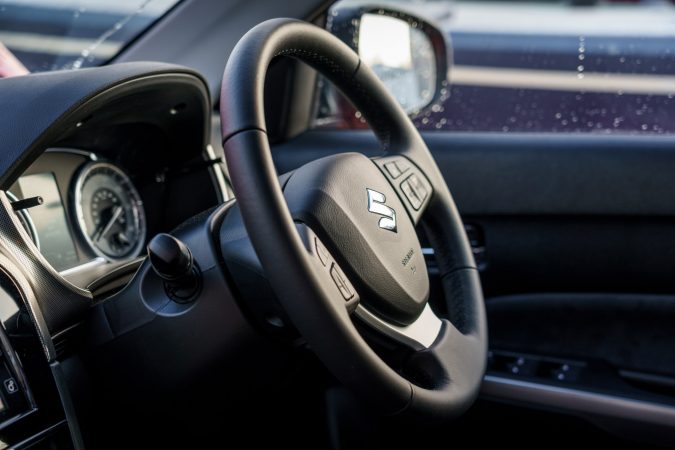 The all-wheel-drive system described as AllGrip on the Vitara allocates the appropriate amount of power to the different wheels depending on the situation. Being a Suzuki, I am sure it is quite the capable off-roader and with a towing capacity of 1,200 Kg, it is also adequate for camping trips and lots of rural exploring.

What is it like inside?
One of the biggest areas of improvement is in the interior quality. They have invested a lot of time and effort into introducing soft-touch materials to make this car feel more comfortable.
The entire top section of the dashboard is now soft touch. The seats are vastly improved with a diamond design suede finish that adds a cosy layer to the top.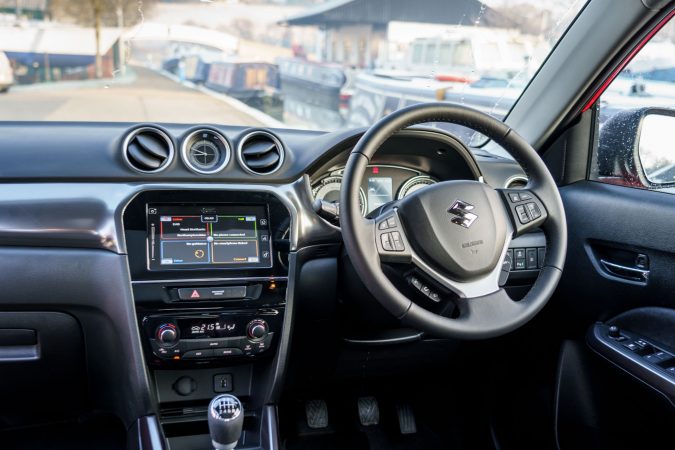 The interior aesthetics are similar to what you would find in a modern SUV. All the knobs and buttons are of high-quality and the system is quite easy to use.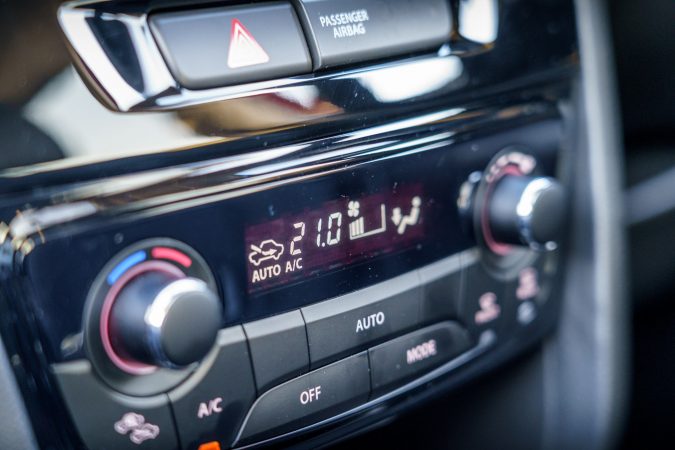 The drive-mode selector is another nice touch and gives the car an expensive look as well as feel. The 2019 Suzuki Vitara becomes more performance-focused when put in the "Sport" mode, which would be my preference for most journeys.

The AC vents and the speaker grilles are all placed in an aesthetically pleasing manner. The audio system consisting of four speakers and two tweeters is quite generic but pretty good for this price point.

Overall, the interior is intelligently designed and presents you with a welcoming atmosphere. Five people can travel in great comfort in the 2019 Suzuki Vitara 1.4-litre. There is a hint of sophistication to the interior, which gives it that distinguished look. All this combined with the generous legroom and headroom makes this quite the practical SUV.

It is also a very safe car and meets all the latest regulations. It has all the standard features you would expect like ABS, Electronic Stability Program, Brake-Assist, Hill-Climb Assist, front and side airbags, and a plethora of sensors to warn you of any impending issues. All these systems work satisfactorily in the real world.
The experience
The first thing to understand is that this isn't a performance-oriented car and focuses more on being as practical as possible. It is designed to be easy to live with. From that perspective, the 2019 Suzuki Vitara SZ5 1.4-litre excels in every regard.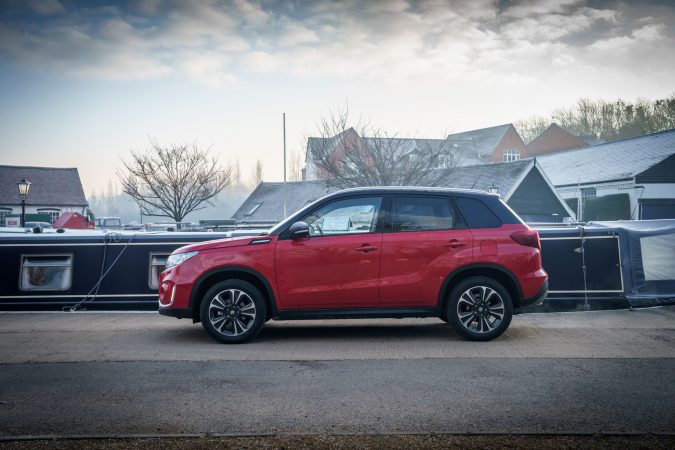 This is a car that will serve you well thanks to its reliability and attention to detail. The 1.4-litre engine offers the perfect middle ground between a big and powerful engine that is expensive to run and a small engine that is underpowered. The 2019 Suzuki Vitara 1.4-litre has enough character to give you the thrills when you need it, while being an easy-on-the wallet kind of car when you are just driving along.

With an adequate amount of boot space and comfortable seats that are relaxing for all five of the people who might occupy this car, it can serve you really well as the everyday model that you can take on long drives during the weekend.

I wasn't expecting much more than a basic facelift when compared to the previous model but the 2019 version isn't just a visual improvement. It is very practical and gives great value for money. A lot of useful features come as standard, while the upgrades make it even better.
2019 Suzuki Vitara 1.4-Litre Cost
The 2019 Suzuki Vitara 1.4-litre top of the line SZ5 with AllGrip costs £24,299 for the manual and £25,649 for the automatic version. We tested the manual 1.4-litre Vitara SZ5 with AllGrip here.
You can get your hands on the cheapest 1.4-litre variant for £19,999. The entry-level variant is an absolute steal and even the top of the line versions are priced well considering all the features you receive.
It is also a cheap car to maintain and considering the cost of ownership along with the upfront price, it works out to be a very good car for the outlay.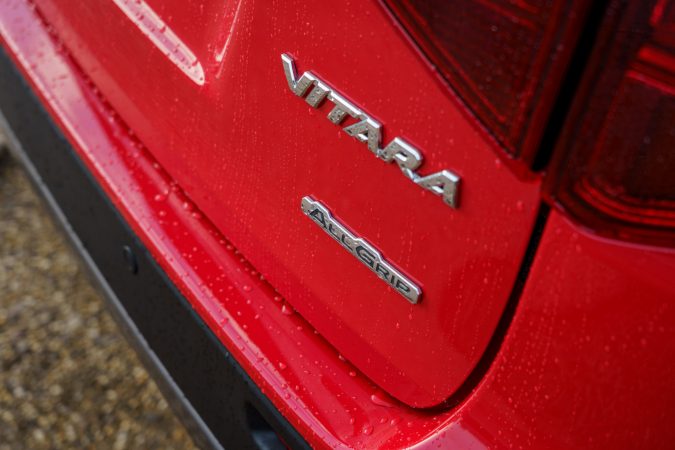 Verdict
As we alluded to earlier, this car doesn't have anything flashy going on. It is good old engineering and reliability at work that allows it to consistently punch well above its weight in different scenarios.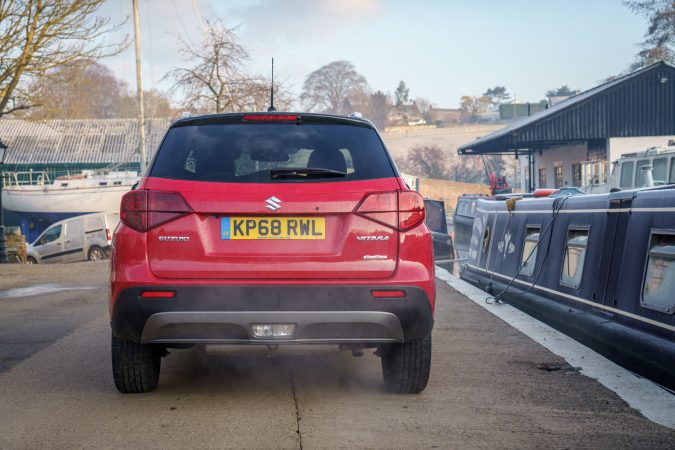 It might not be a pin-up model but it is very satisfying to own and drive on a day to day basis. This is a very practical SUV and gets our seal of approval.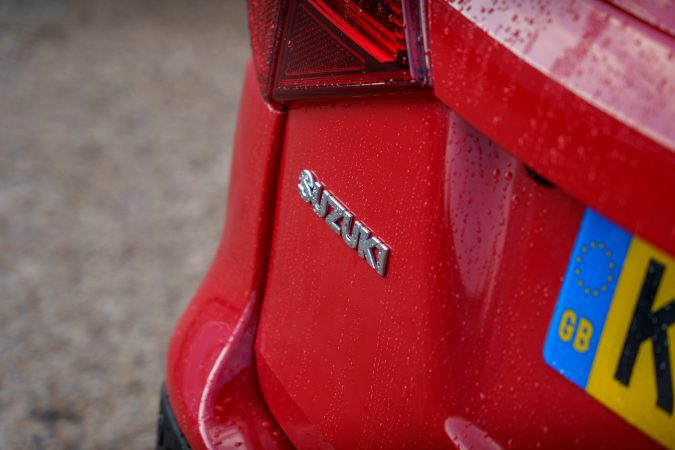 Specification
2019 Suzuki Vitara 1.4-Litre Specs

Price: £24,299
Engine: 1.4-litre turbocharged BoosterJet engine
Power: 140 bhp
Torque: 220 Nm
Transmission: 6-speed Manual
0-62mph:  10.2 seconds
Top speed: 124 mph
Weight: 1240 kg
Economy combined:  46.3 mpg
CO2: 139 g/km