Toyota Corolla Excel Hybrid 5dr 2.0 Review
A lot of manufacturers are quickly ditching diesels in favour of hybrids and full EVs, and Toyota is certainly one of them. The Japanese manufacturer has never been much of a fan of diesels, but they've certainly given us plenty of offerings in the hybrid sector. The Toyota Corolla Hybrid is their latest creation, mixing a practical hatchback with an efficient hybrid powertrain. We were lucky to have one for a short test, and here is what we thought about it.
What is the Corolla Hybrid all about?
If you stop and really think about it, hybrids make a lot of sense at the moment. As we're shifting the automotive world towards fully electric automobiles, we're going to need time to adapt. Diesels are definitely on their way out, and petrol-powered hybrids seem to be the answer. Toyota has been saying this for years of course, but the stigma and the image associated with a Prius has put off a lot of potential new owners. This is where the Corolla comes in to change all of that.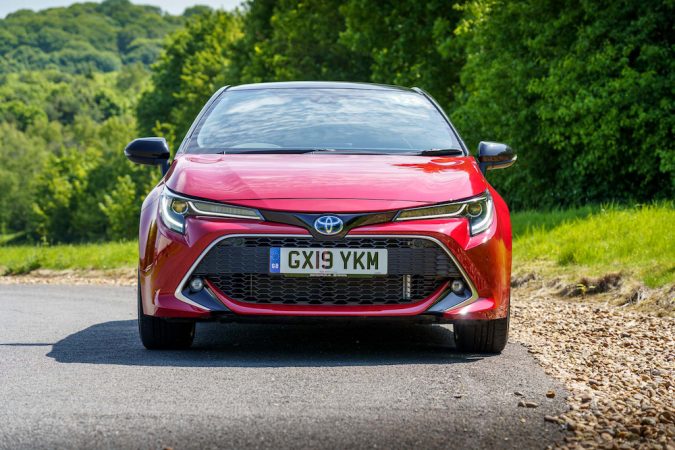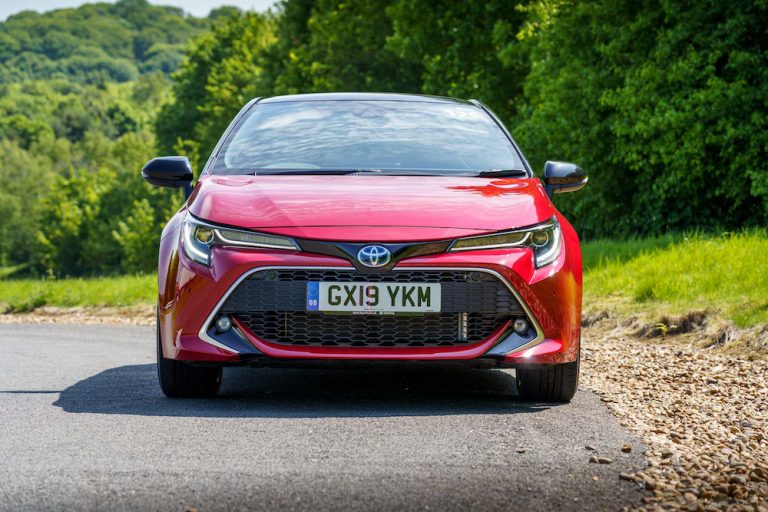 Built on the current-gen Toyota Corolla, it's a car which replaces the Auris, one of Toyota's best-selling cars in Europe. The Auris was a great car, but it wasn't fun or exciting. People bought one because it was a good car, not because they cared that much about driving it. As similar as the new Corolla seems to be, I think it's probably one of Toyota's greatest cars they make at the moment.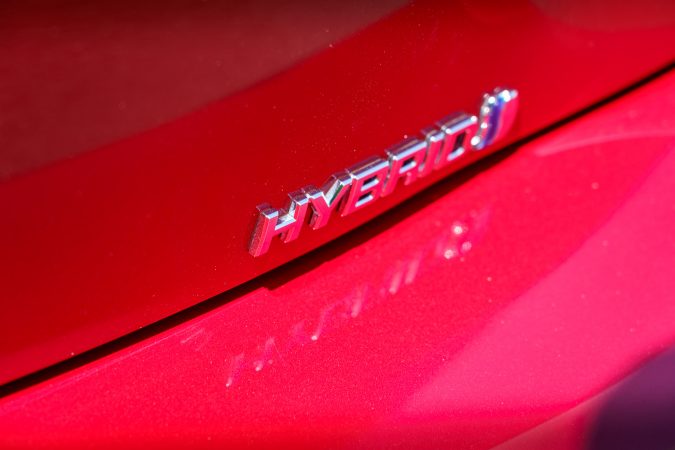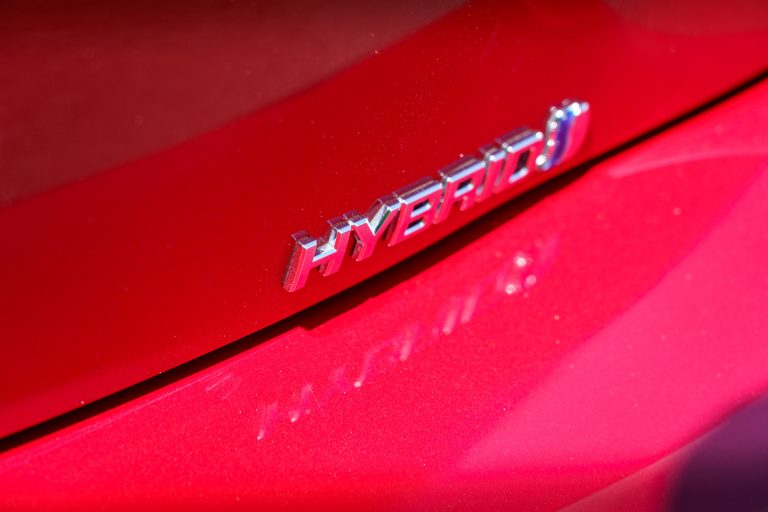 Let's start with the way it looks since it's pretty obvious this is a handsome car. I know the words handsome and Corolla don't belong in the same sentence together, but this is genuinely the best-looking Corolla to date. Look at all those sharp angles and creases. It's like a small Lexus only way cooler. I love how they were able to go crazy with the design but still make it seem somewhat conventional. Unlike the Prius, they didn't try to make it as 'cute' and 'eco-friendly' as possible, at least from the outside, hence why it looks so incredible. It's just a brilliant-looking ordinary car that masks the fact that it's a hybrid rather well.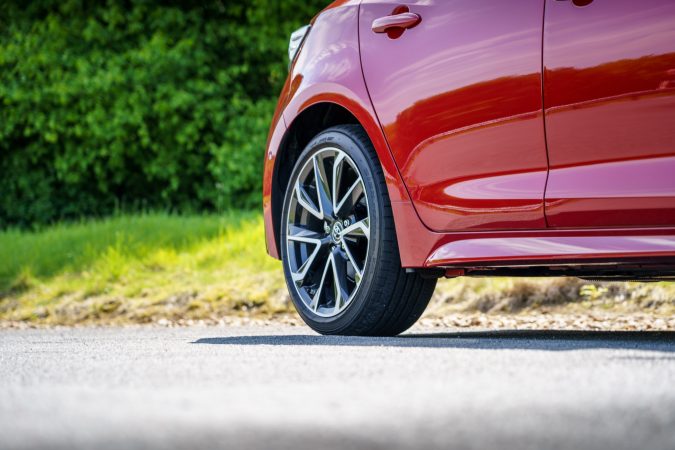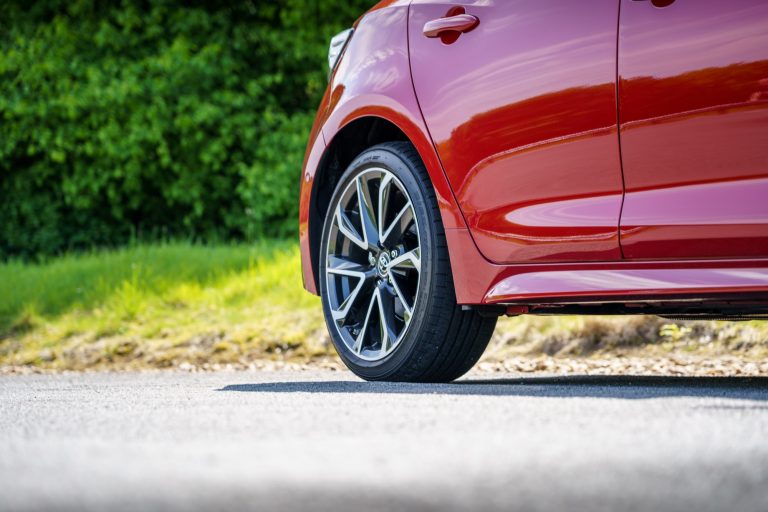 Speaking of hybrid, let's cover the powertrain. The flagship hybrid model I drove uses a 2.0-litre four-cylinder engine in conjunction with an electric motor to produce 178 horsepower and 189 Nm of torque. Power is sent to the front wheels through a continuously variable gearbox. The sprint to 62 mph takes 7.9 seconds and flat out it'll stop accelerating at the 112 mph mark.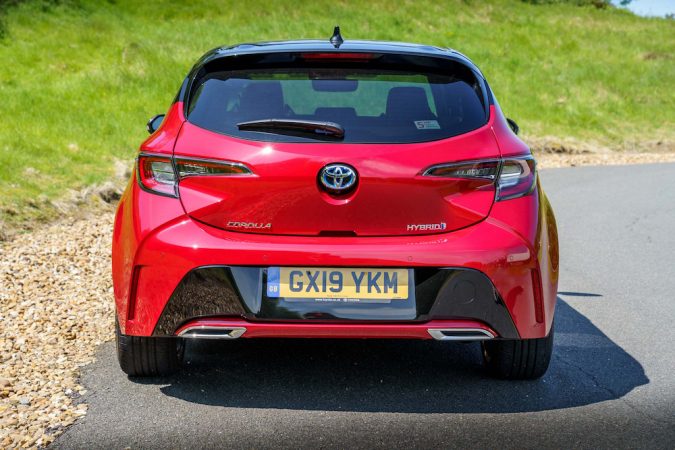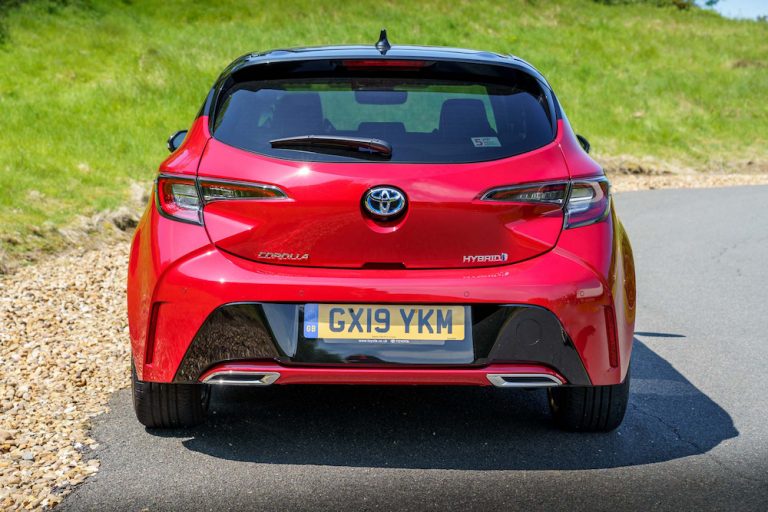 How does it drive?
If you're not expecting a super-sharp driving experience, then it drives absolutely fine. You might even call it moderately fun. The steering wheel is light and precise, and the chassis is quite nimble given that this isn't a performance hatchback. It won't impress you but it won't disappoint you either. Driving it is not a chore, and that's the best compliment you can give a hybrid of this type.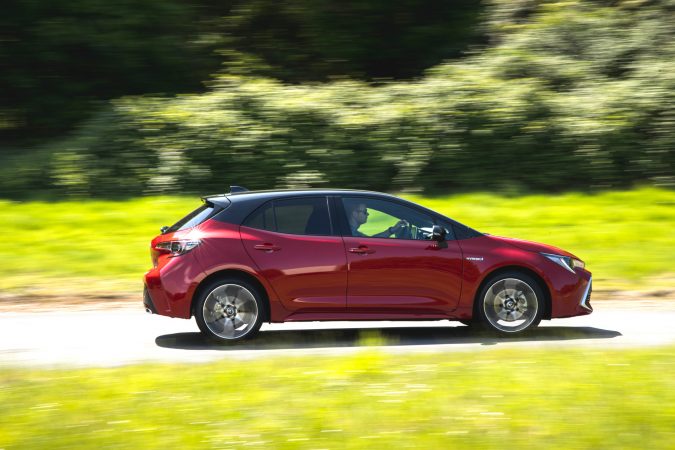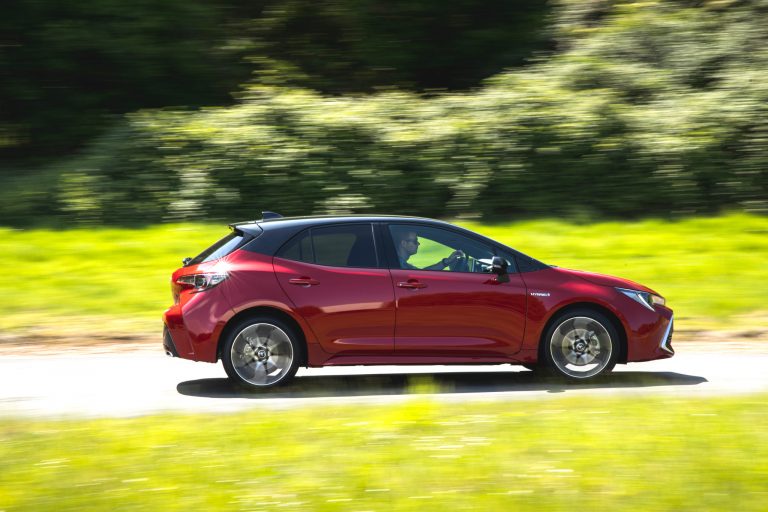 The standout feature has to be the amount of front-end grip present. Although FWD cars tend to understeer, the Corolla's grip limit is unnaturally high. The short wheelbase helps with agility too, so you never feel like you're driving a clumsy box on wheels.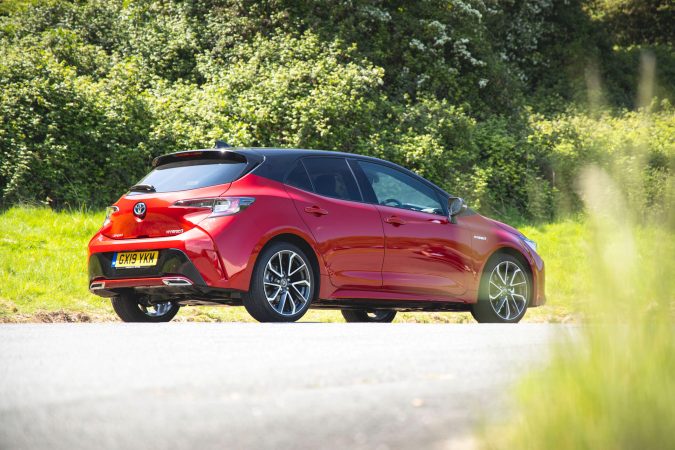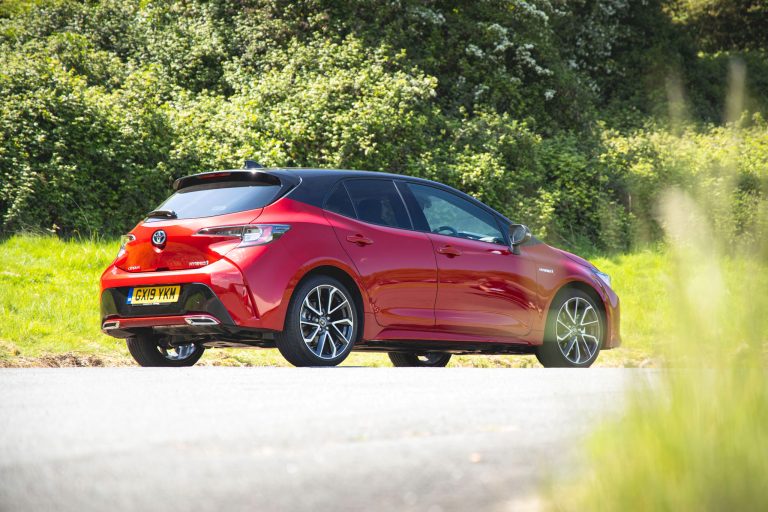 I love the fact that it feels like a normal car and not like a futuristic hybrid. I know that doesn't make a lot of sense, but if you've ever driven any of the first-gen hybrids you'll know what I'm talking about. The Corolla feels great, there is lots of fun to be had and no journeys won't be much bother either.
What is it like inside?
It's a Toyota, so it shouldn't come as a surprise that the answer is 'overwhelmingly good'. The fit and finish is better than anything else on the market, with Lexus levels of build quality. Putting together a cabin with nice materials would have been sufficient enough, but Toyota has gone even further than that. They've redesigned most of the elements to make it as fresh and new as possible, and the end result speaks for itself.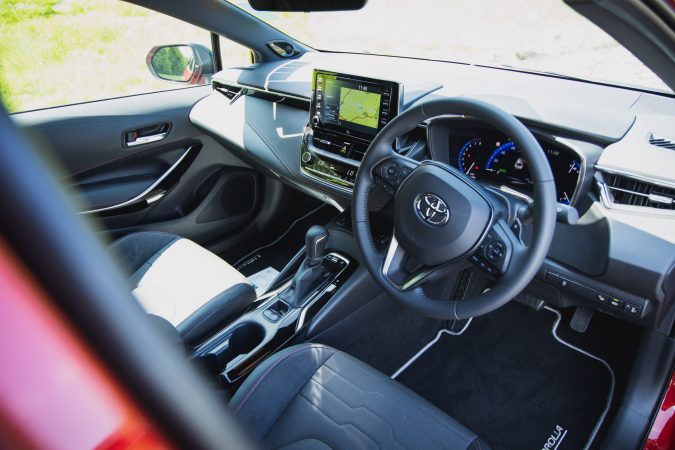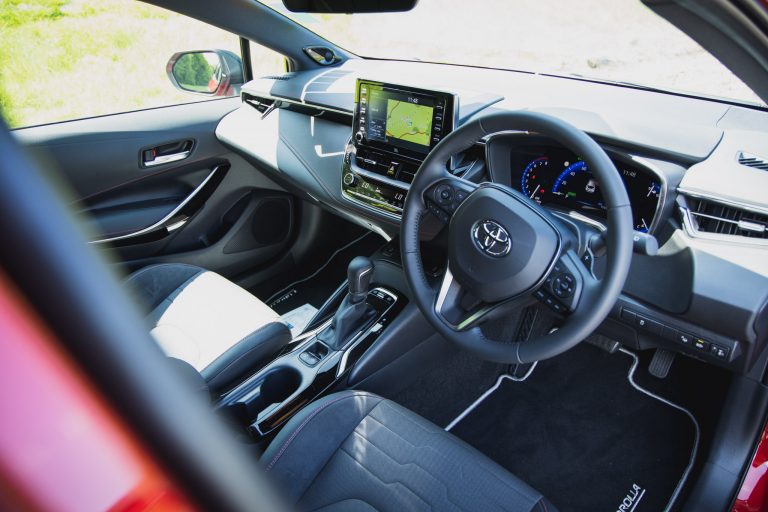 The steering wheel feels particularly pleasant, and so do the seats. I'm a big fan of the instrument cluster as well, but the infotainment screen, as great as it is, feels like a bit of an afterthought. The way they've mounted it on top of the dash is similar to what Mercedes has done in the last-gen A-Class. It's not a deal-breaker but I feel like they could have come up with a better solution.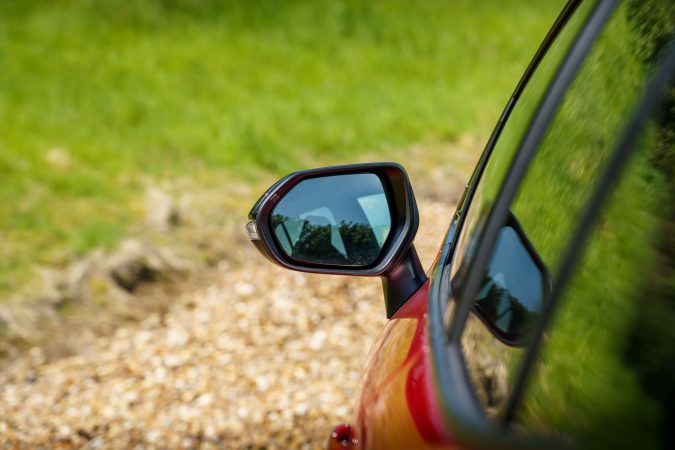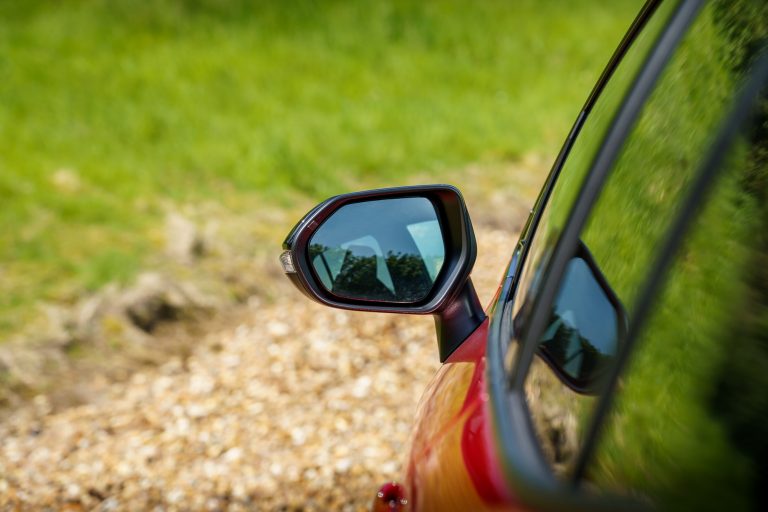 Why do manufacturers still insist on having these large, quite clunky gear levers instead of buttons or even a small knob like you get in a Merc or a BMW? Apart from that, the cabin deserves nothing but praise in every regard.
The experience
It comes down to whether you want a diesel hatchback or a hybrid. If you want something environmentally friendly which is also probably going to end up costing you less long-term, then the Corolla Hybrid is the obvious choice. It's as fun to drive as a Golf TDI, and slightly quicker too. Plus, the fact that it comes with Toyota reliability and their excellent warranty/customer service makes the choice a no-brainer.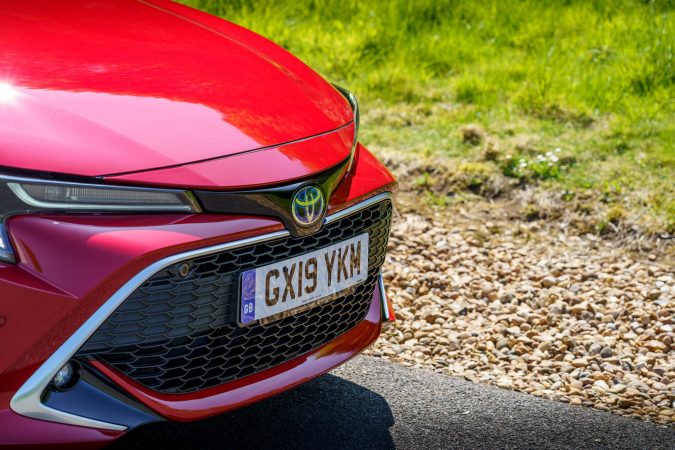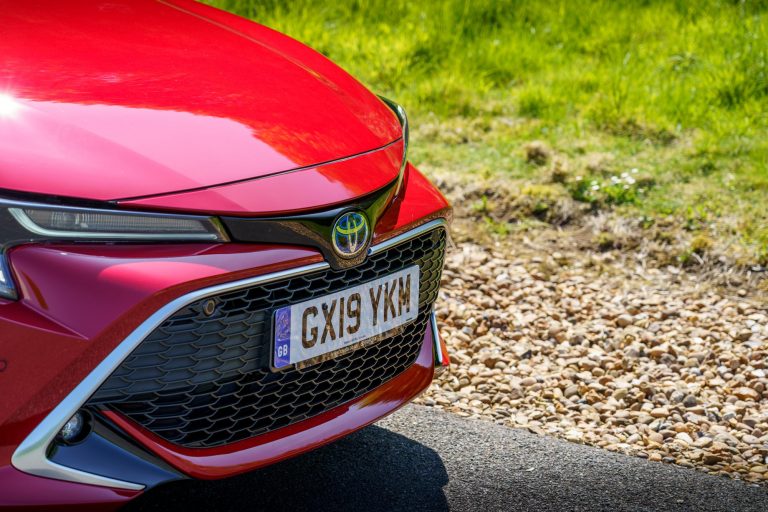 Toyota Corolla Excel Hybrid 5dr 2.0 Cost
The OTR base price of £29,075 makes this a rather costly proposition, but then again, it is a hybrid. A hybrid which is capable of returning 60.6 mpg on the combined WLTP cycle. In terms of maintenance, it's probably going to cost you less than the equivalent diesel too, so it's a win-win.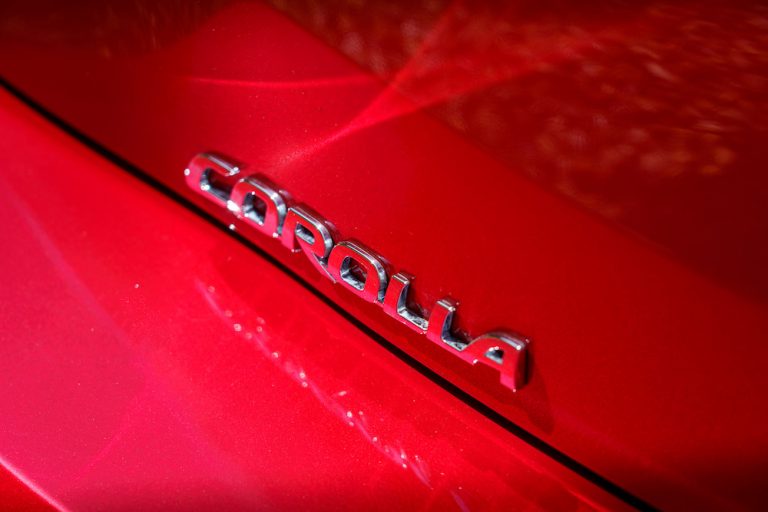 Verdict
Unless you're deterred by the Toyota badge and insist on driving a German car, you should at least give the Corolla Hybrid a try and see how you like. It just might change your mind, especially it's exterior.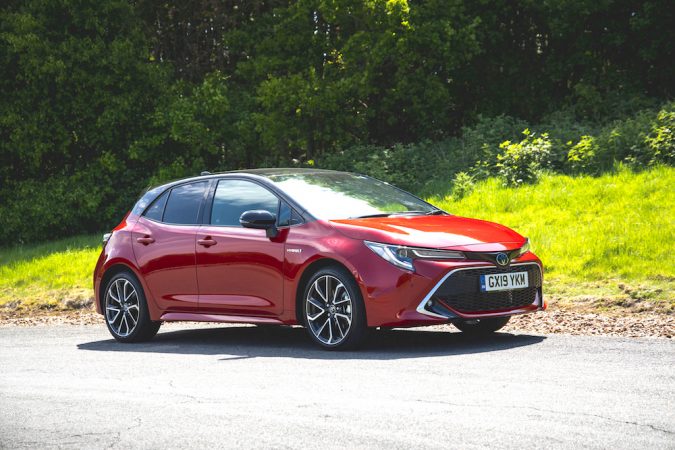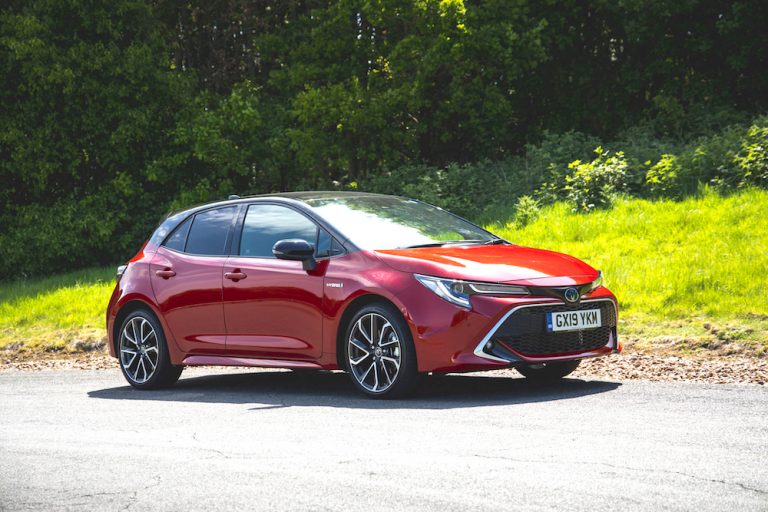 Specification
Toyota Corolla Excel Hybrid 5dr 2.0 Specs
Price: £29,075
Engine: 2.0-litre four-cylinder coupled with an electric motor
Power: 178 bhp
Torque: 189 Nm
Transmission: CVT
0-62mph:  7.9 seconds
Top speed: 112 mph
Weight: 1,340
Economy combined:  50.4-60.6 mpg
CO2: 89 g/km