2019 Vauxhall Vivaro Life Review
The 2019 Vauxhall Vivaro Life is the perfect manifestation of the phrase "more than meets the eye". It is rather unassuming in approach but dig deeper and you will find that it is quite a significant car. It is the people carrier that stands between the Ford Transit and total monopoly in this segment. I got a chance to have a closer look at what is a significant car for the British motor industry and here are my impressions.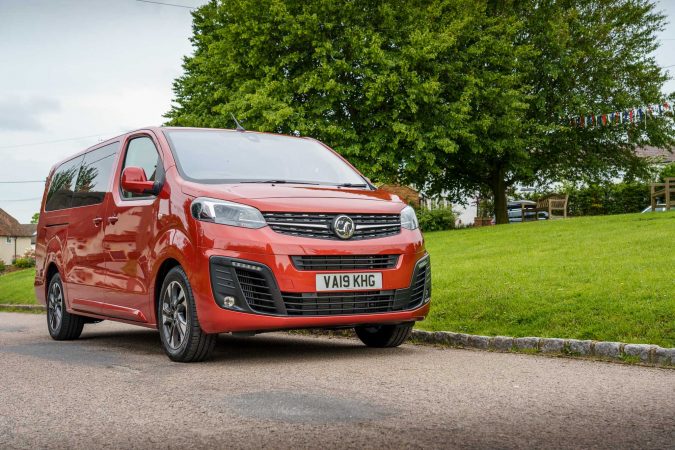 What is the 2019 Vauxhall Vivaro Life about?
Vauxhall was recently purchased by PSA Group and their French influence can be clearly seen in the design of the 2019 Vauxhall Vivaro Life. It is quite difficult, almost impossible to make a people carrier look good but Vauxhall has done the best they could. It does away with the eyesore of a design approach of the last Vivaro and uses an approach that is reminiscent of Peugeots and Citreons of the past. The designers of this car have accepted the fact that the boxy shape of a people carrier is inherently difficult to work with. That has resulted in a minimalistic approach which makes the 2019 Vauxhall Vivaro Life as good-looking as a people carrier can be.
The looks send a clear message that Vauxhall has concentrated their efforts where it matters and that is evident from the engine. You get a choice of either a 1.5-litre or a 2.0-litre diesel engine. The 1.5-litre engine is mated to a six-speed manual while the one that I got to drive on the Elite trim vehicle had the 2.0-litre engine mated to an eight-speed automatic gearbox.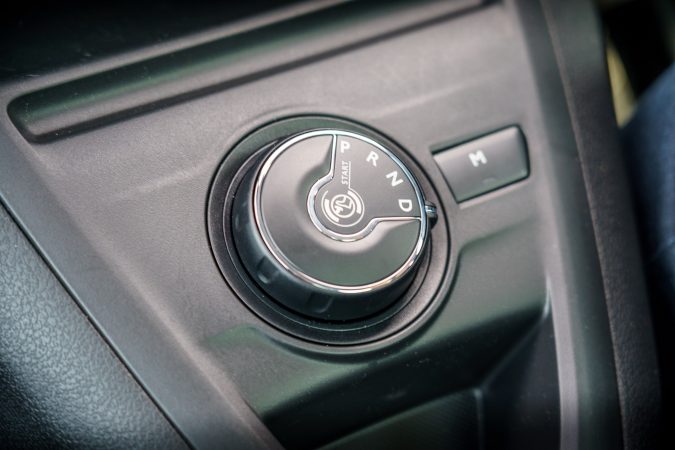 The engine feels more than adequate to handle any scenario a people carrier might face. The top of the line Vivaro life produces 178 bhp of power at 3500rpm and 400Nm of torque at 2,000rpm both of which are very respectable figures. It tops out at a measly 106 MPH but you have to keep in mind that this is a practical machine meant to efficiently carry a lot of people or luggage and from that standpoint is quick enough. 0-60 is achieved in a cool 10.4 seconds while combined fuel economy is 40.6 mpg and CO2 emissions of 151 g/km are impressive too. It can carry a payload of 1,110 kg, roof load of 170 kg, and a trailer load of 1,500 kg all of which are good numbers.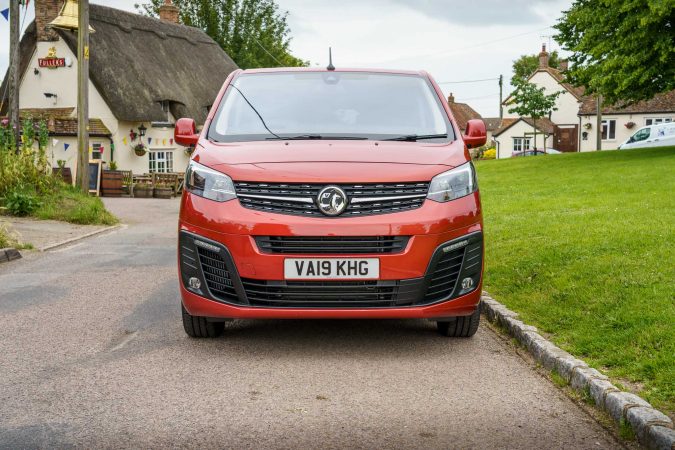 How does it drive?
I have never been a great fan of how people carriers and vans handle in general but the 2019 Vauxhall Vivaro Life is the closest I have come to an enjoyable driving experience in this segment, it feels more SUV-like, than van-like. It offers front-wheel drive and that combined with Vauxhall's IntelliGrip system, makes for a safe and stable experience behind the wheels.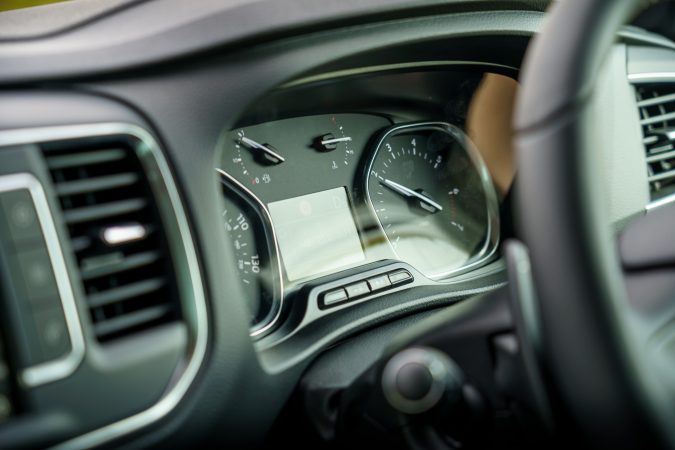 You have to keep in mind that the inherent design of a people carrier causes the centre of gravity to be quite high up and that can make it quite unstable if driven harshly. Under normal driving conditions, the Vauxhall's IntelliGrip system drives quite well and will prove useful when you experience bad weather on the roads.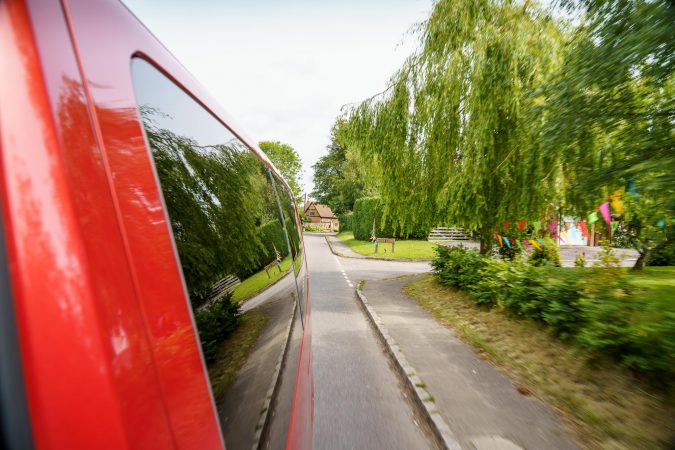 As long as you do not push this car to its limits, it responds quite well to steering input and stays quite planted. The 2019 Vauxhall Vivaro Life features a new chassis and that has improved its stability a lot. Overall I was very satisfied with how the 2019 Vauxhall Vivaro Life feels from the driver's seat. Drivers even with little experience should be able to cope with this big vehicle without, much practice.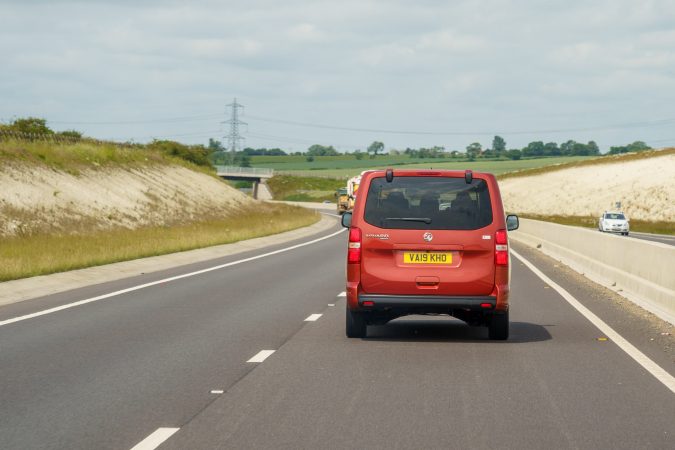 The ride quality has also improved a lot. We tested the 2019 Vauxhall Vivaro Life with just two people and the vehicle felt very light and responsive. Fully loaded though, the 2019 Vauxhall Vivaro Life is built to carry weight. 7 people can travel in a surprisingly comfortable manner in this van-based people carrier.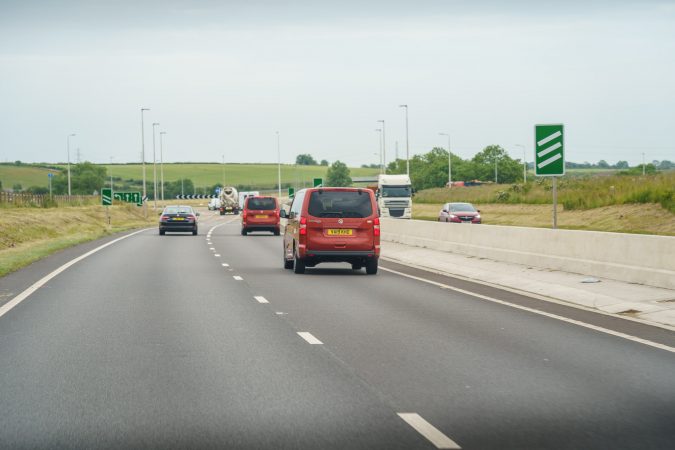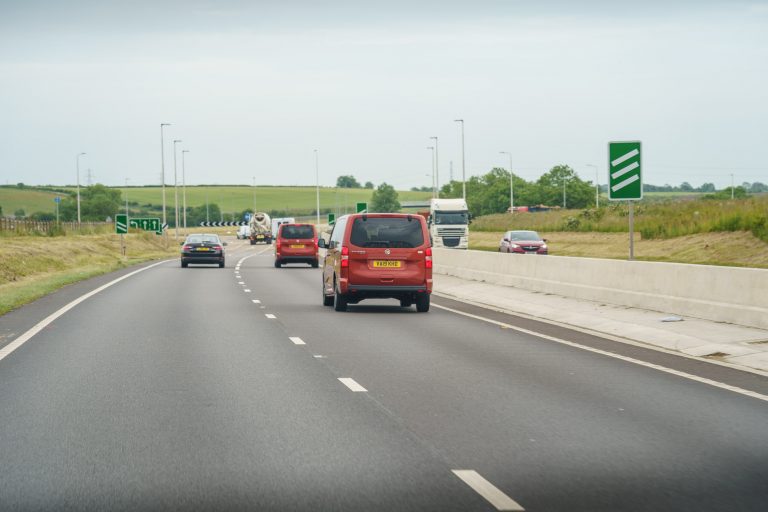 What is it like inside?
The biggest change in the 2019 Vauxhall Vivaro Life is its approach to the interior. Unlike in the past where the interior of people-carriers where ill-equipped, this one is surprisingly well-equipped with features you would never expect from a people carrier. The top of the line version comes with leather-trimmed, electric massage seats in the front and a panoramic roof. All the seats are surprisingly comfy and the optional foldable table and rotatable middle row of seat add a surprising level of luxuriousness to the interior.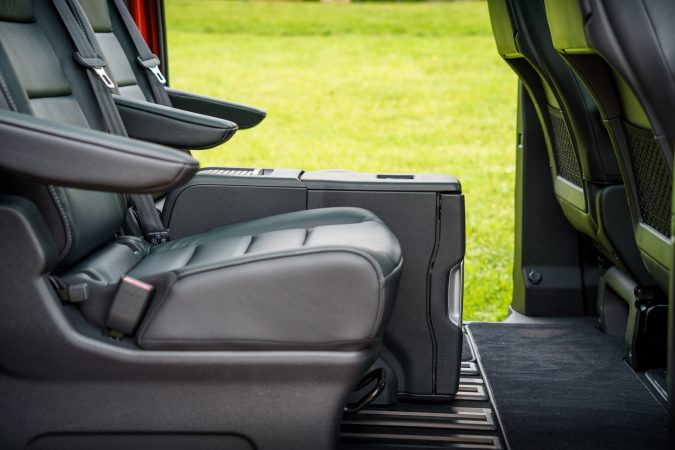 The infotainment system is another area where the PSA Group's ownership has paid dividends. The touchscreen centre display is crisp and clearly derived from the Peugeot line-up. The HUD is quite useful and well placed and overall, it gives the impression of being quite premium. The 180° rear camera is also a useful touch and the plethora of safety features make this people carrier quite reassuring to drive and travel in.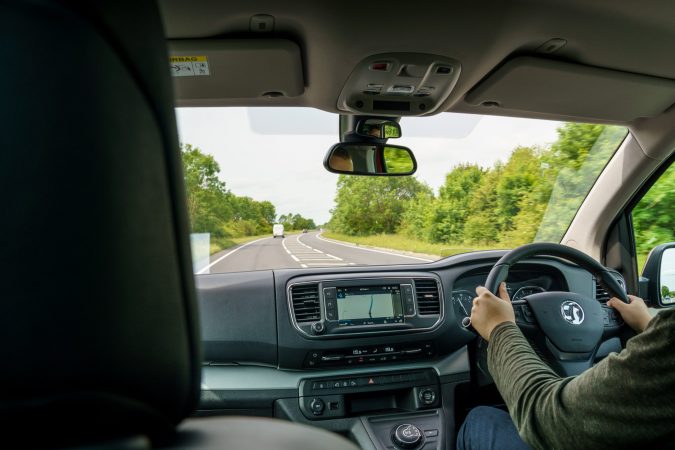 The legroom and headroom are fantastic and even with seven people and a bit of luggage, it does not feel cramped at all. Vauxhall has done a great job of improving the ride experience without compromising on the practicality which is a great achievement.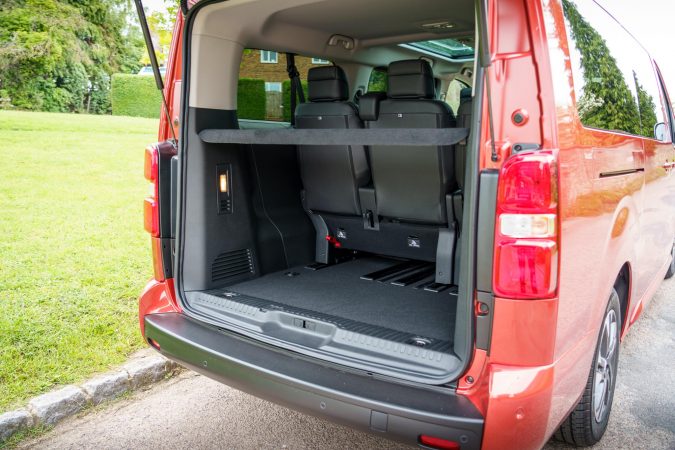 The sliding doors are electrically operated and can be opened in seconds which is again a convenient feature. Overall, the inside of the 2019 Vauxhall Vivaro Life is a nice place to be in.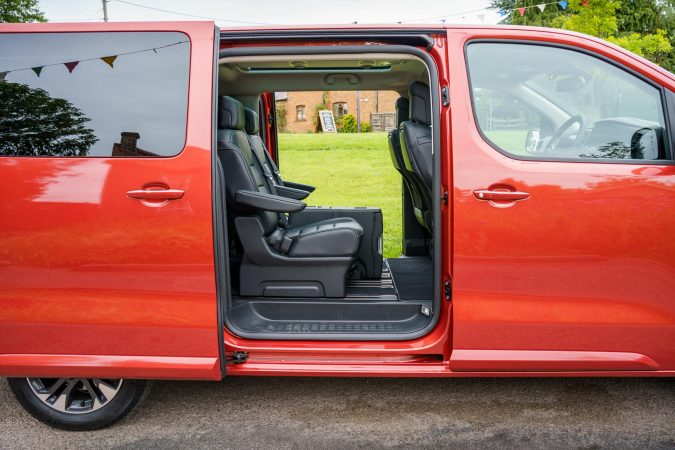 The experience
Vans and people-carriers have often been the butt of jokes for the way they look and drive but the 2019 Vauxhall Vivaro Life is a people carrier that even car enthusiasts will enjoy driving. To be honest, I was expecting this test to be a bit archaic but it turned out to be surprisingly fun. The 2019 Vauxhall Vivaro Life comes with a lot of unexpected goodies while also improving its practicality and usability as a people carrier.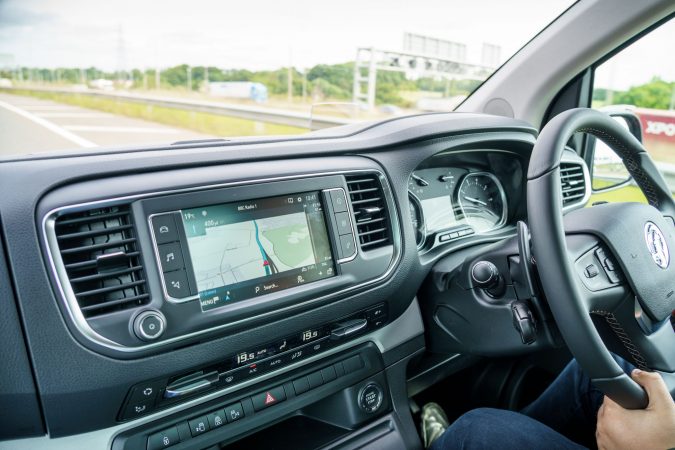 2019 Vauxhall Vivaro Life Cost
The top of the line 2019 Vauxhall Vivaro Life Elite costs £42,420 while the optional rotating seats and folding table take the price up to £45,310. Either way, it is quite a value for money proposition and its long service period of 30,000 miles and a decent fuel economy makes it quite affordable to run in the long term. Are the optional extras worth it? If you are looking for a modular interior that can be manoeuvred around to fit different needs then yes it is. If you plan to just transport people, the bog standard version will give you no complaints.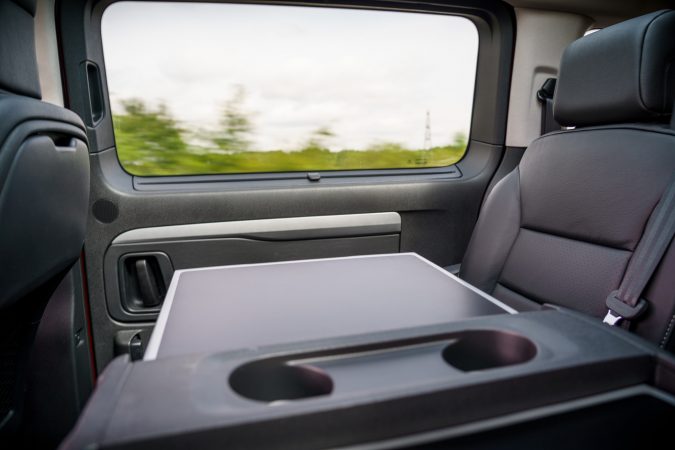 Verdict
It was high time the people-carrier segment saw some competition and in the 2019 Vauxhall Vivaro Life, we have that now. It ticks all the right boxes, offers plenty of unexpected goodies and does so without compromising on its primary objective of being a people carrier. All while giving a boost to the British motor industry. What more can you ask of a people carrier?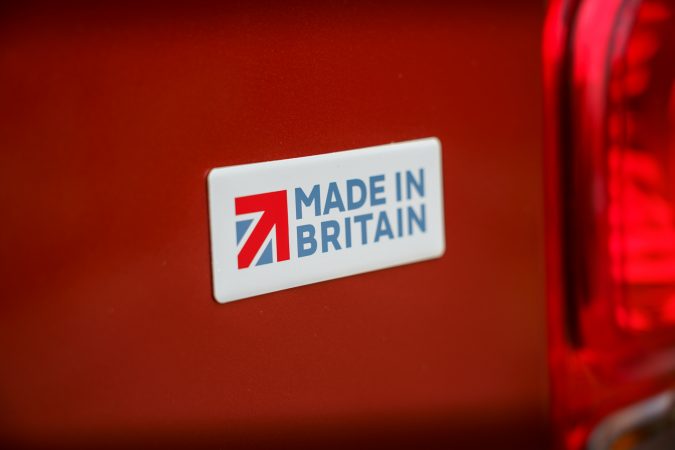 Specification
2019 Vauxhall Vivaro Life Elite Specs
Price: £42,420
Engine: 2.0-litre Turbo Diesel
Power: 178 bhp
Torque: 400 Nm
Transmission: 8-speed automatic
0-62mph:  10.4 seconds
Top speed: 106 mph
Weight: 1,990 kg
Economy combined:  40.6 mpg
CO2: 151g/km