2019 Volkswagen Amarok Highline Review
We recently test drove the latest VW Amarok in Highline trim level and here are our impressions of it.
What is the Volkswagen Amarok Highline all about?
Pickups aren't for everyone. If we're completely honest, pickups are a niche market, or at least they're supposed to be. Very few people have a need for a massive cargo bay or immense loading capacity, but modern pickups are so refined and civilised they make decent daily drivers too. Out of a dozen great pickup trucks currently on the market, it's the VW Amarok which sticks out the most. I don't know whether it's the badge or the way it looks, but there's something about it which makes it more attractive to potential buyers than all of its rivals.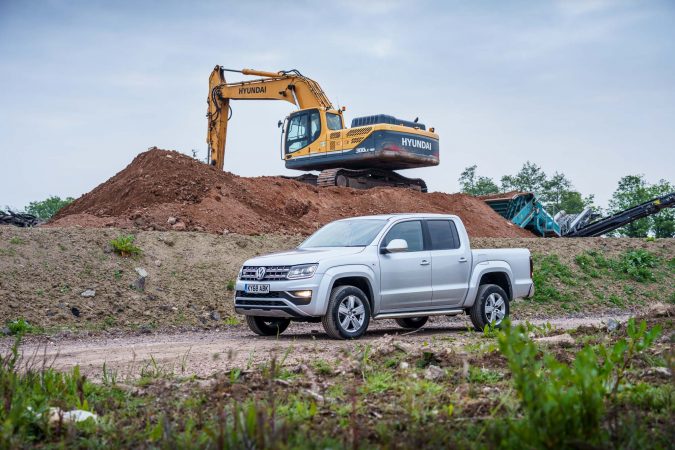 It could very well be because of the way it looks. It's obviously a pickup truck, there's no avoiding that, but the front fascia is distinctly VW. But it behaves very differently. The Amarok is a proper body-on-frame (ladder frame) pickup truck, so it's more than capable of fulfilling its role as a workhorse should you need it to.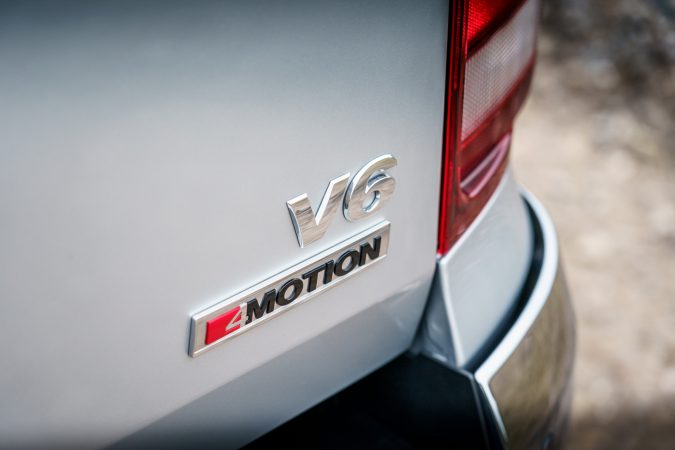 Unlike modern unibody SUVs, the Amarok has massive payload capacity and it can tow up to 3.1 tonnes on its mounted hitch. In reality, it can pull 3.5 tonnes quite comfortably, but VW engineers decided to play it safe and restrict that figure to 3.1 tonnes.
To tow that much weight you obviously need a powerful engine, which the Amarok has. The trusty 3.0-litre TDI V6 with 258 horsepower and 580 Nm of torque is the most potent engine the Amarok comes with, and it's an absolute gem of an engine. Power is sent to all four wheels through a permanent 4×4 system, as well as an eight-speed automatic gearbox.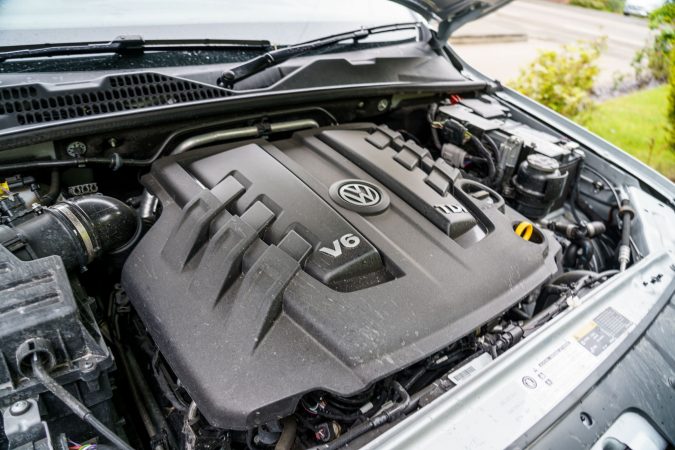 As for performance, the V6 TDI is on another level compared to most other diesel pickup trucks. The sprint to 62 mph takes just 7.4 seconds and flat out it will do 127 mph. To put things into perspective, consider that an Mk V Golf GTI from just ten years ago needs 6.8 seconds to get to 62 mph. Without any payload, the Amarok feels properly rapid.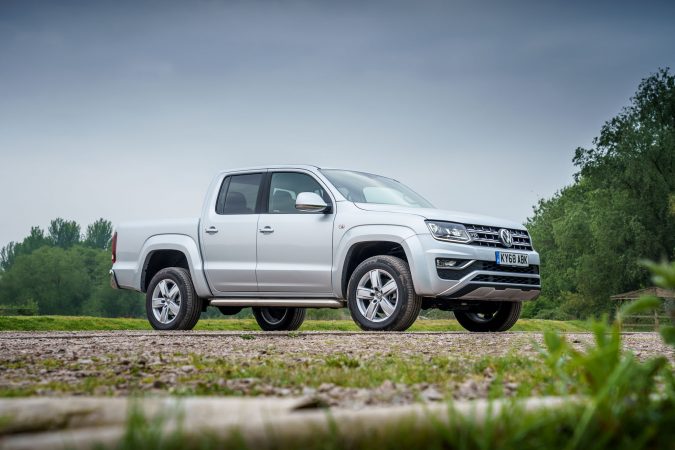 How does it drive?
Like I already said, it's fast in a straight line, but straight-line speed will only get you so far. Engineers over at VW worked hard to make the new Amarok drive as civilised and smooth as possible, and they've done an amazing job. For starters, it doesn't feel like a van or a truck. It's more similar to a big SUV. All of the controls do exactly what you think they should, and there are no weird surprises in terms of excessive body roll or understeer.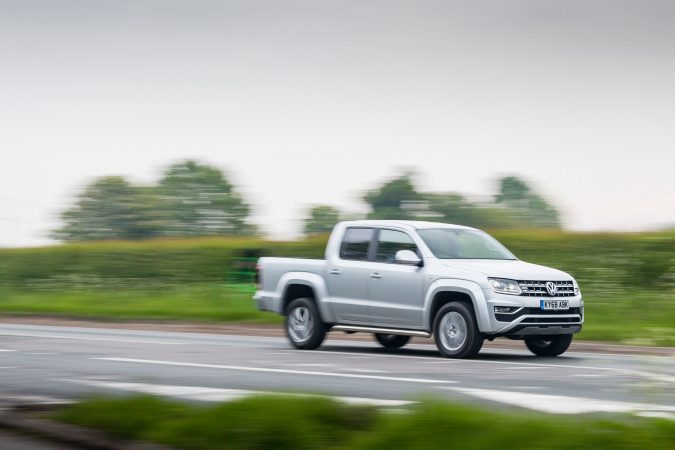 The Amarok feels very light to drive from the drivers perspective. The steering setup feels almost city car like, it is so easy to steer this large truck in any environment and I assume once you have a load on the back it is just as easy too. The down side is of course you never really know how much grip the car has in the corners, but you won't be pushing this pick up that hard of course.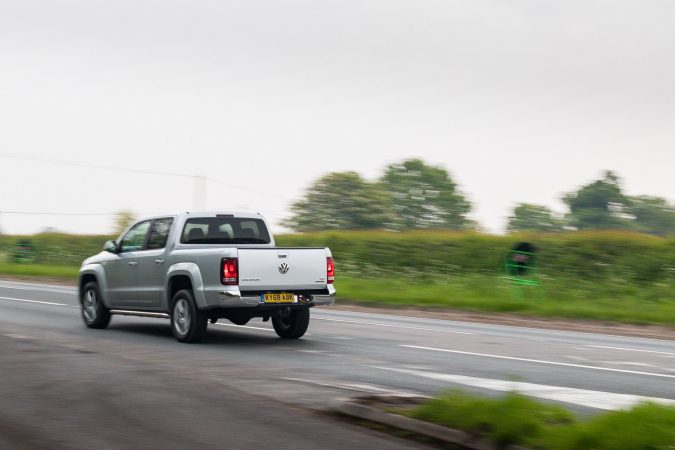 What is it like inside?
If I had to use just two words to describe the cabin I'd use durable and robust. Some of the plastics are cheap and coarse to the touch, but everything feels like it was made to last and withstand the test of time. More importantly, I think a team of professional boxers can have a fight inside the car and nothing would break or become loose. That's typical VW build quality for you.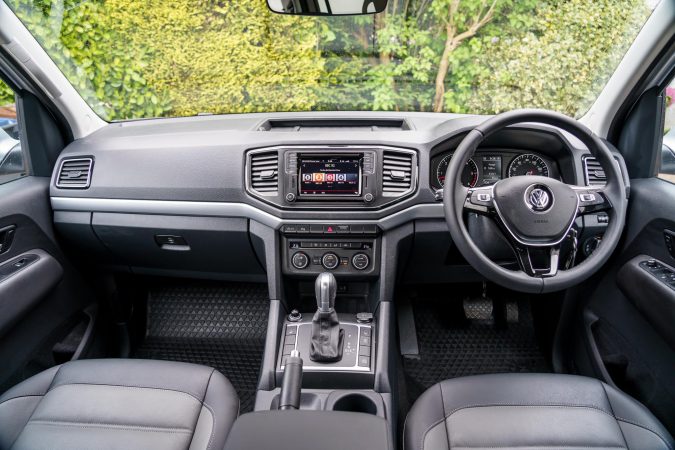 I don't have any major complaints as the seats were good and the infotainment screen was brilliant, but I do wish there was just a tiny bit more rear legroom for second row passengers. To do that they would have had to sacrifice payload capacity though, so I can't blame them. I especially loved the heated front seats and the winter pack our truck came equipped with.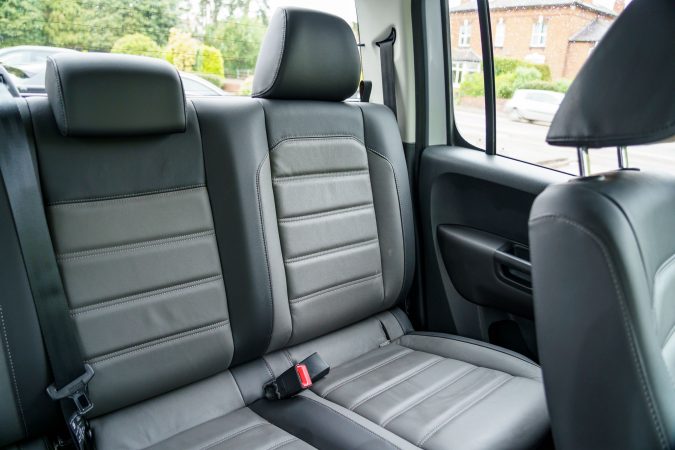 The experience
It's a pickup truck which doesn't make you regret buying a pickup truck. It's refined, the cabin is relatively luxurious, there's very little road noise or wind noise, and it's actually a good-looking vehicle. I can see why you'd get one of these as a daily driver even if you don't need to use its utilitarian side quite often. It's just a brilliant car, end of.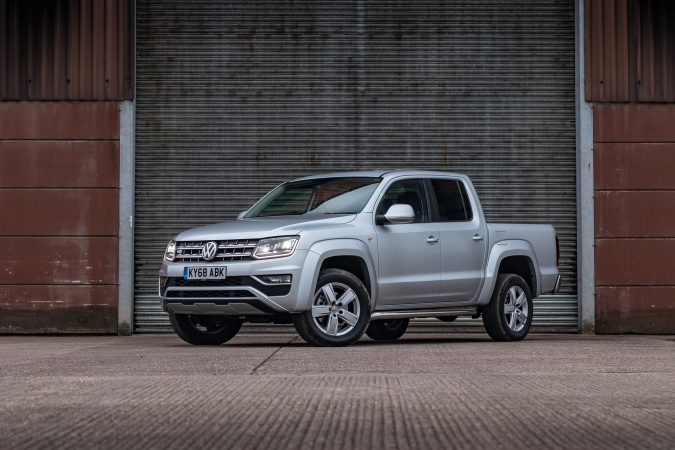 2019 Volkswagen Amarok Highline Cost
The OTR price of £34,845 makes it one of the costlier pickup trucks on the market, but you get what you pay for with the more premium Highline trim. You're not just paying for the badge, but for the associated VW quality and reliability. Careful on the options though, as prices can skyrocket without much warning. Our car, equipped with some optional extras like a towbar, the discover navigation media system, and a number of other things, came in at £41,814.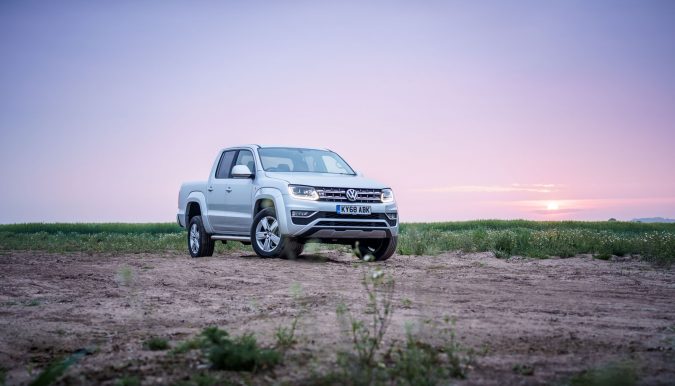 Verdict
Should you buy a VW Amarok? If you're in the market for a premium pickup truck then absolutely. If you want a large VW, but don't really need to carry a big payload, then I'd say go for the Touareg and don't look back. They're that much more luxurious and civilized. On the whole though, the Amarok is probably my favourite pickup at the moment.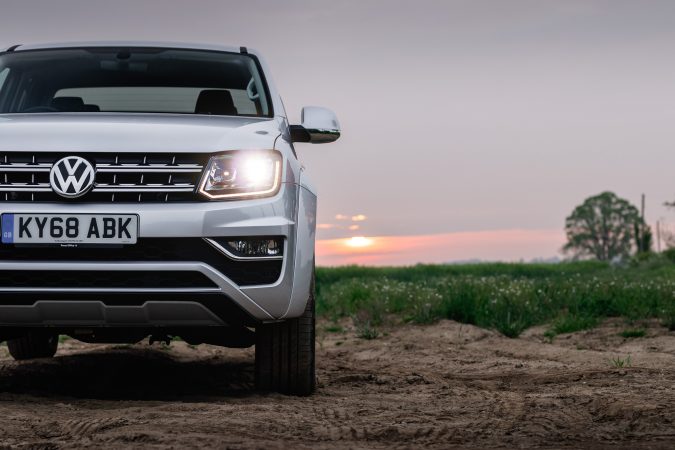 Specification
2019 Volkswagen Amarok Highline Specs
Price: £41,814
Engine: 3.0-litre turbocharged V6 diesel
Power: 258bhp
Torque: 580 Nm
Transmission: eight-speed auto
0-62mph:  7.4 seconds
Top speed: 127 mph
Weight: 1,873 kg
Economy combined:  33.6 mpg
CO2: 212 g/km
To see more pictures of the pickup take a look at the gallery.