It's no secret that the e-tron GT shares much of its origins with the Porsche Taycan, its sibling under the Volkswagen overlords. While they may share the same mother, both have been raised under very different training regimes. The Taycan has been tuned to be uber-sporty, while Audi is taking a more relaxed, grand tourer approach with the e-tron GT… As its name might suggest.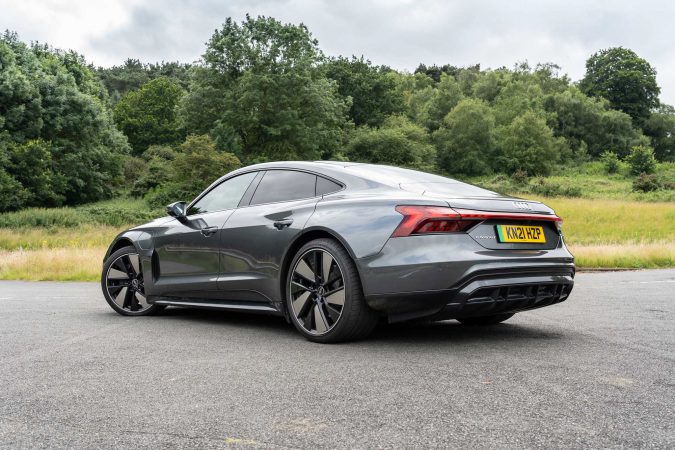 But that doesn't mean that it lacks any poke, and it certainly has more to give than outright pace. The e-tron GT is refined to a T, with luxury presented to you first and foremost, only one step below a Bentley. Yet, it's practical, easy to live with, incredibly comfortable, and amazes you with all the nerdy tech that you'd find in a sci-fi flick. Even Tony Stark has one, so why shouldn't you?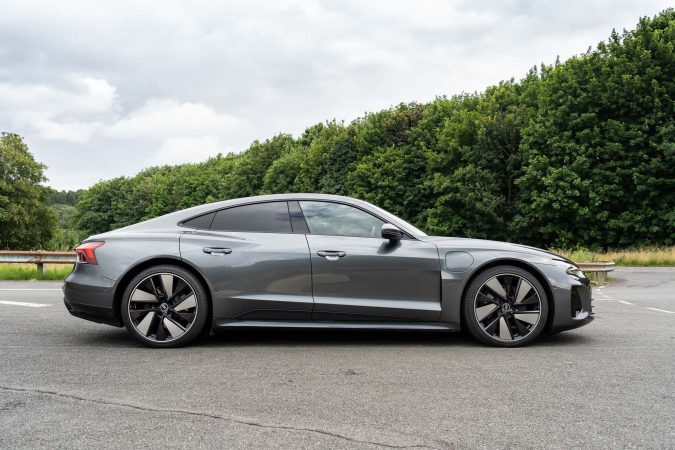 What Is The Audi e-tron GT About?
Before we get to anything else, we have to talk about looks, because my goodness did Audi have a masterstroke on their hands. The e-tron GT is hands down one of the best looking cars ever made. It's typically Bauhaus – minimalistic, clean, pure, simple, and uninterrupted in its appearance. The curvature flows seamlessly from one end to the next, as it tapers curvaceously around the back.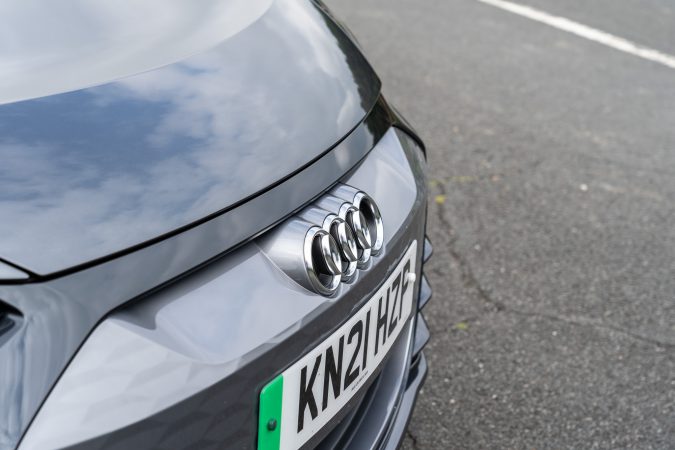 It might not have the flair of something Italian, but it surely catches stares as any spaceship would. With Audi's glitzy LED lights dancing about, it really starts to look like a UFO. Being electric, a lot of the mass is centred down low, and this is reflected here, as it squats onto the tarmac. Its powerful haunches add tension to the whole design. The e-tron GT is beautiful like a concept car for the road.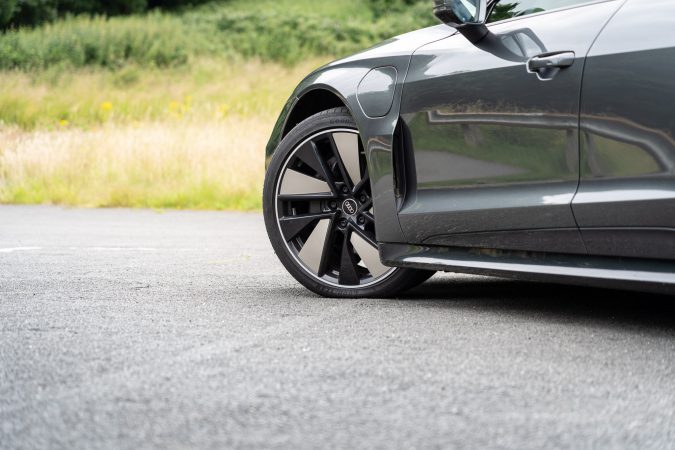 How Does It Drive?
Both the e-tron GT and the Taycan are mightily powerful cars. However, their athleticism is refined for differing audiences. In Audi fashion, we have a full all-wheel-drive Quattro in the form of an electric motor front and rear, mated to a two-speed transmission. In between them is a 93.4kWh battery pack. Altogether, the e-tron GT can muster 476PS (or around 469bhp), and 630Nm of torque.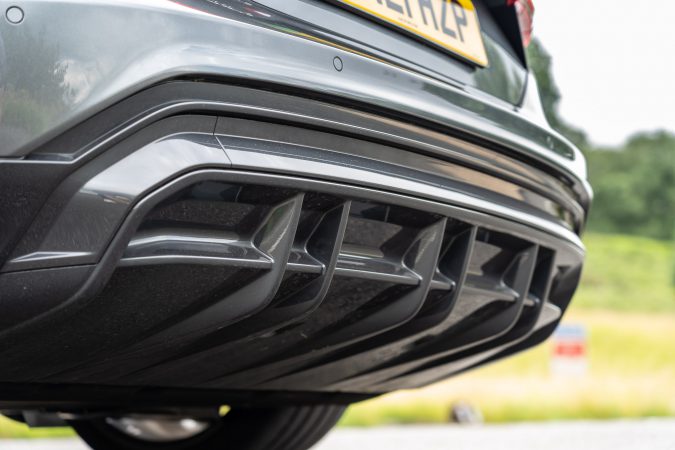 It can go higher, in fact, as a temporary boost it can up the output to 530PS and 640Nm of torque, respectively. On paper then, the e-tron GT can hop from nought to 62mph in just 4.5 seconds (or a sprightlier 4.1 seconds in boost), and onto a top speed of 152mph. Overall, these are impressive figures, despite the e-tron GT's aims at long-distance cruising and grand touring.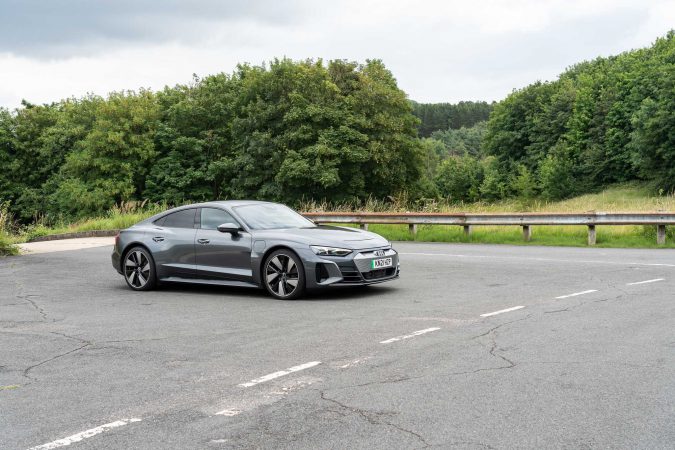 It'll definitely make hopping continents easier, though. The e-tron GT is fast… Very fast. It blitzes anything else you'll encounter on the road, barring only the highest echelons of the supercar ladder. Straight lines are where it shines most, although Audi's finest doesn't shy away from the bends. It handles well, thanks to a combination of rear-wheel steering and a sporty differential.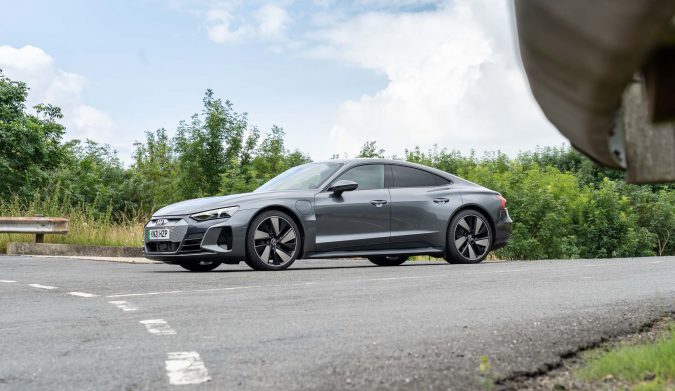 Moreover, you have full electric torque vectoring to give you all that grip, leaping from one corner to the next with ease. It still can't match the Taycan for the sheer dynamic thrill, but then again, no other EV in this class comes close to what Porsche's done. The e-tron GT has pretty good brakes too, made to balance perfectly. It's hard to do this with regenerative braking, but Audi's done well here.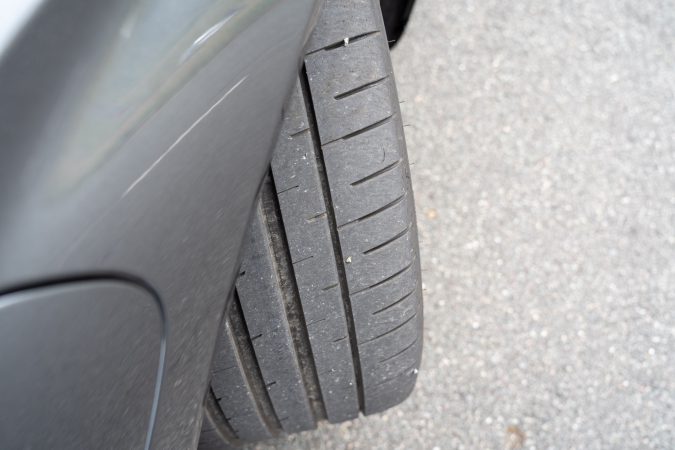 What Is It Like Inside?
If you thought the e-tron GT's bodywork is luscious, then wait until you step inside. You're instantly surrounded by a sea of luxury. The built quality is top-notch; leagues above most other cars in this segment. It truly is an incredible place to be, with the latest and greatest of Audi's tech up front and centre. What else can we say other than how amazing its electronics are to use?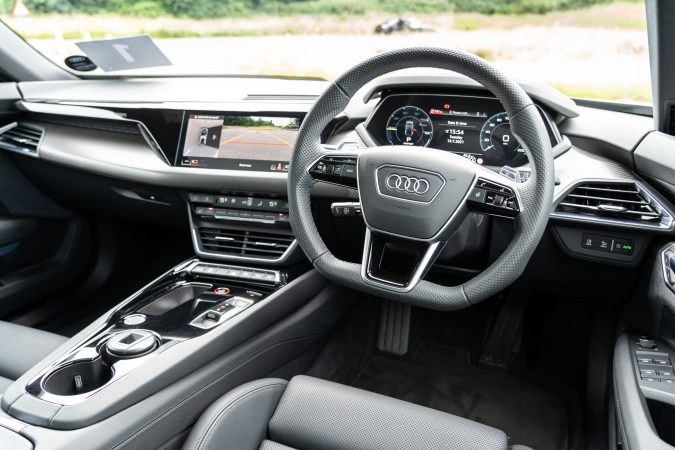 That said, the quality of the cabin shouldn't just end with sensory pleasure. With that in mind, Audi's crafted the interior around the compact packaging of an EV. This has helped to free up a lot of space to make this a truly spacious cockpit. Backseat passengers have loads of legroom, although they may brush the tips of their hair on that sloping roofline. The boot is a tiny bit compromised, owing to how high the rear floor is.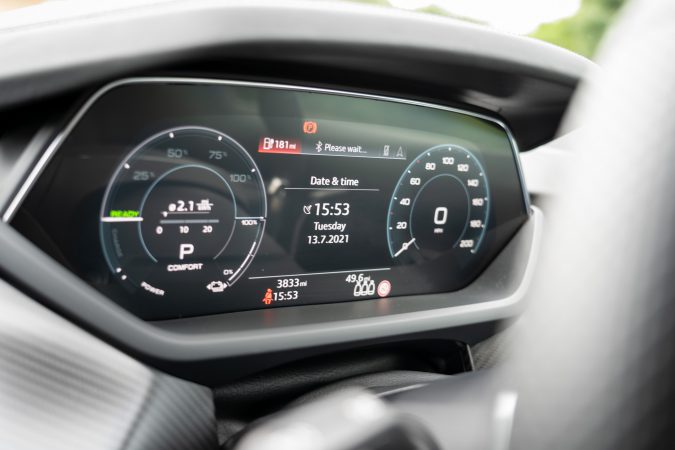 The Experience
We would argue that grand tourers are the perfect basis to make a switch to electrified powertrains, and the e-tron GT proves our point. It's incredibly quiet and serene, as you stealthily storm your way across from one landscape to the next. To keep you entertained as you waft along are synthesized noises to amplify the motors at work. They do sound rather nice, if not fascinating at least.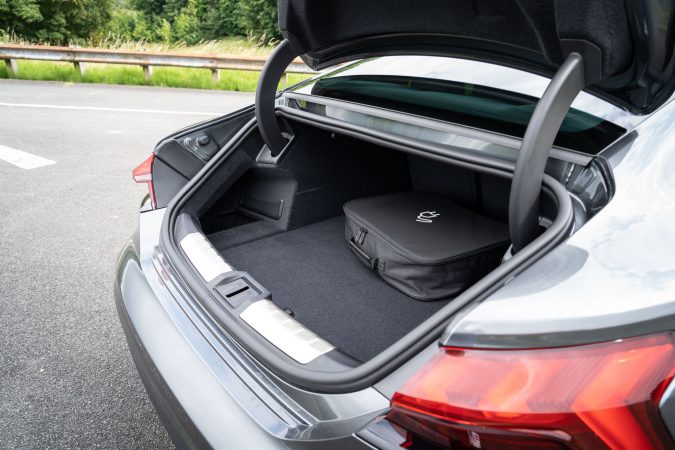 It's made all the better with that sumptuous cabin that we've talked about earlier. Speaking of grand touring, the range is decent enough for a long road trip, too. It's not the insane longevity that Tesla can manage, but 280 to 300 miles should be plenty for most drives. And if you happen to find a rapid charger, it'll top up very quickly, charging 5 to 80% in 22.5 minutes (on a 270kW charger).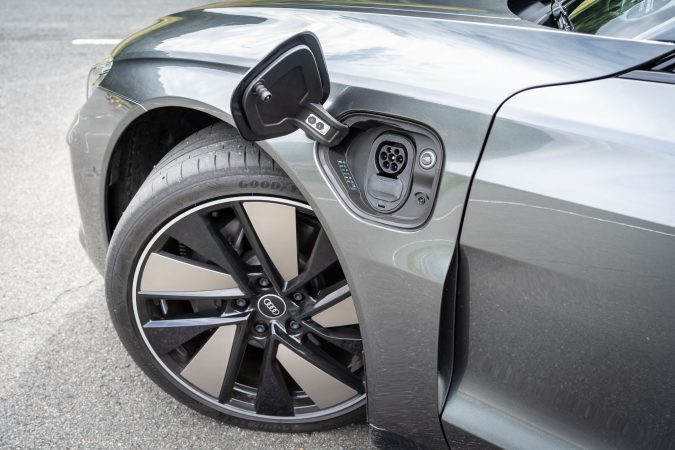 Audi e-tron GT Cost
This is Audi's halo car for its charge towards EVs, so it's unsurprising to see Audi charging top dollar for one. There's no other way to go about it, but the lovely e-tron GT costs a huge chunk of change. As standard, the 'e-tron GT quattro Vorsprung' variant here starts at £105,285. But as tested, ours is a whopping £108,030. We did have a few nice-to-haves options ticked, though.
The most expensive of them is the set of 21-inch 10-spoke trapezoidal alloy wheels, which we think complements the look rather well. But you'll have to decide if it's worth paying £1,740. Then, we have a bit more leather trim than usual, costing us £1,665. Our car also had locking rear differentials, which we imagine helped a lot in the handling front, but is nevertheless £1,495 optional extra.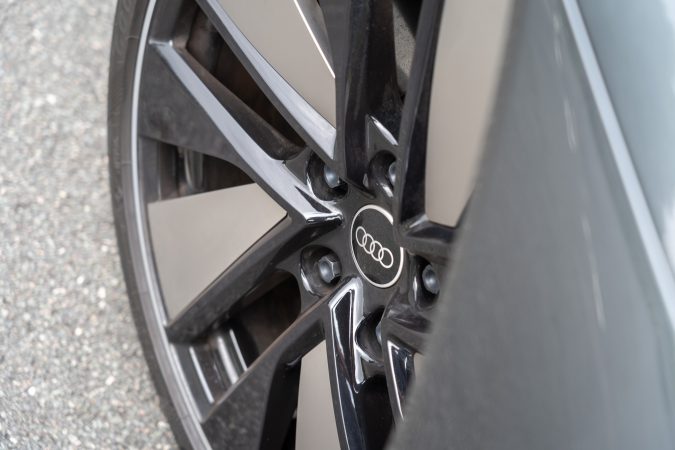 Verdict
Overall, it's hard not to recommend the e-tron GT… If you have the money. Its closest competitor (if you don't count the sportier Taycan) is probably the Tesla Model S. It's certainly better built, and it has ample performance to match with a cabin whose opulence is something the Model S can only dream about. The e-tron GT's refinement and outright beauty push it that far further up the scoreboard, as well.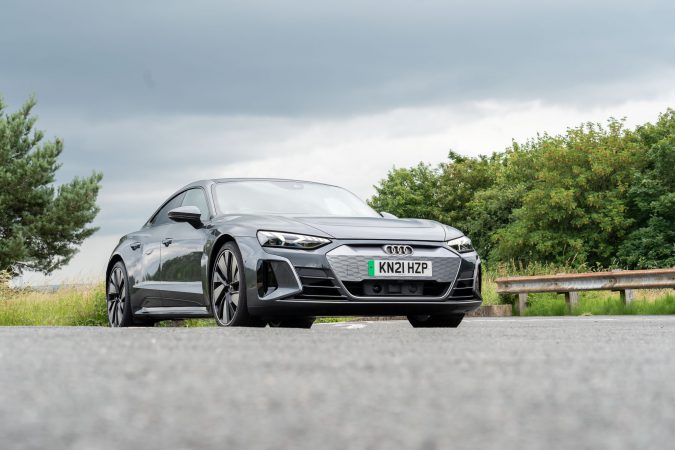 Specification
Audi e-Tron GT Specs

Price: £108,030 (As Tested)
Engine: 93.4kWh, Dual-Motor
Power: 476PS (530PS Boost)
Torque: 630Nm (640Nm Boost)
0-62mph: 4.5 seconds
Top speed: 152mph
Weight: 2,276kg
Economy combined: 280-302 Miles (WLTP)