BMW has made some of the best, most exhilarating, purest, and driver-focused performance cars for a little while now. But in an ever-changing landscape with electrification and autonomy on the horizon, can they still flex their athletic chops? Even with a divisive new look on the cards, BMW's pursuit of crowning glory in the world of sports cars is never-ending, proven by their latest M4 Competition.
The M4 is a fan favourite for some years now, representing the peak of an enthusiasts' wet dream. It has since evolved step-by-step, in concert with adding new technologies, capabilities, and a bold face that some may not approve of. But does this necessarily mean that the raw and hardy M4 isn't BMW's thoroughbred racer anymore? The G82 M4 Comp proves that sometimes, good things don't change.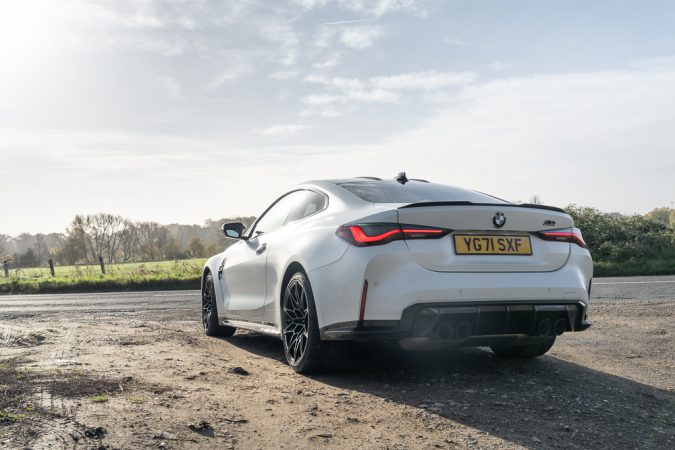 What Is The BMW G82 M4 Competition M xDrive Coupe About?
As is the fashion with recent BMWs, its front-end is plastered with the biggest of grilles. It turns heads just as much as it acquires disgust from purists and old-school BMW fans. But if what you'd want is grabbing attention in your ultra-lux and uber-sporty BMW, this does the trick quite well. With time, maybe we'll eventually get used to it. Besides, some folks are already warming up to the looks.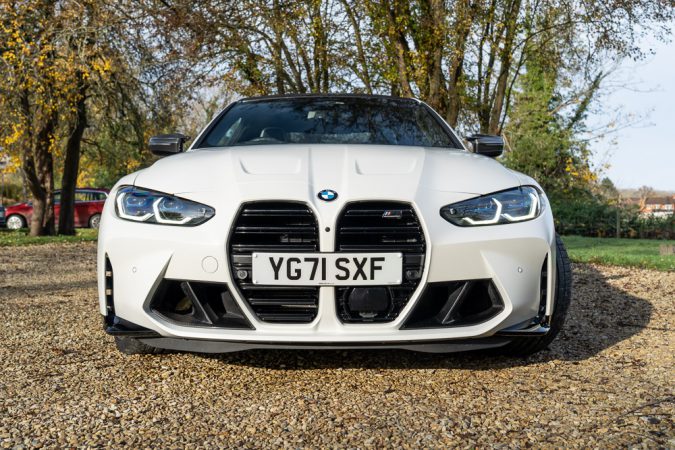 Elsewhere, there are sporting touches aplenty to remind you of the M4's athletic nature. Compared to the family-friendly M3, the M4 is sleeker and more aggressive, like a tiger ready to pounce. Plus, it doesn't have to be afraid of scaring your kids with its wide arches, thick rear haunches, and sharpish body kit. Other neat touches that scream performance are its ducktail spoiler and a big rear diffuser.
How Does It Drive?
"Brutish", is the keyword when describing the M4 Competition, as it's an absolute monster on every occasion. Underneath the bonnet, it has a similar 3.0-litre twin-turbocharged inline-6 as is fitted on the M3. In other words, this means you have just around 510hp and another 650Nm of torque under your right foot. All of which can unleash a 0-60mph sprint in a mind-boggling 3.5 seconds.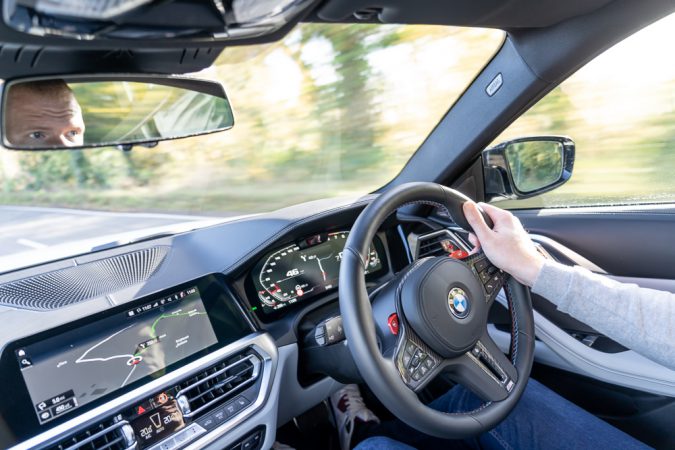 One key benefit is BMW's xDrive all-wheel drive system, which is 0.4 seconds faster to 60mph than a purely rear-wheel driven variant. Although xDrive is predominantly biased to the rear heels, it works brilliantly to shove traction across all four tyres to keep the car planted. Having tested it on a chillier than usual day, the M4 Competition had no trouble dispensing all its power on some slippery tarmac.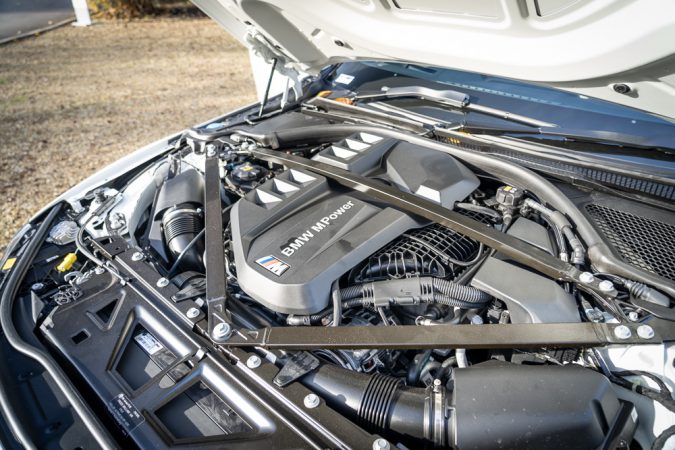 In addition, it makes this magic felt too, and you can notice it perform its tricks underneath you. The electronic nannies work hand-in-hand with xDrive, a retuned M-spec differential, and variable torque vectoring. In the corners, stamping on the throttle refuses to kick the back-end out, as xDrive keeps it nicely under control. This is then aided by a set of Michelin Pilot Sport 4S tyres.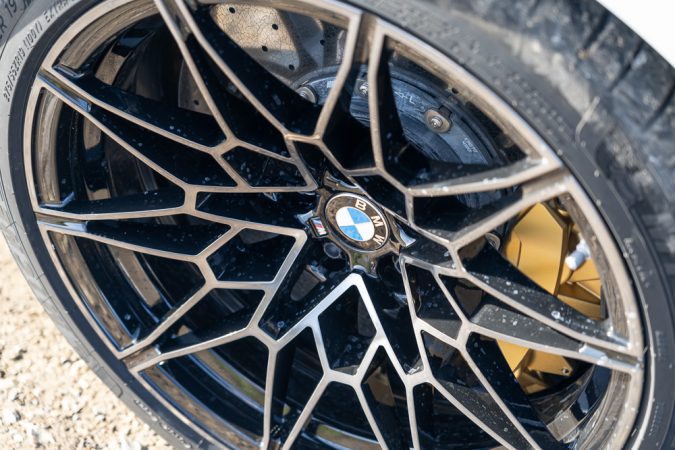 Altogether, the M4 Competition sticks onto the road like glue, making it quite easy to extract the full grunt of the motor. However, the M4 Comp's duality is most visible to play its hand once you swap it into the sportier Track mode. Here, the safety nets back off a bit to let you have a bit more fun. In this instance, it can be a handful to manage at times.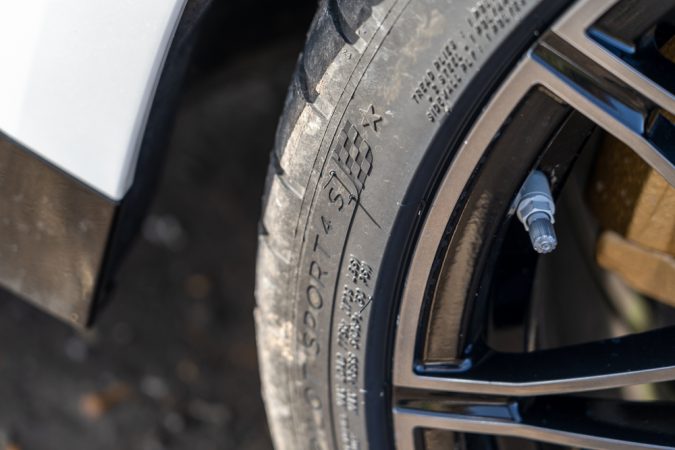 But as a whole, this BMW's dynamism is happily ready to serve you no matter the condition… Slow corners, long sweeping bends, greasy asphalt, or the dead-straight motorways. It's a good car to just jump in, and go fast pretty rapidly. But over time, it's also good at building your trust and confidence. You get a lot of feedback off the road underneath, and what the car's doing around you.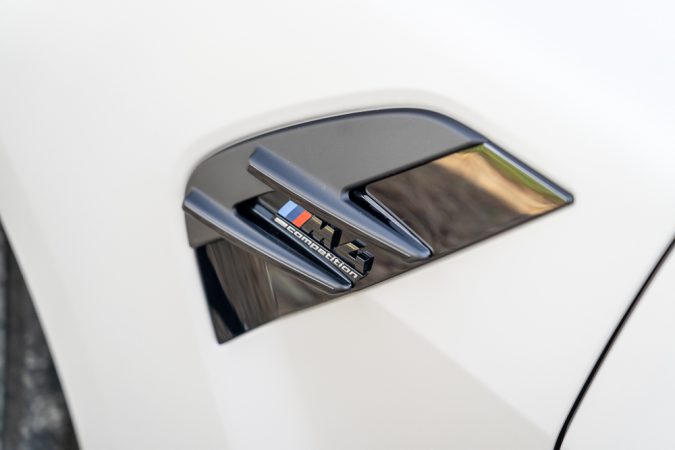 Primarily, this comes from the chassis, not to mention the raspy exhaust note rumbling away. These are all precisely the sort of sensations you want in an M4. Best of all, it rewards you, the driver, with a giant grin on your face. Being an M car, its zestful dynamics have to be top-notch, to boot. As such, the steering is sharp and precise, being able to telepathically manage the porky heft of the M4.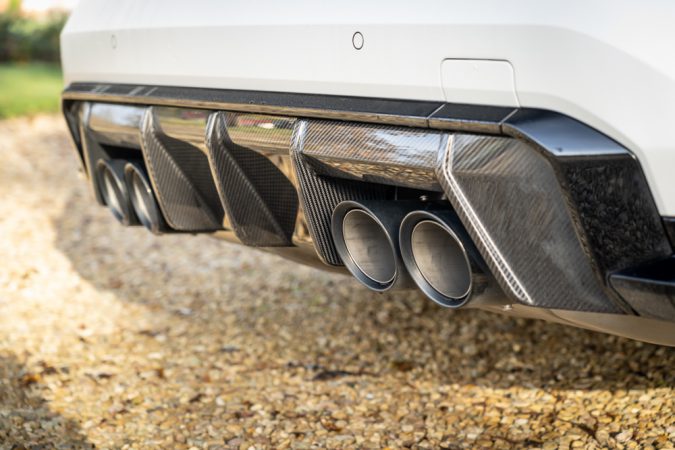 All the while, the M4 Comp's suspension keeps the whole car well poised, even on rather challenging surfaces. Oh, and let's not forget about the beautiful carbon-ceramic brakes. They're an option, but I think it's worth the expense, as they can put you to a dead-stop in a pinch. Granted, it's unnecessary for day-to-day commutes. For a track day though, they're a most valuable commodity to have.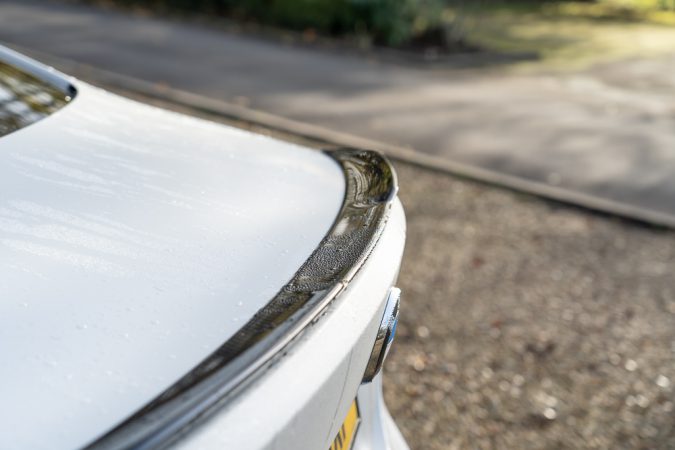 What Is It Like Inside?
As you step inside, the most immediately noticeable giveaway compared to a normal 4-series are its carbon-backed bucket seats. As racy couches go, these buckets keep you snugly in place, even with big G-forces trying to pry you out. Although, perhaps they're a bit too tight, as they can pinch you in the thighs during longer journeys. Do give these a try, before you decide to pay for the privilege.
Besides that, it's the tactility of the controls that reminds you that you're sitting in a special car. The nicely sized paddle shifters, for example, have a satisfying "click" any time you change gears. Along the centre console, even the drive mode selector buttons have joyous tactile feedback to them. Oh, and there's that big red starter button too, which should be mandatory in all performance cars.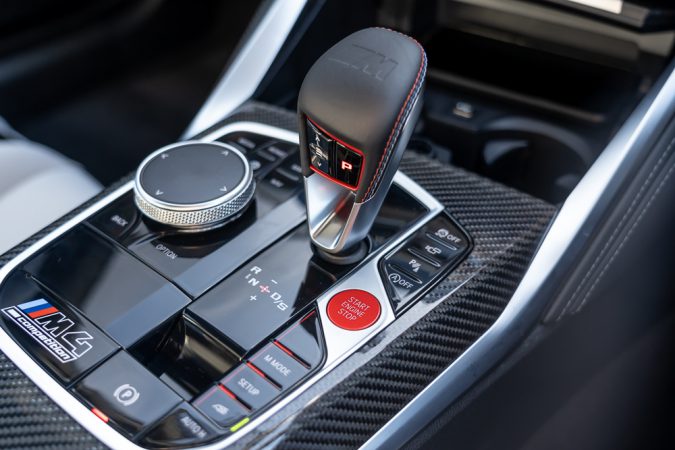 Its steering wheel is a tad thicker than most, but does allow you a more confidence-inspiring grip. Beyond that, we have to talk about the driving position. This is another great reason to pick this over an M3. Lacking rear seats, the frontward seats feel like they've been placed a bit further back and is slightly lower. Consequently, this has the effect of altering the feel to be focused around the driver.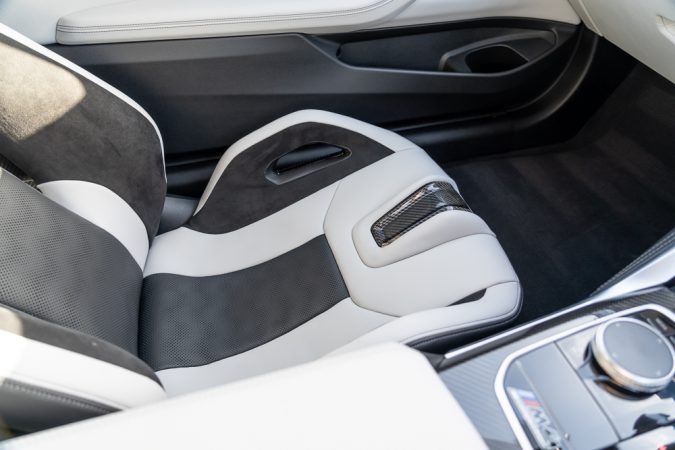 The Experience
As much as the M4 Competition's outright pace leaves me stunned, its BMW's onslaught in tech is what wows me the most. The mechanical aspects of the driving experience are impressive enough. Nevertheless, it's the electronics that work hard underneath that truly complete the joy. Every single way in how the M4 Comp drives can all be configured to fit your whims or the situation at hand.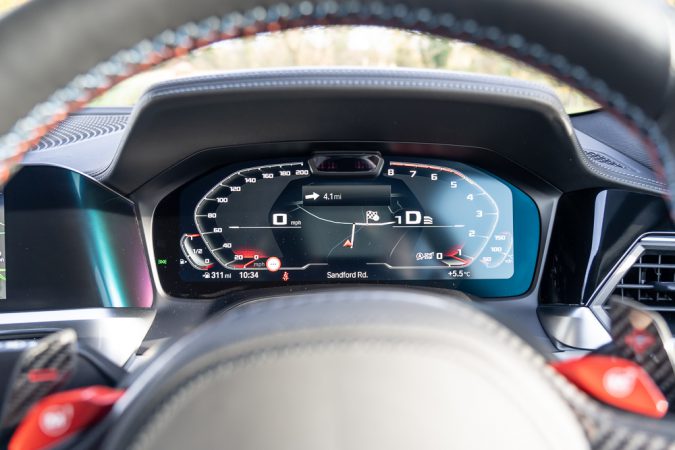 These include the throttle response, traction control, exhaust loudness, suspension stiffness, or even how fast the gearbox shifts, which can all be moulded individually. It's through this granularity that you can set up the car to behave just as you want it. Then, you can save these settings to be promptly and easily accessible through the big M thumb buttons on the steering wheels. It's just that simple.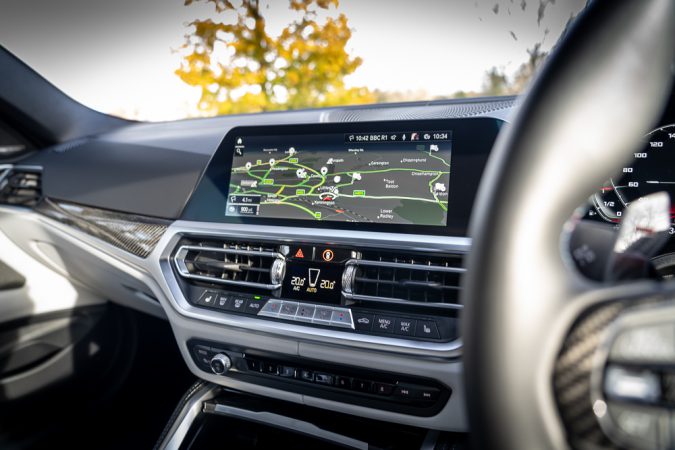 On top of this, the rest of the gadgets that you interact with are stupendous, as well. Within eyesight is a fully digital instrument cluster, which can present a world of information at a time. Beyond that, you can play around with BMW's latest iDrive infotainment system, which works a treat. Either way, they're both responsive, crisp, easy to use, and are massively practical.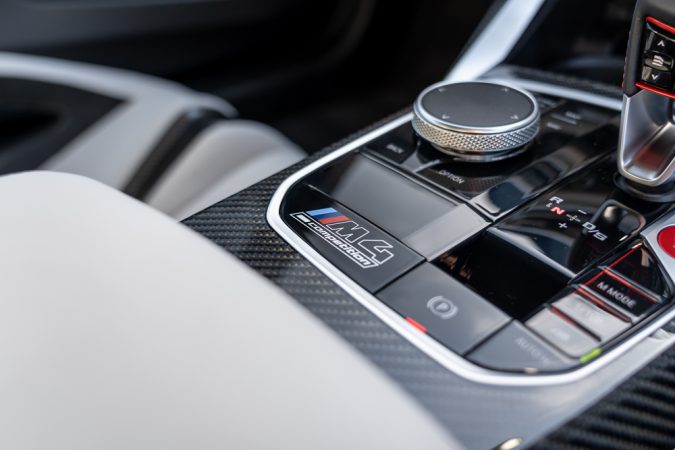 BMW G82 M4 Competition M xDrive Coupe Cost
As standard, the G82 M4 Competition will set you back £75,500. If you think that's pricey, just wait until you're shown the options list. This lovely and aptly named Frozen Brilliant White paintwork, for example, costs £3,985. However, the most expensive options are the many packages that you could specify for your M4 Comp. The least expensive, surprisingly, on our car was the M Pro Pack.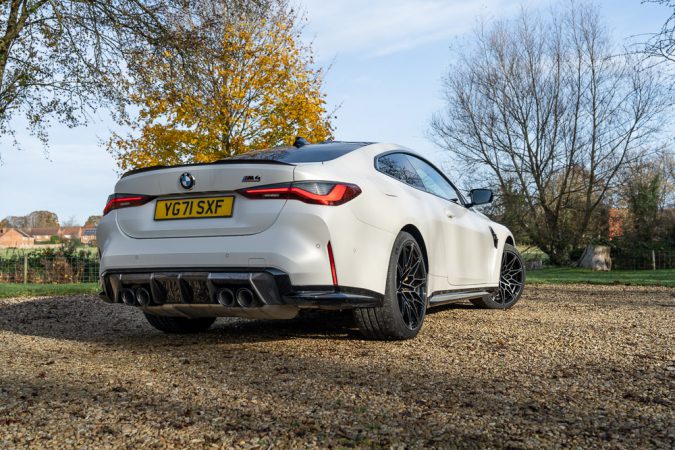 At £7,995, its most wanted item is those carbon-ceramic brakes. In addition to this, our car here is equipped with the Ultimate Pack, for another £11,250. A whopping price tag, you'll agree. These get you the racy amenities, like the carbon bucket seats and carbon fibre trim on the outside. You'll thus get a few other techy bits and bobs, like laser lights, extra driver aids, or a parking assist system.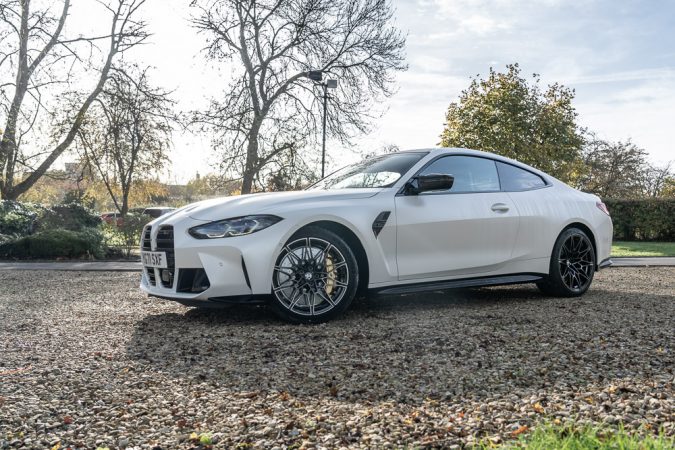 Combined, our M4 Competition as you see it here costs a near-as-makes-no-difference of £98,730. To be fair to BMW, quite a lot of the sportier and consequential fitment comes as standard. These are those speciality M differentials that we talked about, as well as adaptive suspension, and a whole lot more. Still, you are knocking on the door of £100,000, which is a high price to pay for any car, but this M4 is very nice indeed.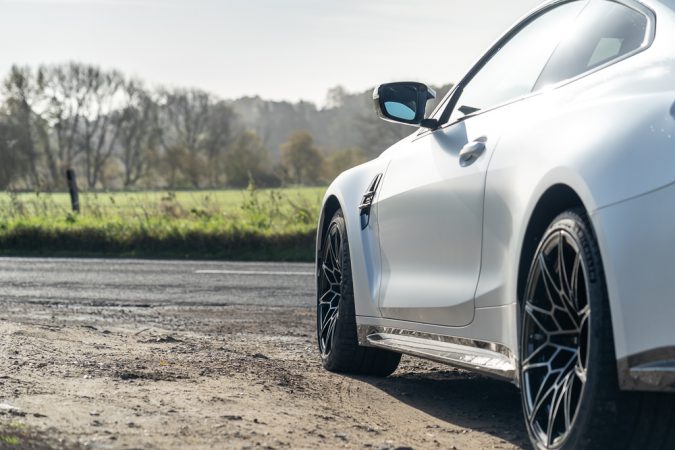 Verdict
Is it worth it, you might ask? Well, the automotive industry has peaked to a point where anyone can build a car, and it'll likely turn out to be a decently good machine. Nonetheless, it's becoming quite a challenging landscape to produce something special. And we do mean a car that ranks as among the best of its class. Yet, and at the same time, it needs to make the driver feel like they've earned it.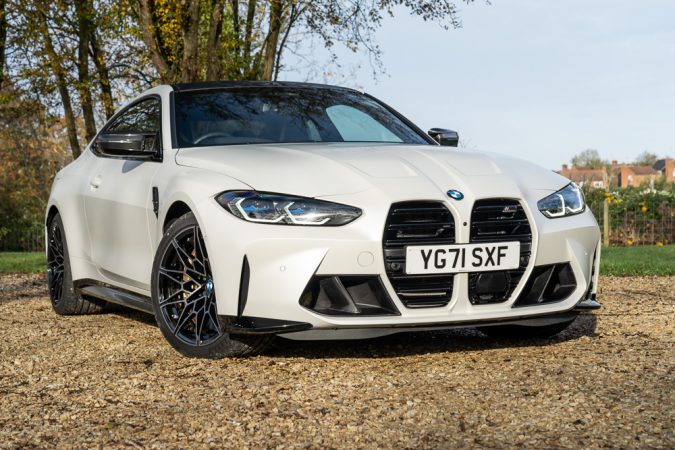 The M4 Competition xDrive coupe, in this regard, is a masterclass of how to make that happen. Its recipe is simple; big power, and mated to decades of experience in fine-tuning the ultimate driving machines. While it remains an undoubtedly expensive purchase, it's rare among today's sports coupes. BMW's top-spec M4 Competition makes you want to keep driving it again and again. This is as good as cars get.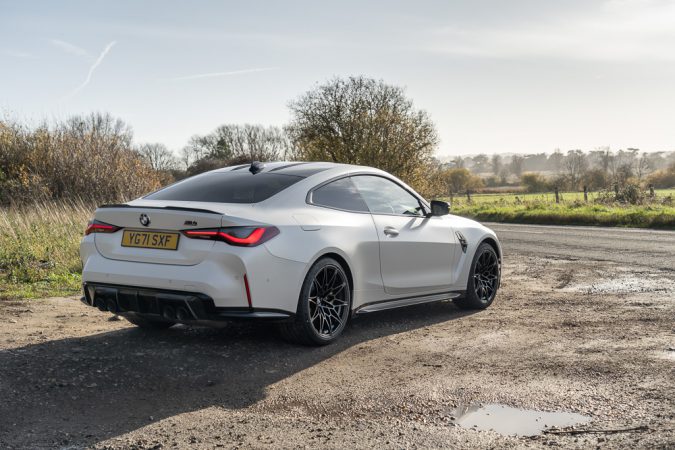 Specification
BMW G82 M4 Competition M xDrive Coupe Specs

Price: From £75,500
Engine: 3.0-litre Twin-turbocharged Inline-6
Power: 510hp
Torque: 650Nm
Transmission: 8-speed Automatic
0-60mph: 3.5 seconds
Top speed: 155mph
Weight: 1,775kg
Economy combined: 28.2mpg
CO2: 230g/km