When sporting automotive dynamism comes to mind, then it's not easy to turn your gaze away from BMW. At least, not until recently. With the topic of controversial design decisions and questionable marketing strategies hot on everyone's minds, would this dull the affair with our once well-loved Bavarians? One wonders if they could still tickle the heartstrings of petrolheads as they used to. To put this to the test, we recently tested out BMW's newest M440i xDrive coupe.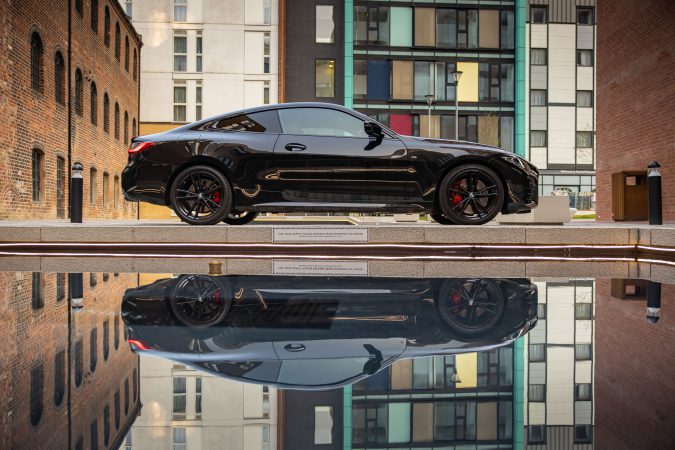 If this is anything to go by, then yes. Yes, as in, you won't have to worry about not being able to have fun in a BMW. A step down from the blisteringly fast lightning rod that is the M4, the M440i xDrive is a great all-rounder. It's the fastest non-M (proper) car you'll find among the 4-series stable. But its outright pace to embarrass even its own predecessors doesn't sacrifice daily usability or long-range comfort. That is, assuming you can get past the "bold" looks.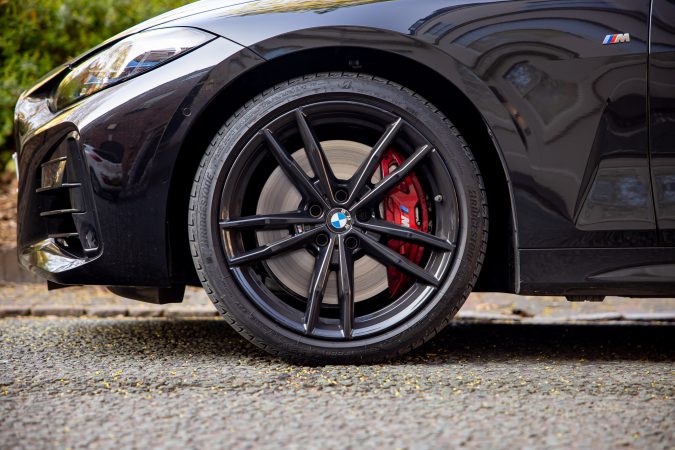 What Is The BMW M440i xDrive Coupe About?
Now, we get that design would probably be among the least of one's concerns, especially if the car underneath is a good one to drive. Yet, it's the design that has to encapsulate your soul at first glance. Plus, you'll eventually have to stare at it for long enough to know if BMW's new big grille is something that your eyes need to worry about. Our M440i xDrive here includes the 'Shadowline Plus' package. It basically darkens out parts of the exterior trim.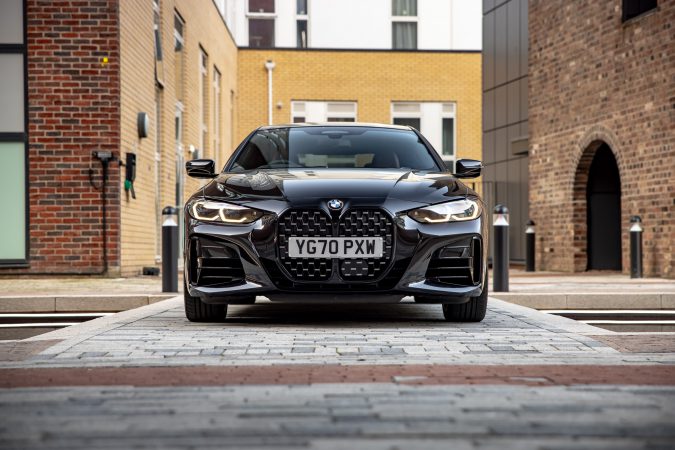 One of those now monochromatic pieces is the 19-inch alloy wheels, as well as other panels and bits elsewhere. Altogether, the blacked-out look appears rather handsome, even with that grille on show. Yep, it's that oh-so-infamous grille that continues to split opinions. The majority, including yours truly, needs to warm up to those new looks. Still, it's harder to define the hideousness and disproportion of that grille when it blends (in terms of colours, anyway) neatly with the rest of the car.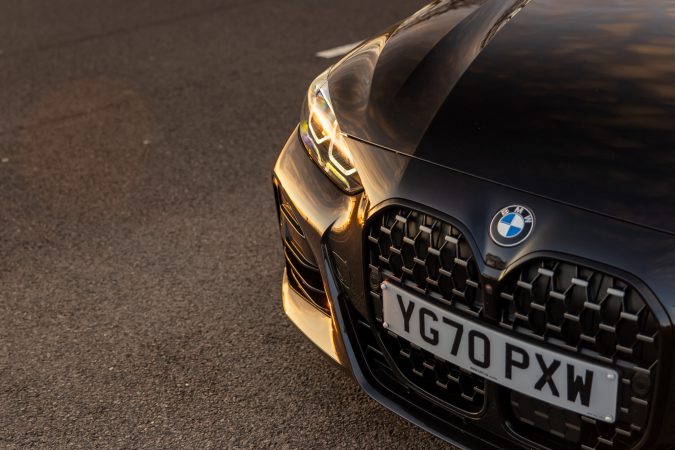 How Does It Drive?
Lacking some of the classical and distinctive BMW design, however, would not be as egregious as making a car that is inherently un-BMW to drive. So, is it un-BMW-like? Well, our M440i xDrive coupe is more of a grand tourer than an out-and-out racer. The M4, on the other hand, might be considered to be a bit uncompromising for daily use. But don't think for a second that the M440i has gone completely soft. While not an absolute animal, it still goes like a rocket when you want to.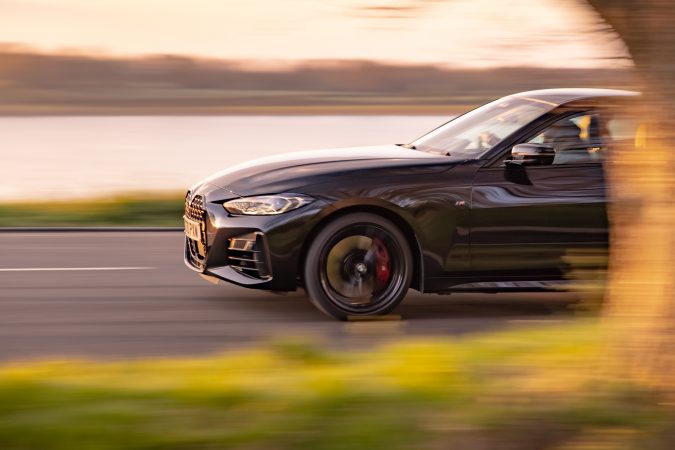 As with most modern cars, there's a lot of different driving modes to play around with depending on your whims. In the case of our M440i xDrive, we'd prefer to stick it up into Sport or Sport+. In either setting, this is where you'll get to really enjoy sheer driving pleasure. Following along in its xDrive roots, the surge of power from the M440i's retuned 3.0-litre inline-6 B58 motor goes to all four wheels. Note, that is far more biased towards the rear-end.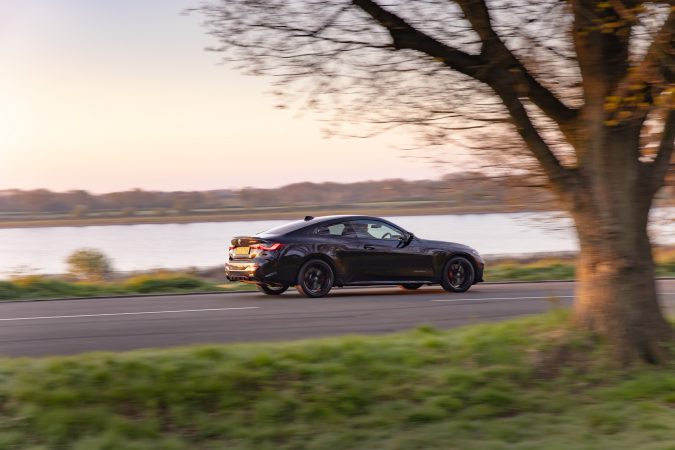 It certainly does feel more like a rear-wheel-drive car most of the time. The front wheels only kick in every once in a while to save you when a back-end slide goes awry. The chassis is incredibly well balanced and sorted out. It helps that BMW's put a lot of effort into the steering to aid confidence when you're hurling the M440i down the bends. There's a surprising amount of feedback through the steering wheel, for each undulation on the road.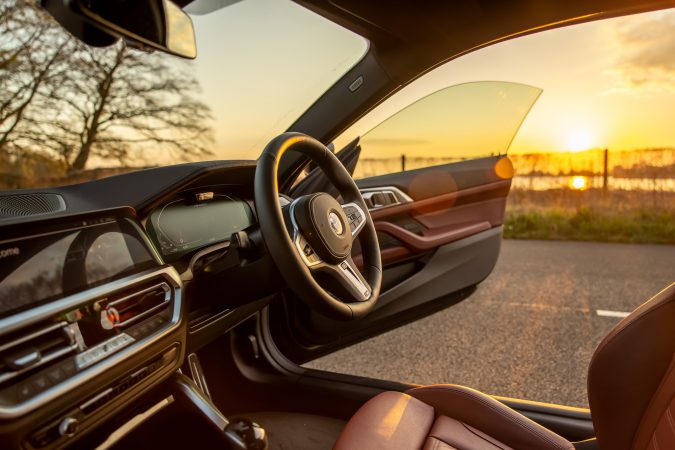 Quite handy then, especially when you have 369bhp, and 500Nm of torque buried under your right foot. Fun is never absent, regardless of the weather, road, or destination. The soundtrack is provided by that typically fruity BMW turbocharged rasp. If you're really on it, the 8-speed automatic shifts smoothly and quickly. So, getting on the move promptly comes without any difficulty. Though if you're finding yourself going a bit too fast, the big brakes should stop you near instantly.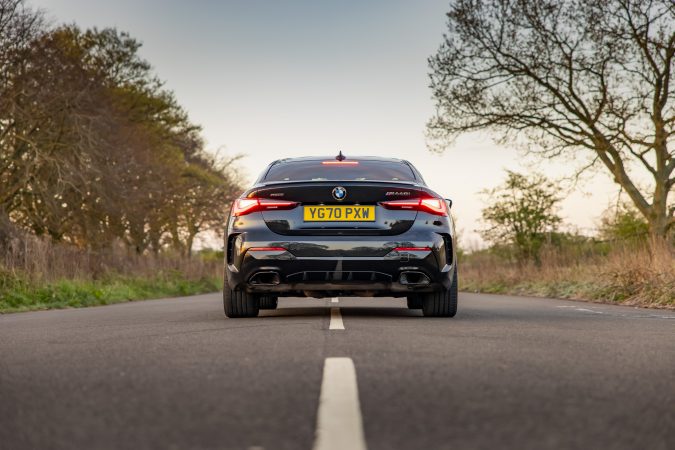 Perhaps the best thing about the M440i xDrive is how it manages duality in function. Turning it down to its 'Adaptive' mode lets the car and its many computers sort out the dynamics for you on the fly. It'll slow down the throttle response when it senses that you're trying to drive economically. But stamp on the pedal to get the back-end loose, and the car will happily oblige. Or, turn it down even further into Eco mode, and you could hypermile your way to 40miles per gallon with ease.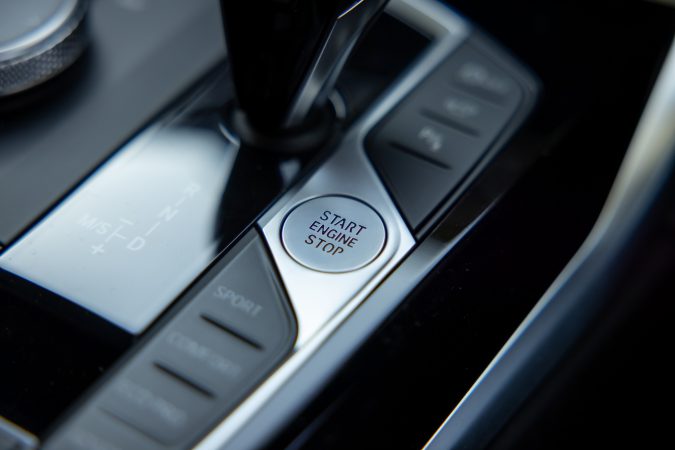 What Is It Like Inside?
Staring at that giant grille may just hurt your sensitive eyeballs. If that's the case, then hurry yourself and retreat into the luscious cabin, because this is a much better sight for your sore eyes. The M440i xDrive's interior is no doubt a very nice place to spend time in. The materials in trim pieces are top-notch, with everything put together solidly and feels good to the touch. Waxy leather and cold hard metal are aplenty. Even the plastics are just better in here than anything else.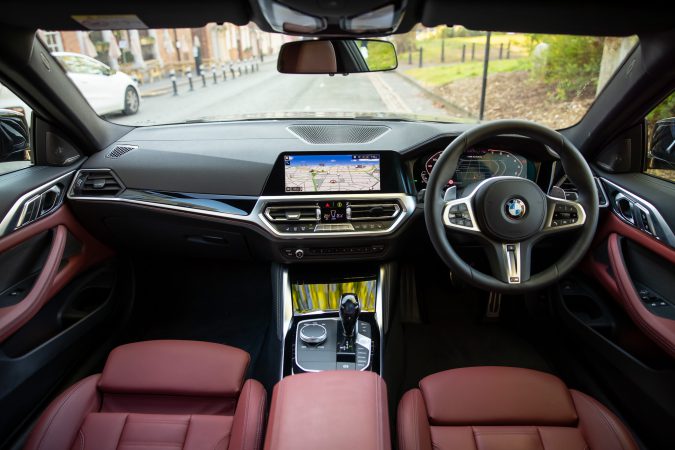 As for its dimensions, there's a lot of room up front, which makes the M440i an excellent carriage for those distant drives with your passenger. Being a coupe, however, means that the rear seats are quite tight. If anything, those back seats are best spent as a secondary luggage space on top of the boot if you're going on a longer-than-usual holiday. Speaking of, there's a lot of tech inside this BMW, more than what the digital dash and world-class iDrive infotainment have to offer.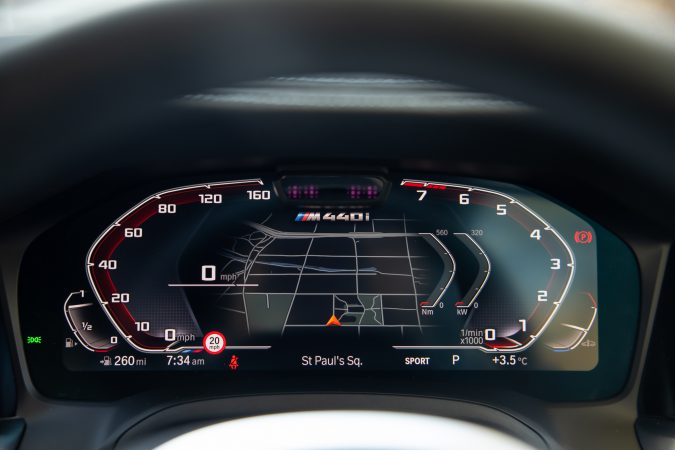 The Experience
The most expensive option on this car, by far, is the 'Technology Plus Pack'. This is what gives the M440i the smarts to take the chore out of driving, if that's too much to bear. Sometimes, it's good to have the car do the more mundane tasks for you. One part of this tech tour-de-force is the Driving Assistant Professional package. Uninspiring as the name might be, it's a very clever tech that combines the adaptive cruise control and lane assist to work in tandem with one another.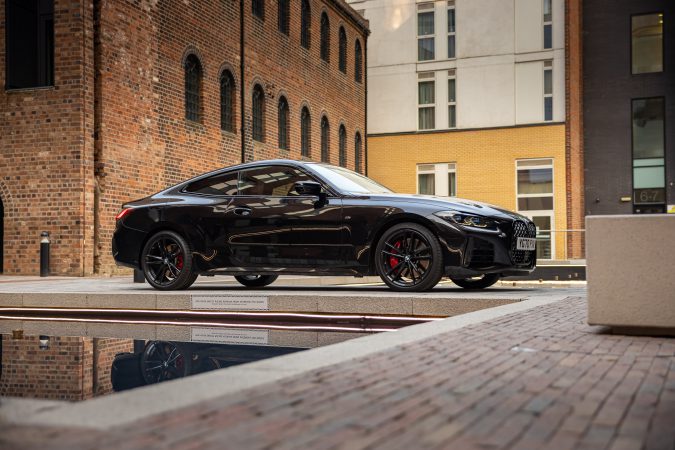 For a start, the lane assistance keeps your car centred within your lane on the motorway to make sure you don't swerve too much into someone else. With full eyes-on, hands-on assistance, it makes driving your M440i just a tad bit easier and safer. Though it's not a fully autonomous system, mind. The adaptive cruise control, meanwhile, knows exactly when not to undertake another vehicle.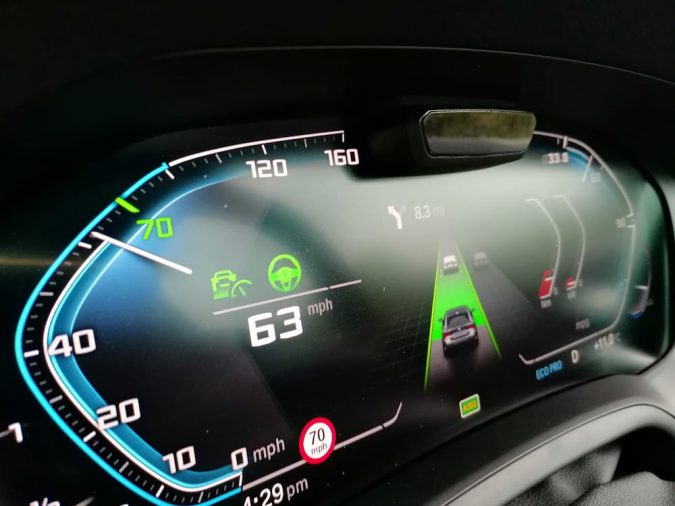 For example, let's say there's a slow-moving lorry in the middle lane of the motorway. Should you be to the left of the lorry, the adaptive cruise won't start overtaking (or undertaking, to be more precise) the truck. Regular adaptive cruise controls would ordinarily let you dangerously undertake if you're not paying attention. Basically, the two systems work together to monitor every single vehicle around you, while also paying in mind how it activates to keep you from harm's way. Overall, BMW's implementation of new-age tech is mightily impressive.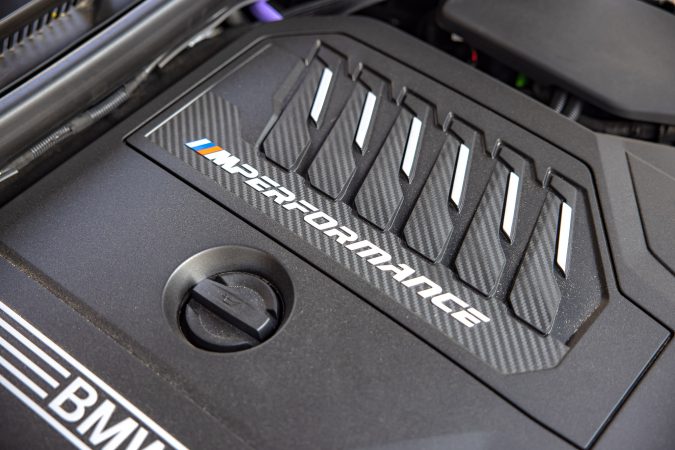 BMW M440i xDrive Coupe Cost
As you see it here, our M440i xDrive coupe comes in at around £61,105. Not a cheap car then, but well worth the price if you have a bank account big enough. If it's still a bit too rich for you, then you could opt to remove the £8,000 or so worth of options that our press car here has. That tech package that we raved about earlier is a £3,650 extra. While it works wonderfully, most can make do without it.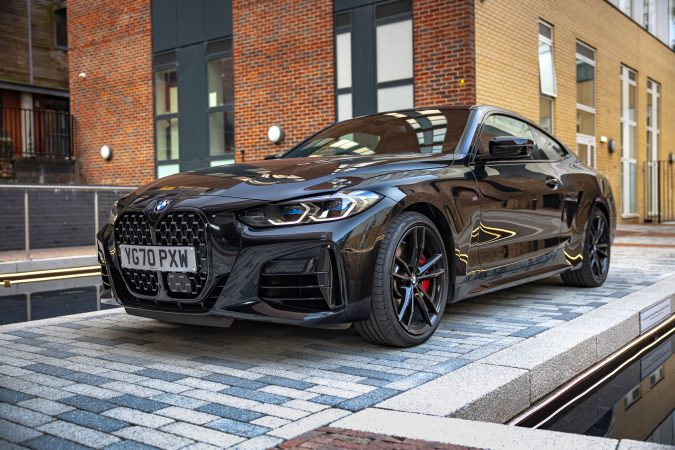 There are also some fancy laser headlights fitted on our M440i. That's another £1,500, but it's one box we think you should tick. Other optional extras include the £500 dark Shadowline Plus pack, as well as £1,950 for the Comfort Plus pack. The latter is questionable in its cost. There's a lot of nice-to-haves like a heated steering wheel, electric and memory seats, not to mention extra lumbar support. But do you really need them, and a powered boot lid? Run-flat tyres come free, but this lovely Piano Black paint is going to cost you £500.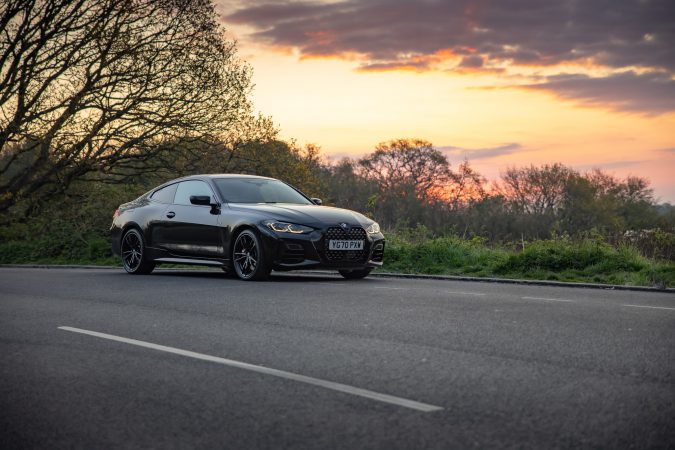 Verdict
In summarising our review on BMW's latest M440i xDrive, we define this as a quintessential example of a jack of all trades sort of car. It's very fun to storm down your favourite B-road with or to pierce through the autobahn. Yet, ease your foot off the accelerator pedal, and it doubles both as a respectable daily commuter or a long-distance cruiser. The comfort factor is enhanced significantly with all the clever technology and driver assistance to help you safely relax in peace.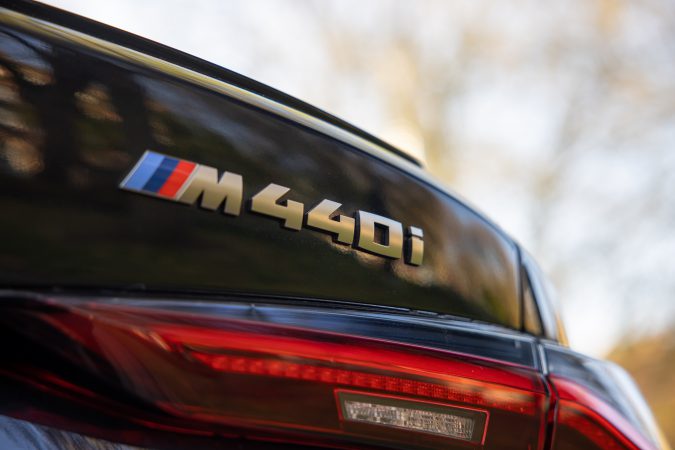 Having all-wheel drive is a nice bonus, too. Although mostly working rearwards for optimal levels of smiles, having the front traction kick in makes this a capable all-season machine. Being a BMW, there's no shortage of sumptuous build quality and A+ finishes to cradle you on that 1,000-mile drive down to Monaco. On top of that, it looks distinctive enough to stand out once you get there, if that's what you're after. As far as BMWs go, the M440i xDrive is a great addition to the family.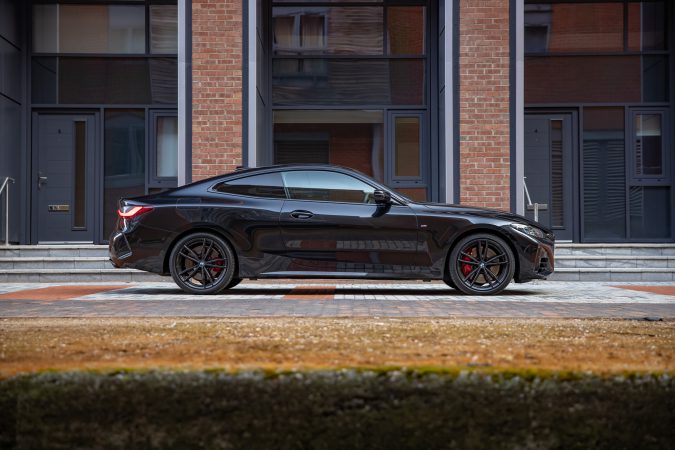 Specification
BMW M440i xDrive Coupe Specs

Price: £61,105 (As Tested, Including VAT)
Engine: B58 3.0-Litre Inline-6
Power: 369 bhp
Torque: 500 Nm
Transmission: 8-Speed Automatic
0-62mph:  4.5 seconds
Top speed: 155 mph
Weight: 1,715 kg
Economy combined: 42 mpg
CO2: 176 g/km