Mitsubishi L200 Series 5 Warrior 2015 Review
After one week testing out the Mitsubishi L200 Series 5 Warrior here are my thoughts on this rugged workhorse.
What is the Mitsubishi L200 Warrior all about?
The Mitsubishi L200 has been around for almost 40 years now, with its original launch back in 1978. The pickup truck meets a direct need for large cargo transportation but still with the benefits of car-like comforts.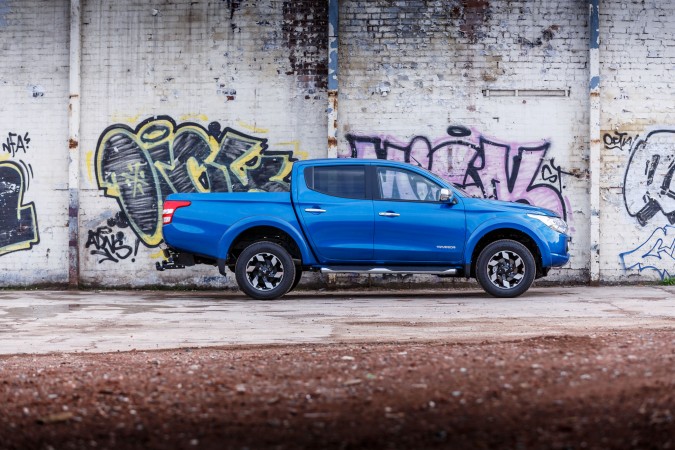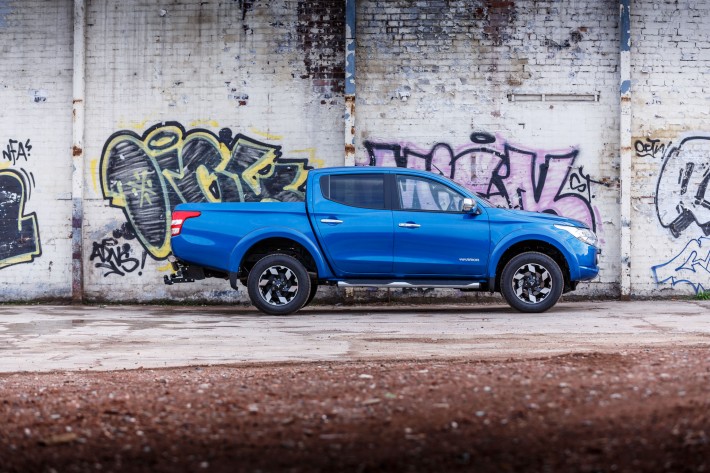 The L200 presents a car that has lots of load space, great performance, great economy, a clever four-wheel-drive system and space for 5 people. This car ticks a lot of boxes at a low price point and does so exceptionally well.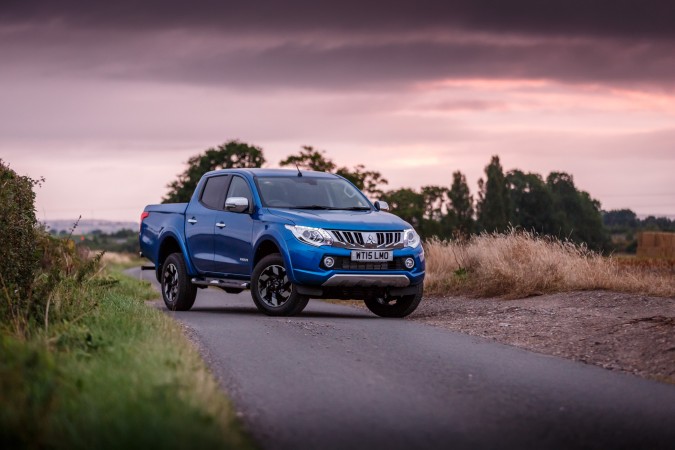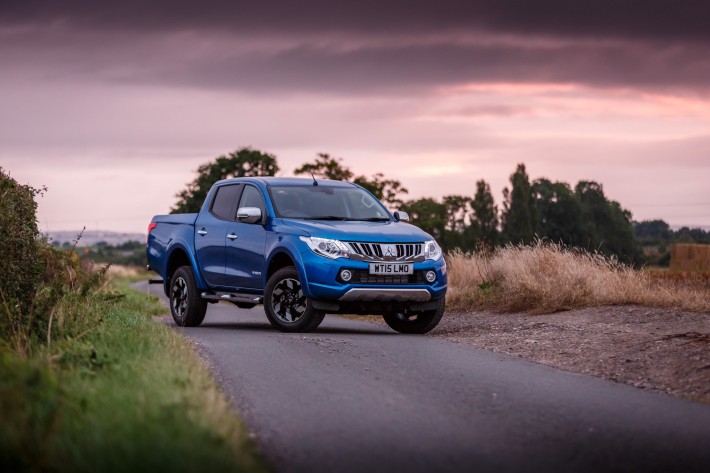 Under the bonnet there is a beefy all-aluminium common-rail injected diesel turbocharged 2.4-litre engine that creates 178bhp and a healthy 430Nm of torque. All that power drives a clever drive train that switches from 2WD to 4WD at the touch of a button ready for rough conditions. The car will get from 0-60mph in 10.4 seconds and will do a top speed of 111mph. Thanks to typical diesel traits, it emits an incredibly low 173g of CO2/km and gets 42.8 combined mpg.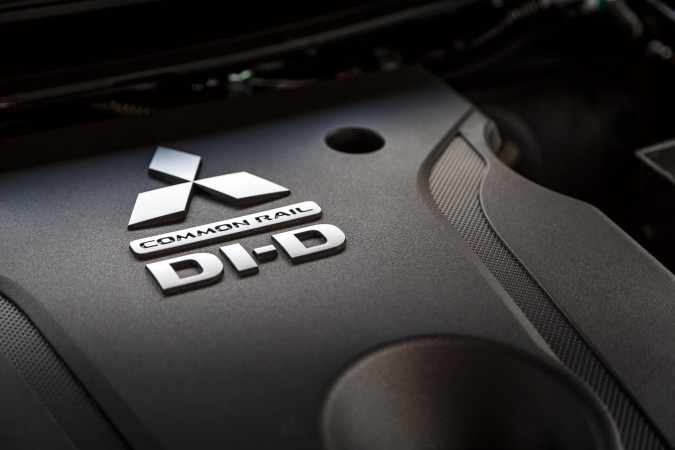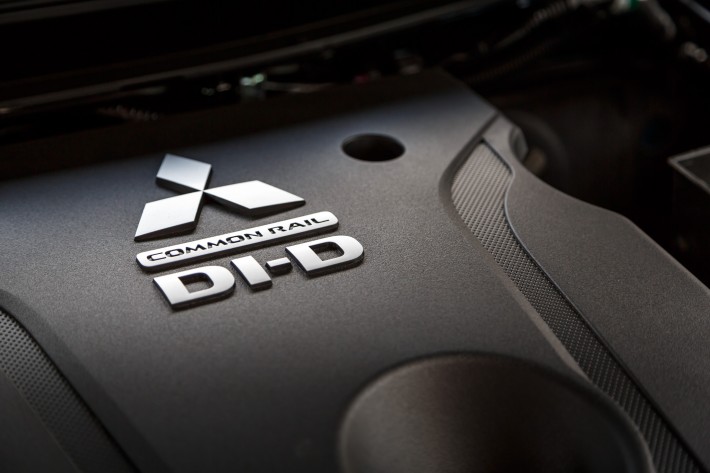 How does it drive?
To get inside the L200 Warrior you have to take a small jump. Once inside you sit at a similar height to a mid-sized SUV. The Warrior on test was fitted with keyless ignition, so one press of the start button and the 2.4-litre diesel engine fires up. Stick the car into first and once moving you instantly notice that the L200 still has a few van-like driving characteristics, let's not forget it still has to cater for heavy cargo loads. And the suspension can be pretty hard as well.  When you look in your mirrors you will notice the length of the truck goes back pretty far, this is a huge car.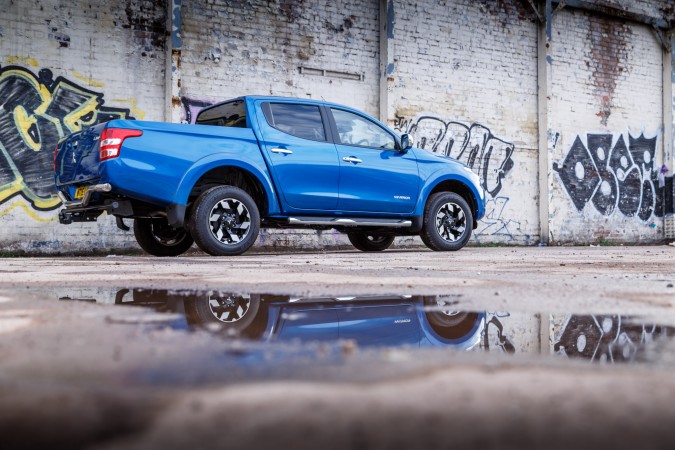 The 2.4-litre diesel engine is a punchy unit, the torque delivery from the car is extremely powerful and when you put your foot down the truck will get up to speed in no time. The engine noise is present in the cabin, but knowing just how capable the car is you soon learn to look past this.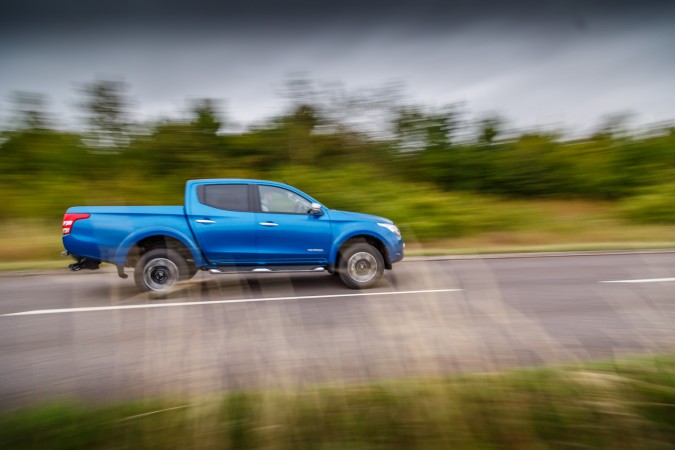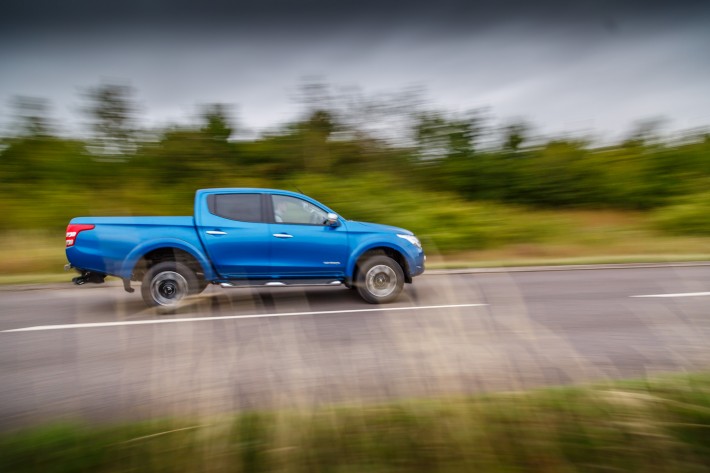 The gearbox set up in the new Series 5 L200 is really good, now with the addition of sixth gear being a long final gear. On the motorway the revs sit nice and low compared to the previous Series 4 model, which reduces stress on the engine and makes the cabin a fair bit quieter.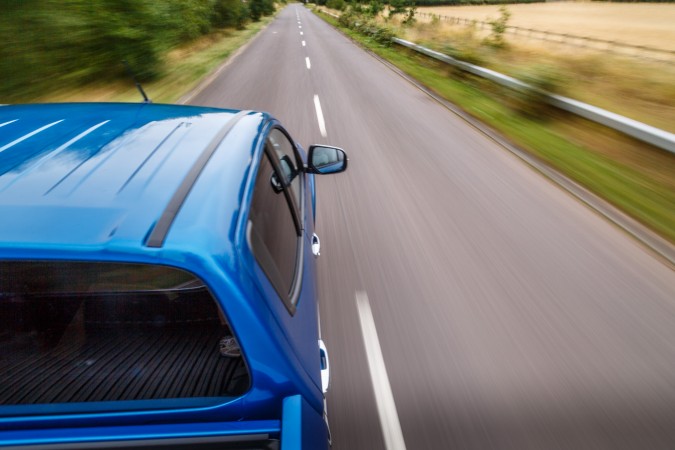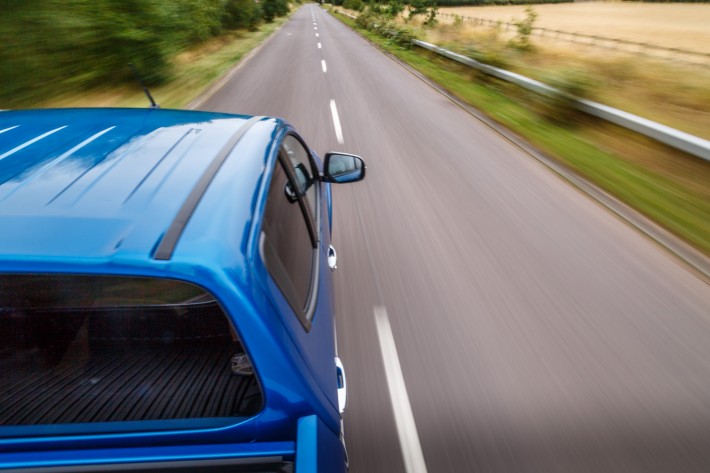 When things get a little bit rough and you find yourself off-road in the L200 a simple touch of the Super Select drive system dial in the middle allows you to switch from two-wheel-drive to four-wheel-drive and even lock the differentials for when you are in serious trouble. On the road you will tend to use 2-wheel-drive for general use due to the better economy it offers, but there is no doubt that the Warrior with its 4-wheel-drive system could easily take on some fairly major obstacles, as you would expect from a commercially focused vehicle.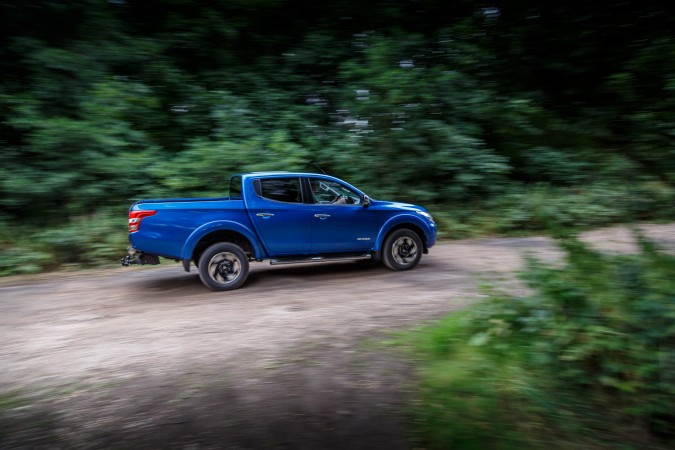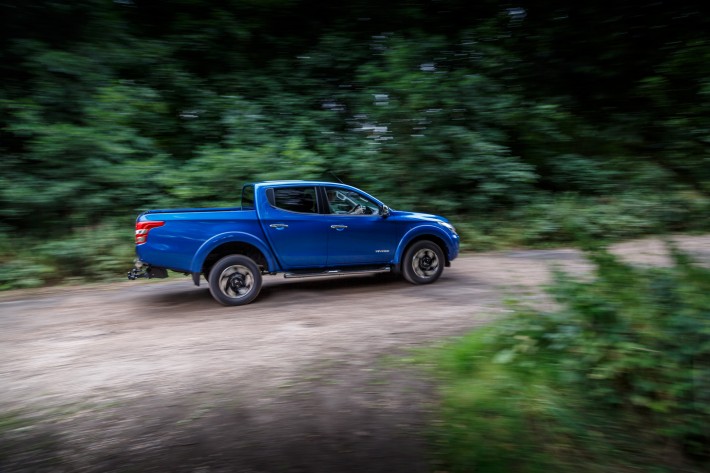 Despite its powerful engine and solid gearbox with the 4-wheel-drive system the car still handles pretty nicely as a passenger car; you can put four passengers in the car in complete comfort. It also has lots of nice features such as Lane Departure Warning, reversing camera and key-less entry.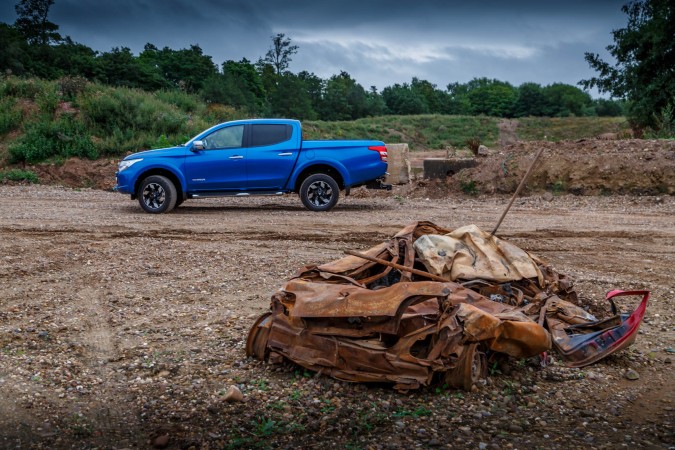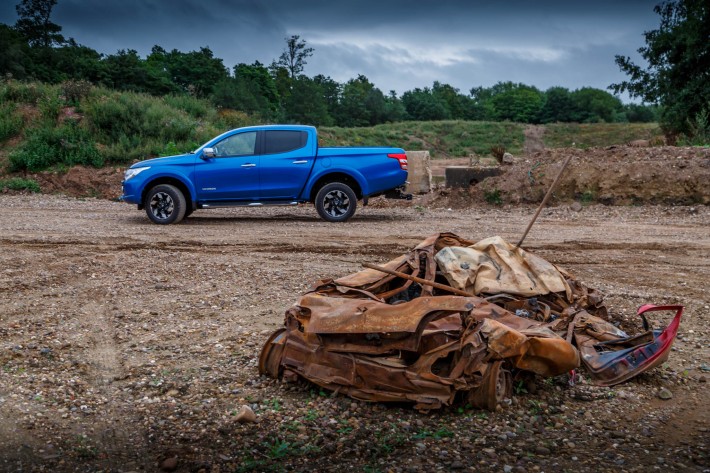 What is it like inside?
The interior of the Warrior is very impressive. The seats are wrapped in hard wearing leather which feel great to sit in. The dashboard layout is simple yet effective allowing easy operation of all the controls.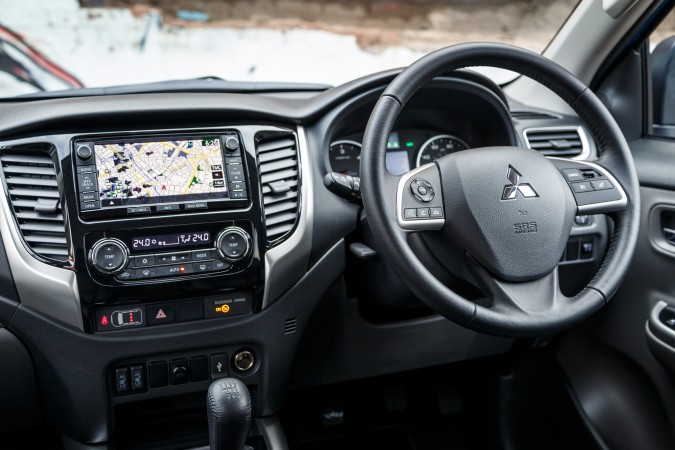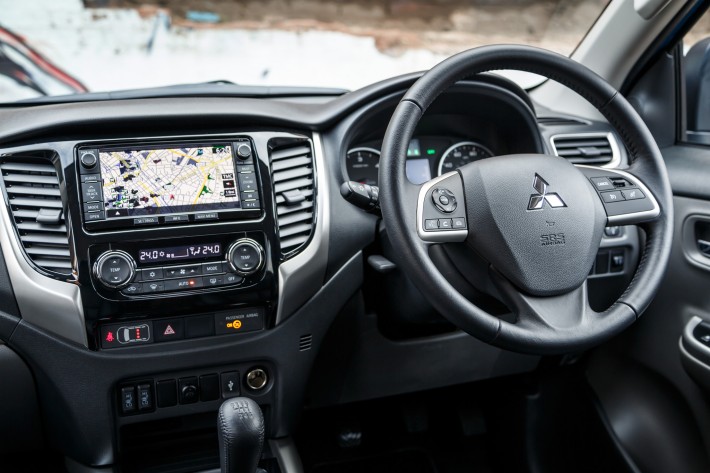 The infotainment system is fantastic. The system had Sat Nav, FM radio, DAB, CD Bluetooth and MP3 playback. This is more than enough to keep you entertained on your journey to work and it is also worth commenting on how simple and easy the interface is to use. The infotainment system also allows you to connect to your mobile phone so that you can make and receive calls without moving your hands from the steering wheel, perfect for busy people.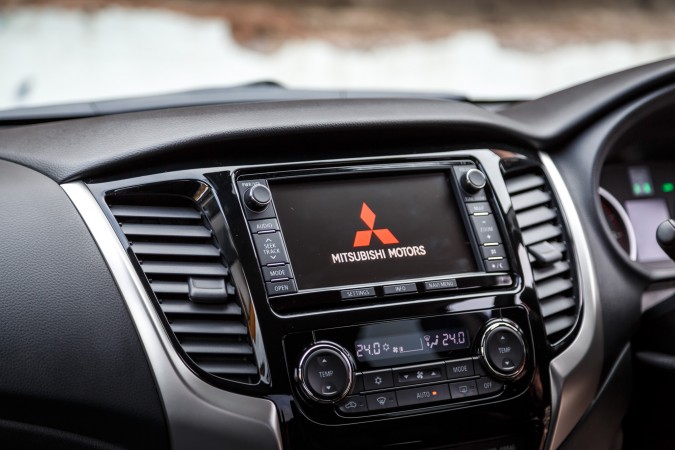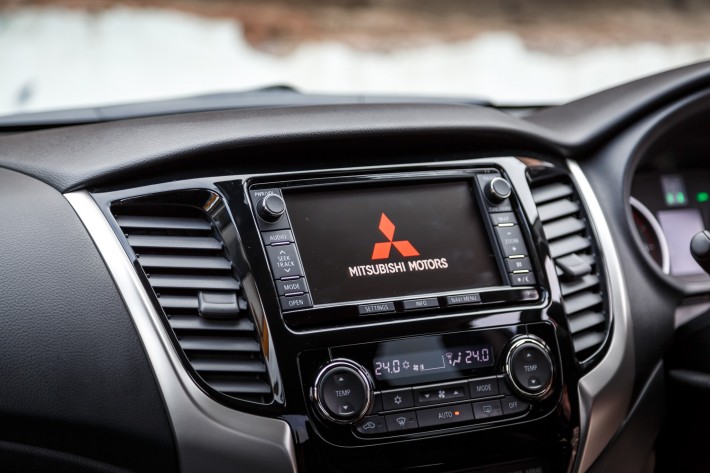 In the back, as can see here, there is plenty of room whether it is for your workforce or your family.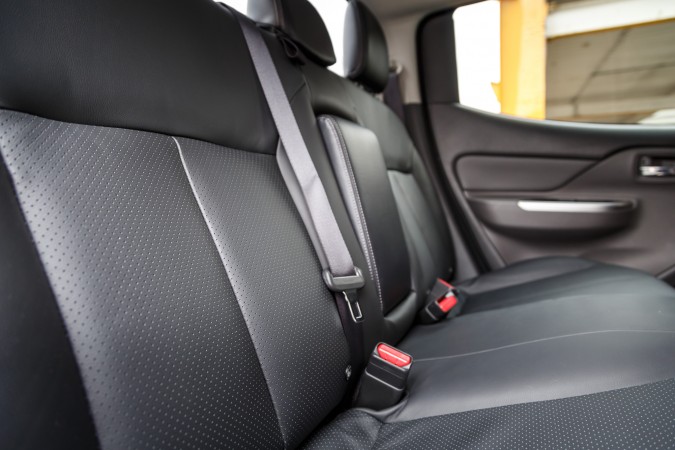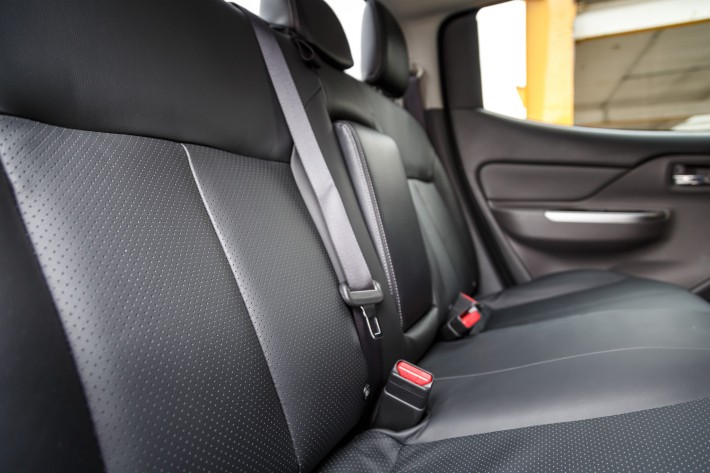 The Experience
The Mitsubishi L200 Warrior Series 5 experience was better than I expected. One of the main factors for me was just the coolness of the Series 5 Warrior, especially in this spec and colour. I love how rugged the car looks, and how much road presence it has. Once I had got used to driving the car, and after only one week with it I had great confidence in the car's abilities, it felt reliable, strong and as if it could conquer anything.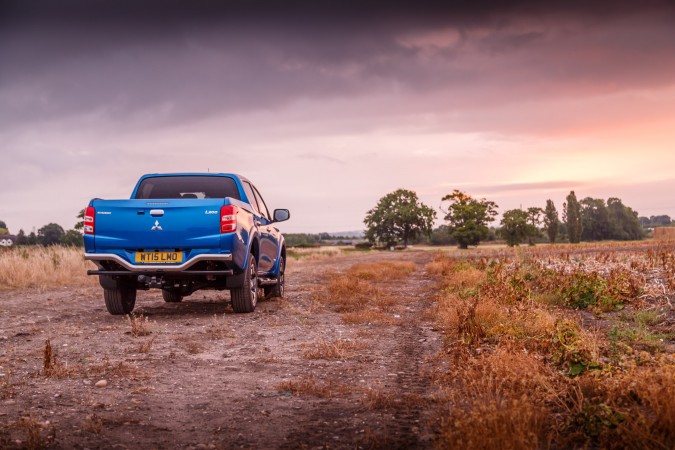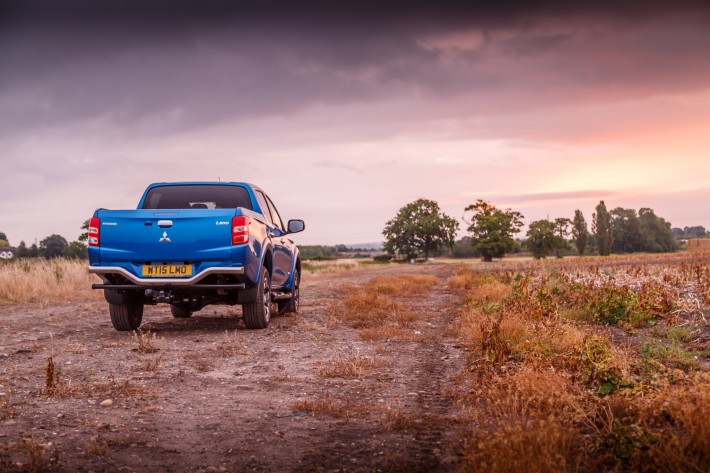 Verdict
The Mitsubishi L200 pickup truck speaks for itself by staying in production for so many years and after a week of testing I can see why. From a passenger car perspective the interior of the car is better than many similarly priced passenger cars out there. When you include the fact that you get industry leading load space, great power, and efficiency, I think we could be looking at another 40 years of the L200.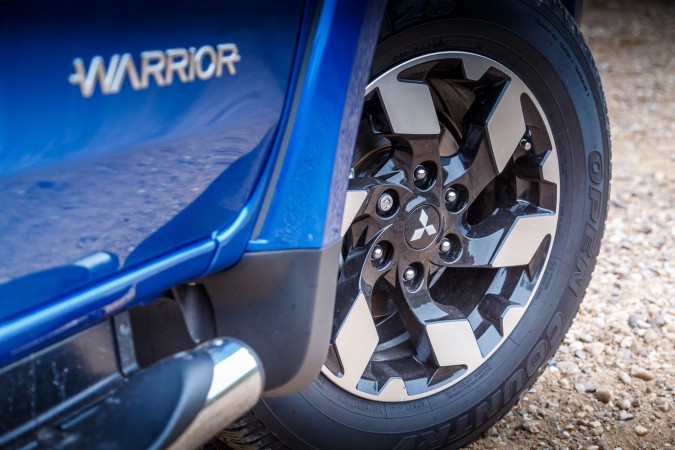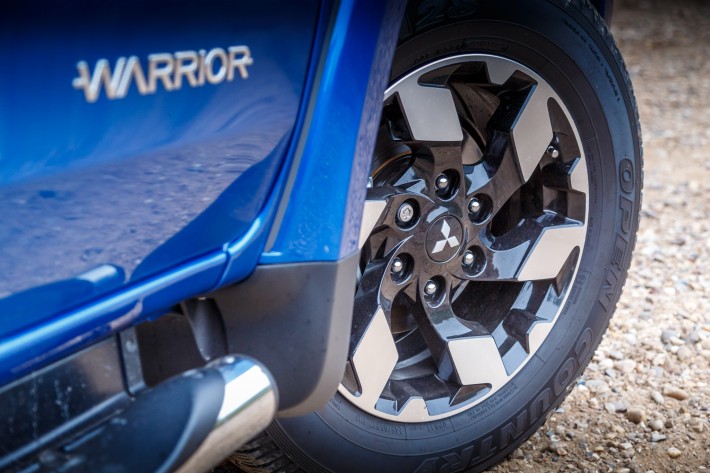 Video Highlights

Specification
Mitsubishi L200 DI-D Warrior Double Cab Manual – Series 5
Price: £27,658.80 
Engine: 2.4-litre Diesel
Power: 178bhp
Torque: 430Nm
Transmission: 6 Speed Manual
0-62mph: 10.4 Seconds
Top speed: 111mph
Weight: 1,860g
Economy: 42mpg
CO2: 173g/km
Author: Paul Hadley