Mini hatchbacks since the dawn of the 2000s can't get any more iconic than the Ford Fiesta, surely. It's small and plucky, cute but very fast, and endlessly usable as a workhorse that gets the job done in a pinch. But in the last few years, it looks like the Fiesta's dominance might be over. Every day, more consumers are looking towards compact crossovers, while the micro-hatch category is filled with exciting new entrants from the Far East. So then, what about this Ford Fiesta ST-Line Edition MHEV?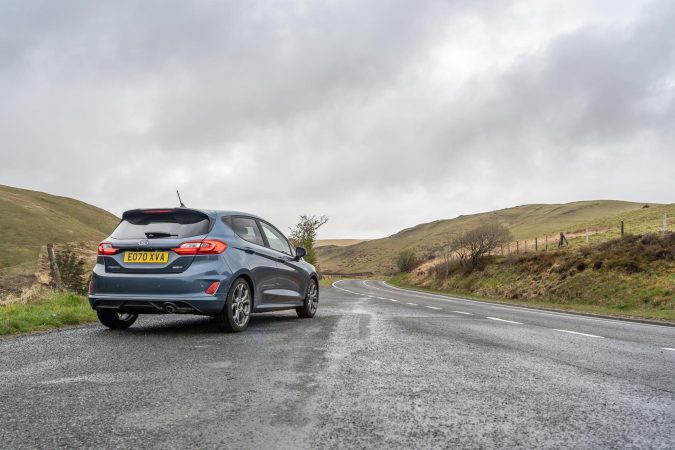 The name's a bit of a mouthful, yes. However, can this new, (partially) electrified variant bring the Fiesta back on its footing with the average Joes and Janes? We'll try to find out as this Fiesta MHEV arrives at our doorstep. It's got a keen three-pot motor mated to a mild-hybrid powertrain, or MHEV. Technically, this means that there's a small 48V battery combined with an integrated motor/generator kit. Oh, and there's a very lovely six-speed manual gearbox too.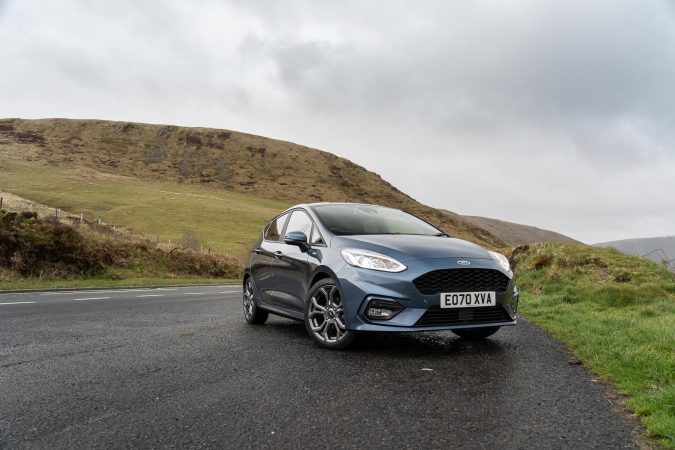 What Is The Fiesta ST-Line MHEV About?
The Fiesta MHEV that we have here is an ST-Line spec car, not a full ST hot hatch, mind. Styling-wise then, our test car is a lot more subtle than the racy and fiery Fiesta STs of times past might appear. It's rather handsome and understated, especially with this Chrome Blue paintwork that glistens in the sun. Being an ST-Line model, it does have a few sporty touches. This includes blacked-out trim along with the grille, as well as a fairly aggressive body kit all-around.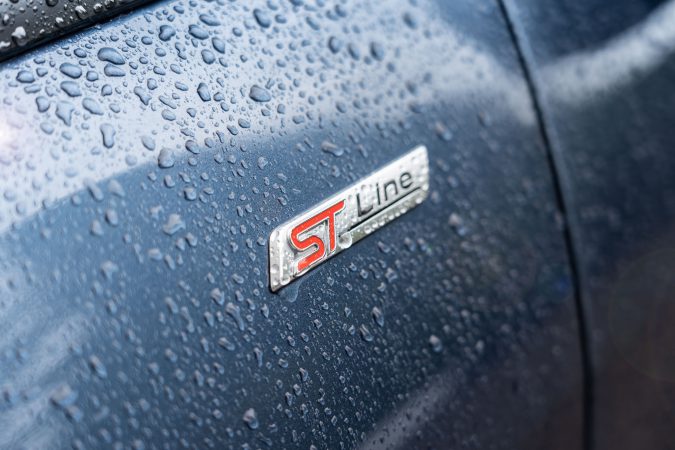 Though you really have to be looking hard to find where it says "ST-Line" to learn that this is different from any Fiesta. Ours has a rear spoiler, despite me being quite certain we won't need the benefits of added aerodynamics or extra downforce. Speaking off, it's important to discuss what this 48V MHEV system does and how it works. In layman's terms, it basically functions as an advanced and clever stop-start system. While it will improve your fuel efficiency, the car is no less fun to drive.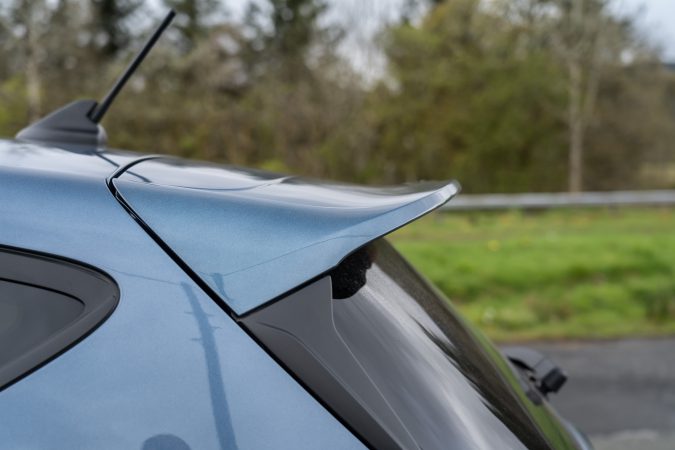 How Does It Drive?
This stop-start ability is almost instantaneous when it works, rushing in power as soon as you lift off the clutch. On that note, the extra sports pedals on the manual-trimmed car feel very good, too. On paper, the spec sheet might make for a dull reading to someone who wants the hottest of hatches. Stamp on the go-faster pedal, and the Fiesta MHEV will sprint from standstill to 62mph in a meagre 9.4 seconds. It'll carry on to a top speed of 126mph with its overall output of 125PS.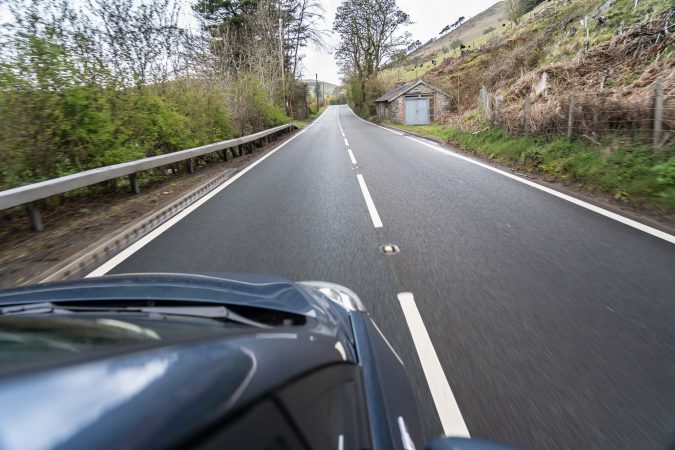 So, you'd think it won't be that fast to drive. But that line of thought goes out the window as soon as you drive it. In the real world, it's quite the hoot to drive, more so if you're a bit lead-footed. Granted, its 210Nm of torques are noticeably absent at the low end. The Fiesta MHEV is one of those cars that demands you to rev it out, and then keep it at the top-end near redline. This is where power delivery is at its peak. The 48V motor, when dancing along with the engine, adds to this experience complimenting the engine.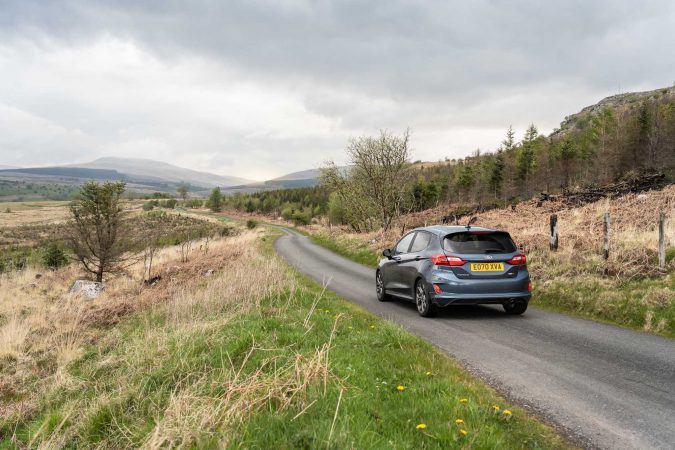 When it kicks in, the motor helps to fill in the gaps in the torque while the 1.0-litre three-banger is waiting to huff and puff. Overall then, power is linear and progressive once it gets going, as you row along with all six of the manually-actuated gears. The alternative is a seven-speed automatic, but why not relish the manual while it's still here, eh? The Fiesta makes a nice sound as well. The three-cylinder, as tiny as it may be, rasps spiritedly up in front.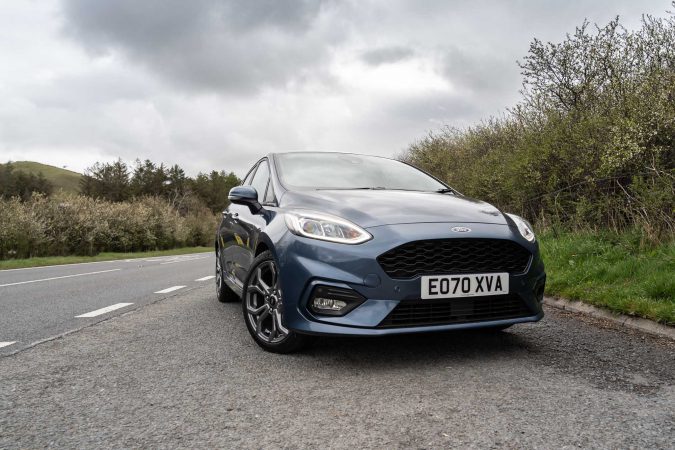 The pleasantness of driving this Fiesta MHEV doesn't just stop with the power- and drive-train, however. Ford has refined its know-how in dynamics, aided by the laws of physics. A compact footprint and less mass make it a wholly enjoyable car to storm down your favourite set of B-roads. Our particular car has a "sports tuned" suspension, which does bias the handling more towards the sporty side. In return, we get a tad bit of harshness in the ride quality, no not at all compromising.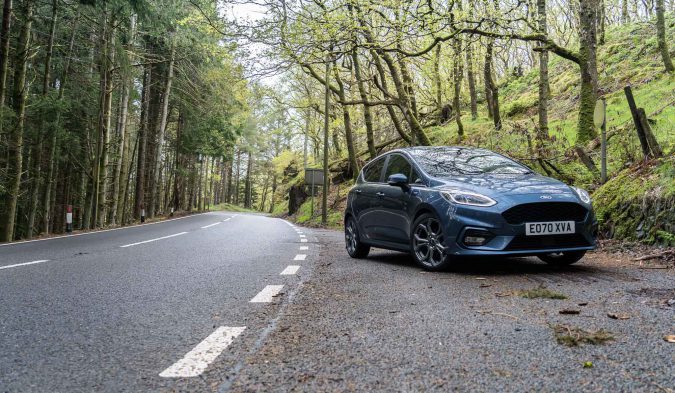 What Is It Like Inside?
Stepping inside, it feels like any other Ford if you're already familiar with them. One big upside, we feel, compared to its rivals from the likes of Volkswagen is the simplicity in all the controls. To adjust the aircon, there are actual physical buttons instead of a touch-sensitive slider or having to dig through the 8-inch infotainment screen. It's those little things that matter. The aforementioned infotainment has Ford's SYNC 3 system.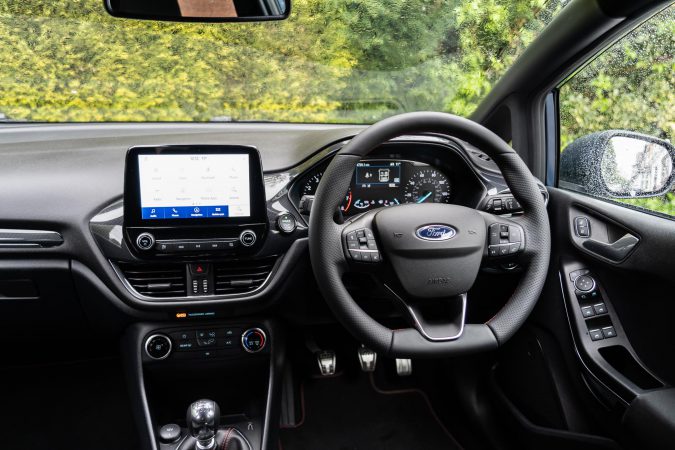 With Apple CarPlay and Android Auto, you can listen to your podcasts or use Google Maps in a breeze. Take a look at the driver's instruments and you will see staring back at you is a 4.2-inch digital instrument cluster, with a lot of clever tech buried underneath. This includes (optional) driver assistance features like adaptive cruise control and lane-keep assist to make your daily commute less tiresome. In the back, there's just enough room for both rear passengers, and some small IKEA sets in the boot for a practicality one-two combo.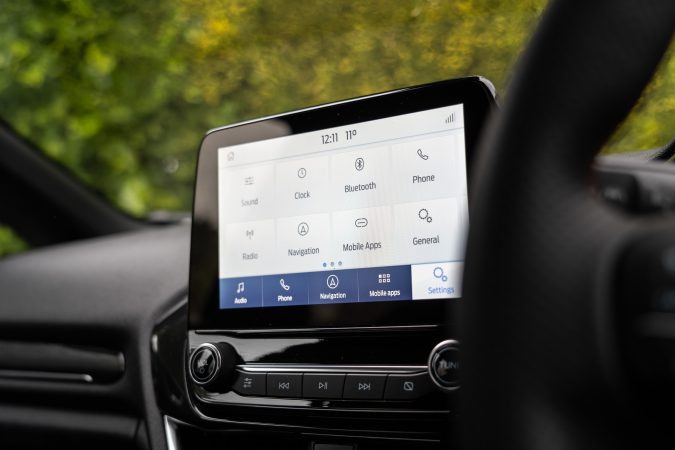 The Experience
The MHEV powertrain does wonders when it comes to saving fuel. The start-stop can be a tiny bit aggressive sometimes but is quite effective altogether. The engine has built-in full cylinder deactivation when you're not using it. As a whole, the Fiesta ST-Line's MHEV may result in somewhat minuscule fuel savings here and there. But when you add it all up through the span of an entire commute, long road trip, or an entire month, the benefits are substantial.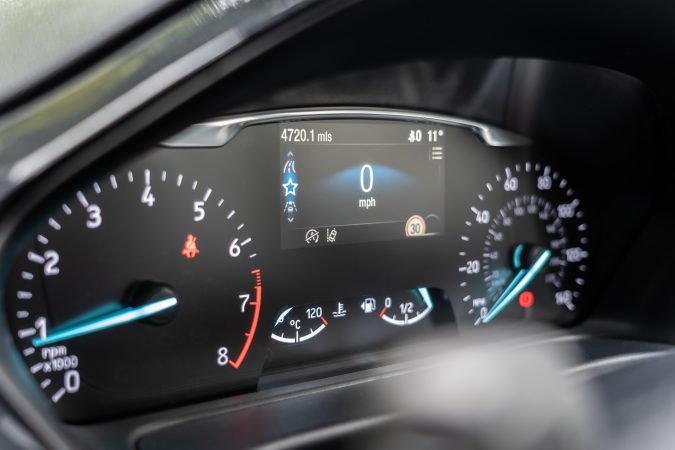 Based on WLTP figures, Ford quotes the highest fuel savings to be around 62.4 MPG, or 45.6 MPG on the lower end of the spectrum. Note, we tested this Fiesta ST MHEV press car for around 550 miles. Throughout that brief period of ownership, it saw a healthy mix of boring motorway and sprightly driving across country lanes. With that in mind, we easily managed to reach Ford's claimed high 60+ MPG ratings, which is impressive, to say the least.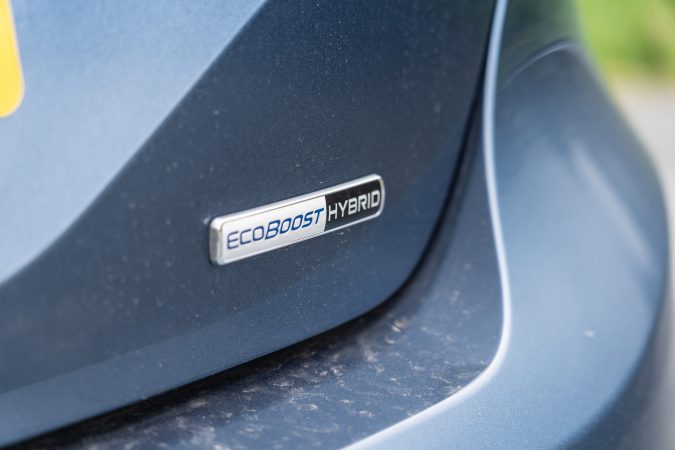 Even better, we've gone far beyond that in some cases. If you stick solely to motorways with smooth, steady, and moderate speeds, you could go beyond 70 MPG. Hypermiling, therefore, is an easy and comfy task to accomplish in this Fiesta. At any time, you can switch around between three driving modes – Normal, Sport, and Eco. Accessible through the centre console, the latter of which is the magic button you press to save on excursions to your local fuel stop.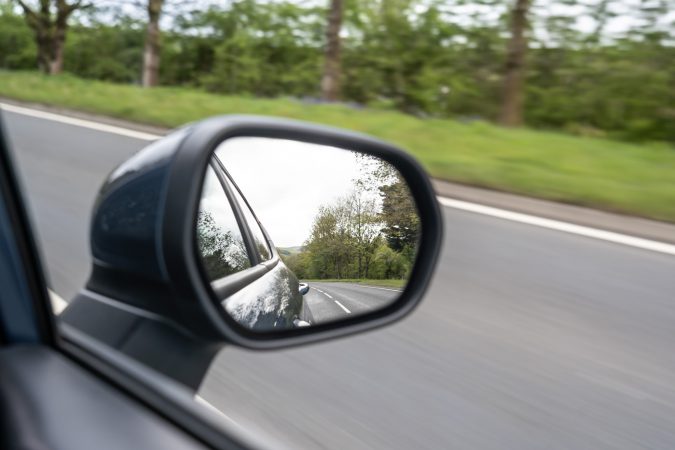 Ford Fiesta ST-Line Cost
As you see here in our review, our Fiesta ST-Line MHEV has an on the road sticker price of £22,360. Meanwhile, the standard price starts at £20,960. It's quite the reasonable price for what you're getting, as a car what'll do you plenty in terms of pure driving enjoyment and economic fill-ups. A lot of extra bits and pieces do come as default with this. In fact, there are only two optional packages that are fitted onto our press car.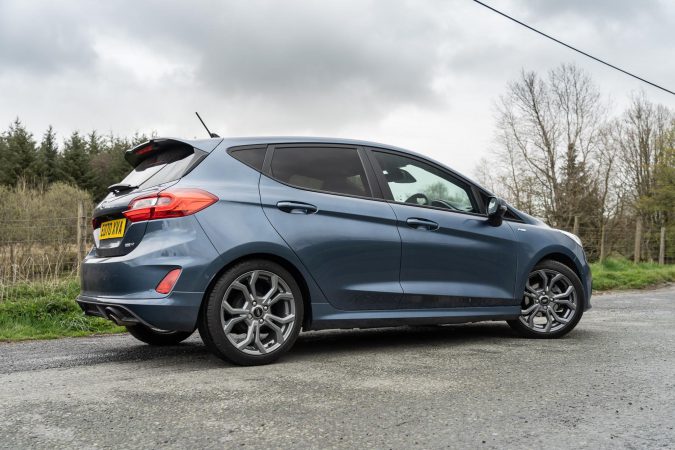 The first is the Chrome Blue paintwork. As much of an eye candy it might be, not ticking this box will save you £500.00. The other will be the driver assistance packs that we've hinted at before. With a price of £900.00, it is a really good buy for the adaptive cruise and lane-keep aid alone. On top of that, there's also emergency braking, speed sign recognition, pedestrian warnings, blind-spot monitoring, advanced auto parking, and more.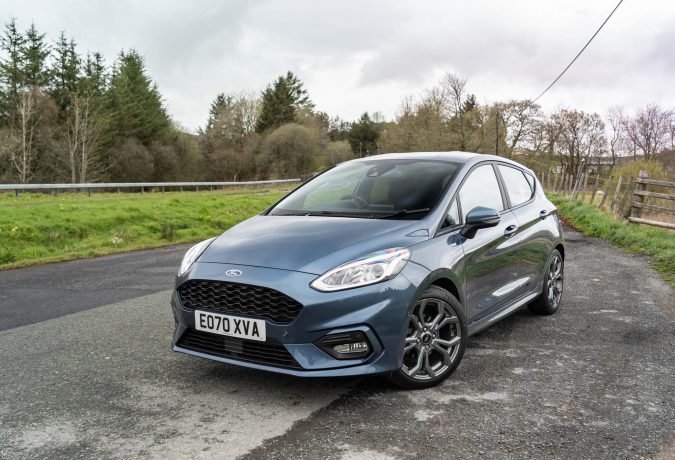 Verdict
We really don't have any significant negatives to make about the Fiesta ST-Line MHEV. In the end, the only reason why you'd want to pick the competition is if there's something they have that makes it more appealing to you. It may be the design, techy gadgets, performance, or it maybe the badge. Though if you're looking for a jack-of-all-trades and do-it-all kind of car, the Fiesta fills in every need, and has some extra bells and whistles to boot.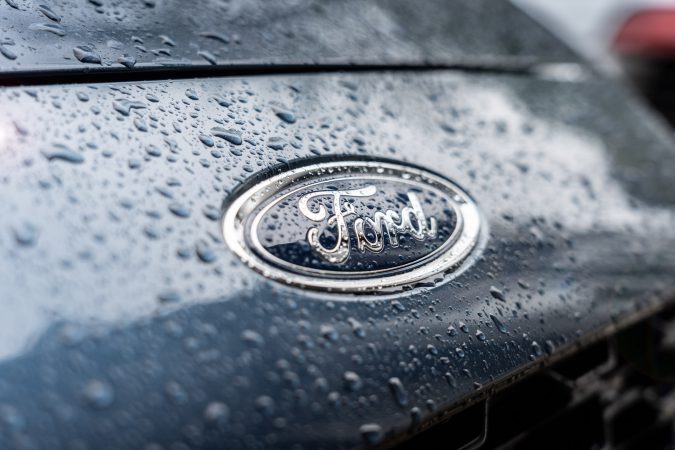 Though not what some might call fast, the smile factor is plentiful as soon as you chuck it into a corner. The Fiesta nips and zips about like a mosquito as you dart it around your favourite stretch of B-roads. The fact that we've managed to have this much fun in a car that uses this little fuel is doubly incredible. It barely sips onto fuel if you're driving it right. If anything, this is a testament to Ford's engineering prowess in marrying that hybrid system together.
It doesn't feel overly awkward or intrusive, as the hybrid cuts in and out seamlessly. As a family car, you can certainly fit enough luggage or groceries in the back, with room to spare. A well-designed, engineered, and thought-out piece of machinery, the Fiesta ST-Line MHEV is an awesome little car. It's both great to drive and easy to live with, while being kinder to Mother Earth, as well.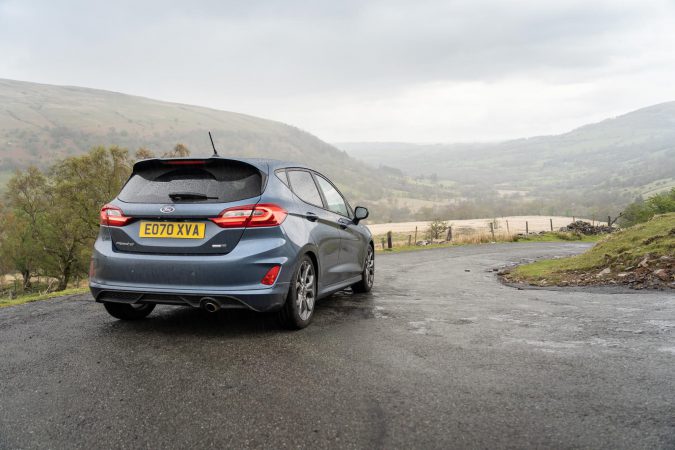 Specification
Ford Fiesta ST-Line Edition MHEV Specs

Price: £22,360
Engine: 1.0-litre 3-Cylinder With 48V MHEV
Power: 123 bhp (125 PS)
Torque: 210 Nm
Transmission: 6-Speed Manual
0-62mph:  9.4 seconds
Top speed: 126 mph
Weight: 1,117 kg
Economy: 62 mpg
CO2: 117 g/km