To date, I've now driven not one, not two, but three Genesis G80s. On the surface, it's hard to notice any differences between them at all. It's only when you dig deeper do you realise the subtle nuances that make the G80 one of the best executive luxury saloons on the market. I've fairly recently driven the (relatively) entry-level G80 as well as a fully-electric version, so what's unique about this one?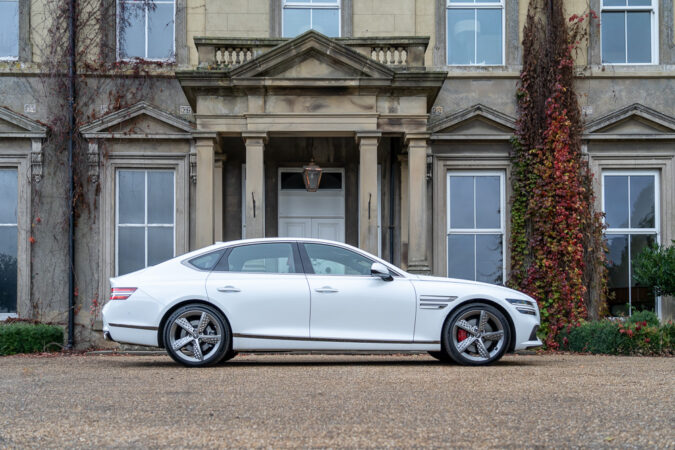 Let's just call the Sport Line the sweet spot of the range. It has a traditional ICE powertrain, just like the Luxury Line that I drove some months ago. It might appear like a downgrade, given Genesis had since given the G80 the full-EV treatment. But then again, that electrified G80 also costs a lot more. So, is it worth opting for this middle-of-the-road trim, or is it better to go to either end of the price range?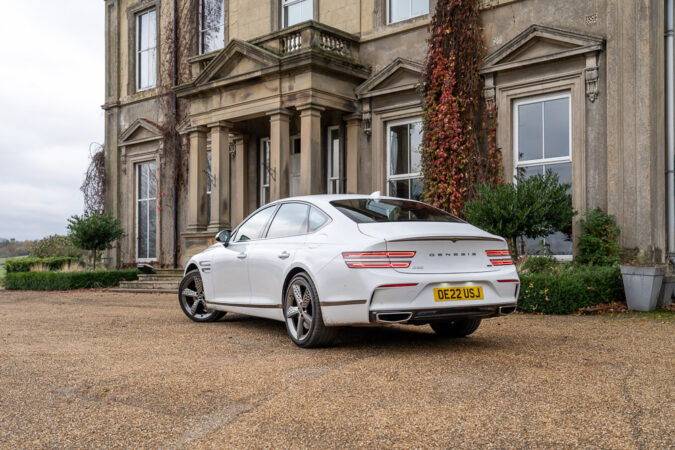 What Is The Genesis G80 Sport Line About?
If you read my thoughts and opinions of the G80 (Luxury Line), then you'll know that I quite like how it looks. It has this distinctive look that is quintessentially Genesis, and won't easily be confused for a Bimmer, Audi, or Merc. The split headlights and taillights are familiar with other Genesis models, as is the overall shape. There's a particular elegance to its silhouette that reminds me of a Bentley.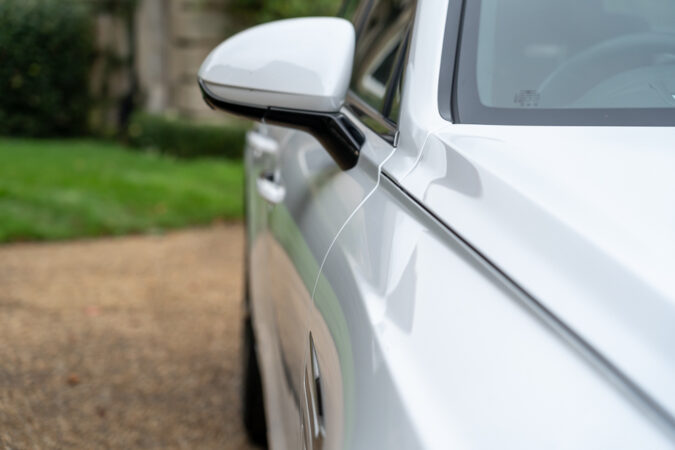 I'm still not entirely sure about its front grille, though. It feels like it's a lot larger than it really needs to be. However, I do think that I prefer this proper grille instead of the faux grille that comes with an electrified G80. Optionally, this Sport Line G80 can be fitted with a massive set of 20-inch alloys (an upgrade over the default 19s). And, maybe even consider getting a set of red brake callipers, as well.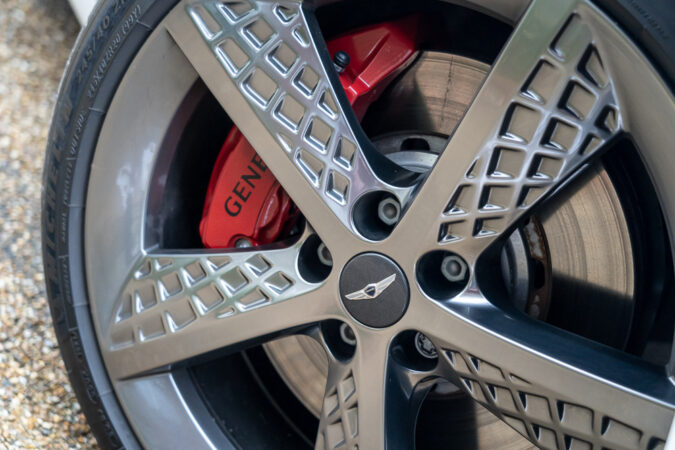 This specific example of the G80 that you see here is a good pairing in my eyes, too. There's the solid white paintwork that contrasts against those red brake callipers and its red leather interior (more on that later). Nevertheless, once you peel underneath its skin, this G80 Sport Line here is very much identical to the Luxury Line's power and drive-train that I experienced before.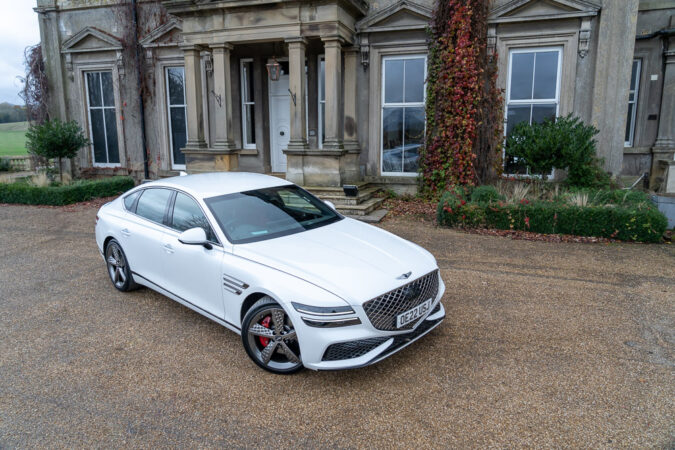 How Does It Drive?
So then, what powers this G80 Sport Line? Well, it has a 2.5-litre turbocharged inline-4. It's outputting a solid 304PS (or around 300bhp) and 422Nm of torque. That should be enough to help it sprint from 0 to 60mph in about 6.0 seconds flat, and onto a top speed of 155mph. This is then mated to a quick and smooth-changing 8-speed automatic transmission. Oh, and it's got all-wheel drive!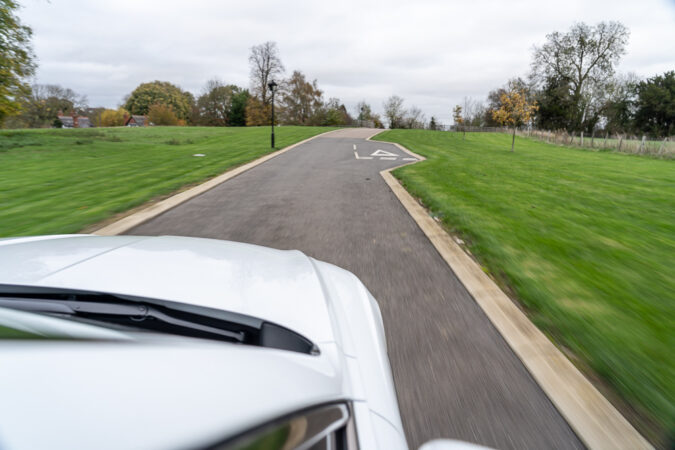 Unlike the electrified G80 that I drove pretty much back-to-back with, it's noteworthy to me that this ICE model doesn't feel as refined. Nor, is it nearly as fast. Although, neither of them is in a terribly bad or deal-breaking way. Rather, the pure-ICE G80 has this old-school element of having to interact with the gear changes. Or, needing to keep the engine within its ideal power band.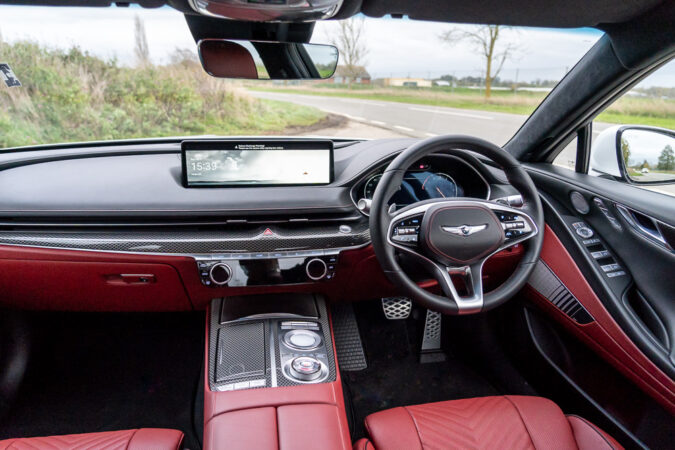 Both of which feel so much more rewarding and engaging when compared to an EV. On top of that, unlike the electrified G80, you get to feel the vibrations and hear those (albeit somewhat muted and muffled) mechanical sounds from the engine. I guess it's a matter of preference. If you will rather ride the wave of the future, an electric G80 makes way, way more sense for you, if so.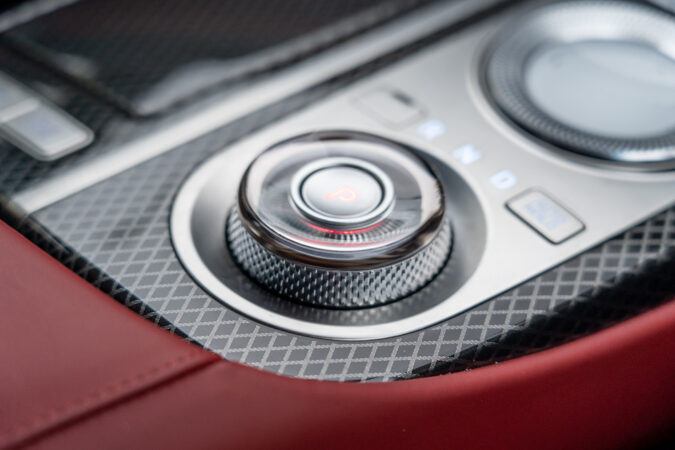 Even from the perspective of someone using their G80 day-to-day, being driven around in it, and not caring so much about engagement with an immaterial object, the EV variant is still superior. If you, like me, want to enjoy those archaic sensory pleasures, the ICE model gives you at least some fun behind the wheel. Of course, the G80 Sport Line doesn't really qualify as a sports saloon.
It doesn't challenge corners, drive you on the edge of grip, or have a high-strung nature as what you might find with a BMW M or Mercedes AMG. Still, what the G80 excels at is finding a great balance between being sporty enough, and still retaining its ability to waft comfortably. The tuning done to the brakes, suspension, and chassis is commendable, allowing you to keep the car poised.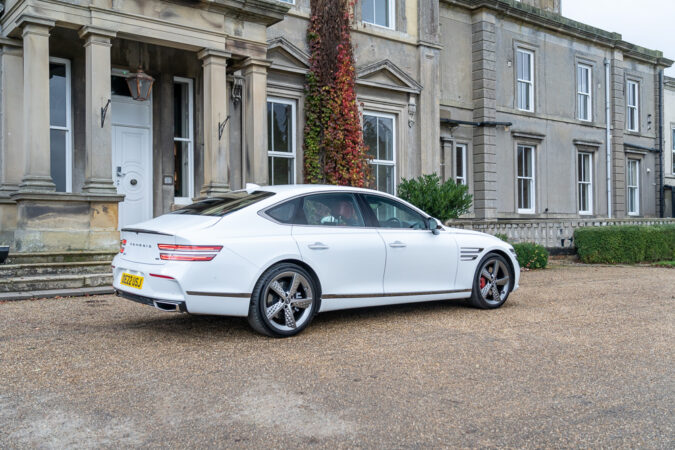 The latter is a crucial point, given that the G80 weighs just under 2-tonnes. Nonetheless, there's not too much lean or body roll in the corners. Combined with all-wheel drive, the G80 could maintain its traction and torque delivery firmly into and out of a corner. The inclusion of all-wheel drive makes it one great all-weather car, too. Therefore, it's no trouble driving it over the winter.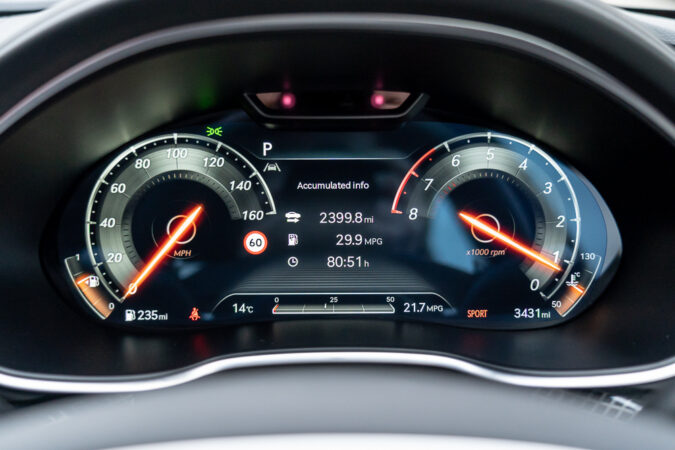 Yet, despite all my talks of hard, aggressive, and sporty driving, the G80's true equilibrium is found when you slow down. Just set the drive modes back into its Comfort setting, and cruise along. That same G80 can then softens into a cushy, pillowy, relaxing, and serene flying carpet. Although it will not match a Rolls-Royce or a Bentley, the G80 is really only a few steps away from perfection.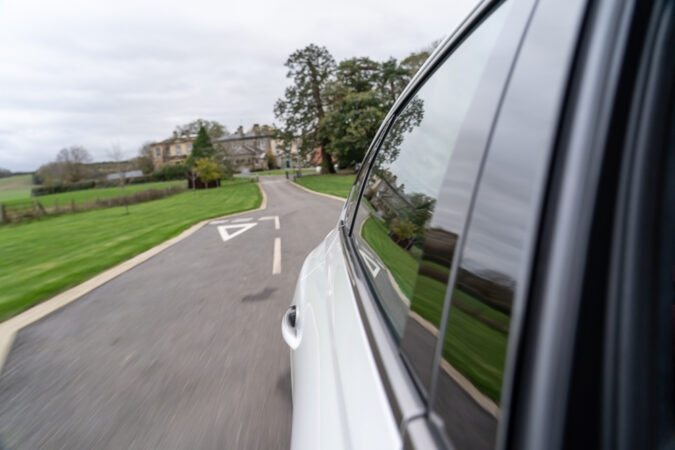 What Is It Like Inside?
You can see here, how the interior of the G80 Sport Line is another major difference compared to the classy and elegant Luxury Line from before. It's been trimmed to look racier, between the red-on-black leather and bright red stitching. Not to mention, the abundance of carbon fibre trim, and blackened panels. Even the patterns of the front and rear seats are now different, too.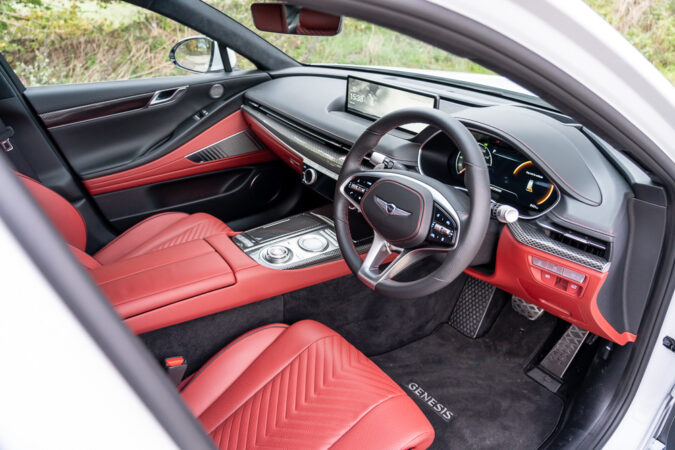 Otherwise, though, it's the same cabin as in every other G80 – including the electric one – and that's no bad thing. One of the high points of owning any Genesis car is being able to spend hours of your waking life chilling inside one. It has, a very decent interior for any luxury brand out there. The sumptuousness of the leather and the cold-to-the-touch metal switches are really nice.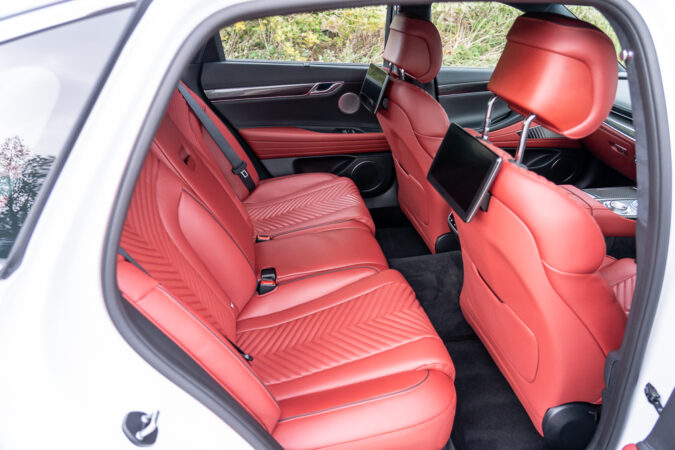 The knobs and buttons even have that satisfyingly solid and tactile feel to them. The entire cabin is put together well, with no instance of cheapness or lacking attention to detail. If you want to try and elevate the experience even further, you could even option the rear headrest-mounted screens for your passengers. And while you're there, maybe get the Lexicon sound system, as well.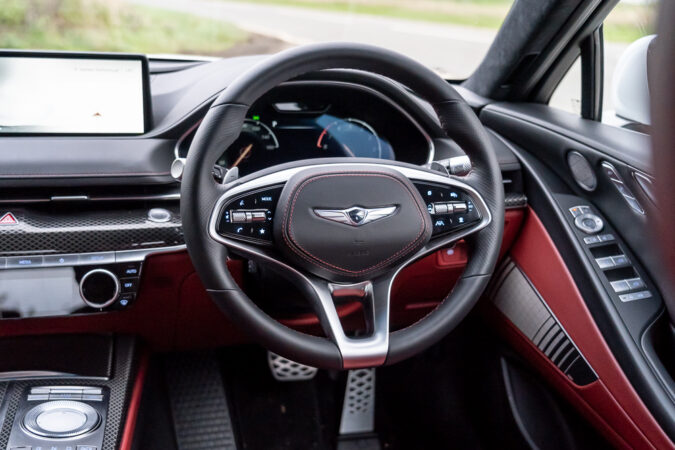 The Experience
If you value good audio, that Lexicon kit is a banger – literally! Speaking of, another noteworthy plus point for owning and living with a Genesis is the amount of tech you get. The G80 is filled with them, including its 8-inch fully digital gauge cluster, and a vast 14.5-inch infotainment system. The former features a neat 3D holographic-like display.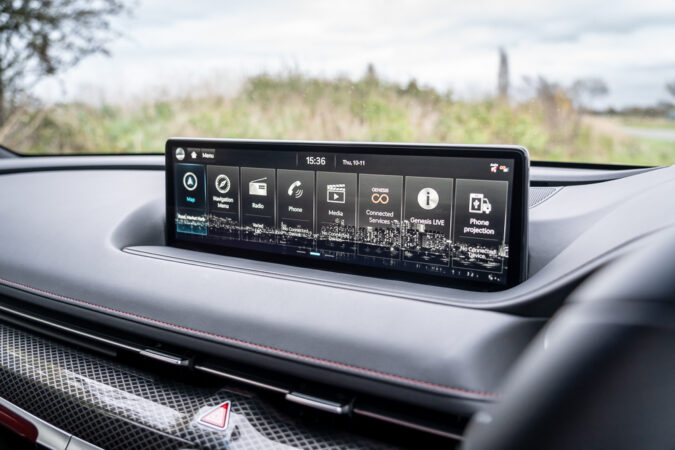 Meanwhile, that infotainment system is one of the best on the market. It's featureful, yet it's easy to use and intuitive to understand, with slick animations and speedy load times. But if you need to hook up your phone to Apple CarPlay and Android Auto, you can do that, too. It's not just the things that you see that matter, as far as tech is concerned… It's also those things that keep you safe.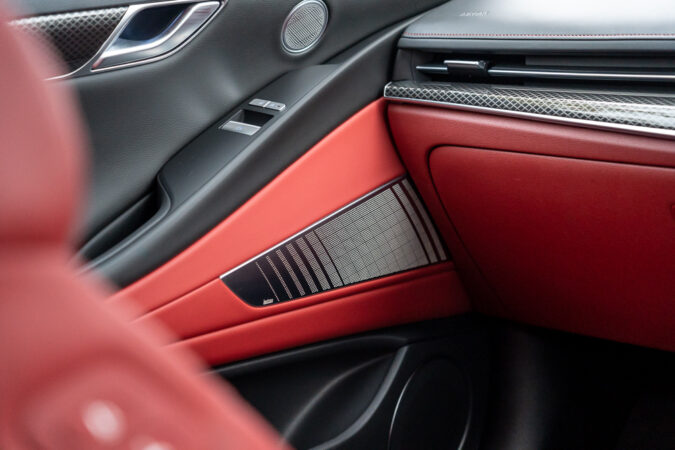 Genesis has a habit of including a vast array of excellent driver aids and active safety systems in its cars, and this G80 is no different. It has adaptive cruise control, lane-following assist, blind-spot alert, rear-cross traffic warning, driver attention warning, lane-keep assist, and more. Even the simple stuff like the crispy clear backup camera and 360-degree view make living with the G80 easier.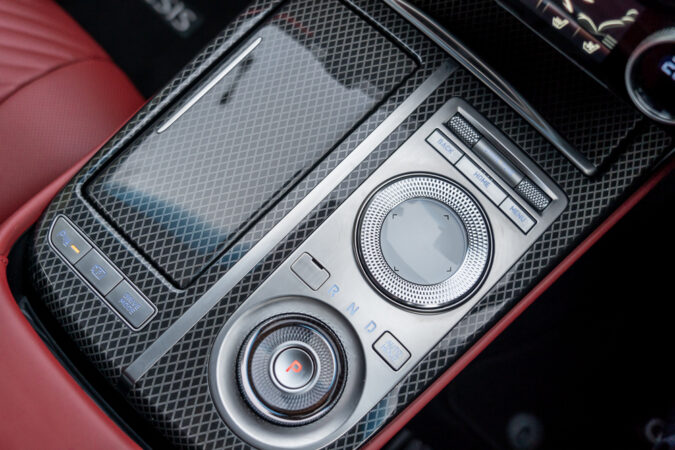 Genesis G80 Sport Line Cost
I did mention earlier that this Sport Line trim is the sweet spot of the G80 range. But how much does it compare with the others? Specifically, the Luxury Line will set you back at least £47,950. Although, the one I tested back in February 2022 was more than £54,000, including the options. Yet, that G80 with an electrified powertrain starts at £65,805, and the one I drove was over £80,000.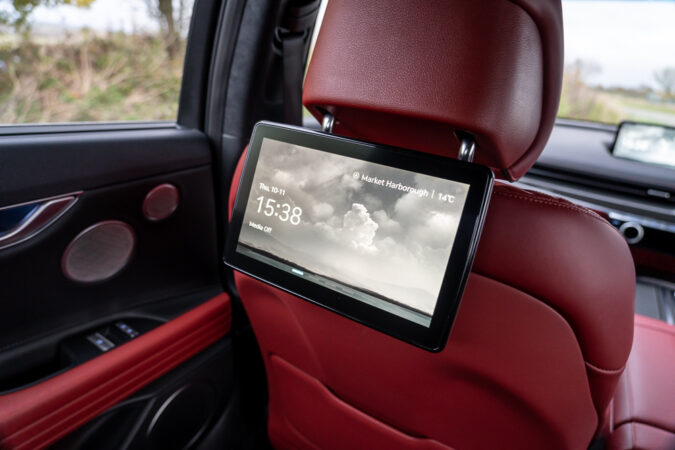 This Sport Line here sits neatly between them, with a starting price of £49,450. Once you count those optional extras, this particular example will cost you £61,810. The biggest contributor to this was the Innovation Pack, Comfort Seat Pack, and Executive Pack. Each one costs £3,900, £1,680, and £3,920, respectively. Oh, and the sunroof costs £1,460, while that Lexicon audio is another £790.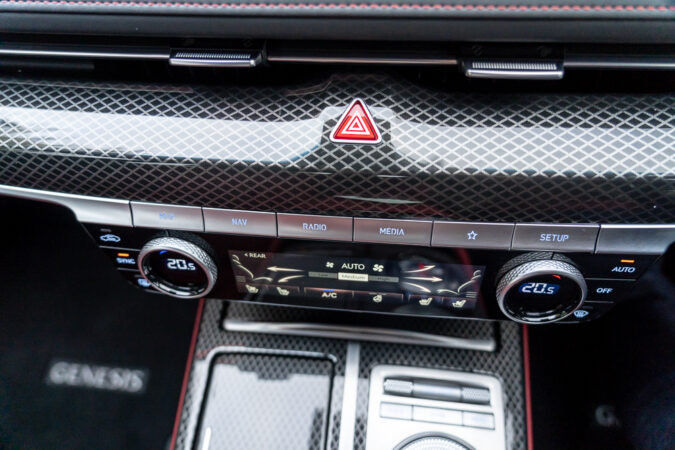 The other options were cosmetic, such as the £640 upgrade to get 20-inch alloys over 19s, and £290 for red brake callipers. If you're curious, this Ulyuni White paint will cost you another £750. All in all, the options aren't too costly, if you cherry-pick them. Genesis also has a 5-year care plan, including a 5-year warranty, 5-year road assistance, and 5-year OTA updates.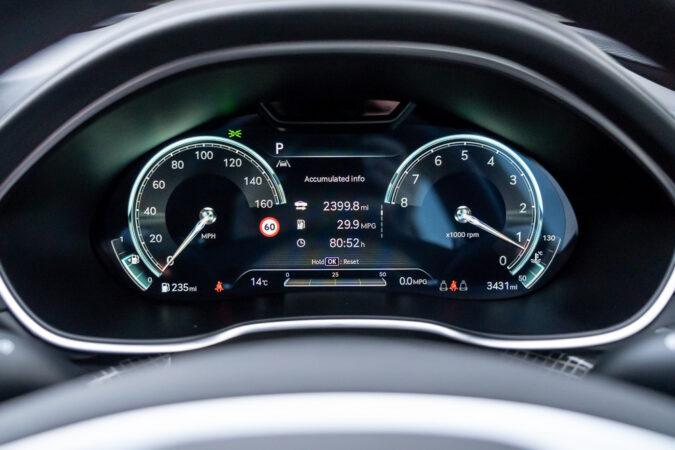 Verdict
Having already driven three G80s thus far, it's basically 100% confirmed that I really like it, without any shadow of a doubt. Genesis is a bit of a left-field brand, so most of you reading this might still want to get something more German instead, anyways. There's that cachet with a BMW, Audi, and Mercedes, as well as other brands like Lexus or Jaguar, that a young brand like Genesis has yet to earn.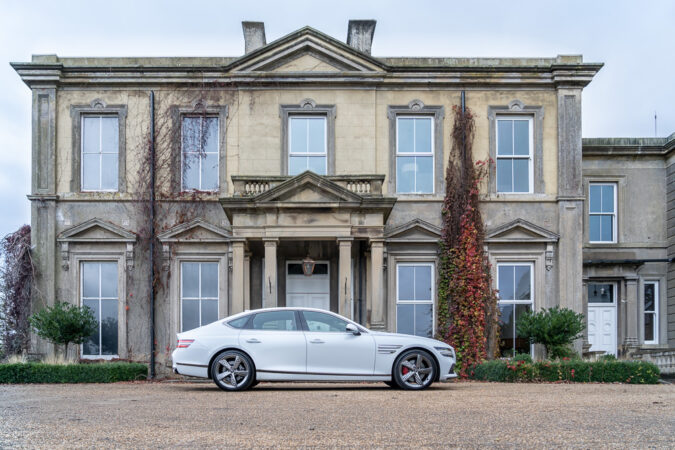 But if all that is just nonsense and fluff to you, objectively speaking, the G80 has marked itself as one of the best executive saloons on the market. It offers a lot for the cash and in return, you get a highly well-rounded and jack-of-all-trades machine. The only thing you may be missing out on is sportiness, but with a chariot this elegant, relaxing, and featureful, do you really need anything more?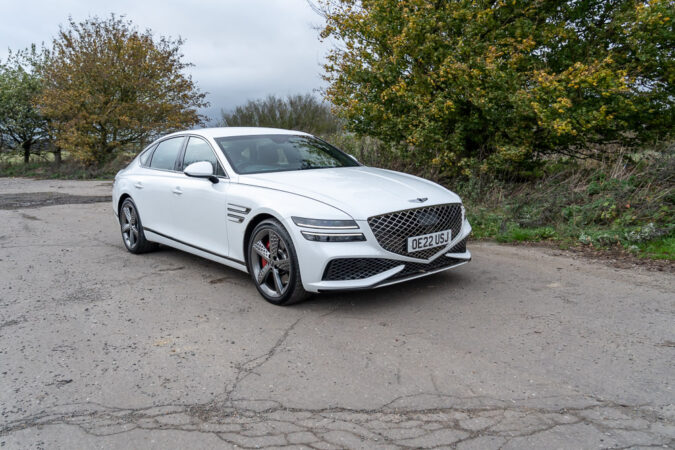 Specification
Genesis G80 Sport Line Specs

Price: £49,450
Engine: 2.5-litre turbocharged inline-4
Power: 300bhp
Torque: 422Nm
Transmission: 8-speed automatic
0-62mph: 6.0 seconds
Top speed: 155mph
Weight: 1,930kg
Economy combined: 30.47-31.20mpg
CO2: 205-210g/km