In only a few years, Genesis has evolved into a brand that stands proud and tall against carmakers that have been around forever. In such a short span of time, cars like the GV60 have proven that Genesis has all that it takes to compete on a global stage. They've gone from strength to strength, and now, they've grown into a whole new category – electric cars.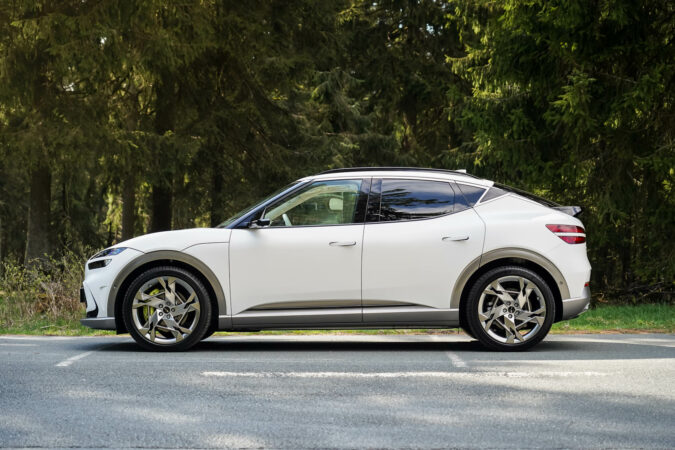 Yes, the GV60 you see here is one of the first fully-electric vehicles from Genesis, and it's just one of many to come. Albeit, I reckon that the GV60 is certainly the most unique, with its unorthodox form factor. A quick glance from afar shows you that it's your usual 4-door crossover, featuring a swooping sportback design. However, get a bit closer, and you'll notice the lifted ride height and chunky proportions.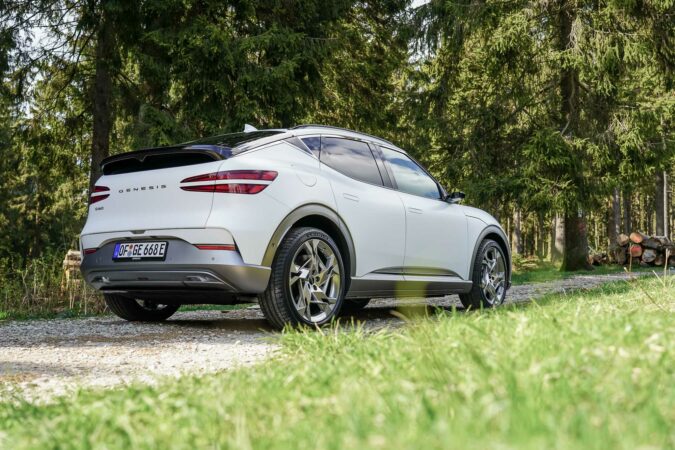 The fact that it carries the 'GV' moniker within Genesis' line-up also suggests that it's marked as one of their crossover-slash SUVs. Not a regular car, rather, it prefers to straddle the line between either one. Think of it as a car-like electric crossover, just to make things easier. But would its quirky looks be enough to charm you into getting a GV60 over its rivals? After my time with it, I think it can.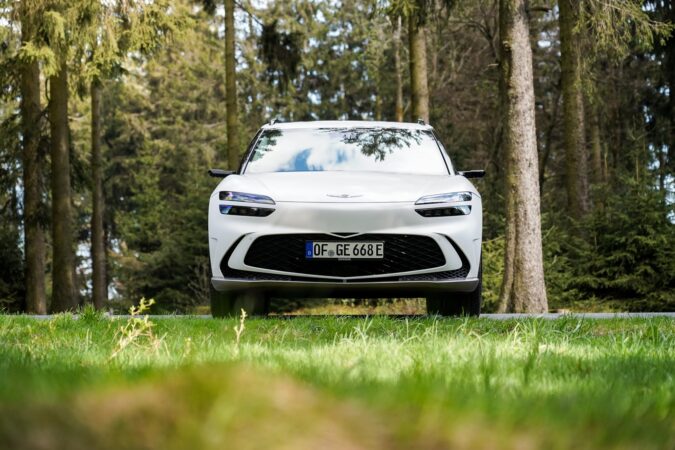 What Is The Genesis GV60 Sport Plus About?
First off, let's take a look at that design. The GV60's appearance is both familiar and dissonant from the rest of its Genesis siblings. You have their typical split head- and tail-lights, as well as one of the most imposing front-ends of any brand. Nonetheless, those blingy wheels are quite brash and bold, even for Genesis. Though, I personally quite like those. Then, we can discuss the GV60's rear-end design.
You get that sloped rear-end atop a crossover-esque foundation, which is a first for the brand. Yet, a look-see elsewhere shows that it hasn't strayed too far from its Genesis roots. The GV60 is typically a Genesis in that it's designed to be timelessly elegant. There are no hard edges, only smooth and seamless curves leading from one end to another. It's only slightly interrupted by a rear spoiler.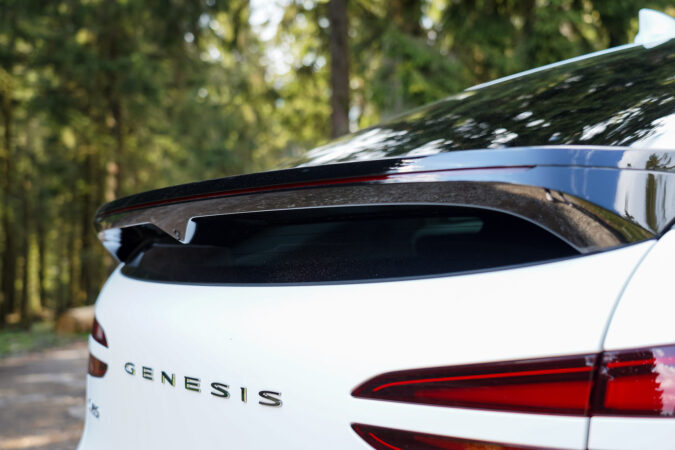 Elsewhere, it looks especially handsome in this lovely Matterhorn matte white paintwork, with grey accents to exterior trim for some contrast. While no doubt peculiar and out of the ordinary, my eyes tell me that the GV60 is a fairly good-looking car. And, one that'll definitely draw some attention if you're out on the open road. Spotting a Genesis is rare enough of a sight, let alone one that's as unique as this one.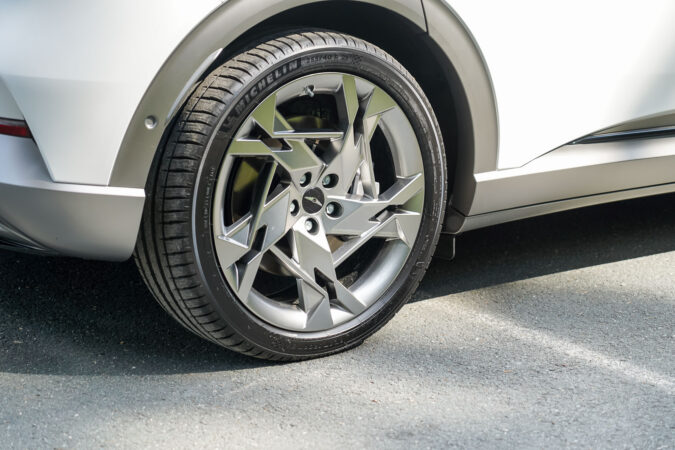 How Does It Drive?
It's worth mentioning that our GV60 here is a Sport Plus variant. It's essentially the GV60's version of a performance-oriented model, and thus, it has dual motors. These are some fairly beefy motors too, with each motor outputting 160kW. After some quick maths, this adds up to 320kW (which is 490PS or 483hp) between both motors. That's some serious performance, hitting 700Nm of torque.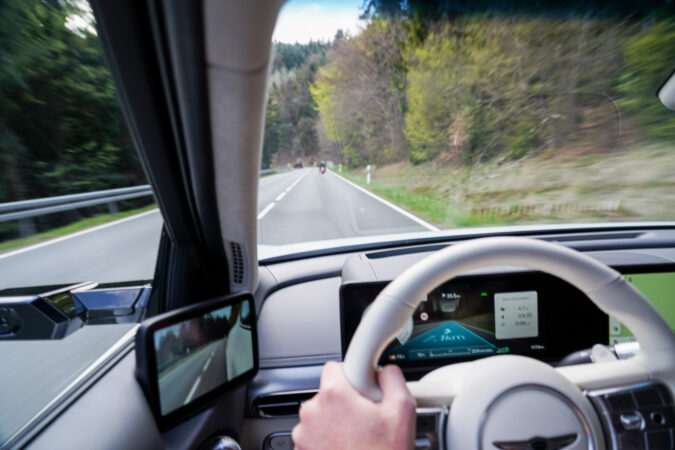 Acceleration, therefore, is blisteringly quick, touching 62mph from a standstill in only 4.0 seconds. It'll then top out at 146mph. That sense of speed is especially punchy given that ultra-responsive electric torque and all-wheel drive. Granted, the GV60 is actually even faster than this once you account for the 'Boost' button on the steering wheel.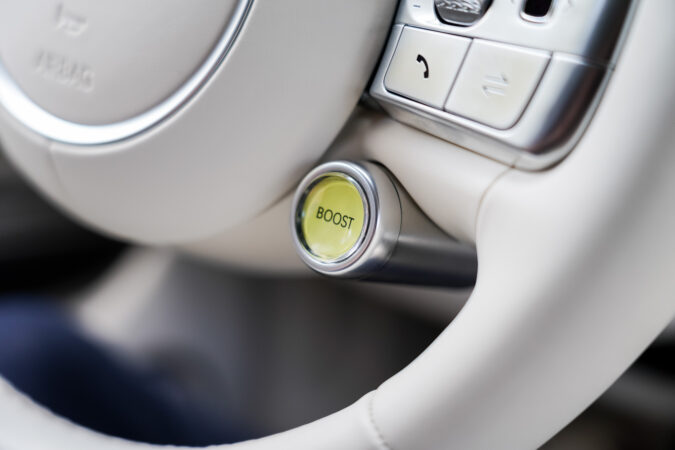 Upon pressing it, the GV60's powertrain would unlock another 20kW of power from each motor. All in all, this now gives you up to 360kW for 10 whole seconds, which is handy for literal overtakes. But when you're not on the limit, the GV60 drives comfortably, as is de rigueur for an ultra-lux EV. While driving, it's quiet, refined, and wafts down the road with optimal ease and minimal interruptions.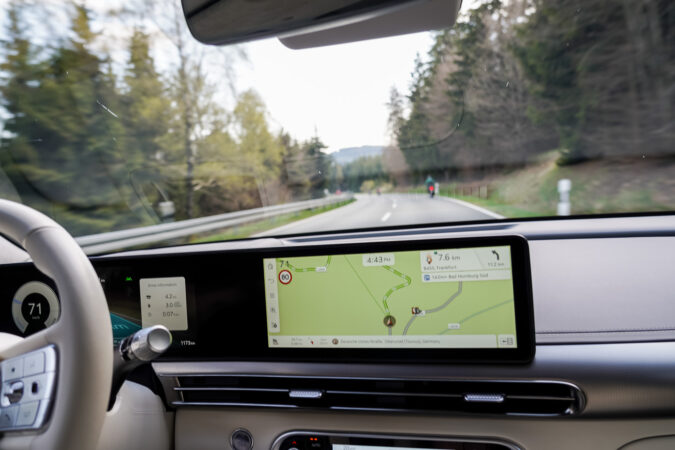 The only factor that breaks up the serenity is when you put your foot down. That power delivery can be rather savage and brutal when you need it to be. Pin the throttle for a moment too long, and the GV60 could readily rack up plenty of speeding fines. It's almost surprising to experience just how fast it could be, given the unassuming nature of how it appears. Oh, and there's the drive modes.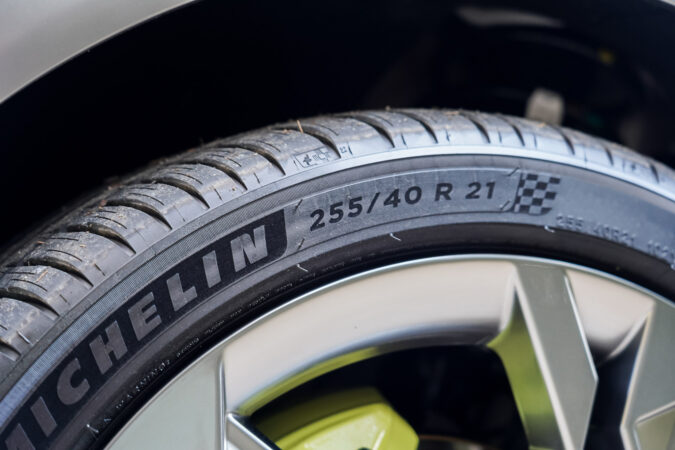 If you want more performance there is the inclusion of a sports and drift mode, of course you shouldn't use the drift mode on public roads. My ideal balance is keeping it in its comfort mode. Then, using that Boost button every once in a while if I needed a bit more oomph. Though weighing upward of 2-tonnes, the GV60 felt somewhat light from the driver's seat.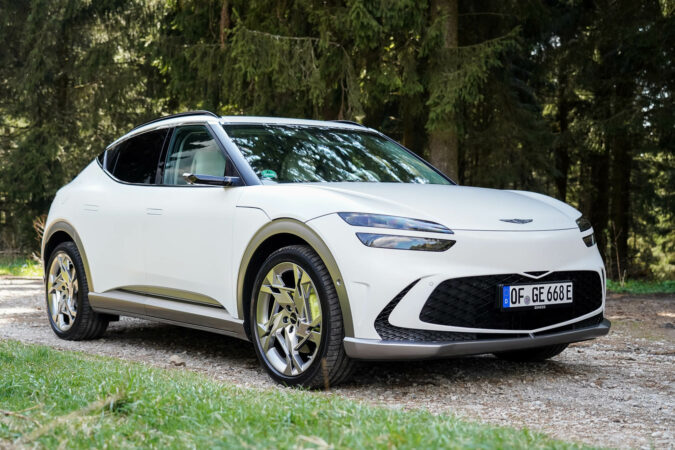 It has a nice light steering feel and is easy to manoeuvre, which also makes it easy to drive around narrow roads or when you need to park it. In the bends, there's a hint of dynamism, and its brakes work well to shave off excess speed. If you're worried that the GV60's speed-demon side might impact its all-EV efficiency, then don't. It lugs around a comparatively large and dense 77.4kWh battery pack.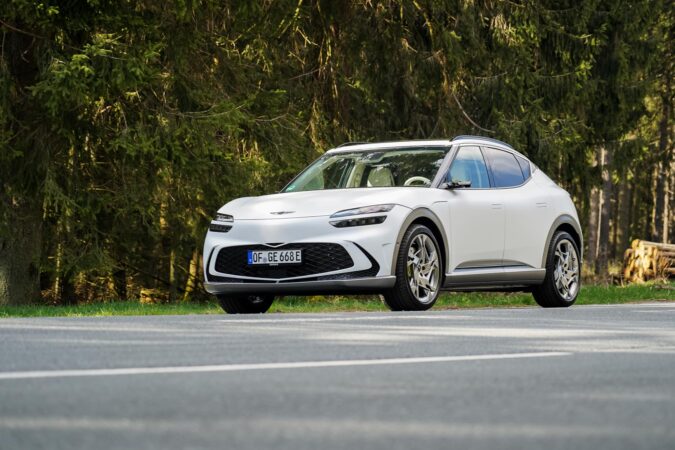 With this, the GV60 Sport Plus could muster a combined range of 290 miles, as gauged by the WLTP rating. Or, around 386 miles if you're very, very careful and drive more diligently. When the weather gets a bit too cold, it's proactive about keeping the battery at its optimal performance. The GV60 comes with a heater that raises the temperature of the battery during winter, ensuring that it won't impact the range too much.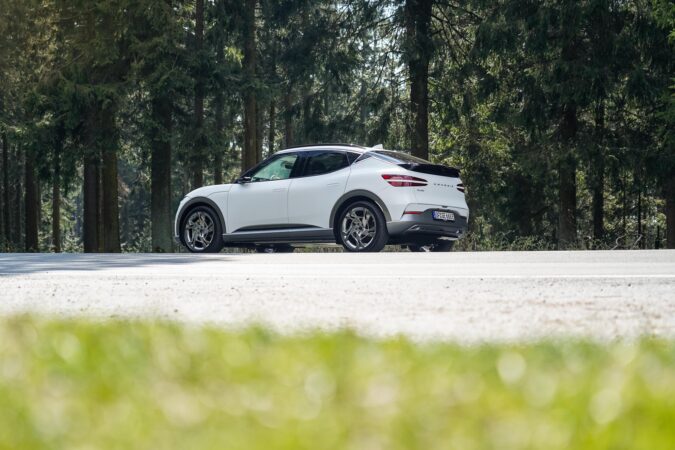 On top of that, the battery's substantial density doesn't make charging an issue, either. Plugged into a 350kW DC fast-charger, the GV60 could charge from 10% to 80% in just 18 minutes. Alternatively, using a slower and a lot more common 50kW DC fast-charger it will manage that in around 73 minutes. Or, if you're using one of those 230V at-home AC wall chargers, you can expect that to be done in at least 8 hours or so.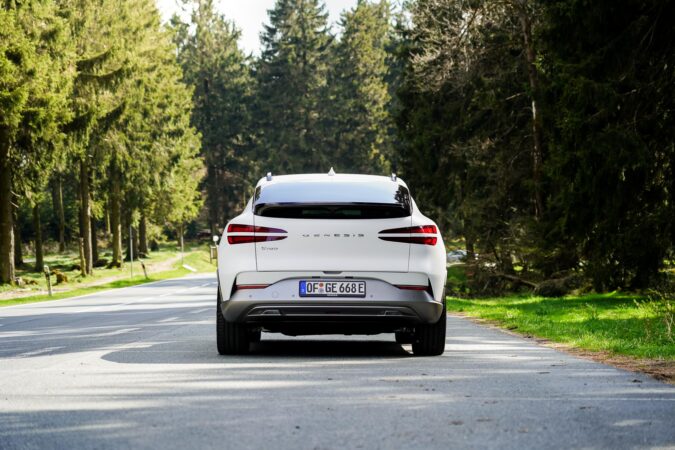 On the move, you get the usual regenerative braking and one-pedal driving, which is customisable. If you want to use some of that electricity for activities other than driving, you could option the GV60's Outdoor Pack. With Vehicle-To-Load (V2L), it basically turns your GV60 into a large battery station. It can be quite handy, using a 7-pin (240V) plug, when you're out camping and need some power.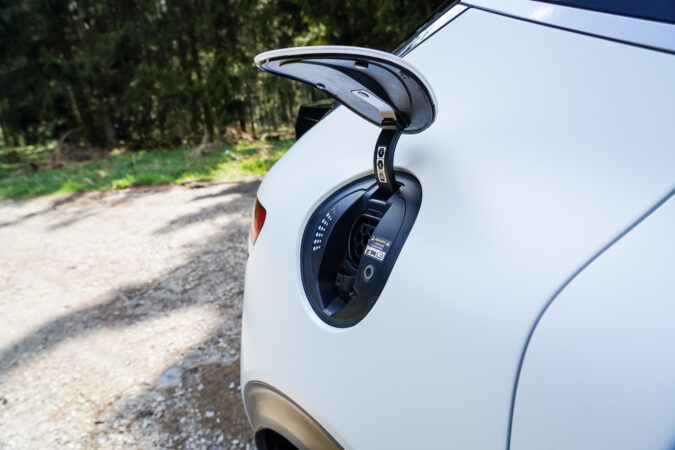 What Is It Like Inside?
Being a crossover-type vehicle, the GV60's prime focal point is interior space and practicality. That's certainly one area where it excels, with abundant passenger room, both front and back. The lack of a transmission tunnel frees up a lot of space, especially around the centre console. Combined with a panoramic roof, there's a very open and airy feeling, making it a fantastic place to spend time in.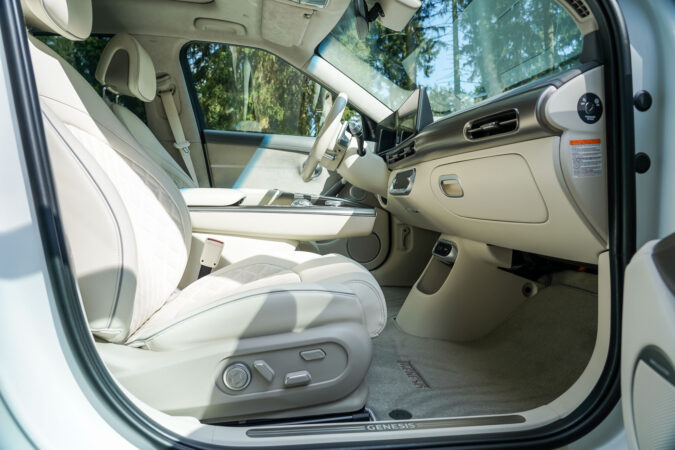 Rear passengers who are overly tall might rub against the ceiling just a bit, owing to that signature sloped roofline. As for cargo capacity, it's ample enough for a week's worth of luggage or groceries. But once more, it's not as large as it could've been, as the GV60's coupe-like design cuts into some of the cargo space that you have. But at least you get wowed once you step inside the GV60.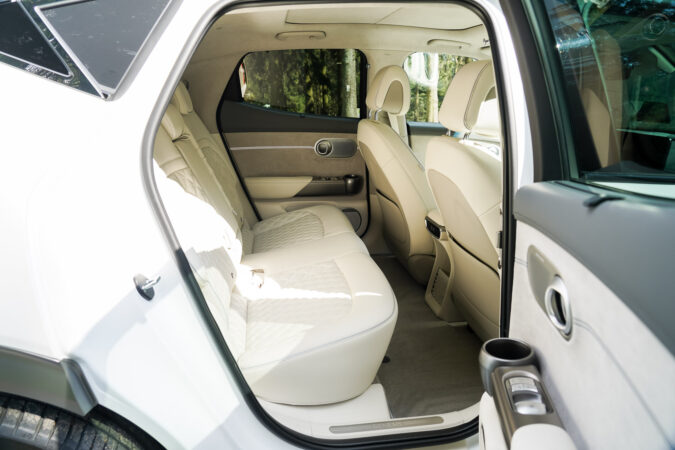 A notable highlight, which is unsurprising to me, having sampled so many Genesis models before, is the craft and attention to detail. It's a gorgeous cabin, with more than enough luxuries to rival your equivalent Mercedes, BMW, Audi, or Lexus. The leather is soft and supple, and everything is just nice to the touch.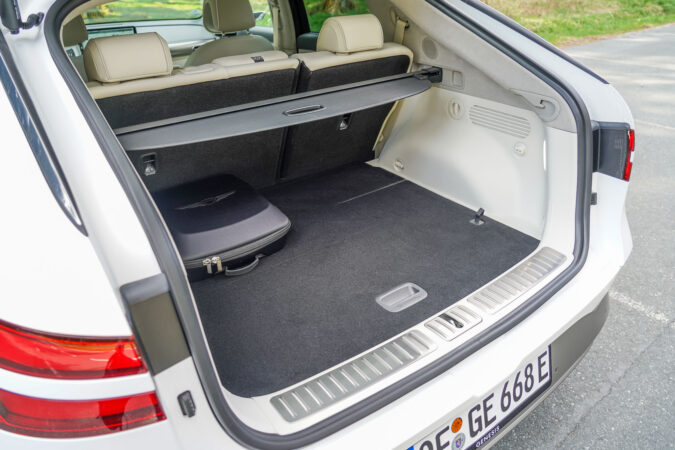 As a brand new model for Genesis, they're not afraid to experiment a bit with the GV60. Note, that crystal ball-sphere thing that acts as your gear shifter. It even spins around and lights up! While it's mostly a gimmick, it's a pretty cool one at that and adds to the sense of theatre. Plus, you can also argue that it's a safety feature, letting you know more clearly if your uber-silent EV is turned on or not.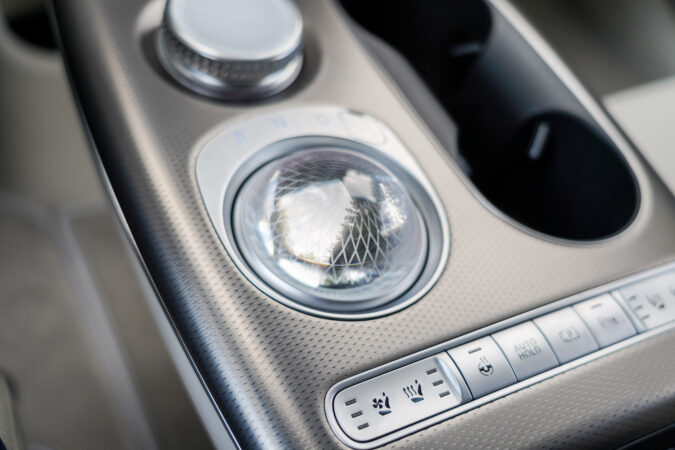 The Experience
The GV60 is a significant evolution for Genesis, including its use of tech. For instance, replacing those side mirrors with a camera. Still, if you prefer an old-school approach, you could instead stick with its default glass mirrors. However, I've found that the camera-bound digital mirrors give you a slightly wider view to work with. Speaking of, the GV60's interior is dominated by screens aplenty.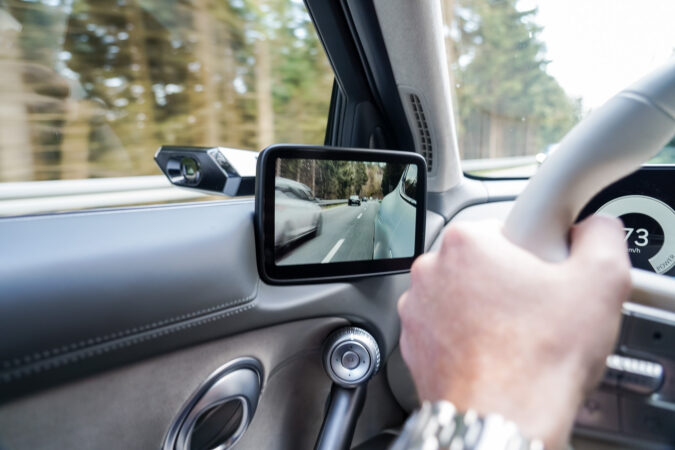 There are 4, in particular, with 2 on the doors, projecting what your side-view cameras are seeing. In addition, you have that prominently large central screen, which divides into 2. This lets it pull double duty as both the driver's instrument cluster and infotainment display. Other unique touches to show that Genesis knows a thing or two about tech, is the inclusion of a handy little fingerprint scanner.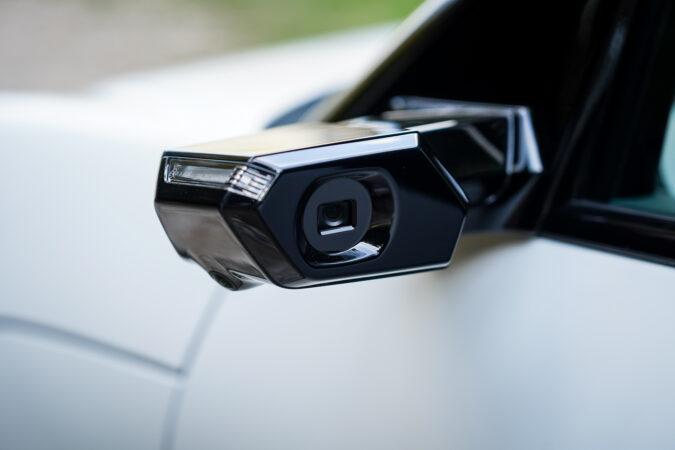 It's an interesting way to biometrically let the car know who is driving and configure it to your user preferences. Oh, and while you're there, make sure you tick the optional Bang and Olufsen sound system. Between its 17 speakers and active noise cancellation, it's one of the best audio experiences in any vehicle today. Another noteworthy aspect of the GV60 is its addition of countless safety systems and driver aids.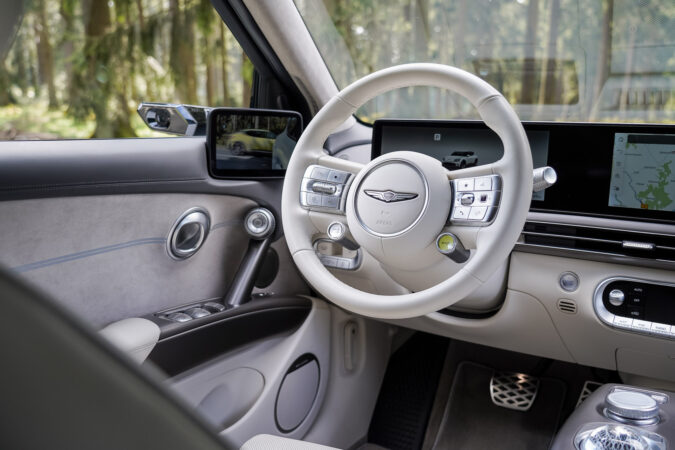 There's tech like lane-keeping assist, highway driving assist, and adaptive cruise control. Altogether, it makes dull commutes and long journeys a breeze to chew through the miles. The many sensors on the GV60 also provide plenty of contextual information about what's around you. It's the little things like being prompted as to what speed limit is set on the local roads or recognising nearby road signs.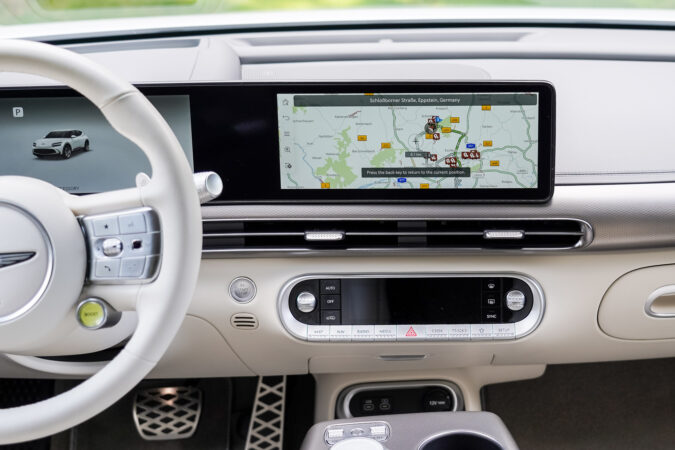 These help to keep you on your toes and make it both safer and easier to drive. It can be a lifesaver if you're driving through unfamiliar territory. Additionally, what lies ahead can be projected into the dash. Here, the satnav can overlay, in augmented reality, a set of arrows. This makes it less daunting to navigate about, with all that tech blending in a way that's intuitive to use for the end-user.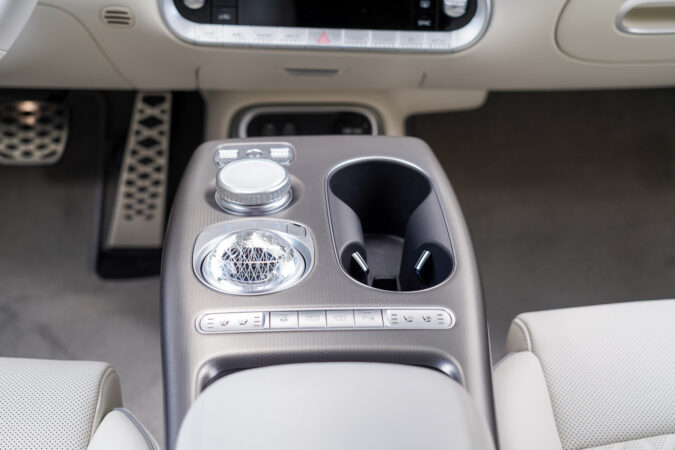 Genesis GV60 Sport Plus Cost
The GV60 is a pretty solid deal at its starting price of £47,005. Nevertheless, our Sport Plus-trimmed GV60 costs quite a bit more. It'll set you back at least £66,405, though this goes up to £77,195 if you add up all the options on our car. In particular, all that tech and comfier seats are pricey, as is a set of digital side-view mirrors, matte paint, and a sunroof. But is that price entirely justified?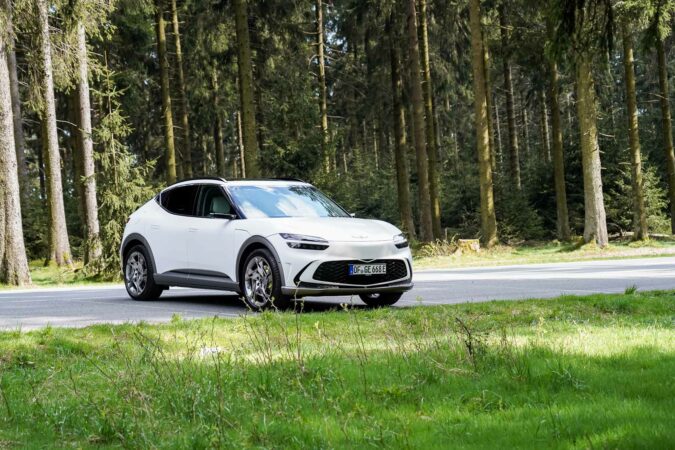 It's a good chunk of change, but for the money and what you get out of it, I'd say it's well worth that price. After all, there aren't too many alternatives for a luxurious, sporty, electric crossover that's as distinct. It becomes far more compelling as an option once you consider its target demographic. Should you desire a bountiful range, a plethora of tech, and a good price point, the GV60 is just right.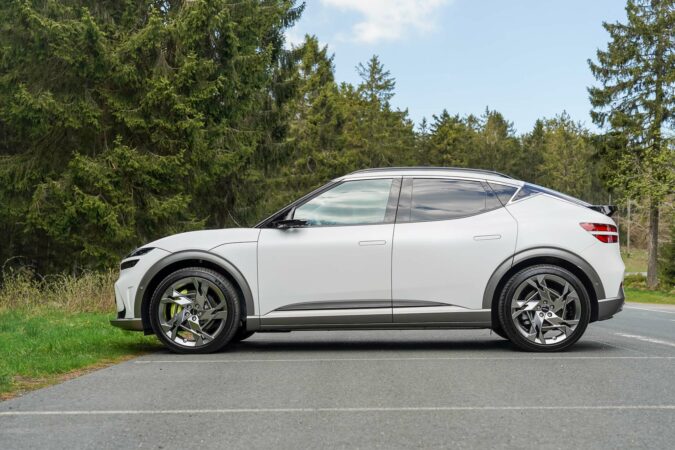 Verdict
The Genesis GV60 is a masterful display of everything good about a Genesis, turned up to 11. It looks distinct, drives brilliantly, is endlessly practical, and has those thoughtful nice-to-haves that neatly round off the whole experience. The interior design, build quality, and trim are exceptional. And, all that tech is easy to use, and actively works to keep you safe and alert out on the road.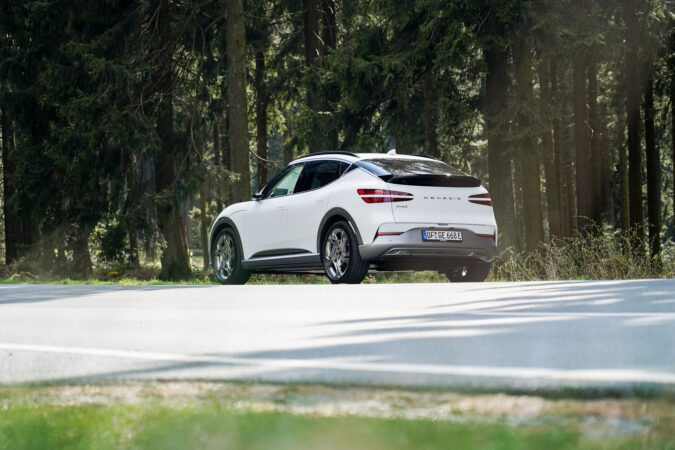 On the EV side of things, it has more than enough electric endurance to offset most range anxieties. Moreover, it charges rapidly and has other well-thought-out tricks that'll keep the battery in its best shape. There's not much wrong with the GV60, frankly. Perhaps the way it looks might be a tad off-putting to some, and it costs quite a lot. But all things considered, Genesis' GV60 is hard to beat.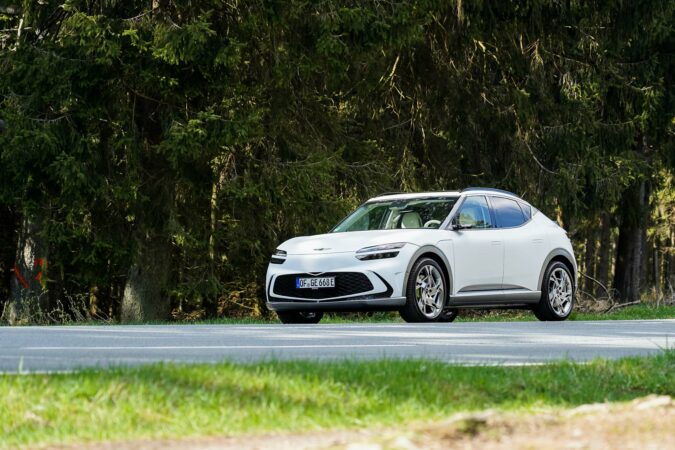 Specification
Genesis GV60 Sport Plus Specs

Price: £66,405
Engine: Electric, dual-motor
Power: 483hp
Torque: 700Nm
0-62mph: 4.0 seconds
Top speed: 146mph
Weight: 2,095kg
Economy combined: 290 miles (WLTP)