Genesis here in the UK is one of the new kids on the block. They're aiming to break into a market now dominated by a select few luxury SUV-makers. But if first impressions truly are long-lasting, then I'd reckon Genesis could be here for a very, very long time. Proof of that is their new big-boy SUV, the Genesis GV80, seen here in its top-of-the-line for the Luxury trim.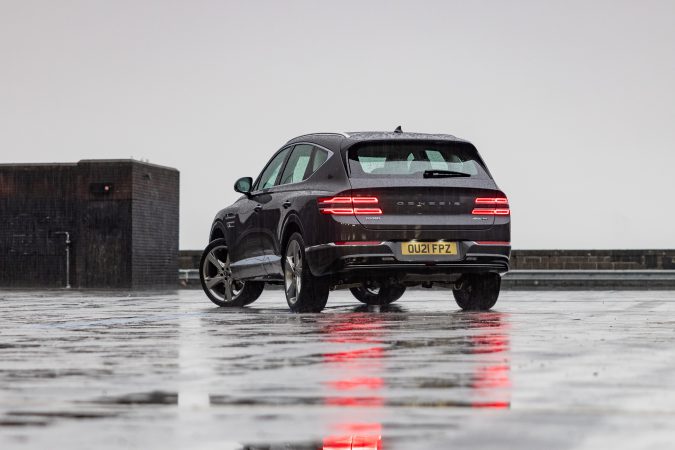 They've been making some truly outstanding cars as of late. From swooping oh-so-pretty saloons to extravagant look-at-me SUVs, Genesis has been rewriting the winning formula. In doing so, they've also turned quite a few heads like few others before it. And if you really want to stand out, the GV80 would certainly be the right fit for you. But compared to other luxury SUVs, why pick this one?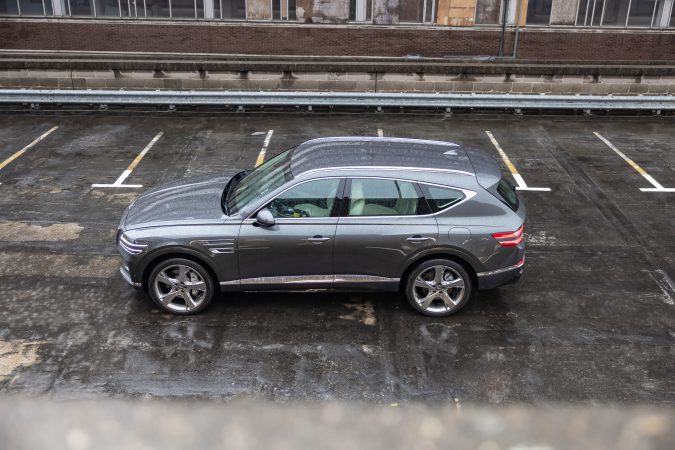 What Is The Genesis GV80 Luxury About?
The GV80 carries all of the typical Genesis design cues, as you might expect. Front and rear, you're greeted with split head and tail lights that give off a distinctive lighting signature anywhere you go. Sitting prominently on its face, there's a suitably ostentatious grille, paired with upscale chrome trim all-around. Surrounding that is charmingly crafted bodywork that's a tad reminiscent of a Bentley.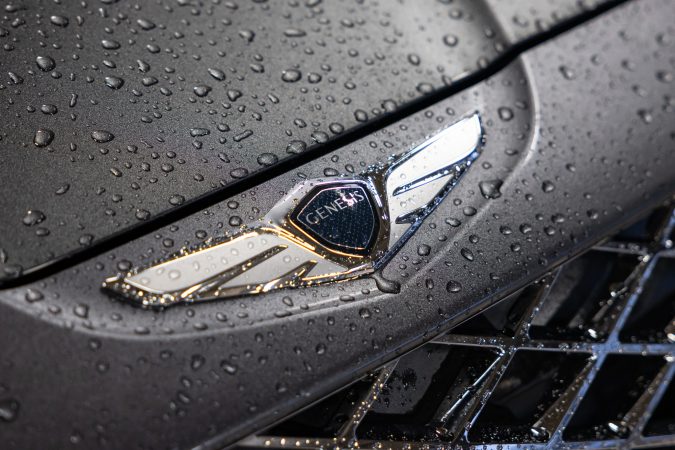 Interestingly, a lot of folks who saw me driving it for the first time thought it was a Bentayga, too. I think it may have a lot to do with its boxy silhouette and muscular frame. Although, I suppose much of that Bentley-ness can be attributed to the winged Genesis badge, as well. Tying it all in, the GV80 is as big in person as it looks in the pictures. It's a gargantuan machine, around 5-metres long.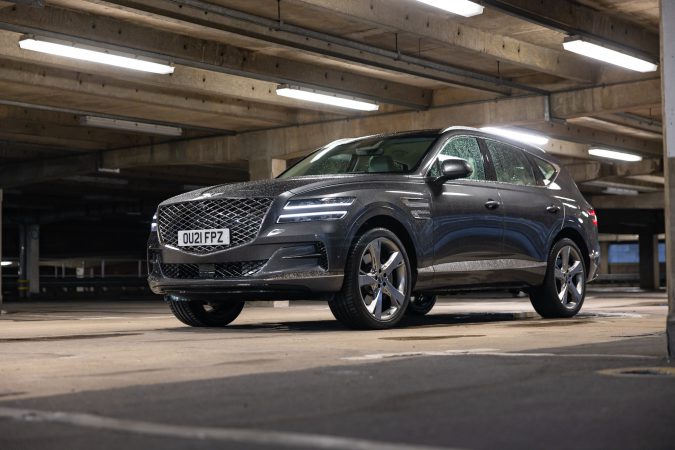 The Genesis' GV80 is an absolute unit, even in a world of ever fattening SUVs, and especially so on our un-Americanised British roads. At times, it's quite a beast to drive in. I'd recommend getting the tape measure out to see if it'll fit your driveway.
As a tool to impress passers-by, the GV80 passed with flying colours. Anyone who knew anything about cars had their eyes tightly focused on the GV80 as I drove past them during my testing.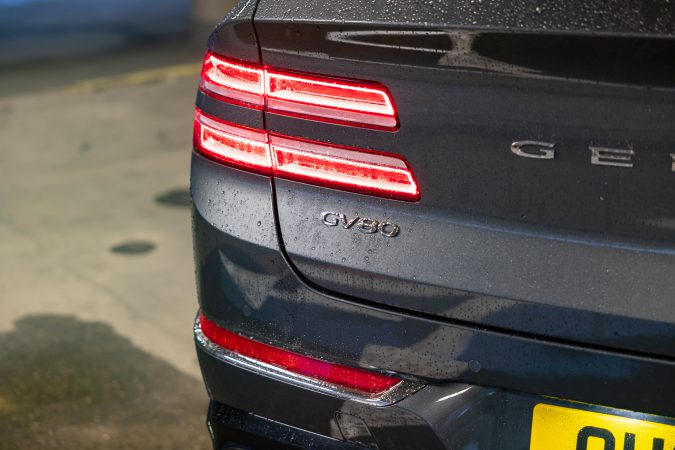 "What is that?", they ask me. Yet, and as massive as it may be, the GV80 doesn't appear as obtusely garish as it might seem. It's classically elegant, I'd say. Or, more subtle and understated in its sheer showiness, I suppose. This is one car that doesn't like to shout, but you're still fully aware that you're looking at something special. This is validated once you take it out for a spin, and see how it drives.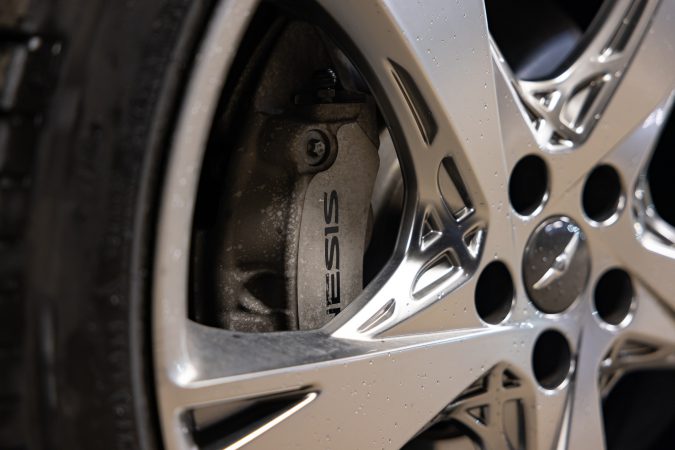 How Does It Drive?
Being a luxury vehicle, the most important box the GV80 has to tick to qualify would be its ability to waft. And… The GV80 handles this exceptionally well. Its suspension does magical things to iron out even the roughest and most tumble of roads. Namely, this is thanks to its electronically-actuated adaptive dampers. As you drive along, it's being fed data from the front-facing cameras.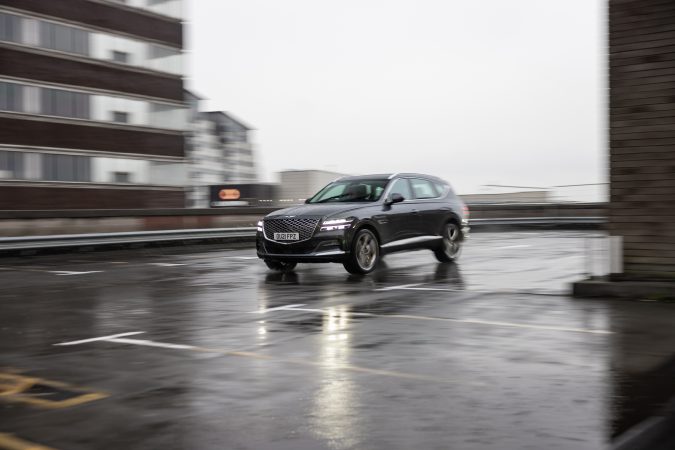 Combined with an array of sensors and supercomputers to analyse what's ahead, it could detect any imperfections on the road in front of you. Then, it pre-emptively optimises the suspension – harder, or softer – in real-time to cope. We can also attribute how well the GV80 floats on top of undulations and potholes to the chassis and suspension. Suffice to say, it's been set up beautifully.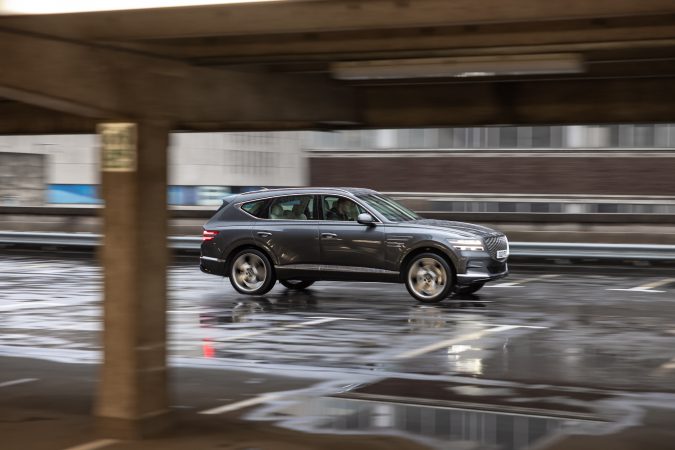 Speaking of, the rest of the car is just as steady as the ride. First up, the powerplant, a 3.0-litre inline-6 diesel. Before you show your dismay, it's one of the best diesel's we've come across. When it's running, the engine is incredibly refined. It doesn't rattle and shake as you might associate with some old truck motor. Power delivery is creamy smooth, with 273bhp and 588Nm of torque on tap.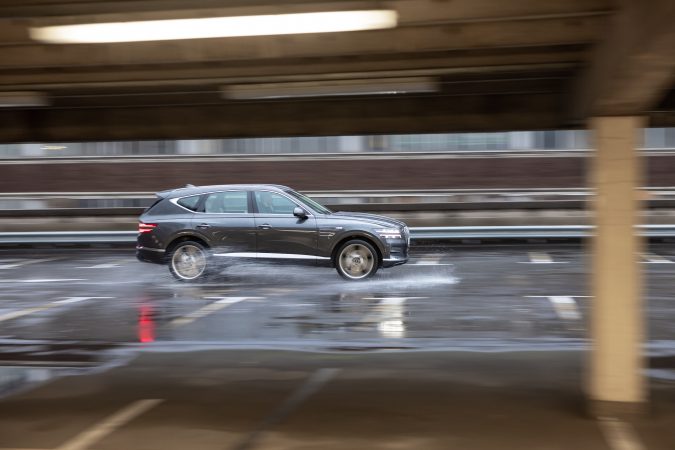 It has more than adequate torque to haul all 2.2-tonnes of mass at speed without any difficulty. Now, you're of course not expecting this to be sporty, are you? The GV80 is a magic carpet that glides, not a hotrod. Thus, it doesn't have a pronounced athletic ability under its belt. However, there's quite a healthy amount of grunt, especially down low in the rev-range, to get you moving along.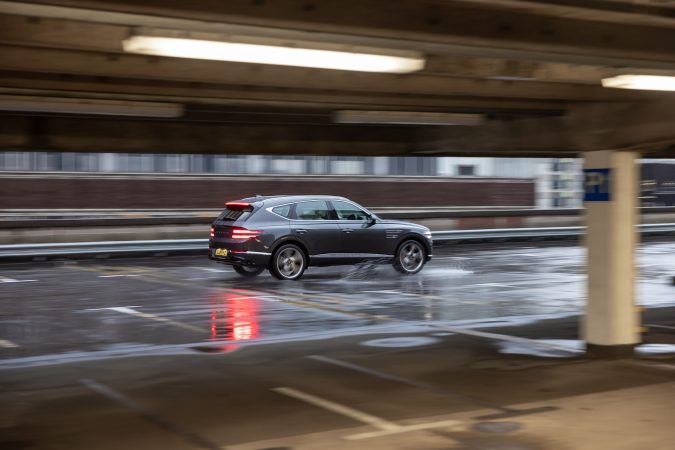 The transmission, as well, is magnificently well-tuned to deliver gears fluidly. This being an 8-speed automatic, it's snappy and responsive. As you can imagine, the GV80 is a fantastic vehicle to commute day-to-day. It's comfy and serene, either on a busy stretch of motorway, or a pothole-filled B-road. This is amplified once you realise what's inside.
What Is It Like Inside?
If you thought the GV80 looks good on the exterior, just wait till you step inside. Its cabin is suitably well-appointed and sumptuous at every angle. Every touchable surface you see and fondle is as well stitched and neatly trimmed this side of a Rolls Royce or a Bentley. There's knurling on the switches, with the metal-look buttons and knobs feeling cold to the touch. It's a great place to spend time in.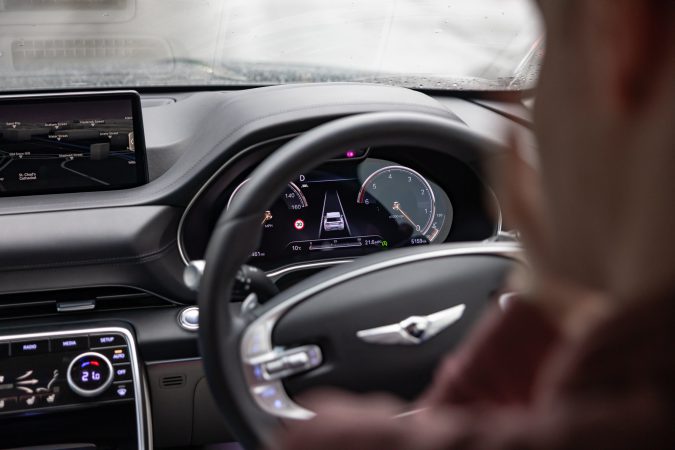 That said, I'm not a big fan of the steering wheel. It's bizarre and somewhat puts you off with its odd shape. But looking elsewhere, it reminds you once again that you're cocooned in luxury. Moving a bit further back, the GV80's dimensions yield dividends when you need to ferry about the entire family. The rear legroom is abundant, even for quite tall adults sitting behind an already tall driver.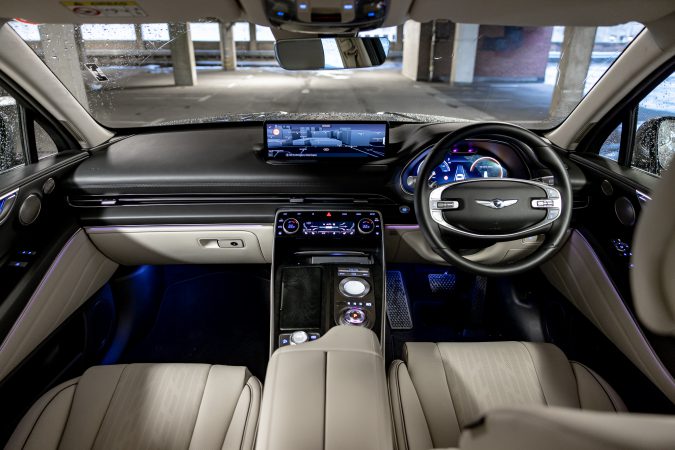 The boot space is ample for at least one or two whole planets back there. In that regard, it should be more than sufficient for your groceries or a week away worth of luggage. It's worth noting that the GV80 can be configured as either a 5 or a 7 seater. That's a compromise that you'll have to choose, either it's boot-space or additional passenger accommodation that you'll want to prioritise.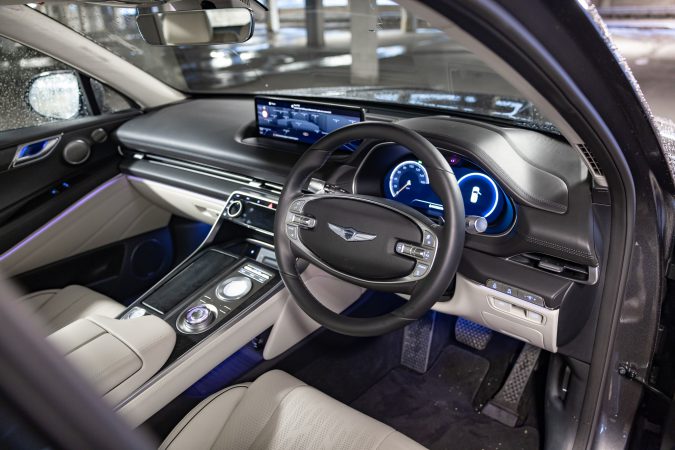 The techy side of the GV80 – even more of that later – is beyond awe-inspiring. The infotainment here works wonders. Its intuitive screen is amazing both in its crispy graphics, as well as its responsive and easy-to-use interface. In addition, the GV80 comes with a fully digital instrument cluster. It's quite a treat for the eyes, too. It adopts a 3D-like holographic display, which can be a tad jarring at first.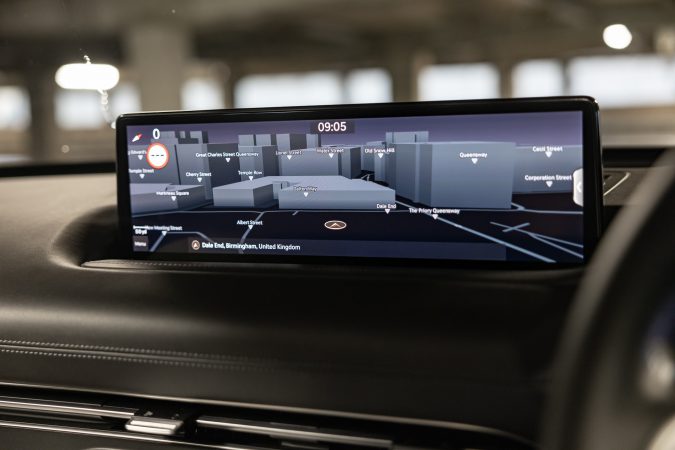 But once you get used to it, it doesn't take long for the graphics to wow you in their pleasingly natural, colourful, and informative nature. Furthermore, it can proactively adjust the angle and projection of details on the dash to where your eyes are pointing. It uses sensors to detect your eyes, so it always optimises the gauges for your line of sight. But that's just the tip of the iceberg of what you can do.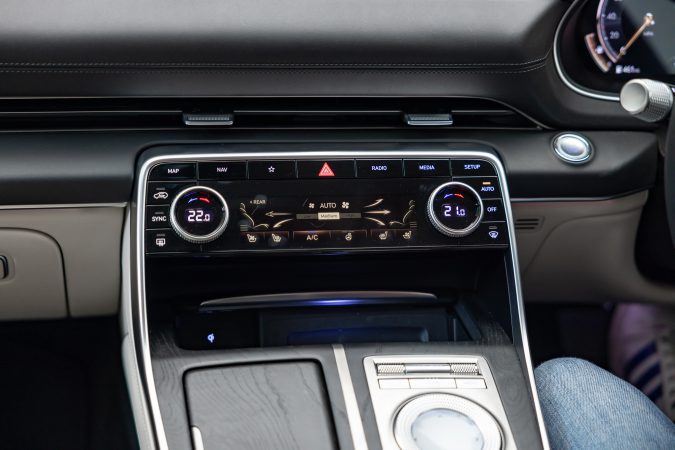 You can fit blind-spot monitoring on the GV80. Once optioned, the cameras placed on either end of your monster-SUV relays a video feed to the dash. Tap on the turn signals, and either your GV80's speedometer or rev-counter minimises to show you what's hiding in those blind spots. I'd readily say the most astounding aspect of the GV80 isn't its pretty looks, aspiring performance, or lavish cabin.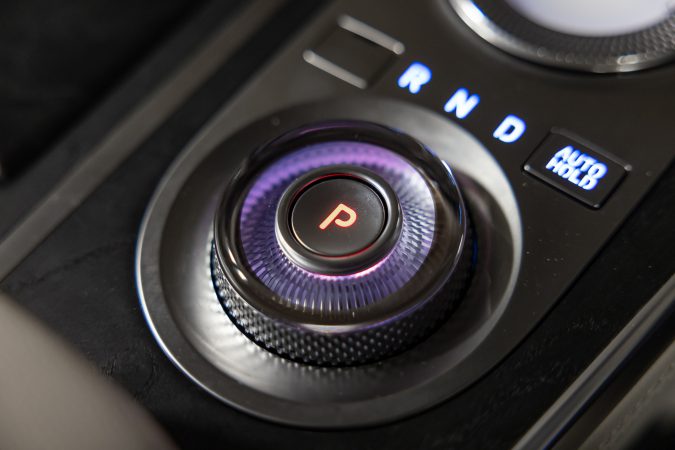 The Experience
In fact, I'd give that award to the amount of technology jampacked into the GV80. There are gadgets aplenty to make driving it as effortless, comfortable, and safe as it can be. Its standout feature in my experience is the 360-degree camera. As sharp as it may be, it's also helped me cope with the GV80's expansive size. Having a third-person bird's eye view is a godsend when it came to parking in tight multi-story car parks etc.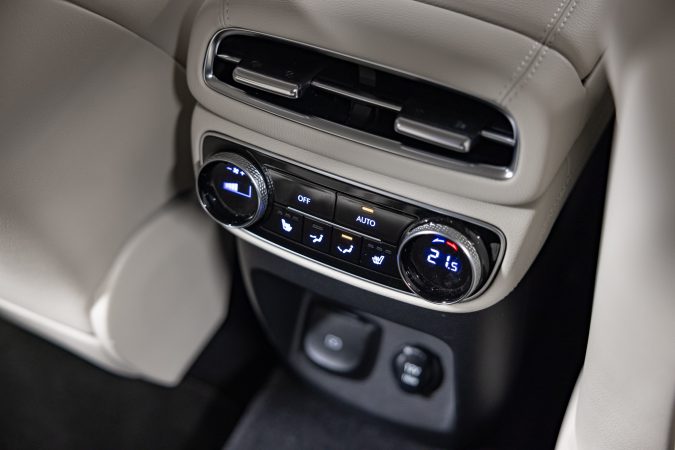 There are numerous other nice-to-haves, as well. The lane-keep assist gently buzzes the wheel as you slowly drift out of your lane, and it works brilliantly. Equally as good is the highway-drive assist and smart cruise control. Both perform in conjunction to steadily maintain a set speed and distance away from any vehicles ahead. It can also keep your GV80 centred in your lane, even while cornering.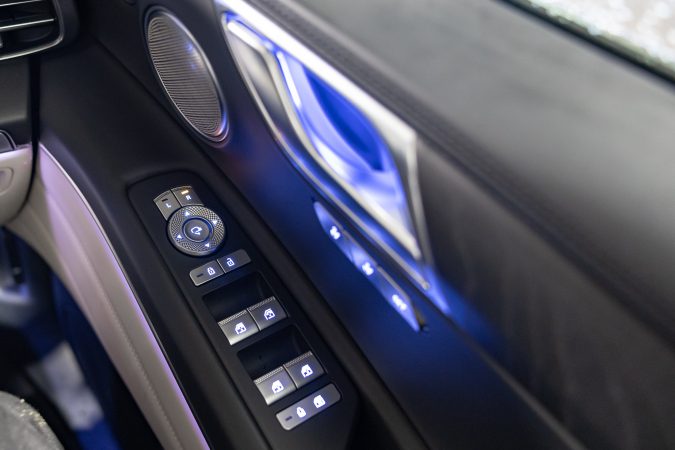 Additionally, your GV80 could autonomously change lanes with that highway-drive assist system. Attention to detail for safety is also in the Genesis GV80's genes. Forward-collision avoidance comes with the innovations pack, it's able to detect both vehicles or pedestrians. On top of that, our test car also featured Evasive Steering Assist, which can steer the car to prevent you from colliding against obstacles.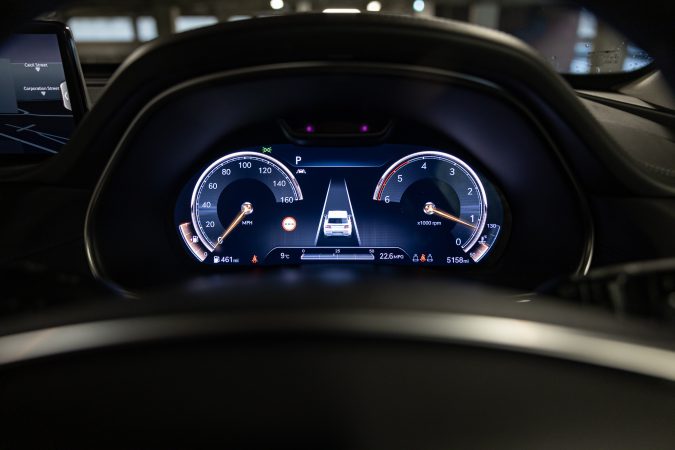 If you happen to find yourself needing to squeeze into a tight parking space, Genesis' remote parking assist comes in for the rescue. It can automatically control the steering wheel, throttle, gearshifts, as well as the brakes to enter a parking space or exit it. To keep you free from being distracted while driving. If that wasn't impressive enough the GV80 also feature's the world's first in-car active noise cancellation for road and tyre noise.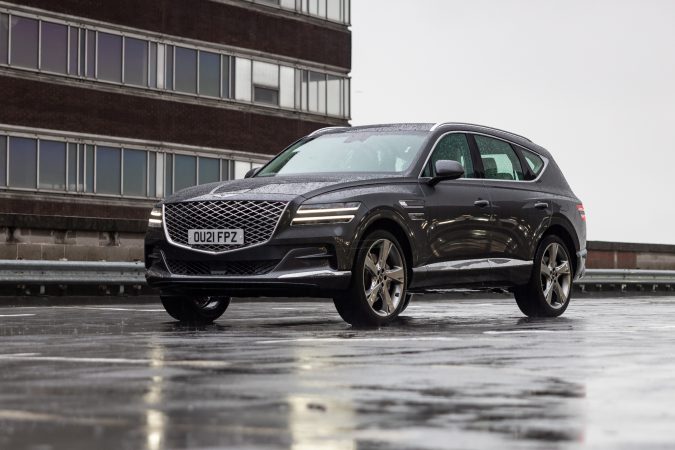 Genesis GV80 Luxury Cost
The baseline price for the top-tier Luxury trim of the GV80 diesel comes in at £62,415. Or, £62,915 if you specify the 7-seater instead of the default 5. The Luxury trim includes a bountiful amount of kit as standard. Most of the active safety systems and aids that we mentioned earlier are standard fitment, but some are found in the Innovations Pack (£3,900) if you want them. That's quite a generous offer, I have to say.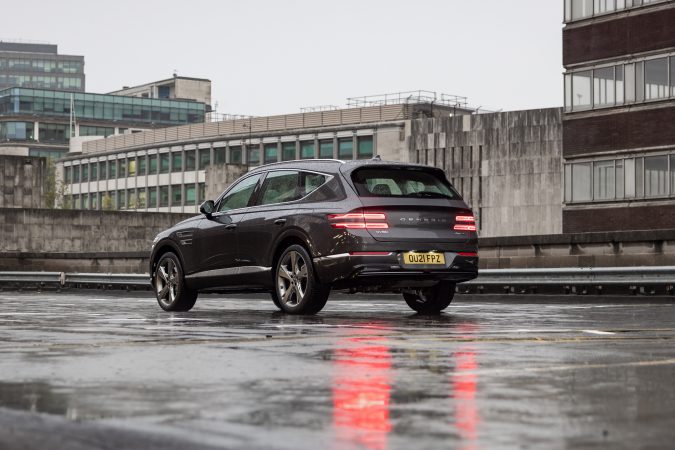 If you select the Innovations Pack it also comes with a plethora of additional safety systems like reversing collision warning, adaptive high beams, remote smart parking assist, surround-view cameras, and more. It's certainly worth the cost, I think.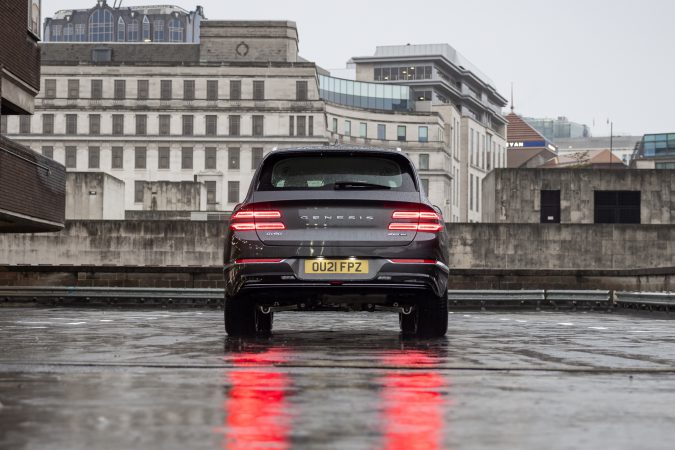 Other extras that you can tick include a panoramic sunroof and even an electronic limited-slip differential. I don't think an e-LSD is entirely necessary. What you may want is the £1,020 Lexicon audio system, which not only sounds great but features that active road noise cancelling we spoke of earlier.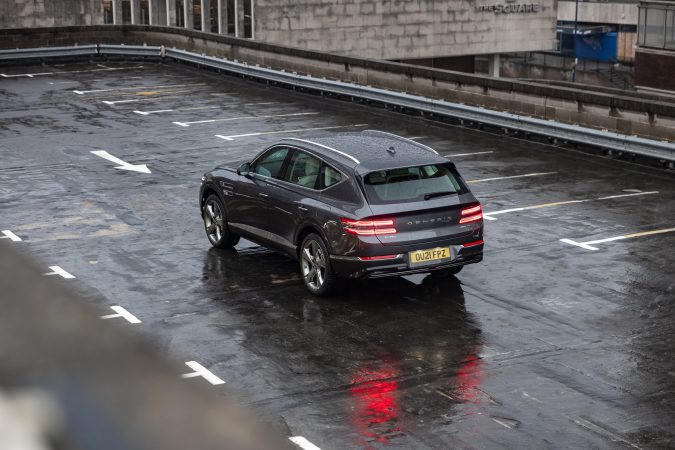 For the price, I'd say the Genesis GV80 is an attractive package. Granted, badge snobbery might get the better of anyone. But before you spring up for an equivalent Audi, BMW, or Mercedes, consider the GV80. It could not only keep up with the Germans but handily beat them in several aspects such as technology and interior quality. For that deal, you get so much more for a lower price tag.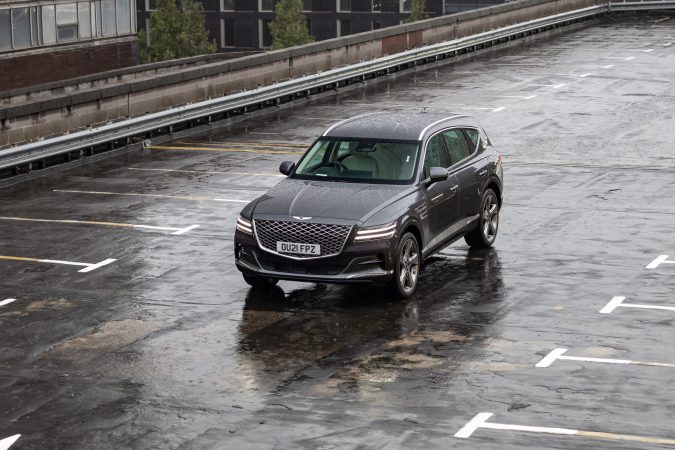 Verdict
The cynical part of me wanted to hate this… It gnaws at the back of my head at just how overtly big and seemingly unwieldy it is. Cars are, after all, getting unfortunately, porkier as the days go by. Just as I saw it, I initially expected the GV80 to just be another boring, cash-cow SUV. But having ended my drive with it, I fell deeper in fascination with how good it is. Few things could match it, period.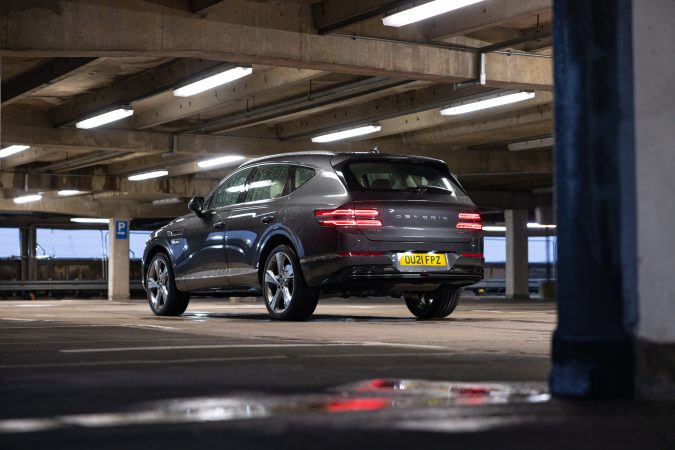 It looks good and attracts admiring attention everywhere you go. To drive, it's serene, comfortable, as the car keeps a check of your surroundings to keep you safe. Step inside, and the interior is quite frankly, awesome. If practicality isn't enough to reel you in, there's also the copiousness of electronic gadgetry that makes commuting a pleasurable experience. The GV80 is a fantastic machine, indeed.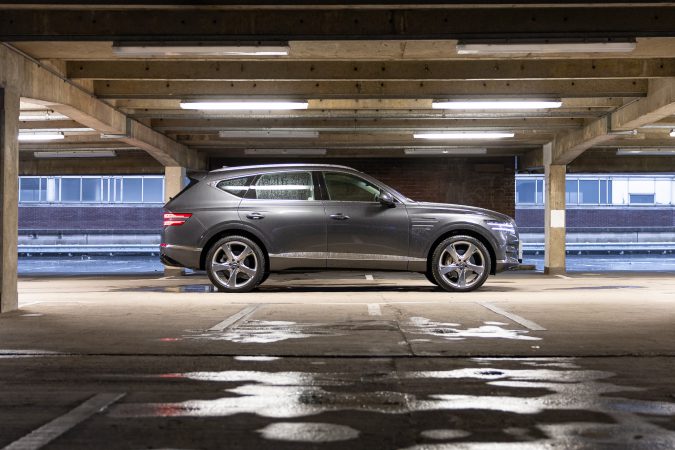 Specification
Genesis GV80 Luxury Specs

Price: £62,415
Engine: 3.0-Litre Inline-6 Diesel
Power: 273bhp
Torque: 588Nm
Transmission: 8-Speed Automatic
0-62mph: 7.5 seconds
Top speed: 143mph
Weight: 2,255kg
Economy combined: 33.1mpg
CO2: 220g/km