When the Honda e was first announced as a concept back in 2017, it made quite the splash. Such a hearty reception was mostly due to its chic, elegant, retro-futuristic looks. But also, it gave car folks like us hope that the age of electrification needn't have to be boring. It can be cool and exciting, and indeed, the Honda e is just the start of this revolution, as the brand's first pure EV in Europe.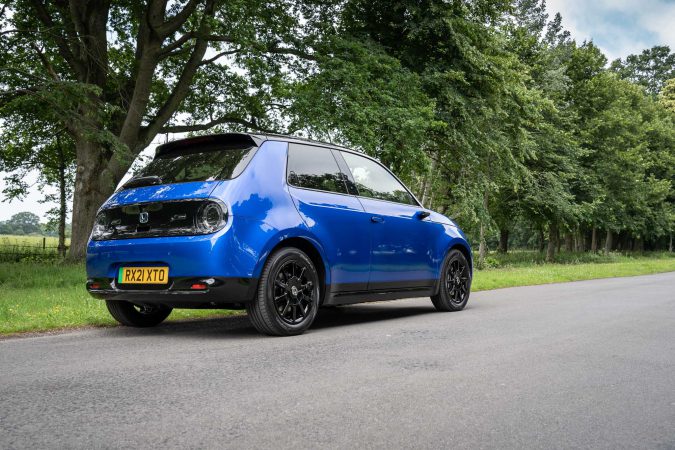 More amazingly, the Honda e that we have here – in its 'Advance' trim – remains practically similar in appearance to that eye-candy of a concept from a few years ago. Sure, it may no longer have the sci-fi wheels, but elsewhere, it wears the same funkily boxy and roundish bodywork. It catches the eyes in all the good ways, as though a concept car went loose onto the public roads. It's so very cute.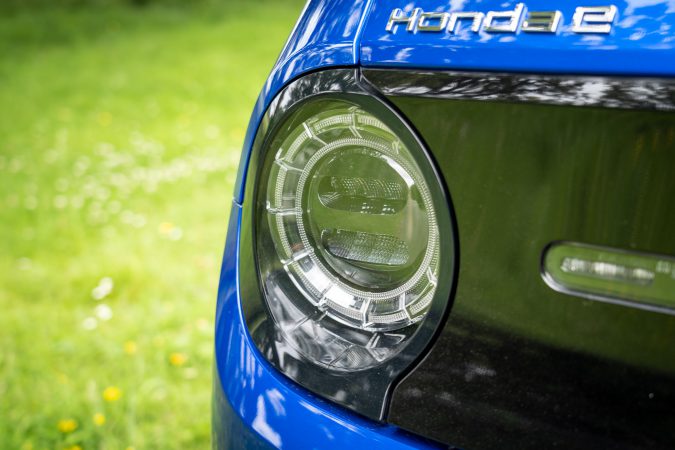 The Honda e has an inviting face, and there is just as much function here as there is form. There are few openings along the bodywork, penned to ensure that it's as aerodynamic as is possible. You're then met with pop-up door handles and a cameras for a wing mirrors. Once again, these are design choices made to reduce the drag coefficient of the Honda e to a bare minimum.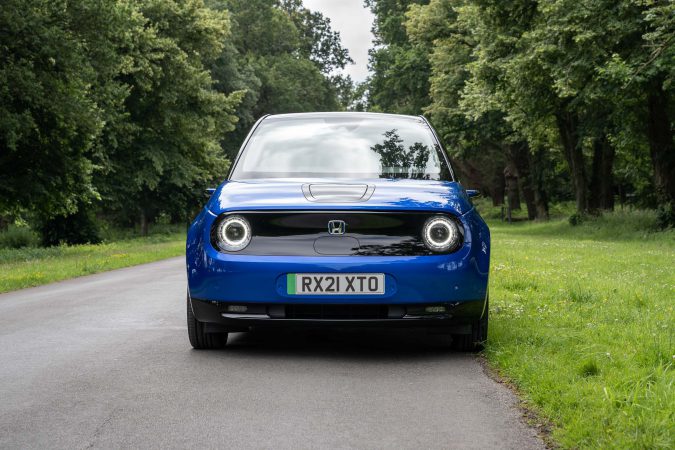 What Is The Honda e Advance About?
The purposeful yet smoothly simplistic exterior hides a new bespoke architecture engineered just for the Honda e. Thus, it shares nothing with its fellow Hondas, just so Honda could push the envelope of EV tech even further. It has a very long wheelbase given its diminutive size, with extremely short overhangs front and back. Even more intriguingly, the Honda e is rear-wheel drive.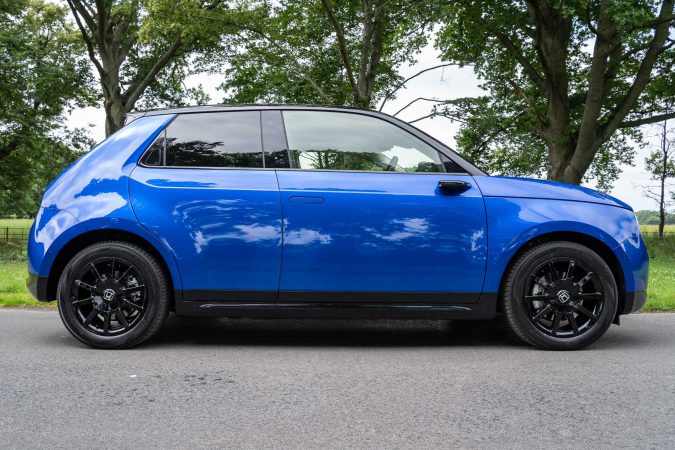 There's a single motor on the rear axle, paired with a 35.5kWh liquid-cooled battery pack in the middle. A side-effect of this is that the Honda e has a very low centre of gravity, with an optimised 50:50 weight distribution. To this end, Honda claims that the e is as agile, keen, and is as sporty as a compact mini-EV like this can be, putting a smile on what may be a mundane daily commute.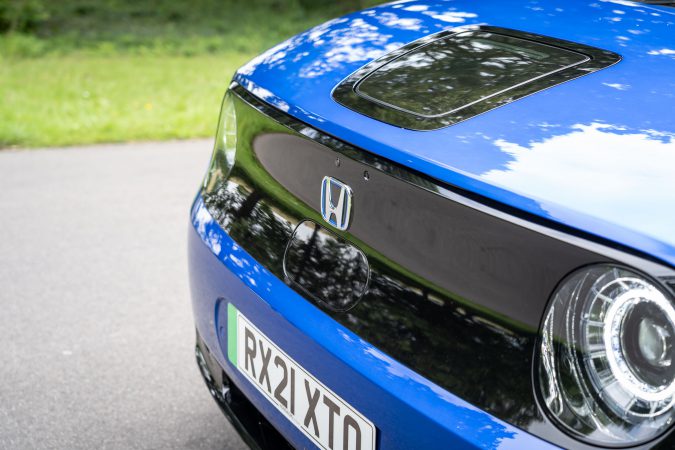 How Does It Drive?
While it's a stretch to call this a sports car, the Honda e does deliver a surprisingly lively drive. A bit of this is attributed to it being rear-wheel driven, as enthusiasts have preferred it. There's a sportier sensation coming through, just as the motors add 154PS and 315Nm of torques into the mix. It's not actually that fast, but the Honda e Advance sure does have some poke when you need it.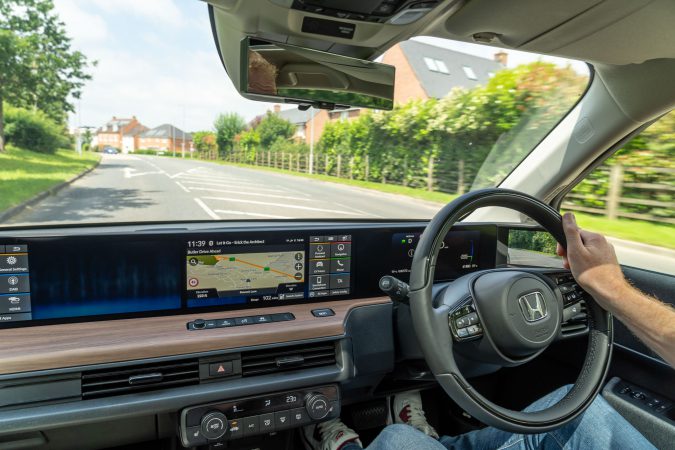 You can improve the response by choosing to drive it in 'Sport Mode'. At its best, you can leap from 0 to 60mph in 8.0 seconds (a full second faster in this Advance trim), before topping out at 100mph. It has independent rear suspension, and with uncorrupted steering up front, the e is pleasurable to chuck it into the bends.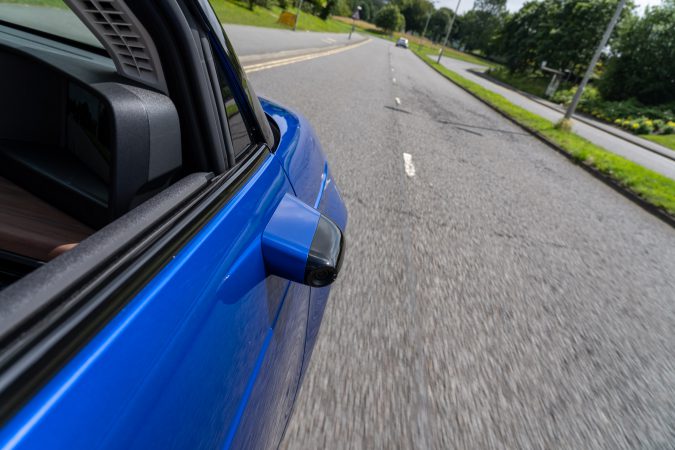 But it's not all fun and games, as it's the perfect car to daily drive, too. After all, the Honda e was made for city driving and daily commuting in mind. In regular use, the e is smooth and quiet, not to mention supremely comfortable. It also struck us how tiny the turning circle is, rated at just 4.3m. Those are black cab levels of manoeuvrability, as navigating through narrow lanes and streets are a breeze.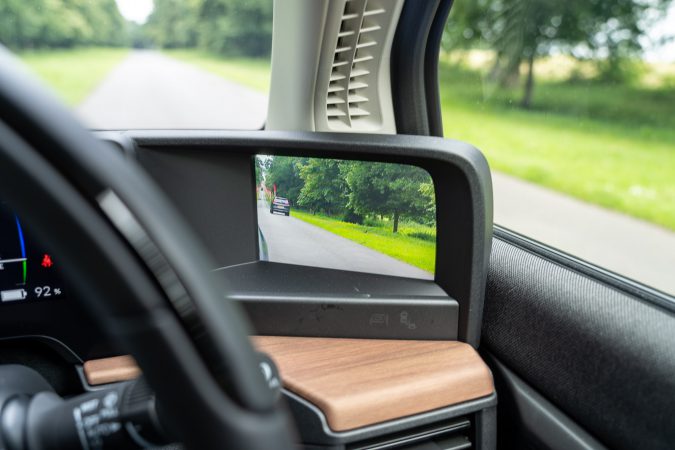 What Is It Like Inside?
Despite the Honda e's small footprint on the road, it has plenty of room inside – barring the slightly cramped rear seats. Leg-room aside, the boot is puny too, being only big enough for a few overnight bags at the most. Once you sit inside, you'll quickly notice a few things. First, it's exceptionally rich for the money, with plush cloth cocooning your body, and solid wood trim everywhere you touch.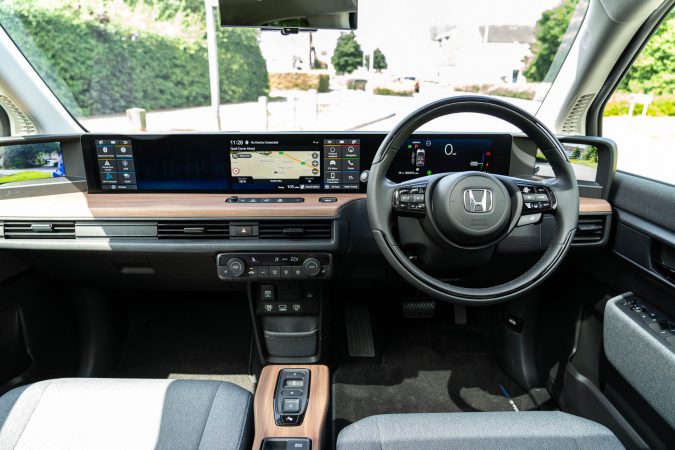 It just feels more expensive than it really is. Another key highlight of the e's interior design that you'll likely see straight away is the tech. It's pixels galore in here, with massive screens spanning across the entire length of the dashboard. At the extreme edges, you have two screens for the digital wing mirrors. They do take some getting used to, but they provide more angles of viewing for the driver, so they are not to bad.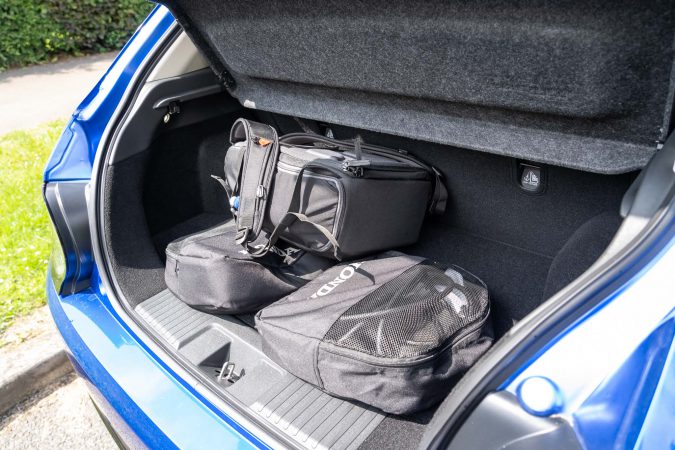 Right in the middle, your view will be slit into two 12-inch displays. Crispy clear and colourful, there is an additional large screen behind the wheel as the driver's instrument cluster.  You can customise these a lot, as they can display a multitude of things at once, and it brings a lot of value for the passengers, too. They can keep themselves entertained as they'd enjoy more of the car.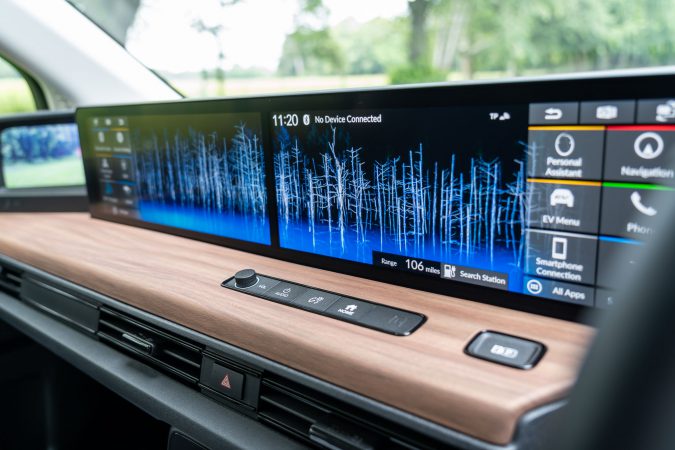 The Experience
The range is perhaps the biggest drawback of the Honda e. The WLTP tests quote it at 125 miles, though you could break into the 130s if you're careful. However, this is expected given its price point and size, as well as the relatively small 35.5kWh battery. But then again, Honda has positioned the e as an urban commuter car, not a long-distance grand tourer. This is what most people will use it for.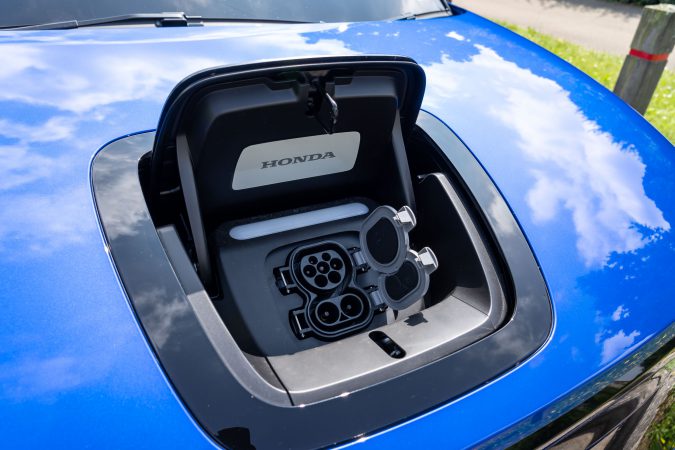 Daily commutes are probably far less than 125 miles on average, which you could then have the battery topped up quickly. With a 50kW charger, you can brim the batteries from 0 to 80% in around 30 minutes. Topping it up is aided by the regenerative brakes. To keep the batteries running healthy and ensure their performance (and longevity), there is a liquid cooling system for the lithium-ion pack.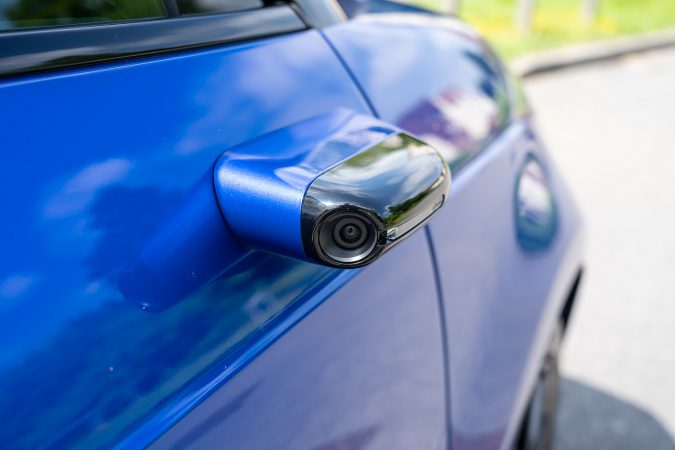 Honda e Advance Cost
This sci-fi pocket rocket can be had for a starting price of £28,215. Our Advance trim sits above the base Honda e, with an OTR sticker price of £30,715, including the £2,500 government EV grant. As tested, our e Advance is a smidge bit more at £31,265. This included the cost of the optional – and very lovely – blue metallic paint, setting us back £550. Overall, we do think it's pretty good value.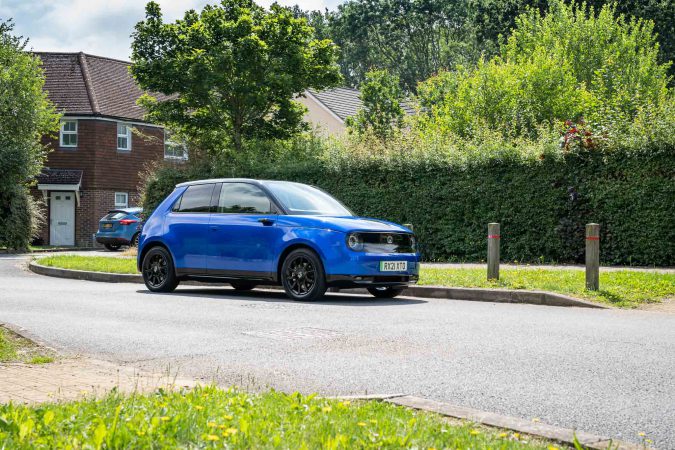 The Honda e Advance gets a few extra toys to play with, such as Honda's parking assist feature, as well as a 230-volt outlet. But aside from that, even the base Honda e gets you a lot for the money. Safety tech like lane-keep assist, traffic sign recognition, adaptive cruise and all that come standard. Although the Advance does get extra blind-spot detection and cross-traffic monitoring.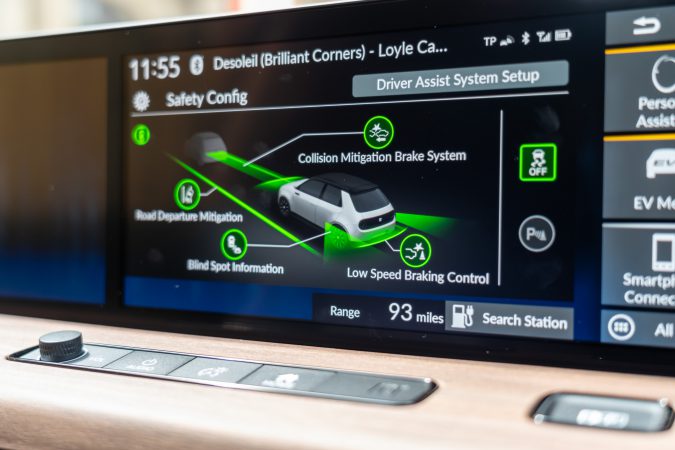 Verdict
As a whole, the Honda e Advance is perhaps the perfect daily runabout… Assuming you won't be driving it too far. It's serene and pleasing to drive, making the daily commutes feel less tiresome and dull than they may be. Meanwhile, the Honda e is willing to let its hair down and play when you press down on the go-faster pedal, and is rather lively at the limit. Yet, as an EV, it's designed to make your life easier and puts less of a stress on mother nature.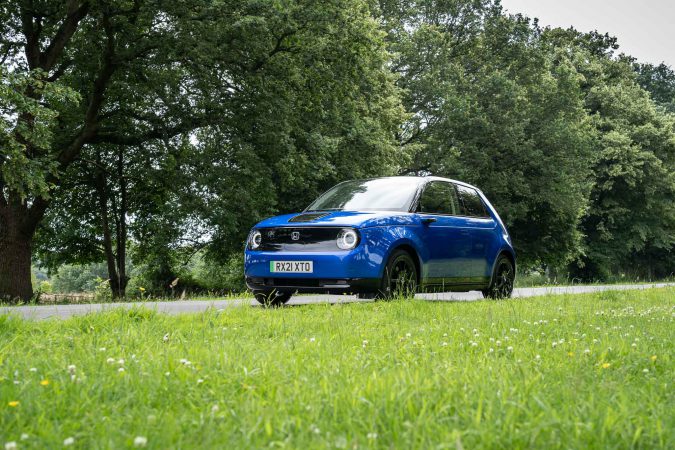 Specification
Honda e Advance Specs

Price: £30,715 (Incl. EV Grant)
Engine: 35.5kWh Electric, Single-Motor RWD
Power: 154PS
Torque: 315Nm
0-62mph: 8.0 seconds
Top speed: 100mph
Weight: 1,543kg
Economy combined: 125 Miles (WLTP)
CO2: 0g/km