Driven: 2018 Hyundai i30 N Performance Review
We got hold of the keys to the Hyundai i30N Performance to see what living with this high-performance hatchback is really like.
What is the Hyundai i30 N Performance All About?
'M is the most powerful letter in the world' is a phrase BMW proudly boast. But who can blame them? They have a point, given their spectacular lineup of M cars. However, that may soon change with the letter 'N' looming on the horizon.
That statement is, of course, alluding to the new Hyundai N, a performance subsidiary of Hyundai Motor Group. Specifically, the Hyundai i30 N. With the infamous Albert Biermann (previous M division Chief Engineer) at the helm of the i30 N's development, it is a threatening prospect to Hyundai's rivals.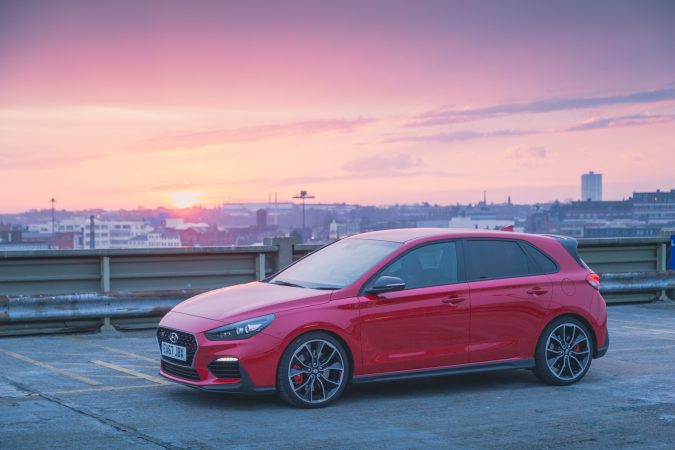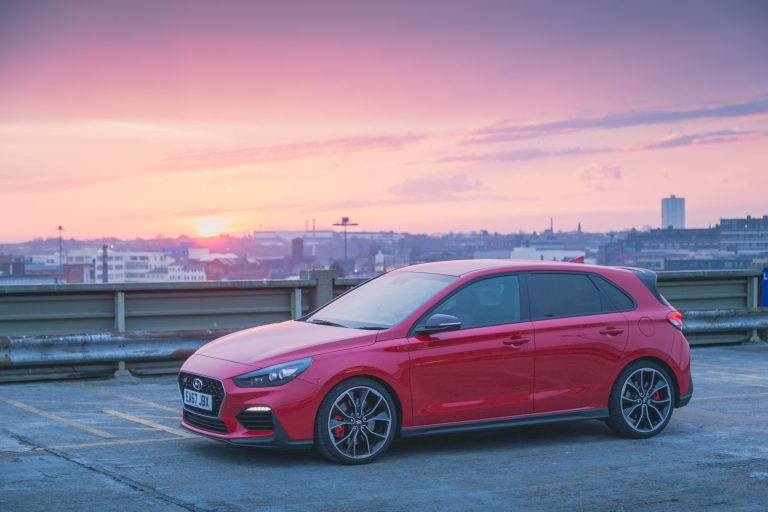 At first sight, it's apparent that Hyundai drew some inspiration from their competitors. The new model is often compared to the Audi A3, with the front grille being a case in point. That said, it's an understated offering when compared to other hot hatches.
The front is symmetrical, sporting a sleek look with its sharp headlamps and contrasting black cladding. That style is replicated throughout the entire car with a mild diffuser at the rear. The rear is more thrilling, with many distinctive lines and bulges. If there's one thing to be said, it looks great from the rear 3/4 angle.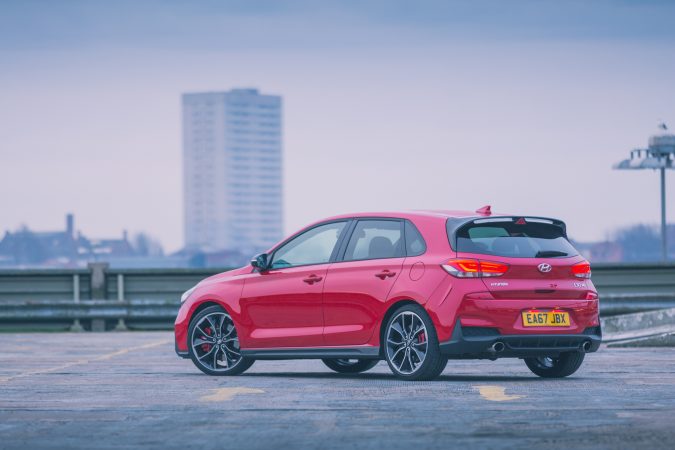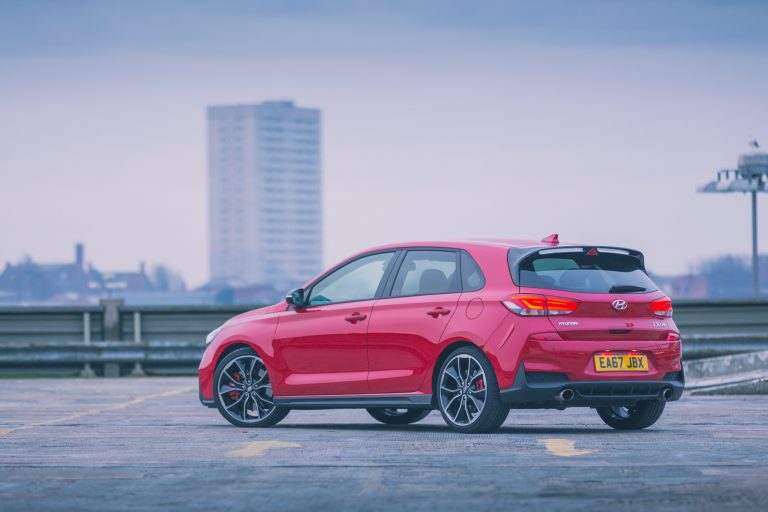 This time around, our Hyundai i30 N Performance sports a vibrant and aptly named 'Engine Red' finish. It's certainly a more energetic hue for this model. The i30 N Performance features 19″ 5-twin spoke alloy wheels wrapped in a set of tailor-made low-profile 235/35 R19 Pirelli P Zero tyres. You can identify these custom made Pirellis from a 'HN' tag on the sidewall.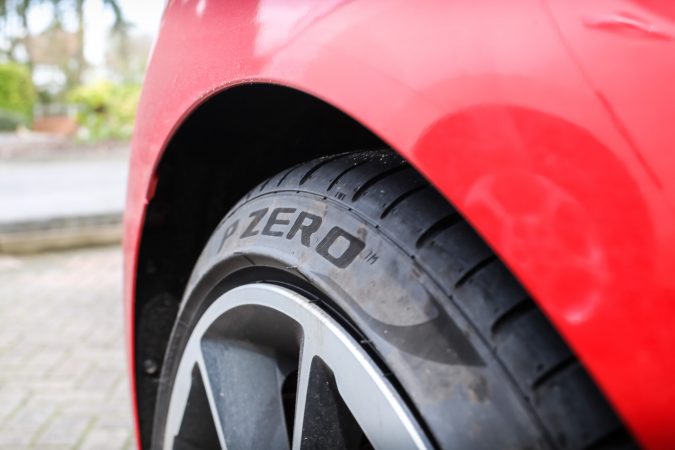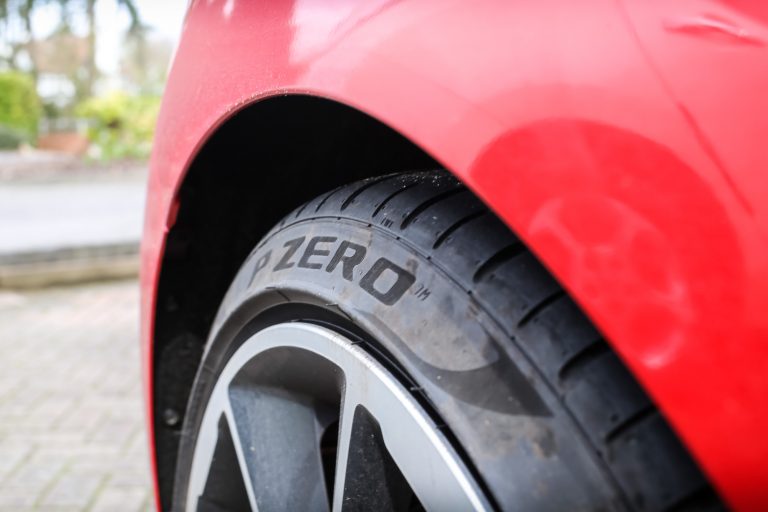 Powering the Hyundai i30 N Performance is a 2.0-litre turbocharged direct-injected inline-4 turbo engine that emits 271 hp and 353 Nm of torque. If you go for the more subdued i30 N, you can expect around 246 hp and the same amount of torque.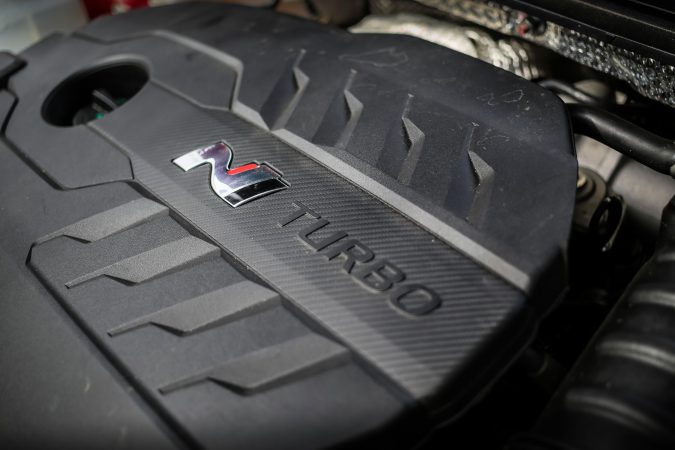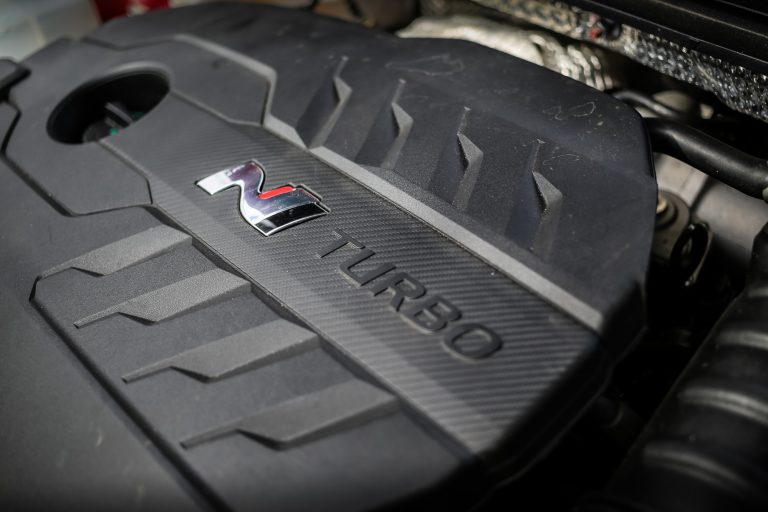 The power is sent to a 6-speed manual transmission that spins only the front wheels through an electronically controlled, hydraulic, multi-plate clutch with a torque vectoring limited-slip differential. It propels the i30 N from 0-60 mph in 6.1 seconds, with a top speed of 155 mph.
That performance doesn't compromise the economy at all, indicating the efficiency Hyundai has managed to extract from it. It's rated at 36 mpg combined, while emitting 163 g/km of C02.
How Does it Drive?
Despite being Hyundai's first serious attempt at a hot hatchback, when driving it, you can feel every ounce of the M heritage seeping into this new model.
The engine is quite spectacular. It generates all of its 353 Nm of torque at 1,500 rpm and packs a punch throughout. But if you put your foot down, overboost kicks in, introducing an extra 25 Nm of torque for a total of 378 Nm. This means that the Hyundai i30 N Performance never feels slow. Mash the throttle and it will fly!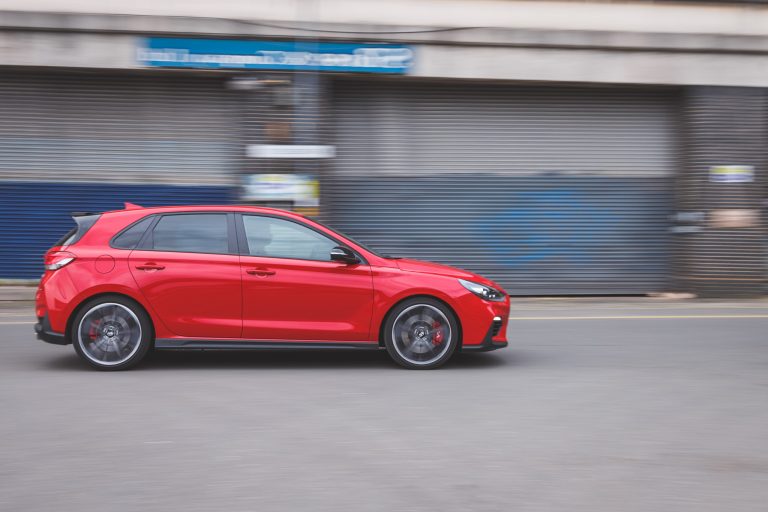 This means that you'll have no problem overtaking and cruising on the motorways. That said, while it feels fast, it's in no way ludicrous. In terms of outright pace, the SEAT Leon Cupra 300 and the Honda Civic Type R beat it. But the Hyundai i30 N Performance is the more affordable option, leaving you £5,000 better off.
Without the option of an automatic transmission, the i30 N Performance is more suited to the driving enthusiasts. Fortunately, the shifter feels tight and has a pretty short throw too, making it an entertaining experience.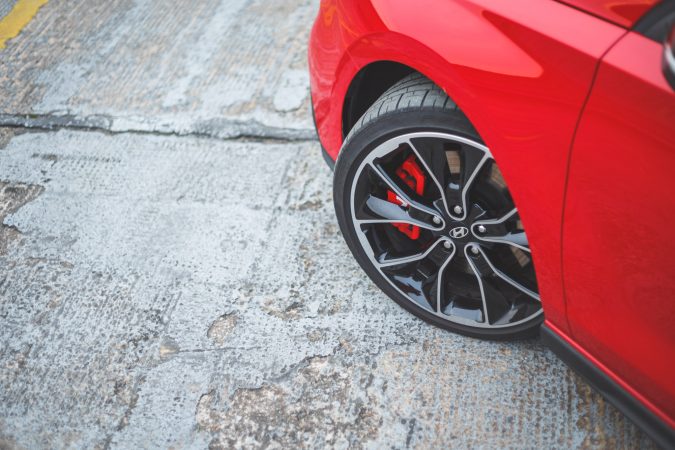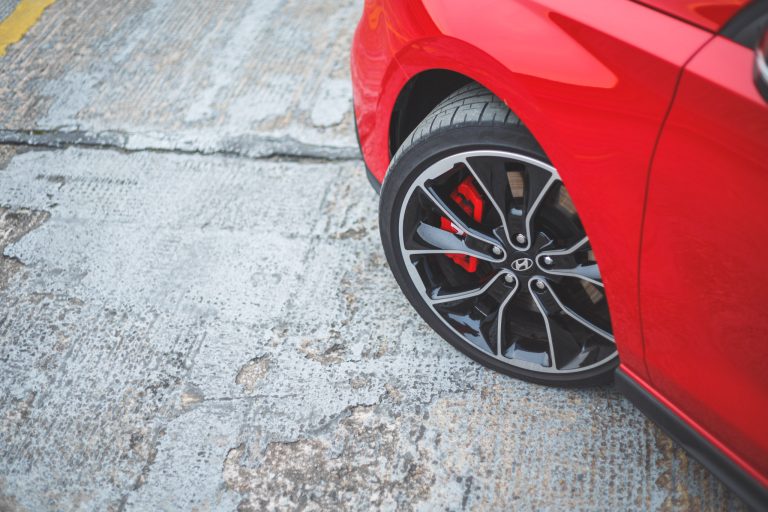 It's worth noting at this point that the i30 N comes with a plethora of driving options. They do change the dynamics quite significantly, with N mode being the hardest. It's designed for racetracks with smooth tarmac, which means that you will shake your organs around using it on normal roads.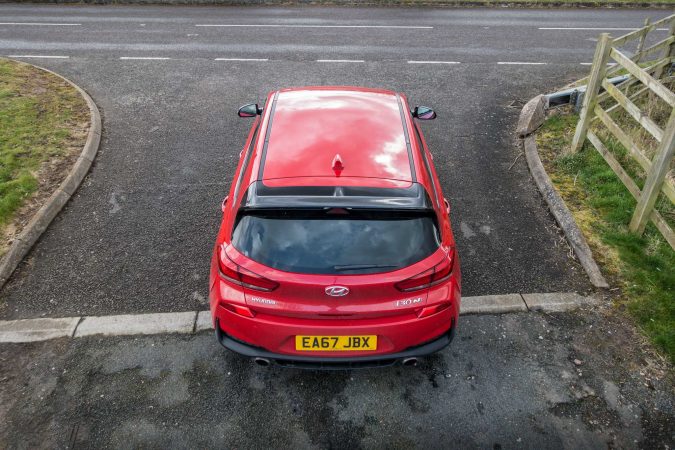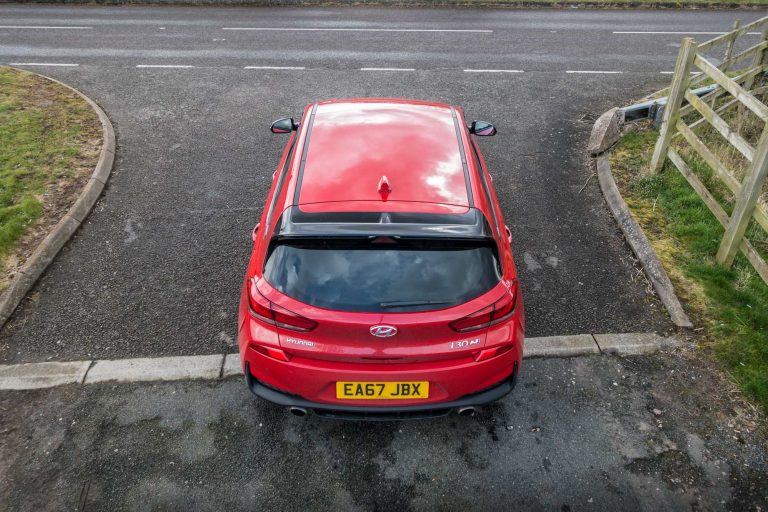 I found the best option is Sport mode. The chassis feels taut, with a nose for corners. Thus, the Hyundai i30 N Performance feels like a B-road stormer. Paired with the torque vectoring LSD, or the 'N Corner Carving Differential', it will bring out the devil in you!
That's not to mention the outrageous exhaust noise. In N or Individual modes, it emits a sound akin to a whip cracking. It has a very throaty burble at idle, and that deep note remains high even in the rev range. Inside the cabin, your experience will be dominated by induction noise and turbo whoosh, which can be addictive at times.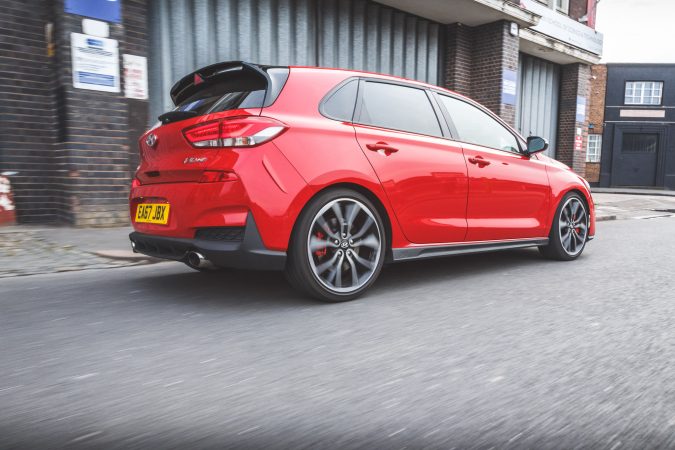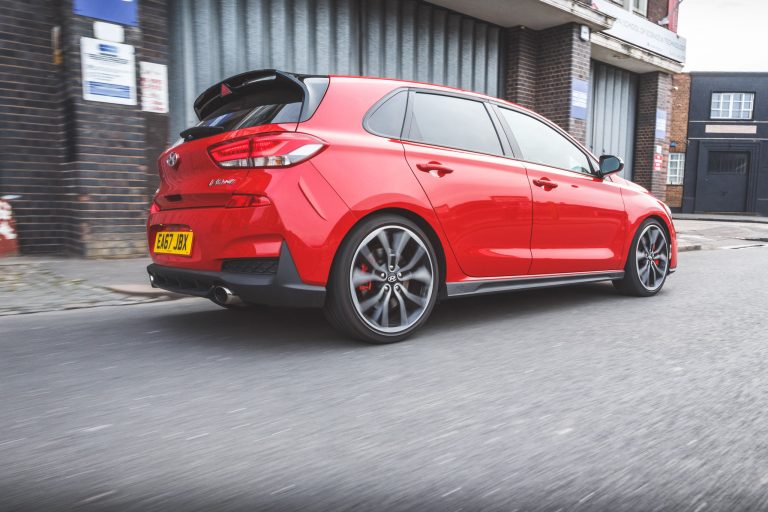 The vehicle also includes novelty F1-esque LED shift indicators that light up from left to right within the instrument cluster. They can be found in any modern Ferrari too.
In Sport mode, the throttle response is keen and the steering input is precise and accurate. The brakes are powerful and communicative. It also features launch control, something you'll appreciate on a track, considering it's a manual two-wheel drive vehicle.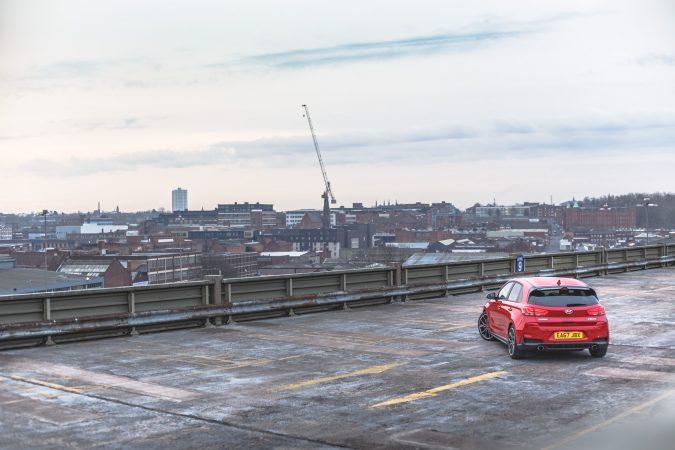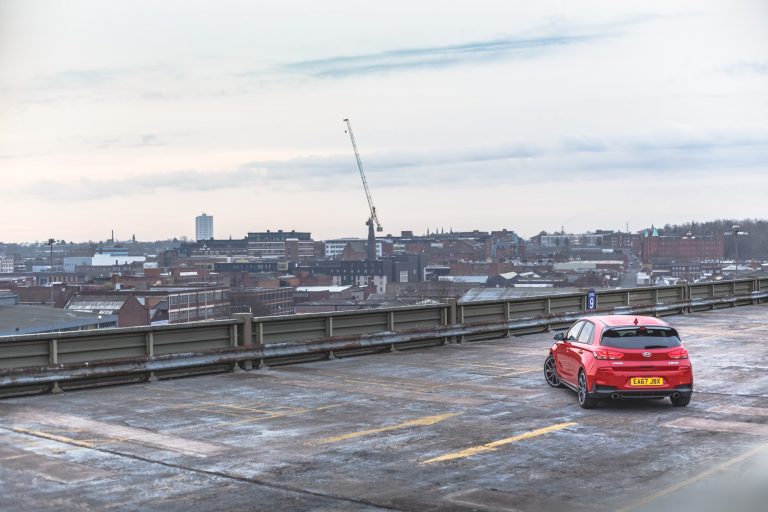 I found the available power to be just right. The Hyundai i30 N Performance's traction level is just enough for the engine to be utilised properly. I think you'd struggle a bit more in wet weather though, where you may find restraint necessary, as difficult as this may be.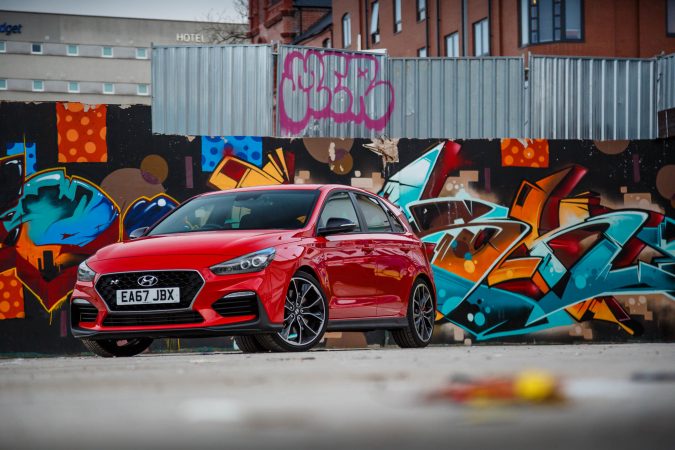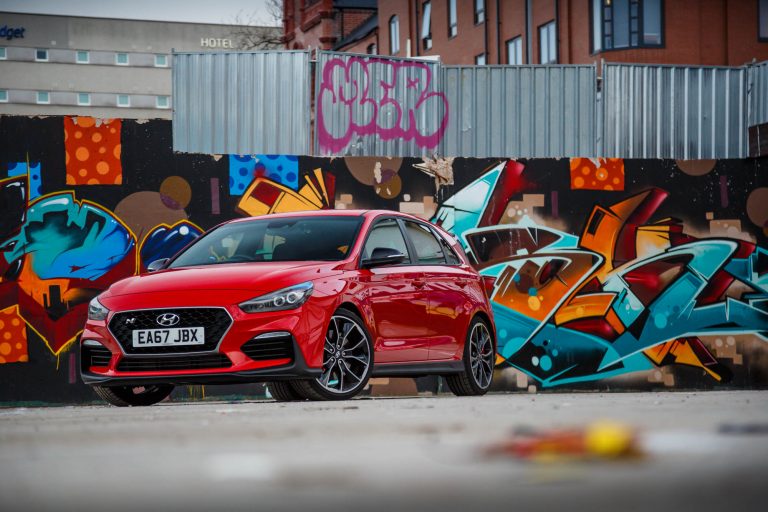 The best feature is that the hostility can be toned down at the touch of a button. The suspension in Normal mode is quite forgiving, even supple in some cases, but still retains cornering balance that you'll appreciate. Everything else also quietens down; the chassis becomes quite easy-going.
Of course, you can customise your preference in the N Individual driving mode. This is where you can modify a lot of the parameters, from engine response to the active variable exhaust.
What's it Like Inside?
The interior of the i30 N performance is largely identical to what you'll find inside a normal i30. Perhaps Hyundai have expended all their efforts on refining the chassis, engine, etc, but the interior is quite a stark contrast to the playful demeanour and exterior aesthetics.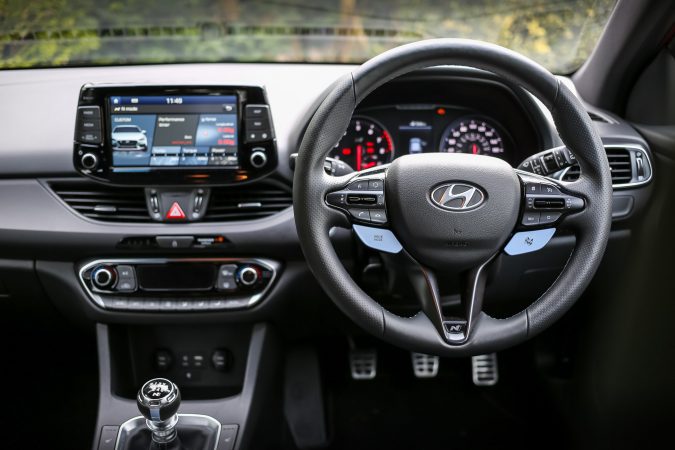 That said, it's not all bad. The seats are upholstered with leather and Alcantara on our test model. They're firm and provide plenty of lumbar support but you'll yearn for more comfort on long journeys.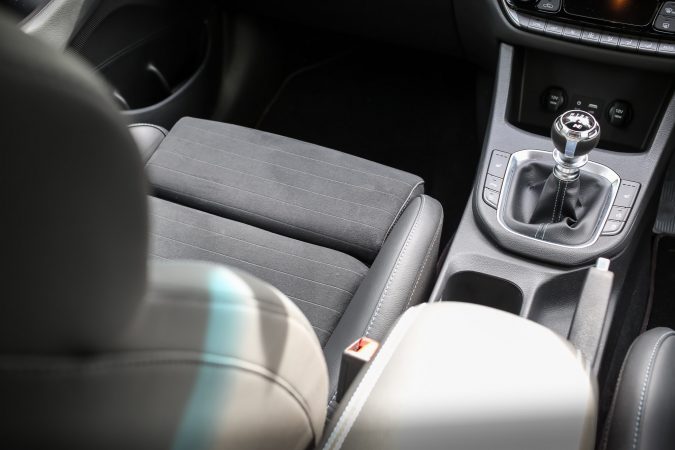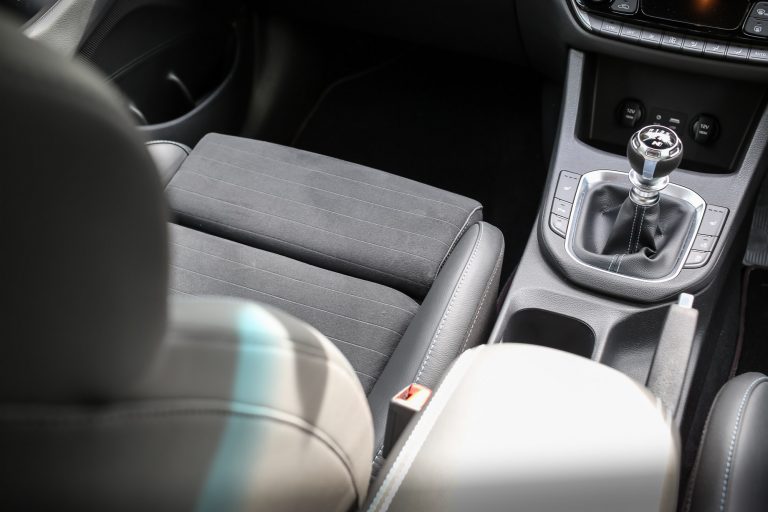 The only colour option is 'Oceanoid Black'. Everything is clean and uncluttered, with an intuitive and rapid 8.0″ infotainment touchscreen dominating the centre console. It includes radio, satnav, Apple CarPlay, Bluetooth, and Android Auto. The driver also has access to a small information screen inside the instrument cluster.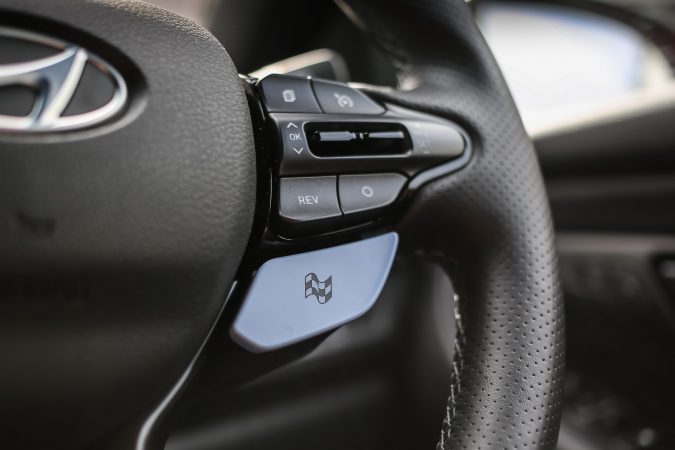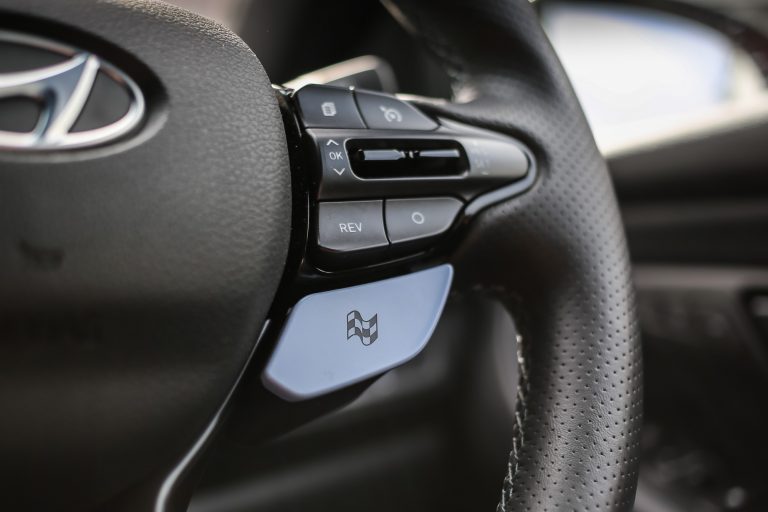 You'll find the driving mode controls located on the steering wheel, finished in 'Performance Blue'. The left button is for Eco, Normal, and Sport; while the right manages the N Mode and N Custom.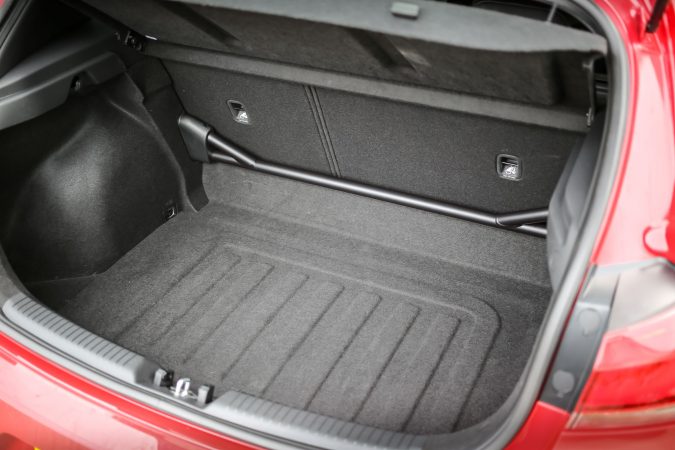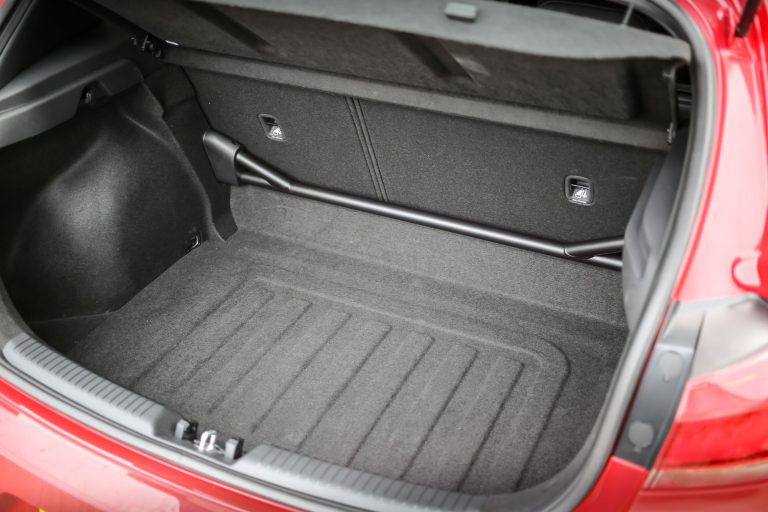 Because it's a 5-door hatchback, you still get adequate passenger space front and rear. You also have a capacious boot that can carry 381-litres of luggage with the rear seats up. Intriguingly, you'll also find a strut brace right behind the rear seats in the boot.
The Experience
Make no mistake, the Hyundai i30 N is definitely a car for the enthusiasts. You'll feel very involved, and in its rawest form, it's a very rewarding car to drive. It has an assertive feel that pushes you to go harder and faster. You have to focus hard, but the i30 N Performance does its best to keep you on track.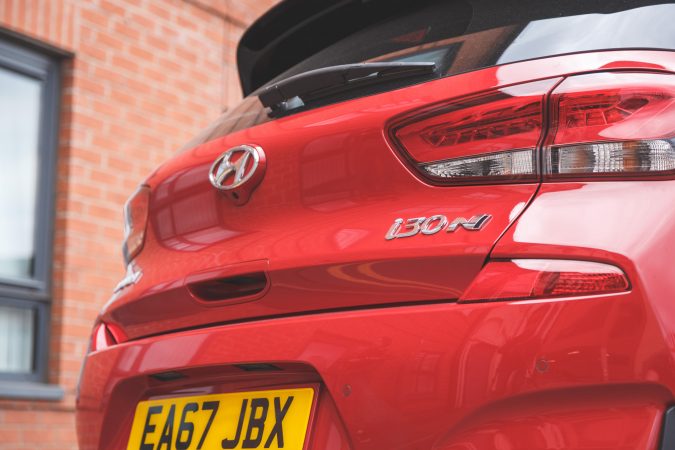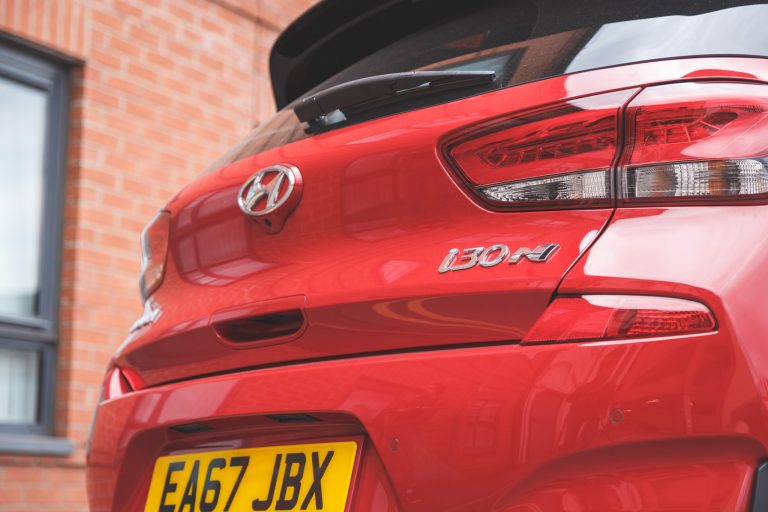 That said, by laying off the leash and kicking it into Normal mode, it feels no harder to drive than a normal i30. It's a little 5-door Korean hatchback at heart, whether it's developed at Nürburgring, or not.
Verdict
There is one big advantage that the Hyundai i30 N enjoys over its competitors: 5-years unlimited mileage warranty that, get this, covers track use (not competition use). This indicates how confident Hyundai is in the i30 N, and driving it, it shows.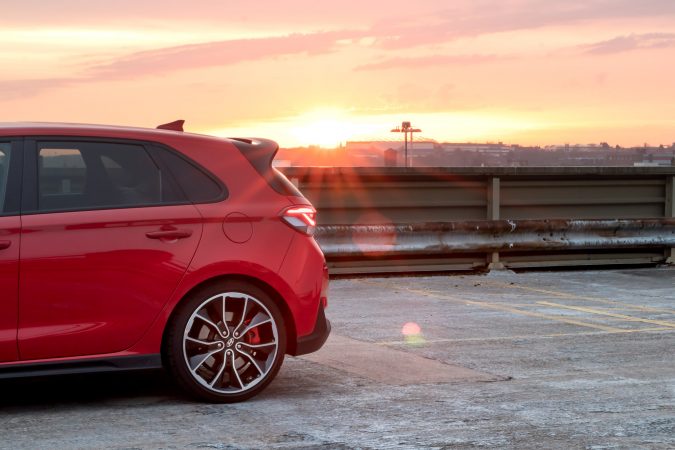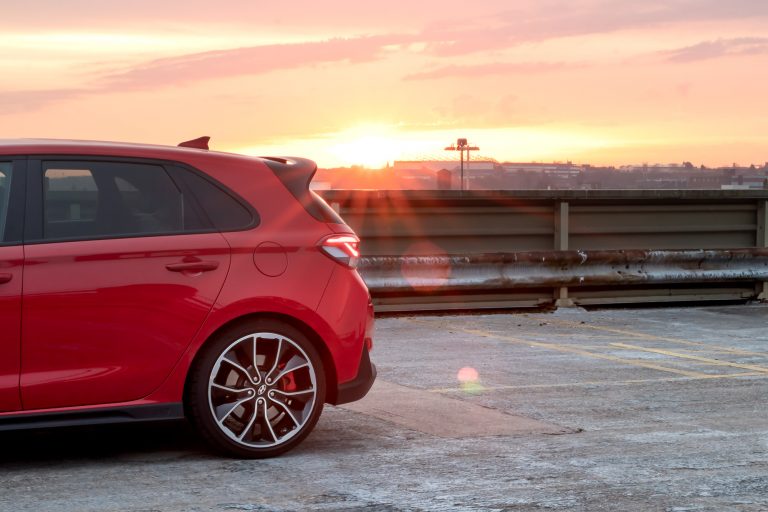 That, in my opinion, makes the i30 N worth every bit of its £25,010 base price tag if you plan to enjoy frequent track days. It has a chassis perfectly catered to that, so why not? It is tough competition for its rivals in the hot hatchback market.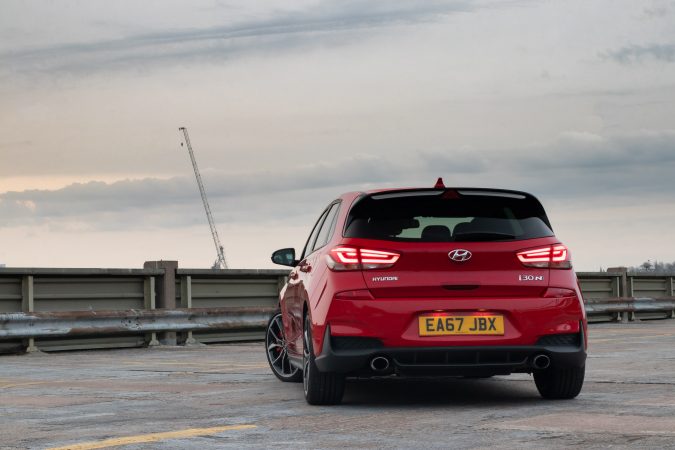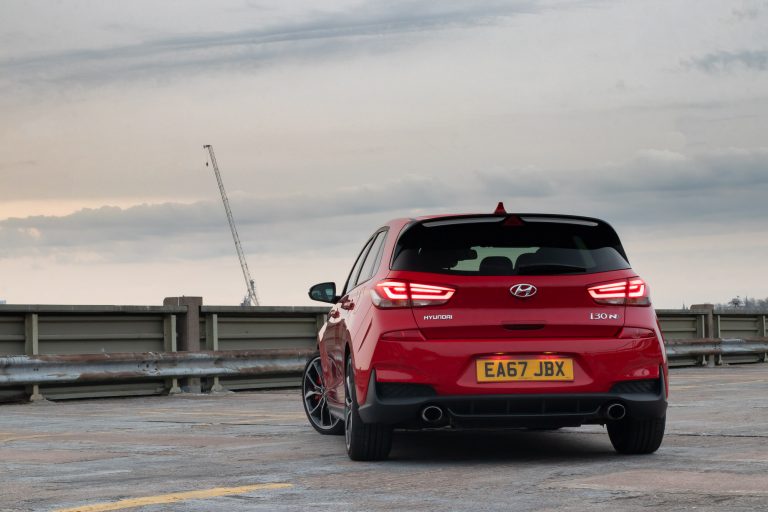 The real question is if the i30 N Performance is worth the extra premium it commands over the standard car. After driving it, I fell in love with this car. It's not only the extra power, you get 19″ alloy wheels, more electric seat controls with driver memory, leather trim, active variable exhaust, P Zero tyres, and the electronic LSD.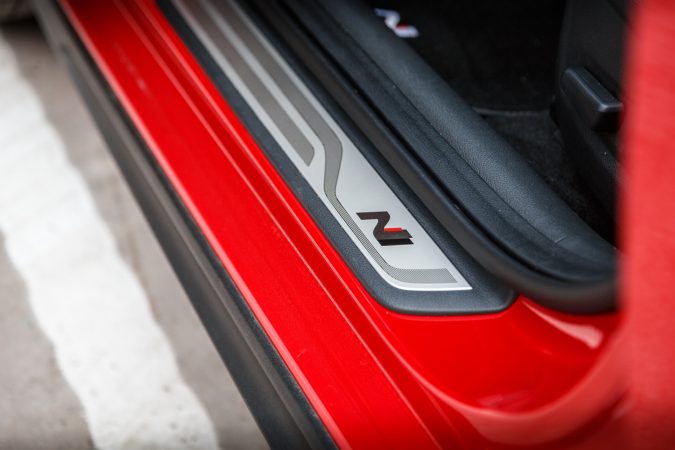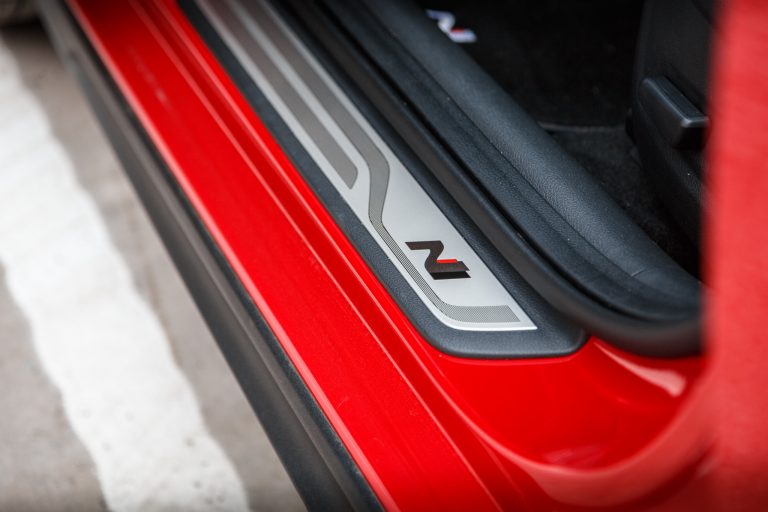 The Hyundai i30 N Performance is one hell of a first attempt at a hot hatchback. It's such a playful car with an enjoyable driving experience, a sign of more to come. Right now, it's an underdog in the UK, and it will be interesting to see how this develops.

Specification
2018 Hyundai i30N Performance Specs
Price: From £28,010
Engine: 2.0-litre T-GDi turbocharged direct-injected inline-4
Power: 275 PS 
Torque: 353 Nm
Transmission: 6-speed manual
0-62mph: 6.1 seconds
Top speed: 155 mph
Weight: 1,429 kg
Economy combined: 39.8 mpg
CO2: 163 g/km