2018 Hyundai Kona SE 1.0 T-GDi review
We hop on board the quirky looking Hyundai Kona to test drive Hyundai's latest subcompact crossover.
What is the Hyundai Kona all about?
The relatively new subcompact market is emerging rapidly, and there's a common theme amongst the entrants: exotic styling. If you think about it, these subcompacts aren't overly practical, but their lofty stature allows them to achieve fun, active styling. Something that manufacturers are quickly capitalising on.
With its rivals attempting to grab a slice of this lucrative market, Hyundai wanted a go as well. They're latecomers to the party, so perhaps in a bid to garner attention, they've introduced a curveball of their own, the Hyundai Kona from £17,750.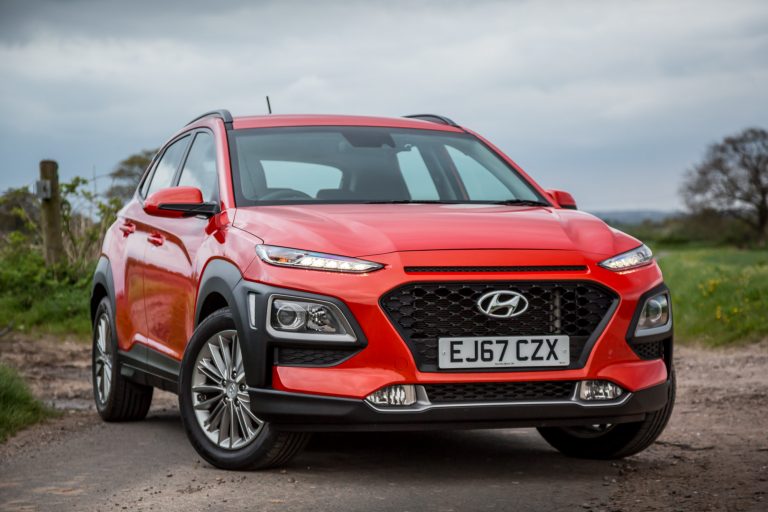 The Kona is definitely a conversation starter looks-wise. It's a break from Hyundai's usual style with the onus on aggression.
The Kona has a sharp, crisp feel. The distinctive front fascia with heavily accentuated features and a large honeycomb grille gives it an assertive look. The Kona follows a similar segregated lighting housing to that which Citroen adopts for their crossovers. The black cladding wrapped around the entire vehicle further emphasises its rugged, off-road aesthetics.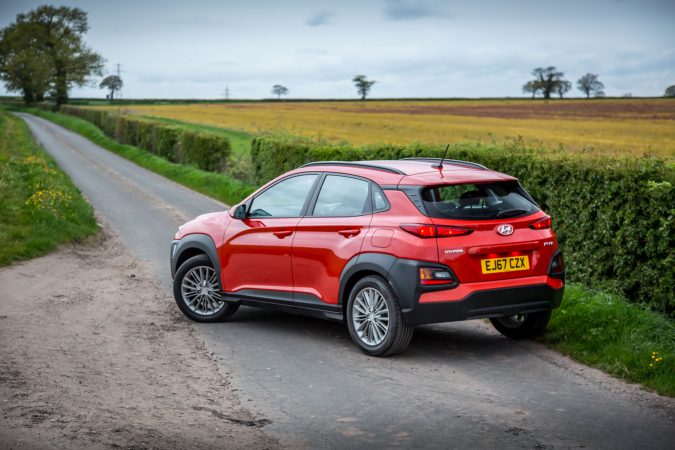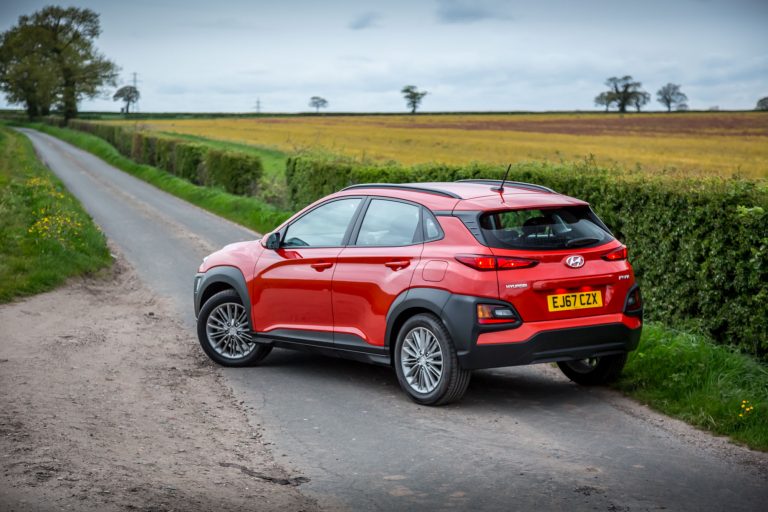 Our test model finished in vibrant Tangerine Orange, complements the black accents very well. While it is a subcompact crossover, it somehow makes these 17″ alloy wheels look great in comparison and should get some admiring glances from fellow road users.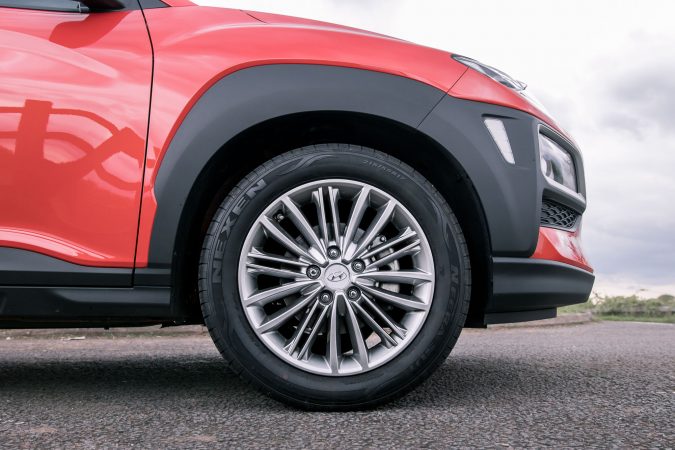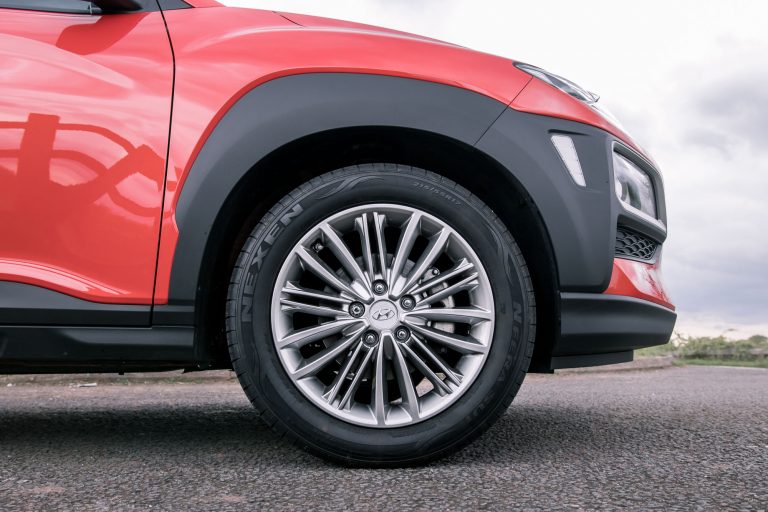 Powering the Kona, despite what the front bumper scoop may indicate, is a tiny 1.0-litre T-GDi turbocharged inline-3 engine. It emits a modest 118 horsepower while producing 172 Nm of torque. This is in line with the 1.0 EcoBoost offered in the Ford EcoSport.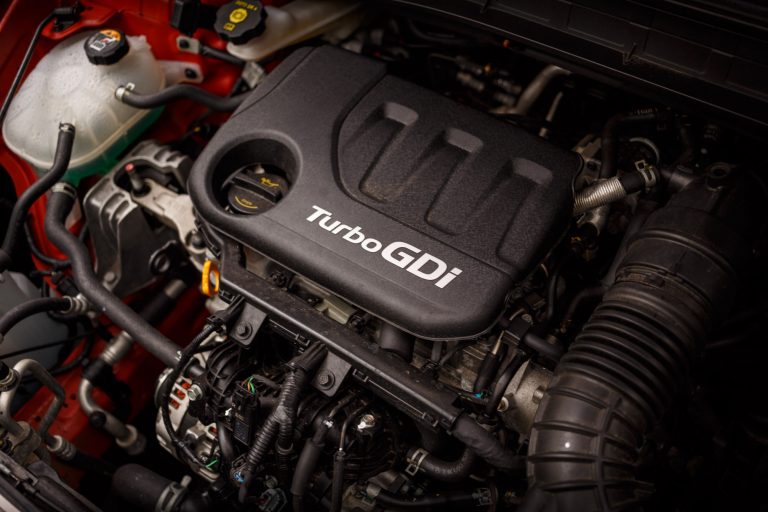 That tiny engine is matched to a 6-speed manual transmission that powers the front wheels. It propels the Hyundai Kona from 0-62 mph in 12.0 seconds with a top speed of 112 mph. You can expect it to generate 52.3 mpg combined while emitting 125 g/km of CO2.
In the UK, to get the more powerful 1.6-litre turbocharged inline-4 engine, you'll have to buy the Premium GT trim. This is the top of the range model and costs a whopping £10,000 more than the base trim. However, you do get a 7-speed CVT transmission and 4-wheel drive.
How does it drive?
It's worth noting that if you opt for the lower trims, you still start the Kona the good old way, with an actual key.
The engine is nothing but economical. The Kona is a large model to be powered by a small 1.0-litre three cylinder. But it has enough pep for a city runabout. And as long as you manage your expectations for what is essentially a 3-cylinder SUV, and plan your lane merging well, it'll do just fine on the motorways.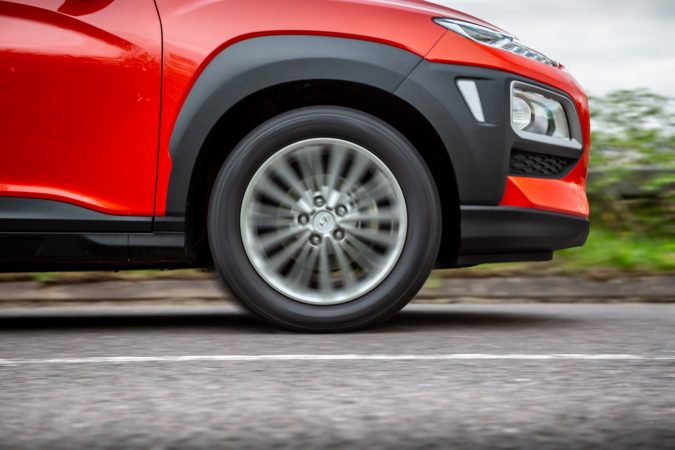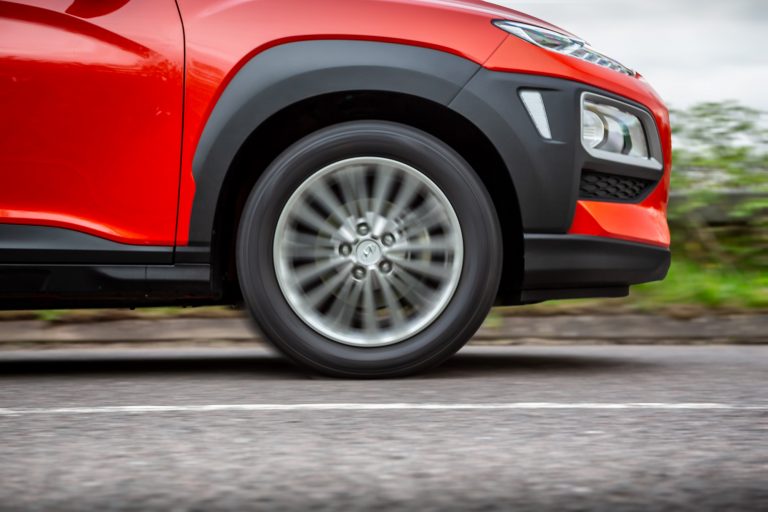 That said, because the engine has a rather narrow powerband, you'll have to keep it between 2,000 to 4,000 revs. I found the on-throttle response to be somewhat lacking when I'm demanding more from the engine. In higher gears, you can feel the engine struggling.
It emanates a typical three-cylinder turbo burble. However, it is a smooth and refined powerplant, comparable to some rivals.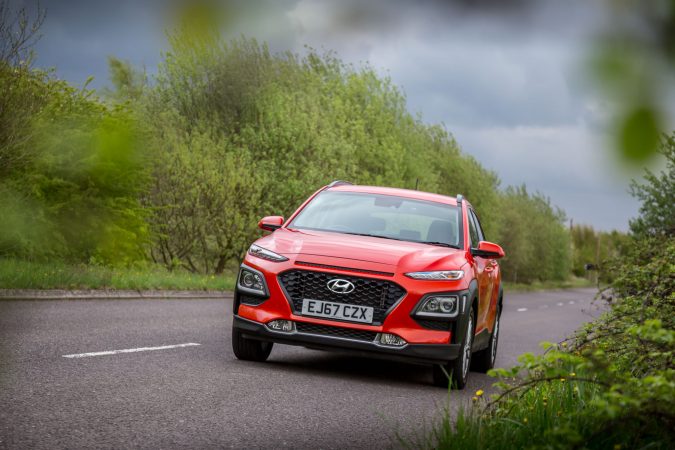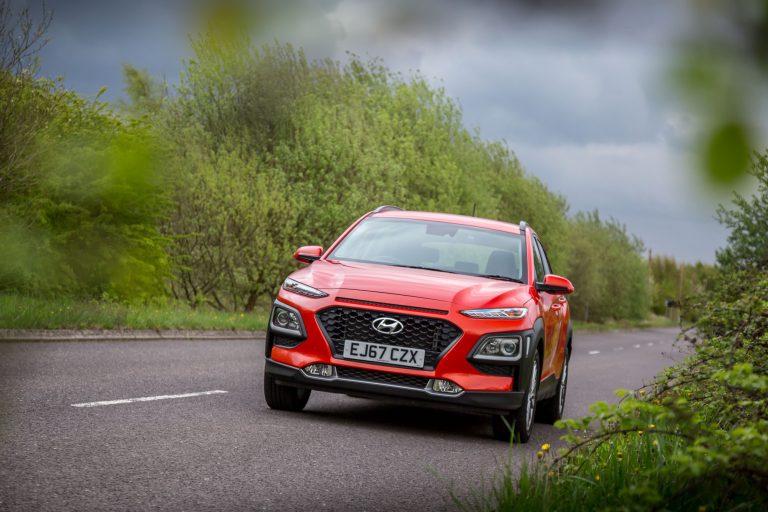 The 6-speed gearbox is a bit notchy but slots into gears assuredly. It has a long reach, it does work fine, but there isn't too much fun in it. The gears are spaced out, with a bias towards the longer end.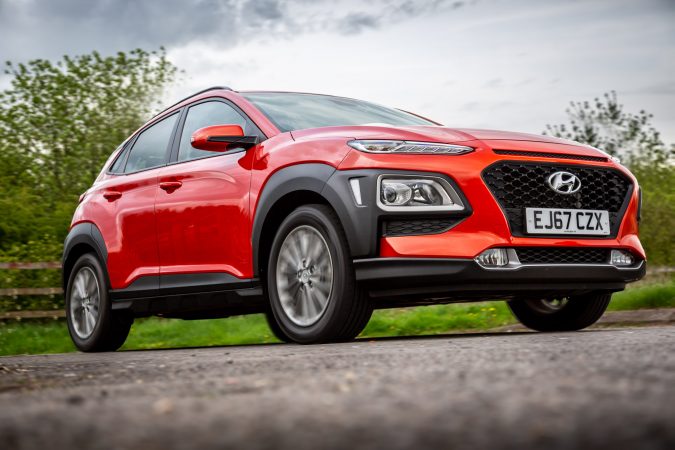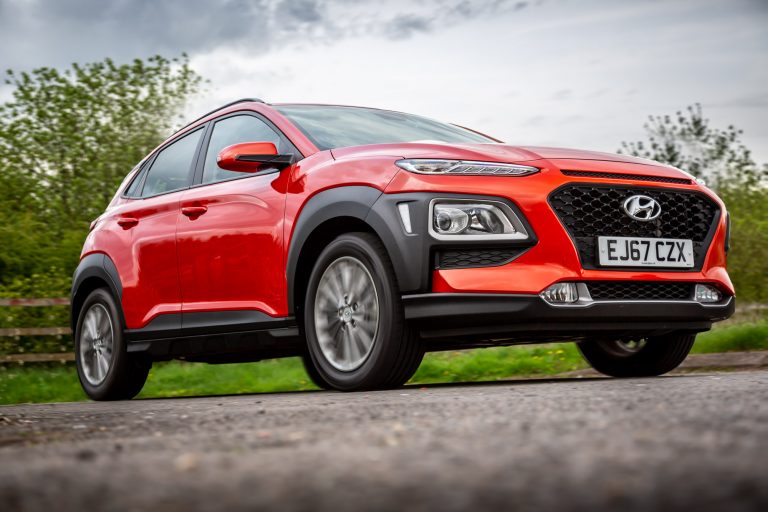 The steering feels like it has been designed for city driving and it feels effortless to use for tight manoeuvres. It's detached from the road and lightweight but fine for an urban runabout. The clutch action is equally easygoing. The suspension is tweaked to favour comfort over sportiness, but I feel like the spring rates are perfect for this type of car.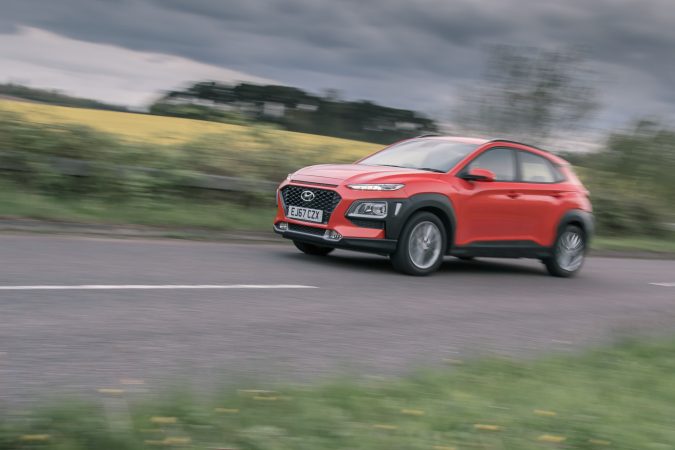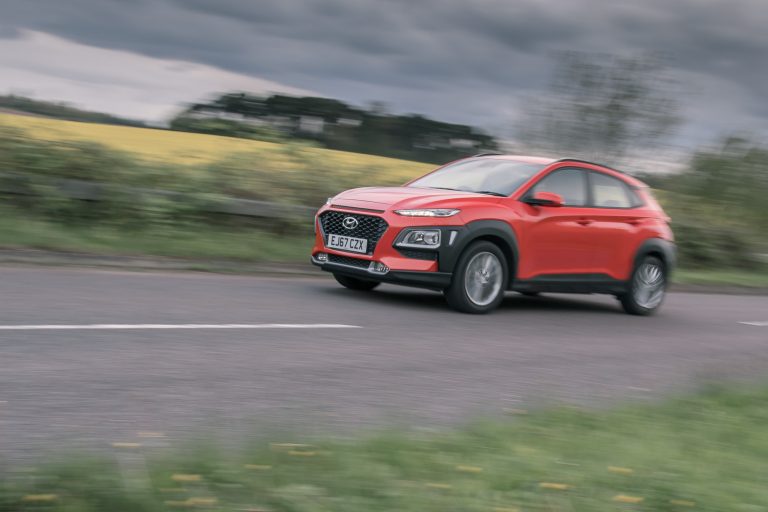 The Kona is an assertive car that corners well. Body roll is well managed and I can't imagine it running out of traction on dry roads. For a tall car, it changes direction promptly, which is a desirable trait for an urban runabout.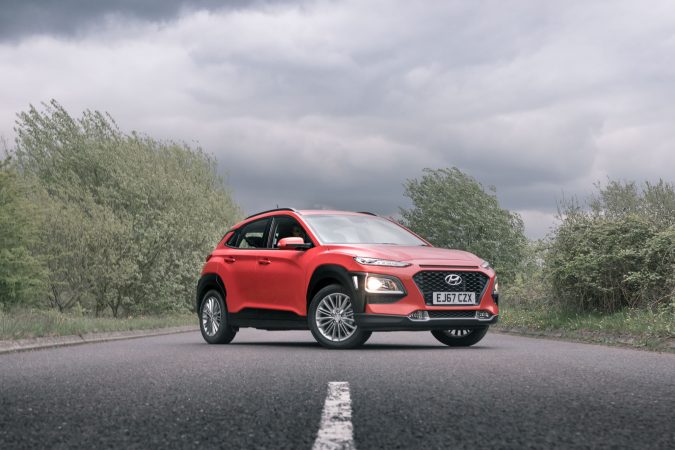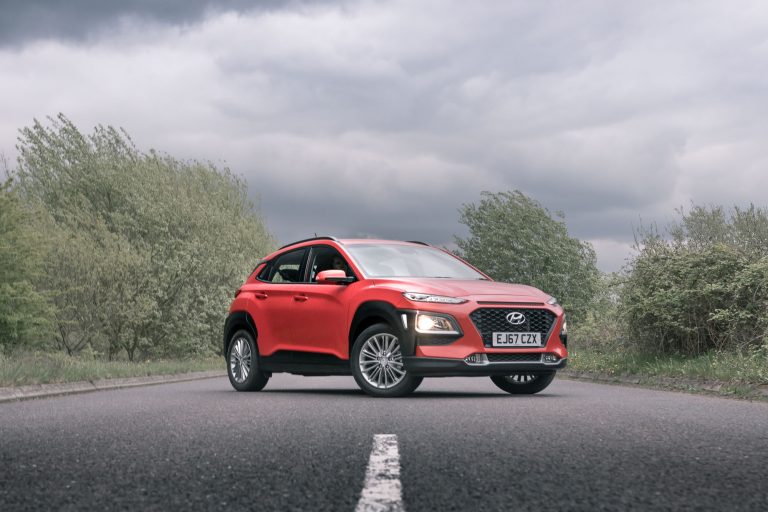 I love the startling emphasis on comfort inside the Kona. It is a quiet model with graceful ride quality, a virtue seldom found on contemporary small crossovers. It absorbs minor bumps well, and while it can be harsh over rough terrain, it remains calm within the cabin.
What is it like inside?
As exciting as the Kona's exterior is, the interior is a stark contrast. It is very practical and typically Hyundai.
On the SE trim, the seats are upholstered in cloth, with contrasting white highlights. They don't provide much support, but are quite comfortable and suited to longer journeys. Stepping up to the Premium SE trims gets you leather seat facings instead.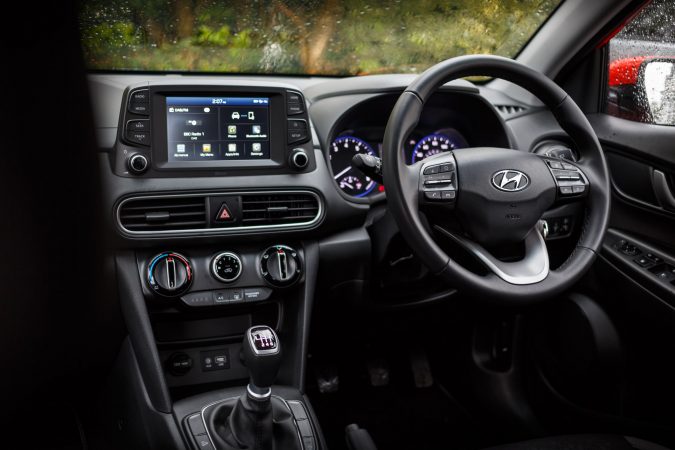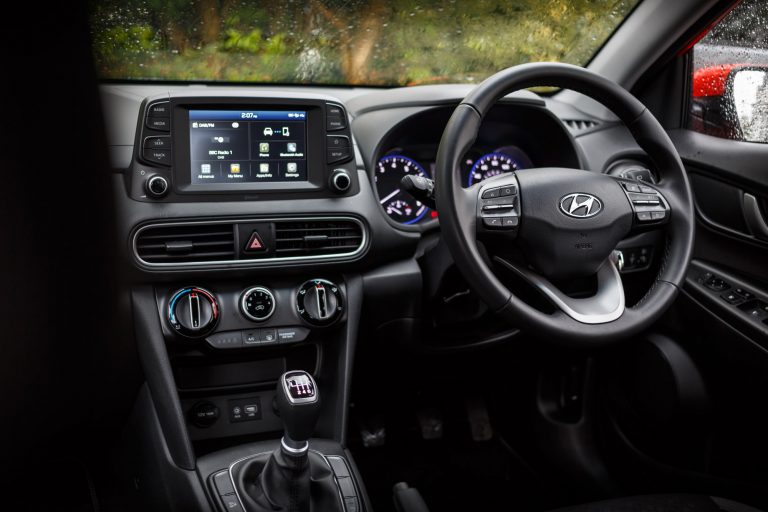 The material choices here aren't fantastic and there are hard plastics throughout the cabin. However, there is also a good use of soft plastics, and the leather-wrapped steering wheel has a stylish design. However, the build quality is high with robust switchgear.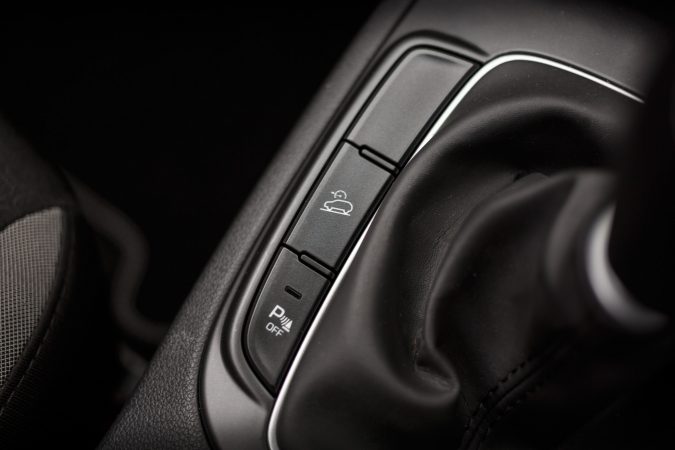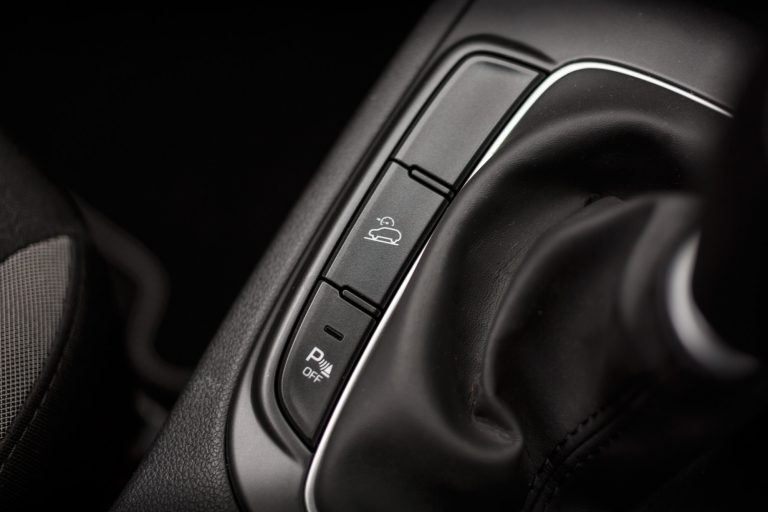 What's great though is the inclusion of varied features at this price range. Base models contain a 5″ infotainment touchscreen, 16″ alloy wheels, LED daytime running lights, automatic headlights and cruise control. The SE trim includes 7″ infotainment touchscreen with Apple CarPlay and Android Auto, an electric driver seat, rear parking sensors with rearview camera, 17″ alloy wheels and a leather-wrapped steering and gear knob.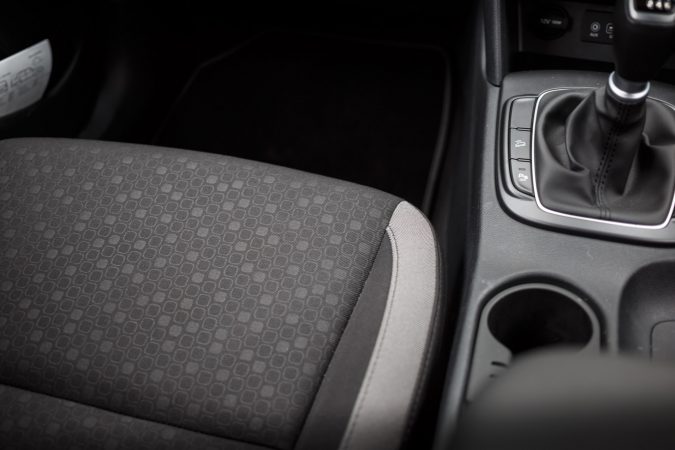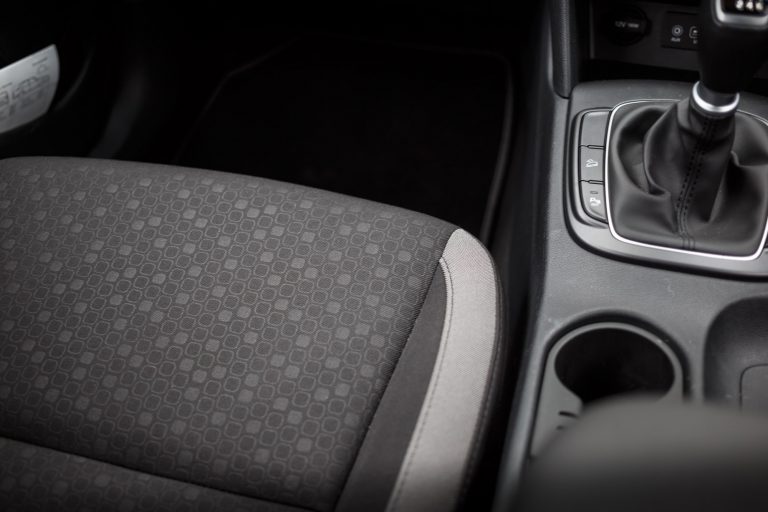 If you think the interior here is a tad dull, the Premium Two-Tone trims feature vividly painted surrounds. However, regardless of what trim you choose, you will get Hyundai's excellent Lane Keep Assist. For £235 you can add the Safety Pack, which includes Autonomous Emergency Braking and Pedestrian Recognition.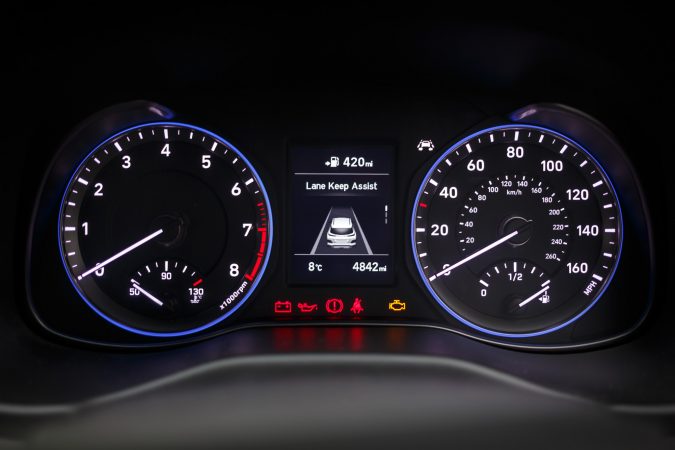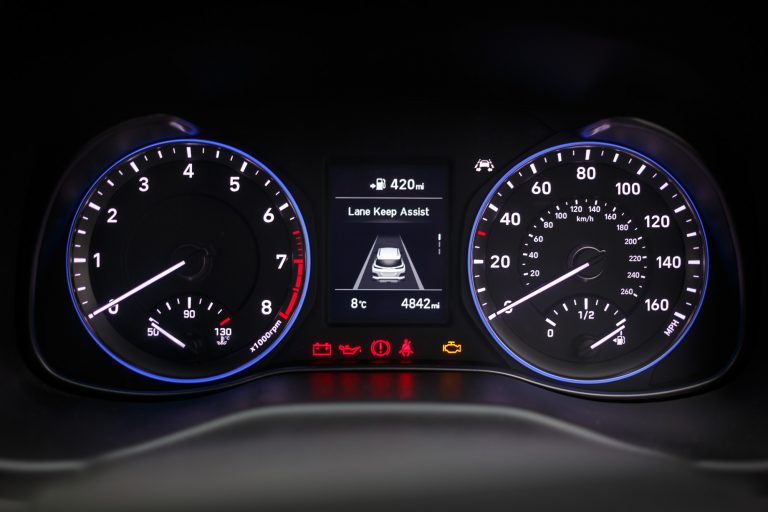 The interior is spacious, with a high-up driving position and decent leg and headroom for the front seats. The rear seats are also generous, with room for two adults at the back but legroom is at a premium.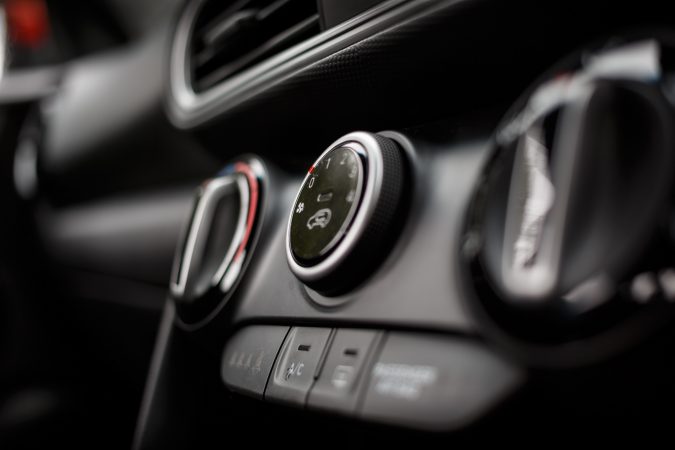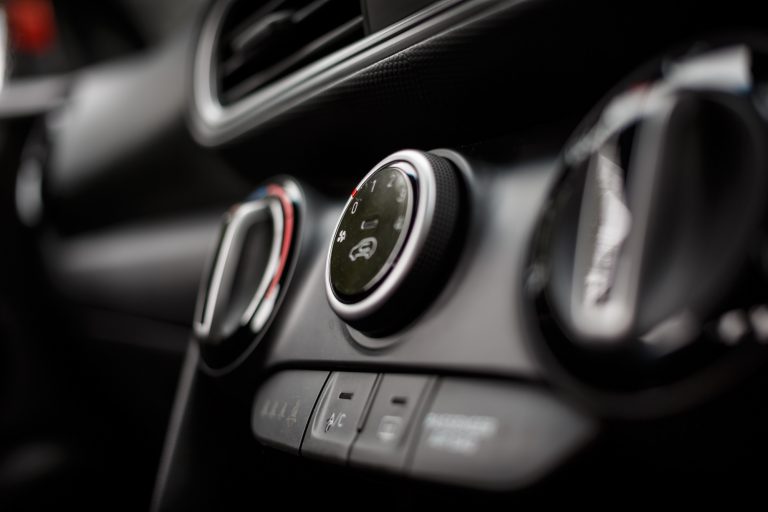 Luggage capacity is ample at 361 litres, enough for grocery runs. By folding the rear seats, you can increase it to 1,143 litres of space. Worth noting is that the base trim only gets a tyre sealant in lieu of the space saver spare found in all other trims. There is also lots of small item storage around the cabin.
The Experience
Driving the Kona was an unusual experience, to say the least. The exterior looks aggressive but ended up being anything but. It was an altogether carefree experience with more priority given to everyday use rather than driving pleasure. We managed around 47 mpg throughout our drive but I think you can definitely squeeze more miles out of it.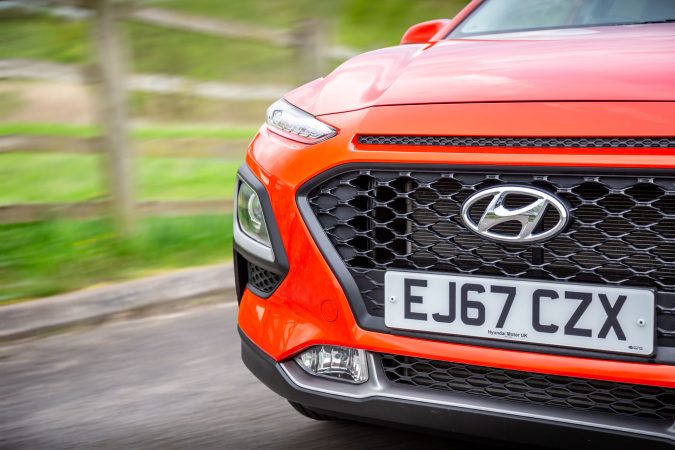 It definitely stood out around the city streets, frequently receiving admiring glances. Especially in this lively shade of orange, which provided a neat contrast to the grey British weather.
Verdict
It's worth stating at this point that the Kona SE, like our test model, is priced at £18,060. For that money, other than the Citroën C3 Aircross, no other vehicle will raise as many eyebrows as the Hyundai Kona. As a style statement, which mini crossovers often push for, the Kona displays panache that not many can match!


Not everybody will enjoy the Kona's aesthetics though, but it grew on me over time. For this price, it also comes with a solid range of accessories. The only real bones to pick out of this otherwise pleasant broth is the somewhat mundane interior.
So, is it worth it? The Hyundai Kona SE, like ours, is likely to be the best selling model. Hyundai promise an electric and diesel variant will follow soon, and depending on the engine, the diesel may appeal even more as an urban runabout. The 18″ alloys found in the higher trims might upset the ride quality too much to be worth the trouble.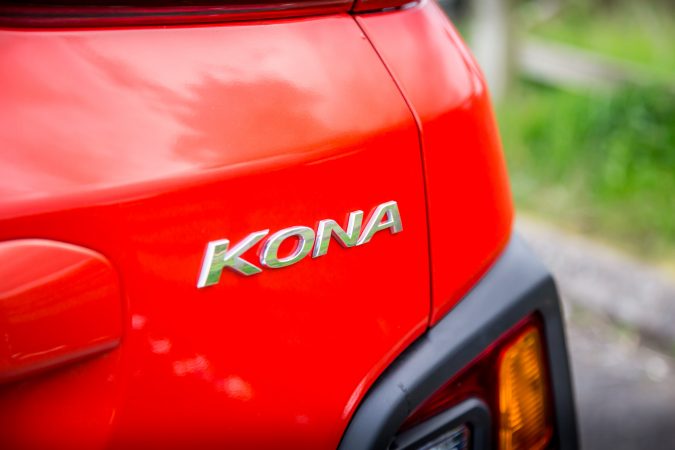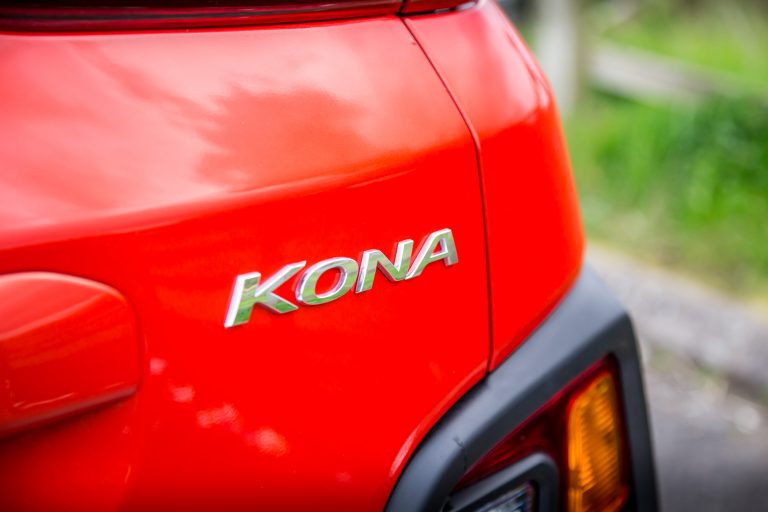 If you want a vehicle with as audacious styling as the Kona, with a sober interior and comfortable ride, this may be your only option. It looks even more striking at night, with its headlamp arrangement. It's a good choice, and it'll be interesting to see how the Kona stands in this increasingly heated segment of crossovers.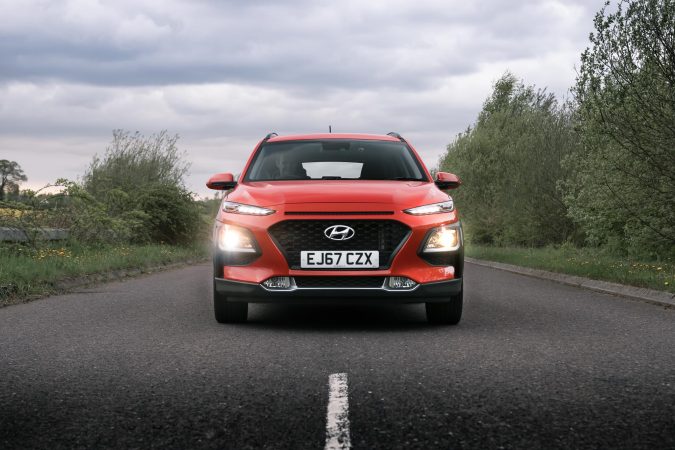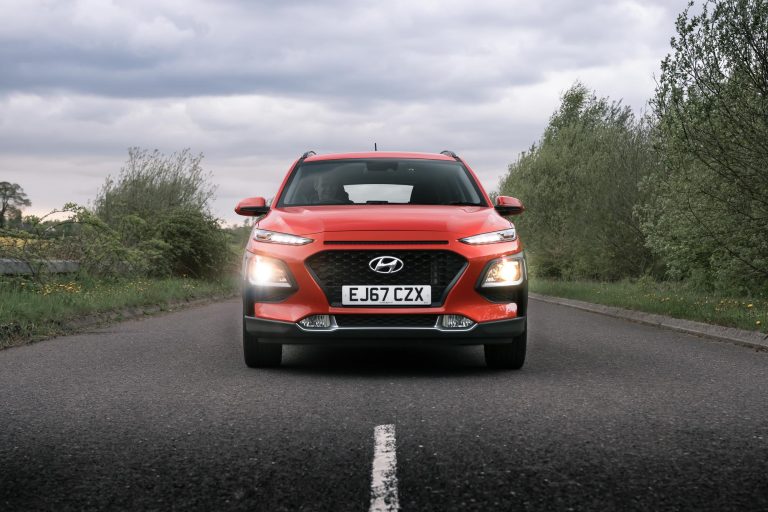 Specification
2018 Hyundai Kona SE 1.0 T-GDi Specs
Price: From £17,750
Engine: 1.0-litre T-GDi turbocharged direct-injected inline-3
Power: 118 hp
Torque: 172 Nm
Transmission: 6-speed manual
0-62mph: 12.0 seconds
Top speed: 112 mph
Weight: 1,233 – 1,350 kg
Economy combined: 52.3 mpg
CO2: 125 g/km
Gallery