Driven: 2018 Jaguar E-Pace HSE R-Dynamic P300 AWD Automatic Review
With keys to a glimpse into the future from a beloved car brand, we were delighted to give the 2018 Jaguar E-Pace HSE-R Dynamic a go, to formulate our own opinion on it.
What's the 2018 Jaguar E-Pace HSE R-Dynamic all about?
If you've paid attention to the automotive climate, as of late, pretty much every 'premier manufacturers' out there are rushing to capitalise on the recent crossover craze with cars being manufactured like the Alfa Romeo Stelvio, Rolls-Royce Cullinan, Bentley Bentayga and Maserati Levante. The Jaguar F-Pace is also one of them. It's pretty good, with the majority finding it appealing enough to be an entrant into the premium crossover market.
Jaguar obviously thought that wasn't enough. Hence, they've decided to broaden their crossover line. Much like Porsche did with the Macan, Jaguar has introduced a tamer little sibling to the F-Pace. Cue the Jaguar E-Pace, a subcompact luxury crossover that seeks to dethrone the Germans.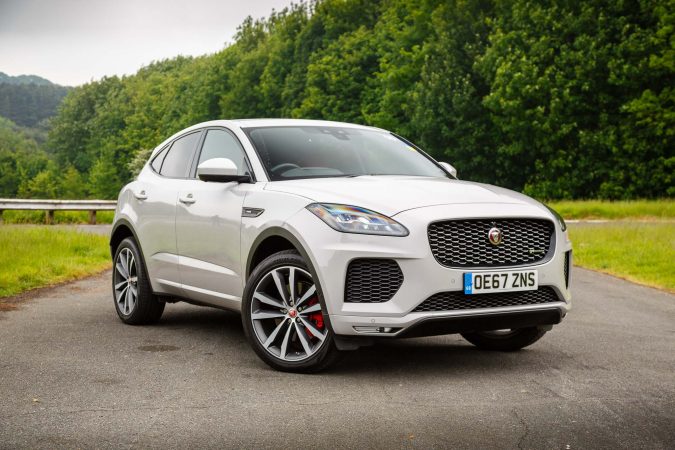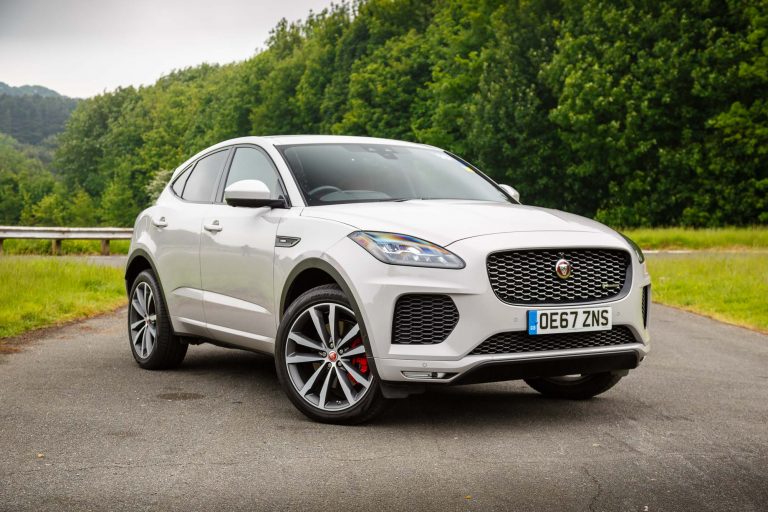 On the exterior, if the F-Pace is a proper big cat, the E-Pace will then be akin to a little feline. The E-Pace still sports Jaguar's signature giant mesh grille with the emblem, but with sleeker, softer headlamps. The large bumper skirt mesh grilles, subtly allude to the performance hidden within. The rear of the E-Pace is very defined and crisp, with slim tail lamps.
That said, I do think that the side profile of the E-Pace is awkwardly short and thick. Otherwise, it's a slick-looking car from the 3 quarters angle and it definitely evokes the styling language that Jaguar adheres to. It will stand out amidst the sea of SUV, but I definitely believe that the F-Pace is a better representation of a Jaguar crossover.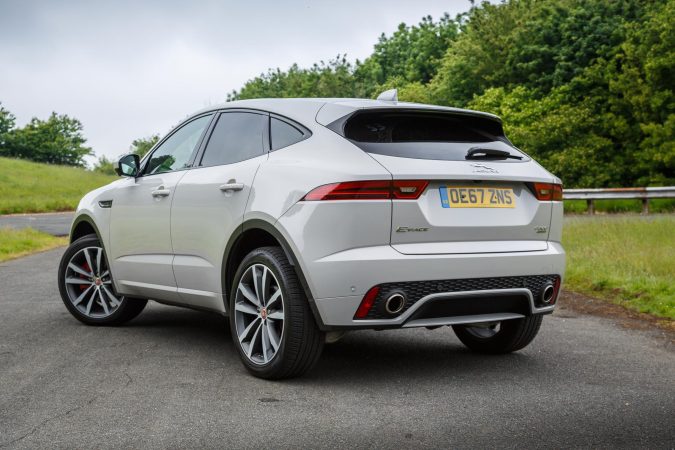 Our test Jaguar E-Pace HSE R-Dynamic, sports the standard 'Fuji White' paint, which is just a basic hue of white that's rampant on every luxury or executive type vehicles out there. Opting for the more expensive HSE trim does get you these 20″ 5-twin spokes 'Style 505t' alloys, with Satin Grey finish which spices up the E-Pace's look nicely.
What is powering our Jaguar E-Pace HSE R-Dynamic though, is the 'hot' engine for the E-Pace: the P300. it's the liveliest, and most expensive powertrain you can opt for with a 2.0-litre Ingenium turbocharged 4-cylinder that produces 296 horsepower and 400Nm torque. The engine is actually shared with the F-Pace, and it's the most powerful engine you can choose. Yep, no superchargers or V6s here.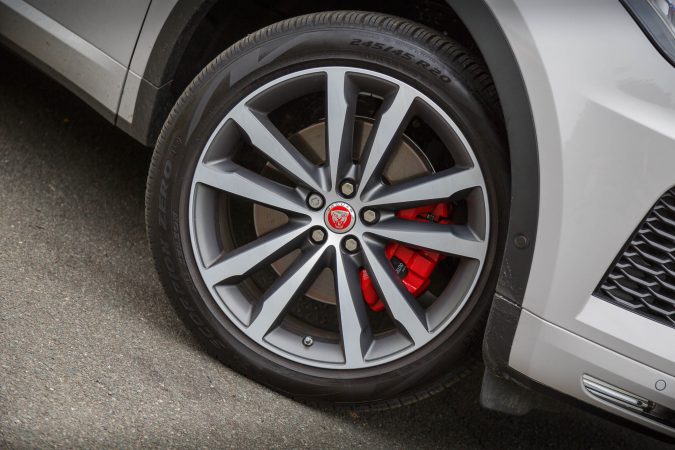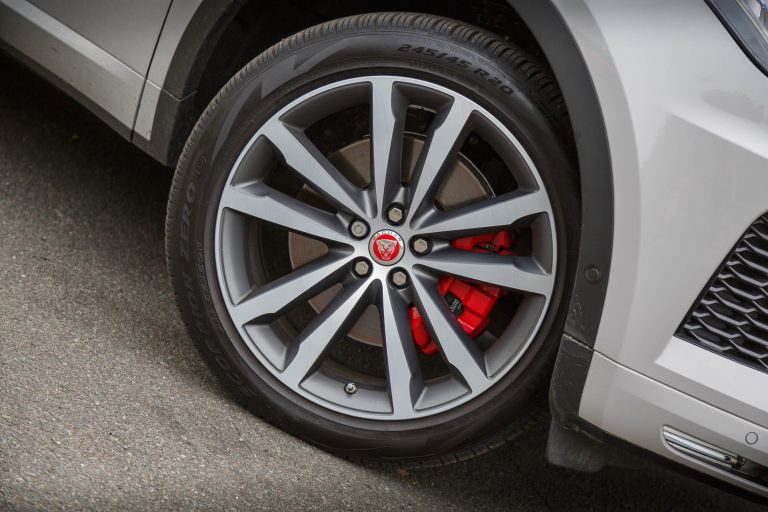 What is new though, is the fact that the engine is married to a ZF 9-speed automatic transmission. That transmission drives all four wheels, and it's the only drivetrain combination you can select, if you go for the P300 engine.
This drivetrain will propel the E-Pace from 0-62 mph in 6.4 seconds, onto a top speed of 151 mph. For a car weighing nearly 1.9 tonnes and sporting 300 horses under the bonnet, it can actually return 35.3 mpg combined. It'll put out 181 g/km while doing so though.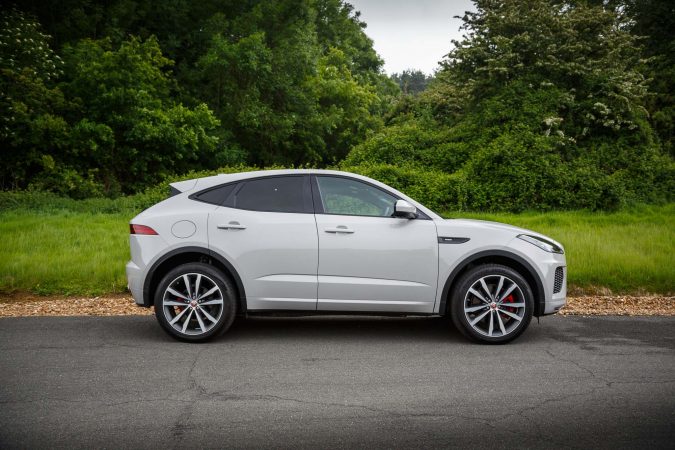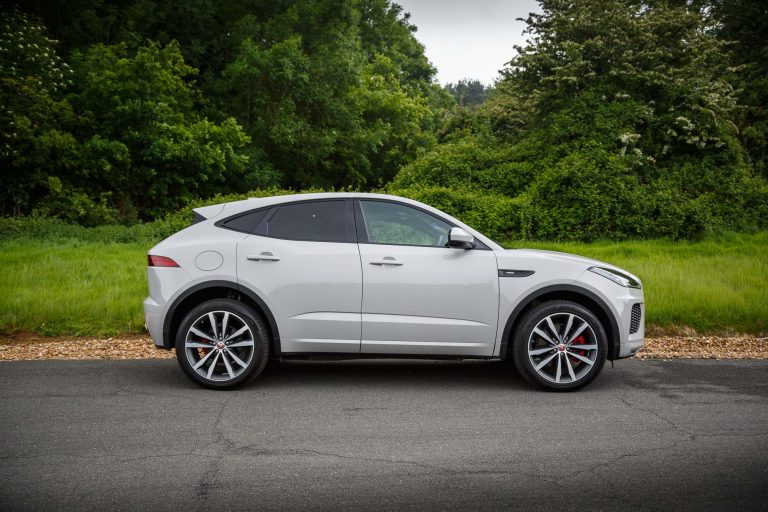 The E-Pace enjoys quite an eclectic range of drivetrain options. Lower power output diesel engines will probably appeal to people who do frequently long journeys. The lowest output petrol is the P250, which still makes 247 horsepower. There is no manual transmission available for the petrol engines.
How does it drive?
Any way you put it, this is a hefty car for being labelled a subcompact. The inline-4 is going to have its work cut out for it to motivate the E-Pace properly.
Additionally, it is a pretty fast car. It's not neck-breaking, but it'll gratifyingly accelerate while rapidly gaining pace. The engine does have quite a lot of torque to work with that comes on as early as 1,500 rpm, but it never feels particularly lively or scintillating to rev out unless you stick it into Dynamic mode.
Thankfully the engine response is prompt. For a car that's riding on rather tall stilts, I'll undoubtedly agree that it's startlingly fast. There's rarely ever a need to push it to its redline too since the E-Pace is endowed with a broad powerband to work with. To Jaguar's credit, it's a very smooth unit, refined for roaming around town.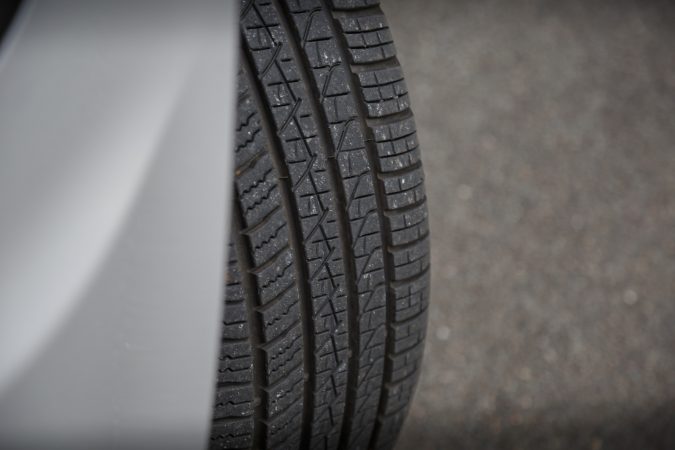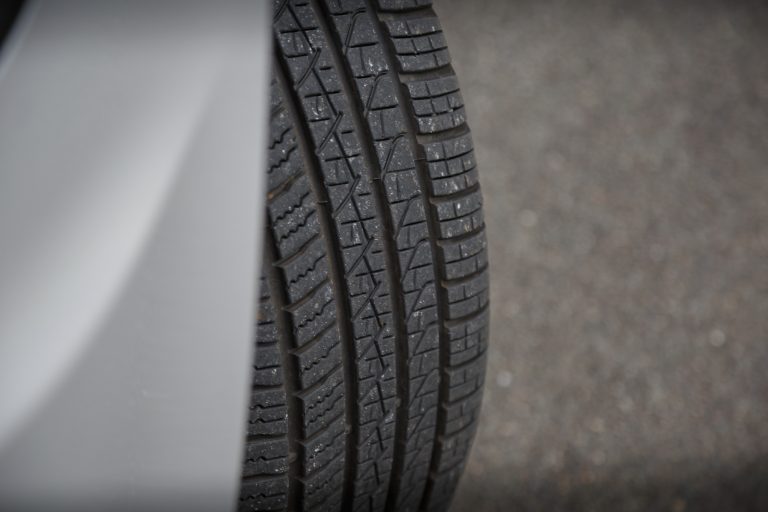 The exhaust note is quite typical for an inline-4. It's not exactly scintillating or an aural heaven and it emanates a bassy thrum all the way to the redline. I feel that it's lacking a bit of Jaguar flair for a supposedly sporty engine. Either way, the exhaust tone that'll be stimulating your acoustic desires are actually coming from the speakers, not the exhaust itself.
Intriguingly, even when you put it into Dynamic mode, the ZF transmission maintains its composed demeanour; a bit too composed actually. There's never really a sense of urgency exhibited by the transmission. While the ratios are pretty short, the final drive is quite long which can sometimes feel like it's straining the engine. That said, the shifts are smooth and intelligent and it works best when left to its own device, maybe as great as the aluminium shifter paddles feel.
Don't get it wrong, though the E-Pace is littered with sporty badging, grilles and vents, it's not exactly an extra plump hot hatchback. If you adjust your expectations accordingly though, the E-Pace is quite astounding for offering this much ground clearance.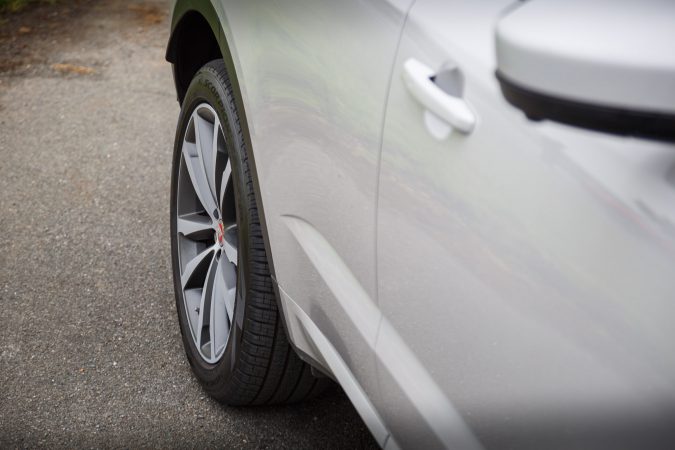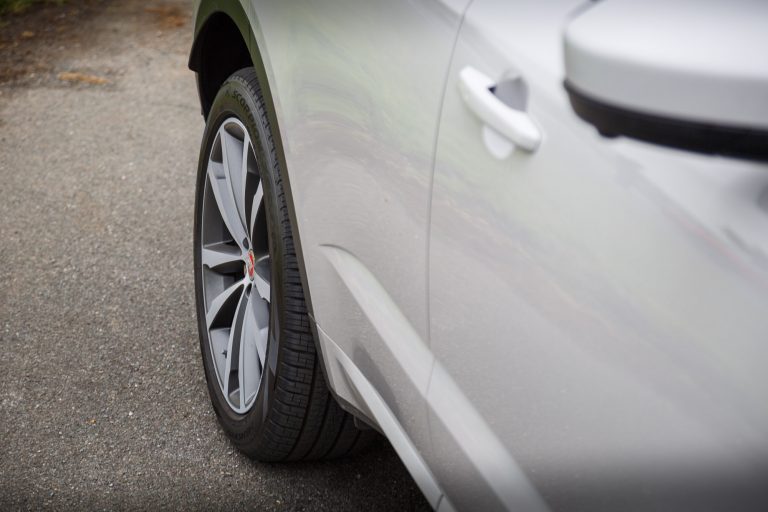 For a car as lofty and portly as the E-Pace, it rotates itself around corners better than you'd expect. The nose is suitably responsive to inputs from the quick steering and with all-wheel drive, it has plenty of traction to work with, as it revolves itself gracefully around corners. While it weighs like an F-Pace, it's shorter wheelbase benefits its agility.
The body roll is well contained too with dependable brakes that are strong, if somewhat lacking in feel. For a subcompact luxury crossover, it's definitely very capable even when it comes to a bit of spirited B-road driving. With a poised handling characteristic through its electronic torque vectoring and AWD, it can at times feel a bit too secure. It prowls into corners tidily, but it doesn't quite leap like a jaguar.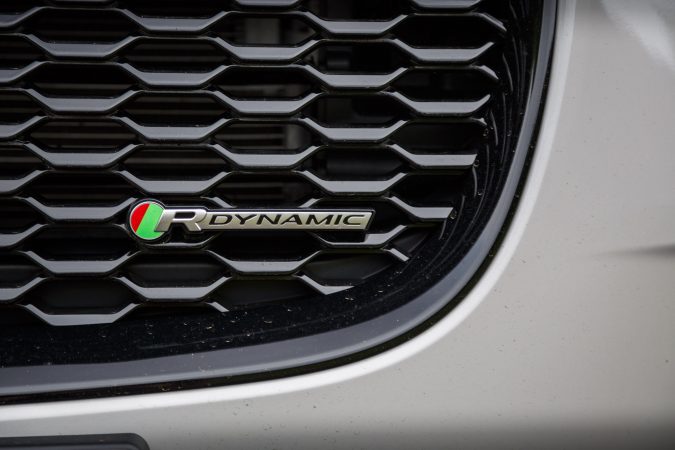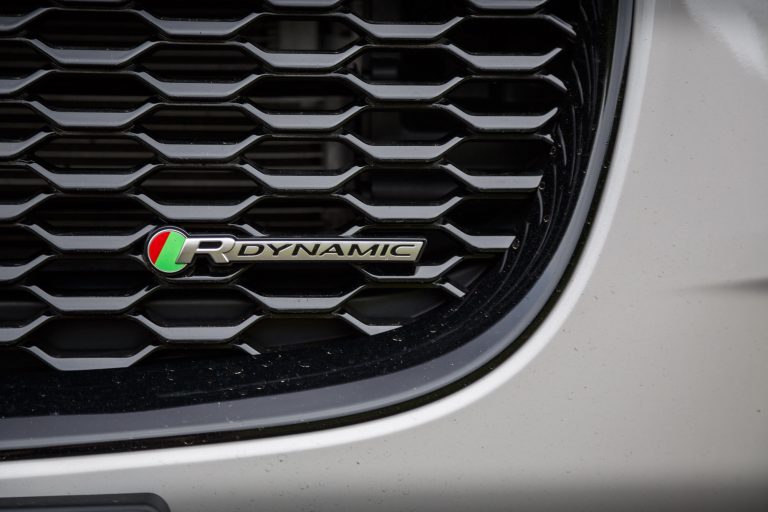 If you do opt for the Jaguar E-Pace HSE R-Dynamic though, you'll have to deal with the massive wheels and R-Dynamic suspension. For the remarkable cornering body control, you're forfeiting any sort of plush, premium ride quality. It's not exactly harsh, but it is not supple either. Minor undulations are mostly ironed out, but larger crevasses are best to be avoided.
On motorways, the cabin is very hushed, with only a smidge of wind rush being audible. The 9-speed transmission keeps the revs so low even at speed limits, so that the engine never really presents a problem. The E-Pace is a relaxing crossover to bring onto motorways, and miles just disappear inside the cabin.
How is the interior like?
Open the door, and your mouth may just be gaping after having a look at our E-Pace HSE R-Dynamic's rather vibrant interior.
The seats are upholstered in 'Mars Red Windsor' leather, certainly sounds exotic. It is very accommodating, and pretty much anyone of varying stature will find it comfortable because it boasts such a wide range of adjustability. In fact, the HSE R-Dynamic enjoys 18-way power adjustable front seats. An extra £310 will yield heated seats.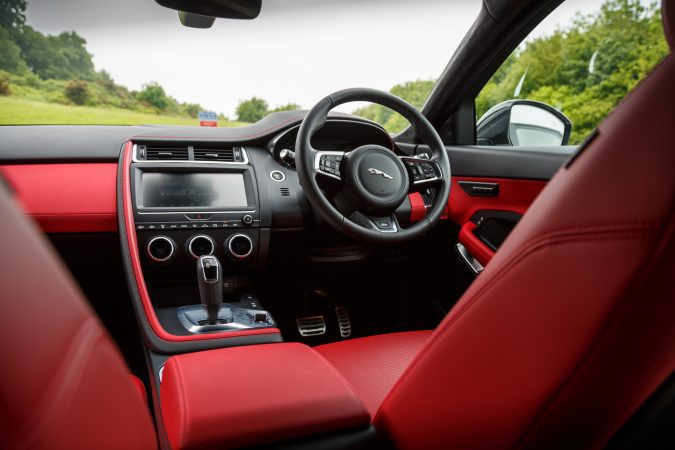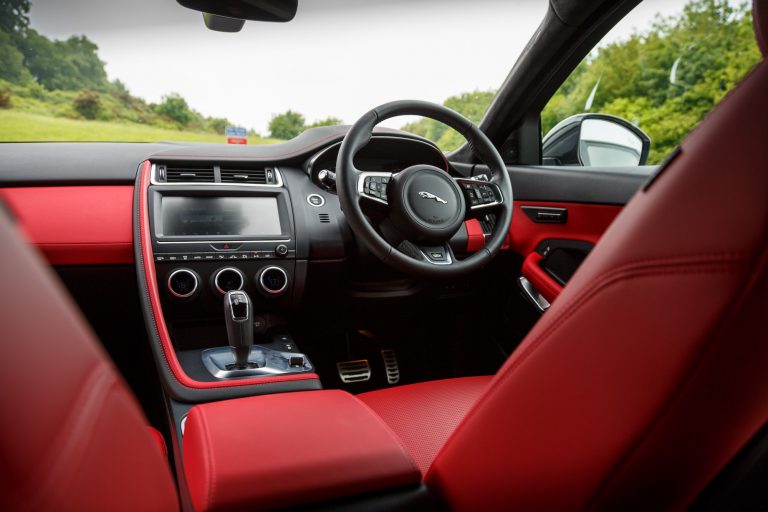 There is definitely plenty of inspiration drawn from the F-Type on the inside. The material selection here is good, with a good blend of cool metal, leather and soft-touch materials but also hard plastics in some places paired with excellent fit and finish. While it's a cockpit-esque interior, it still feels quite airy inside. The centre console is also surprisingly lacking in clutter which promotes an upmarket feel. The steering also feels great and its filled to the brim with navigation buttons for hands-free mile crunching entertainment.
The centre console is dominated by a large 10″ Navigation Pro infotainment touchscreen system that's generally likeable. The Meridian Surround Sound System, which comes as a £1,020 sound system is excellent. Its a 15 speaker 825W hi-fi system that you'll definitely appreciate on longer journeys. I do quite like the 12.3″ instrument cluster too, which is quite reminiscent of Audi's Virtual Cockpit.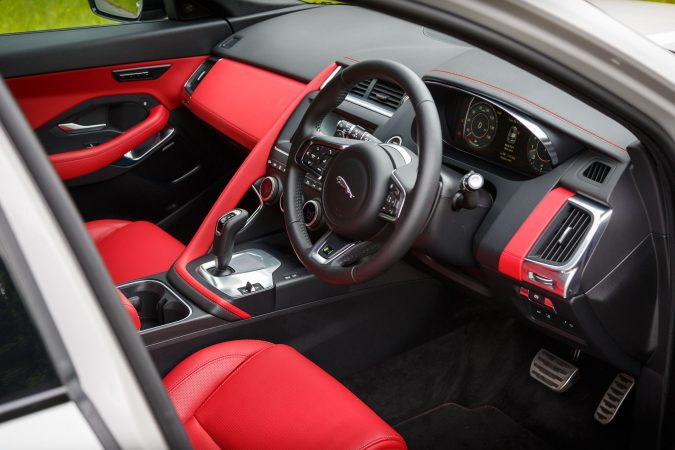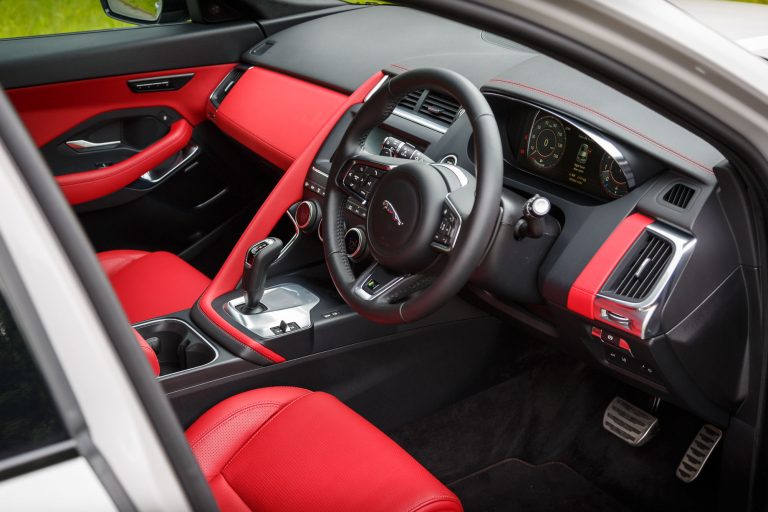 The amount of small item storage dotted all over the cabin is quite laudable. Jaguar touts this as the E-Pace's selling point, and I can see why. Reportedly it has nearly 60 litres worth of cubby space and I believe that. The glovebox and armrest cubby is capacious, the front cupholders are very generous, and the door pockets are massive too.
Rear passenger room is markedly noteworthy too. Even with that steep raking roof and the £970 panoramic moonroof, headroom is plentiful with good kneeroom too. You'll find two more cupholders on the rear armrest.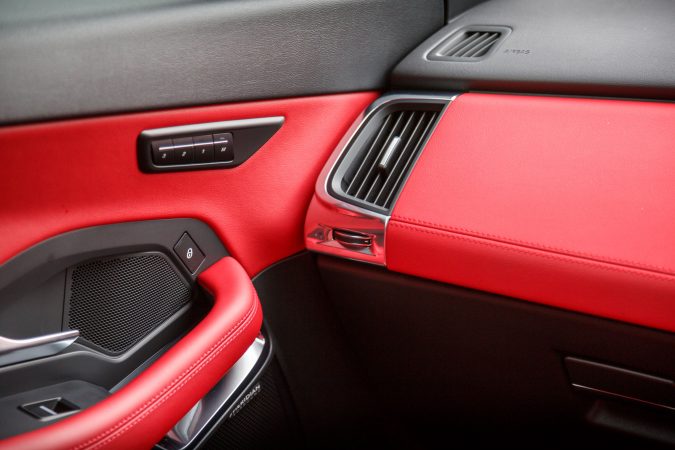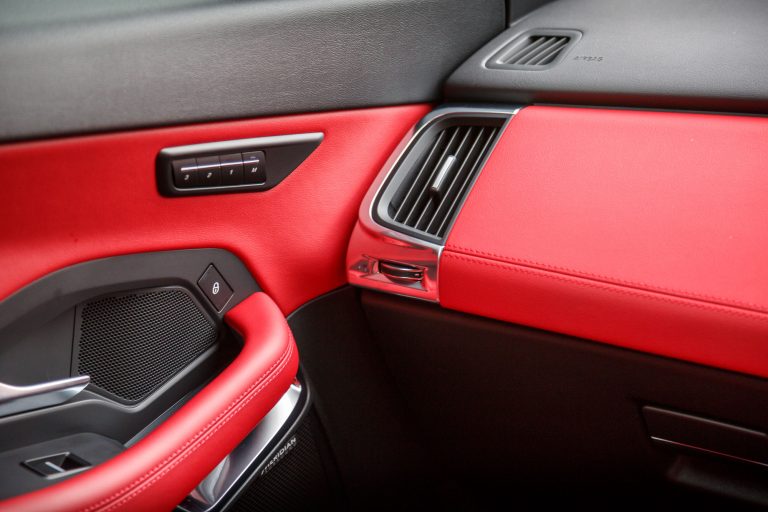 The rear boot is quite cavernous at 425 litres. It is behind comparable rivals though, but nevertheless quite useful. It also has a few properly robust tethering points. The rear seats will fold with a pull on the lever at the rear seat shoulders, and you'll then find 1,234 litres worth of storage.
The experience
Overall, I do find the E-Pace to be quite agreeable, if not particularly charming. It's very capable around bends, it's very brisk for its potential prospects, the cabin is quiet, spacious and nice and the ride, even with these low-profile tyres is solid. And after looking at it for awhile, the looks slowly grew on me.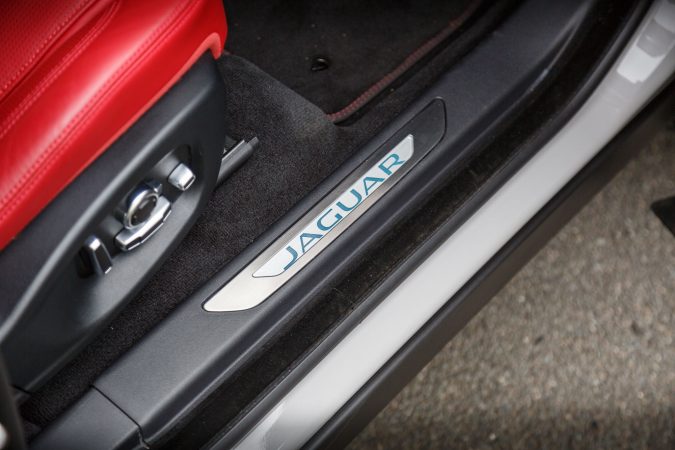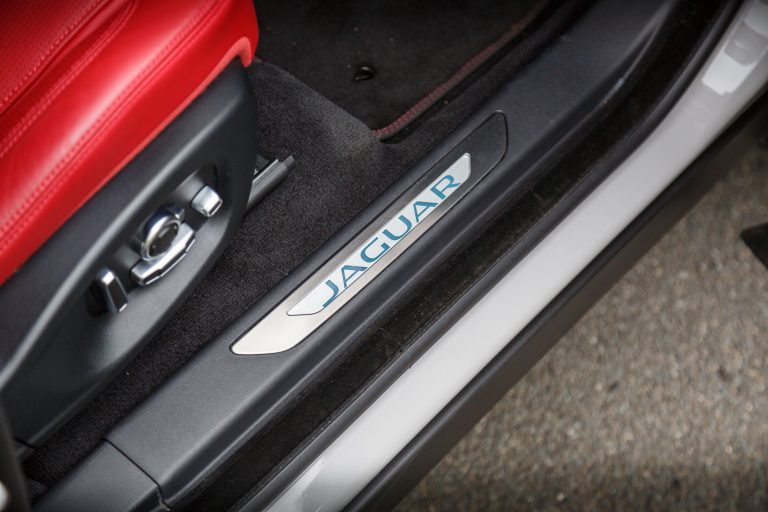 Verdict
There is one problem with the E-Pace though, especially our Jaguar E-Pace HSE R-Dynamic with all of its fancy kit; it's pricey. In fact,this HSE R-Dynamic pack starts from £50,740, which seems a bit excessive for a compact crossover with a turbocharged 4-cylinder. For this money, you can opt for an essentially fully equipped Volvo XC40 or BMW X2 with change, or even a Mercedes-Benz GLA 45 AMG.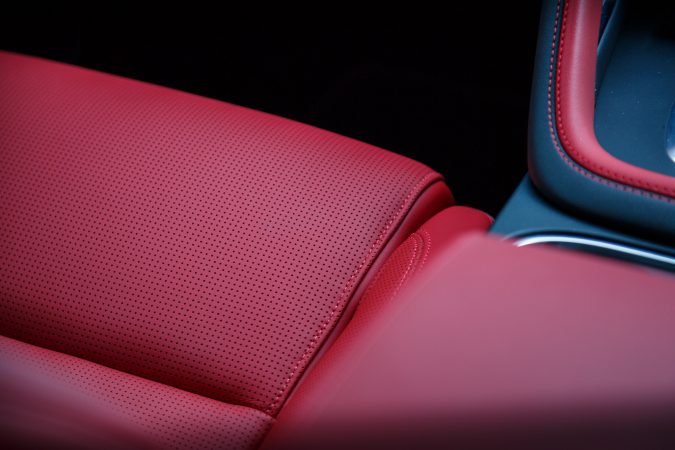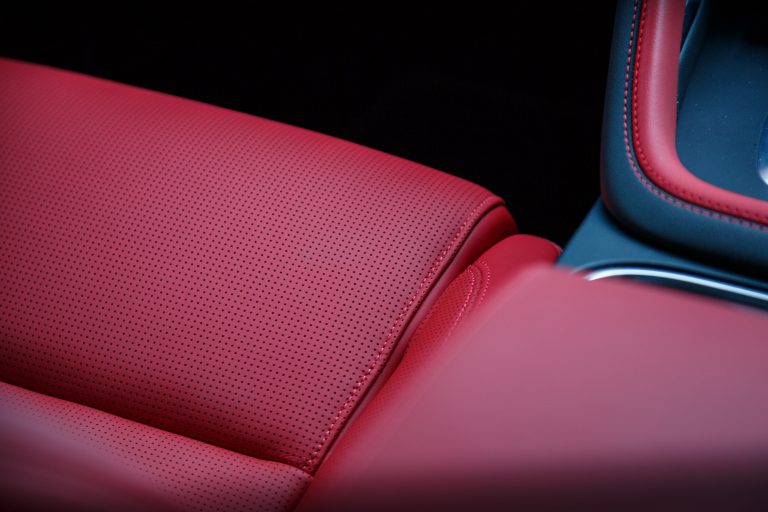 However, I think you can make do without the P300 engine. In fact, some of the diesel options probably make more sense for the E-Pace, as sacrilegious as it sounds. I reckon that if I have to go for an E-Pace, the normal E-Pace D180 automatic with the S package at £36,965 makes the most sense. You'll still get a nice compact crossover with better efficiency, and ordinary folks won't be missing the power too much, most of the time.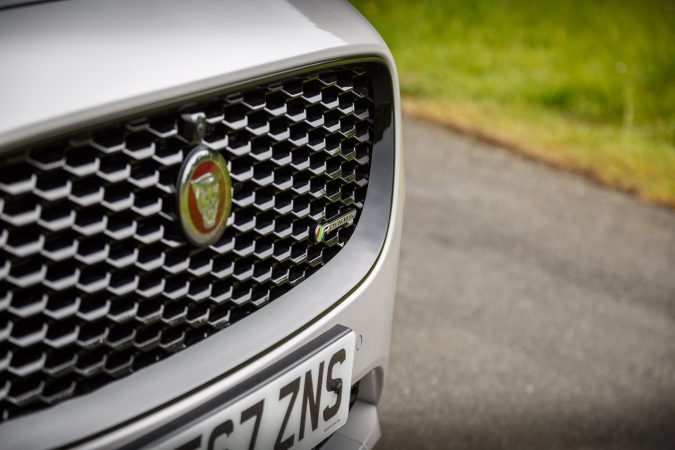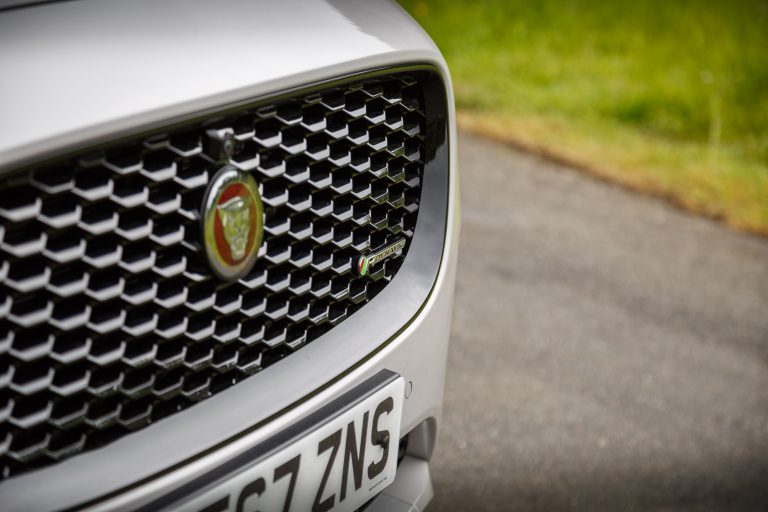 At this point, the E-Pace does boast an amenable chassis, respectable performance, solid comfort and an up-to-par interior. If you want an actual hot SUV from Jaguar though, look to the F-Pace instead.
2018 Jaguar E-Pace HSE R-Dynamic P300 AWD Automatic Spec
Price: £50,710
Engine: 2.0-litre Ingenium turbocharged inline-4
Power: 296 hp
Torque: 400 Nm
Transmission: 9-speed automatic
0-62 mph: 6.4 seconds
Top speed: 151 mph
Weight: 1,894 kg
Economy combined: 35.3 mpg
CO2: 181 g/km