2018 Kia Ceed '2' CRDi 1.6-Litre Diesel Review
With keys to the new Kia Ceed, we brought it out for a drive to see if this Korean hatch can indeed compete with its esteemed European rivals.
What is the 2018 Kia Ceed '2' all about?
Kia has introduced a major refresh to their bread and butter hatchback, cue the new Kia Ceed. We'll see if it's a compact hatch worth considering.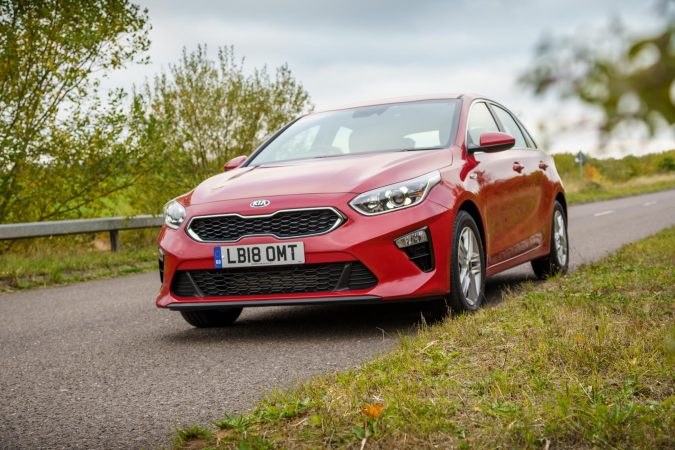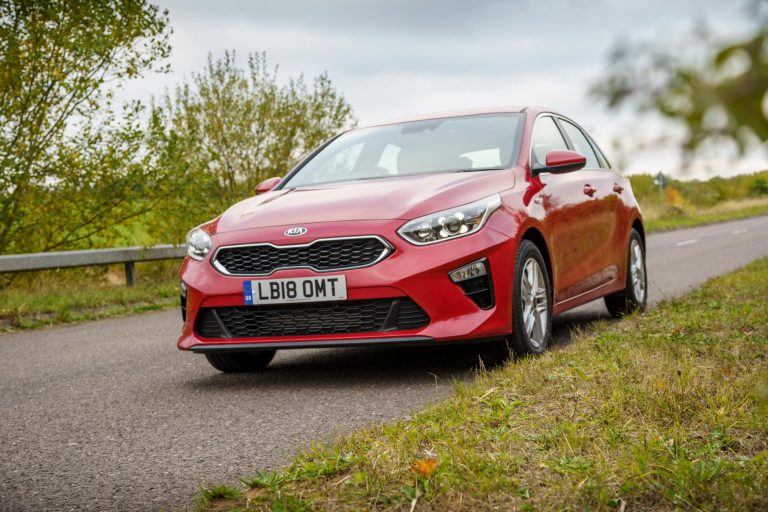 If there's something that the Korean manufacturers particularly excel at, it's the exterior aesthetics. They have dulled the edge of the third generation Ceed, but imbued it with a modern, elegant and contemporary look that will appeal to a broad audience.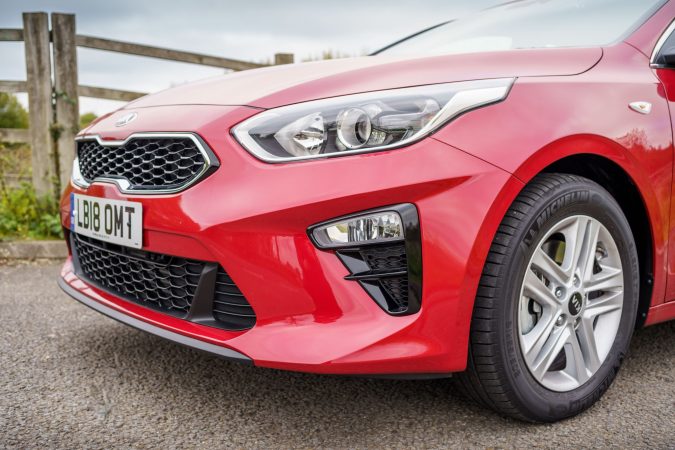 It is an unoffensive approach to car design, and while it's not especially noteworthy or groundbreaking, it is an elegant styling decision. Painted in 'Infra Red', a £550 option and sitting on simple 16″ 5-twin spoke alloys, the Ceed imposes a modest on-road presence.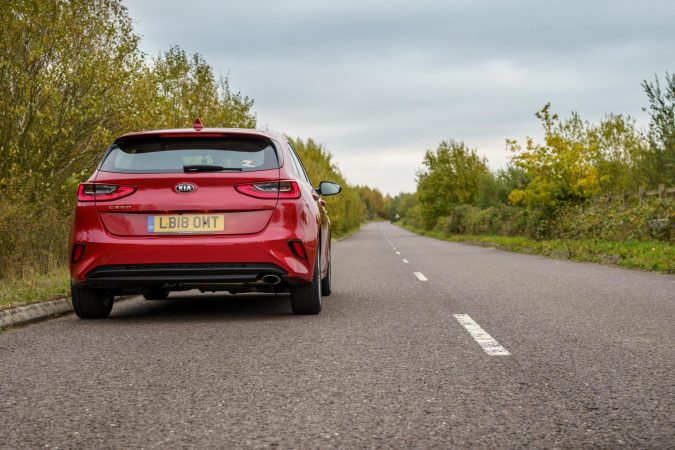 Our Kia Ceed is pretty much one of the most basic you can opt for, and it comes with a simple and practical 1.6-litre CRDi turbo diesel inline-4. It touts 114 horsepower and 280 Nm of torque, a respectable amount.
The engine is then married to a 6-speed manual transmission that delivers the power to the front wheels. This drivetrain will propel the Kia Ceed from 0-62 mph in 10.6 seconds, onto a top speed of 118 mph.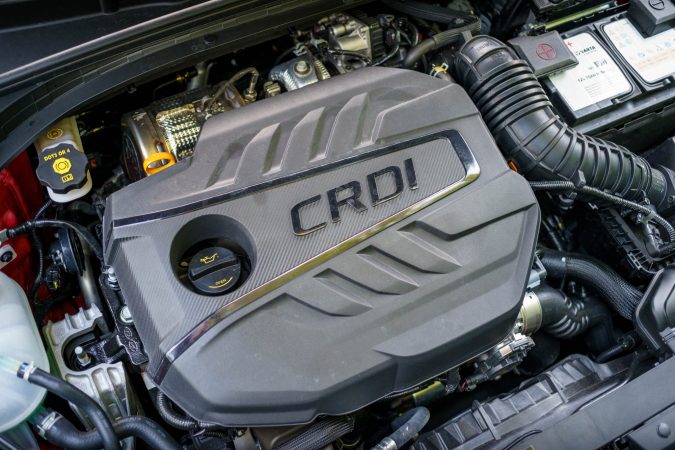 With Kia's ECO Pack, this drivetrain combination is rated at 74.3 mpg combined while putting out just 99 g/km of CO2. These are definitely competitive figures in its segment.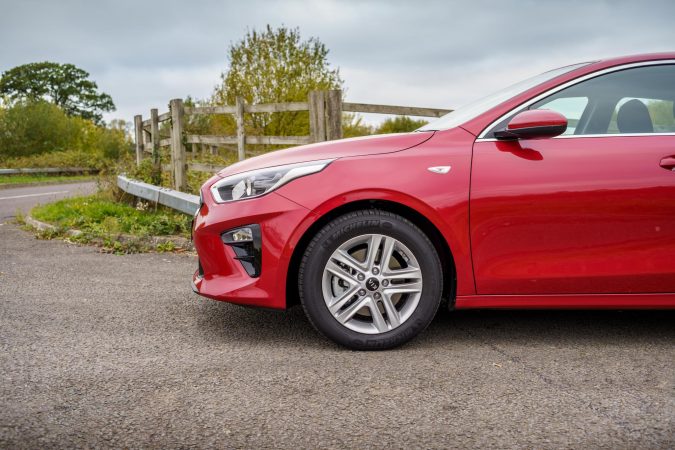 That said, the engine is actually quite an old unit. However, Kia has definitely spent the effort to improve and innovate to stay in contention with this ageing diesel.
How does it drive?
It is the most basic, simplest of engine you can opt for in the Kia Ceed, but it does perform admirably. With prompt torque delivery and a sense of urgency over a broad range, it's quite an enjoyable engine to open up.
Although a diesel hatchback sounds boring, I can definitely see folks going for this engine just for its urban capability. That said, it does clatter quite a bit at ideal but quickly gets tamed as the revs rise. It's competent on the motorways too.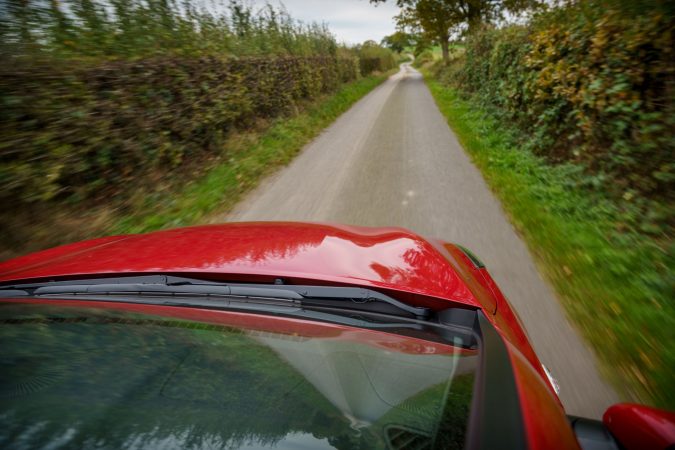 The 6-speed manual is slick with an easygoing but assured actuation action. Paired with the featherweight clutch and bundles of torque, the Kia Ceed is incredibly simple to drive even dealing with heavy traffic.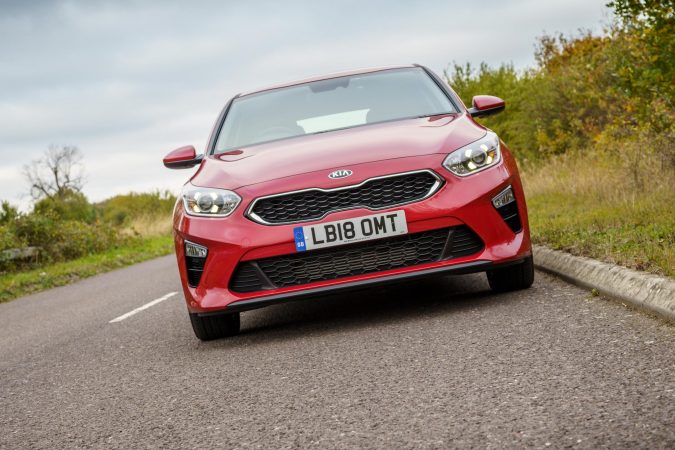 While it is rated to be more economical than its petrol counterpart, there's no doubt that it's a heavier engine overall. This can compromise the handling characteristic and dull the cornering edge that compact hatches nowadays generally enjoy.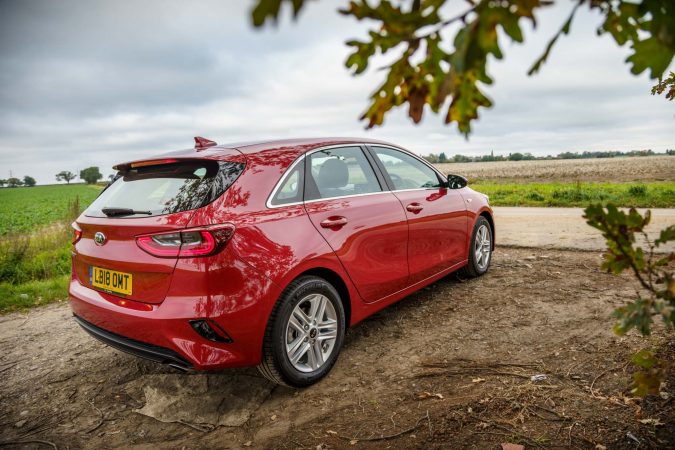 It does have a quick and precise steering feel, with a sprightly nose that dives into corners well. However, it's not particularly communicative and progressive as other rivals, from Ford and VAG. That's not to say it doesn't do well, just that it's less confidence inspiring than its competition.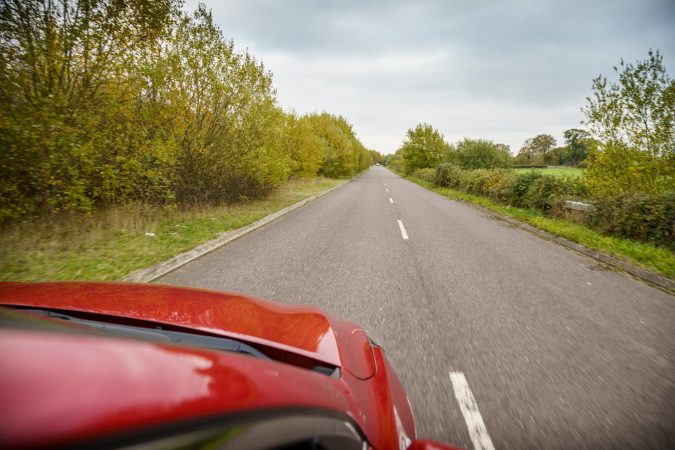 Feeling nimble and agile doesn't translate to assertive cornering like that of a Focus. Due to that, the Ceed eminently relies more on its electronics to keep it in check, and if you're a spirited driver you might think it works against you, but that isn't the case, it works well.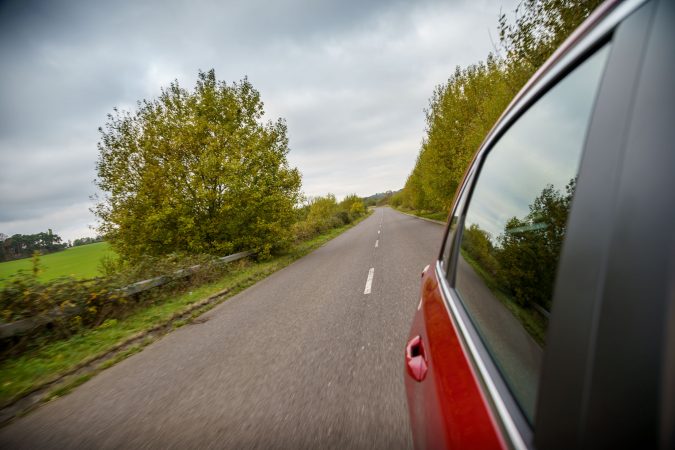 That's not to say that it's terrible, just that its competitors are exemplary. The Ceed is a well-sorted, price-emphasised hatchback nevertheless. It'll manoeuvre through corners with poise, as long as you adapt your driving behaviour to the Ceed's ways.
While the Ceed is largely compliant through all but the most severe of crevasses, it once again just loses out to its more refined rivals, such as the Golf. That said, the Ceed remains amenable even when coping with rough bumps.
What is it like inside?
Move inside though, and what you'll notice is that it's surprisingly appealing. Our basic CRDi '2' trim makes do without leather, but its simple cloth interior is nothing that you should fault either. It's comfortable, provides good support and it looks good enough.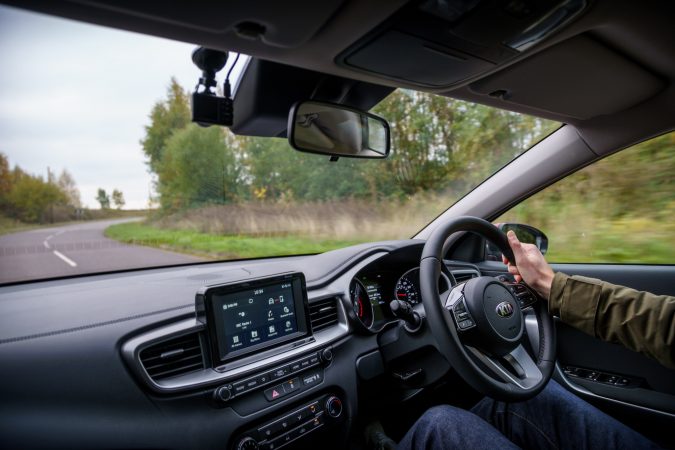 While the materials used here aren't exactly praiseworthy, the build quality here is respectable. I reckon that the Ceed's fit and finish is actually comparable to its German rivals. The switches are placed sensibly, and its dynamic shape evokes a classy feel.
Even in its most basic trim, you can expect a 7″ touchscreen infotainment system at the centre console, and it is generally intuitive and quite responsive.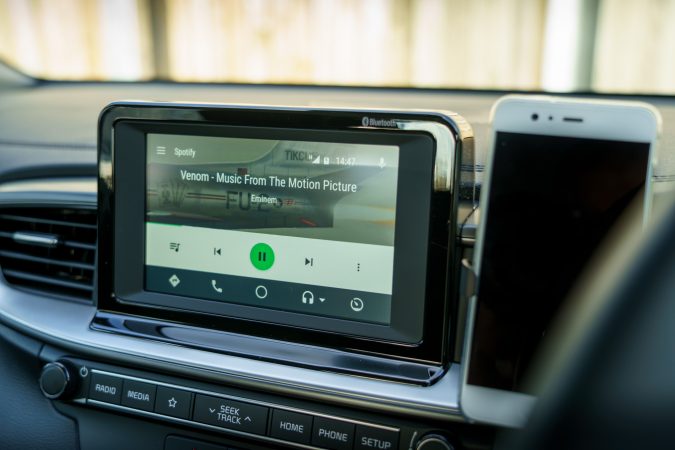 The visibility out the front is excellent, but less so at the rear. Thankfully a reversing camera is standard on all models to make your life easier. Front passenger room is plenty capacious unless you opt for the electrically adjustable seat with less range of adjustment than manual.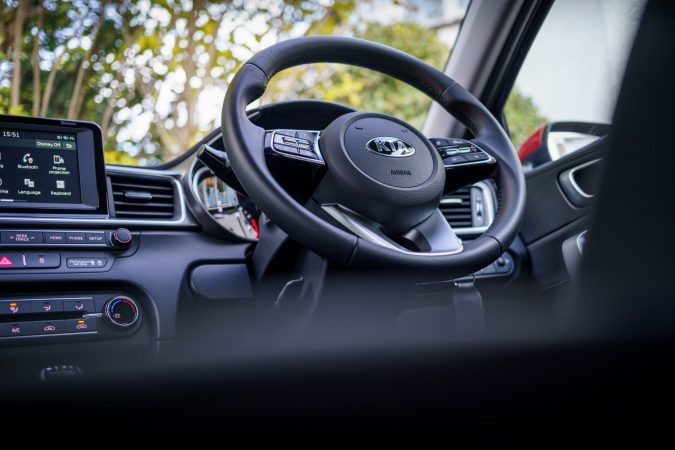 While legroom is less generous at the rear, headroom is ample even for tall people. If you do go for the First Edition which comes with a sunroof, which is always a desirable feature.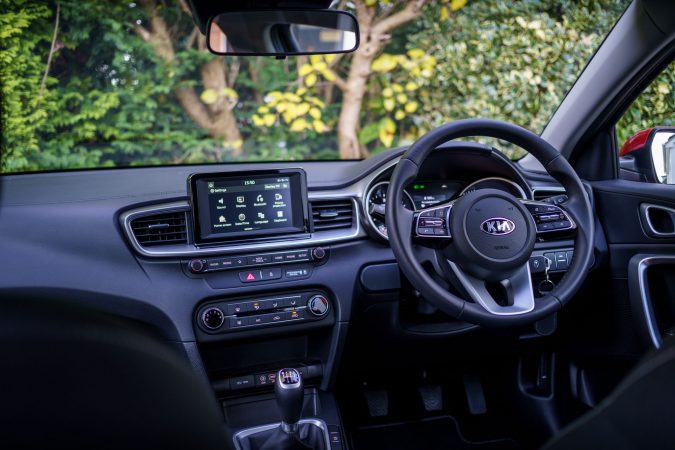 Open up the boot though, and you'll see a minuscule boot lip with an impressive, cavernous 395-litre boot that'll easily gobble up any shopping you've got. The rear seats fold in 60/40 fashion if you need more.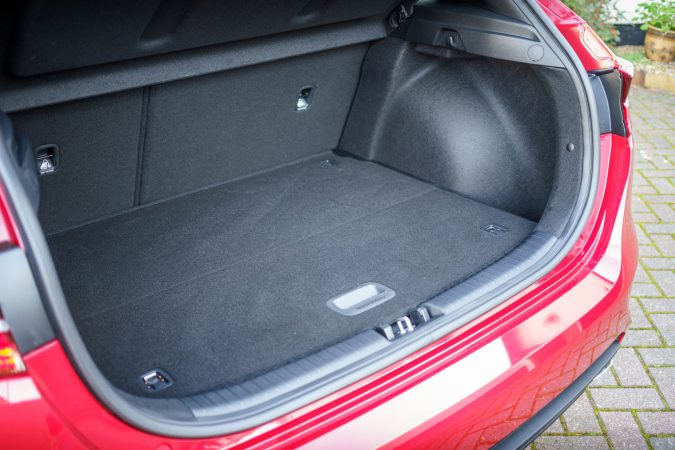 The Experience
Driving the Kia Ceed was an overall solid experience. It's a robust compact hatchback that'll serve you perfectly well, as long as you can overlook its minor flaws that's only apparent when you're making direct comparisons. What the Ceed has going for it though is a smart look, a decent driving experience and quite a lot of kit for your money.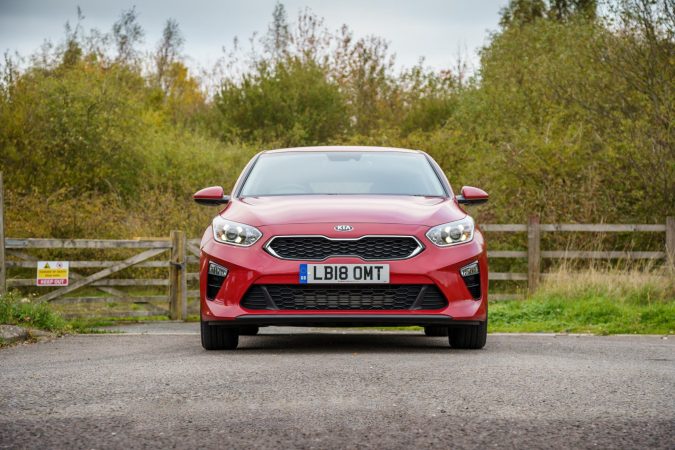 The Cost
A Ceed, with the 1.6-litre CRDi engine like ours, will start at £19,545. If you stick with the 1.0-litre T-GDI engine which is also reportedly quite sufficient for the Ceed, it starts at £18,295 instead, an easier pill to swallow unless you really want the diesel efficiency.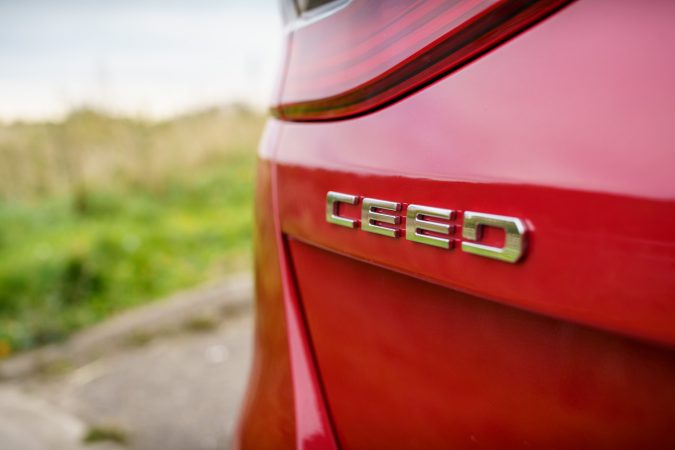 Verdict
Make no mistake, the Kia Ceed is a plenty capable car. It is a competitive segment, but the updates delivered to this car put it back in strong competition with some of the once more common options. Over the years I think we will see more and more of these cars on the road. It is safe to say that they will have good residual values and come with that rock solid 7-year warranty.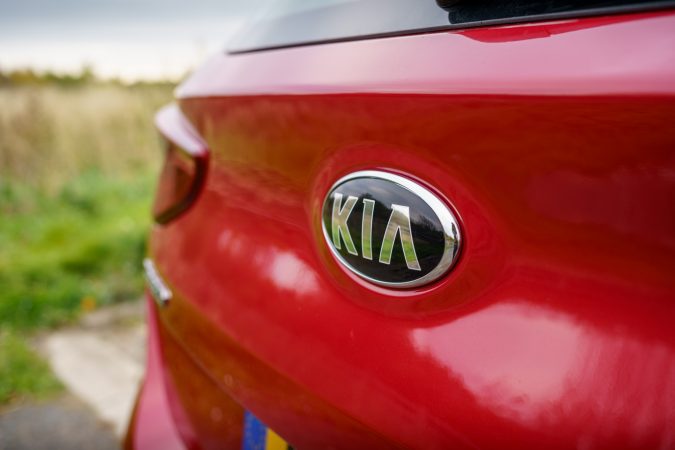 Specification
2018 Kia Ceed '2' CRDi 1.6-litre Diesel Specs
Price: £19,545
Engine: 1.6-litre CRDi turbodiesel inline-4
Power: 114 hp
Torque: 280 Nm
Transmission: 6-speed manual (Automatic option available)
0-62mph:  10.6 seconds
Top speed: 118 mph
Weight: 1,388 kg
Economy combined:  74,3 mpg
CO2: 99 g/km