It feels like it was only yesterday when you'd only consider buying a Kia because it was affordable. However, those days are over, as you can now find Kia making well-priced cars, and are also very exceptional in both function and quality. With that in mind, we have the new Sorento here to see if that theory holds.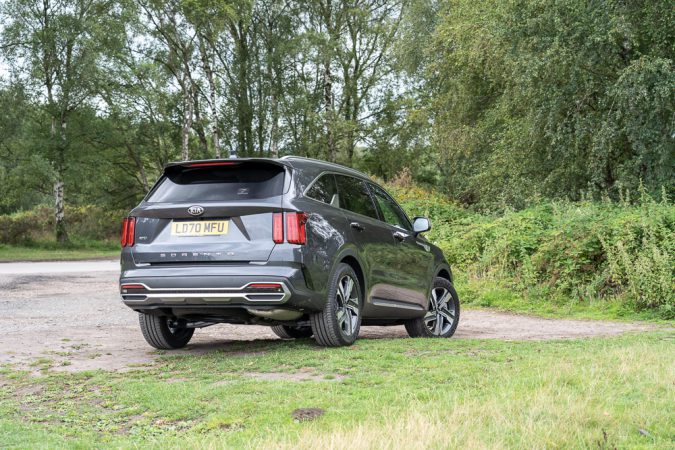 If you're not familiar with the Sorento family of cars, the '3' is the mid-spec trim. In other words, it slots just beneath the '4' trim in the line-up. The latter of which, we had a chance to drive it not too long ago when the refreshed Sorento was first unveiled. But is this 7-seater diesel SUV – not a petrol-hybrid like the '4' – just as good bang-for-buck as its superior sibling? Well, let's try to find out…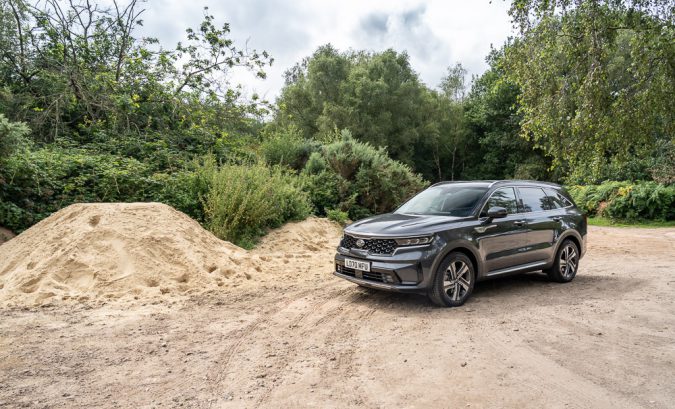 What Is The Kia Sorento '3' About?
By UK standards, the Sorento is humungous. If you can't tell that it could seat seven people in there, its road presence should give you a clue. Speaking of design, remember once more when Kia used to make cars with low aspiration for good looks. Now, take a glance at the new Sorento, and marvel at how far Kia has gone. The bodywork is boxy, sharp, muscular, aggressive, and thoroughly modern.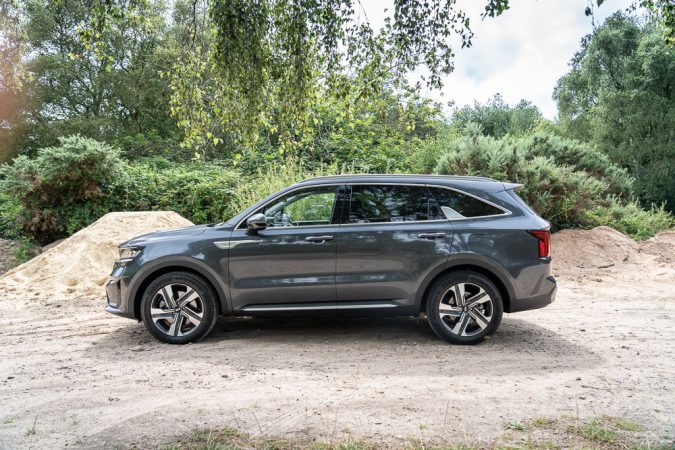 The Sorento is quite easily one of the best looking SUVs on the market today. That taillight signature is a favourite of mine. This new design ethos for Kia makes for excellent eye candy, even for what is otherwise a regular old family SUV. But it's surely not boring to look at. The grille might take some getting used to, but it's purposeful in shape. It looks especially delectable in this dark grey paint.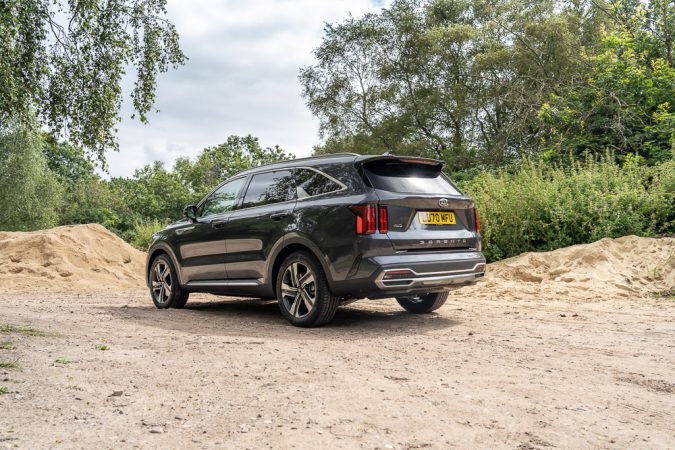 How Does It Drive?
Getting behind the wheel, the Sorento is a solid workhorse of a car to haul around. For everyday practicality, the ride height is fantastic. That's both in getting over the typical urban obstacles, while also giving you a commanding view out. Visibility is great – surprising given its mass – as it's helped by numerous sensors and cameras dotted around the Sorento to peer into your blind spots.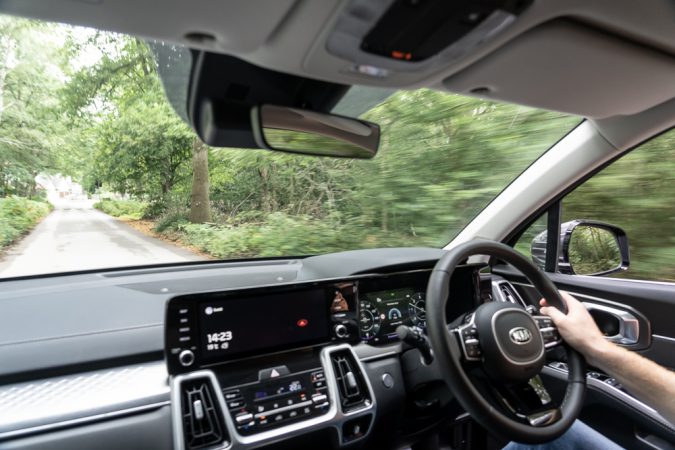 Therefore, navigating tight lanes or parking spaces is a breeze. There's a plethora of safety tech as well, ensuring that you'll always be made aware of what's around you. Naturally, we didn't expect any semblance of dynamism or athleticism out of its 2.2-litre diesel four-pot engine. It has a modest output of 199bhp and 440Nm of torque, but don't let those numbers fool you, it's more than sufficient to move you about from A to B.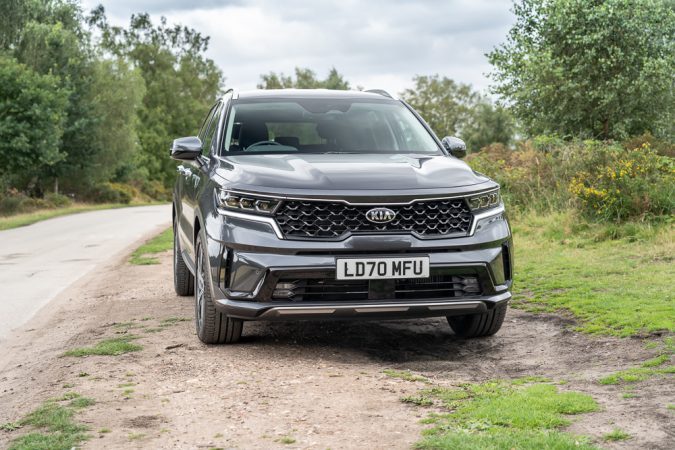 If you'd like to get somewhere in a hurry, then it'll happily do fast motorway speeds. Elsewhere, the Sorento continues to excel in its ease of use. It soaks up the bumps rather nicely, aided in part by its cushy suspension, but also owing to very high profile tyres. Around the bends, Kia's engineering of that suspension and chassis works wonders too.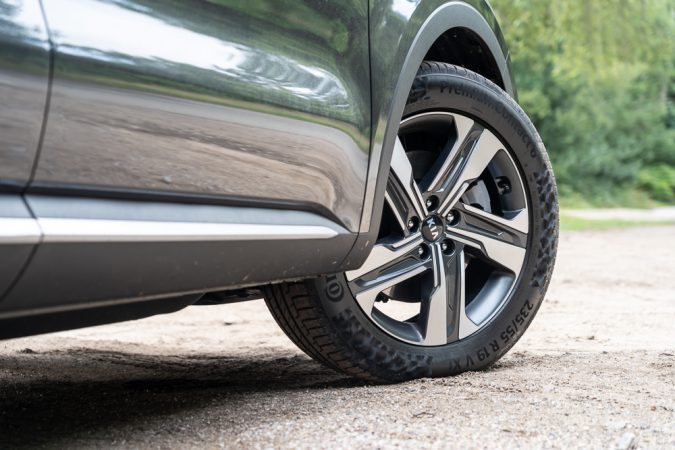 While the Sorento remains a big car, it never feels unwieldy to manage, even in tight corners. As a whole, it's a comfortable car to spend time in, which is a most prized commodity in this class of SUVs. Day-to-day, whether you're on the morning commute to work, and then back again to pick up the kids from school, the Sorento '3' won't tire you in the least. Hour after hour, it's wonderful.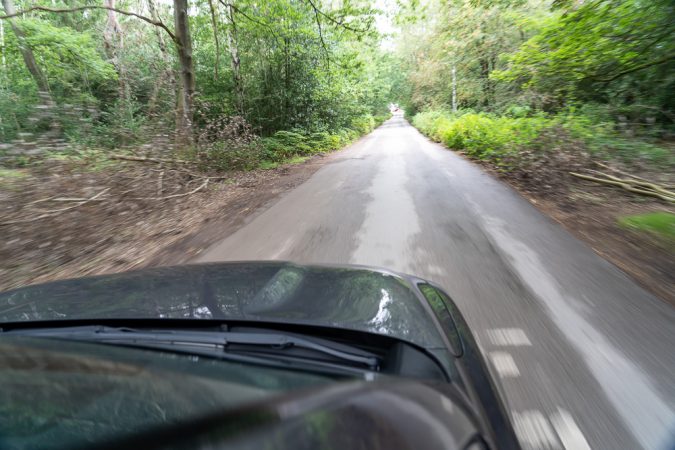 What Is It Like Inside?
Moving inside of the Sorento '3', an odd observation of the astute attention to detail that we appreciate is the key fob. While always an afterthought, the new Kia fob feels solid in the hand. It feels like you've just bought something worth at least twice the money. Anyway, we digress. Being a 7-seater, it's incredibly spacious from front to back, with ample room everywhere you look.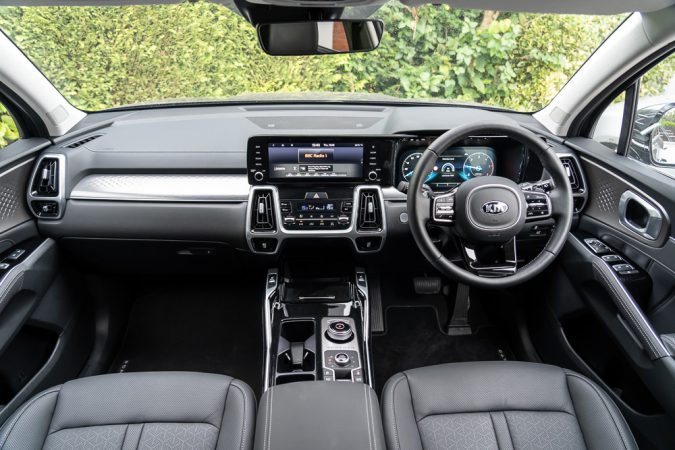 At the front, both the driver and passenger will spend a lot of time staring at two gigantic screens. On the driver's side, there's a digital instrument cluster. In the middle, you have a 10.25-inch screen for the infotainment system. Spec it right, and you could get voice controls, too. In any case, both work wonderfully, presenting information to you very clearly, and responsively.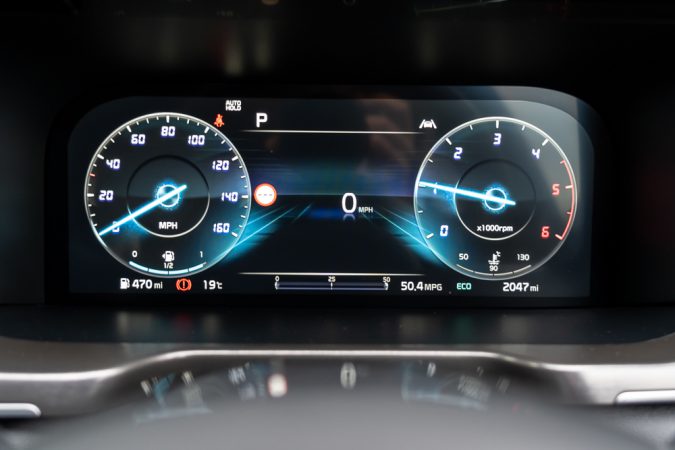 Depending on your drive modes – more on that later – the digital driver's display changes rapidly, as well. Along the front here, you could manage the climate control settings even for the passengers in the rear-most seats, which is quite handy. Overall, the interior of this new Sorento is very well-designed and is rather plush to ease the tension of those tiresome long commutes back and forth.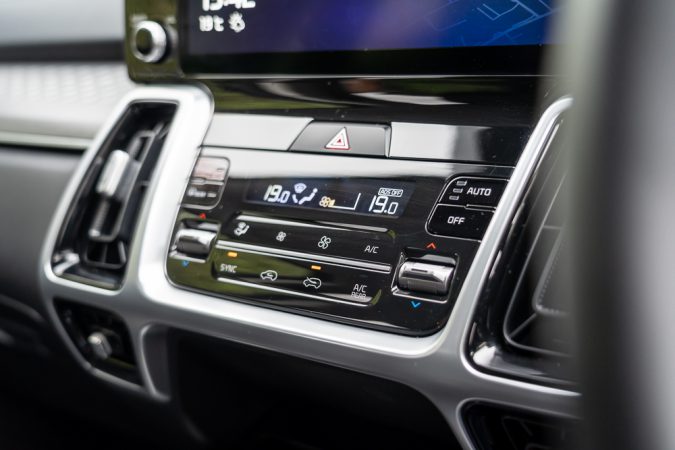 If we move back, the rear passenger space is great, going to the third tier it's good to see that Kia hasn't skimped on comfort for anyone in these flip-up seats. Back there, you still have an abundance of room all things considered and even USB ports. Should you need legroom, it's top-notch all-around the Sorento, making it a great runabout for the whole family. The rear-most seats could still comfortably fit some adults if you need to, but of course, you wouldn't choose to sit there.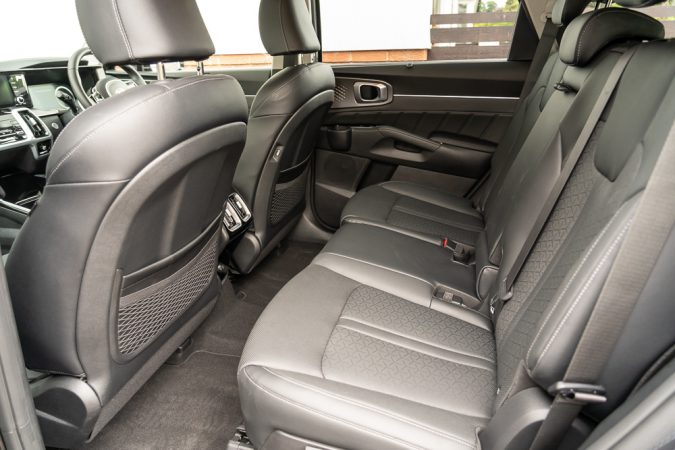 The Experience
One fascinating thing we've discovered driving this is that this is the first Sorento to have a terrain response control system. Akin to more hardcore off-roaders, there's a little dial to help manage the four-wheel-drive system. Combined with torque vectoring, it can adjust the Sorento for snowy, muddy, or sandy surfaces. In practice, it does help in putting the grip down no matter the condition.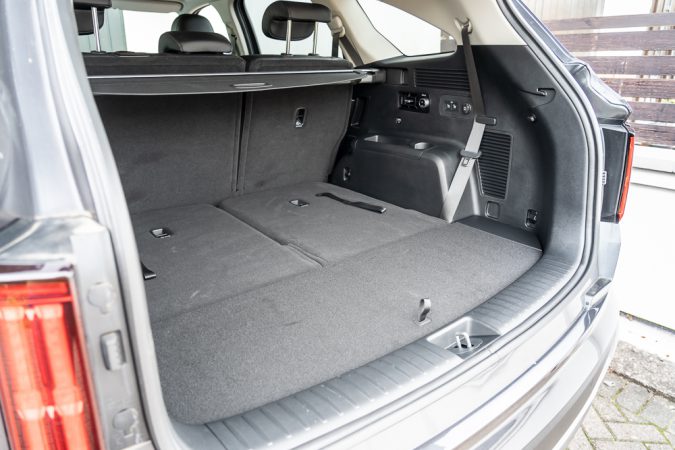 It may be biased more towards the front wheels, but the Sorento will work great as an all-season car come snow or rain. Sure, it remains to be a road-going SUV rather than an out-and-out 4×4, but it's nice to have that added breadth of capability. From that little knob, you could also switch between the various driving modes. A speciality for Kia is the 'Smart' drive mode.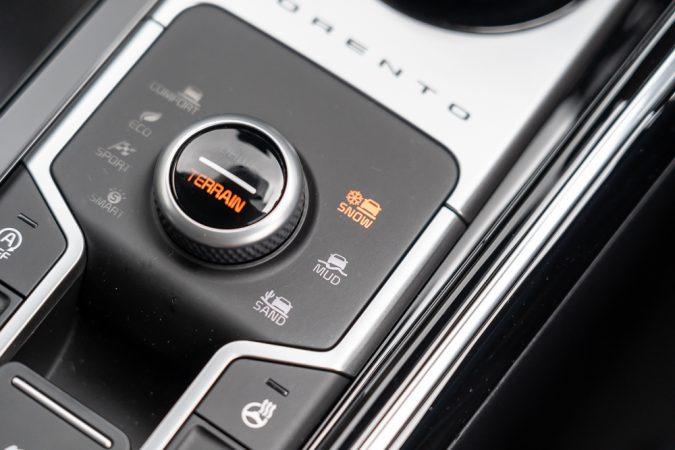 Here, it intelligently switches between performance, comfort, and efficiency as best as it can be based on your inputs. Given how we've been driving it, you could just keep it in 'Smart' and leave it there, by letting the Sorento's powertrain skilfully manage the power. Mechanically, the 8-speed DCT gearbox shifts smoothly to a T, picking just the right gears at every juncture.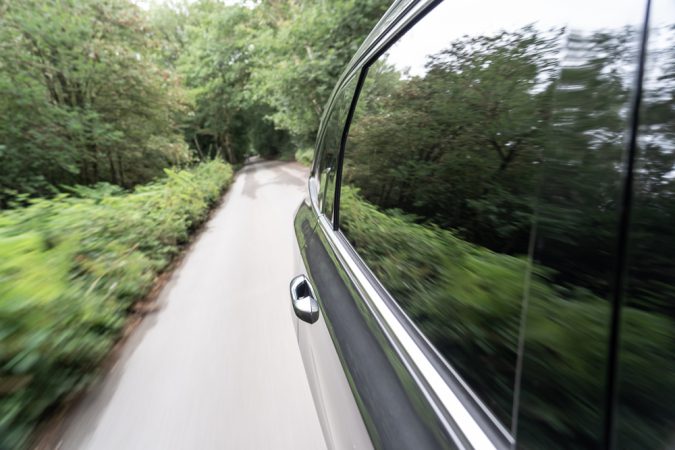 Helping you move the Sorento along effortlessly are the driver aids and safety systems aplenty. You have gadgets such as adaptive cruise, lane-keep assist, and rear cross-traffic alerts to guide you. Altogether, it makes the Sorento a truly relaxing car to drive. If that's not enough, then you might take comfort in the various safety alerts to keep you in check.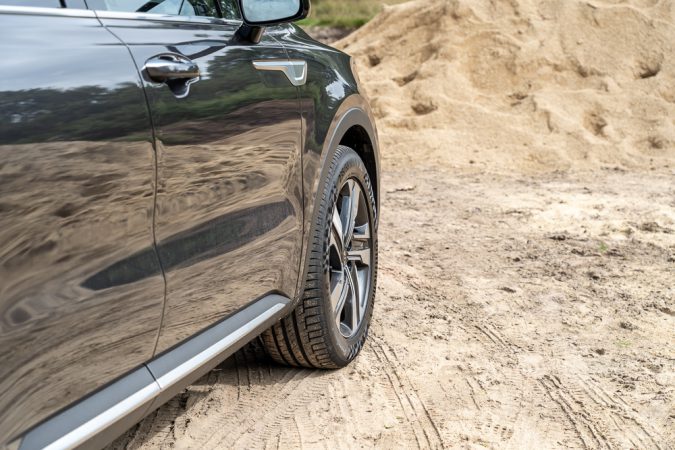 Kia Sorento '3' Cost
For the amount of car that you get, we think this Sorento in its mid-level '3' trim is great value for the money. As you see it here, our Sorento costs £41,520 on the road. That's not bad, given that you have all the luxuries you need, without going overboard with the options list. Although, it could get pretty pricey should you keep ticking away at the extras. As is, you'll have loads of stuff as standard.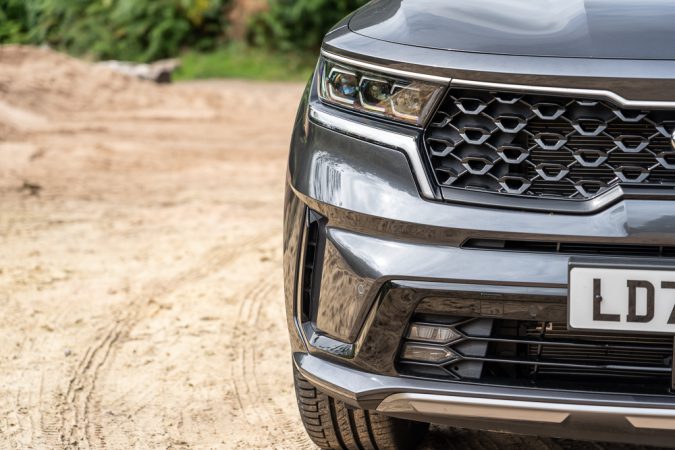 Speaking off, you'll have to decide for yourself if the upper '4' trim is worth its base price of £47,610. Still, we think the '3' is more than adequate for most folks out there. Besides, you're still liable to attain Kia's 7-year – or 100,000 miles – manufacturer's warranty. There are even additional warranty packages against perforation and for the paint too, which definitely helps for optimal peace of mind.
Verdict
Summarising the Sorento, we're awestruck by how much it can accomplish, and by how few compromises it has. It does everything you need out of an SUV, and then some. It has sufficient space to move the entire family, as well as shoving around the weekly shopping. Yet, it can still cushion its practicality underneath a sea of fine materials and a well-put-together cabin.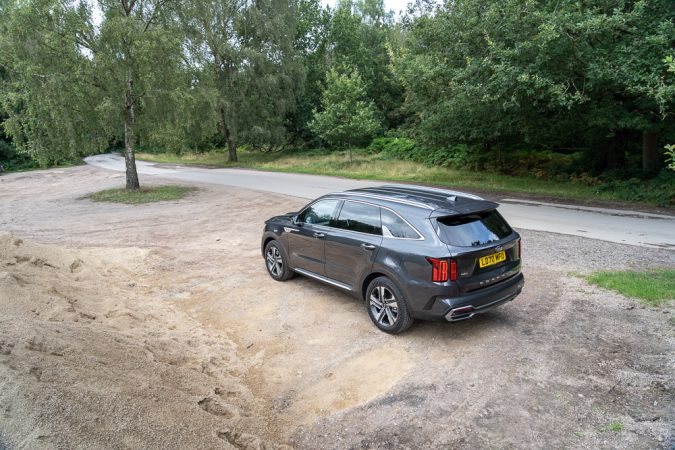 Comforting you is a sea of technology, with seamless interaction in-between. Either that's switching between your playlists on Spotify, or letting the driver aids and safety system build a safety net around you, the Sorento does it all. Driving it feels refined, quiet, and comfortable, letting you chew through the miles. It may not be fast in a straight line, but the Sorento maintains its on-the-road posture beautifully.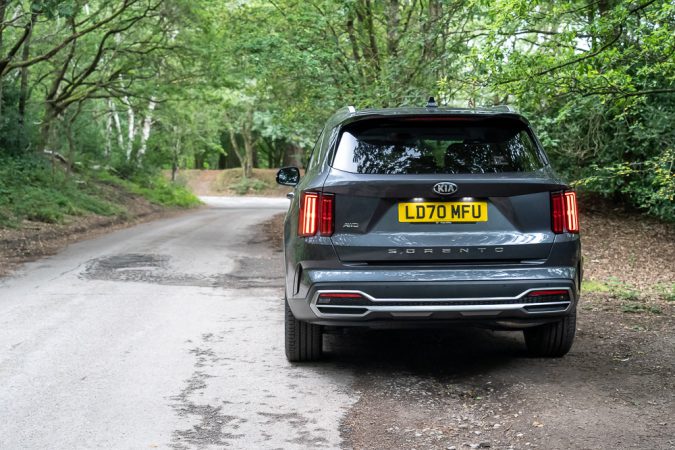 If you think the roads are getting a tad challenging, the terrain response system is a most welcomed addition compared to the outgoing Sorento. All-season driving in treacherous weather isn't an issue at all. Although, don't get too excited about taking it off-road. The only measure of criticism that we can level against the Sorento '3' is the badge, which might not be as sexy as some of its competitors.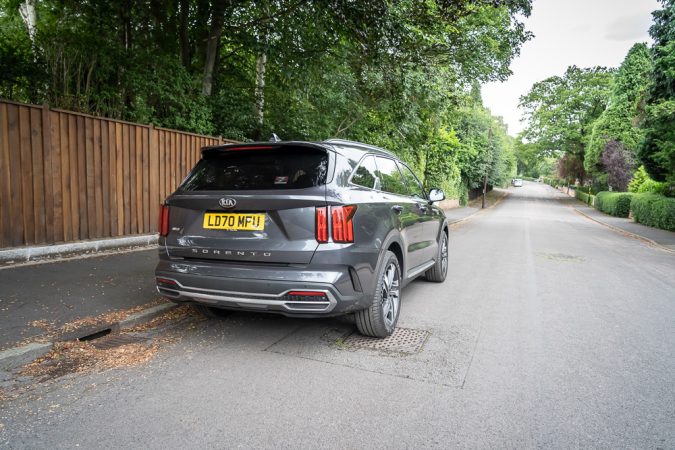 Nevertheless, why should it matter that it's not Germanic when the Sorento looks this good. On top of that, you're certainly buying plenty more techy gadgets, refinement, reliability, ease, and luxury for this price point than much of everything else on the market. If you need a do-it-all family SUV, then the Sorento in '3'trim  will be a fantastic pick.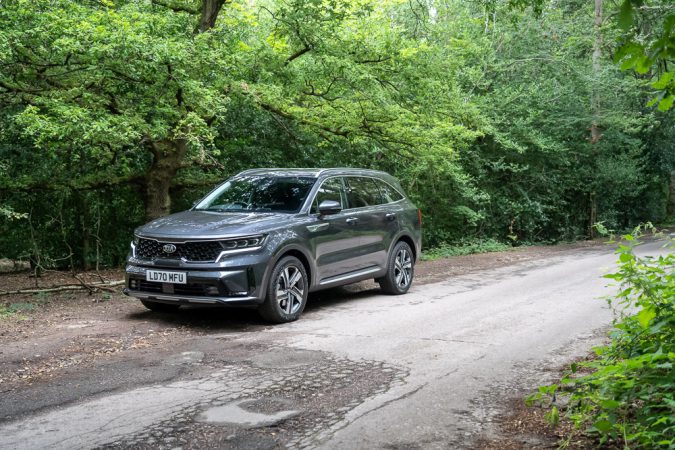 Specification
Kia Sorento '3' Specs

Price: £41,520
Engine: 2.2 CRDi Diesel
Power: 199bhp
Torque: 440Nm
Transmission: 8-Speed DCT
0-62mph: 9.1 seconds
Top speed: 127mph
Weight: 1,949kg
Economy combined: 42.2mpg
CO2: 176g/km