The Sportage nameplate and formula have been massively successful around the globe, including here in the UK and across Europe. Being such a high-volume seller for Kia, it's natural that at some point, it would get some of the trickle-down benefits of its larger, costlier siblings. Seeing how the world shifts towards electrification, hybridisation is the way forward for the Kia Sportage that we know and love.
From what we've experienced thus far, hybrids have often been a very good step-up over a standard, ICE variant of any model line-up. Hybrids offer lower emissions and better fuel economy. Yet, it could reward you with improved performance, a quieter and comfier ride, in addition to a more refined and easy-going driving and ownership experience. Would the same apply to Kia's all-new Sportage?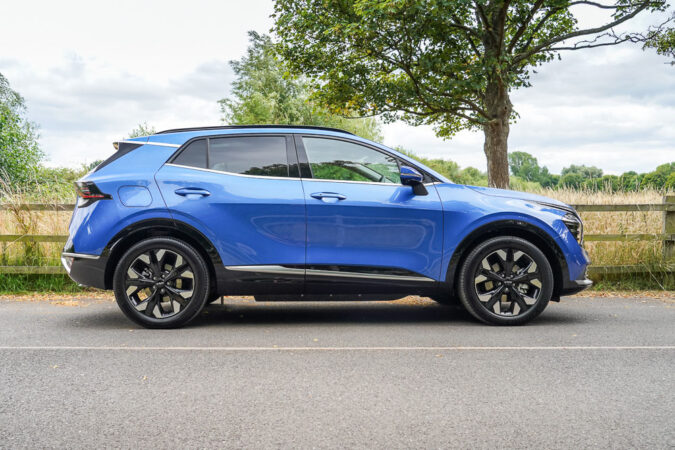 What Is The Kia Sportage 1.6 T-GDi '4' PHEV About?
For much of its history, Kia's Sportage was built to be a no-nonsense, utilitarian, practical, and go from A-to-B sort of runabout. Therefore, there was never that much emphasis put on refinement or pizzazz. This all-new Sportage, however, still does all the Sportage-ness right, but also adds a bit of flair to it. The Sportage now carries a bold, sharp, modern, aggressive, and futuristic design ethos.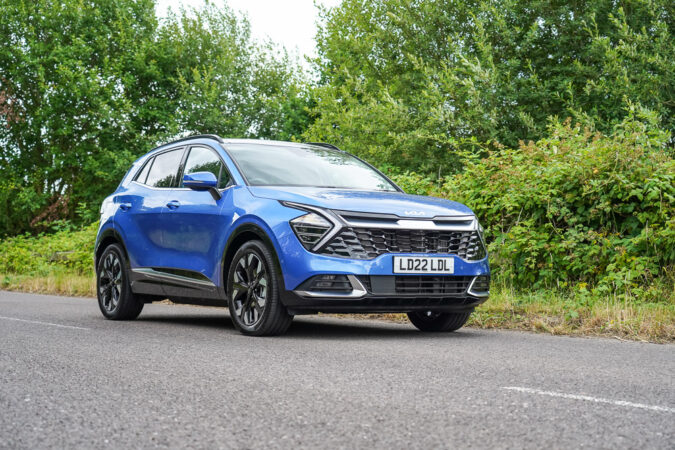 It echoes every other newly-unveiled Kia as of late. This shift is emblematic of how far Kia has come, evolving from the good old days when folks only bought a Kia because they were affordable. Now, Kia is considered a highly desirable brand, often punching far above its weight. We've seen a similar aesthetic once before on the Kia EV6, and it's just as eye-catching and attractive here, on the Sportage.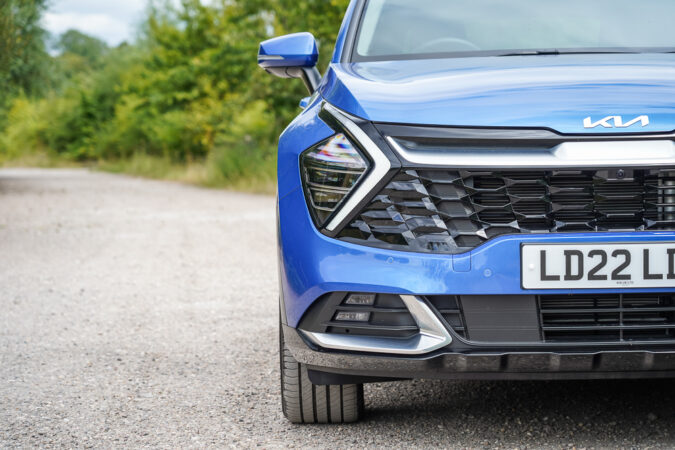 What's also noteworthy in this Sportage is that it rides on a brand-new architecture, Kia's N3. Hence, it's made with European proportions in mind, making this longer, wider, and taller than the outgoing Sportage. Beyond that, Kia's new platform allows them to fit an equally innovative and revolutionary PHEV powertrain. It's just one of many that you can opt for with the Sportage – ICE and MHEV included.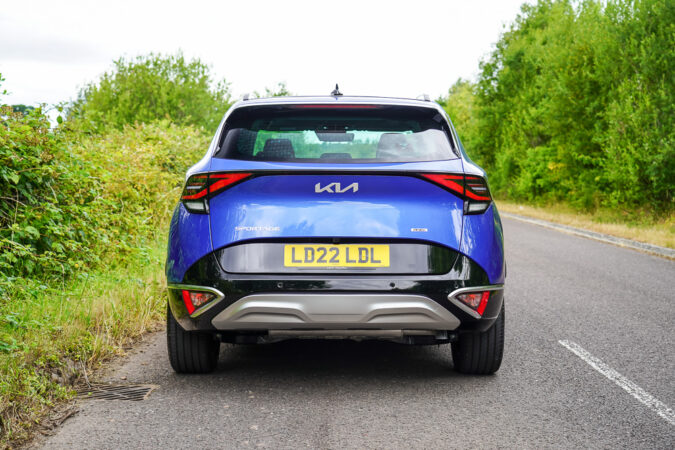 How Does It Drive?
Being a plug-in hybrid, there's an added versatility to driving this Sportage 1.6 PHEV compared to its MHEV siblings. You could refill the fuel tank in a pinch when you're going the distance. Or, if you're simply commuting a relatively short distance back and forth from home, you could have the battery topped up regularly. Thus, finding yourself barely ever needing to visit the fuel pumps at all.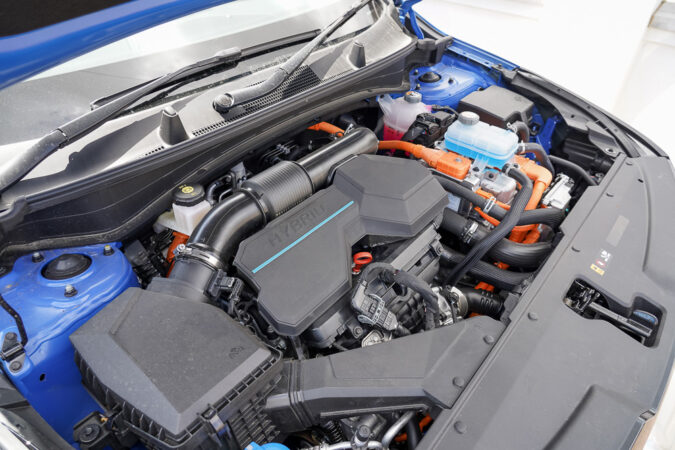 As with a lot of new-generation PHEVs coming out lately, the Sportage here can be driven purely on electric power alone. Granted, it's not massive, with Kia estimating an all-EV range of 43 miles. In the real world, it'll naturally vary by quite a bit depending on the weather, your driving style, or how many accessories and in-car electronics you're using. So, our results came just a tiny bit short.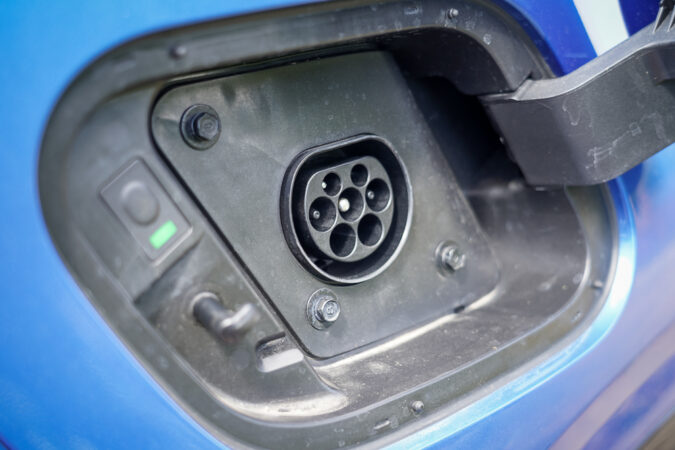 Specifically, in our experience, we managed to eke out around 30-35 miles from the battery before the engine had to kick in. Although, this is still rather decent, and should be enough for most commutes. When you combine it with the re-engineered 1.6-litre T-GDi petrol engine, the Sportage can yield an impressive 256.8mpg. Or technically, 252mpg by WLTP standards, but still pretty good overall.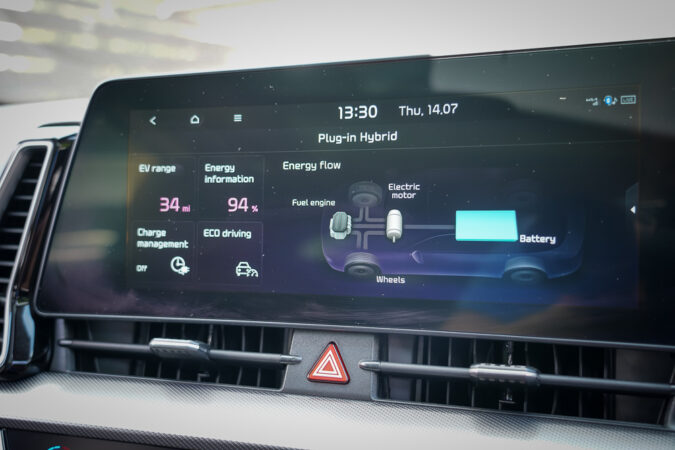 It's not a large battery, sized at around 13.8kWh. Therefore, re-charging it won't take as long as an EV. Plugging it straight into the mains with a basic 3-pin household plug would re-charge the Sportage PHEV from 10% to full in right about 5.5 hours. If you've opted to install a dedicated wall charging unit, then you should be able to cut that down to under 2 hours. Or, around 1 hour and 45 minutes, at a charging rate of 7.2kW.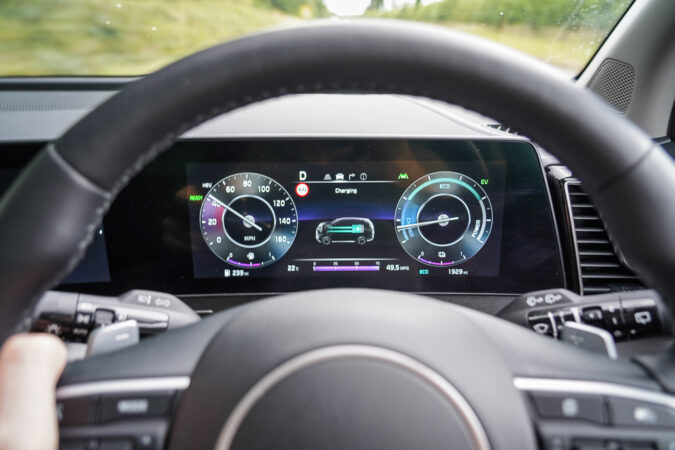 One other crucial factor that might impact the Kia Sportage's range and driving experience is the numerous driving modes that you can choose from. With the new Sportage PHEV, they're all fitted with an electronic all-wheel drive system by default. As such, you get bespoke terrain management settings with the Sportage PHEV, such as calibrating the AWD for snowy, sandy, or muddy roads.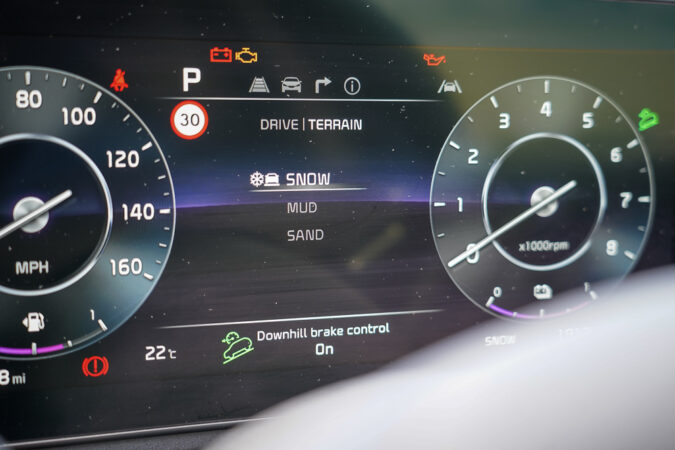 Albeit, I doubt that most Sportage owners would ever touch it. Still, it's good to know that it exists, whenever you need it, just in case. What most would-be owners will care about though, is a button found on the centre console marked, 'EV/HEV'. This is when you'd choose to drive it purely as an EV (until the batteries start running low). Or, have the Sportage be driven around as a hybrid.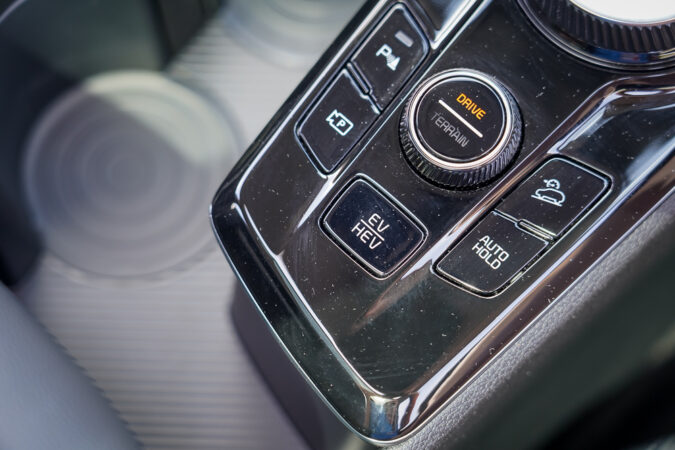 As for our first impressions when getting behind the wheel, upgrading the Sportage to a PHEV does improve the core experience. For day-to-day driving, for example, the ability the drive the Sportage like an EV elevates it massively. In this scenario, it's quiet, calm, serene, and smooth to drive. Thus, without hearing any revs from the 1.6-litre engine, the singular electric motor takes charge.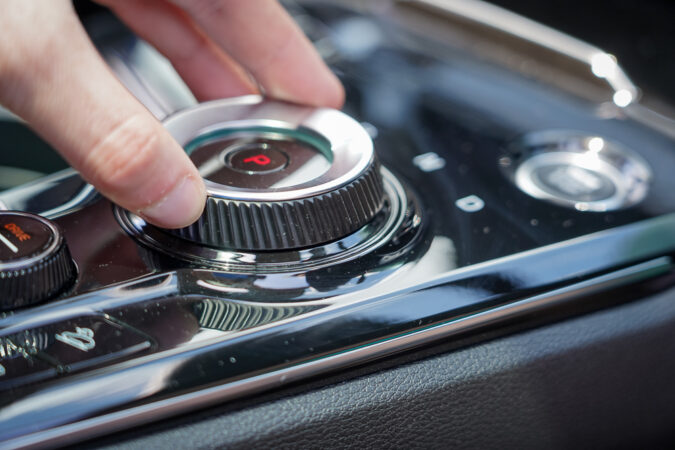 Even as the Sportage's hybrid unit was switching around between that ICE and electric drive in the background, this transition is always done very subtly and smoothly. So much so, that I've yet to notice them kicking in and switching over as jarringly or as distinctly as in some other PHEVs. The hybrid system is rather clever, too. At times, the ICE would otherwise be used to drive the wheels.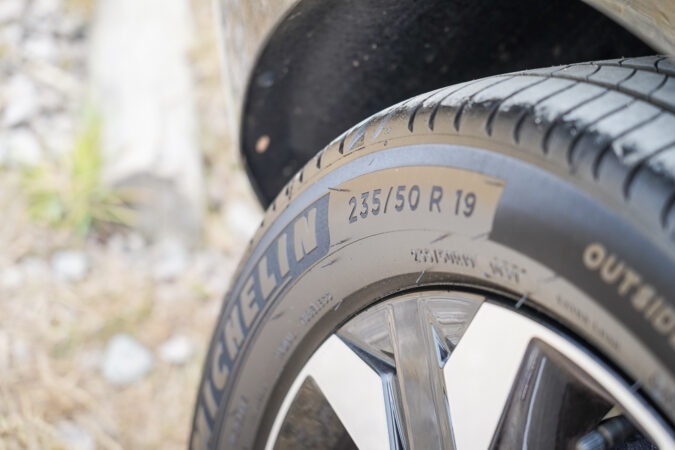 While on other occasions, some power is being drawn to charge up the battery pack. If you decide to drive the new Sportage at its limit, it's decently fast enough. Between the engine and electric motor, the powertrain outputs a modest 261bhp and 350Nm of torque. Still, regardless of how fast you're going, the Sportage is very comfortable to ride in, and shifts seamlessly with its 6-speed auto.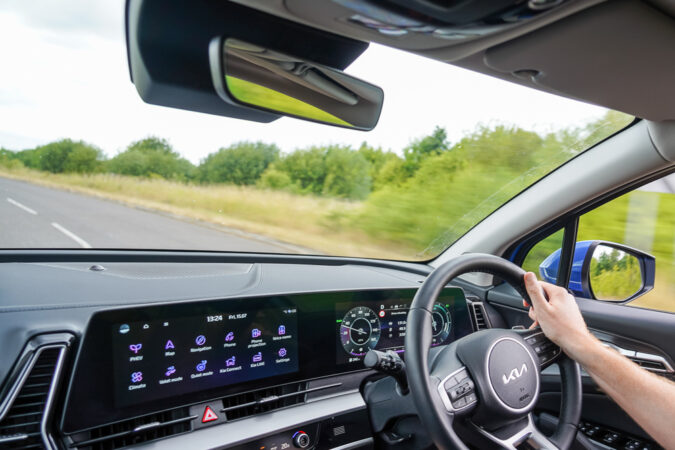 In short, it's a supremely easy and pleasurable thing to drive. Moreover, being a relatively compact crossover SUV, manoeuvring the Sportage is also fairly straightforward. This is aided further by the minimal obtrusions in its glasshouse. As a result, this makes it pretty easy to view what's around or near you. Therefore, parking the new Sportage and navigating around town is a breeze.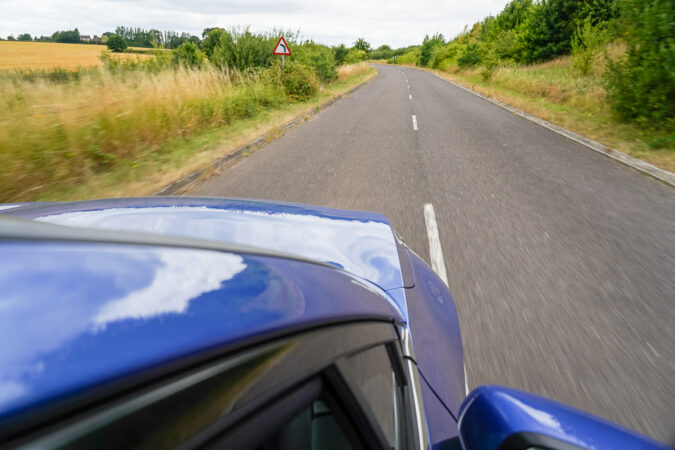 What Is It Like Inside?
As with the older Sportage, practicality and functionality are its guiding principles. Despite the extra hybrid bits and pieces like the battery and motor, it's nice to see that it's still the case here. The boot space is cavernous, with some underfloor storage for your charging cables etc. Rear head- and leg-room are also very spacious, even for taller adults like me.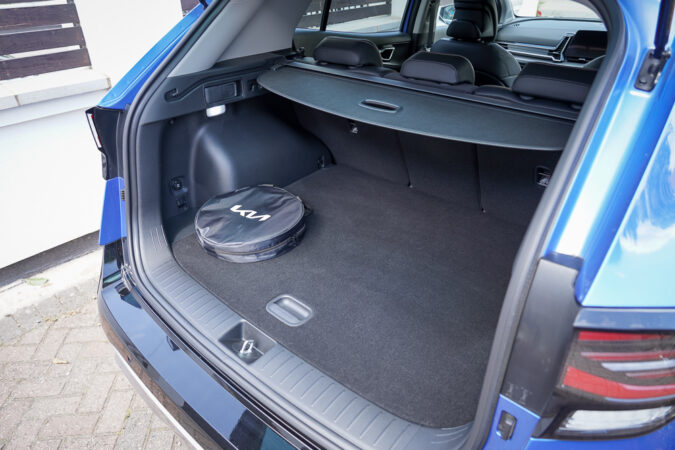 Kia's neat use of space and smart interior design extends to the inclusion of a couple of tablet or phone holders on the back of the headrests. That's just in case your kids in the back are getting a tad restless. Alongside that, there are enough USB charging ports to keep their handy gadgets going. Aside from that, the new Sportage highlights a revamped and redesigned climate control stack.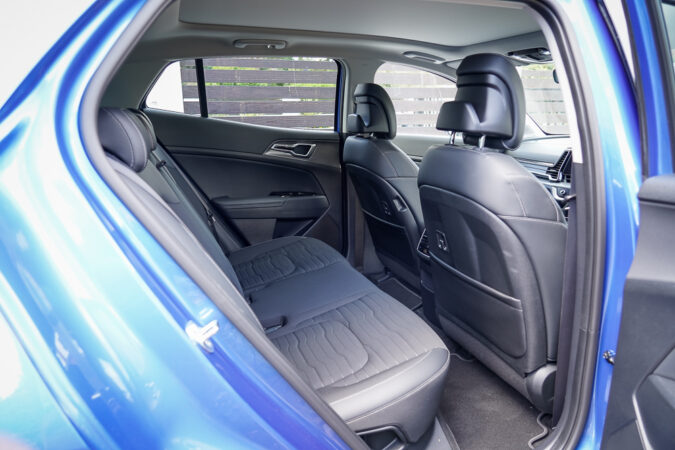 This is also rather evolutionary for Kia as a whole. Gone are the physical buttons, but where it lacks a solid click for every press, the use of a touchscreen does compile numerous functions in one. Usually, you'll interact with it to control your cabin climate control. Once you're done, you could also swap over to a screen to show shortcut menus to vital apps or features on the also-new infotainment system.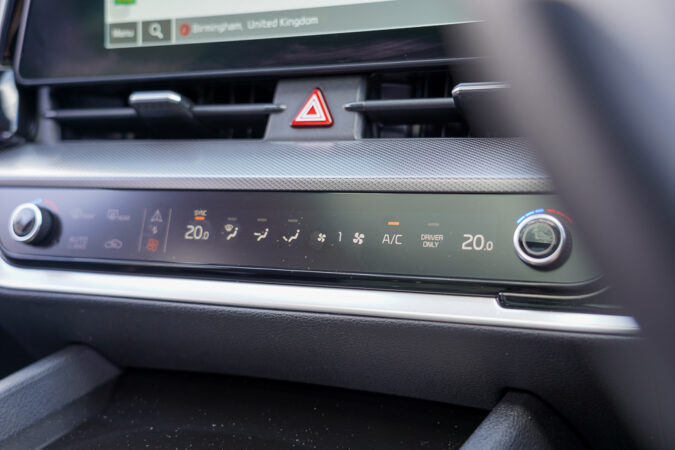 For instance, being able to quickly open up your satnav, radio pre-sets, extra climate control options, and more. Continuing on with the Sportage's tech-y theme, the driver's and passenger's screens have now been conjoined. Greeting you are twin 12.3-inch displays, showing off all the slick, fancy graphics that you might expect. As with older Kia models, this system is just as easy to use, thankfully.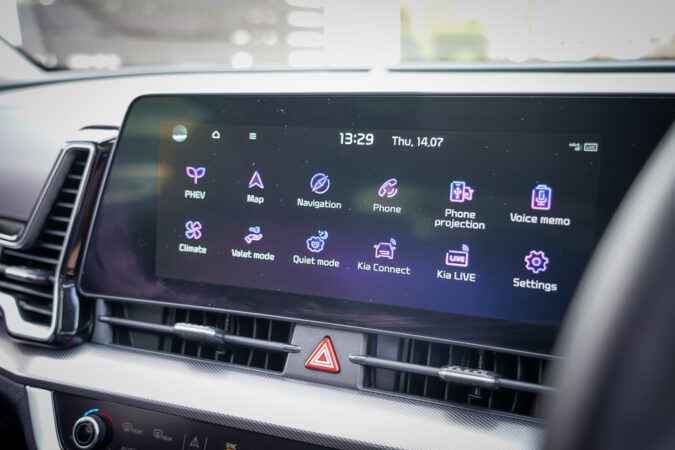 Carrying over from its predecessors, the new Kia Sportage is a great place to spend time in. Most of what you'll be touching and interacting with feels and handles like a quality item. It's a far cry from Kia's vehicles from not too long ago, with their plasticky cabins and basic interior trim. Now though, this interior is definitely among the best in its class, and that's even before we discuss safety.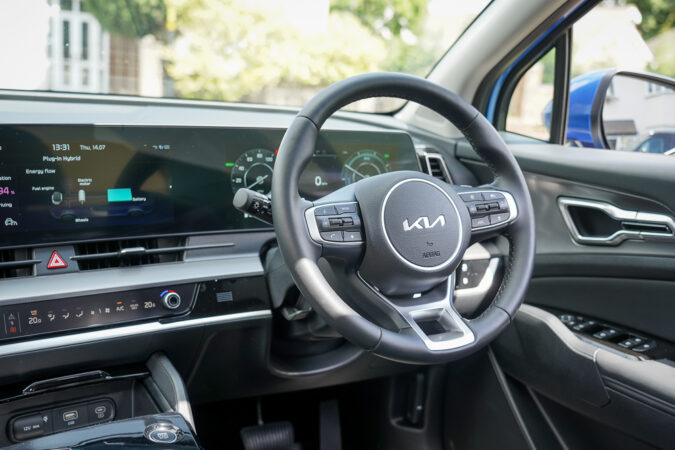 The Experience
Having mentioned that, one key focal point of this new Sportage is the plethora of driver aids and safety systems. There's a parking assist feature to let the Sportage (mostly) park itself. This feature is also accessible from the key fob, too. If you're, for example, struggling to get in and out of your car in a tight parking space, you could use the key fob to move your car forwards and back.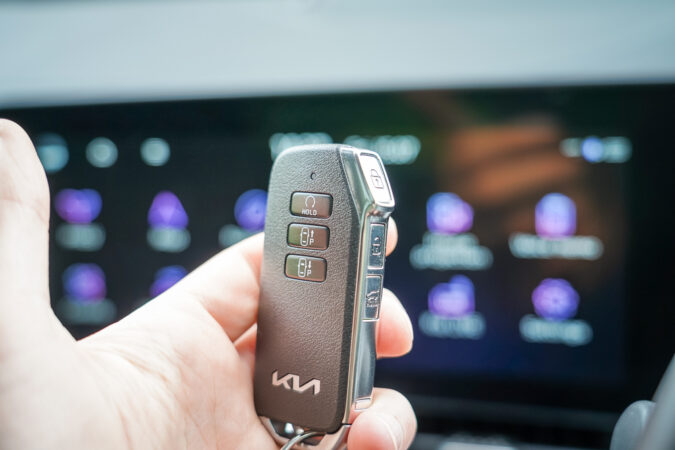 That's been around for a little while now, but we've rarely seen it on more affordable cars like the Kia Sportage. Then, there's the usual stuff which actively tries to keep you safe while on the move, on top of making the driving just a bit more effortless. Of course, we're talking about blind-spot monitoring, lane-keep assist, adaptive cruise control, as well as traffic sign recognition, among many others.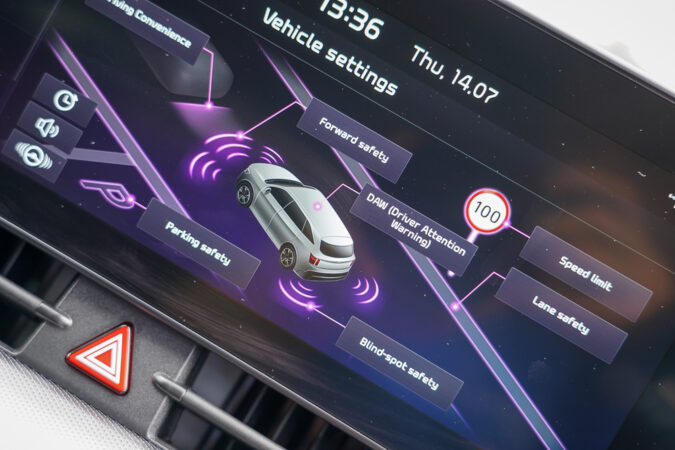 Additionally, you'll then find its driver attention warning system. In other words, there are a in-car cameras that track your eye movements, which will alert you if you're drowsy or aren't paying attention to the road ahead. Another welcomed inclusion in this new Sportage is a very high-res 360-degree camera. In a lot of times, the Sportage beats out even pricier cars with similar tech.
Kia Sportage 1.6 T-GDi '4' PHEV Cost
In this mid-upper-tier '4' trim you see here, the Sportage PHEV is actually quite well-equipped for the money. With the '4' trim, you're paying between £42,550 to £43,200, depending on whether you want the Standard or Premium sub-trim. There's also the 'GT-Line' entry-level trim for the PHEV variant of Kia's new Sportage. This one starts off at £39,150, so there really isn't a major step-up in price.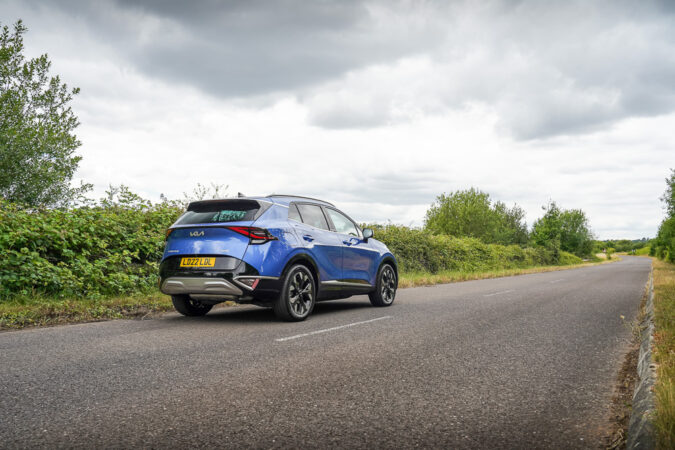 It does come with an extensive and lengthy 7-year warranty, which is a huge value add-on to account for, too. You'd even get a free 7-year subscription to the Kia Connect service for all models. With that added connectivity in mind, you can easily hook up your Sportage to your phone. Just a few taps will give you details like whether your doors are locked, or remind you of where you parked your car.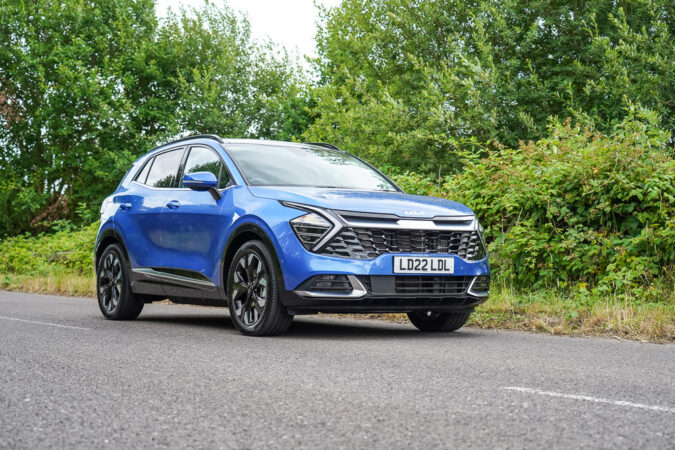 Verdict
In short, how can we summarise the new Kia Sportage? Well, it's an easy car to live with… Full stop. Getting inside and out, loading stuff in the back, and driving off without making a noise. It's these simple things that we often take for granted with a car, but it's one that the Sportage excels in. With the PHEV powertrain, it's even better, elevating its driving characteristics to another level.
You could more than readily drive this as an EV most of the time, thus leveraging its benefits such as zero-emissions driving and a whisper-quiet ride. The new Kia Sportage, overall, is great value for the money and offers an abundance in return. In general, living with this new Kia Sportage is always a pleasurable and enjoyable moment. It does make me think that you really don't need any more car than this.

Specification
Kia Sportage 1.6 T-GDi '4' PHEV Specs

Price: £42,550
Engine: 1.6-litre T-GDi with PHEV
Power: 261bhp
Torque: 350Nm
Transmission: 6-speed automatic
0-60mph: 7.9 seconds
Top speed: 119mph
Weight: 1,905kg
Economy combined: 252mpg
CO2: 25g/km