2019 Mazda CX-30 GT Sport Tech Review
If you have ever felt that you need more space than a Mazda CX-3 provides and the Mazda CX-5 feels too big on the road for you, then the CX-30 is just what the doctor ordered. I got to check out the 2019 Mazda CX-30 GT Sport Tech. Is this car a worthwhile addition to Mazda's line-up? Let us find out…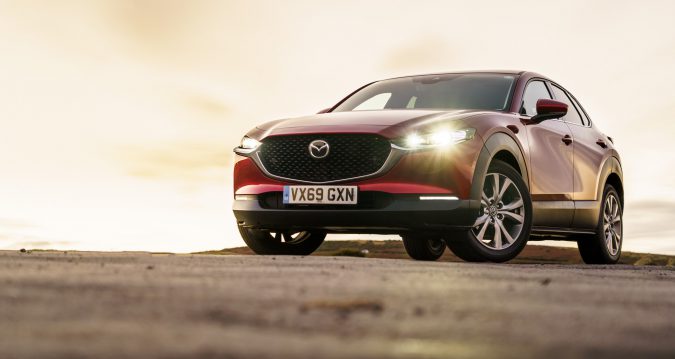 What is the 2019 Mazda CX-30 GT Sport Tech about?
The CX-30 is the latest model in Mazda's impressive line-up of SUVs, that currently consists of the CX-3 and the CX-5 in the UK. Whether another addition to the range was needed is the question, but Mazda claims the CX-30 is different enough to stand out and there is a demand for such an SUV. Looking at the market, they may be right. The demand for the right sized SUVs is high and it is understandable why people would still want the general design factor of an SUV in a smaller package, especially for city roads. They have plenty of road presence and can transport five people in comfort, without being as cumbersome as a full-size SUV.
All of these qualities are amplified by the Mazda CX-30. Mazda has followed a design philosophy of 'Charge and Release'. In practice, this means that the style of the CX-30 isn't very busy and uses subtle curves and contours to create bodywork that is not too flashy but remains elegant and eye-catching.
These stylish elements create a playful combination of light and shade as you drive along. The wheel arches could have been designed a bit better as they do look a bit gaudy from certain angles, but overall, it's a great-looking SUV.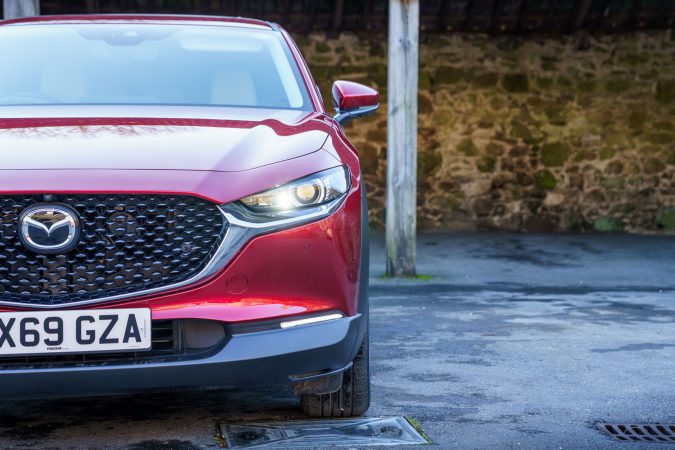 The looks aren't the biggest talking point of the Mazda CX-30 GT Sport Tech, though. It is the engine that is the USP of this car. The CX-30 is powered by a 2.0-litre Skyactiv-X engine which is a unique piece of technology.
Typical petrol engines are getting close to their limits of efficiency and that is why the automotive world has been moving towards other engine technologies such as hybrid or fully electric engines. If, however, you are partial to the classic internal combustion engine but still want greater efficiency, then the Skyactiv-X engine might be the answer.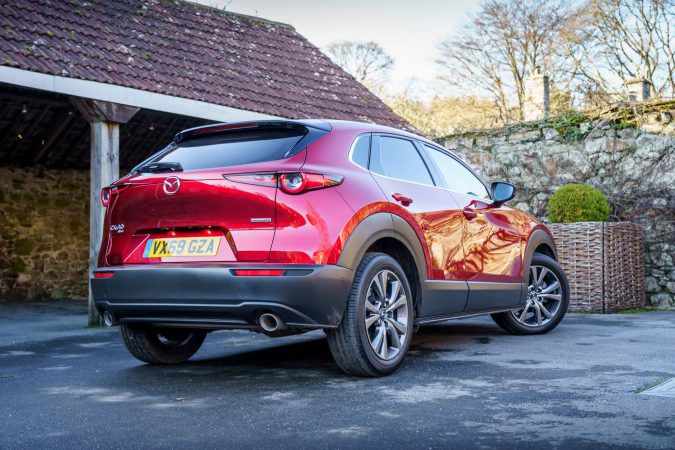 Without getting too technical, this engine has a much higher compression ratio, similar to a diesel engine but still uses spark plug technology to initiate combustion. This leads to a more efficient engine without using a much more complicated approach. What this translates to in real life, is a car that can produce 180 PS of power at 6,000 RPM and combined fuel economy figures of 43.5 mpg, while keeping the CO2 figures at 111 g/km.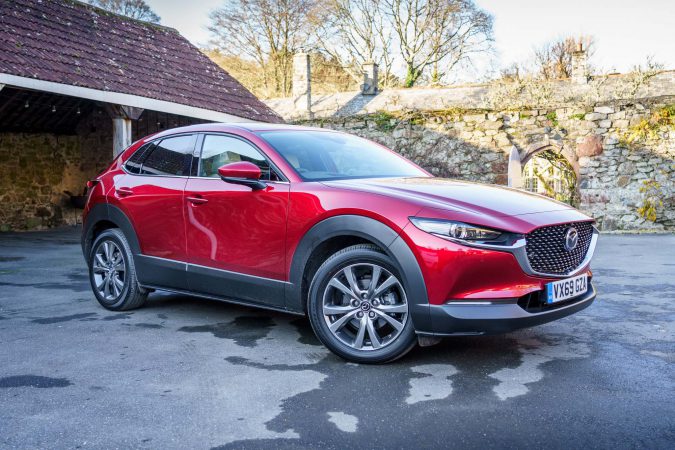 How does it drive?
The Spark-Controlled Compression Ignition of the Skyactiv-X engine is an amazing technology as it offers a bit more grunt down low, similar to a diesel with the pull of a petrol engine at higher revs. This translates to a very unique feeling from behind the wheel. The engine just keeps chugging through the rev range. You have to remind yourself that this model doesn't use a turbo engine like many competitors and the performance and economy is great, for a naturally-aspirated car.
Then there is the 6-speed manual gearbox. It is one of the best gearboxes in this segment and that results in a vehicle that you will simply love to drive. It is exactly what you expect from a Mazda.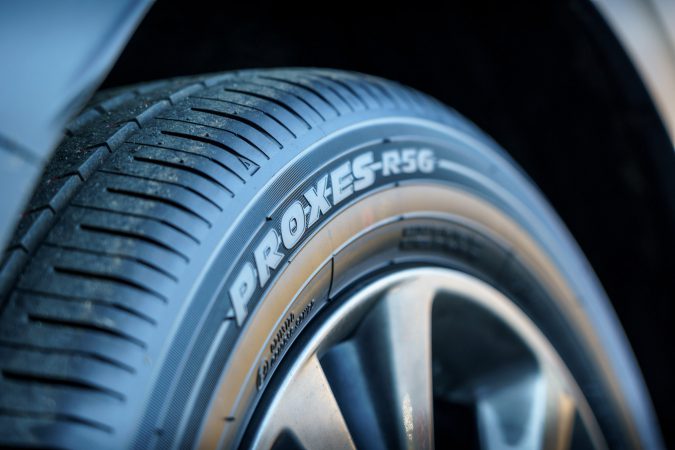 The all-wheel-drive system works really well and provides excellent grip on different road surfaces. It is also quite nimble for a car of its size, with the steering and braking working well with each other, making the new Mazda CX-30 a fun car to drive. The Sport Tech does have slightly stiffer suspension but even then, the ride is pretty supple and comfortable.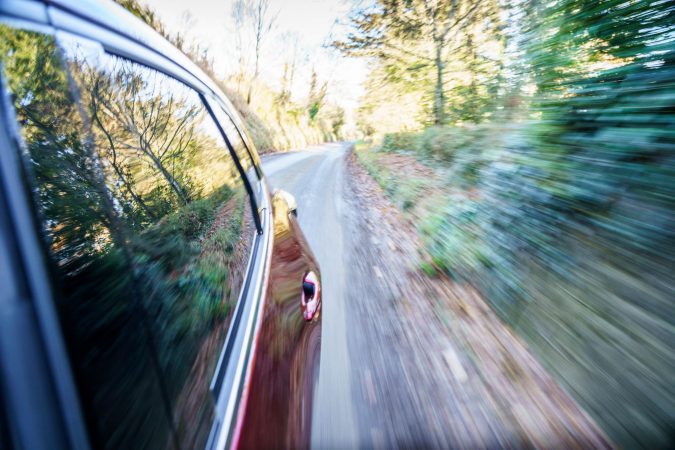 What is it like inside?
The philosophy of being as efficient as possible is visible on the inside as well. There are no complicated controls or dials to contend with. The driver's instruments have analogue needles and digital screens behind them, making for a great hybrid set-up that won't scare any casual buyers away.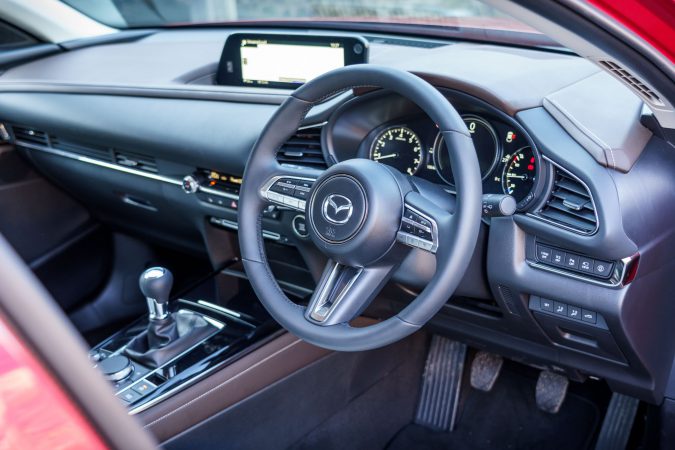 The layout is very similar to the Mazda-3, which is a great thing. The dashboard is kept simple too and the infotainment system is very easy to use. The sat nav that is positioned on the dashboard employs an unusually wide landscape mode but works well nonetheless.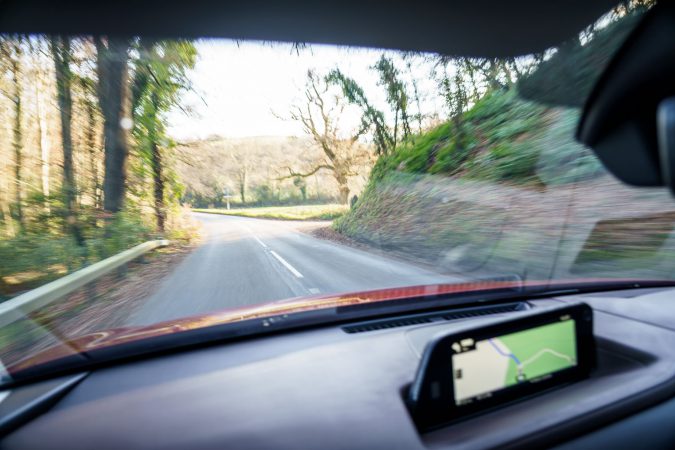 There are many reasons why recent Mazda interiors have been loved by their customers and journalists alike. The inside of the 2019 Mazda CX-30 GT Sport Tech perfectly illustrates why.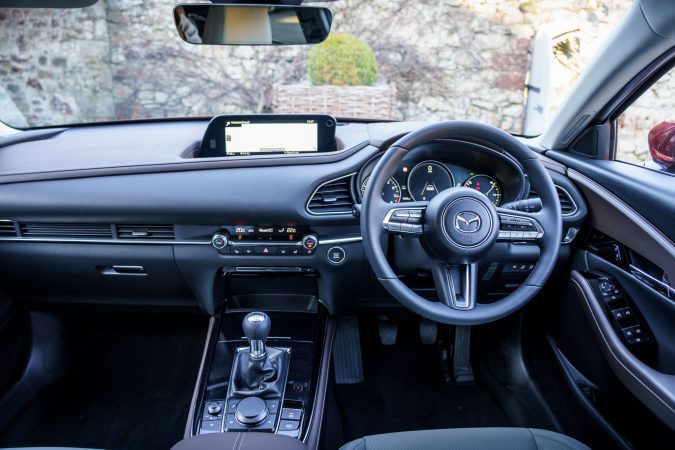 The seats are great and you can adjust everything perfectly to get the driving position just right. The materials used are of good quality with enough room to accommodate five people comfortably, even on long journeys. It includes all the standard driver-assist and safety features you would need and storage space is also generous for a car of its size. The boot is notably larger than the CX-3 if you are looking for more space.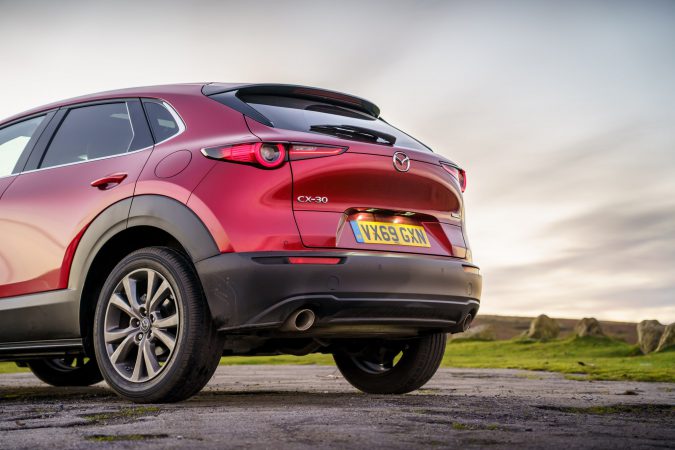 The Experience
I have always had a soft spot for Mazdas. They are great at bringing a smile to your face and the new CX-30 is no different. While many new engines just have superficial improvements, the Skyactiv actually offers a unique experience that is enjoyable, without costing an arm and a leg. It is a great car to drive, economical and very practical.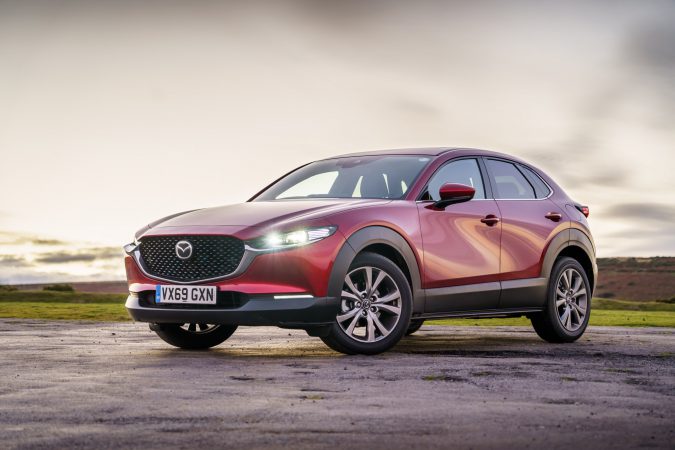 Mazda CX-30 GT Sport Tech Cost
The 2019 Mazda CX-30 GT Sport Tech that I tested costs £32,985 or £487.73 per month, which gives you a lot of car for your money for sure.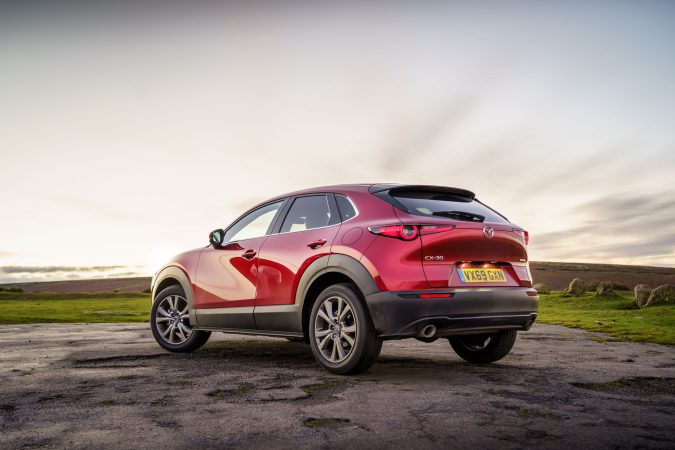 Verdict
The Mazda CX-30 GT Sport Tech offers the driveability of a hatchback and the practicality of an SUV, in an elegant and classy package. As far as crossovers go, this model is a safe bet that does not overdo the styling or equipment but provides a well-rounded package at a great price. It gets my seal of approval!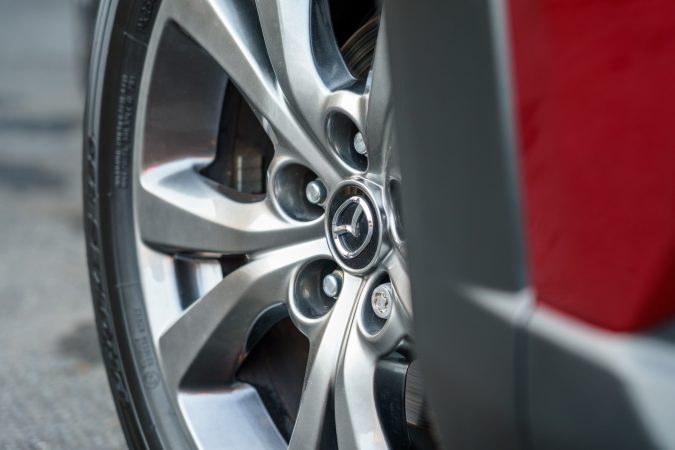 Specification
Mazda CX-30 GT Sport Tech Specs

Price: £32,985
Engine: 2.0 Skyactiv-X
Power: 180 PS
Torque: 224 Nm
Transmission: 6-Speed manual
0-62mph: 8.5 seconds
Top speed: 127 mph
Weight: 1,368 kg
Economy combined:  43.5 mpg
CO2: 111 g/km