Electric cars have started making the transition from being a niche part of the automobile industry to the mainstream and cars like the Mercedes EQC are a testament to that. Electric SUVs have been particularly gaining traction and I got to drive Mercedes' first offering in this segment and here is an account of how that went.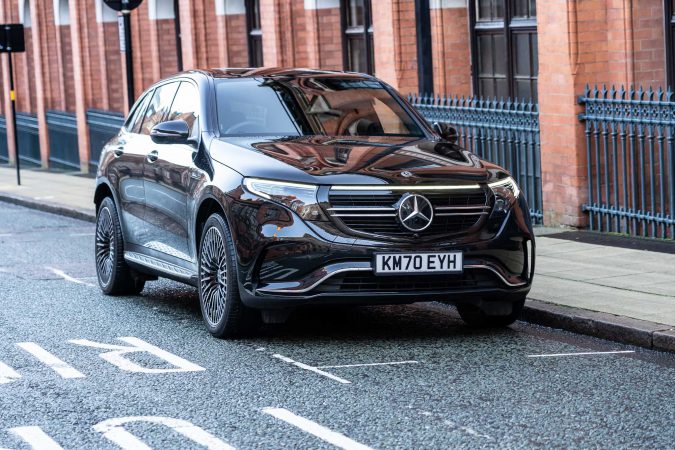 What is the Mercedes EQC AMG Line Premium Plus about?
The EQC is a mid-sized all-electric SUV that tries to offer a practical option for five people and their luggage to travel in luxury while being kind on the environment. While such a thing would have been rare in the auto industry not that long ago, it has already become a pretty competitive segment and many of Mercedes' rivals already offer cars with a similar feature-set. So, does the EQC offer anything different?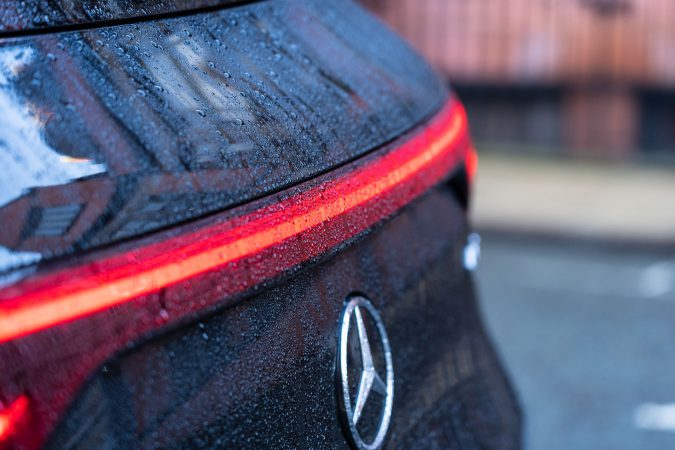 Its a yes and a no. It isn't exactly a brand new car and it borrows a lot of elements from the Mercedes GLC especially when it comes to the way it looks. As such, you can expect plenty of Mercedes sensibility. This car offers loads of road presence without being flashy. It is almost elegant but in typical Mercedes's understated fashion. SUVs of this ilk are getting difficult to distinguish from one brand to another but the EQC has something about it that screams that it is a Mercedes.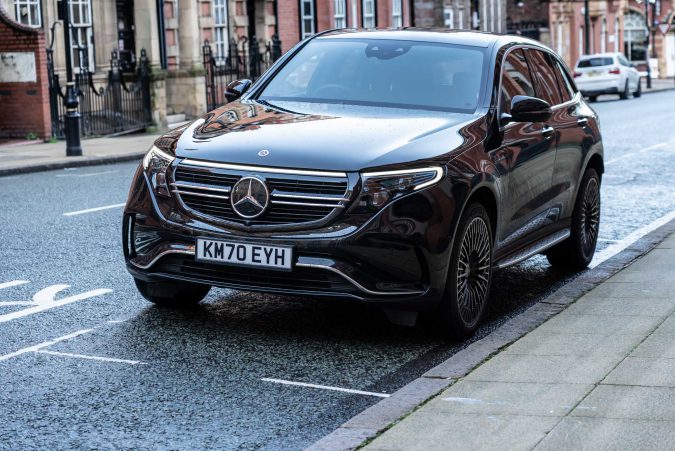 From the front, this car looks very classy. The unmistakeable Mercedes grille design gives it a nice sense of proportion while the headlights and the rest of the front come together beautifully. Nothing looks out of place which is a good thing as that is one area many SUV-makers falter in.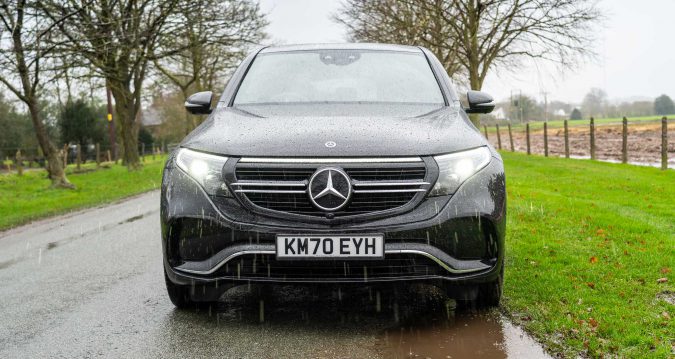 From the sides, this car looks quite simple and almost bland. The curves and accents are kept to a minimum and that keeps the car from being visually distracting. The rear of the car is where I felt Mercedes really set this car apart from what is slowly becoming a crowded market segment. It is again very classy without trying too hard. Overall, this car looks premium without being flashy. It might be a bit too mundane-looking for some. All the different elements do come together well and it looks purposeful and powerful like it means business but in a nondescript way.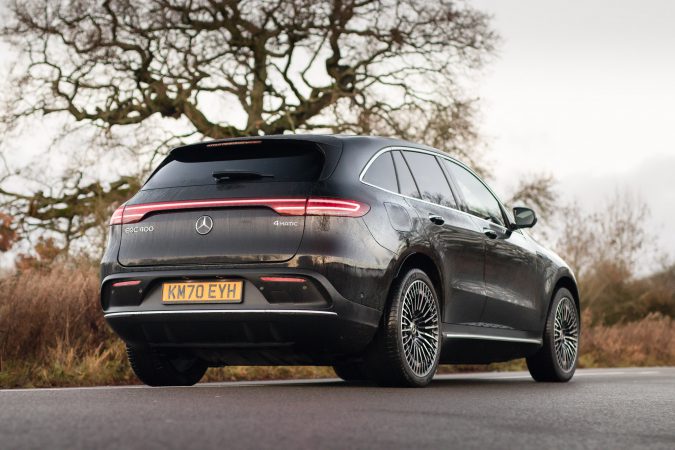 Under the bonnet is where the EQC appears like a brand new car for obvious reasons. This is the first fully electric SUV from Mercedes to hit UK shores. The batteries are located on the floor of the car and they boast a capacity of 80kWh. The asynchronous motor powering this car can generate 408 hp of power and 760 Nm of torque. This with the aid of the single-speed automatic gearbox can propel the Mercedes EQC AMG Line Premium Plus from a standstill to 62mph in just 5.1 seconds which is impressive for a vehicle pushing two and a half tons. The EQC, however, tops out at a rather modest 112 mph. The claimed range is of 259 miles on a single charge. Real-life numbers will be closer to 200 miles which is still more than adequate for most use-case scenarios and something that was not possible in a real luxury electric SUV until now.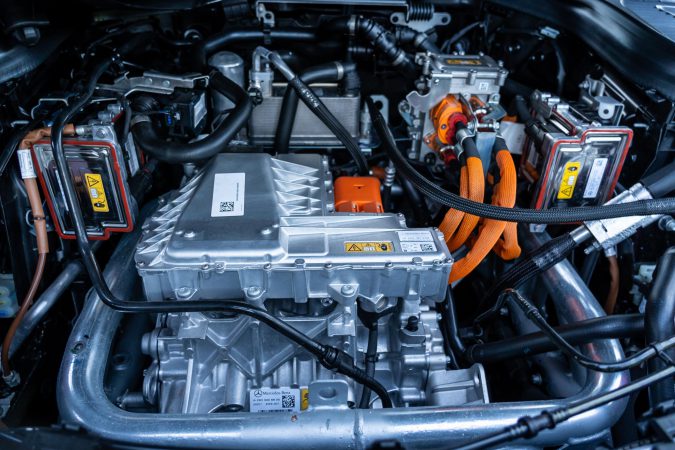 How does it drive?
This is where I feel the EQC really shines against the competition. There is none of the unbridled urgency usually associated with EVs. It can move with purpose but it never feels like it is trying to create a tear in the time-space continuum. It is very refined for a car of its dimensions. You still get the instant torque response on pressing the accelerator pedal but the power is delivered in a manner that is more measured than other electric SUVs such as Tesla Model X.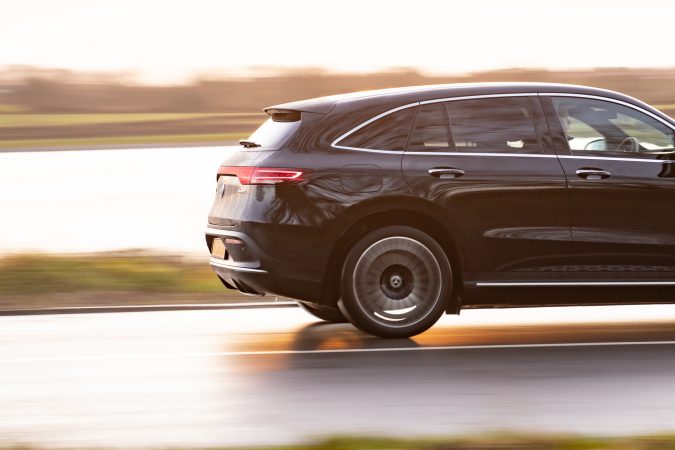 There are five modes to choose from with the 'Maximum Range' mode being the most unexciting while the 'Sport' mode will allow you to push this car somewhere close to its limits. As the focus is on refinement, the way this car turns or brakes isn't very exciting. You could still throw it around corners vigorously but there is a reluctance when it comes to extreme changes in direction. The brakes are just 'adequate' but aren't very confidence-inspiring when the car is being pushed. It is a similar story with the tyres. In most cases, the Michelin Pilot Sport 4 SUV tyres are grippy enough and are a great demonstration of how well a tyre can work with a car that weighs this much and has this much power. They do a great job.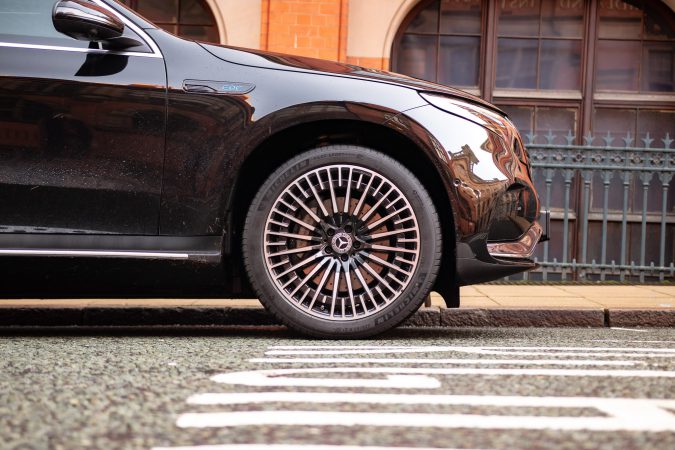 The steering is pretty much what you would expect from a large and heavy car geared towards providing a comfy ride. It is very indirect and getting precise feedback can be quite difficult. The same goes for the suspension as well. However, this works in favour of this car as it makes it quite comfortable and allows it to absorb the imperfections of the road with ease. Suffice it to say, this isn't for the enthusiasts out there who want to feel the g-forces every time they go for a drive, it is geared for the luxury market with the added bonus of great straight-line speed.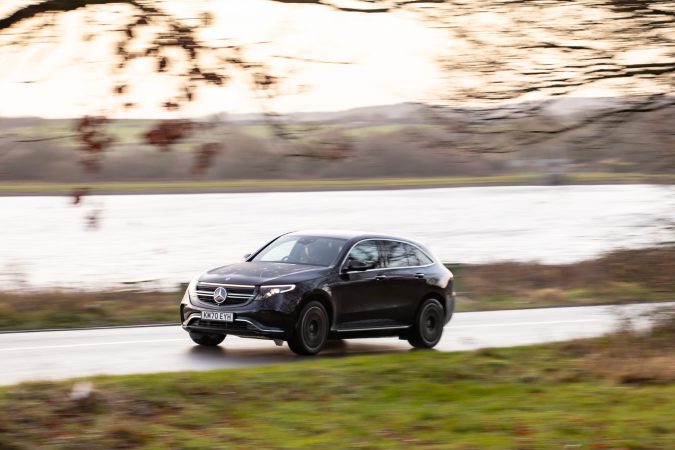 At this point, it is also worth mentioning that this is a car brimming with technology and that is where a lot of the refinement comes from. However, trying to find the exact settings can take some time. The easy option is to let the car figure out what is best. As you keep driving, the data that is collected by the radar cruise control and navigation systems are used to change the battery regeneration settings automatically. However, you can also make some changes to the regeneration on the fly to suit your driving at any given time if you prefer.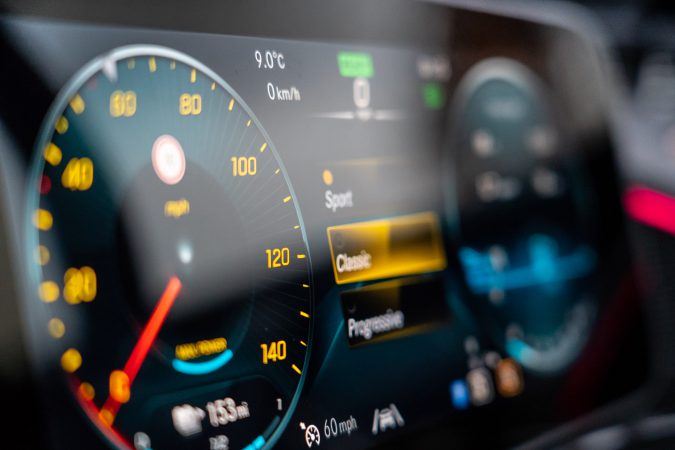 There are a lot of cool things happening behind the scenes with this car and you will have to keep experimenting with the various onboard settings to find the sweet spot between things that you want to control and things that you want the car to figure out on its own. What this also means is that this Mercedes is very versatile and it can be driven extremely easily or it can offer up some fun times depending on how it is set up.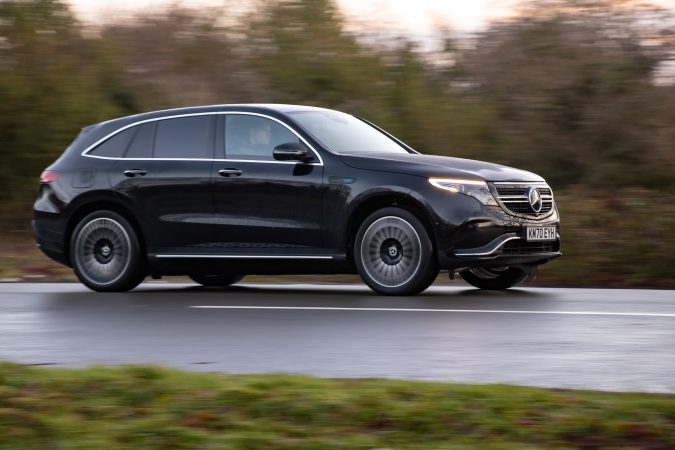 What is it like inside?
EVs tend to look quite different on the inside and they usually come with enough clues to give away their fully electric nature but there is none of that with this car. Instead, those clues are a bit more subtle and that is a good thing in my opinion. There is a sense of familiarity once you get inside the EQC. A lot of the design elements such as the metallic switches and the dual-screen infotainment system are quite reminiscent of other SUVs that Mercedes has launched in recent times. The subtle differences are in the form of a few neon blue details and the change from circular air-vents to a more angular one with copper accents but overall, it does not feel alienating.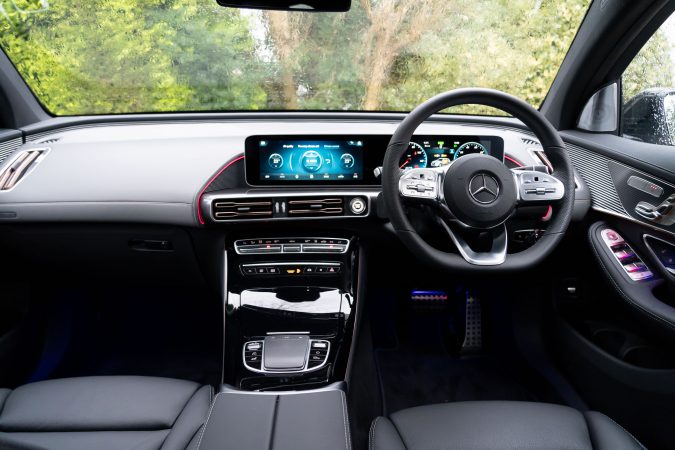 The upholstery is done tastefully and the seating position offers the perfect balance between practicality and comfort both for the driver and the passengers. There is plenty of legroom and shoulder room as there should be in a car of the EQC's dimensions. Luggage space is also more than adequate and five adults can travel comfortably and still be able to take a lot of stuff making it the ideal car for long drives.
The seats really impressed me as they offered really great levels of support in all the right areas. At no point did I feel the inclination to get outside the car and just stretch which I feel is a very good thing for any SUV.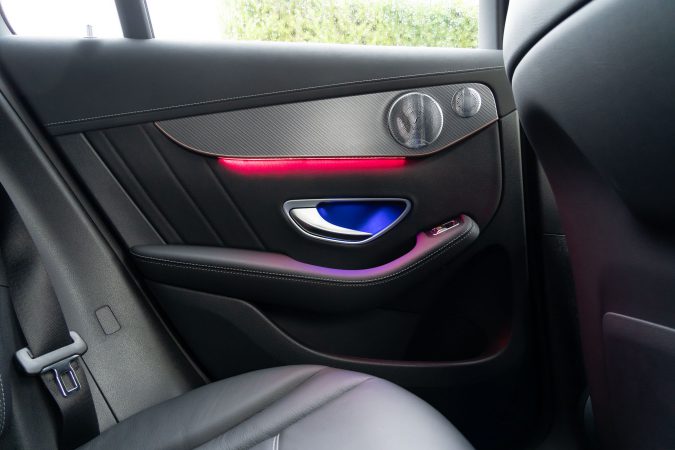 The infotainment system is quite intuitive and easy to use and getting around the various options is very easy. The screen is of high quality and there is none of the convoluted menu-hopping that used to plague German cars in the past. As the AMG Line Premium Plus is the top-of-the-line model, it comes packed with a lot of impressive safety and driver aid features as standard. These include KEYLESS-GO access, Parking Assist PARKTRONIC and 360° camera, automatically-dimming interior and exterior driver's mirrors, Active Brake Assist, Active Lane Departure Warning, and Blind Spot Assist.
The Burmester surround sound system is a treat to listen to while the Head-up display offers up some nice eye-candy. A lot of work has also gone into the navigation system that supports augmented reality and navigation optimised for Mercedes-Benz EQ which displays the charging stations in the vicinity along with their availability. All of this makes it quite practical too, even though the supporting infrastructure for EVs is only starting to go mainstream now.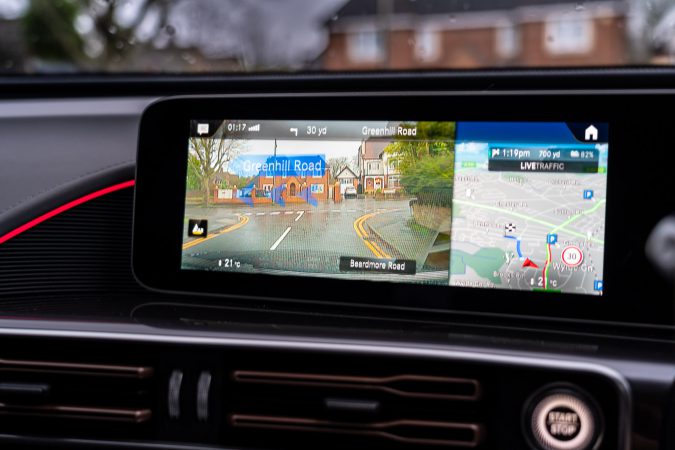 Charging this car is quite hassle-free and uneventful and it can be fully charged from flat in around 11 hours when connected to a 7Kw home wall box. When using a Public rapid charging outlet, it can be charged from 10% to 80% in just 40 minutes which is very impressive. But remember for most daily trips you might have only completed around 40 miles or so, meaning you won't need to charge every day and when you do it might only be for a few hours at a time.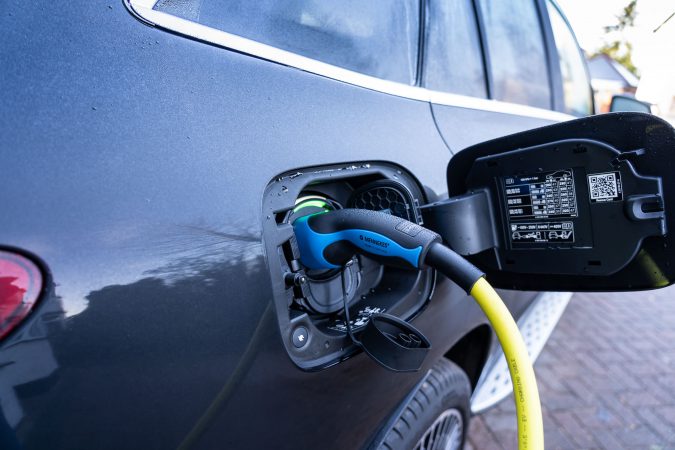 The experience
Most EVs I have tested so far have all been unique experiences as the first hour or so was spent trying to get to know where everything was. I didn't experience any of that unfamiliarity with the Mercedes EQC AMG Line Premium Plus. A lot of the features and design approaches have been continued from past Mercs as alluded to before. What this essentially does is make the transition from a petrol or diesel-powered car to an EV that much smoother. Add to that the focus on driver ergonomics and comfort. This is an easy car to drive that will chew up a lot of miles without throwing a fit and the range is also very acceptable for a car of its size and weight.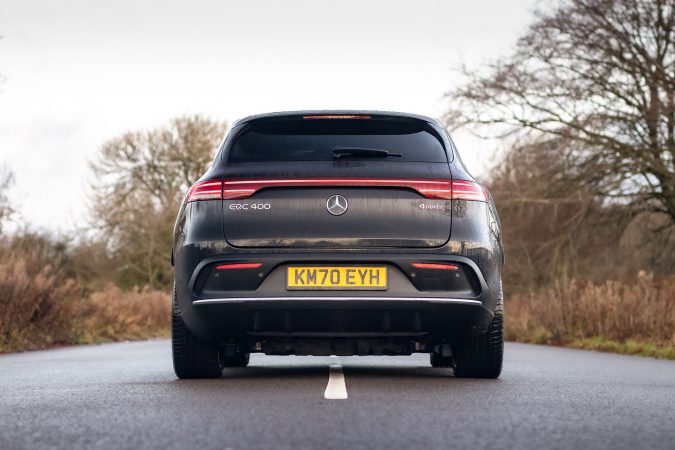 Its versatility is another thing that I really liked. It does give you the freedom to customize the driving experience according to your taste. This does have its limitations but even then, it is really cool that there is a certain level of adjustment you can make to the driving dynamics to meet your mood. While I drove the decked out top of the line version, even the basic variants are well-equipped. I will admit that it doesn't look as exciting or futuristic as many of the other electric SUVs and whether that is a deal-breaker or a deal maker will boil down to personal preference. I don't mind the way it looks but I did wish that it looked a bit more menacing especially from the sides.
Mercedes EQC AMG Line Premium Plus Cost
The top of the line AMG Line Premium Plus comes in at £74,610. Even though this is still a lot of money, it is on the lower side among electric SUVs. For this price, it comes equipped with a lot of features as standard and as long as you do not mind the way it looks, that's a lot of electric car goodness for the money.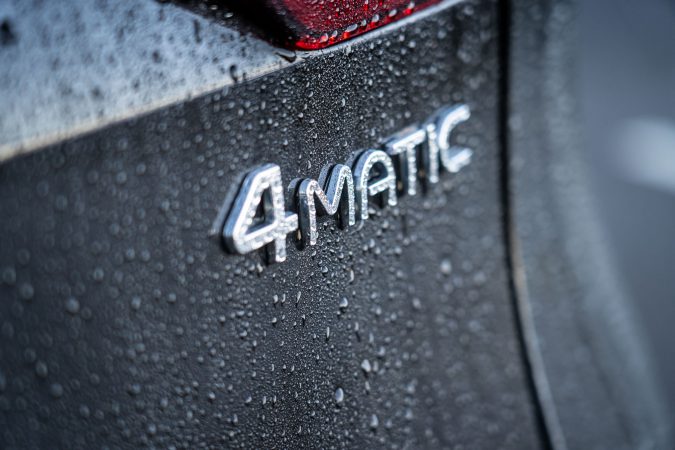 Verdict
Electric cars and Electric SUVs, in particular, are only beginning to become more of a mainstream option which means that they are still in a period of transition and as such there are still a few rough edges that need to be sorted out. However, that will take a few years and buying one of the current crop of electric SUVs isn't a bad idea. As far as the Mercedes EQC AMG Line Premium Plus is concerned, you get excellent bang for the buck thanks to its superior comfort level and very acceptable practicality. Let's not forget you are getting 200+ miles of real-world EV motoring from this Merc also. Its aesthetics may be a hit or a miss depending on your preference but it has enough going for it especially at this price point to be considered seriously and if you are doing so, you can visit Mercedes-Benz of Birmingham Central to get your hands on one of these amazing cars.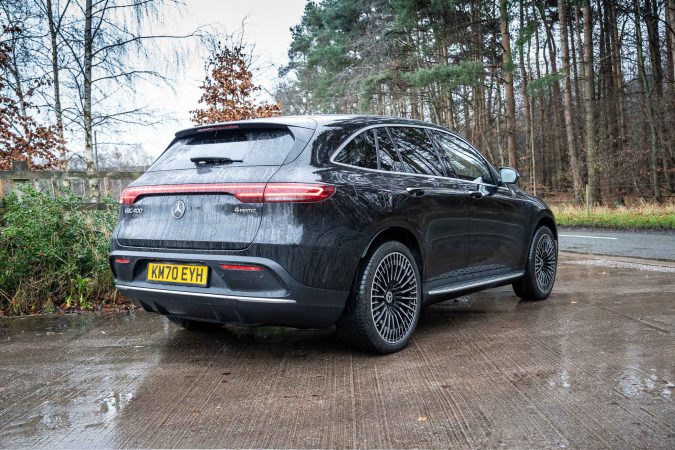 Specification
Mercedes EQC AMG Line Premium Plus Specs

Price: £74,610
Powertrain: Electric motor powered by an 80kWh battery bank
Power: 408 bhp
Torque: 760 Nm
Transmission: Single-speed automatic
0-62mph: 5.1 seconds
Top speed: 112 mph
Weight: 2495 kg
WLTP range:  259
CO2: 0 g/km