MG's rebirth hasn't caught the world by storm just yet. But in the past few years, they've only gone from strength to strength. Maybe someday, we might get a chance to test out that electric sports car that they're working on, as MGs of the old days have always been. For now, though, this MG HS Exclusive will give us a clue of whether MG is truly back, or is merely delaying an inevitable demise.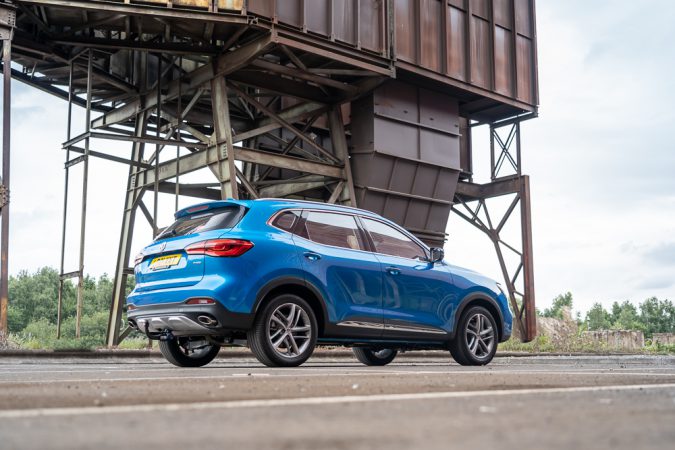 To start with, the HS sits at the top of this new MG line-up, as its biggest and plushest car. We've reviewed the ZS not too long ago and were impressed with it and felt it was a great amount of car for the money. In the case of the larger and more mature HS, we're surprised to find that value isn't its only prevalent attribute.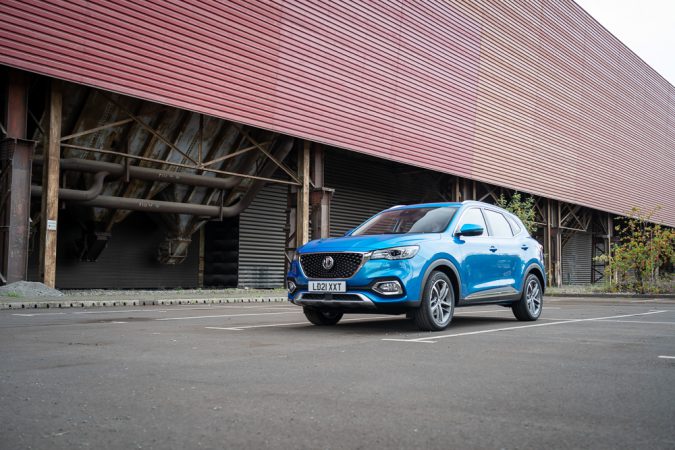 What Is The MG HS Exclusive About?
The recent crop of MGs had a refreshed look to them. To my eyes, it doesn't seem to carry much of its old familial charm. We do miss the quirkiness and elegance of the yesteryear MG cars. However, the HS – as with the rest of its stablemates – are thoroughly modern inside and out. Design-wise, it appears a bit too generic to our pupils, looking at the external design you could argue, it looks like most of the other SUVs on the market. But that's not a bad thing.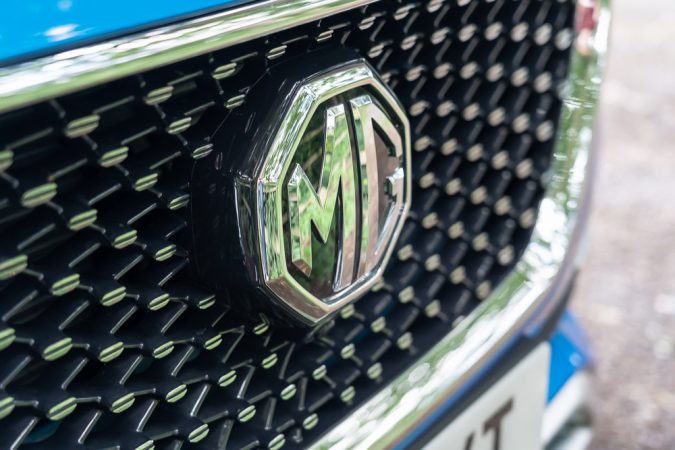 It's becoming harder to tell it apart from that other SUV parked next to it, offset only with this bright blue paint. That said, there's a whiff of premium and upscale class to it, like a discounted Macan. It is, nevertheless, an illusion broken only by the use of affordable plastic trim and chrome. Overall, it's inoffensive to gaze at, but the HS could easily be lost in a sea of other very similar-looking SUVs.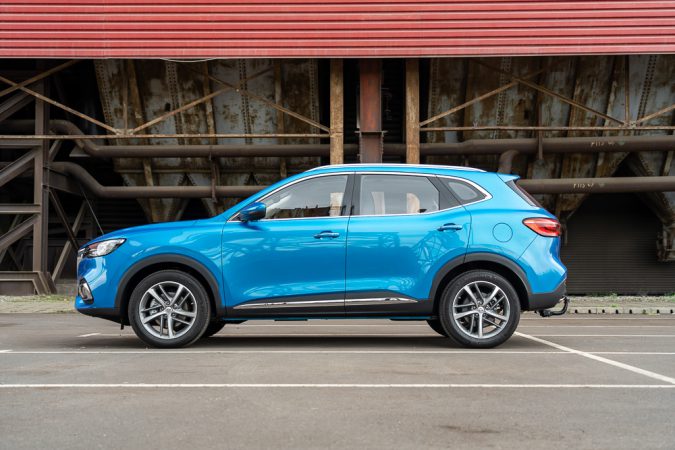 How Does It Drive?
There's only one engine option available across every HS trim in the UK, including the Exclusive. This being a 1.5-litre turbocharged 'T-GDI' engine. It's then mated to a 6-speed manual in our car, although a 7-speed DCT can be had as an option. Overall output is rated at 162PS, with this being sufficient to hop the HS Exclusive from standstill to 60mph in 9.6 seconds. It can reach a top speed of 118mph.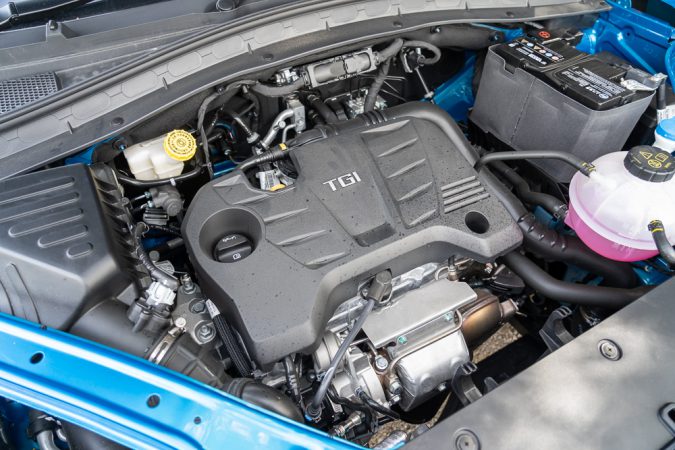 As you can imagine, these aren't trailblazing speeds. Thus, there's not much about being behind the wheel of the HS which could be described as 'athletic' or 'dynamic'. Still, it's a marked improvement from the ZS powerplant that we've tested recently. The latter is easily one of the calmest and most relaxed vehicles we've ever driven.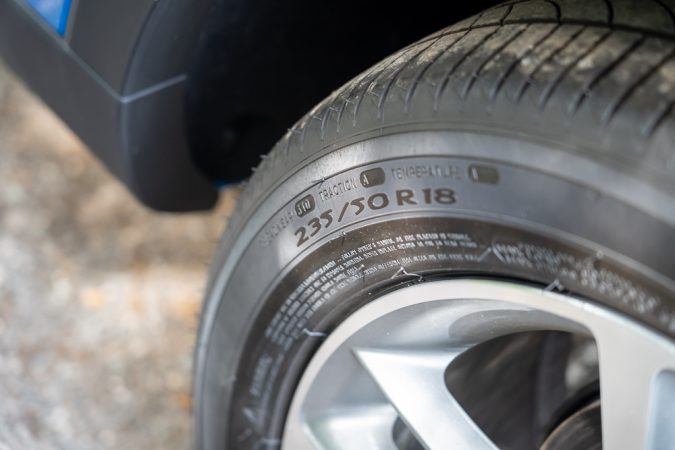 Meanwhile, the HS motor can at least provide you with an ample amount of performance when you need it. The gearbox shifts alright, and it serves you gears if you ask nicely. Naturally, we never expected it to set our hair on fire in the first place. Where the HS Exclusive excels at is regular day-to-day driving. The tyres have a fair amount of cushion, aiding with the overall ride comfort with that well-developed suspension.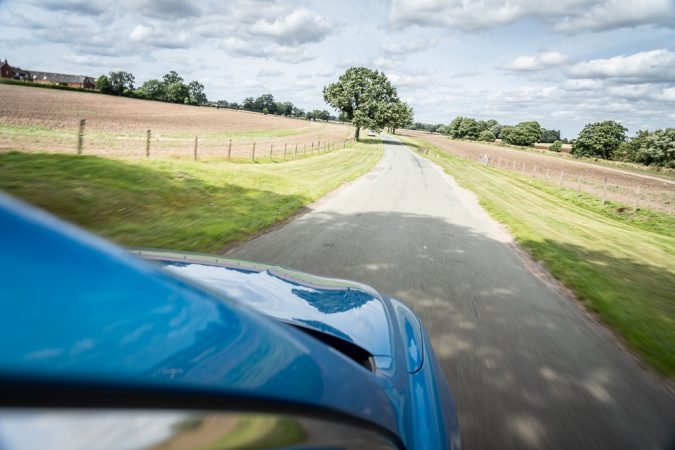 It's very softly sprung too, so it does absorb plenty of bumps, potholes, and undulations on the road neatly. Nonetheless, it should be noted that hitting a bump hard enough can upset the HS and catch it off-guard to rattle it a little. This can be a stark reminder, once again, that you're not driving a car that was tuned for carving up twisty and challenging roads.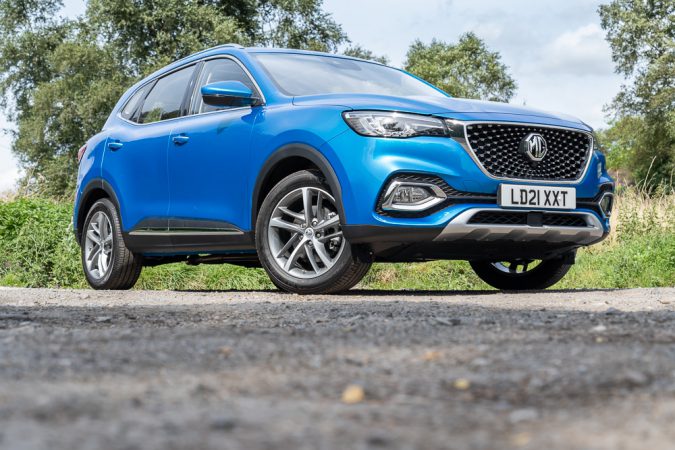 But as a whole, it's rather comfortable. The HS Exclusive's strengths lie in its usability as an urban and city runabout, or a motorway cruiser. It wafts along quietly. Additionally, it has a refined feel that can give you the confidence to eat up the miles without feeling fatigued. And if you're into SUVs, you'll be happy to hear that the driving position is high, mighty, and commanding.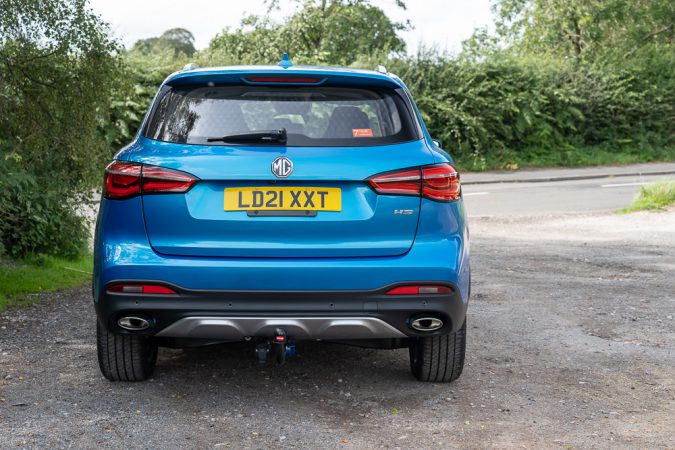 What Is It Like Inside?
Although the exterior isn't worthy of writing home about, the story shifts once you step into the HS cabin. The layout is rather well thought out, such as the placement of the switchgear, the minimalist centre console, or the circularr climate control vents. Combined, it reminds us a bit of a Mercedes in here. The leather seats are plush to the touch, and very nice to sit in for a long time.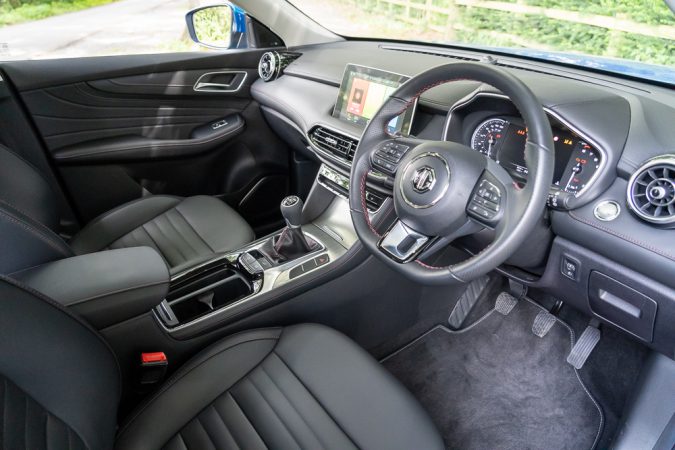 The dash, meanwhile, is layered in soft-touch materials, as the rest of the interior trim feels supple and cushiony. It's all rather surprising – in the best way possible – especially when you consider the comparatively low price point. We imagine this HS would be a very nice place to spend time in. Yet, if you're one for tactility, the shifter isn't the best to play around with and there is some room for improvement on how that feels whilst shifting.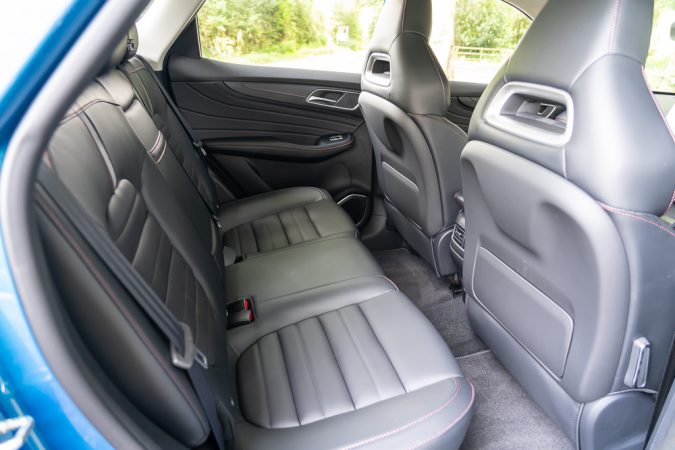 In the back, there's a lot of room for even the taller of passengers. Further beyond that, the boot space is exceptionally large, as well. The rear seats could fold flat too, making it easy to lug around a full IKEA kitchen set. And just to give the cabin an airy feel, our top-end HS Exclusive gets a panoramic glass roof, which could be opened up like a sunroof.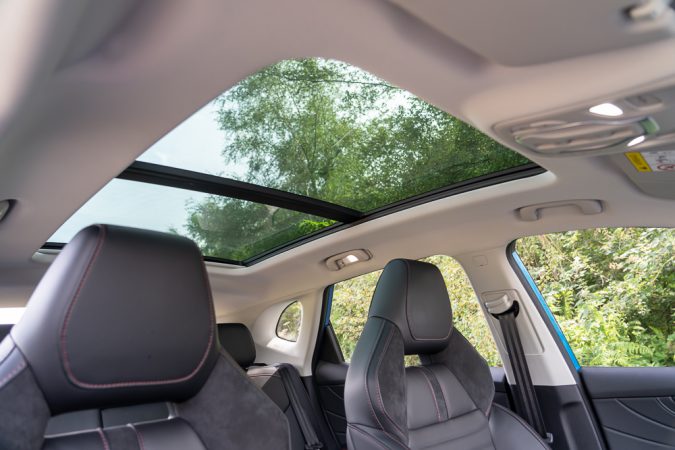 If we're talking tech, you'll be staring at a semi-digital instrument cluster. It may be small, but it has proven handy in providing you with all the information you need. In the middle, there's a 10.1-inch infotainment screen. While not amazing, it does everything you need it to do, and it's responsive enough. More importantly, you can run both Android Auto and Apple CarPlay through it.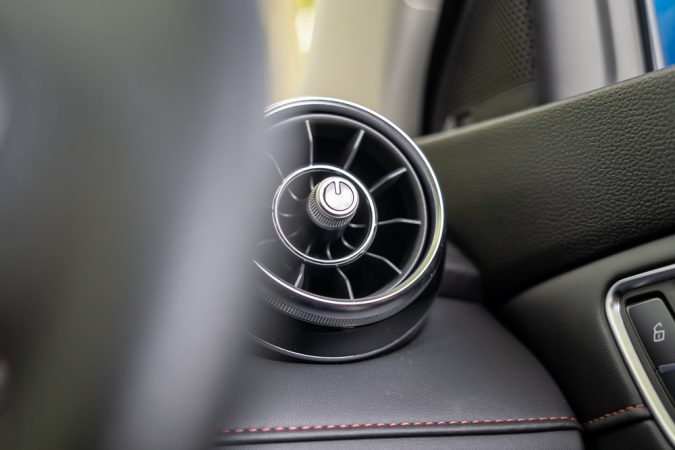 The Experience
Our car here is rather well-spec'd, but even as standard, you get a lot for the money. The safety kit, by default, includes gadgets like blind-spot monitoring, lane-keep assist, lane departure warning, rear cross-traffic alert, active emergency braking, and more. If you opt for the DCT gearbox instead of the manual, you could also get traffic jam assist.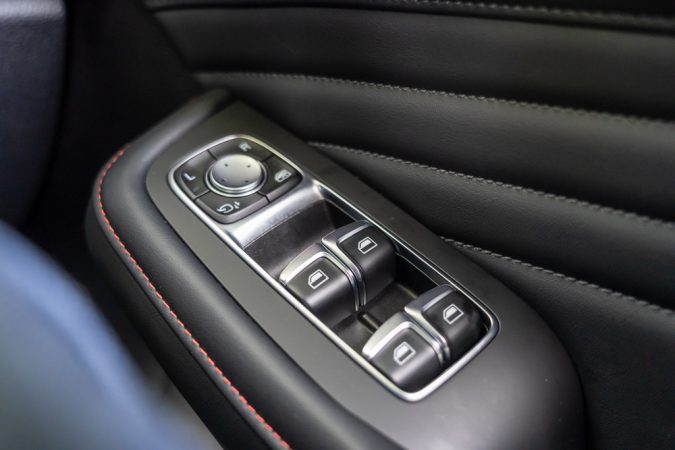 Another downside of choosing the manual is that you only get a regular cruise control system, while the auto gets an adaptive cruise. Elsewhere, there's a fully-loaded satnav, heated seats, keyless entry, and so much more. Although, we do have a major pet peeve with the controls. If you need to, say, change the climate control temperature, you have to load the digital screen, before making a small adjustment, then set your screen back to where you were.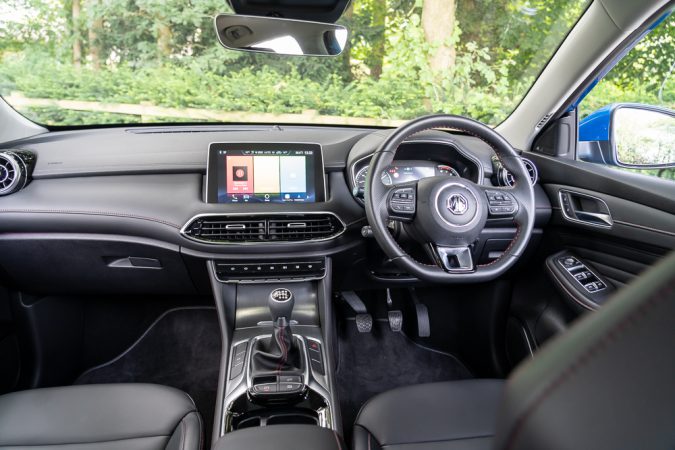 It's a minor gripe at first. But in a car that you'll own and drive for five, ten, or more years, this will get very annoying, rather quickly. Frustrations only build up knowing that each action takes a while before it completely loads. Putting that aside, driving the MG HS Exclusive is a breeze. Ease of use is a significant plus point in this car and one that its target audience will value most above all else.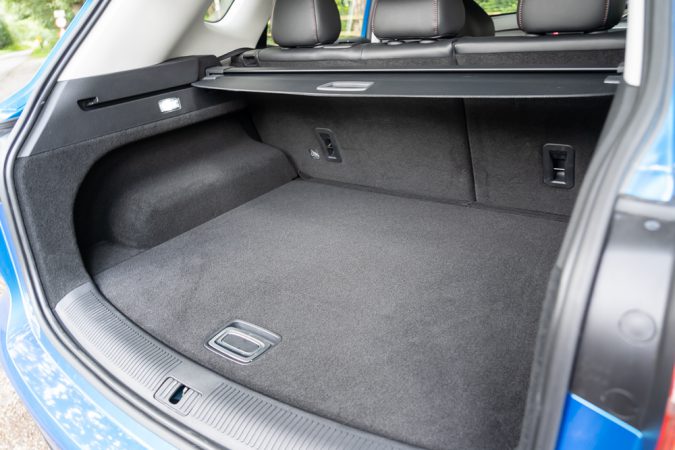 MG HS Exclusive Cost
Overall, the HS Exclusive trim is priced reasonably; given what you're getting in return. There aren't a lot of options that you could tick away. The HS range starts off at £21,495, though our higher-end Exclusive trim is priced at £23,995. This is with the 6-speed manual, remember. You could opt for a bit of metallic paint, but that'll set you back an extra £545.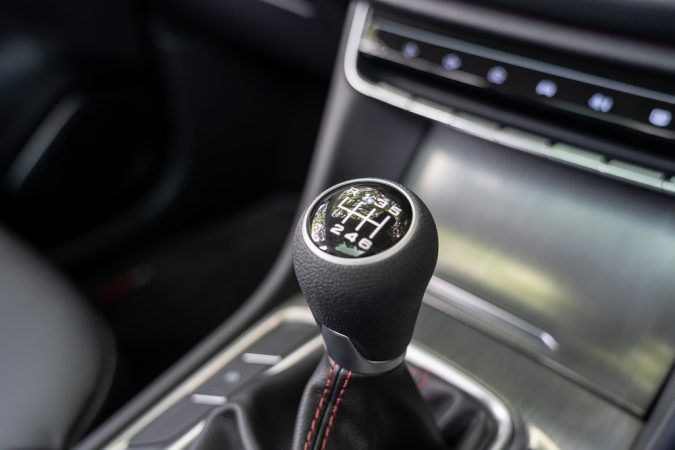 As we've mentioned, a lot of tech and gadgetry comes as standard, while others can only be had on the DCT-spec'd car. Additionally, you get a 7-year manufacturer's warranty, which would no doubt offer a lot of peace of mind for would-be buyers. Plus, running costs ought to be quite low, as our HS barely sipped on any fuel. Surprisingly, the manual is more economical than the auto.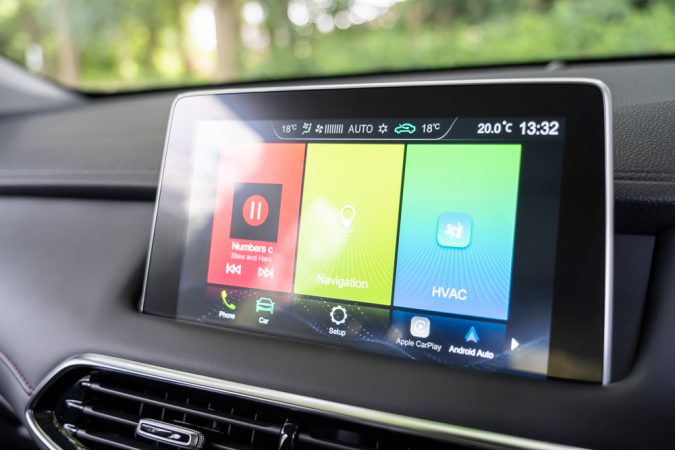 Verdict
If we look at this objectively, we have a love-hate relationship with the MG HS Exclusive. In certain areas, there's plenty of value to be carved out of it. The interior quality is superb for the price, with supple seats and a relatively luxurious trim. Moreover, it rides comfortably, quietly, and you get more than the default set of technology and safety aids that most of its rivals offer as optional extras.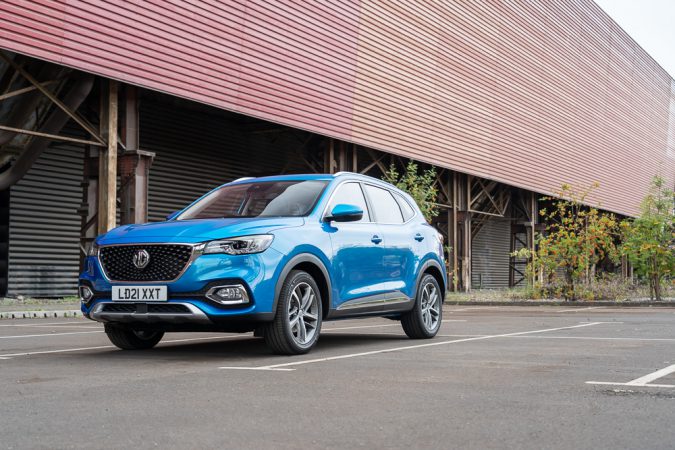 It's immensely practical as well, with sufficient space in the back for the whole family to move house with. Yet, it falls short in other parts of the car. While the interior is surprisingly good, there are small bits and pieces hither or tither that reminds us of the cost-cutting.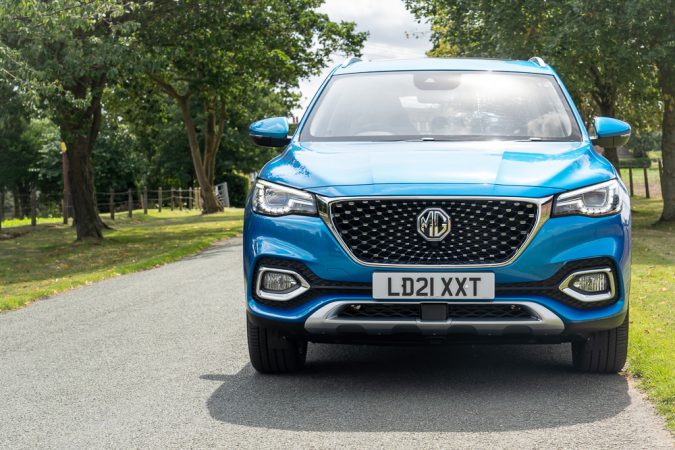 On top of all that, the driving experience is more tortoise than hare. The HS is relaxed in most aspects of acceleration, handling, and outright pace. We're pleased that it at least trades thrills for good fuel economy. With all this in mind, and if you're not as picky as car enthusiasts generally are, the MG HS Exclusive ticks a lot of boxes. It gets enough things right, that it's just the perfect car for most people.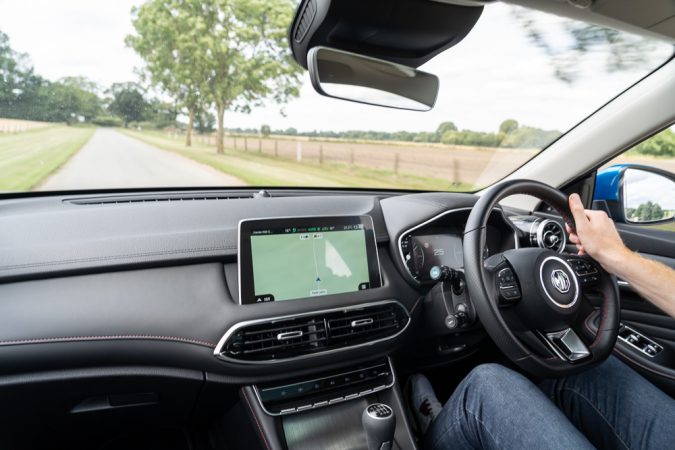 Specification
MG HS Exclusive Specs

Price: £23,995
Engine: 1.5T-GDI Turbocharged
Power: 162PS
Torque: 250Nm
Transmission: 6-Speed Manual
0-62mph: 9.6 seconds
Top speed: 118mph
Weight: 1,539 kg
Economy combined: 37.9mpg
CO2: 168 g/km