Driven: MINI Countryman Review
I've got myself into the latest MINI Countryman and here are my thoughts on this car.
What's the MINI Countryman all about?
The new MINIs are incredibly popular. Say what you want, but BMW made the new MINIs appealing to a large audience. People buy them for their style.
So here I am, in the latest Countryman, a product from the outburst of countless crossovers in the market now.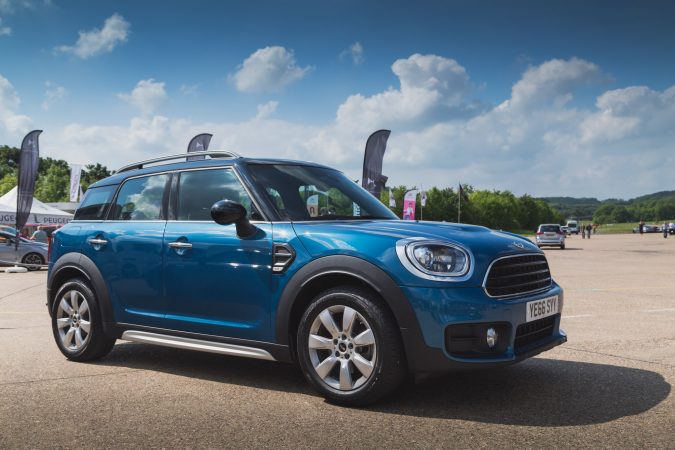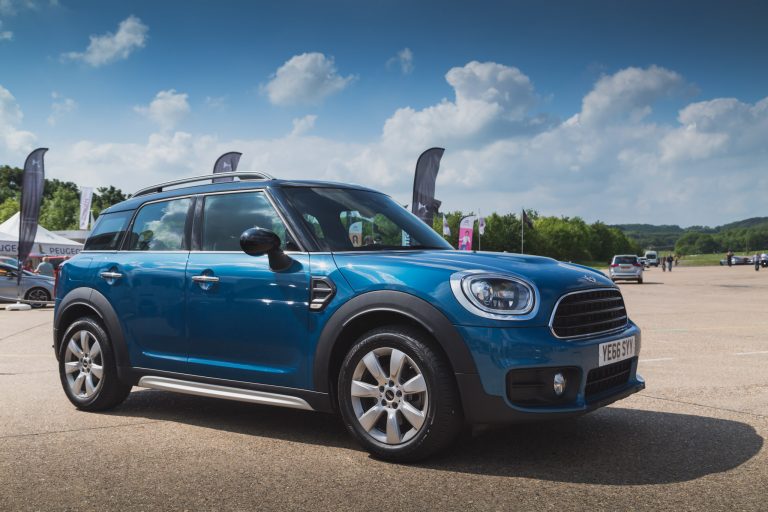 Looks are a big part for anyone buying the new MINIs. But there's no doubt that the MINI Countryman is one of the most controversial decisions made by MINI. It's tall, it has four doors, and it's weighty.
The MINI Countryman appeals to a large crowd. I mean, it's still a MINI, with MINI looks, but even more space. MINIs are cars you either really love or hate the looks of.
Although an attempt is made by MINI to sharpen up the looks, it's still very much a cute look. It's not a car that will scare people away and is different from what we're used to, as manufacturers nowadays open up to the angry macho look.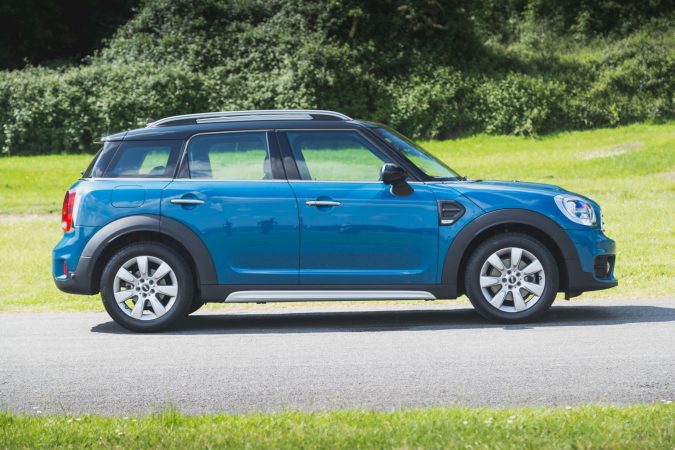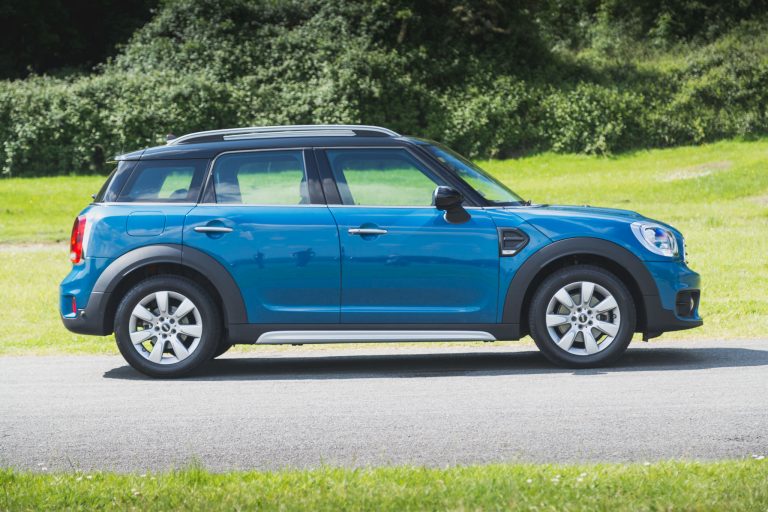 Our Countryman was riding on modest 17 inch alloys wrapped with runflat tyres. It's painted in Island Blue, a playful shade of blue and a classic MINI colour.
Our Countryman is a 'Cooper D', meaning we get a 2.0-litre 4 cylinder turbodiesel. Before you grab your pitchfork at the idea of a diesel MINI, it has been an option for a long time. In addition, it doesn't sound like a bad idea, putting out 148 bhp and 330 Nm of torque. We had the 8-speed automatic that drives the front wheels. With that, the Countryman will hit 0-62 mph in around 9 seconds, onto a top speed of 129 mph. The engine can achieve 64.2 mpg, a diesel perk, and puts out just 118 g of CO2 per km.
How does it drive?
To begin with, diesels are improving at a scary pace. The 2.0-litre turbodiesel found here is an example. It's very refined and even on startups, there are no clattering or rowdy shaking to be heard.
In addition to that, modern diesels can actually mimic exhaust notes of a petrol pretty well. The engine really doesn't sound half bad, aside from a low rev limit.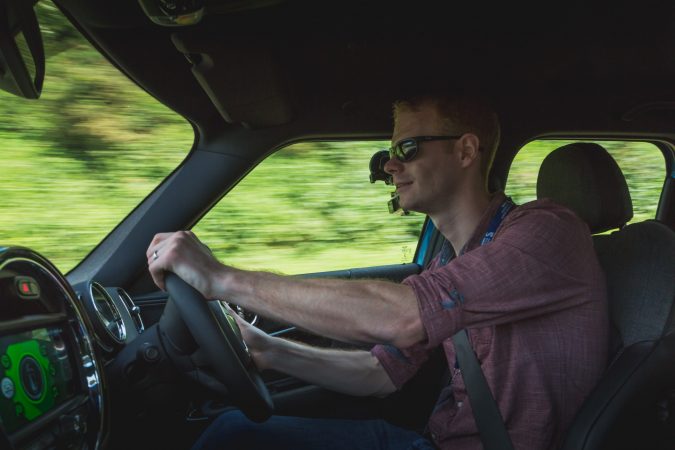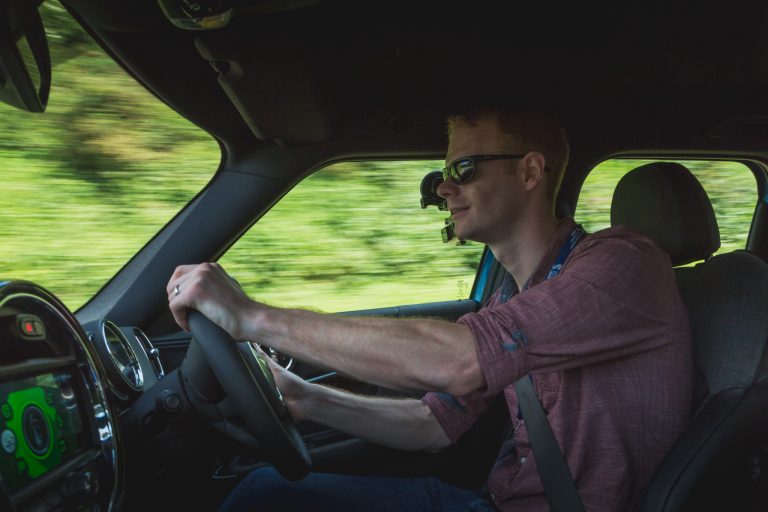 More importantly, the engine is very punchy. With loads of torque ready from down low, you might be caught off guard launching the car. This is actually an engine used in the BMW X3 as well.
MINIs, even the new ones, are famed for their snappy handling and fun driving characteristics. Does the additional height and weight compromise the agility?
The simple answer is no. The Countryman shows remarkable gusto on twisty roads. For such a large car, I was quite startled.
The steering is very responsive and quick, allowing the Countryman to dart around corners while remaining in full control, partly thanks to spades of grip. The body shows little roll and the chassis is properly rigid, as expected from the boffins in BMW.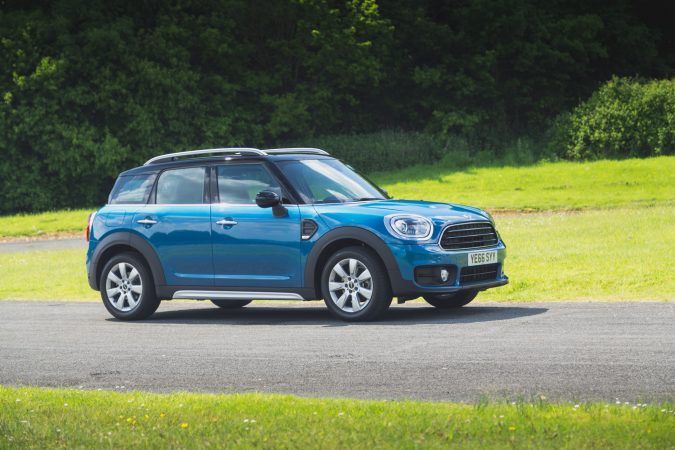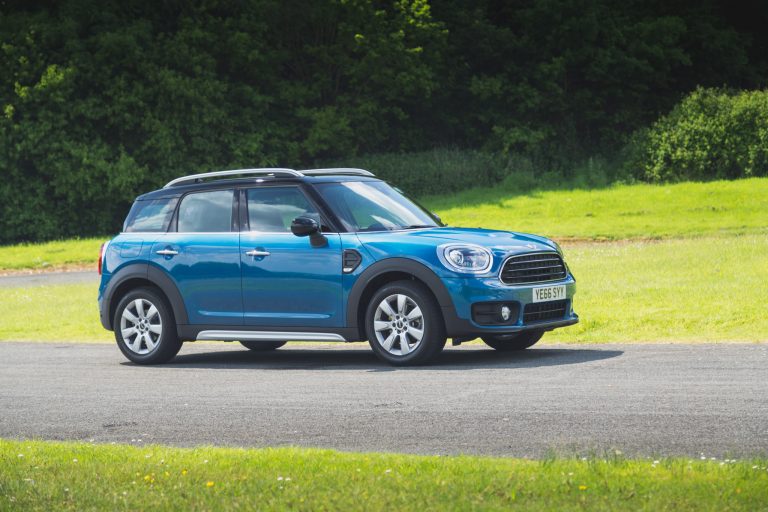 It's a very sharp car to drive. Perhaps not as entertaining as the smaller MINIs, but it's right up there with the best driving crossovers. Putting it to Sport mode tightens everything up that much further too.
While it's a firm performer, it's not too harsh when you settle down too. Sure, you can still feel potholes and undulations on the road, but for the most part, the Countryman dampens it well.
An agile driving characteristic paired with a punchy engine means the Countryman is quite enjoyable around the B-roads. The best thing is you can bring your whole family along for the ride too.
What's it like inside?
With a car like the Countryman, the looks on the interior are just as important as the looks on the exterior.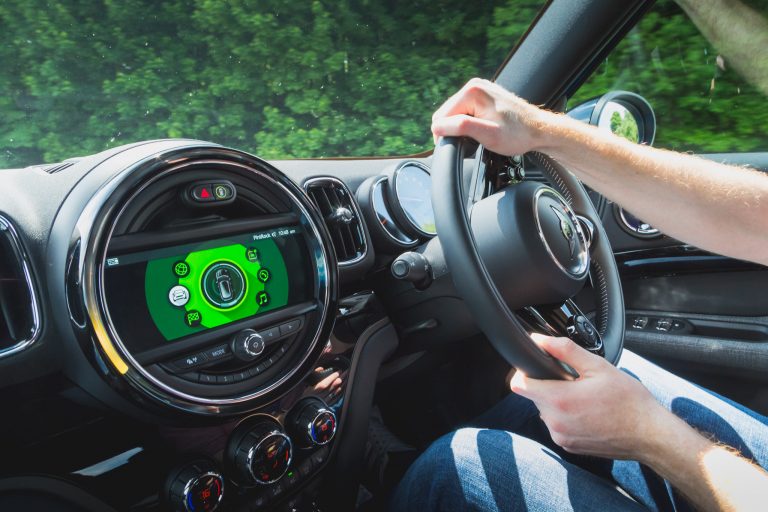 Ours are the standard black cloth seats. A bit of leatherette is used to spruce it up a bit. However, really, the leather seats will prove to be a worthwhile option to consider.
If you haven't been in a MINI before, you might find the Countryman's interior to be unique. It is very different from other cars, but it's a tradition for MINI.
For the instrument cluster, we have large, circular binnacles that are very easy to read. While losing out on a shade may challenge reading under harsh sunlight, it noticeably helps with visibility.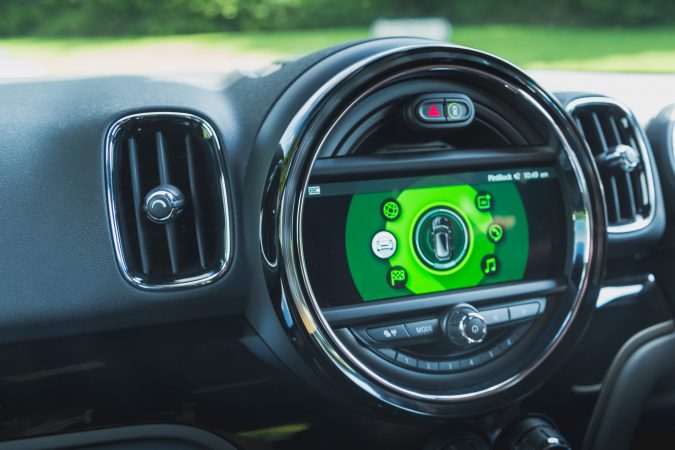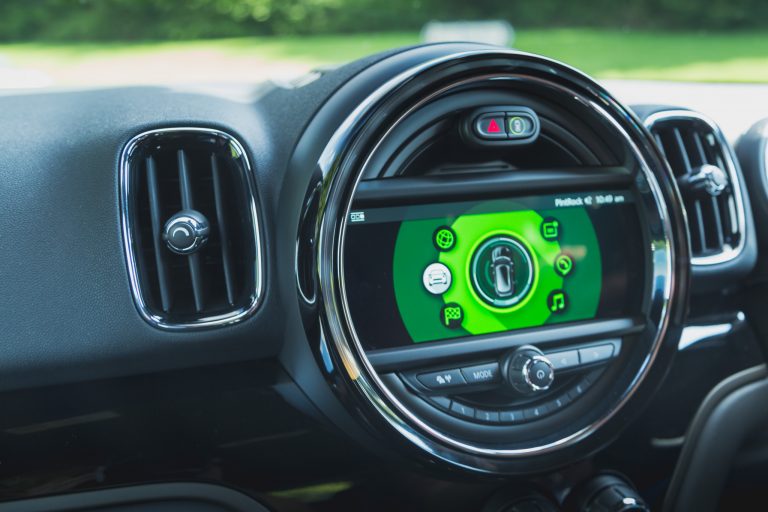 Everything is very rounded off in the Countryman. There are no sharp corners here. A big circular self-contained infotainment system dominates the centre console, that will certainly be the centre of attraction as well.
Overall, the build quality is solid in the Countryman. MINI has capitalised on the usage of soft touch materials to keep it classy and upmarket. Even the glossy trims look well done. You would be hard pressed to find glaring nasty plastic here.
Being the biggest MINI means it comes with lots of luggage capacity. The Countryman can pack 450 litres of cargo and it goes up to 1390 litres when you fold the rear seats. Respectable figures.
The Experience
The Countryman surprised me. When I looked at it initially, I thought it's just another crossover and a fat MINI. And while the latter stays true, the former isn't as simple.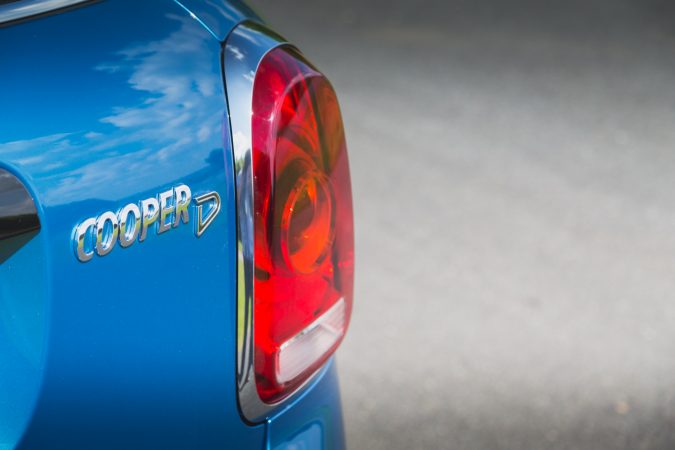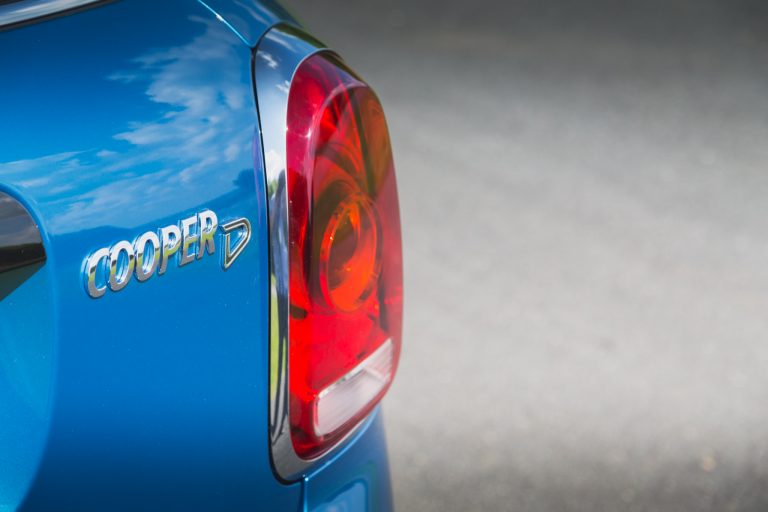 For starters, the Countryman actually retains some of its MINI blood. It's quite nimble and entertaining to drive. The diesel engine is very decent as well, serving big bursts of torque to the car. To add in all that, it's really practical as well having all the doors with a large boot.
Verdict
In my opinion, the new Countryman is a cool car. It's a crossover that can stretch its legs on the B-roads, yet will fit right into an urban street.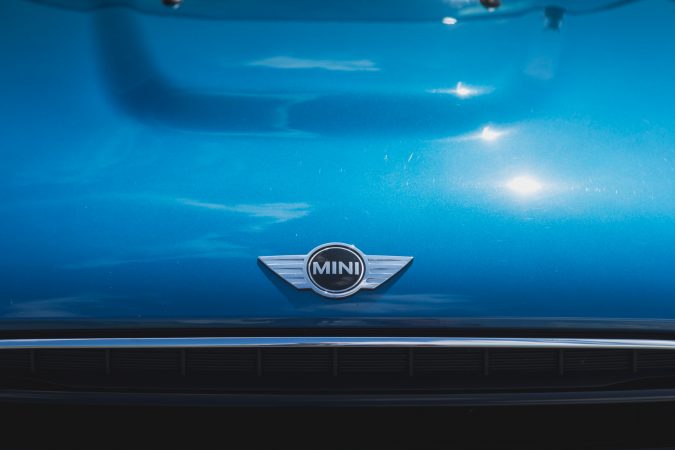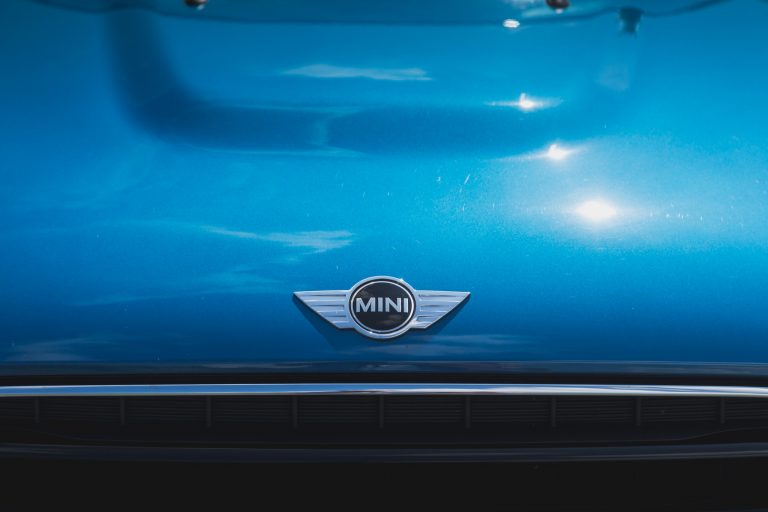 Of course, being a MINI, there are a dozen customisation options if you can spare the money. Is it worth it? It depends on you. If you are someone that likes the notion of a MINI, you will quite like this. I know I did.
Highlight Video

Specification
MINI Cooper D Countryman (F60)
Price: From £26,020
Engine: 2.0-litre 4 cylinder turbodiesel
Power: 148 bhp
Torque: 330 Nm
Transmission: 8-speed automatic
0-62mph: 8.9 Seconds
Top speed: 129 mph
Weight: 1,497 kg
Economy combined: 62.4 mpg
CO2: 118 g/km
Author: Paul Hadley