Besides tea and crumpets, few things in the world are as British as the good old Mini brand. Enduring, plucky, and endlessly iconic, the Mini has left a long-lasting mark in the automotive industry. But in recent times, Mini's Mini has evolved faster in these past few years than they have over six decades. With electrification on the horizon, they'll begin a long, arduous EV march with this, the Mini Electric.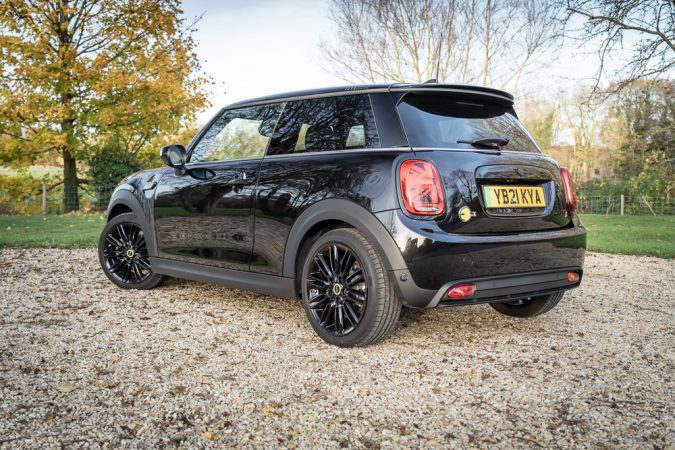 Aptly named, the all-electric Minis can now be had with the Shadow Edition trim, now completing its all-around trip to encompass the entire line-up. Blacked-out and ever smarter-looking, the Shadow Edition-trimmed Mini Electric also gave me a first taste of what swapping in a battery and motor is to feel like in a Mini. Is it as jolly and fun to drive as it was before with electrification taking hold?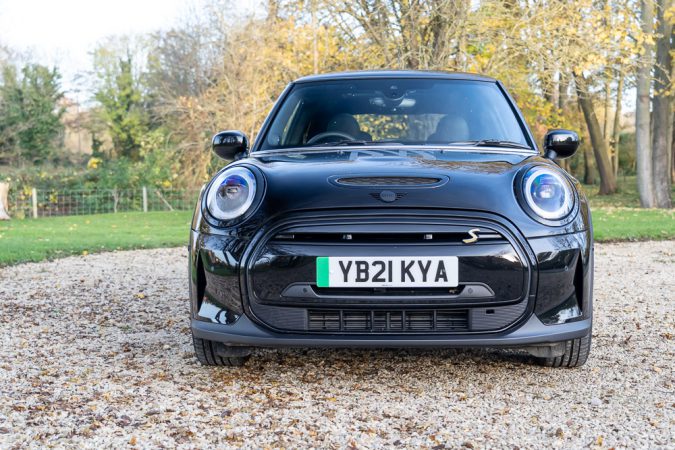 What Is The MINI Electric Shadow Edition
Design-wise, the Mini Electric looks like, uhm, a Mini. It still has that quintessentially boxy and retro aesthetic, which has aged like the finest of wines. No doubt, this new Mini is still as pretty to gaze at today as it did 20 years ago. Although, I think it's fair enough to deduct one point, at least, for Mini's use of a fake bonnet vent… In an electric car. The Mini Electric does have a few other unique touches.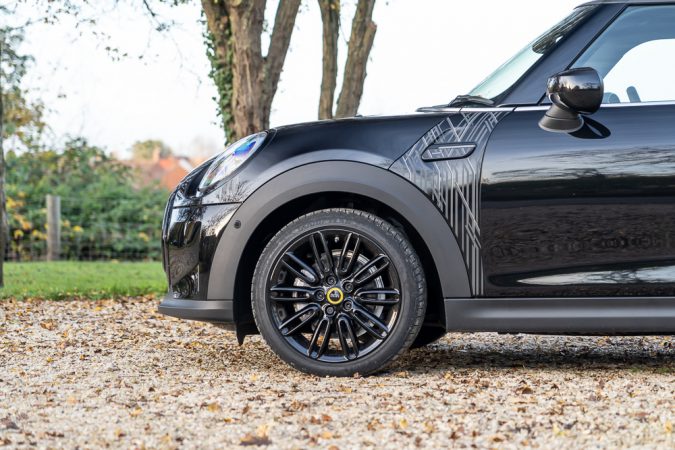 The wheels, for example, are quite distinct compared to any other Mini. Moving on, we have bright neon accents – most prominently on the wing mirrors – as well as closing off most of the front grille. In the Shadow Edition spec, as you see it here, the effects are otherwise much more subtle than your normal Mini Electric. It's a subtler, sleeker, and has an angrier look that blacks out everything.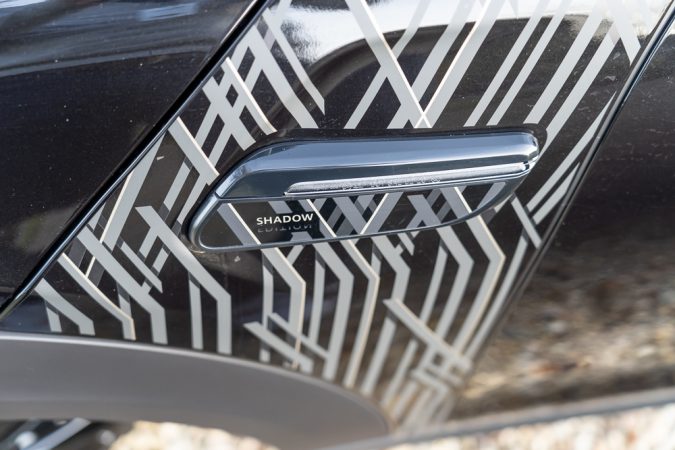 The grille, wheels, fenders, little trim pieces here and there, and even the Mini badging have all been given the all-black treatment. You can, of course, find hints of unique Shadow Edition design cues to set it apart. Besides the logos, you could spot the interesting artistic touches – sort of like paintings – on the front arches. It's a uniquely under-the-radar look, which doesn't shout about its greenness.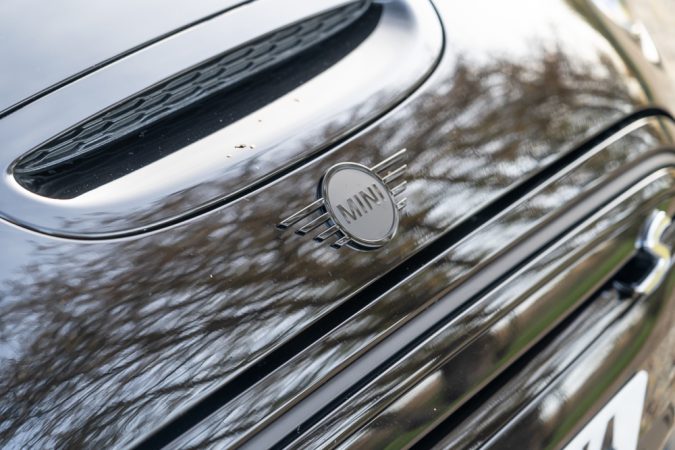 How Does It Drive?
If you come around the front and pop open the bonnet, you'd be forgiven for thinking that the Mini Electric has an engine. It does, technically, have an engine cover. However, it doesn't take long once you step inside and pounce on the throttle pedal, that you quickly realise just how much an electric powertrain transforms the Mini. Being archetypal of a city car, making the Mini an EV makes sense.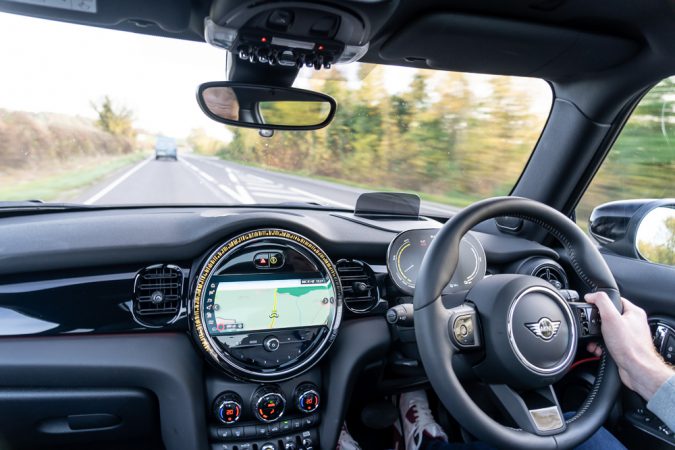 With this in mind, the Mini Electric is relaxing, quiet, and refined. All of which are qualities that make the hectic life of urban dwellers and city commuters across busy streets every day less tiresome. We then get to its performance credentials, which is nonetheless ample to have a bit of fun in. If you find yourself in the need to hurry, put your right foot down, and it launches rapidly into the sunset.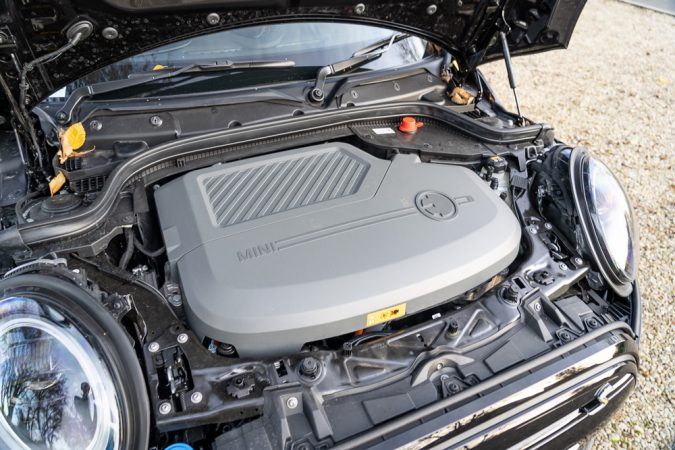 While it's no speed demon, acceleration is quite swift. It has a single-motor powertrain, paired with a 32.6kWh battery. Altogether, you're getting 184hp and 270Nm of torque. That's adequate for a 0 to 60mph time of 7.3 seconds, which is respectable. Stick it into the corners, and the Mini Electric can more than happily balance its petite frame, despite its added mass compared to your usual Minis.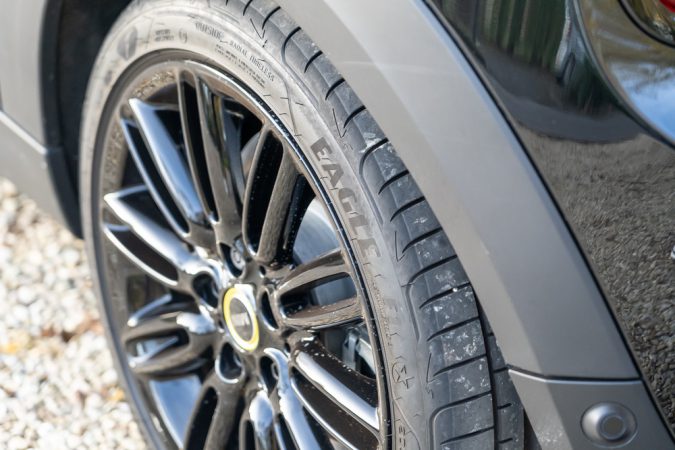 This is thanks in no small part to the fettling that Mini's engineers have done with the suspension and chassis. We also have to credit the Mini Electric's Goodyear Eagle F1 tyres. They strike a good balance between sportiness, comfort, and also being quite efficient to maximise their range. It doesn't, thankfully, detract from the Mini's most traditionally prized trait – joyous and playful dynamics.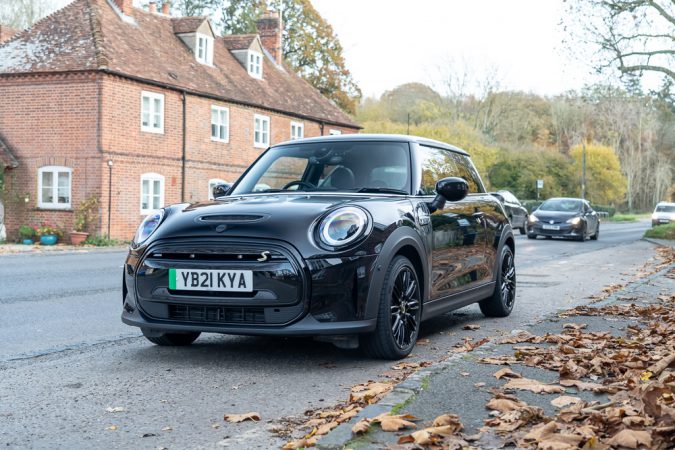 The electrified Mini has an approachable amount of performance that could readily put a big smile on your face. I can't even imagine what a John Cooper Works EV hot hatch would feel like with a few more tweaks. By default, you're already getting a strong performer for sheer athleticism. I wouldn't call it – as Mini does – "go-kart" handling, but it's as close as you can get so far in an electric hatch.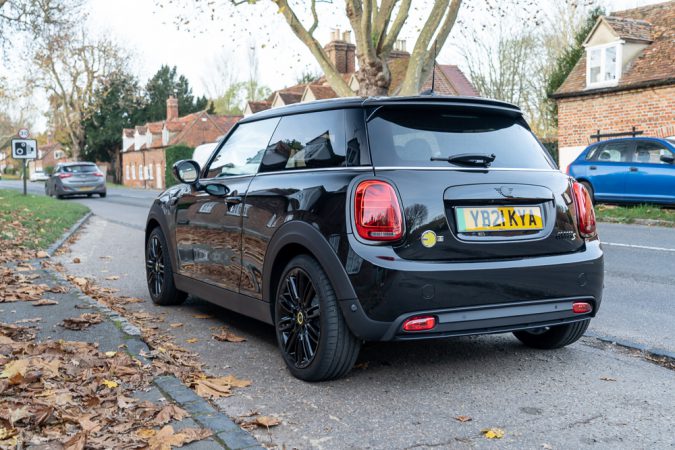 What Is It Like Inside?
The interior of practically any modern Mini is a great place to spend time in. Moreover, the way it's been put together is suitably well-appointed and classy, as well. The seemingly floating instrument cluster, for example, is compact, simple, yet displays information very crisply. On top of that, their use of matte finishing on the screen makes it much easier to read, especially on a sunny day.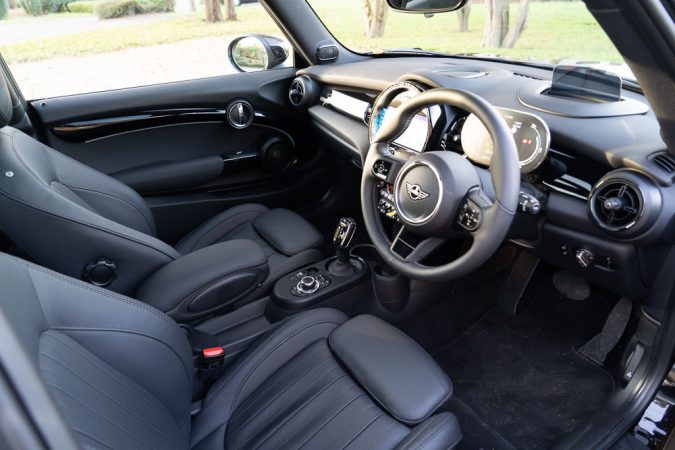 It's almost like a piece of art, and that extends to the rest of the interior. It includes the attention to detail put towards the switchgear, which feels like high-quality piano keys. The infotainment sits in a circular cut-out, which looks odd but finishes off Mini's refreshingly quirky approach to design. This doesn't mean, however, that the rest of the cabin is merely made for fun rather than function.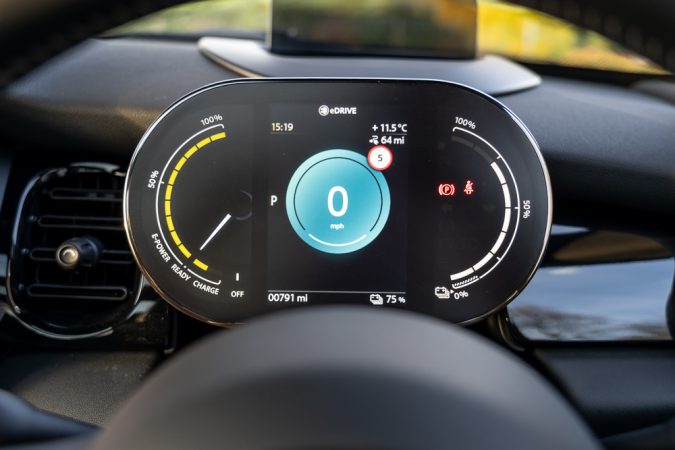 Being a BMW Group product – though the Mini Electric is much cheaper than most BMWs – needs to carry its signature opulent interiors. To this end, it succeeds brilliantly. The leather feels supple to the touch, with a solidly Germanic build quality to the overall fit and finish. Moreover, BMW's lent Mini a big hand in refinement and techy know-how, such as letting them borrow its heads up display unit.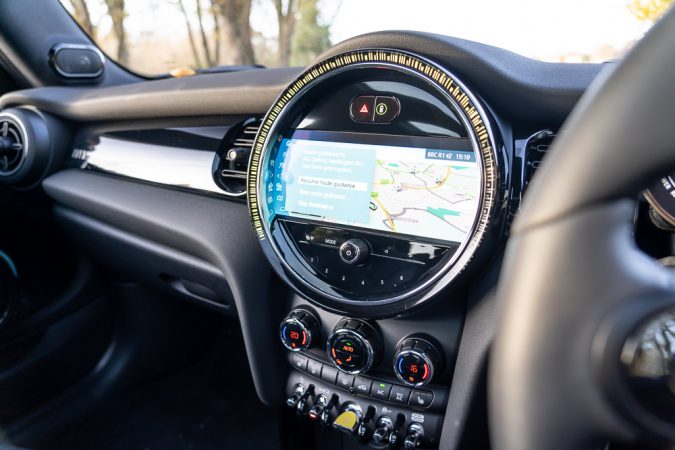 Nevertheless, the Mini Electric's cabin is sporting and compact, without at all feeling cramped. The windshield rake is rather high, as the glasshouse tightly wraps around you. Sitting behind the wheel, you're cocooned in. An illusion to the Mini Electric's sprightliness could be partly due to the driving position. You're sitting – or at least, it appears as though you're sitting – rather low to the ground.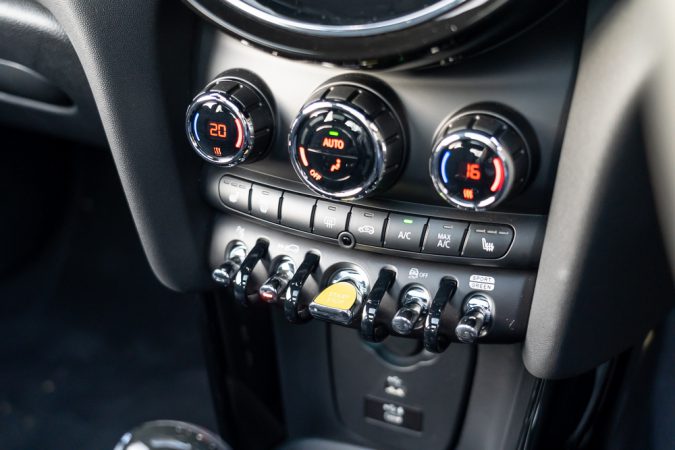 The Experience
Being an EV, the Mini Electric has a typical one-pedal driving feel. As soon as you lift up from the throttle, you'll notice the battery regeneration taking place. If you don't like this, then you can turn it down quite easily. This regen system is necessary to keep the battery topped up, mind you. That's since it has a relatively low electric driving range of around 140 miles or thereabouts. At most, 145 miles.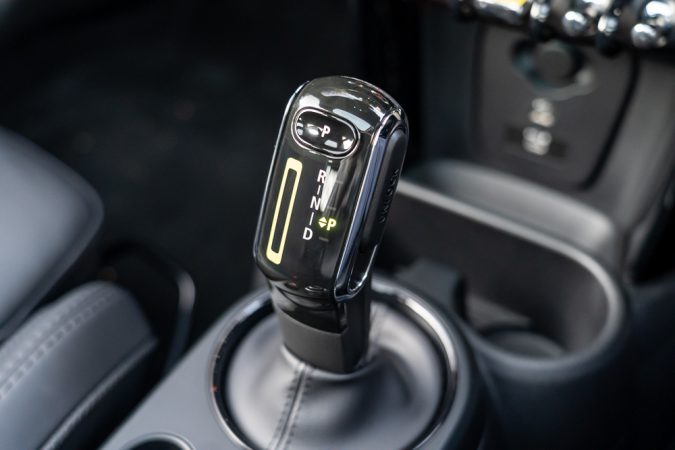 Not awe-inspiring figures by any stretch of the imagination. And, you'll surely feel a pinch of range anxiety if you're taking it for long road trips or cross-country driving. However, as a city car or daily commuter, its electric endurance is more than sufficient. Charging it up can be done using a Type 2 charger. This is becoming commonplace, as folks are kitting out their homes with wall chargers.
Or, you could juice up the batteries in a pinch with high-speed chargers. The improved pace at which it tops up is impressive. Using a 7.4kW home wall charger will take you around 4 hours for it to charge back up to 80% from empty. On the other hand, you can complete this in just 36 minutes with a 50kW DC rapid charger. It's compatible with more than 11,000 public chargers across the UK.
Alas, while the electric range is hardly worth writing home about, we think most potential owners will find it more than enough. All it takes is a bit of practice, and getting acquainted with the best time and place to charge it. As well as optimising your driving to ramp up the mileage as best you can. Mini also makes this slightly easier, such as showing you – through the satnav – of all the nearest charge points along your drive.
MINI Electric Shadow Edition Cost
The Mini Electric series starts from a base price of £26,000, which is quite reasonable for a new-to-market EV. There are then three different styles or trim options to pick from, the Level 1, 2, and 3, respectively. Moving up in the family tree mostly gets you improvements in accessories such as nicer wheels, more paint options, liveries and decals, and other little cosmetic trinkets.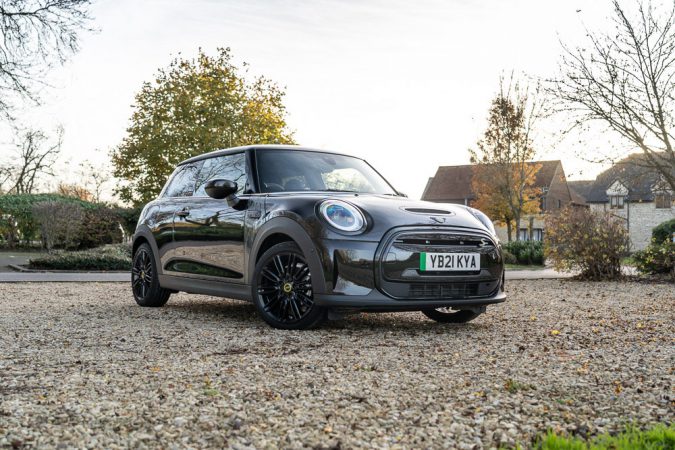 Fitted equipment will be upgraded across the stable, too. For example, the option to have a massive panoramic glass roof or adaptive cruise control. The great thing about Mini is that you mostly get quite a lot by default, anyway. The Shadow Edition, meanwhile, with its mean all-black paintwork and artistic graphics, will set you back at least £35,050 when fitted atop the Mini Electric.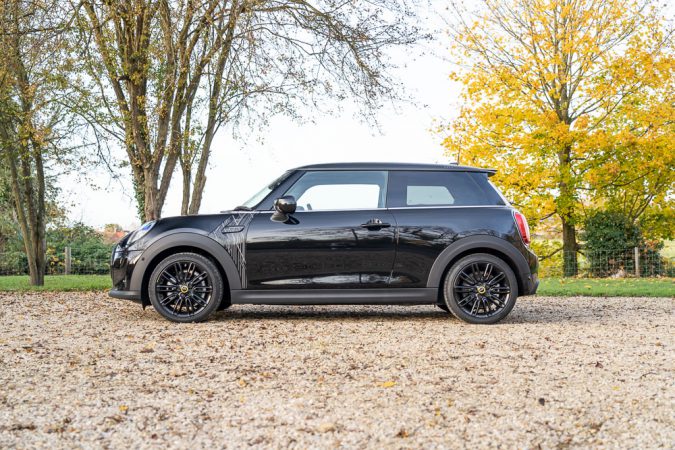 Verdict
To put it quite simply, the Mini Electric is everything good about a Mini, such as its quirky personality, fun to drive dynamics, and do-it-all practicality. Now, this is augmented with the added benefit that electrification can dole out. It's still fun to drive but is now quieter and more serene to cruise around in. Throw it around a corner, and it still handles with hot hatch-like qualities.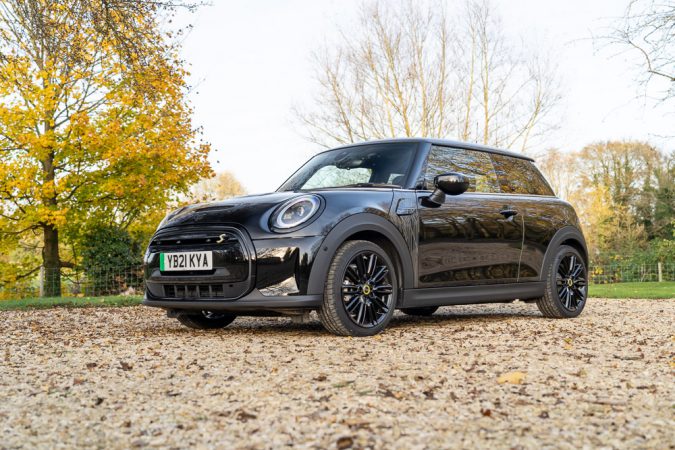 Despite the addition of batteries, it doesn't feel compromised in terms of interior space, either. And while it may attempt to solve a serious environmental issue, an EV Mini is still as much of a jolly and cute little car as a Mini deserves to be. Should you desire to not stand out, then opting for its Shadow Edition spec enhances its inherent good looks to become rather mature and handsome.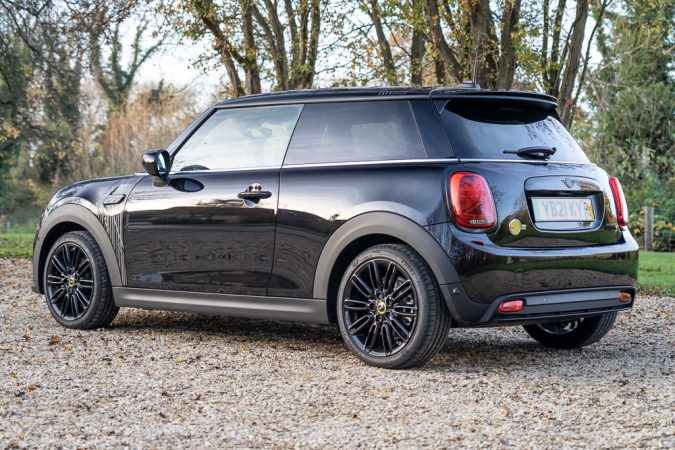 In all, the only downside of the Mini Electric is its EV range, although, other small EVs in this league, such as the Honda e, Peugeot e-208, or Renault Zoe has similarly reduced range, too. With that being said, most of us would likely never mind or simply get used to it. As a small step forward in the age of electrification for the Mini brand, their first attempt is a giant leap, indeed.

Specification
MINI Electric Shadow Edition Specs

Price: £35,050
Engine: Single-Motor, 32.6kWh Battery
Power: 184hp
Torque: 270Nm
0-62mph: 7.3 seconds
Top speed: 93mph
Weight: 1,365kg
Economy combined: 145 Miles (WLTP)
CO2: 0g/km