Driven: MINI JCW Challenge Review
I've recently got myself into the MINI JCW Challenge, an incredibly limited run of MINIs with only one thing in mind, smashing lap times.
What's the MINI JCW Challenge all about?
When the first new MINI Cooper came out, its no doubt that many people doubted it. For good reason too, they think BMW will put too much BMW into the MINI. But then, people found out that the new MINI Cooper is charming, and buckets of fun.
Speed was an issue though. While the Cooper S had forced induction to help, many enthusiasts still found the need to push it further. With that, MINI realised that there is a market for road legal track day cars. Cue Michael Cooper, who brought to light the John Cooper Works MINIs, a purebred MINI meant for the hardcore buyers.
He wanted a proper homage to the legend that his father, John Cooper, left behind. And now, we have the hottest Cooper of them all, the MINI John Cooper Works Challenge.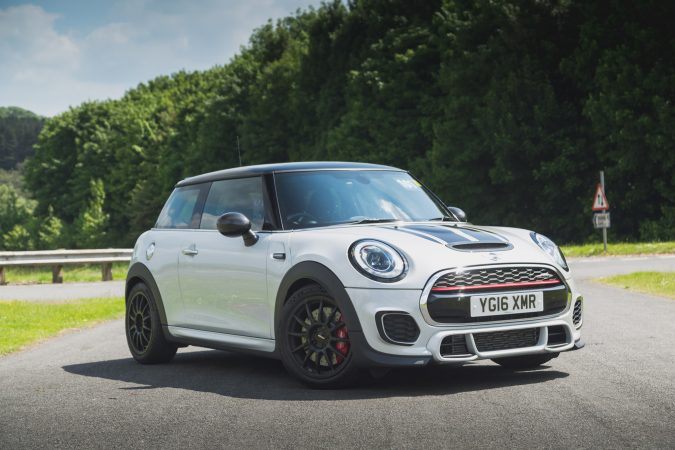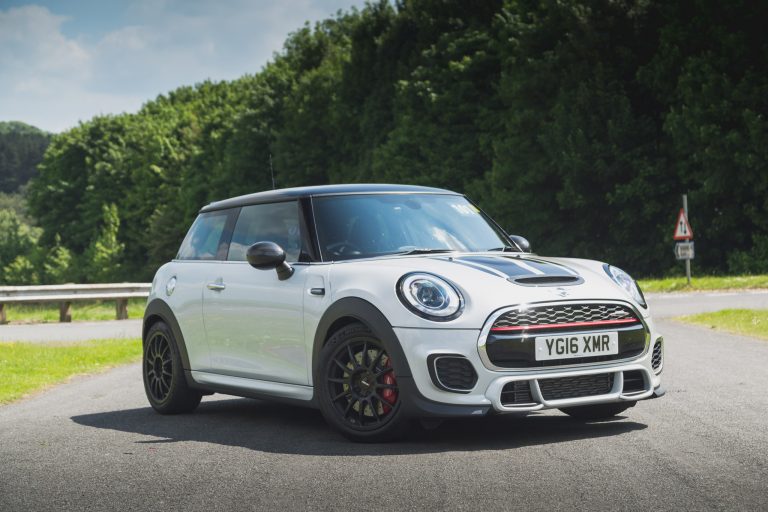 This is one sprightly styled car, even for hot hatchbacks. The entire shape is still very much a MINI Cooper, but JCW added their own touches to spruce up the looks. Even now, the soft, sleek looking front paired with a sharp rear end still looks good. JCW went wild on the front though, with a lot of grilles and vents to reinforce the JCW Challenge's ambitions.
Of course, the racing stripes decal is still used by MINI. There is a dash of red trim to the front to liven it up. Our JCW Challenge was painted in 'White Silver', and we had 17″ Team Dynamics Lightweight alloys in black, along with the mandatory red brake calipers.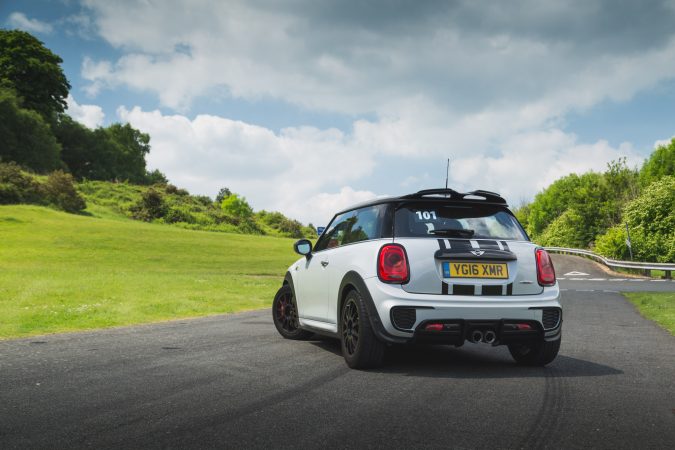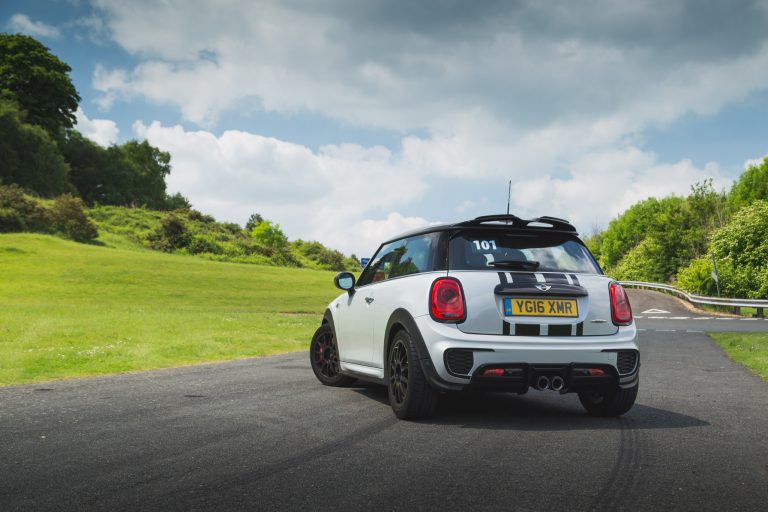 The engine being used in the JCW Challenge is one we're familiar with, the peppy 2.0-litre turbocharged 4 cylinder petrol from the Cooper S. However, JCW worked their magic tweaking it to make 231 bhp and 320 Nm of torque.
Additionally, to transmit all that power is a proper 6-speed manual, driving to the front wheels. With all that, the JCW Challenge finishes the 0-62 mph sprint in 6.3 seconds, onto a top speed of 153 mph.
Being focused to make power, the engine achieves 42.2 mpg combined, and puts out 155 g/km of CO2.
How does it drive?
This is possibly MINI's biggest way of proving they love a good drive.
While the engine remains exactly the same from the normal JCW, it's not a bad thing. Too much power in a FWD car isn't always good, and preserving overall balance seems to be on the top of JCW's priorities here.
While it's a turbocharged 4 cylinder, it's honed and refined. It's a pretty punchy engine, with bulk torque coming low down, while maintaining a relatively flat torque curve throughout its rev range. You'll gain speed rapidly when you depress the pedal, and it doesn't feel starved coming out of corners.
What is changed though, is the exhaust system. This is the most fun you'll get out of this car yet. In fact, it's so loud, that JCW decided there should be a valve to turn it down a notch on public roads. This'll be your entertainer for the whole time you're driving the JCW challenge.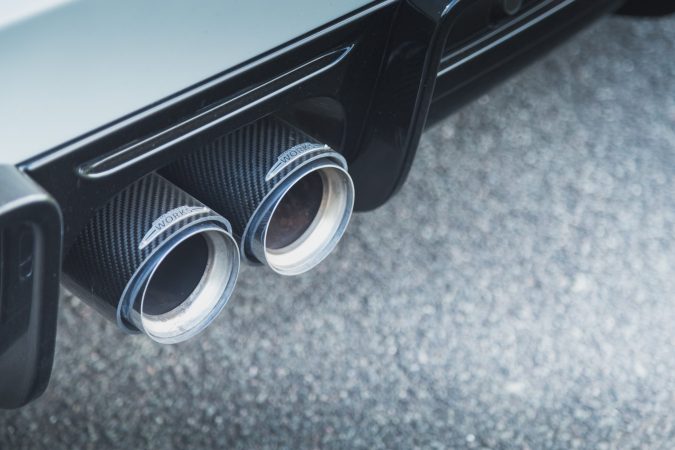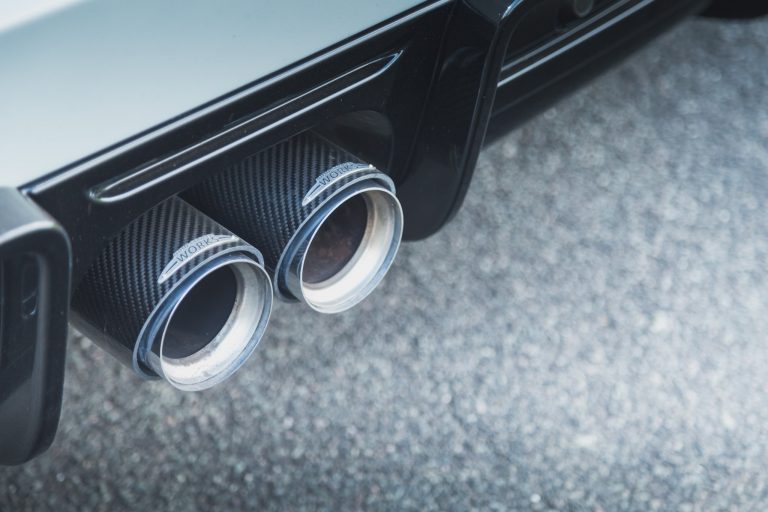 It pops and crackles an unholy amount, and the sound reminds me of a rally car. It gets very addicting after awhile to just let off the gas and hear the fuel overrun. To add to that, you can hear the turbo whistling ever so slightly in the exhaust.
The exhaust isn't the only change though. The rest of the major additions are there to make your drive better. That includes sticky, Michelin Pilot tyres, beefed up brakes, Nitron coilovers, and a proper Quaife LSD.
Basically, what JCW has done is keep what the normal JCW does well, and improve on what needs to be improved. All of those changes on the track will certainly make a big difference.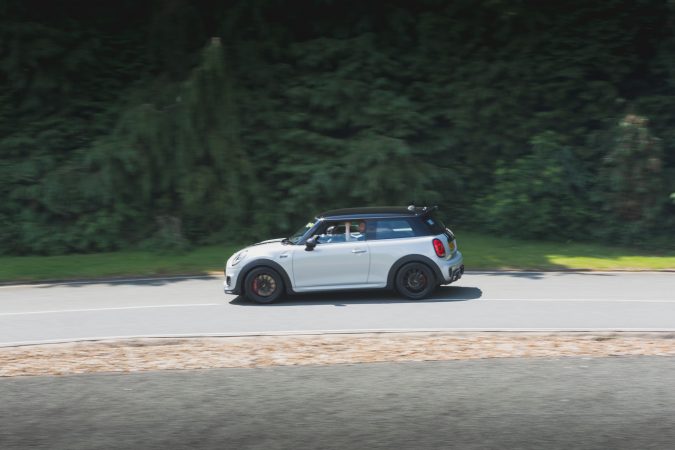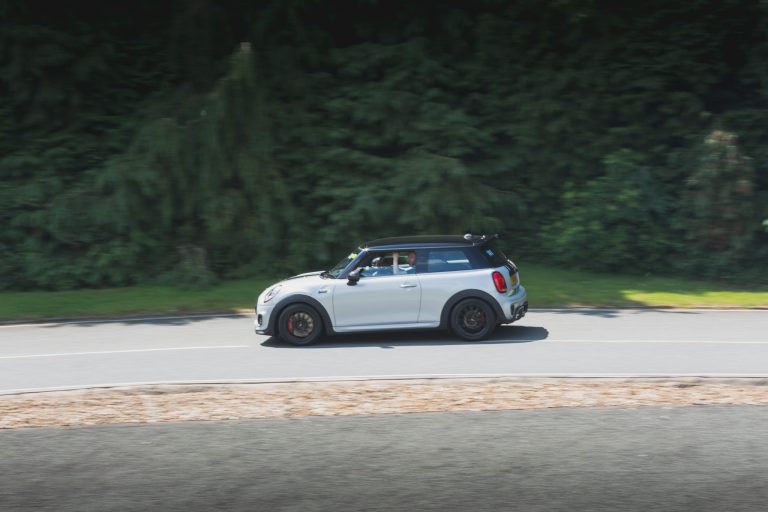 Grip was never a problem here. While the normal JCW had a minor problem with understeer, the JCW Challenge maintains strong grip throughout the corners. Then, there's the steering. It's shockingly quick. Paired with the track-focused suspension setup and a firm, well sorted chassis means that the JCW Challenge is very amenable. It responds to inputs within milliseconds of each other, meaning that this is quite close to the original MINI.
The brakes are strong, easily bringing the JCW Challenge to a stop with moments to spare. The car also sports a touch more negative camber and a lot less height. Basically, all the tweaks to make a car drive better has been made.
With all that said, being a track-focused hatchback has its drawbacks. And that is when you actually drive it normally on the road. It's a firm chassis designed to provide feedback, and that means that bumps on roads will provide a strong feedback. Still, it's not too bad to drive, considering there are much worse out there, and the drive settings help.
What's it like inside?
Well, there's nothing much to say about the JCW Challenge's interior. Not that buyers will particularly worry about that here anyways.
You get what you get on the normal JCW as standard. However, there's no extra options you can choose here. You do get a nice little build number sticker on the passenger side dashboard though, to make you feel that bit more special.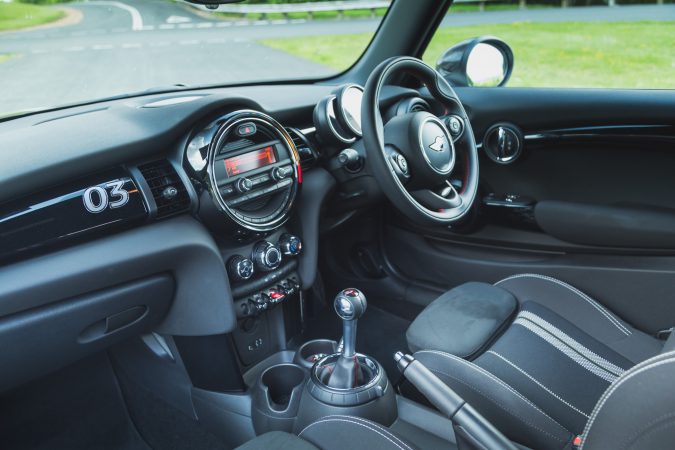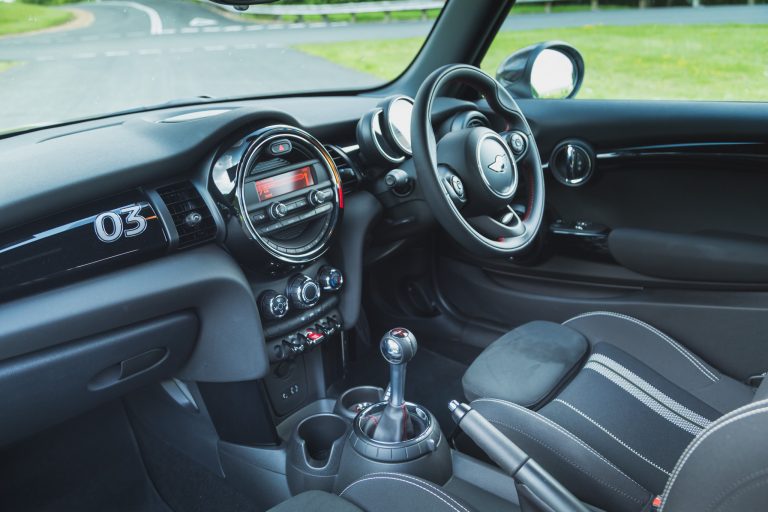 Otherwise, it's all normal JCW affair. You get sport Alcantara seats with unique stitching on them and a sporty leather steering wheel. And that's really about it. JCW kept the weight down as much as possible while making sure that the JCW is still livable.
There's no sat nav or climate control here. They must've taken a page out of Lotus's book here. Do you really need all that luxury though? Especially with a car like the JCW Challenge. It's not meant to please the general consumers in the first place.
Also, MINI describes the SPORT mode with 'Maximum go-kart feel', touche.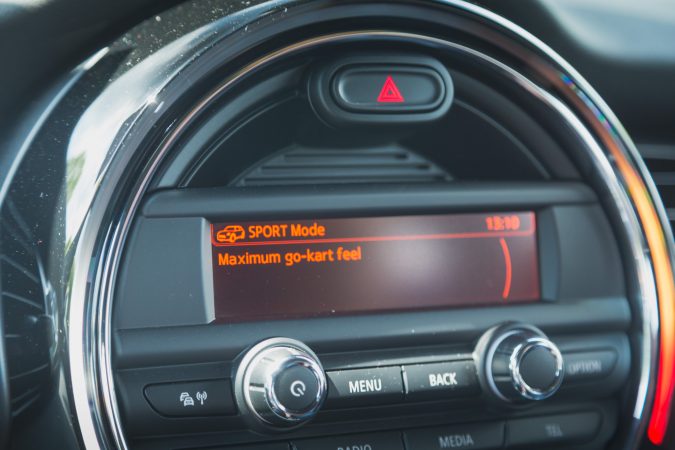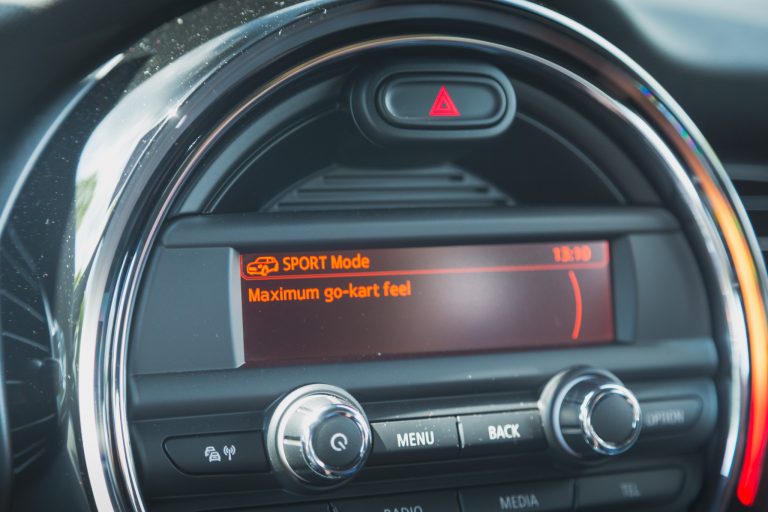 Being a hatchback though, the JCW Challenge still remains relatively practical. It has a boot capable of containing 211 litres of cargo that goes up to 731 litres if you fold the rear seats.
The Experience
The JCW Challenge is the purest driving MINI I've laid my hands on yet. The brilliance is, to most people's eyes, you don't look like a hoon inside another hot hatchback. It's still a MINI afterall, and it blends pretty well in a crowd.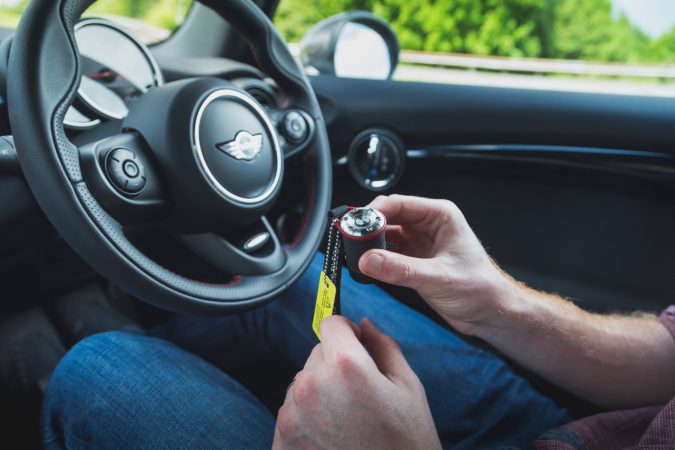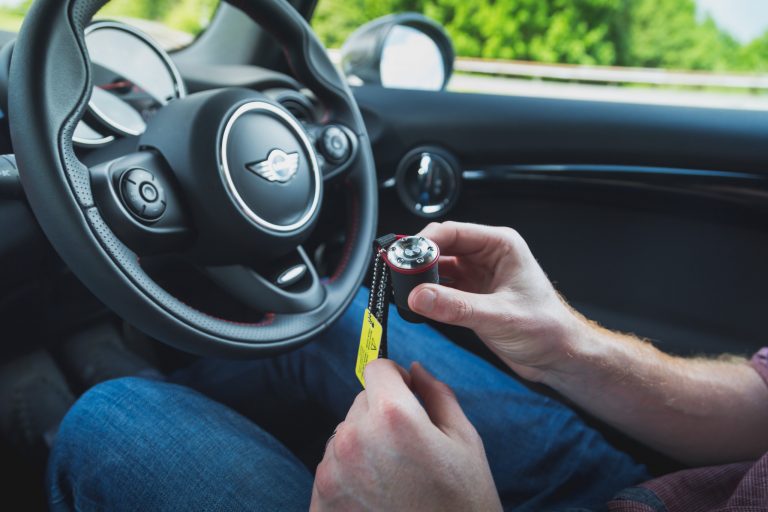 For those who know about the JCW Challenge and what it really signifies though, they'll give you a small nod. And on the B-roads, you'll certainly have the biggest grin on your face driving the JCW Challenge.
Verdict – MINI JCW Challenge
It's a MINI that'll only appeal to the hardcore petrolheads and the most avid MINI fans. I think it is also worth mentioning that the folks over at evo actually partook in the thought process for the JCW Challenge.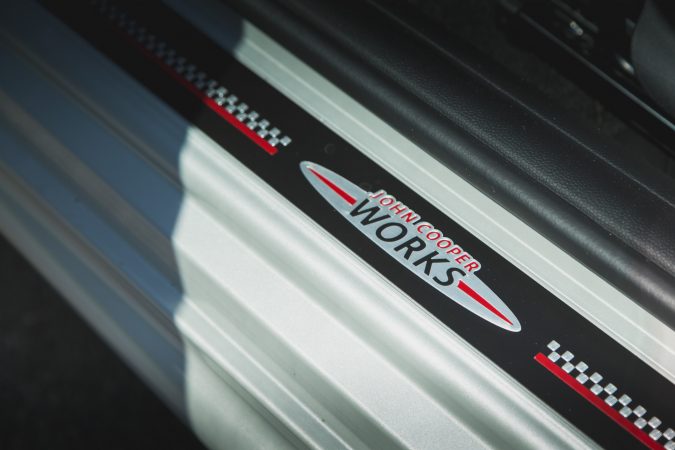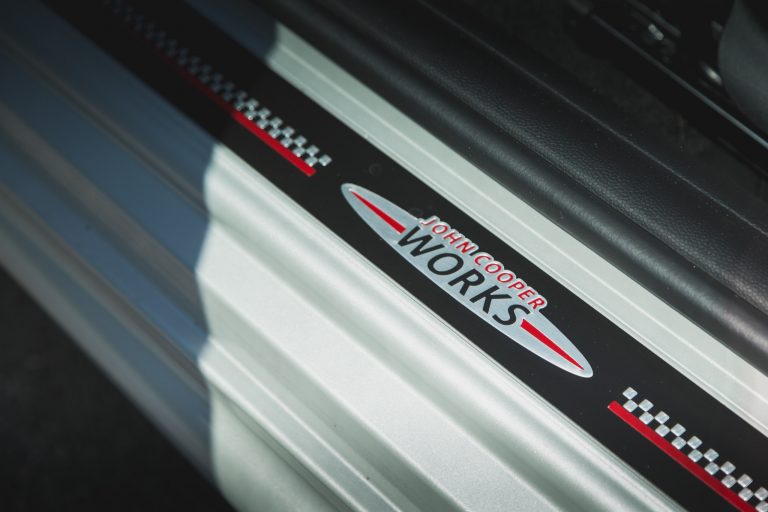 Of course, this is not a new market. There are plenty of extreme hot hatchbacks out there from Renault, Fiat, Ford, etc. However, this is still a special MINI that'd be appreciated in the future, if not now. Just like the JCW GP.
I'm not sure if there's a point to determine whether the JCW Challenge is worth it or not. To begin with, it's on a very limited run. And people that know they want one would've bought one already. It might seem like a lot of money for a little kit, but once you get into one, you'll begin to understand.
Highlight Video

Specification
MINI John Cooper Works Challenge
Price: £32,000
Engine: 2.0-litre turbocharged 4 cylinder petrol 
Power: 231 bhp
Torque: 320 Nm
Transmission: 6-speed manual
0-62mph: 6.3 Seconds
Top speed: 153 mph
Weight: 1,215 kg
Economy combined: 42.2 mpg
CO2: 155 g/km
Author: Paul Hadley