Mitsubishi Eclipse Cross 4 1.5 4WD Review
In a world dominated by crossover SUVs possessing similar USPs, Mitsubishi tries to swim against the tide by offering some distinct looks. We got our hands on the Mitsubishi Eclipse Cross 4WD and we put it to the test. Find out more below.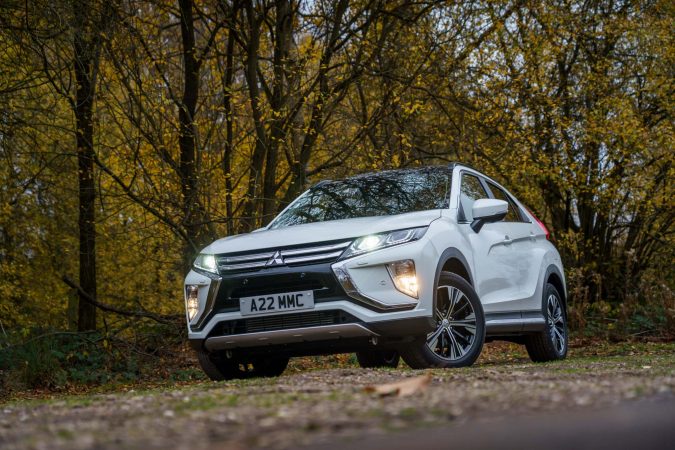 What is the Mitsubishi Eclipse Cross 4 1.5 4WD about?
Mitsubishi market the Eclipse Cross as their next generation of crossover SUV that is as capable on and off-road. We will start with the looks. Unlike most modern SUVs that go for more subtle styling, the Mitsubishi Eclipse Cross 4WD is all about being as loud as possible from a design perspective. It has a very unique look that people will either love or hate. This is especially prominent from the rear.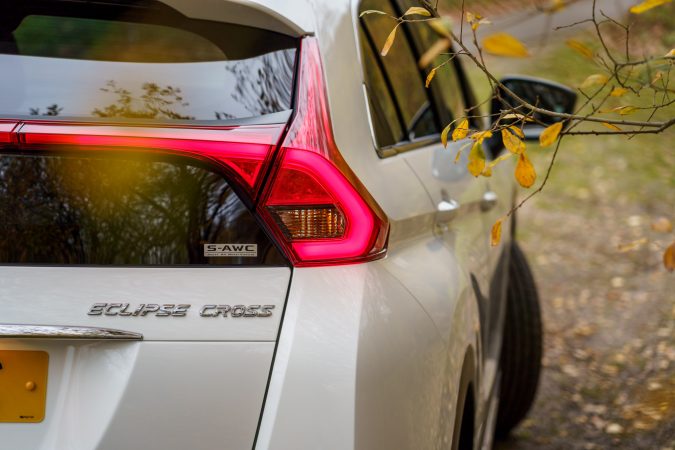 Don't get us wrong. The looks do have some plus points. It is quite sporty and lends the car a very serious impression. The headlamps look quite cool but the fog lamps do seem a bit too much.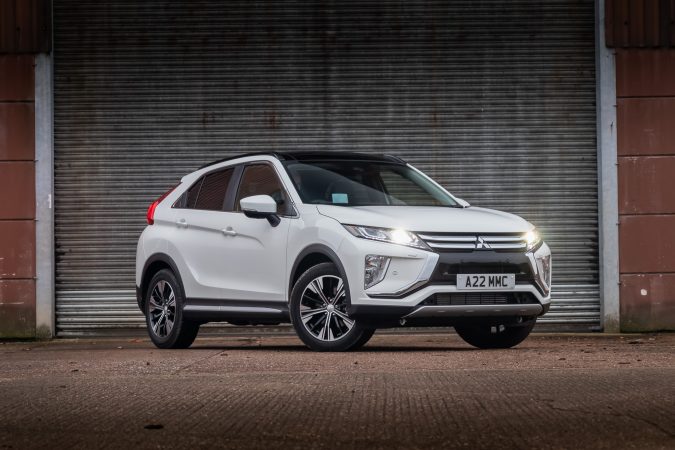 Mitsubishis have never been about looking overly classy. The reason they have a good following is because they are practical and if that is what you are looking for, then this crossover SUV will not disappoint.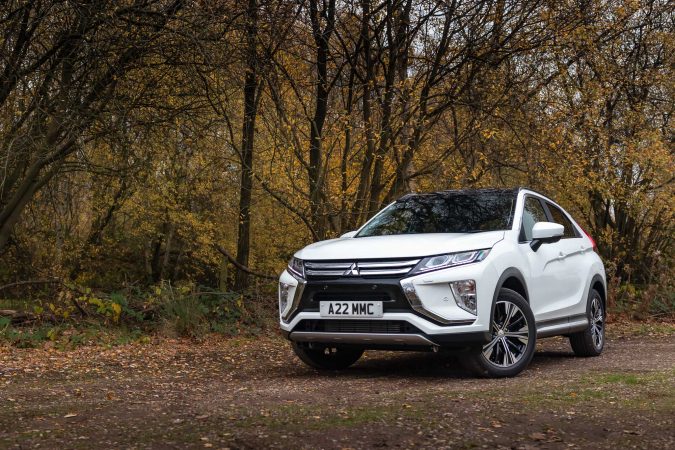 The tail lamps and the tailgate do seem a bit 'out there' and will stand out in today's world of conservative-looking cars. Whether you want that sort of attention is your call. If you are okay with it then the rest of the cars looks should not be too much of an issue.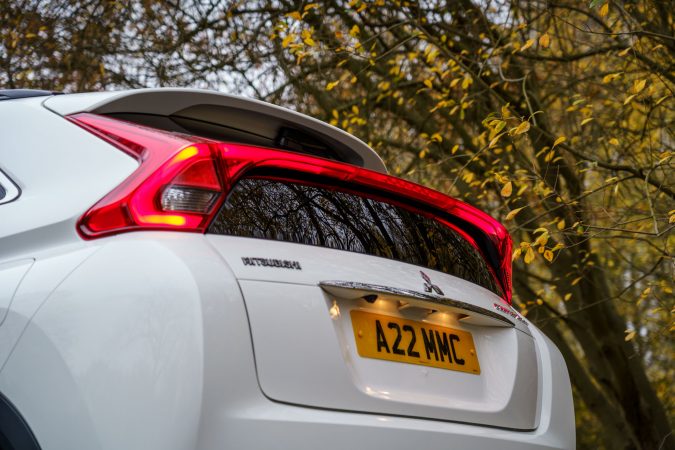 Coming to the heart of the matter, Mitsubishi cars have always been about the way they drive and the engine plays a big role in this.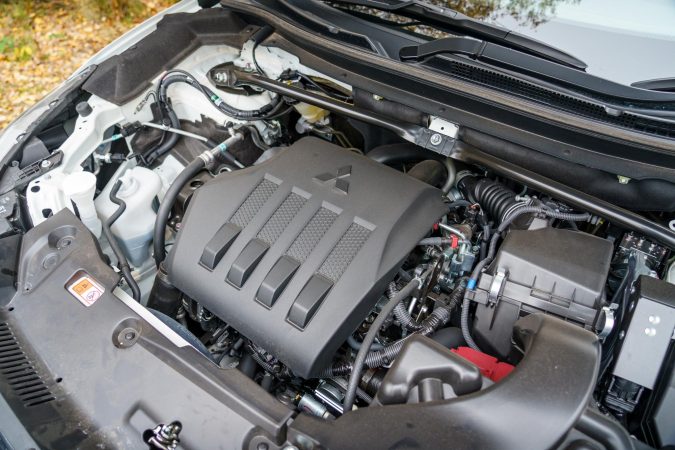 The Mitsubishi Eclipse Cross 4WD is powered by a 1.5-litre turbocharged direct injection petrol engine. This engine is capable of producing 163 PS of power and 250 Nm of peak torque which is quite adequate for a car of this size. This engine is matched to an 8-speed CVT automatic transmission that has paddles on the steering wheel allowing you to shift gears on your own, as well giving you the best of both worlds. The Mitsubishi Eclipse Cross 4WD is the heaviest of this line at 1,550 kgs of kerb weight. It achieves a 0-62 mph speed in 10.4 seconds and can go all the way up to 124 mph. It produces 196 g/km of CO2. It is an all wheel drive vehicle emphasising its off-roading capabilities and has a towing capacity of 1,600 kgs. It manages to give a combined mileage of 32.5 MPG.
How does it drive?
Jumping into the Eclipse, the height and visibility are well suited to those wanting to drive around town or off-road. It is easy to get in a good driving position and feel comfortable to sit in from the start.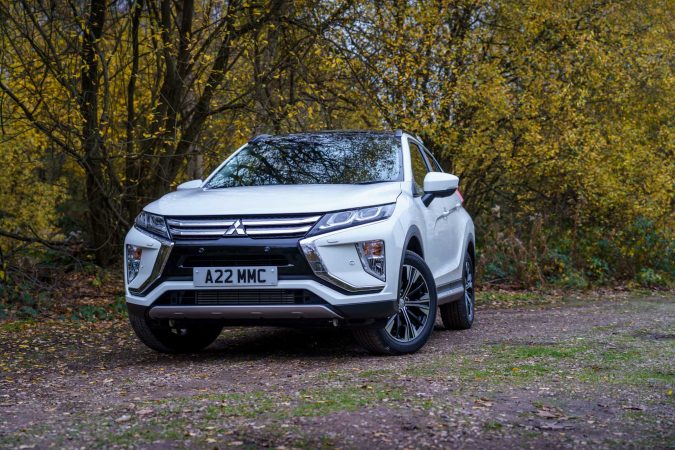 The 1.5-litre engine certainly isn't the most powerful engine, but it works pretty well in the Eclipse Cross. It isn't particularly quick and you will never feel the kick in your back sort of acceleration but neither does it feel lacking in punch. It is quite refined and allows you to drive the Eclipse Cross without too much fuss.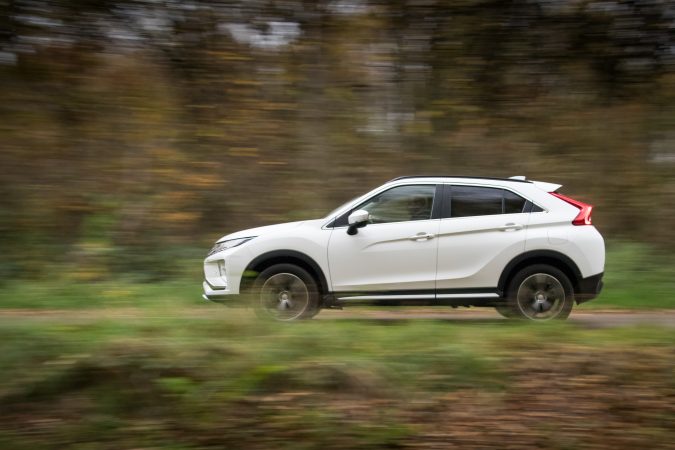 The 8-speed automatic CVT gearbox is quite intelligent and responsive. There will be those moments where you might catch it napping but in most cases, it will work like a charm. Like any CVT gearbox, the way it responds will depend on the way you drive it. After a short period with the car, you will learn how it works and start to make the most out of it.
As long as you are progressive with your throttle input, it works quite well. Overtaking isn't a huge problem in this car as it is with many other automatic gearboxes.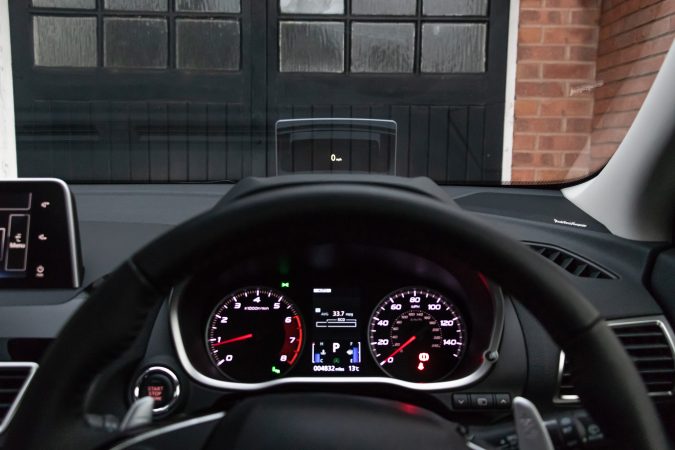 The other major selling point of this model is the All Wheel Drive system. You can set the drive to snow, gravel or auto and grip is never a problem even in the most demanding of conditions. This helps to give you great confidence in cornering the car in wet and cold weather.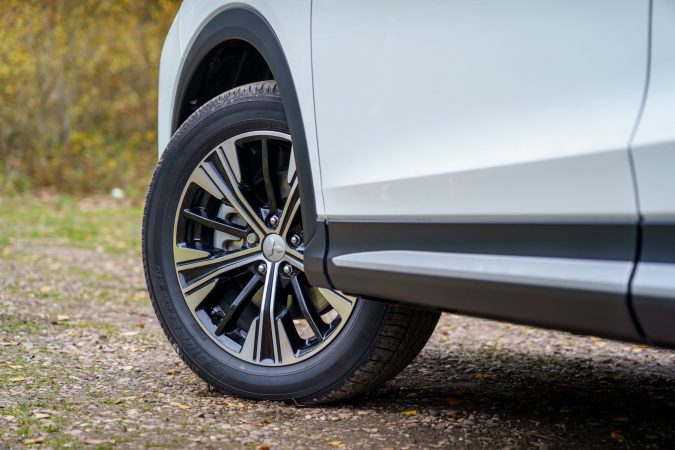 The suspension isn't the greatest in the crossover segment. You won't have much to complain about while driving on a smooth road but running over small bumps tends to upset the car. You can certainly live with it, but it is less forgiving than some other crossovers.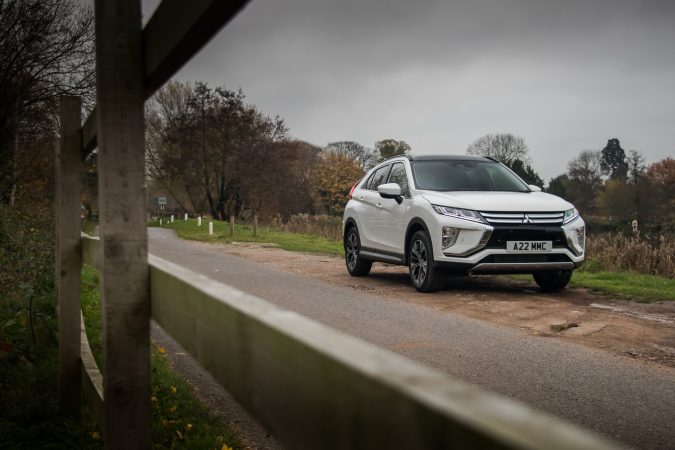 It is quite safe, though. With all the necessary features like ABS, active stability control, traction control, front, side, curtain & knee airbags, brake assist, collision avoidance systems and lane assists, Mitsubishi hasn't cut any corners here.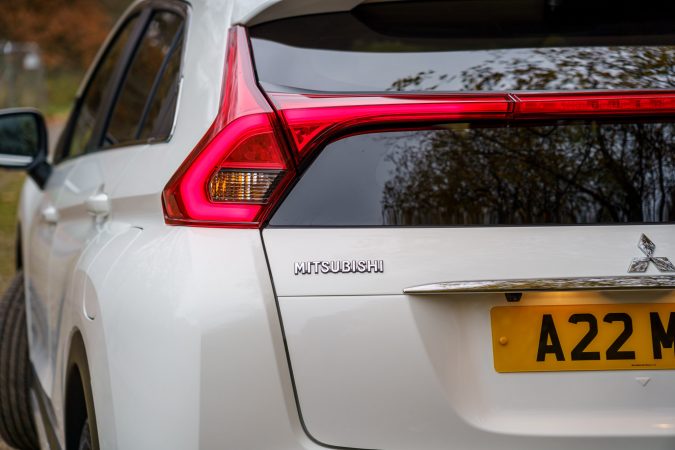 What is it like inside?
The Mitsubishi Eclipse Cross in 4 trim is a decently equipped car by current standards. It lacks its own navigational system, but you can navigate on your phone via Apple CarPlay or Android Auto. The rest of the equipment is quite good. You get a 360° parking camera which is very useful when parking.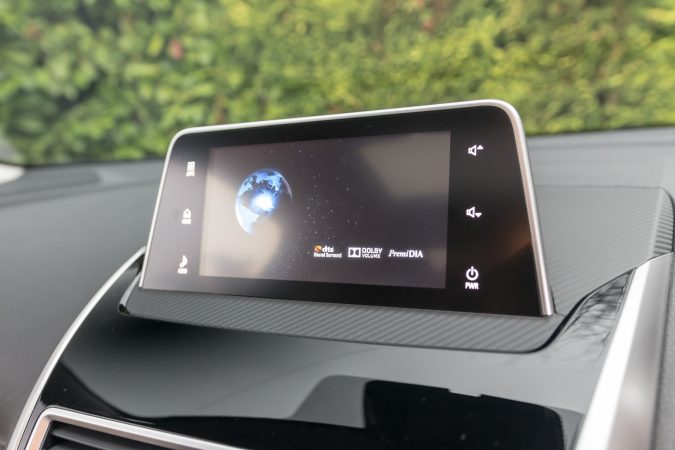 The interior is quite attractive and functional as well. Everything is laid out nicely and the Mitsubishi Eclipse Cross 4 comes with a cool head-up display. There are adequate amounts of small storage, which makes it very practical in front.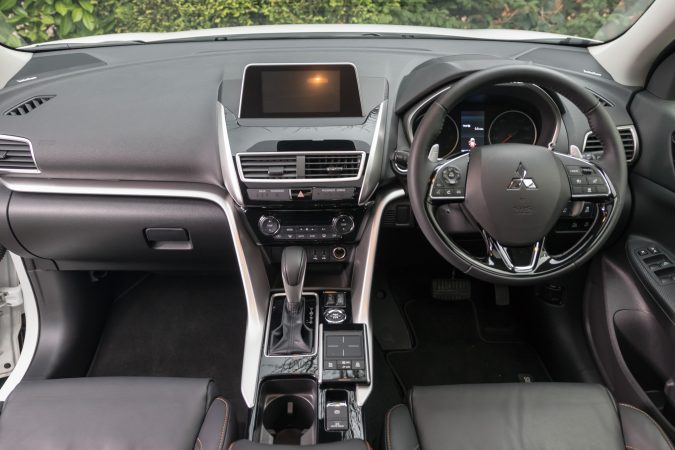 The seats are comfortable too and offer a premium look and feel. They are quite plush and do not feel tiring over long durations. The infotainment system is satisfactory too. The speakers from Rockford Fosgate are stylish and only the most ardent audiophiles will be able to find any fault with it.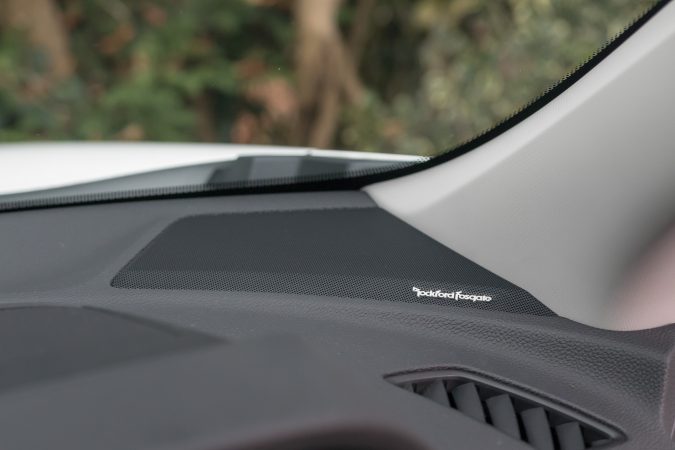 The placement of the speakers is also done in an intelligent manner that both enhances the aesthetics of the interior while also providing a more immersive audio experience.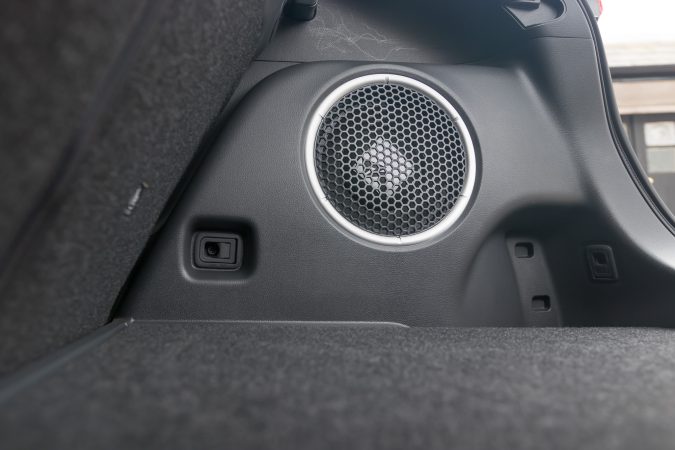 The rest of the dashboard looks pretty standard. Everything is well within reach and the system as a whole is quite intuitive and changing everything from the temperature settings to the all-wheel-drive settings is a breeze.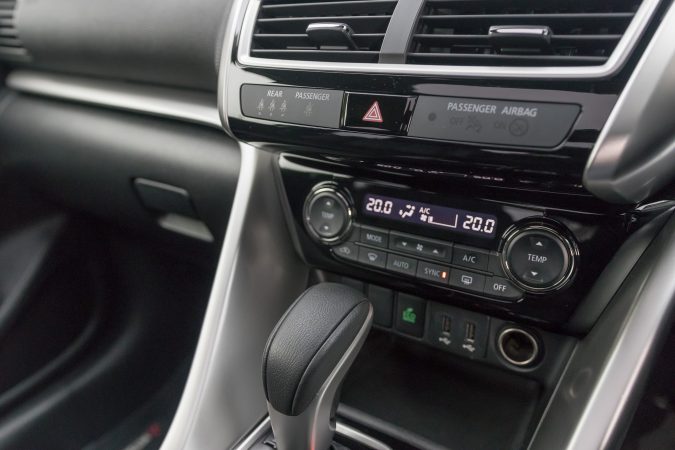 The instrument cluster is also nicely done. There is no information overload as is common with some cars. Everything is displayed in a clutter-free manner and the steering-wheel-mounted controls make life a lot easier.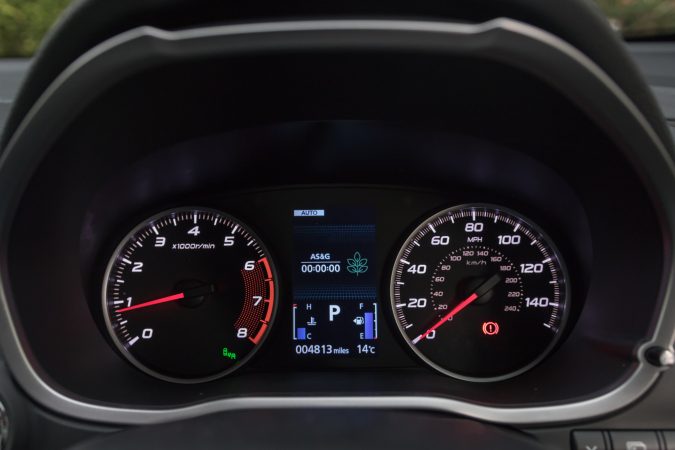 In the rear, the passenger space is OK but it does feel a little on the small side, which will only be an issue on long drives.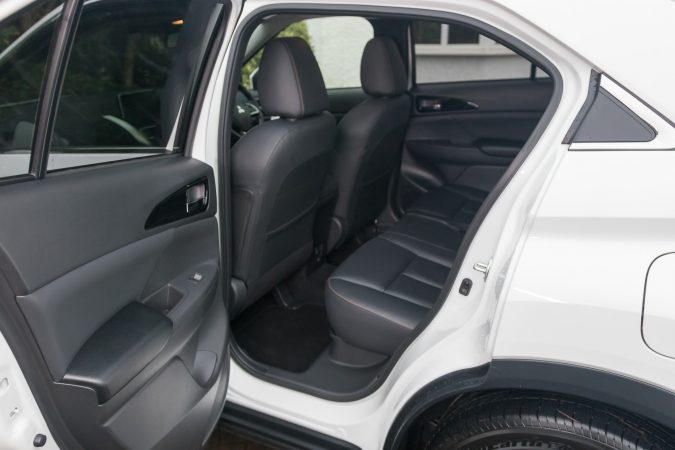 There is plenty of luggage space in the boot. The wheel arches do cut into the space a bit, but for most people, it will work very well.
The experience
The Mitsubishi Eclipse Cross 4 comes with a host of necessary features for driver aid and safety which makes it functional, but it lacks the zing that would have set it apart from the host of crossover SUVs out there. It does have a unique look but I think potential customers will be divided over its merits.
Mitsubishi Eclipse Cross Cost
The Mitsubishi Eclipse Cross 4 with 4WD retails at £28,480, with additional upgrades costing a couple of grand more if you want them.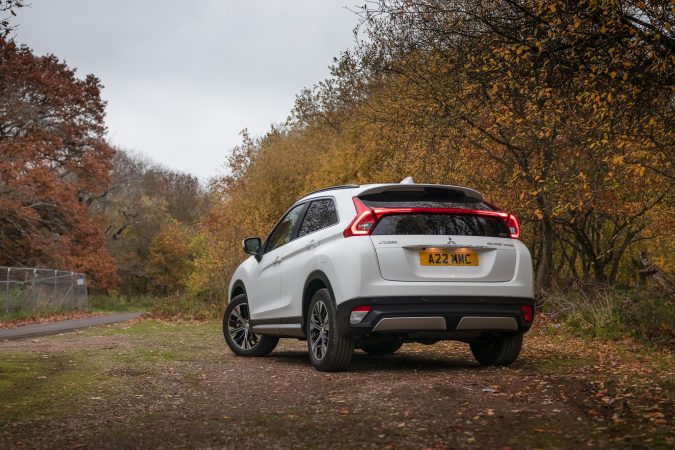 Verdict
The Eclipse Cross adds itself to the competitive market of crossovers. Mitsubishi bring their own style, performance and reliability to the mix. In the UK, the sales volume won't be as high as some of the bigger players, but for those that love the brand, it is a credible option.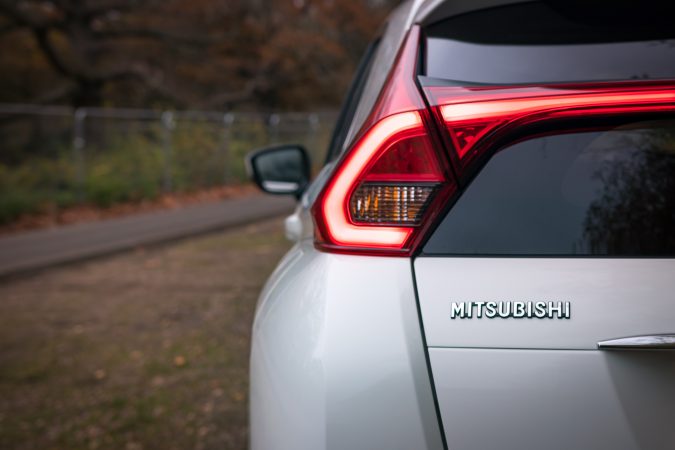 Specification
Mitsubishi Eclipse Cross 4 1.5 4WD Specs

Price: £28,480
Engine: 1.5-litre Turbocharged Petrol
Power: 160 bhp
Torque: 250 Nm
Transmission: 8-speed Automatic CVT
0-62mph:  10.4 seconds
Top speed: 124 mph
Weight: 1,550 kg
Economy combined:  32.5 mpg
CO2: 196 g/km
Gallery