The Ariya is Nissan's all-new, EV-only flagship, and it's a huge deal for the brand. This is their big leap forward into the future, so it's crucial that they hit it off right from the get-go. Especially, considering just how large the gap is between it and established EV players like Tesla. Personally, I've followed its conception since the Ariya was first unveiled a few years ago. So, has it been worth the wait?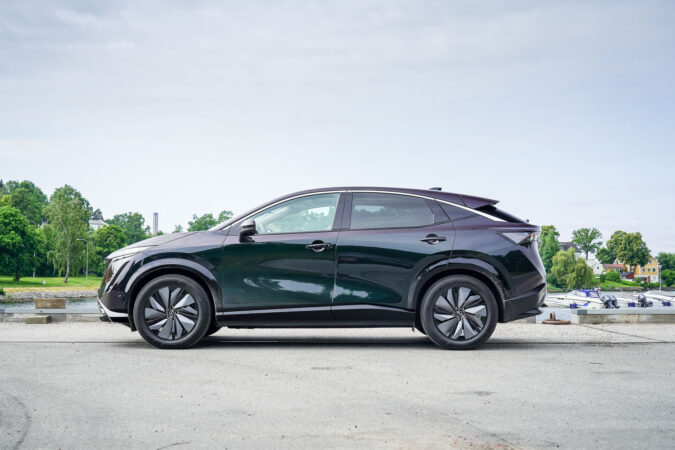 Well, I've finally had the chance to get behind the wheel quite recently, and I have a lot to say. Nissan is no stranger to electrification as the Leaf was among the world's first major mainstream EVs and it's also Nissan's other electric-only model. For over 12 years since the Leaf began production, all of those experiences, learnings, and data gathered by Nissan are being put to work in their new Ariya.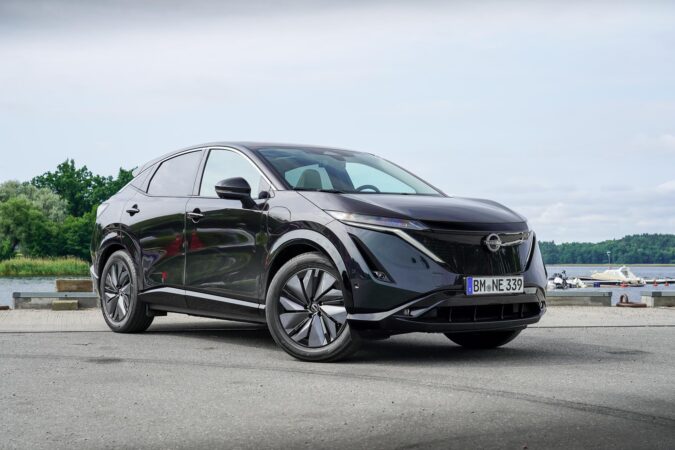 Moreover, we then have to remember that Nissan is a world leader in the crossover-SUV space. With those two worlds combined to make the Ariya come true, is it as revolutionary as Nissan's marketing wants you to think? I believe so, and they've certainly made a strong impression if this is the direction that they're heading into. So, let's take a closer look at what the Nissan Ariya brings to the table…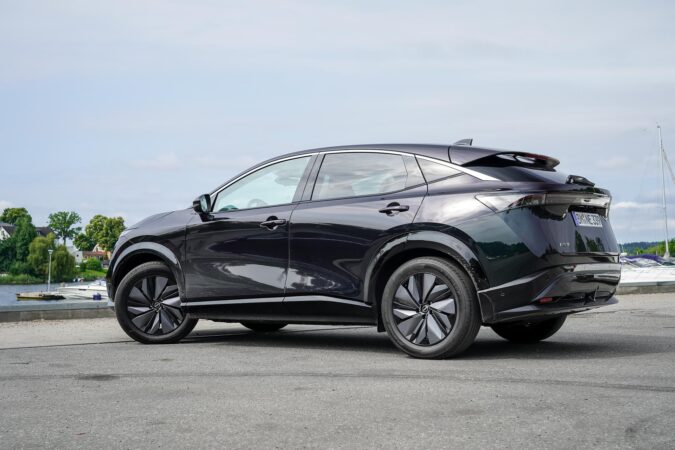 What Is The Nissan Ariya About?
Looking around the new Nissan Ariya, and whether you choose to believe it or not, our example here is actually wearing green paint. Although, it looks black from most angles, with slight specks of green here and there. That's especially so when light hits it at just the right spot. As a whole, I dare say that it's a pretty handsome car. At first glance, the Ariya is very large and imposing to look at.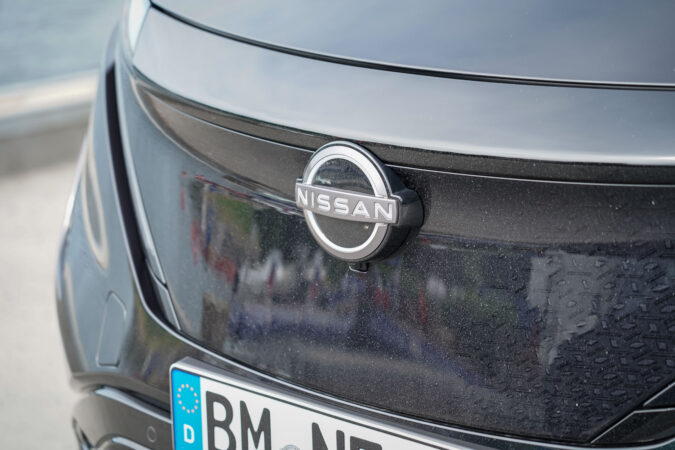 Though, you do have to appreciate the level of attention to detail in the curvature of the design. Being an EV, aero is a key part of its aesthetics, and I think it complements Nissan's new design language rather well. A set of 19-inch alloys makes this Ariya look the part. Meanwhile, its front grille ever so subtly lights up with a distinctive japense-inspired pattern, which follows through in the interior ambient lighting.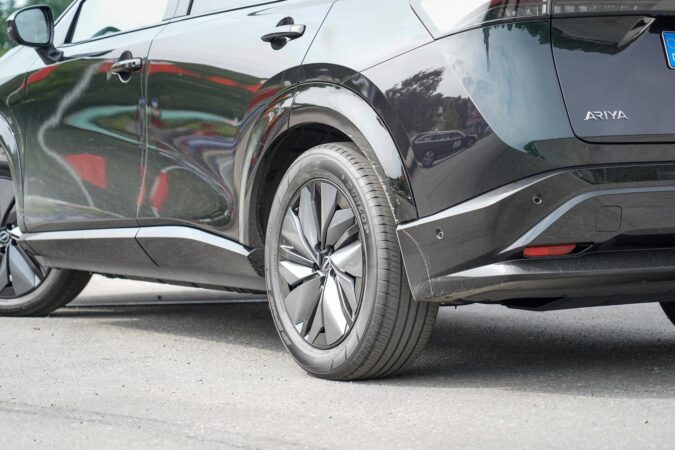 How Does It Drive?
But enough about the looks, because it's what's underneath the flesh where we truly get to see what makes the Ariya unique. Nissan's Ariya sits on a brand-new all-electric platform, which currently isn't shared with any other Nissan model. The design and construction itself are rather clever, too. It's been conceived with decent ground clearance and good interior space, but without being too unwieldy.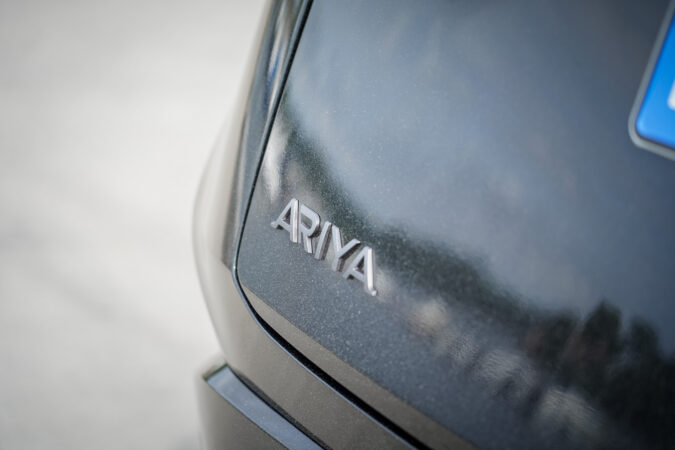 Moreover, its batteries don't take up too much space, as their inclusion was considered thoroughly in the early design phase. Fun fact, the Ariya's battery is 33% thinner than the one in the Leaf, despite it being capable of a much higher range. The powertrain is also worth discussing, as you can choose one of three distinct options. To be clear, our example here is their more entry-level drivetrain variant.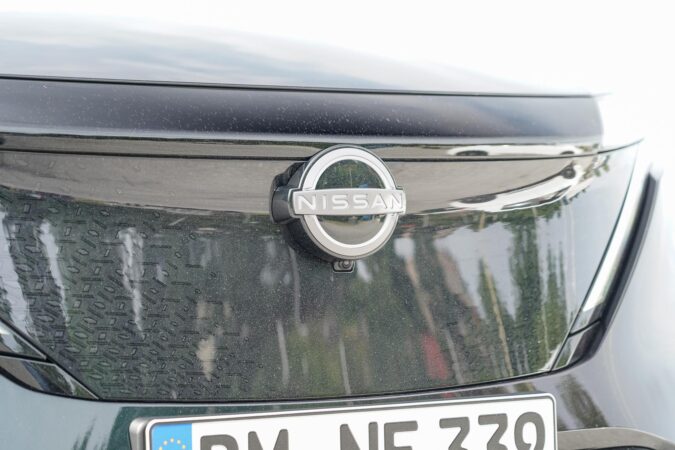 This, therefore, starts us off with a respectable 63kWh battery pack, featuring a 160kW motor and a decent 300Nm of torque. A step up from that grants you a much larger 87kWh battery and a beefier 178kW motor, the latter outputting a similar 300Nm of torque. Alternatively, you can opt for the top-tier e-4ORCE model, which pairs a familiar 87kWh battery pack. But this time, with dual motors.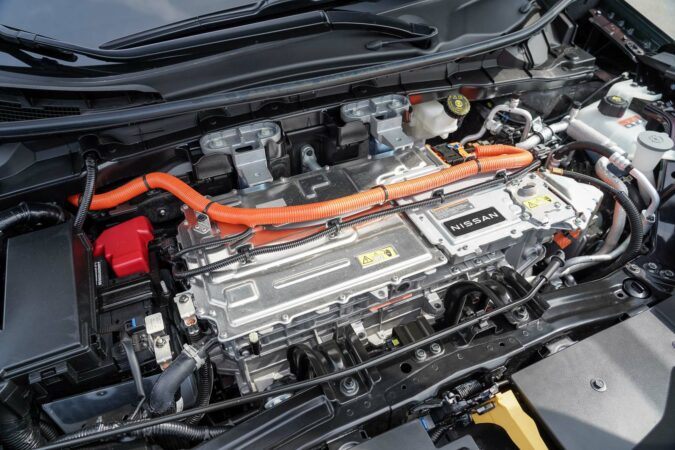 Instead of two-wheel drive, the dual motors afford you a combined 225kW of power and a whopping 600Nm of torque. As for charging all this, most will likely keep the Ariya, as with most EVs, charged at home. Ideally, keep it plugged into a wall charger. With that typical home 7.4kW rate of charge, fully charging the Ariya's batteries will take between 10 hours (63kWh battery) to 13.5 hours (87kWh battery).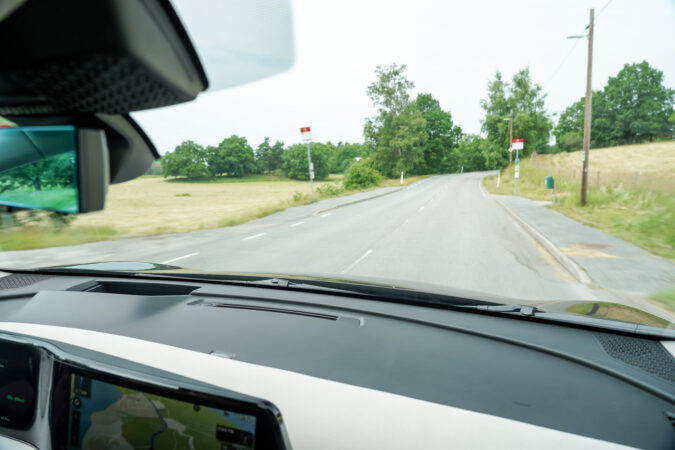 Note, we're counting the charge when it goes from 10% to 100%. Beyond that, you might think about setting up a speedier 22kW charger (for home or work). In this instance, you'll hasten the charging times to between 3.5 hours (63kWh battery) and 5 hours (87kWh battery). Otherwise, quick charging will always be a good option for when you're on the move and need to fill up the battery in a pinch right quick.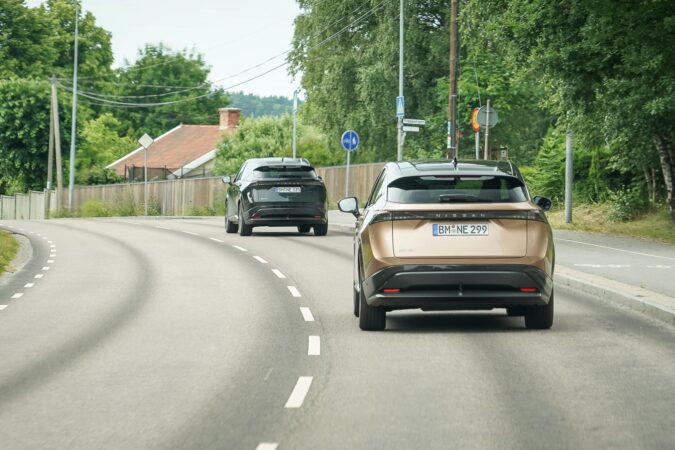 At a growingly commonplace 130kW DC fast charger, the Ariya would refill its batteries from 20% to 80% in just around 28 minutes (63kWh battery) to 30 minutes (87kWh battery). Long story short, the charging times here are pretty typical of most EVs. With that being said, Nissan's lengthy experience with the Leaf allows it to programme the battery management system to charge more consistently.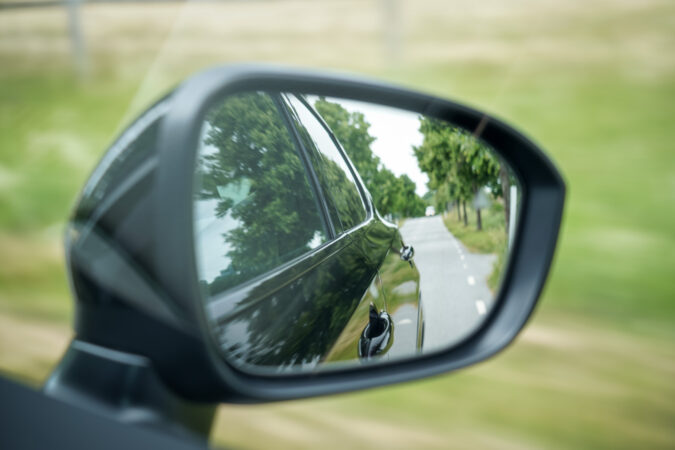 But what does all this charging get you? Well, the Ariya's range extends to between 250 miles (with the smaller 63kWh battery). Or, up to 329 miles (with the big 87kWh battery pack). Note, that you will get a slightly lower range of about 310 miles if you pick the sportier e-4ORCE variant. It's a tad heavier and more powerful, after all.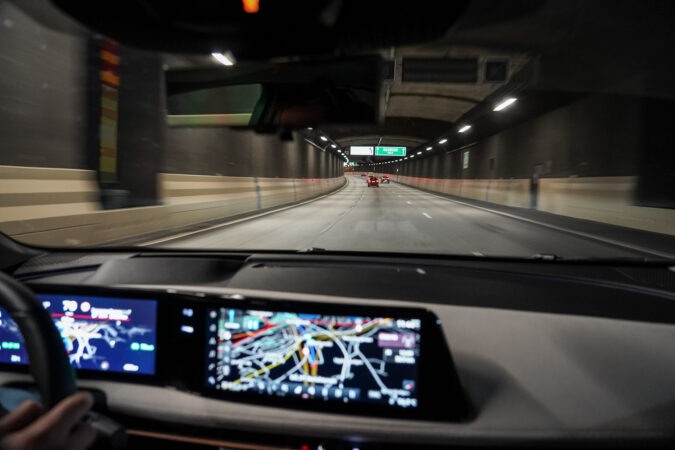 In our experience, the Ariya averaged a consumption rate of approximately 13.8kWh/100km. In mixed driving conditions, this is pretty good. Regardless, there are a lot of driving modes to choose from if you want to further calibrate the powertrain. This includes their e-Pedal system for one-pedal driving.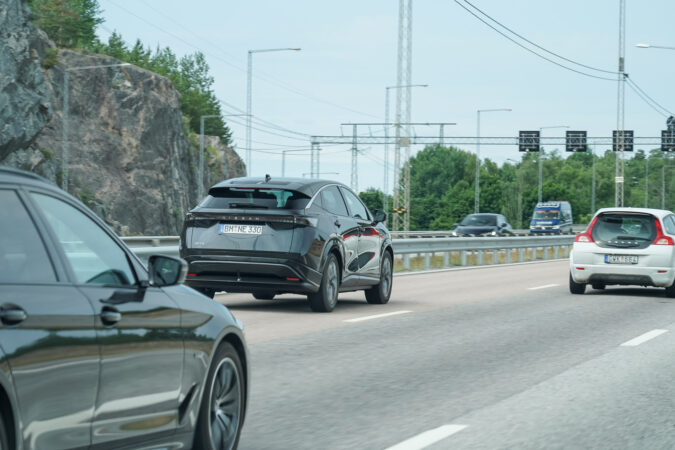 But no matter what setting you pick, it shouldn't distract you from just how effortless the driving experience in the Nissan Ariya was. That punchy and torquey power delivery as is usual for EVs is potent enough if you're in a hurry. Though, I did find that the power drops a bit at the top-end of the power band, once the Ariya exhausts itself. Yet, owing to Nissan's fine-tuning of the suspension, steering, and chassis, it handles great, too.
Neither did the Ariya ever roll nor lean excessively when you're going in hard(ish) into a corner. Meanwhile, it's serene and smooth when you're just driving around normally. In addition, the brakes also feel very natural, which can be hard to get right with EVs and their regenerative braking. This all makes driving a Nissan Ariya a total breeze, ensuring that even a boring commute can still be quite relaxing.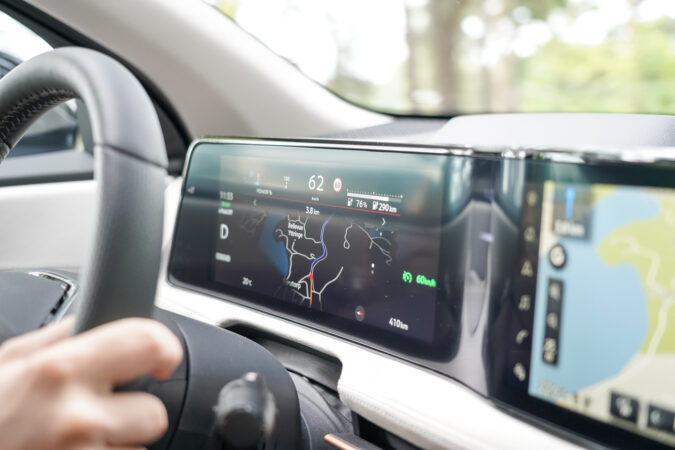 What Is It Like Inside?
Stepping inside, the interior of the Ariya is beautifully done. So much so, that these pictures just can't do it enough justice. It echoes a rather bold and futuristic design ethos, as is the case with the Ariya's exterior. However, Nissan has then combined it with an air of traditional Japanese craftsmanship, as you might notice from its delicate woodworking (or at least, it feels like wood) and finishing.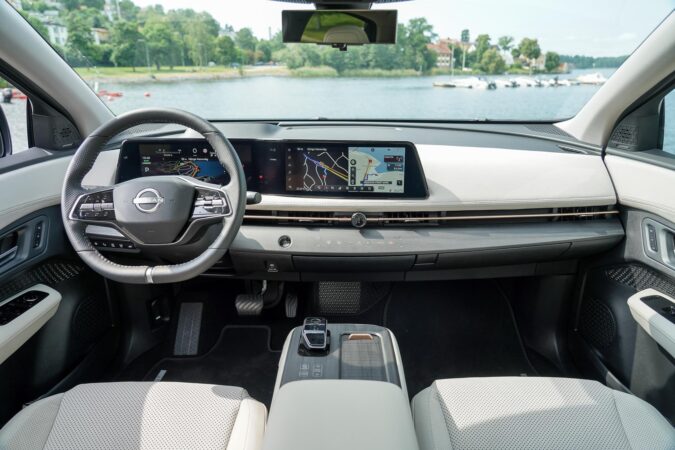 Another unique touch is how Nissan has integrated many of the controls in the Ariya's cabin. The one novel point is that they're all touch-only surfaces, with few physical switches and buttons aside from a handful on the steering wheel to speak of. Those touchpoints seemingly float on top of the wood as if it's been painted on. It definitely helps to clean up the already minimalistic interior quite a bit.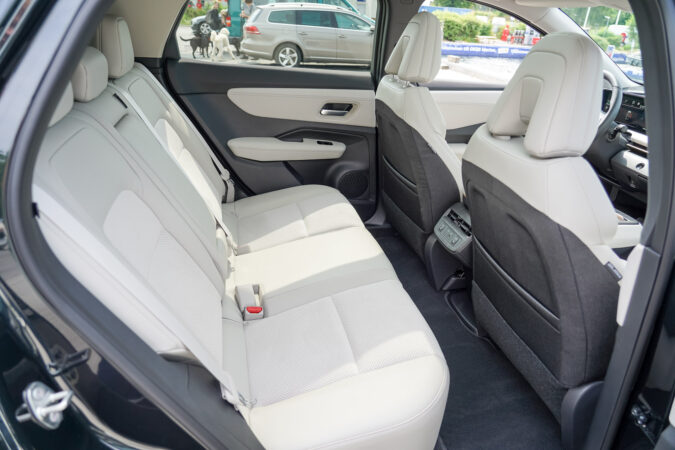 On the flip side, this makes it somewhat difficult to know what you're pressing just by feel and muscle memory alone. But at least it has haptic feedback to let you know that you've pressed something. Yet again, it's just so gorgeous to look at, that you might even forgive them for it. I mean, just look at the subtle copper accents running across the interior. It really does feel like you're in a spaceship!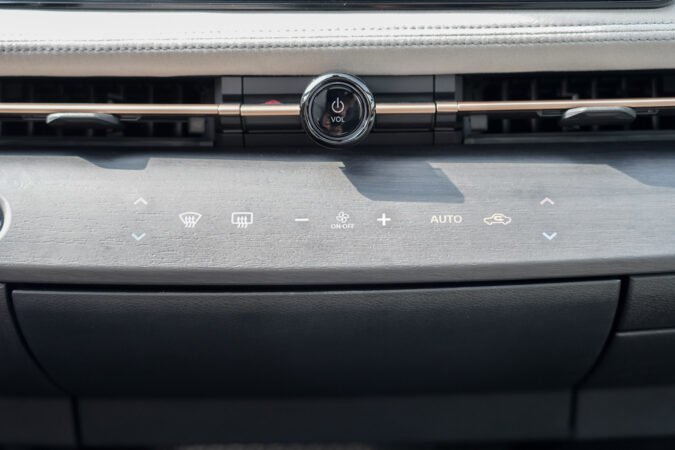 That segues us nicely into talking more about the tech. The Ariya features two displays – a 12.3-inch central infotainment screen, and another 12.3-inch fully digital dash. They're fitted with all the bells and whistles that you'd expect – voice assistant, Android Auto, Apple CarPlay, you name it. Still, and despite the otherworldly nature of the Ariya, it's just as practical and usable as any old Nissan.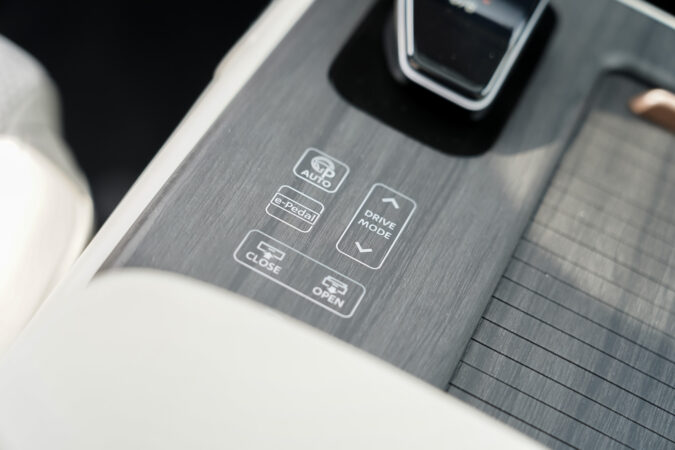 Even with my tall frame, the rear passenger legroom is pretty solid, as is the headroom. The packaging is well-thought-out enough that you're still getting a vast boot space. Plus, not having a transmission or engine frees up a lot of room in the front, as well. Thus, Nissan offers you a secondary glovebox, and the option to move the entire centre console back and forth, allowing you to make it even roomier.
The Experience
Being a range-topping Nissan model, the Ariya comes included with the very best of tech that Nissan has to offer. This includes their ProPILOT active safety systems and driver aids. For the most part, you will surely welcome its inclusion of adaptive cruise control, lane-keeping assist, blind-spot monitoring, and more.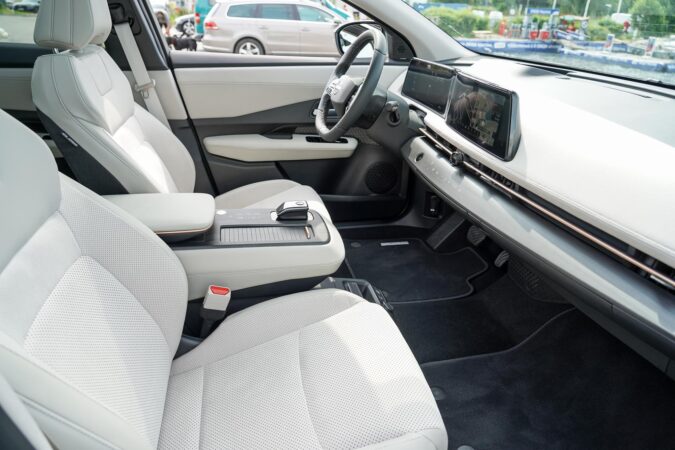 The ProPILOT can also use GPS and satnav to determine where you're heading next. Subsequently, it uses that location data to make adjustments before you're heading into a corner or approaching an island and so on. There are other neat nice-to-haves, like adaptive high beams or its parking assists. Crucially, it also comes with an abundance of safety features to keep you safe, such as rear cross-traffic alerts, automated emergency braking, as well as recognising road signs.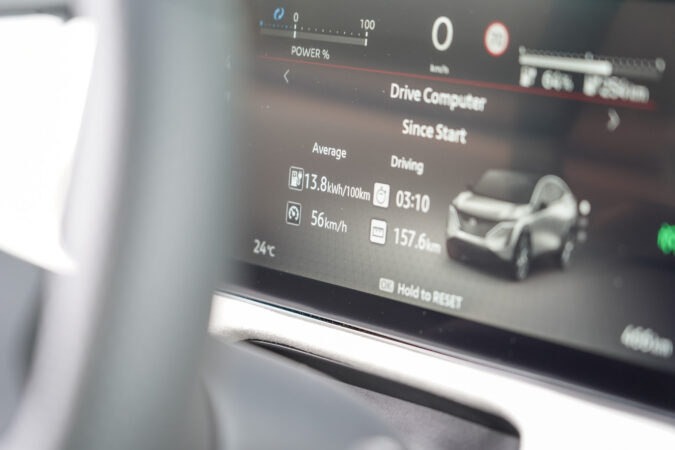 Nissan Ariya Cost
The new Nissan Ariya range starts from £43,845. This gains you a 63kWh battery pack and a 160kW motor, as we've tested here. All the while, the mid-tier sweet spot of the family will be the one that's pairing a 178kW motor and that larger 87kWh battery. This will set you back at least £49,595. If you want even more power, you can step into the e-4ORCE trim for a respectable £52,295.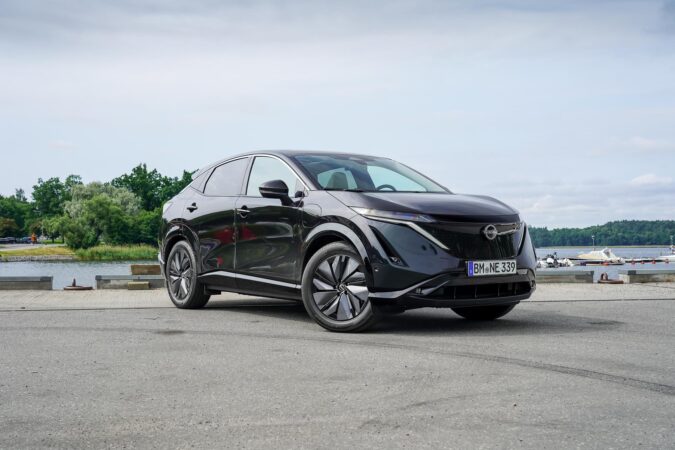 Nissan Ariya Verdict
Frankly, I think this is going to be a winner for Nissan, as the Ariya is a fantastic all-around EV. It can handle and drive effortlessly while making the entire journey a serene experience. Furthermore, the interior is a great place to spend those long commuting hours in. And despite being as revolutionary of a car as it is, the Ariya is just as practical and sensible as any crossover SUV is expected to be.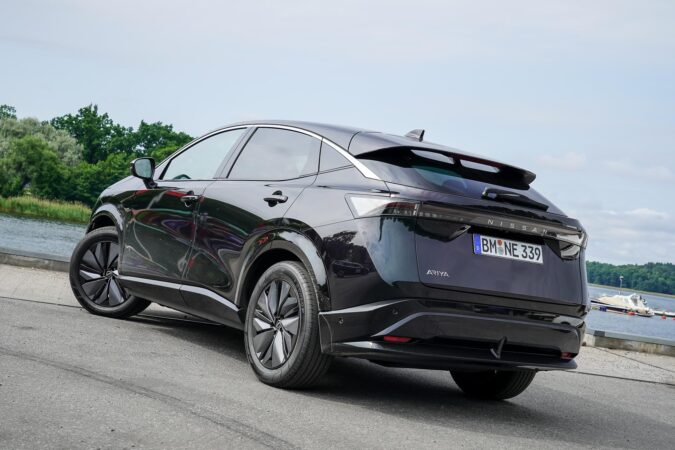 Specification
Nissan Ariya Specs

Price: From: £43,845
Engine: 160kW single-motor
Power: 160kW (217hp)
Torque: 300Nm
0-62mph: 7.5 seconds
Top speed: 100mph
Weight: 1,800
Economy combined: 250