Godzilla – or the R35 GT-R, if you'd like – has been with us for what seemed like aeons. 14 years, to be exact, and it appears as though Nissan hasn't changed much on it. Carrying its lineage from the legendary Skyline name, its pace of evolution come in tiny iterations. A bit more horsepower here, and some suspension tuning there… Today, it's culminated into its biggest leap yet, the GT-R Nismo.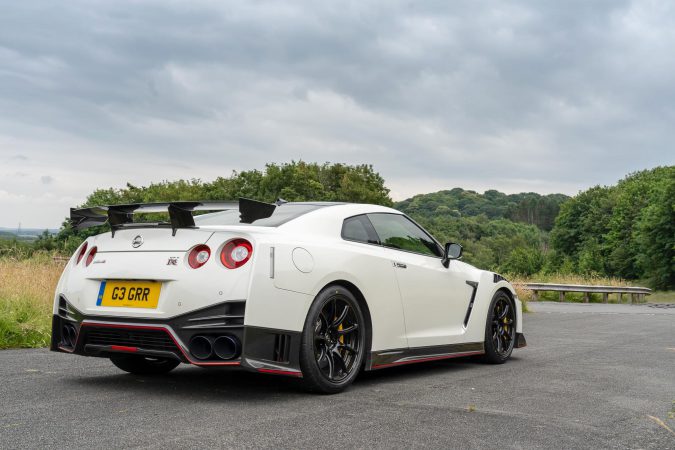 This is the most hardcore, pure, and unadulterated GT-R experience that you can ever get, in before it all goes electric. Big spoiler, big aero, light(er) bodywork, and performance that's more or less borrowed from a full-blown GT3 car. So, does a decade-plus worth of learnings really make it worth the price tag as ginormous as its wing? Well, let's find out how the GT-R Nismo drives.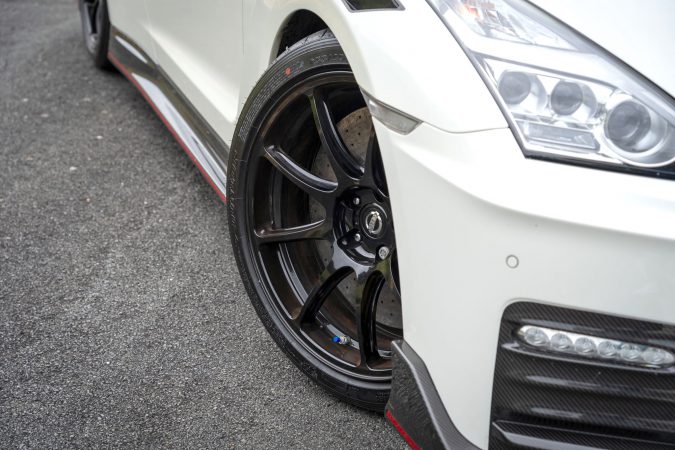 What Is The Nissan GT-R Nismo About?
But first, what can we see here that's changed from the regular R35? Well… It's quite a lot. In fact, it looks absolutely mad! The Nismo kit is far from the elegantly styled and minimalistic GT-R when it first came out years ago. Although, a lot of the extra racy, touring car-esque paraphernalia has a good reason to be here. For a start, how about those very prominent vents along the front wings?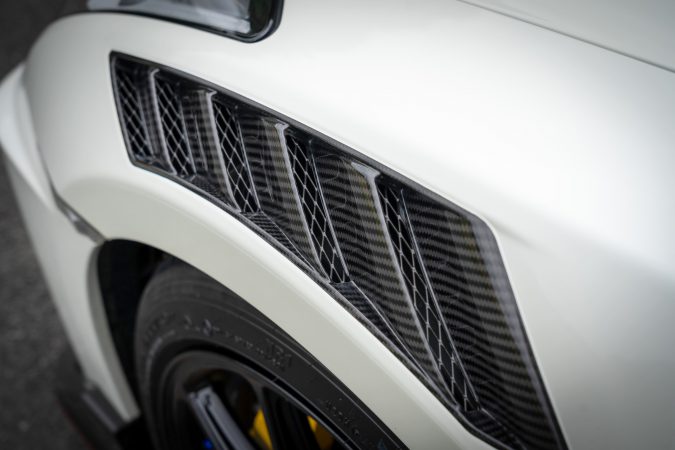 Simply put, they not only relieve built-up pressure from the wheel wells but also help to channel aero. Elsewhere, it works in tandem with small winglets and splitters strewed about, not to mention the gargantuan rear-wing. Finished in the oh-so-delicious carbon fibre, making it a tad bit lighter, too. But looking past its looks, the Nismo'ed GT-R is just as insane to drive.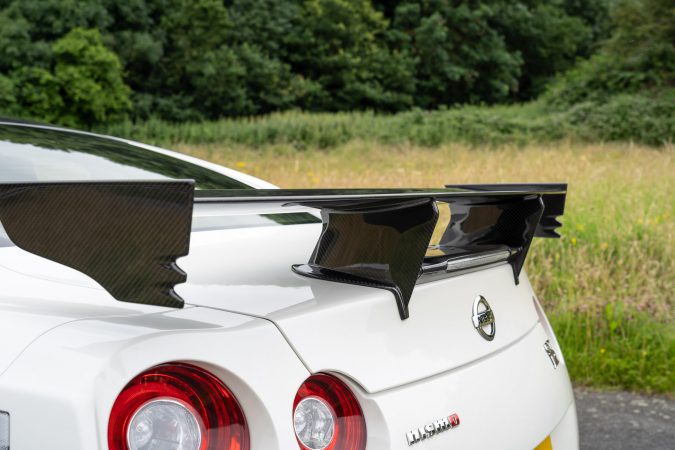 How Does It Drive?
While it may have that look-at-me silliness, its dynamics are far more methodical and scientific than outright madness. Remember that one episode of Top Gear when Jeremy Clarkson dislocated his neck while exploring the GT-R's grip? Well, that's no less the highlight of this GT-R. And with Nismo's help, take that grip up a notch and multiply it again, because it sticks like nothing else.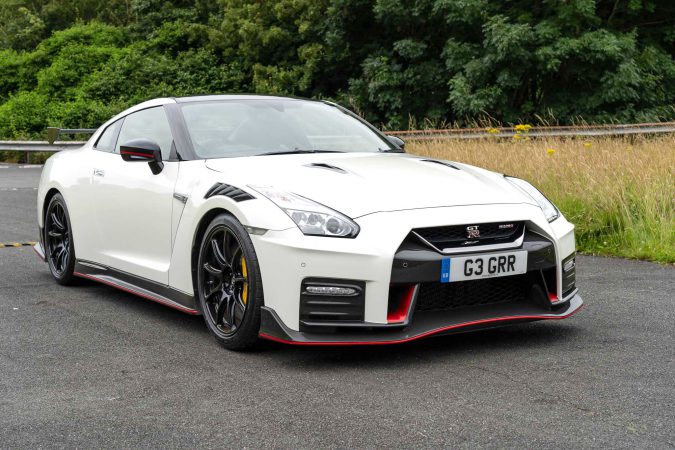 You can feel otherworldly traction on the ground, and the way it grips around corners is astonishing. Some of that magic can be attributed to this set of speciality and very sticky Nismo-spec Dunlop SP Sport Maxx GT600 tyres. For the rest of it, we can thank the ATTESA E-TS all-wheel-drive system, and the clever electronics to manage all that power and traction. The suspension plays a big role, too.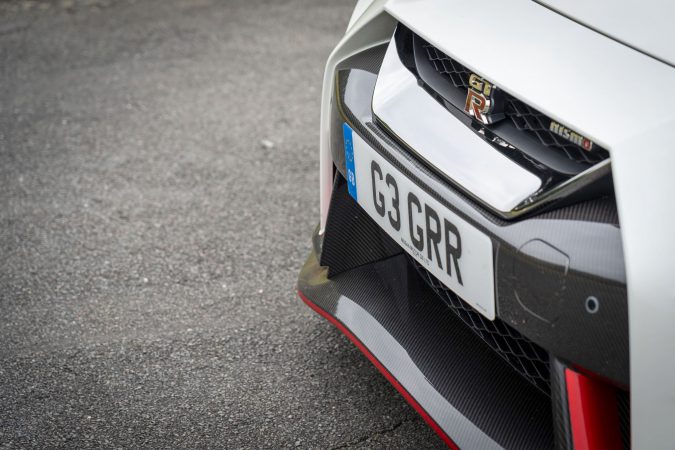 The GT-R Nismo has double wishbones up front, and a multi-link set-up in the rear. Honed to an inch of its life, it works with the steering beautifully, letting us place the car exactly where we want it. Just point and shoot, as they say. But ah, let's not forget the rest of the internals. The engine is a familiar 3.8-litre, hand-built V6. Mated to it are twin-turbochargers taken from a GT-R GT3 car.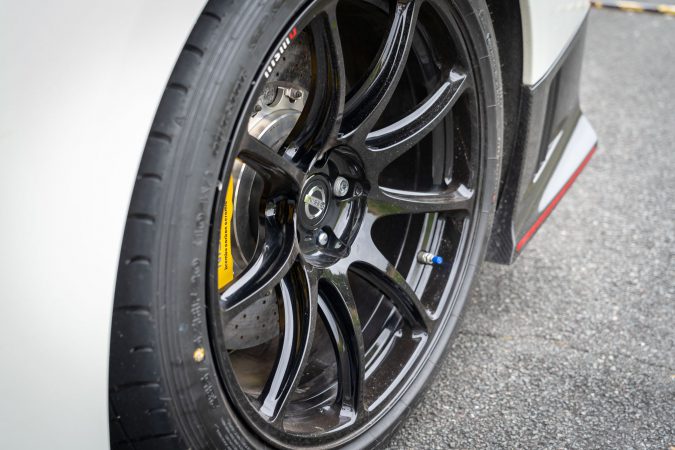 This results in better airflow and 20% faster acceleration. As a whole, it can output a mind-numbing 600PS and 652Nm of torques. Mated to it is a 6-speed dual-clutch transmission. From here on out, we get a little bit nostalgic. The Nismo GT-R feels old-school and has some welcomed traits from yesteryear. Simple things like the gearbox clunks into drive, which might feel unrefined or clumsy at first.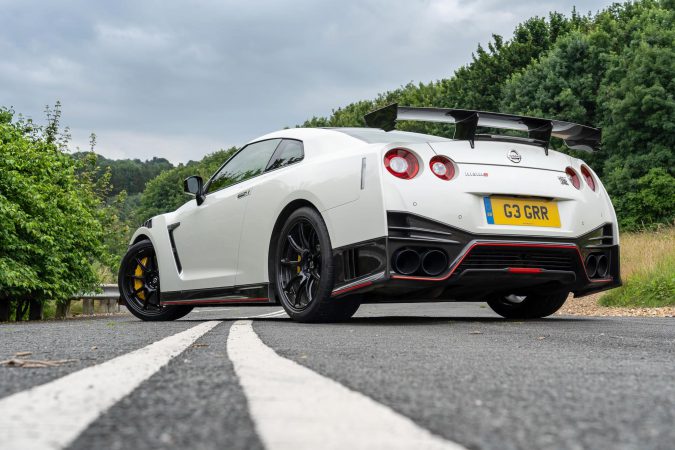 But that mechanical and analogue feeling makes it that more engaging. Once it does slot into gear, you suddenly get washed with bouts of turbo-lag. It's not bad by any means, but it's different from most cars today and their super-smooth turbochargers. But once the turbos do kick in after that slight pause, and combined with the stickiness of the traction, it just warps to the sunset in a completely relentless fashion.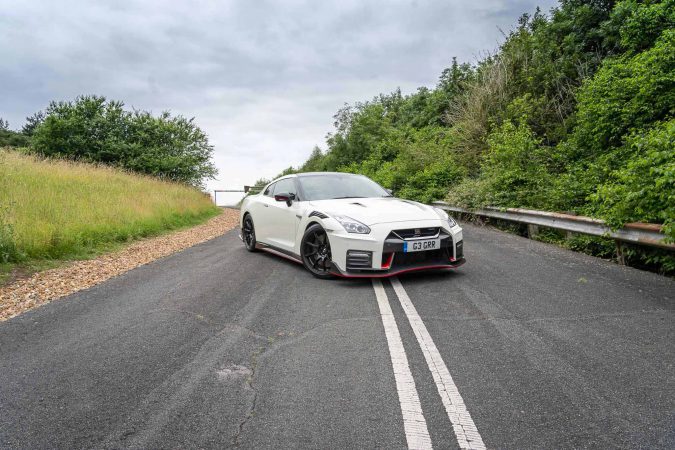 What Is It Like Inside?
The interior is perhaps the lowest point of the GT-R Nismo. For the price – which we'll get into later – you might feel somewhat short-changed. There are none of the cutting edge tech in the electronics as there is with the computers managing the performance. It actually does feel like you're travelled 14 years back in time as you sit in a brand-new GT-R.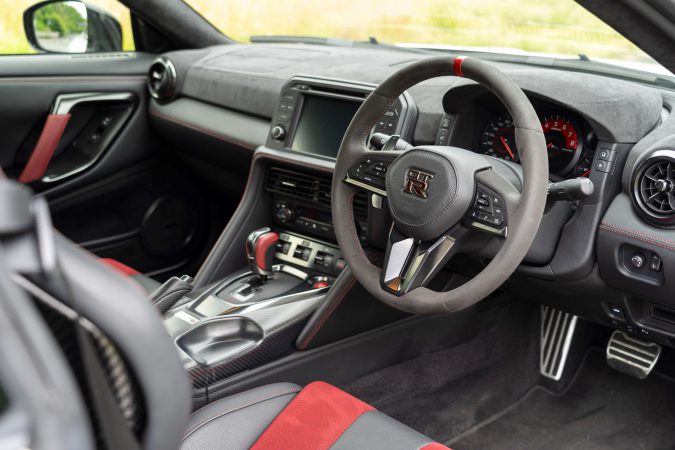 Eerily similar to the first R35s that rolled off the production line, the kindest attribute that we can give is that it feels true to its roots. It's built well, at least, and you have analogue drivers instruments. The infotainment is basic but very easy to use… None of the uber-sized touchscreens from most new cars today. Though that does mean there are a lot fewer distractions between you, and 600PS worth of grippy grunt.
The Experience
In calmer day-to-day driving, the high-strung nature of the GT-R Nismo does show its eagerness. It doesn't feel at home doing the daily commute as it does on a race track. The suspension is mega-stiff, and you can feel every microscopic pebble on the road. It works well when you're on the limit to let you know of the edge of the grip or where to place the tyres.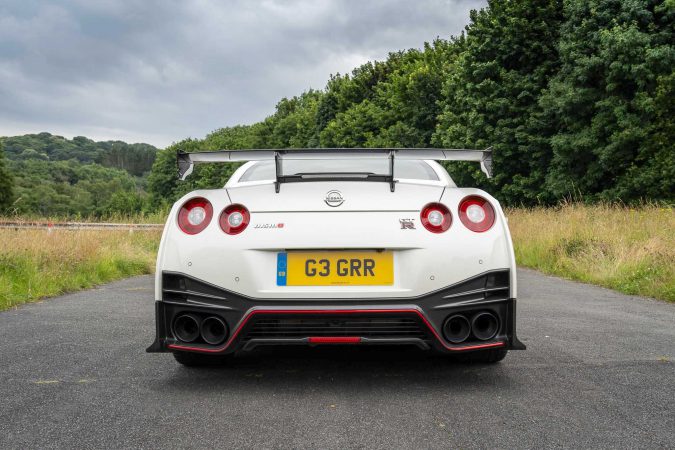 But driving across your local neighbourhood, it's a tad unnecessary. It also doesn't help with all the noise this thing makes. The Nismo-tuned GT-R is unhinged, not so much the grand tourer as the name might suggest. It's absolutely and unashamedly raw, not keen on being tamed. So, you'll certainly hear every decibel of the transmission whine, turbo whistles, and that bellowing exhaust.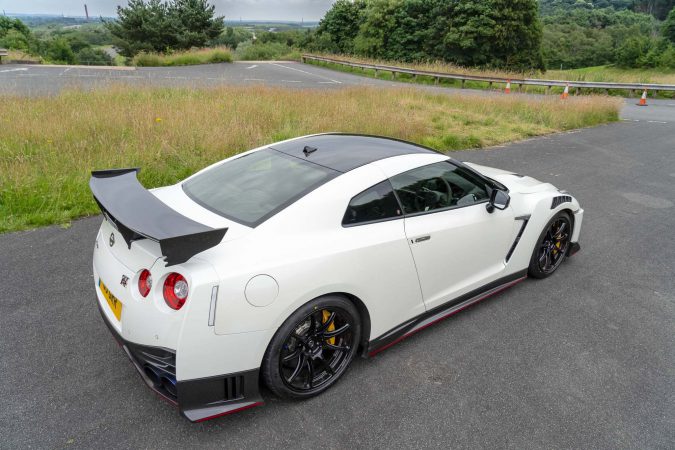 Nissan GT-R Nismo Cost
Now, we get to the Achilles heel of the GT-R Nismo – the price. As tested, ours is £180,095. There's no easy way to put this, but that's around £100k of a premium over a "normal" GT-R, which isn't slow to begin with. Is it worth it… Maybe? Clearly, a lot of that 100-grand went into the things that you mostly can't see, and definitely not into cabin tech.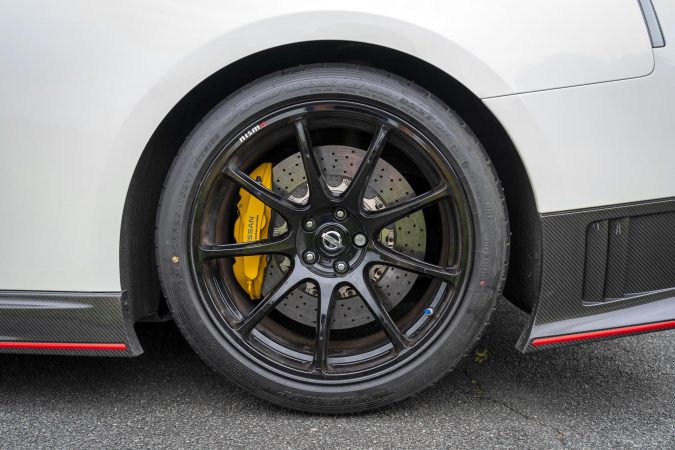 Lightweight materials, carbon fibre, aerodynamics, and the little things here and there. R&D isn't cheap, after all. If you're a JDM fan (or are just a fan of the GT-R in general), then this ought to be worth the price as the supercar that you know it is. In the performance bracket too, it can certainly rival most supercars in this price range, for outright handling and speed.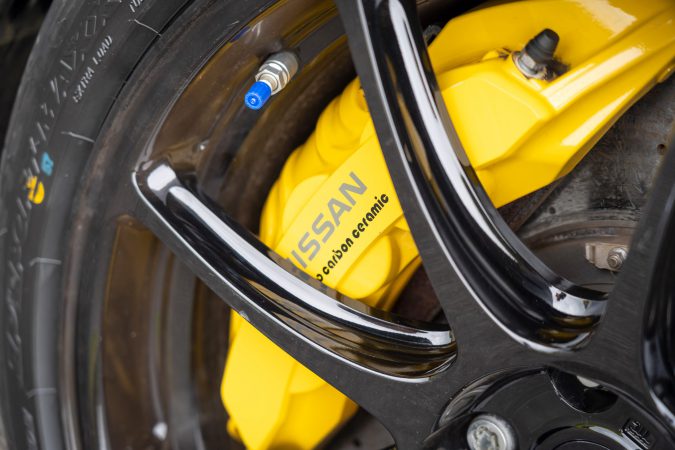 Verdict
The R34 Skyline helped to defined a lot of our childhoods, and the time spent growing up. It was the best car in the world for a lot of us, and this mad science project that Nismo conjured up will be just as much of a hero for the kids today. The Nismo GT-R is no bargain, but it offers supercar-beating performance. It sticks to the ground like a vacuum cleaner, and it corners like a house fly.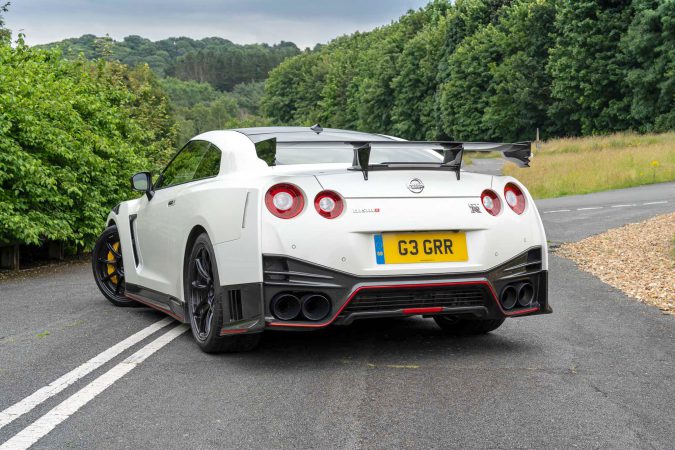 Although on paper, the top-trump specs might not be as shiny as it once was compared to today's crop of supercars, it's more than enough to make your face melt. The car somehow punches long and hard above its numbers on paper, this is a physics-defying machine for sure. Match that a with a refreshingly vintage feel – not in a bad way by any means – and unfiltered driving pleasure, the GT-R Nismo is nirvana for enthusiasts. It's as close to a road-going GT3 car as you can get. I absolutely want one.

Specification
Nissan GT-R Nismo Specs

Price: £180,095 (As Tested)
Engine: 3.8-litre V6, Twin-Turbocharged
Power: 600 PS
Torque: 652 Nm
Transmission: 6-Speed Dual-Clutch
0-62mph: 2.5 seconds
Top speed: 205 mph
Weight: 1,703 kg
Economy combined: 20.1 mpg
CO2: 281 g/km