The Nissan Juke is the quintessential people-mover… A simple, practical, economical, and attainable car to get you from A to B in comfort. Since the first Jukes rolled about a while back, most people only really remember it for its divisive looks. But in practice, the Nissan Juke is much more consequential than we'd given it credit for. This time around, the new and redesigned Juke has to shoulder those expectations.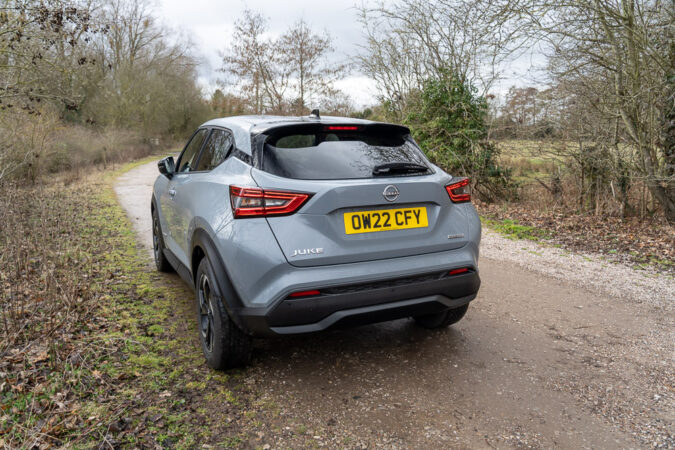 It's now sharper, more modern, and well-refined inside and out. The Nissan Juke has caught up with the times, featuring the same tech and features that its rivals now boast. Perhaps the biggest leap forward with the new Juke is the inclusion of a (self-charging) hybrid powertrain. It promises to yield better MPG, lower emissions, and make the Juke's overall driveability a bit more effortless. So, has it worked?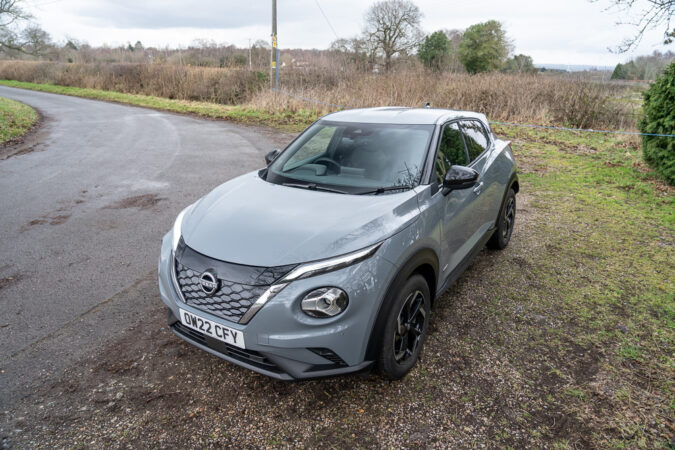 What Is The Nissan Juke Hybrid N-Connecta About?
We've previously covered a similar Juke you see here at its launch, but in the higher-spec Tekna trim. It does feature more kit compared to this N-Connecta variant – more on that later. So, if you have a stricter budget, this might be the right Juke for you. Otherwise, it looks practically identical to one another… As it would with every other Juke on the road. Although, I do like this optional Ceramic Grey paintwork on here.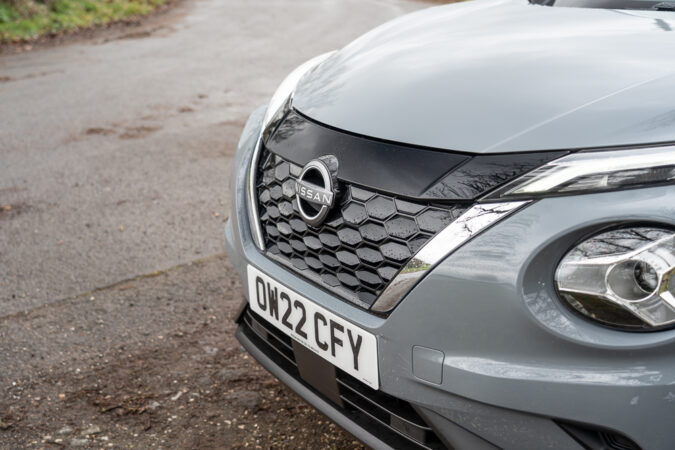 The Nissan Juke's design is pretty stylish. It's a tad avant-garde too, in some angles. Park it next to an older Range Rover, and you'd think that the Juke costs more! The styling is very modern and on point. It's probably a bit too quirky for some people, but I think it's quite a handsome little SUV. Its grey blends in well with the black accents, and looks especially sharp with those 17-inch alloys.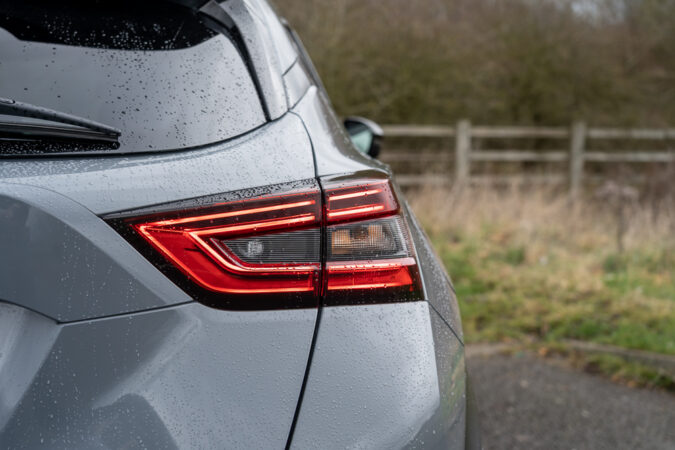 How Does It Drive?
Once you pop open the bonnet, you'll be greeted with the latest hybrid setup. A Juke's busy engine compartment not only hides the tiny inline-4 engine. But, you'll also note that big shiny metal cube. This is partly where the self-charging hybrid components are concealed, and paired with that 1.6-litre ICE powertrain. As a combined unit, it cranks out 141bhp (93 from the ICE, 48 from the hybrid).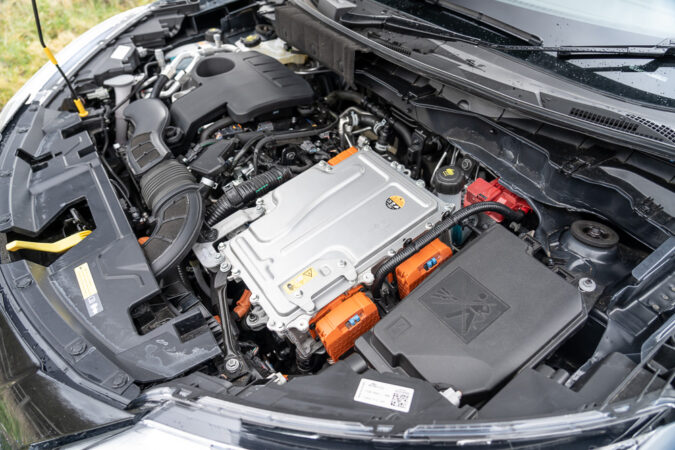 And, another 205Nm (or 151lb-ft) of torque. This allows the Nissan Juke Hybrid to hop from 0 to 62mph in a smidge over 10.1 seconds. Before finally, topping out at 103mph. The Juke that you see here wears some Bridgestone Turanza T005 tyres. It's a good pairing, as the rubber help to add a bit more comfort and gentleness to the Juke's ride quality. Equally as good is that self-charging hybrid powertrain.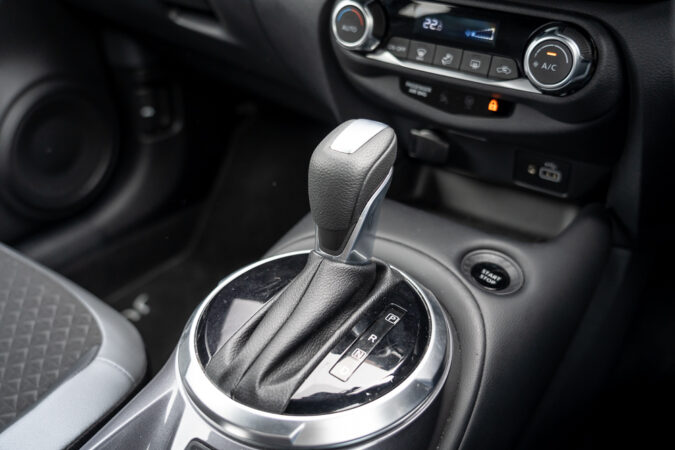 It's really well put together. So much so, that you can sometimes forget that it's a hybrid, at all. I found that it's actually tough to notice when its ICE or hybrid system is engaging and disengaging. In fact, the only telling clue is when you start to hear the raspy inline-4 revving up as you're using more power. The other oddity with the Nissan Juke Hybrid is the gearbox, which is a 6-speed automatic transmission.
However, only 4 of the gears are driven by the engine, while the other 2 gears are powered by its electric motor. Though, for such a quirky transmission setup, it works really well, too. It shifts smoothly, which also helps to quieten the ride, and perhaps save you a few MPG here and there. Of course, while all of that sounds incredibly complex and confusing, in day-to-day driving, you really don't need to worry.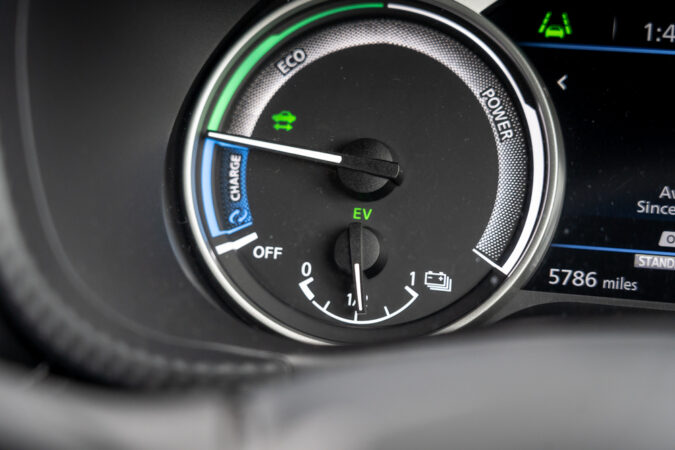 All you need to do is just drive it like any ordinary car… Stick the Juke in gear and drive. Meanwhile, the rest of the car will handle the hybrid stuff in the background for you. Most of the time when the hybrids take over to propel the Nissan Juke, it's when you're cruising at a steady speed. Basically, such as when you're hoovering about town or are gently commuting on the motorway, and other such scenarios.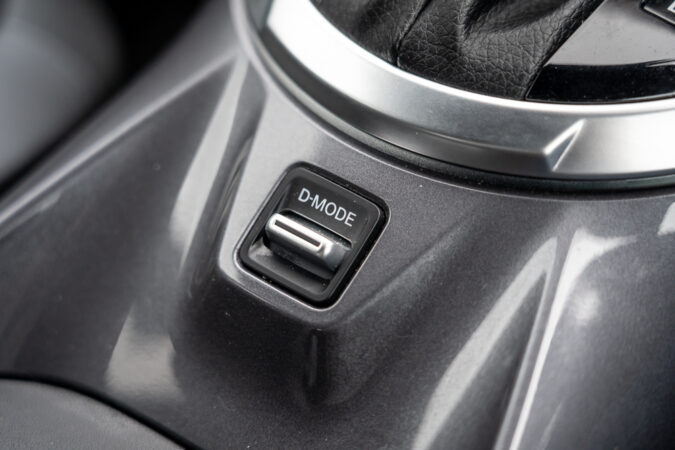 The ICE only kicks in again when a burst of power is needed in an instant. For example, when you try to overtake another car or accelerate hard out of a junction. In other words, the Juke Hybrid relies on that hybrid heavily and prioritises it over the ICE in most daily driving situations. The result is the respectable 46-ish MPG that I've been able to get out of it with mixed driving around town and the motorway.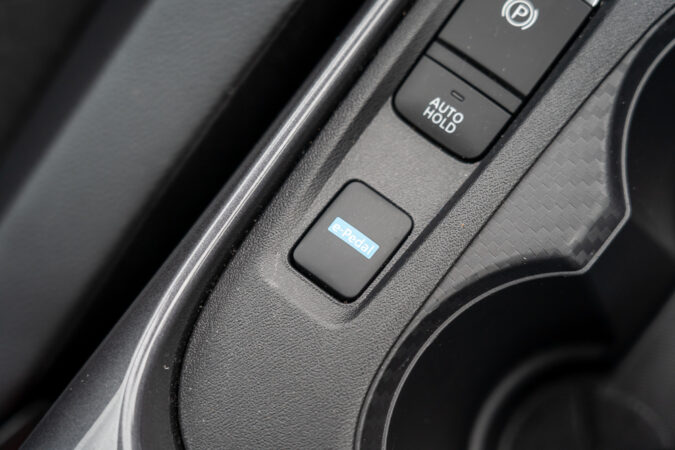 There's also a manual EV mode switch, so you could drive it solely on electric power. Nonetheless, this is only possible for very short-distance driving, wherever the tiny 1.258kWh lithium-ion battery pack could take you. On top of that, you get Nissan's "e-pedal" one-pedal driving mode, as well.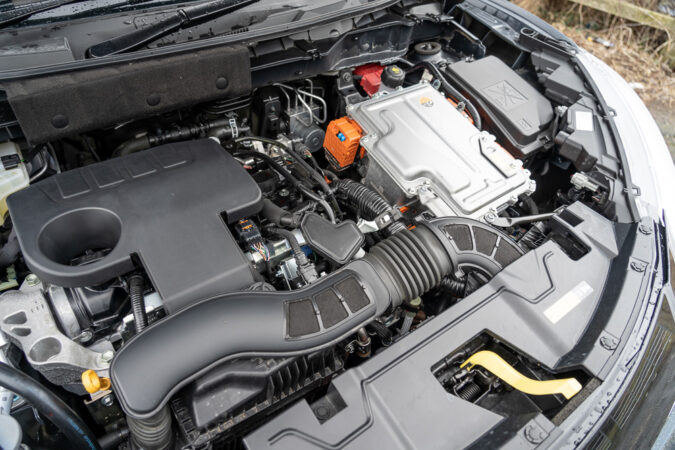 What Is It Like Inside?
One of the compromises that you have to live with is the Nissan Juke's boot space. It's a bit smaller than I'd normally like it. That's partly due to the sloping rear hatch design. Although, you'd likely find ways to get around it. At least the Juke doesn't have any weird or tall humps that get in the way of loading stuff in the back. Moreover, there's an under-floor compartment, revealing a bit more cargo capacity.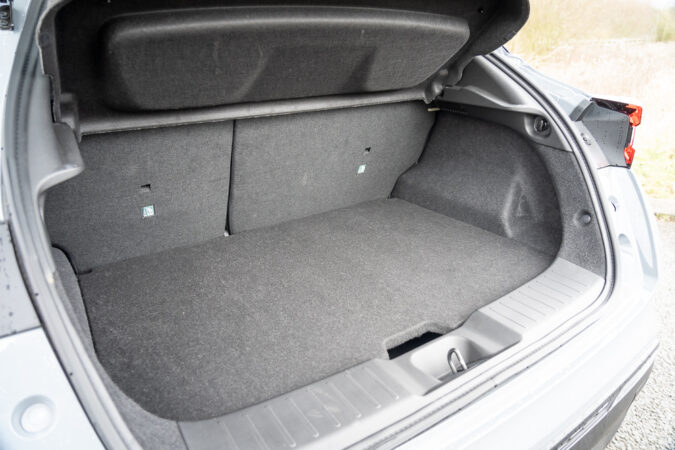 The rest of the interior is expectedly utilitarian and practical – nothing too fancy or luxurious in here. But, it's good enough to enjoy some of life's comforts while you're out on the road. There's a lot of plastic or vinyl, with some lashings of leather every so often. It thus makes the Juke a great compact family car, with its fair amount of legroom and headroom in the back, too. Just be mindful that it's a compact crossover.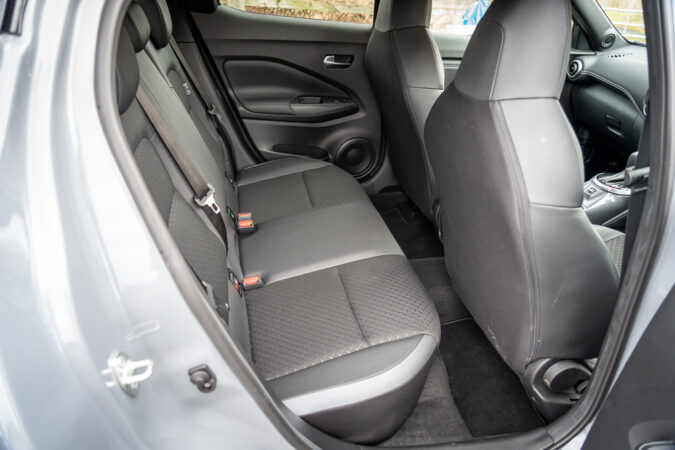 The Experience
In-car gadgets take a tiny bit of a backseat in the Nissan Juke N-Connecta trim, for the sake of maximal cost-savings. Still, that's not to say that it's all too bad. While higher-spec trims of the Nissan Juke get a 360-degree camera, the N-Connecta trim makes do with a basic rear-view backup camera. It works well enough. The rest of the infotainment system, on the other hand, is your standard Nissan affair.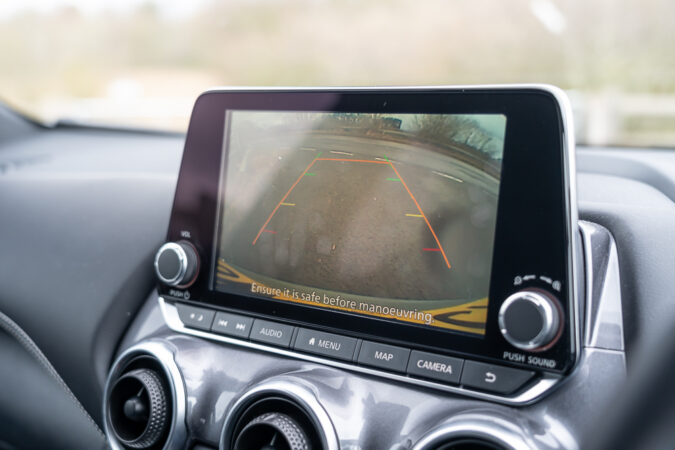 The UI is clean and legible, with easy-to-use controls and simple navigation, as well as relatively speedy animations and performance… Nothing extraordinary, but entirely functional. Granted, the N-Connecta trim will net you a smaller 8-inch display for the infotainment setup. On the bright side, it does feature a plethora of goodies, such as Apple CarPlay, Android Auto, built-in satnav, voice control, and Wi-Fi.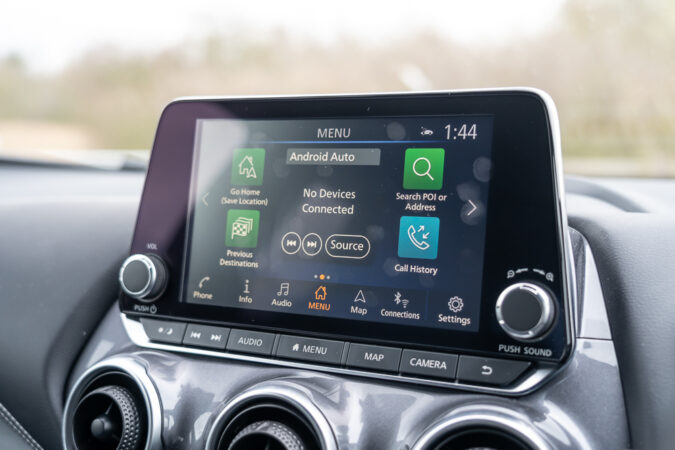 Meanwhile, the gauge cluster is particularly interesting to look at. On either side, there are 2 dials – one for the hybrid system, specifically. It details the hybrid powertrain's status… Whether it's used up to supply the engine with more power, if it's helping you to cruise to save MPGs, or if it's being charged as you're driving along. It also tells you what drive modes you're in – Sport, Normal, and Eco modes.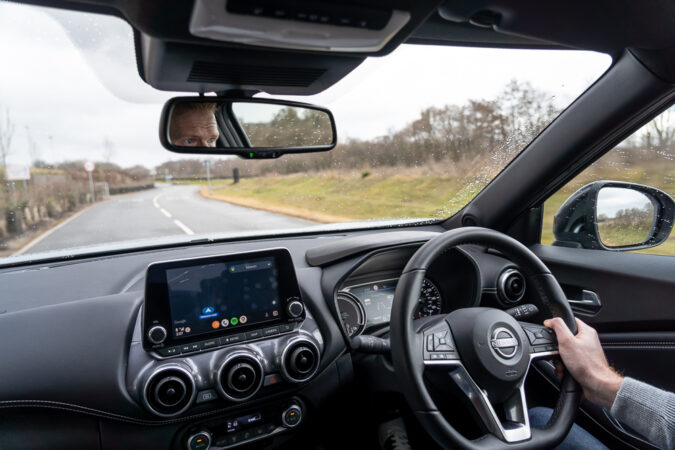 Then, in the middle, there's a 7-inch digital display for additional readouts. The most important readout, I've found for testing the car, is seeing how that hybrid element is working in real-time. There's a graph detailing its power output, and how the ICE engine is working hand-in-hand with the hybrid motor and battery. It's a great way to visualise just how much of an impact the inclusion of hybridisation helps to drive your car.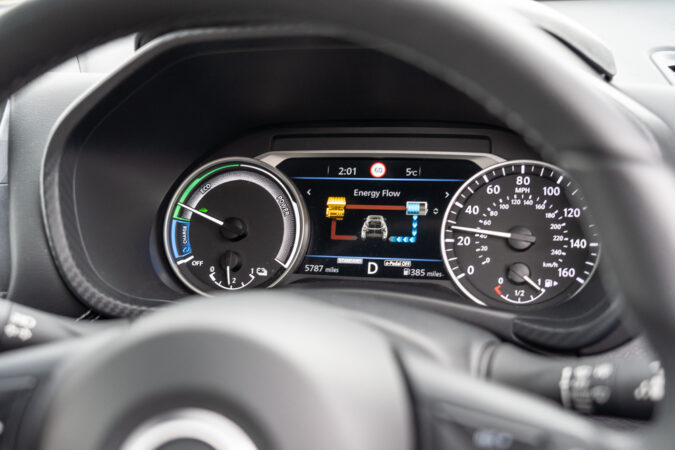 Nissan Juke Hybrid N-Connecta Cost
On the surface, this N-Connecta trim has less equipment compared to the higher-end trims such as the aforementioned Tekna model. But in the grand scheme of things, the Juke N-Connecta is still fairly well-kitted out and has most of what you really need in a car. That's especially so for its starting price under £28,000. Its on-the-road price is quoted at £27,250, with our car here coming in at £27,995.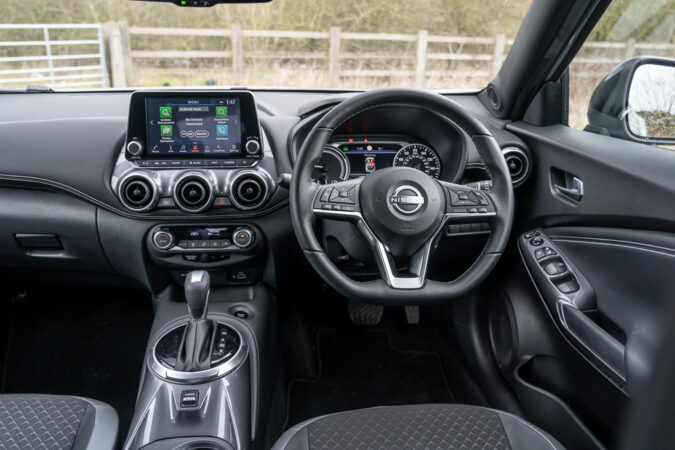 The only optional extra that was included is the Ceramic Grey paint, coming in at £745. Otherwise, most of everything else is standard fit. This includes all the active safety systems and driver aids, such as lane-departure warning, traffic sign recognition, and even an intelligent key fob. The latter can automatically lock and unlock your Juke depending on how close you get or how far away you are from it.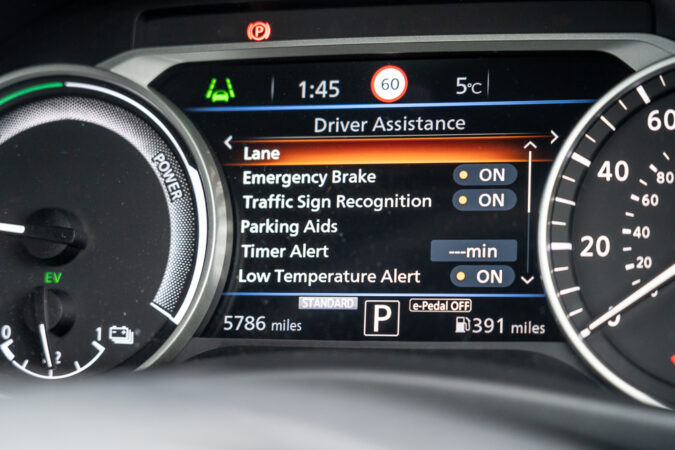 Granted, it's missing some nice-to-haves that you'll naturally get in the higher-trimmed models, such as adaptive cruise control (the N-Connecta only gets you ordinary cruise control). I did find myself, at times, wanting those add-ons. Nevertheless, you have to pay a premium for it. So, if you value those additions, it might be worth saving up a bit more to get the higher-level trims of the Nissan Juke, instead.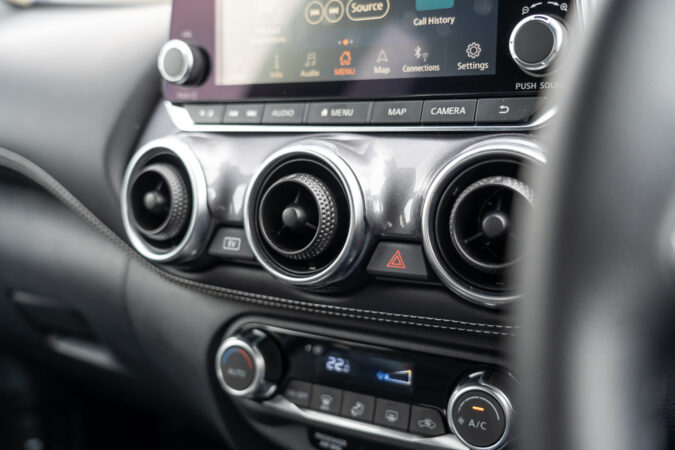 Verdict
The Nissan Juke continues to impress with just how well-rounded a car can be. It's practical, economical, and functional in every regard. The Juke is the sort of car that you might not necessarily reminisce about as time passes on by, but it'll get you where you need to be, all the time. As a daily driver, it's a comfy as well as easy-going commuter car to drive, even if it lacks some sportiness or excessive fun factor.
Basically then, this new Juke carries on the legacy of the older Jukes. But this time around, it comes with a hybridised powertrain, which further improves on the tried-and-tested recipe. It's even easier to drive, effortless and cosy, while silently helping you to get better fuel economy, with lower emissions. Just like its predecessors, I reckon this new Juke Hybrid is going to be a popular choice, and deservedly so.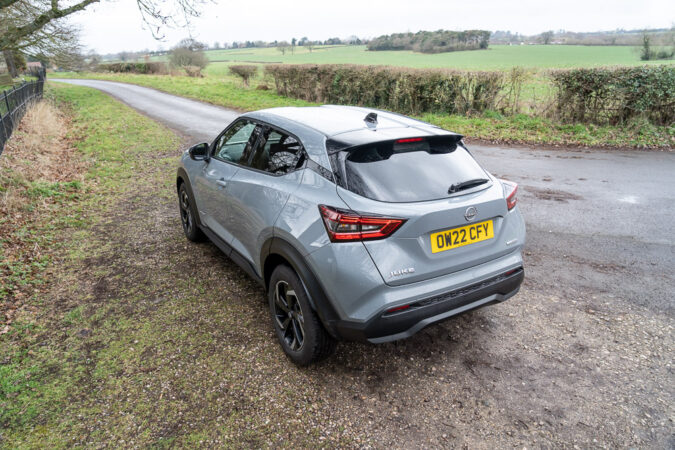 Specification
Nissan Juke Hybrid N-Connecta Specs

Price: £27,250
Engine: 1.6-litre inline-4 with self-charging hybrid
Power: 141bhp (combined with hybrid)
Torque: 205Nm
Transmission: 6-speed automatic
0-62mph: 10.1 seconds
Top speed: 103mph
Weight: 1,327kg
Economy combined: 46mpg
CO2: 115g/km