Driven: 2018 Nissan Micra Tekna 0.9T Review
Although I can't believe I'm saying this, I'm thrilled to be able to drive the 2018 Nissan Micra.
What is the 2018 Nissan Micra Tekna 0.9T all about?
Nissan has a chequered history when it comes to making cars. Sometimes, they get it right and we end up with legendary models. Such is the case with the Skyline GT-Rs, the Z-cars and the S-chassis. Sometimes, they get it wrong, and we get wacky vehicles, such as the Murano CrossCabriolet.
This is the case with the Micra. The cheerful Japanese hatchback first emerged in the 1980s, and it was very interesting. It was even used for rallying and a twin-charged variant was launched. But then things dropped off, with the third-generation Nissan Micra being more of a fashion statement than anything else.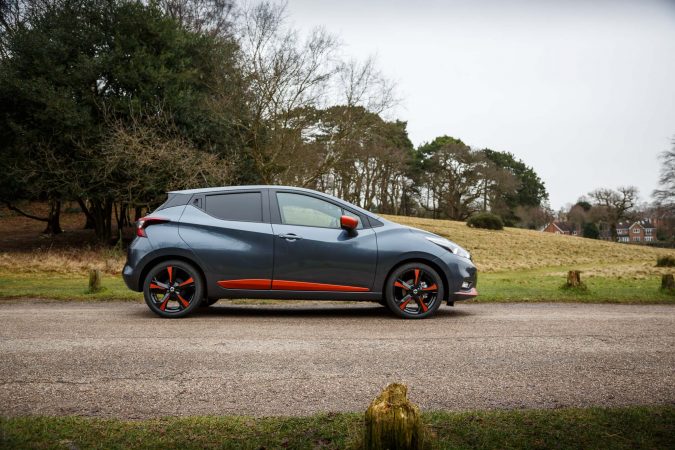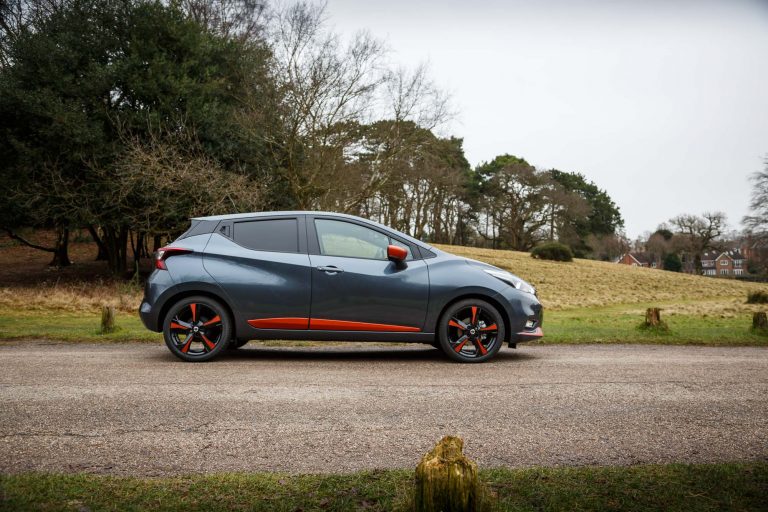 Now though, we have the latest instalment, the fifth-generation. Not only does it look interesting, it also has a small turbocharged engine, borrowed from the new Renault Clio. Time to find out more:
The new Nissan Micra blends a contentious style with futuristic lines. You can argue that it has a "stroppy teenager" look to a certain extent, with the whole 'V-motion' grille design. That said, it looks modern, and it will be a stylish urban runabout.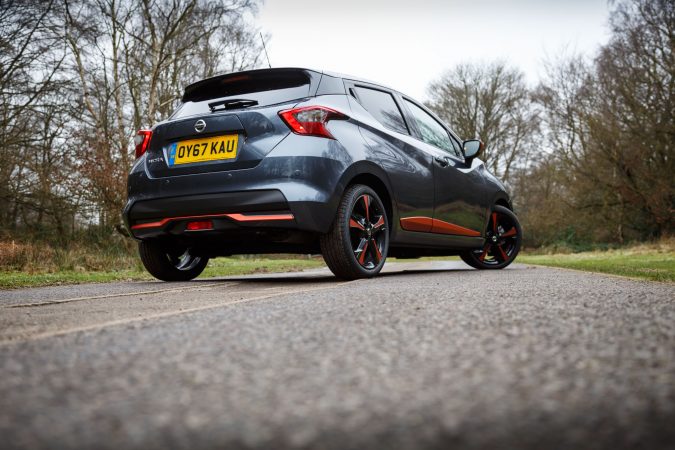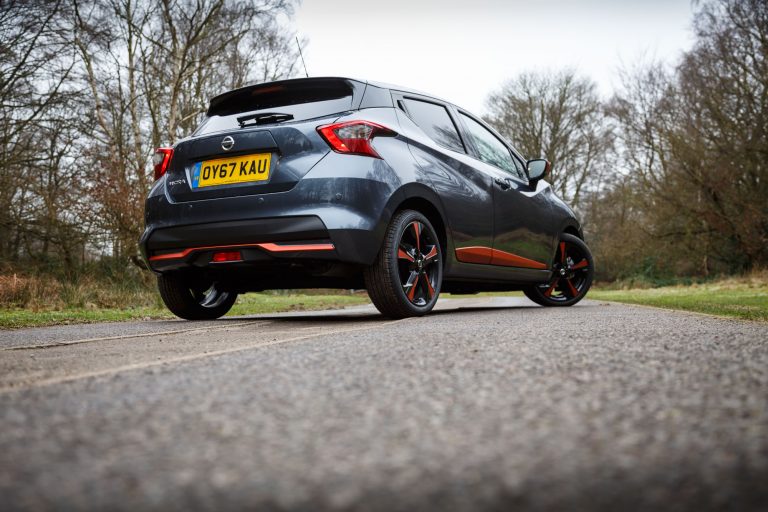 It also looks more aggressive, due to it adopting a feistier stance than its predecessor. It's now lower by 55mm, longer by 174mm, and wider by 78mm. Our test model was painted in an eye-catching 'Enigma Black' paired with contrasting optional 'Energy Orange' styling cues. The low profile tyres with personalised 17″ alloys, which come as standard with the Tekna trim, make it stand out from the crowd. It also features the IG-T 90 0.9-litre turbocharged inline-3 engine. This emits 88 bhp and 140 Nm of torque, which is not too shabby.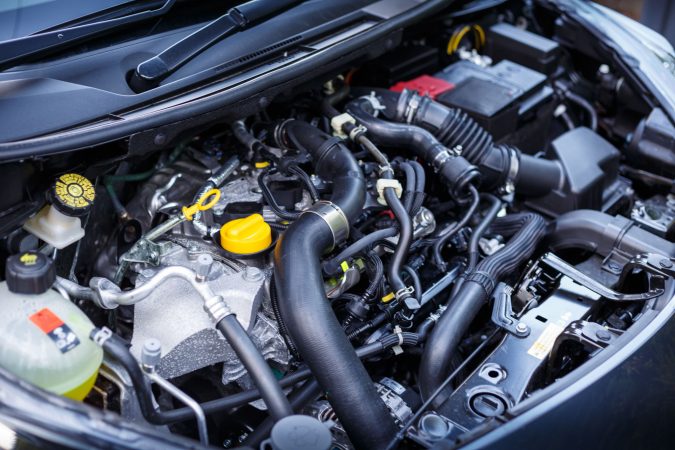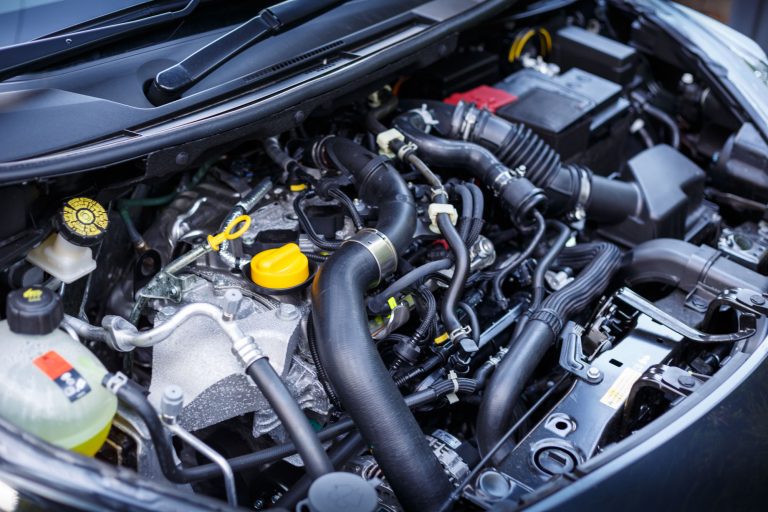 The engine drives a 5-speed manual transmission that powers the front wheels. This allows the new Micra to sprint from 0-62 mph in 12.1 seconds, with a top speed of 109 mph. Slightly slower than the diesel, but it has much less capacity to work with.
Being a sub-compact with a small turbocharged petrol engine, it returns solid economy figures. With the 17″ alloys, it gives a 61.4 mpg combined figure while emitting 104 g/km of CO2.
How does it drive?
The big advantage that the three-cylinder petrol engine has over the diesel is the fact that it weighs a lot less, which adds to the overall alacrity of the car.
The engine does take a while to warm up and it feels a tad reluctant to accelerate. You definitely notice it's a turbo, with a subtle surge of torque, but it doesn't pull as hard as some other small turbo engines, like the 1.0 EcoBoost.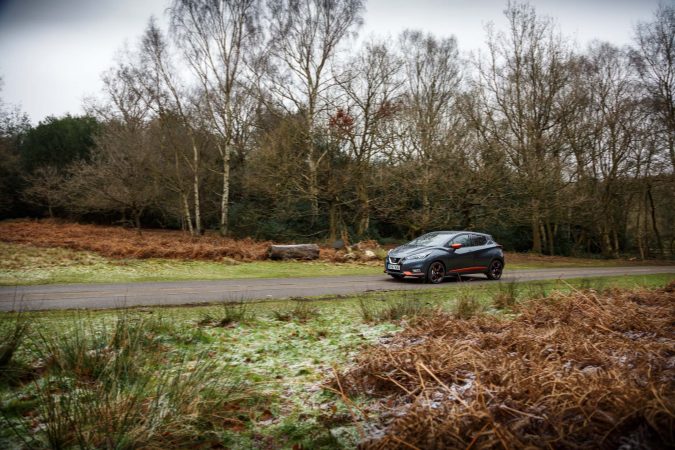 That said, it's still reliable and has the gusto you would expect from a small engine. It's not fast, but it's not as slow as you might think. For a three-cylinder, it runs smoothly and quietly. Rev it though, and you can expect a hearty throb.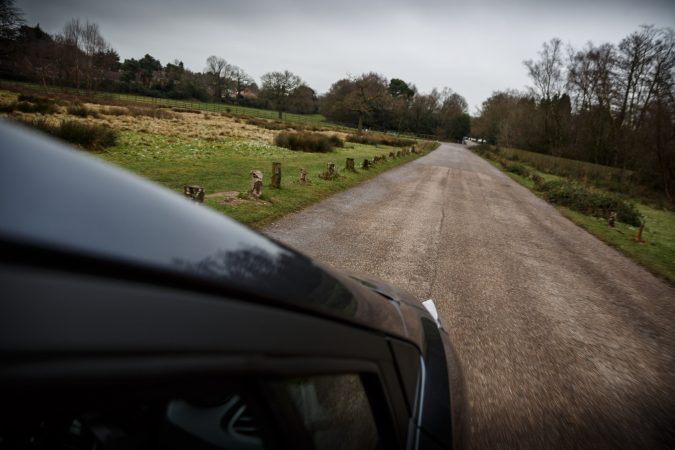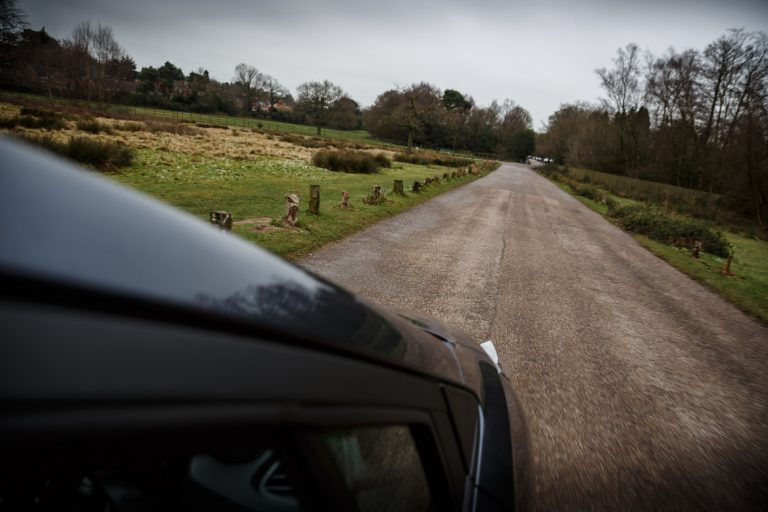 The 5-speed drives as you would expect. It's easy to operate, with light actions and the gear ratio is well spaced. But it may be less efficient as it has fewer gears to work with.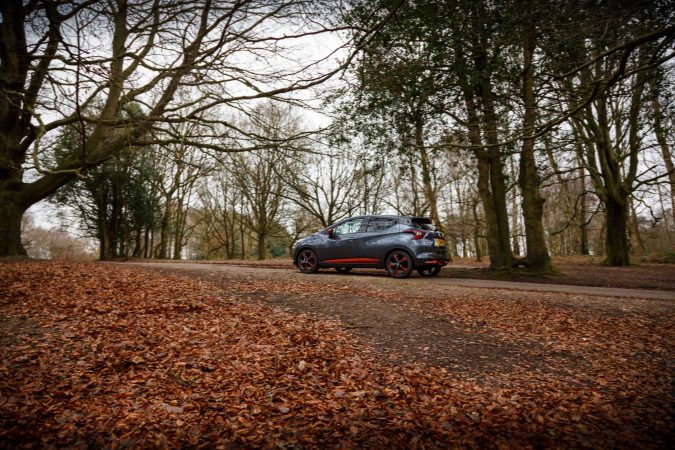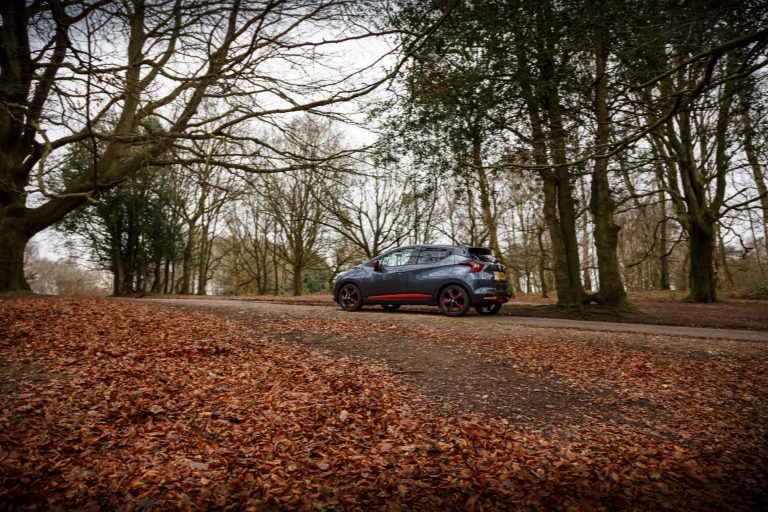 In terms of handling, the Nissan Micra is a jack-of-all-trades, combining traits from other superminis. It corners well, you can be assertive when approaching corners, more so than with the diesel variant. The Micra turns well and its light weight allows you to trim your cornering lines.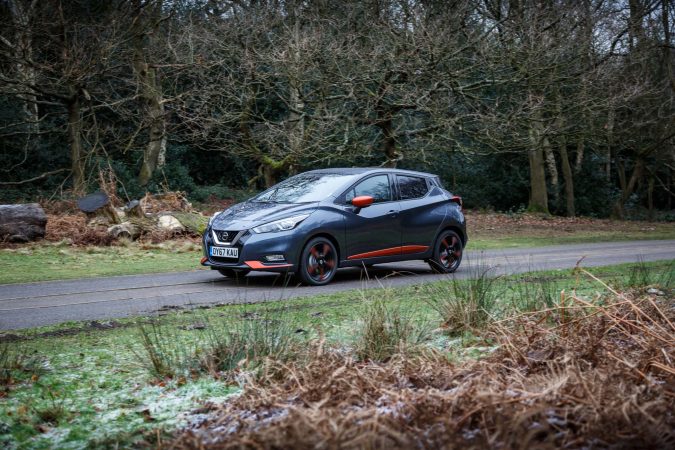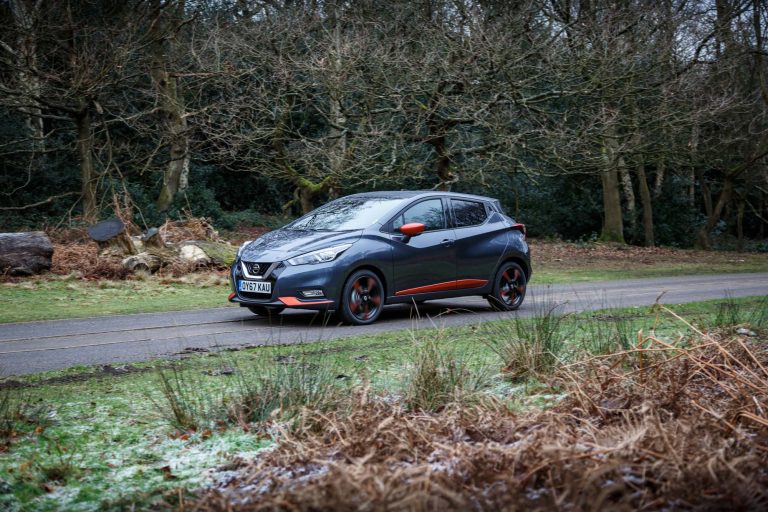 Because it's so easy to drive, the Nissan Micra feels right at home on city streets. The suspension is surprisingly supple for this class of car; absorbing all but the most vicious of bumps rather well. It settles quickly too.
What's it like inside?
The inside of the Nissan Micra is just as ambitious as the outside, with plenty of personalisation options to choose from. We opted for the 'Energy Orange' pack. Just like the exterior, the seats are colourful. They provide good support and are comfortable even on long journeys.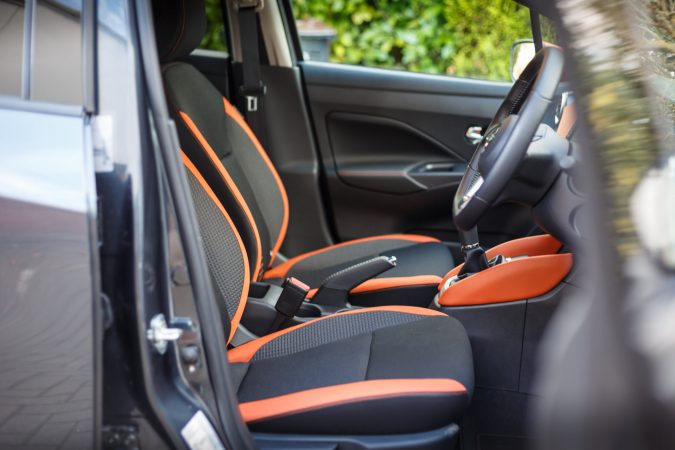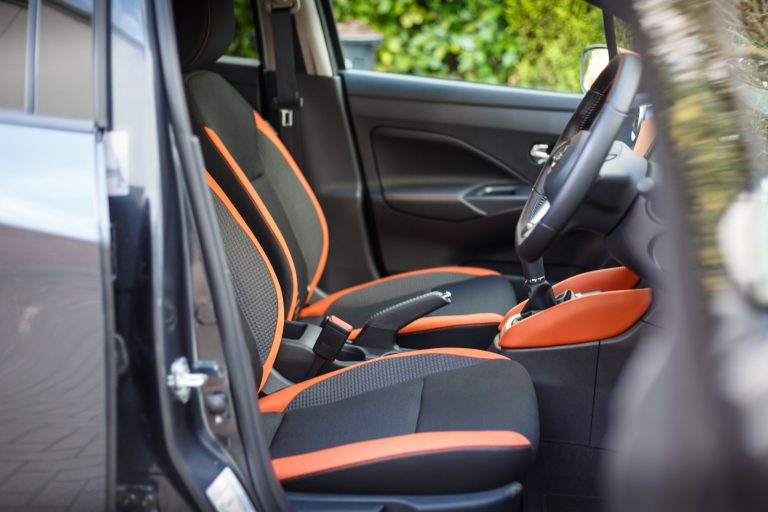 You'll find that even in the lowest 'Visia' trim, the Nissan Micra comes with a considerable amount of kit. Ours, in the highest 'Tekna' trim, does include more accessories than the lower trims. Most notable are the BOSE audio system and keyless stop & go.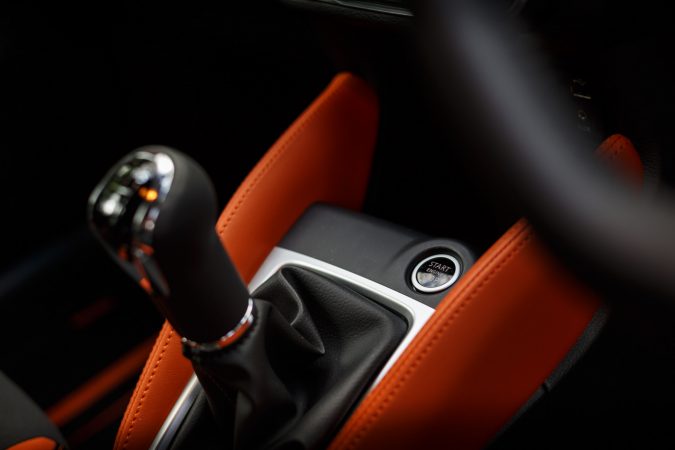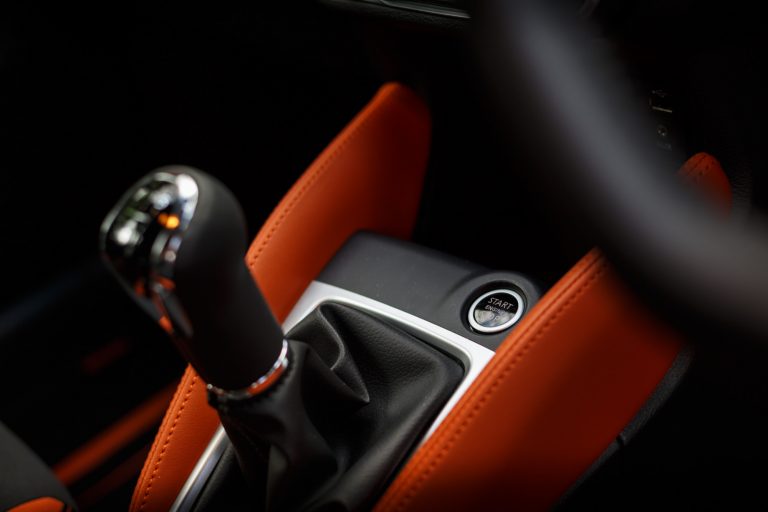 The material chosen for the interior is high quality, with soft-touch materials used where it matters. It's a very simple cabin, but it includes plenty of storage space.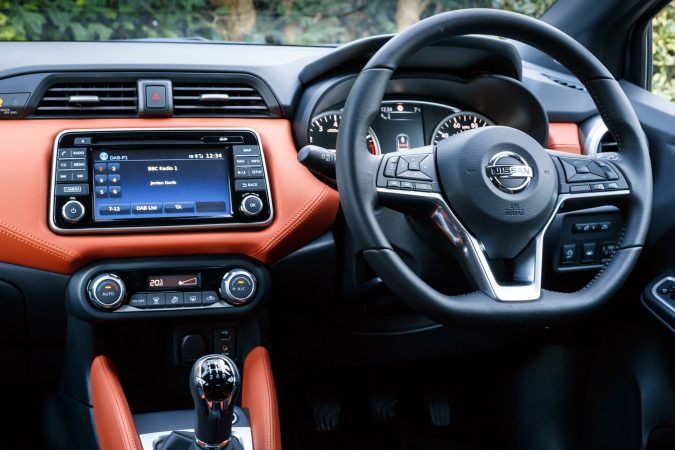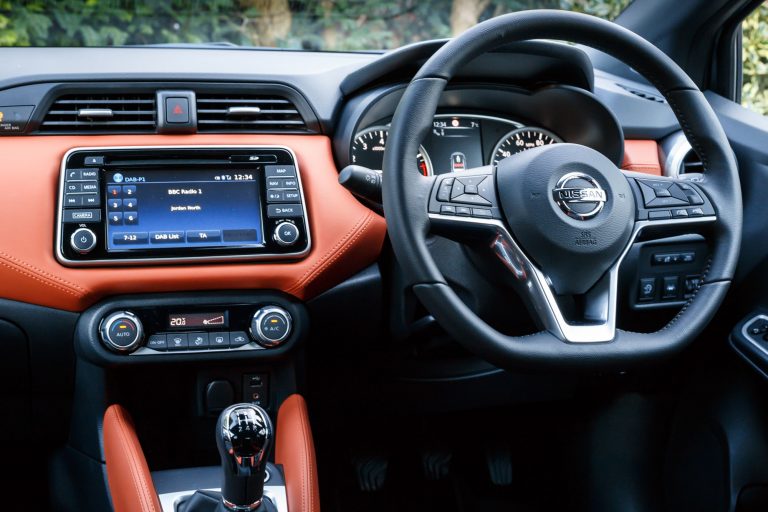 If you step up to the Acenta trim level, you also get the, intuitive 7″ touchscreen infotainment system. Ours featured a vivid orange dash insert. The BOSE sound system still sounds pitch perfect, even at top volume.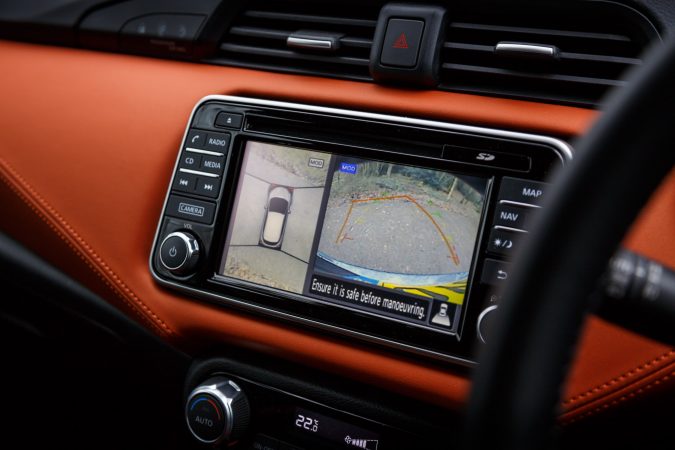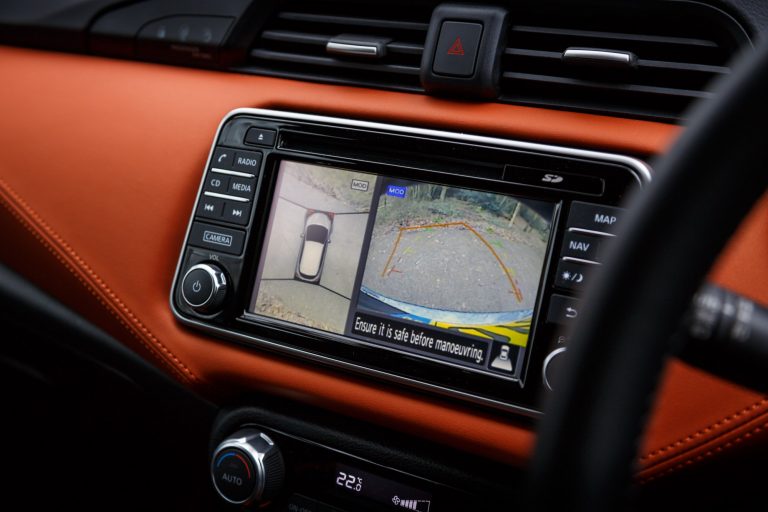 It may be a small car, but the boot capacity is a decent 300-litres. Plenty of room for daily shopping runs then.
The experience
I prefer the driving experience of this Nissan Micra over the diesel variant. The lower weight works in its favour, and it's a much livelier car overall. It has smooth suspension and it copes with corners and undulations alike.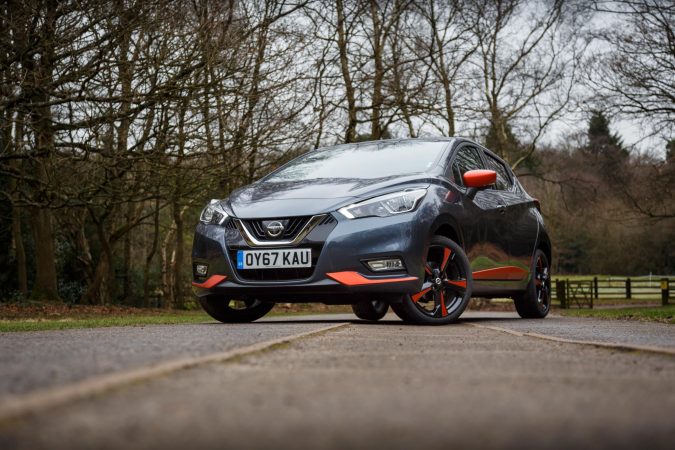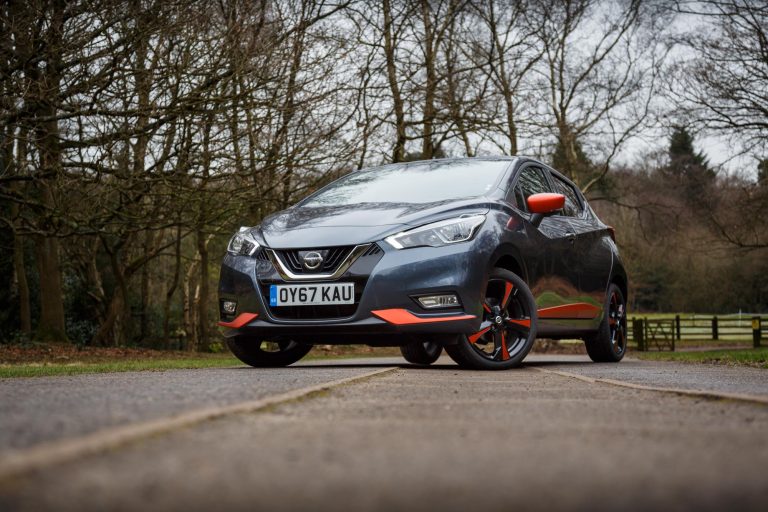 Nissan focused on making the Micra suitable for urban areas. Even though it has a manual transmission and turbocharger, it's still light and accessible. The petrol's low-end grunt, while not as punchy as the diesel's, is designed for the streets.
Verdict
The new Nissan Micra is definitely worth a thought. It's less Japanese, being European-made. It competes well in the tough European market, and its dull predecessor pales in comparison. While the name 'Micra' may evoke a stigma, that prejudice is no longer deserved.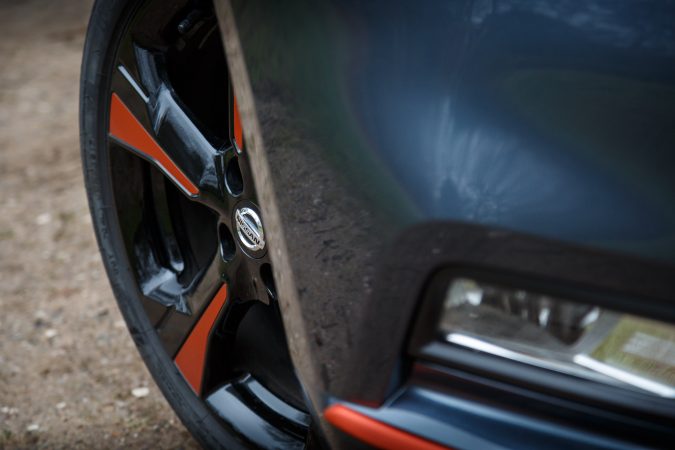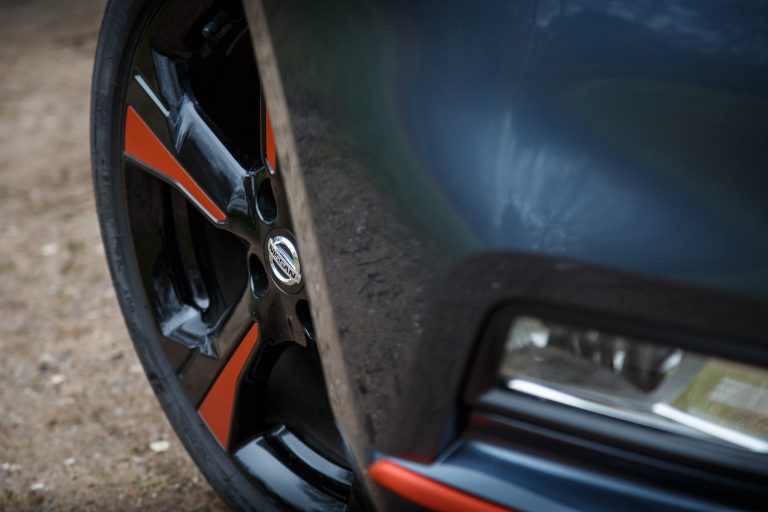 If you're considering buying one, I suggest you go for the 0.9-litre turbo like we have here. It fits Micra's purpose and commands less of a premium than the diesel.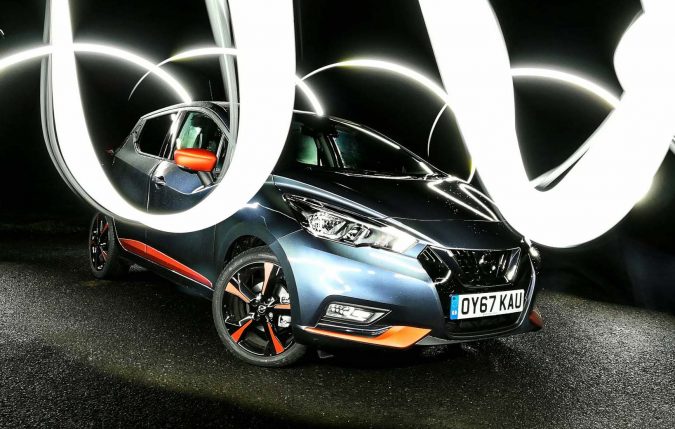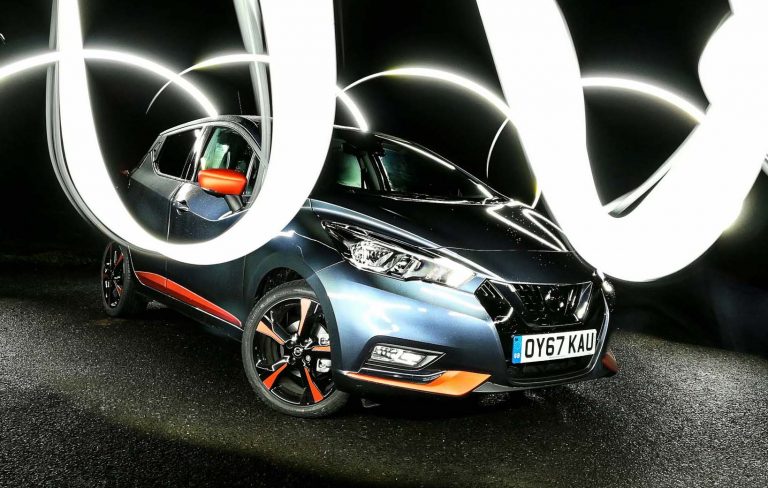 The new Nissan Micra makes a great addition to the supermini stage. It's stylish, contemporary, well-equipped, and fun to drive. It  has all the qualities needed to stand on its own four wheels.
2018 Nissan Micra Tekna 0.9T Specs
Price: £17,735
Engine: IG-T 0.9-litre turbocharged inline 3
Power: 88 bhp
Torque: 140 Nm
Transmission: 5-speed manual
0-62mph: 12.1 Seconds
Top speed: 109 mph
Weight: 1,001 kg
Economy combined: 61.4 mpg
CO2: 104 g/km
Gallery
2018 Nissan Micra: 7 Things You Need To Know Before Buying
We spent one week testing the latest and most exciting 2018 Nissan Micra (K14). After spending time with the car, we have come up with a list of standout features to consider before you buy.
1) Nissan Micra – Soft Touches
The Tekna trim level car that we tested featured many soft surfaces inside. This takes the interior of the Nissan Micra from an affordable hatch to being a very comfortable vehicle to drive.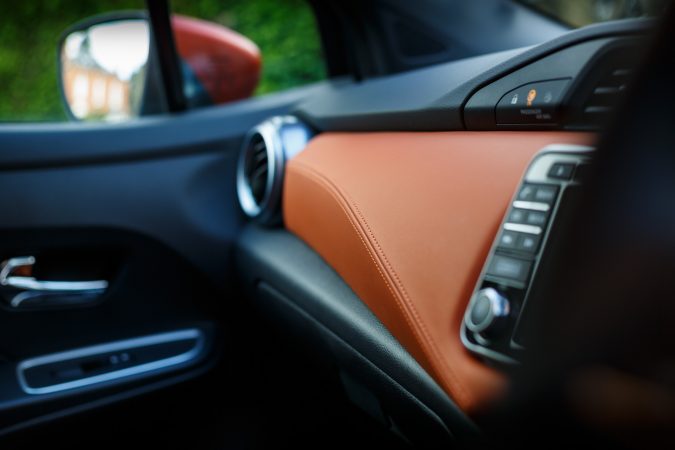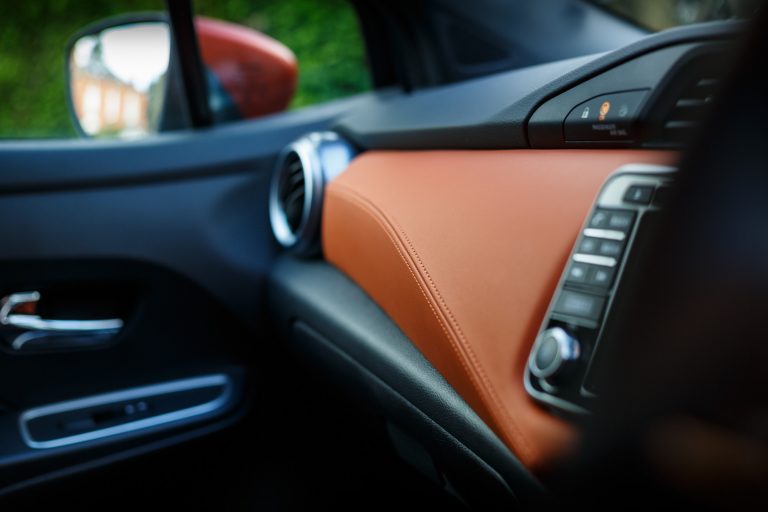 2) Nissan Micra Personalisation Options
The wheels on the Tekna trim level are 17″, which is the perfect fit for the car. The model is finished in crisp black paintwork and the orange highlights make it stand out from its competitors. This exciting styling comes from a personalisation pack which adds the Exterior Pack Plus in Enigma Black. All these light touches make for a very tasty looking exterior. It is worth taking time to explore the configurator on Nissan's website.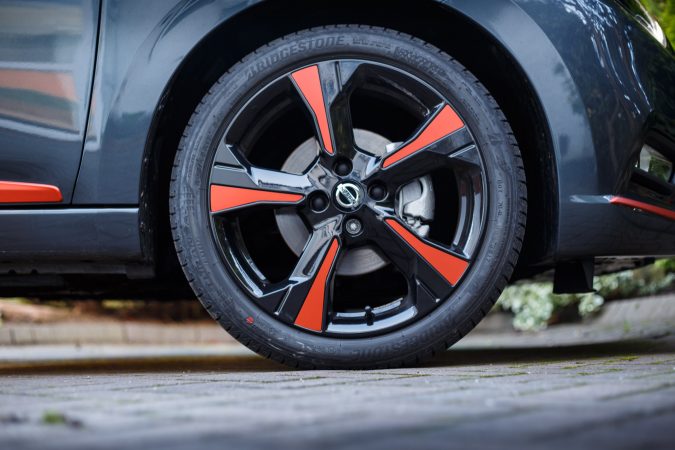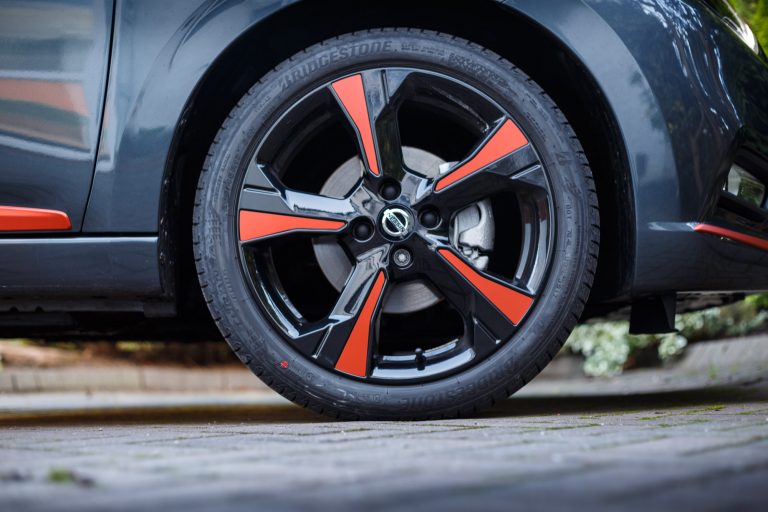 3) 0.9-Litre Petrol Engine with Plenty of Go
The 0.9-litre 3 cylinder engine in the new Nissan Micra is incredible, it emits 88 bhp and 140 Nm of torque. For a vehicle of this engine capacity, it is insanely good. It allows the new Micra to sprint from 0-62 mph in 12.1 seconds, with a top speed of 109 mph. With the 17″ alloys, it gives a 61.4 mpg combined figure while emitting 104 g/km of CO2. The car is a very energetic drive and its turbo noise allows you to hear the wind as it moves up the rev range.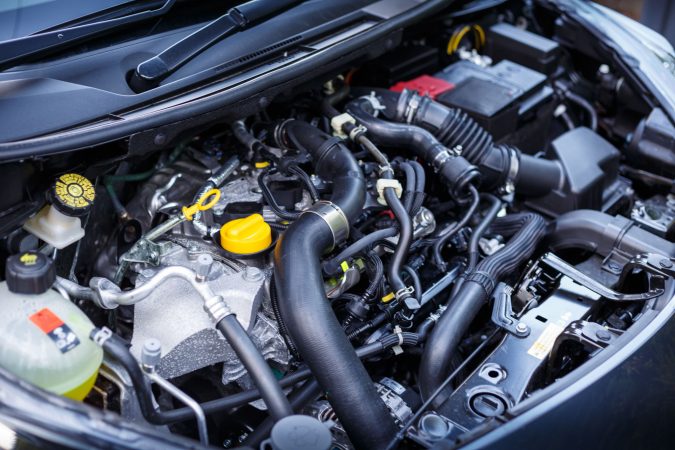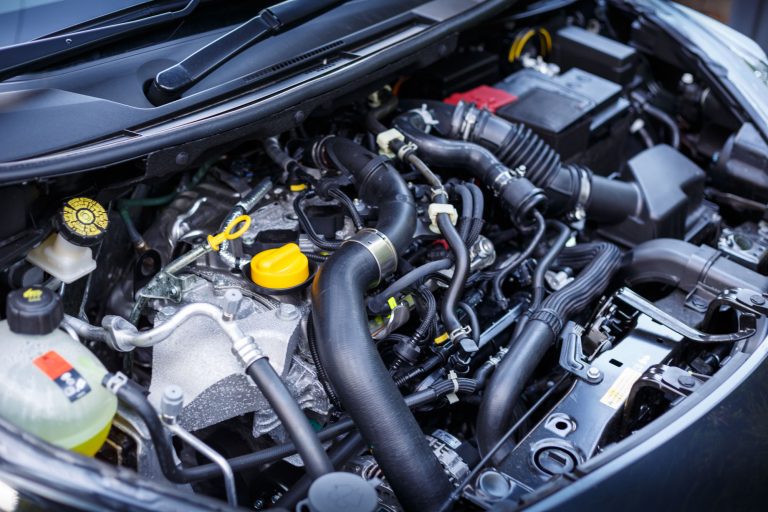 4) Energy Orange Interior
If you went for the orange highlights on the outside, why not also opt for the interior pack in Energy Orange?  For £400, you can get orange highlights in all the seats, knee rests and dash trim. Thus transforming the inside from a slightly dark standard car interior to a vibrant conversation starter. Take a look at the picture below and let me know what you think.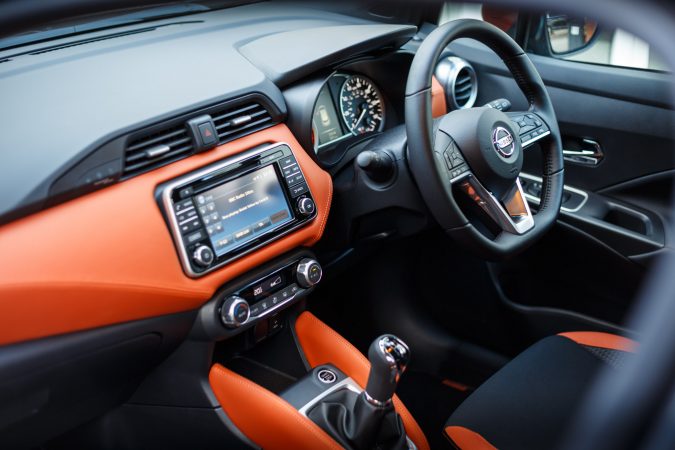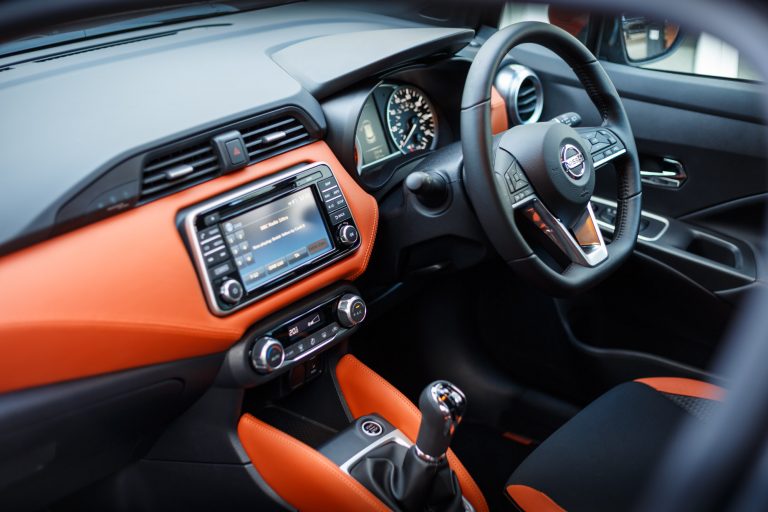 5) Nissan Micra Looks Better Than The Competition
There is a lot of competition in all areas of the car market and this can mean that a lot of models have similar designs and are hard to tell apart. The 2018 Nissan Micra breaks the mould with its latest design. Although the vehicle has that classic hatchback shape, it is sharper, more dynamic and stylish than other cars around at the moment.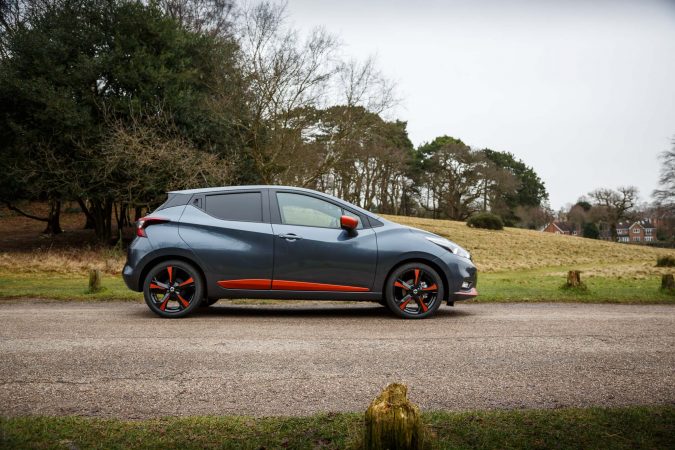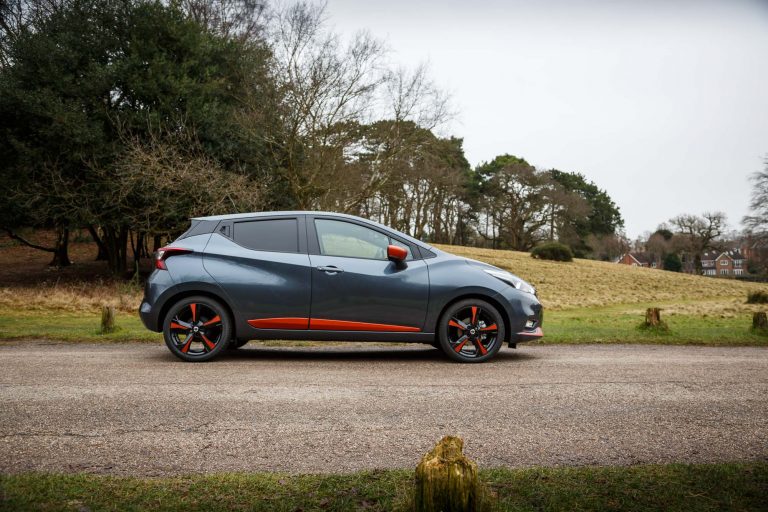 6) Perfect Moves
If the car isn't nice to drive, it doesn't matter how much it costs or how much you can customise it. After a week behind the wheel of the Nissan Micra, I was very impressed with its driving dynamics. We know it's no hot hatch, but without a doubt, this vehicle moves beautifully both in straight lines and around corners.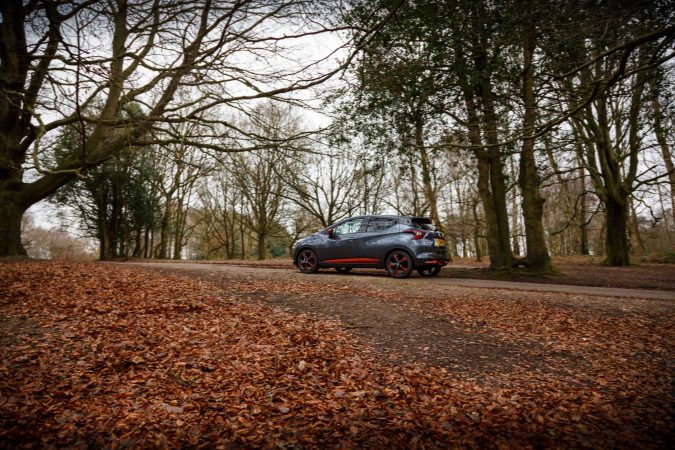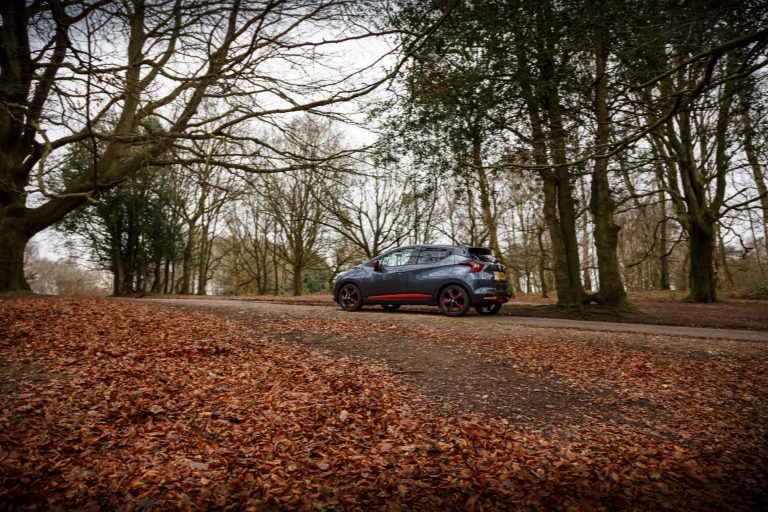 7) 2018 Nissan Micra – Stands Out From the Crowd
The sharp design and personalisation options on the 2018 Nissan Micra give the car an edge that no one was expecting. From the front, you would have no idea it was linked to the Micra name. Great job by Nissan here.
2018 Nissan Micra Verdict (K14)
The K14 Nissan Micra is surely a game-changer for the brand. The Micra has always done well, but did not deserve to, until now. The car is a credible addition to the market and I would love to be seen in one.